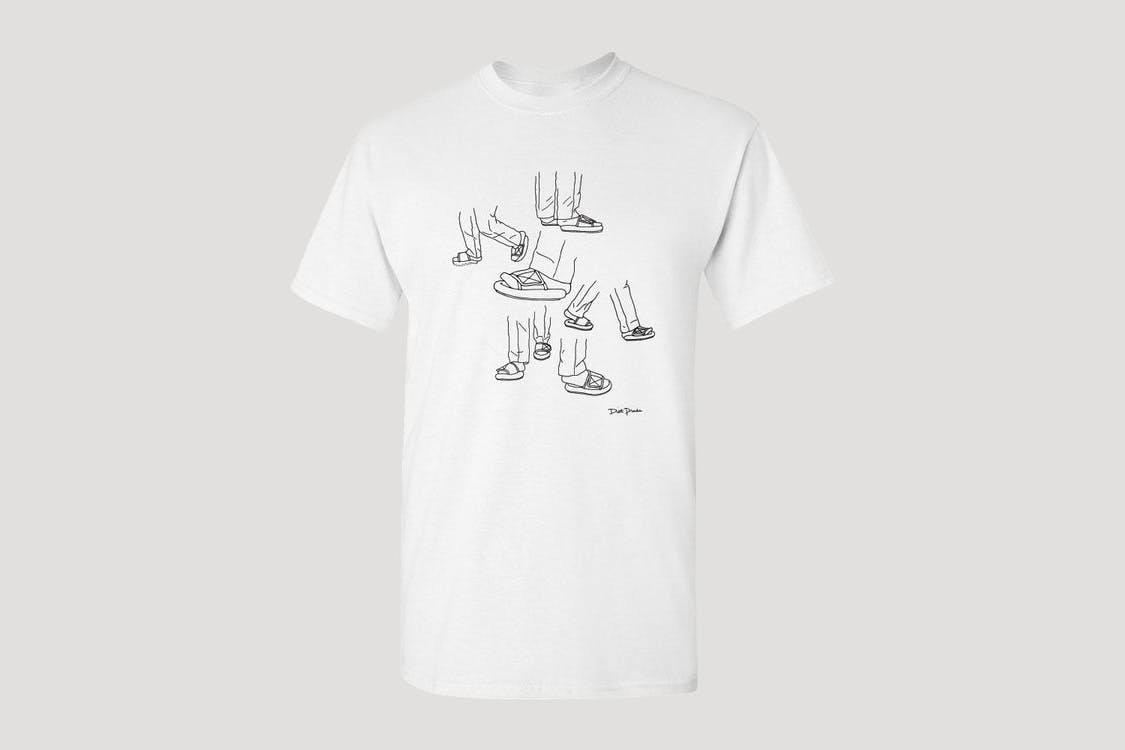 Diet Prada is giving Kanye West an A1 troll with new "YEEZY FEET" tee. Last week, Ye set fashion Twitter a blaze after rocking a pair of YEEZY slides looking to be one size too small at 2 Chainz's wedding. Even though the cozy sandal is Virgil Abloh approved, fans wasted no time roasting Mr. West with memes.
Commemorating the hilarious moment, Diet Prada has created a t-shirt inspired by social media's favorite new meme for the culture. Selling for $35, the tee features several designs of Kanye's foot wearing the slides in different angles. "Never Forget Kanye's infamously ill-fitting Yeezy slides in this t-shirt that will probably fit if u follow the size chart lol", the shirt's description reads.
One fan of the shirt is Kanye himself. Earlier today, he tweeted out a picture of the Diet Prada tee with the laughing and flame emoji as a caption.
After, West tried to defend his ill-fitting YEEZY slides, with images explaining that the design of the sandal has a Japanese-inspired fit.
He tried it. Whether you believe Kanye or not, the whole moment is nothing short of hilarious. The Diet Prada "YEEZY FEET" tee is available now for $35. Will you be copping?
In other news, Kanye's stepsister Kylie Jenner officially joins team adidas.