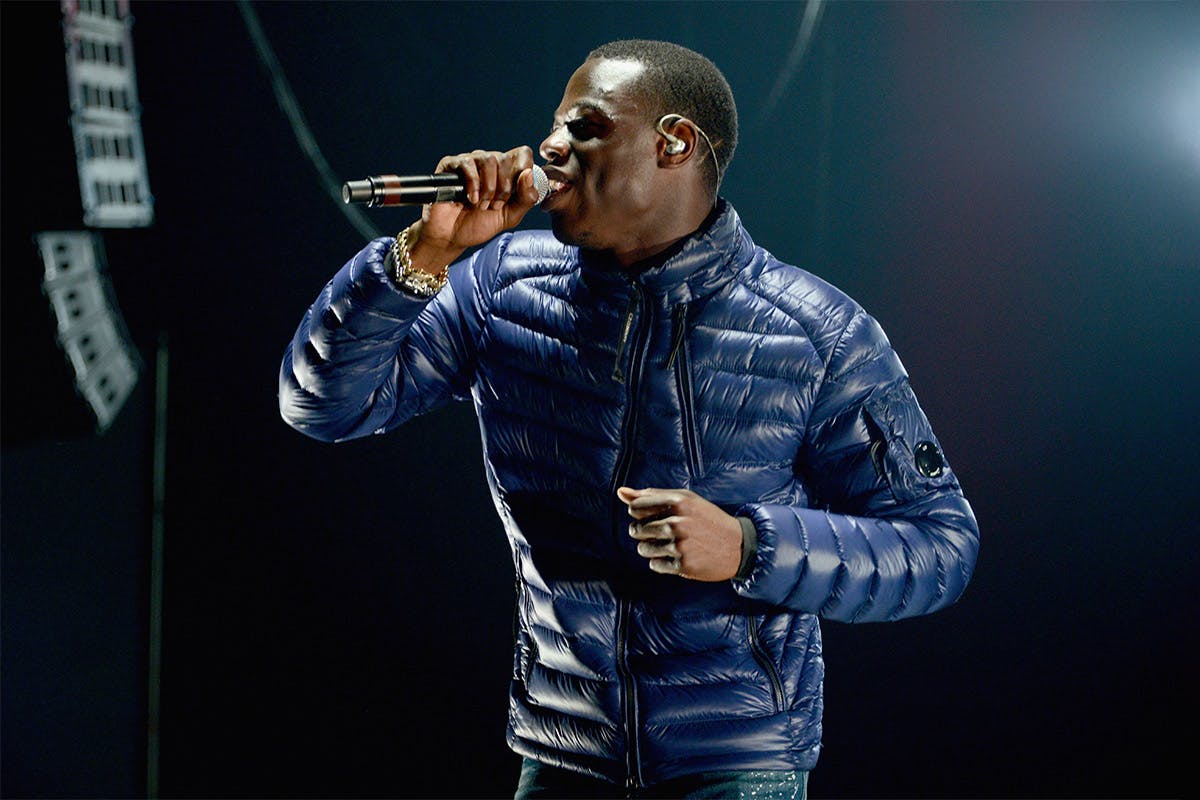 Last night, during his week-long residency at the O2 Arena in London, Drake brought UK rapper J Hus out on stage to perform his 2017 hit "Did You See." J Hus had been released from prison just hours before the show.
During his performance, Drake said to the crowd, "These are the type of things in my career that I'm just blessed to even be a part of. This is something I've wanted to make happen for the whole week, and I'm just glad I could make it happen with this group of people in this building because y'all been going crazy all night ... I need you to stand up, because we're about to celebrate one of our brothers tonight." J Hus then walked out on stage and hugged Drake, as "welcome home" flashed around the arena. Watch the touching moment below.
The 22-year-old rapper was arrested back in June 2018 for carrying a knife. He was meant to be incarcerated until later this year, but it seems he was granted early release.