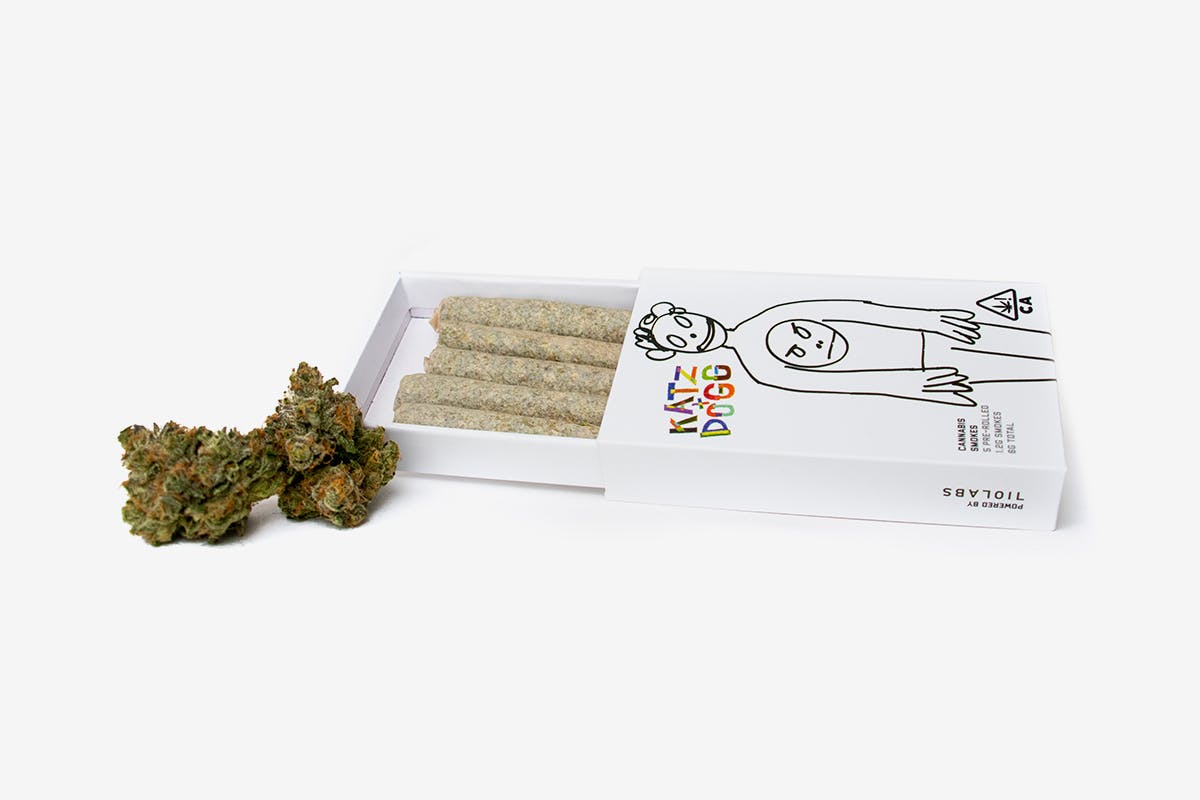 Artist Richard Prince has launched a new cannabis line called Katz + Dogg, produced in collaboration with 710 Labs. Prince is the first artist to have his own line of marijuana.
The line includes flowers, pre-rolled joints, and vape pens, and will be available at high-end dispensaries around the US. 710 Labs' Shire, Ice Cream Cake, and OG strains are available. Prince's famous Hippie Drawings and High Times paintings feature on the packaging.
To support the line, Darren Romanelli, aka DRx or Dr. Romanelli, has designed a range of kimonos created from upcycled and repurposed vintage '80s cat and dog shirts. The outer side features white fabric with the Katz + Dogg logo, as well as other Prince drawings, while the "lining" — the garments are reversible — is created from the vintage shirts. The jackets are available in-store at the Forty Five Ten boutique in Aspen, Colorado.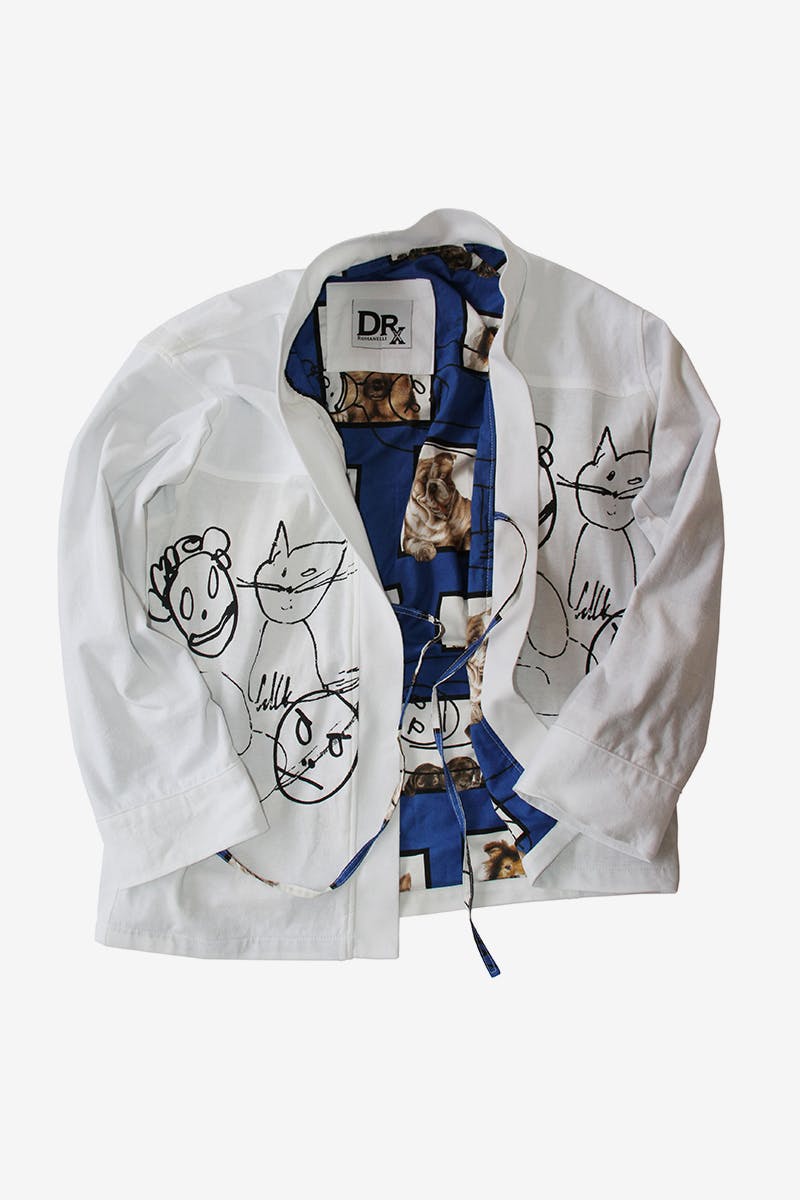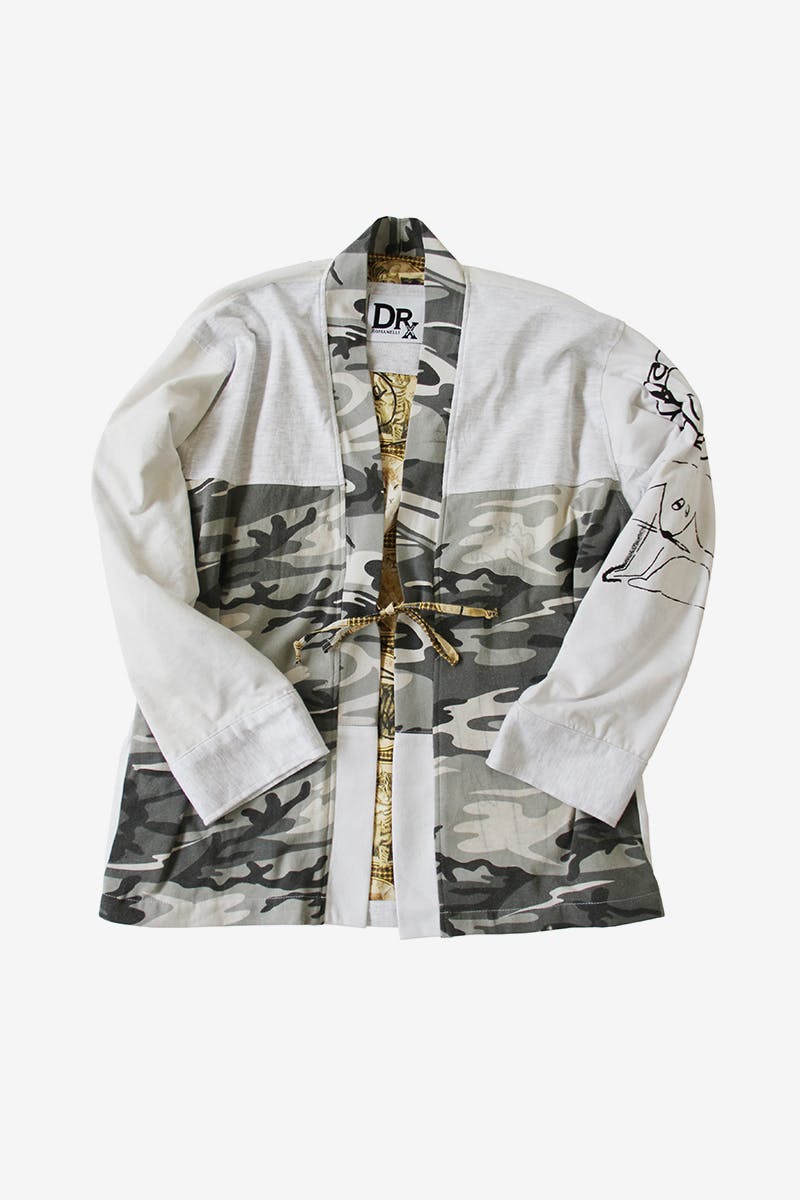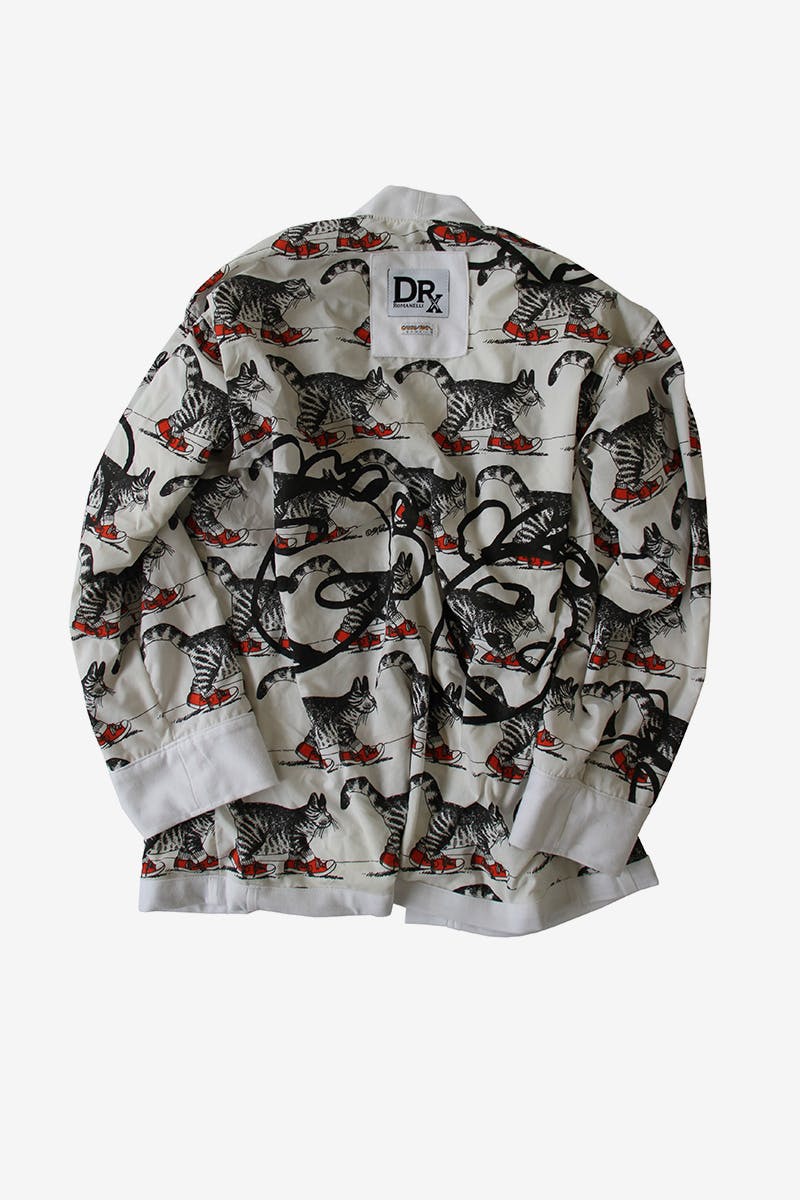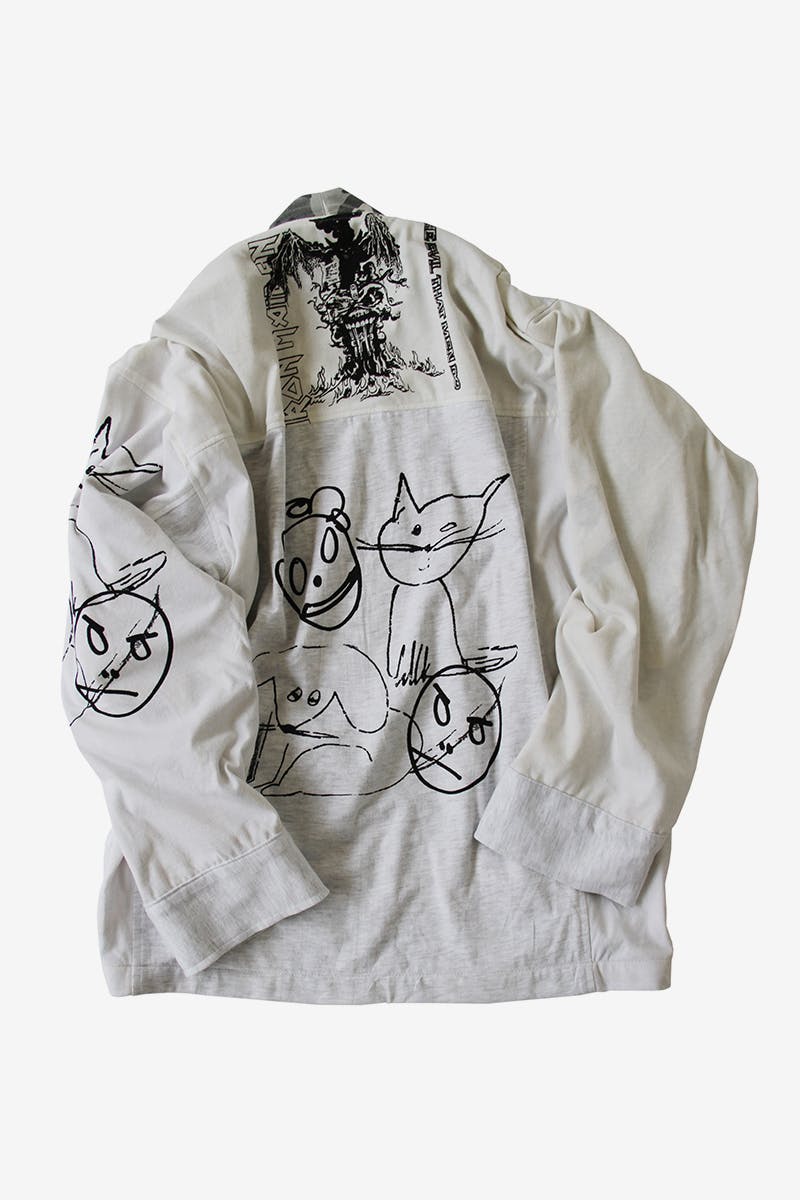 Last week's release of the Katz + Dogg line coincided with the opening of Prince's "High Times" exhibition at the Gagosian in San Francisco. It runs until August 23.
Gagosian 657 Howard Street San Francisco, CA 94105