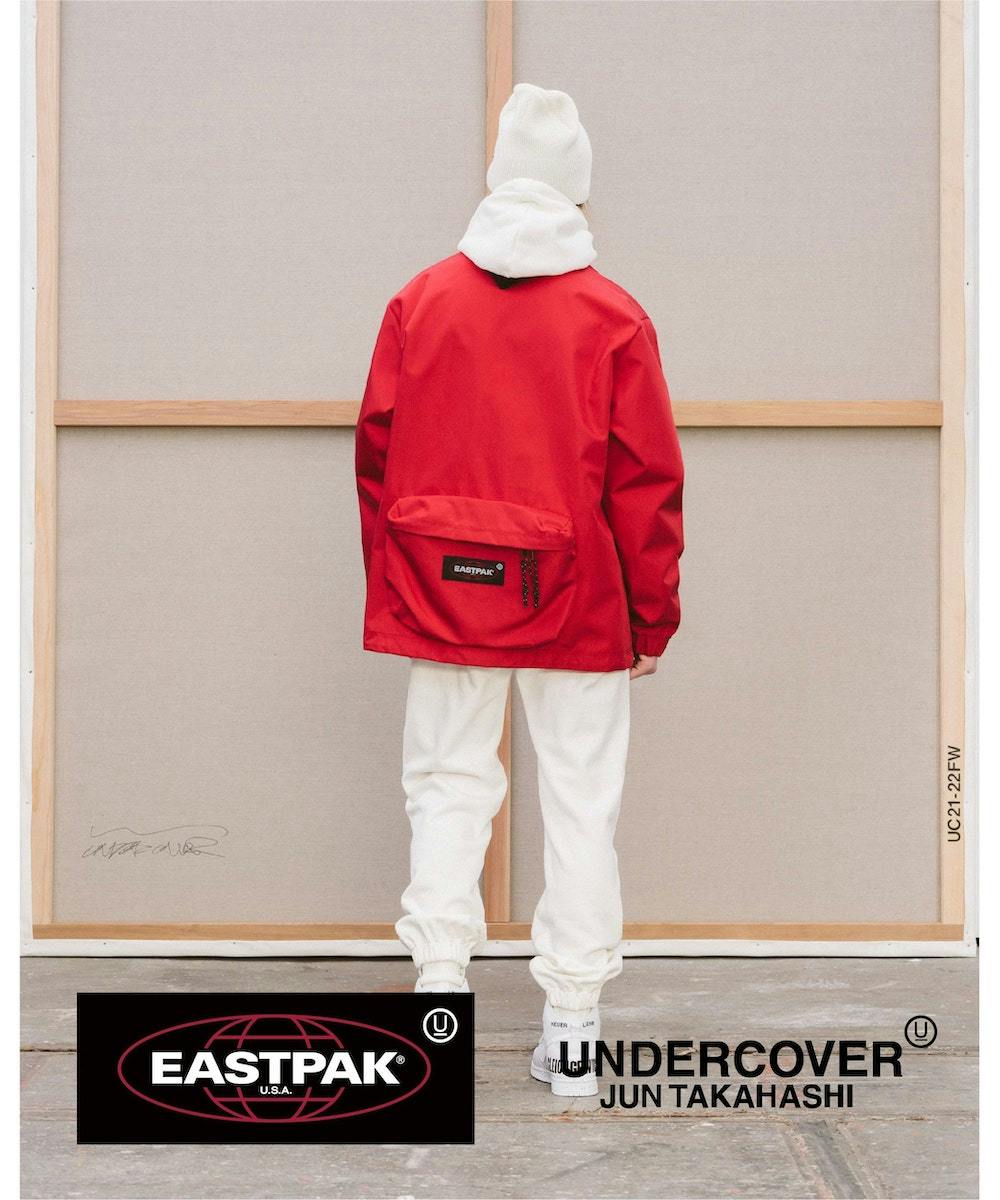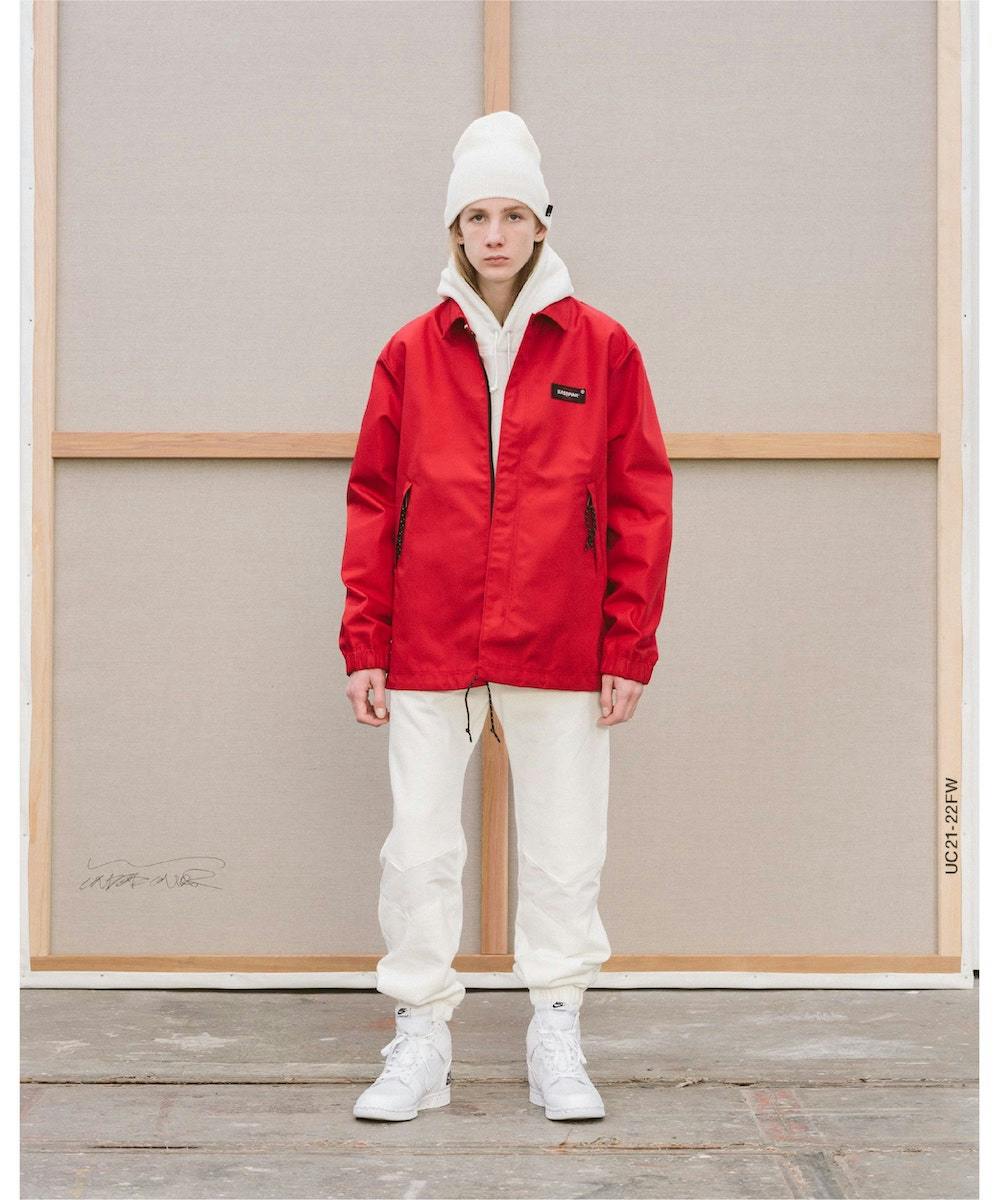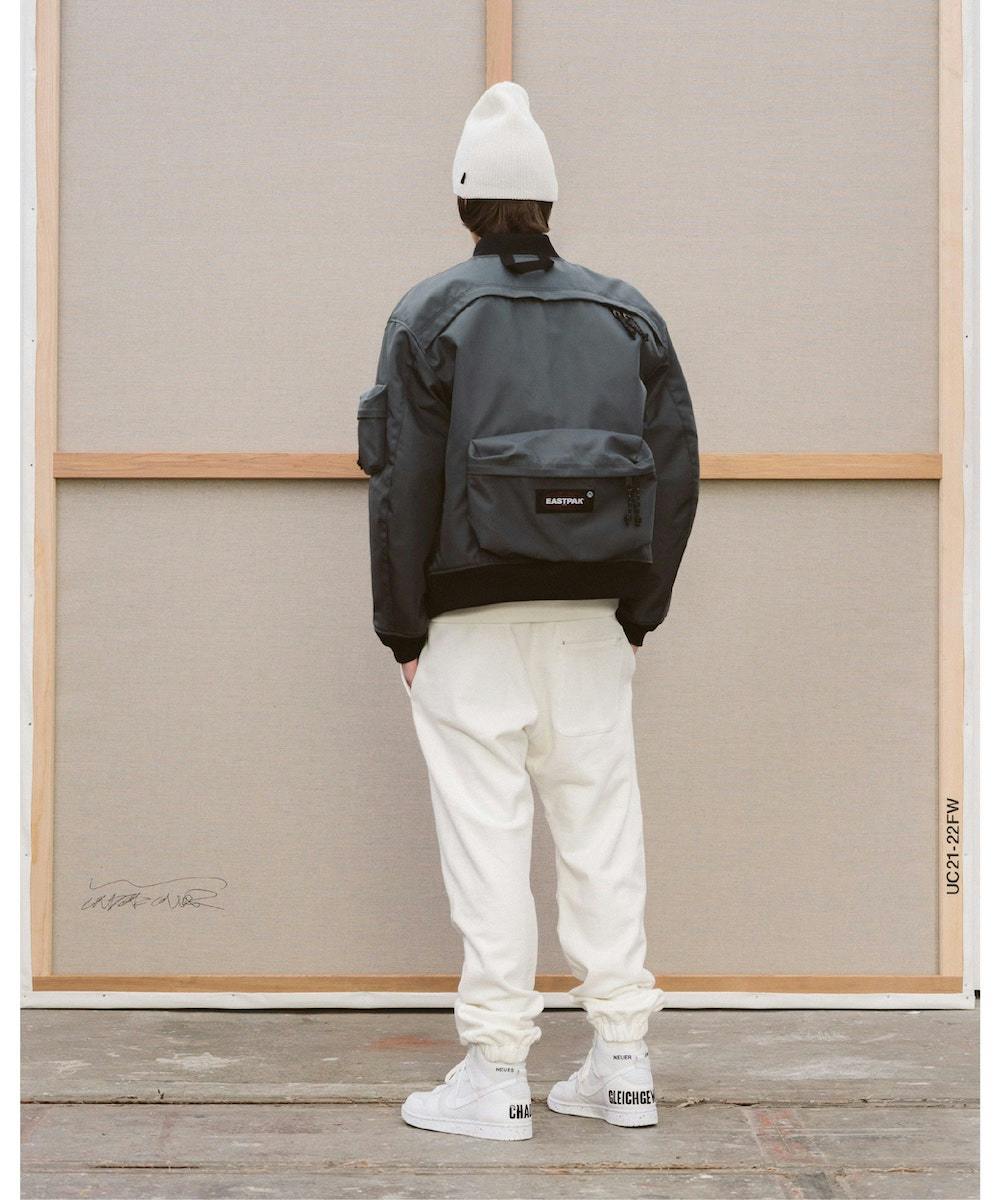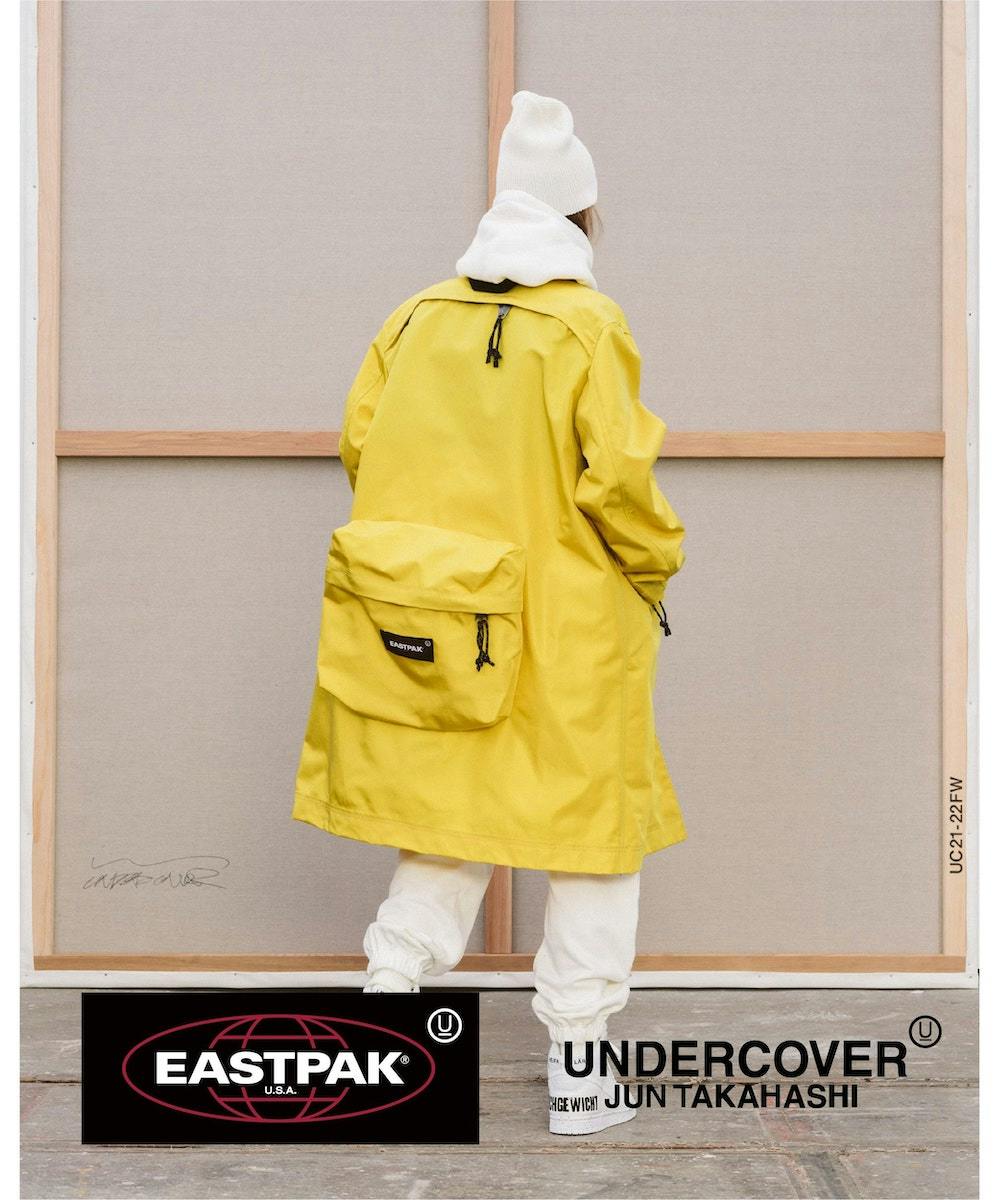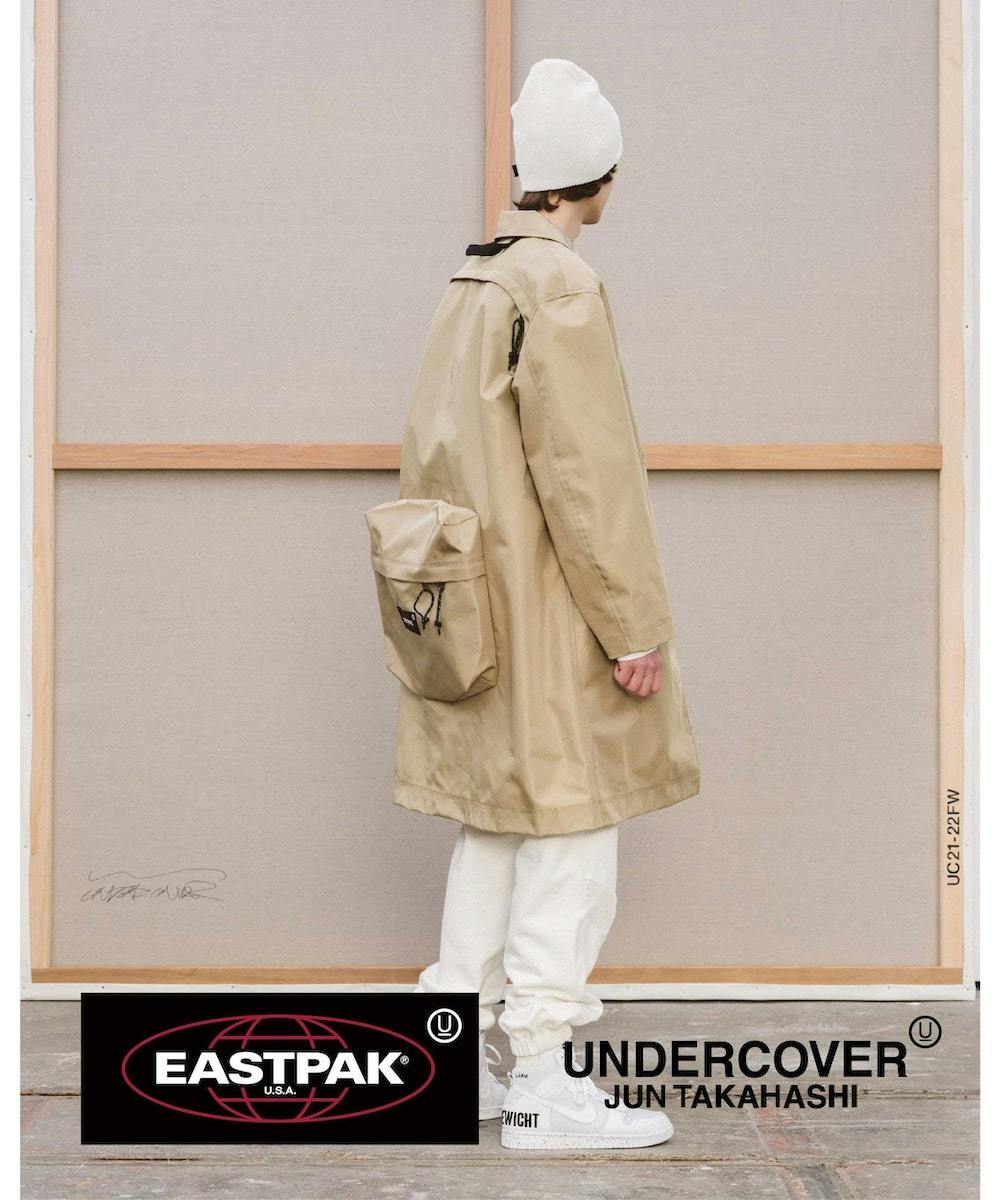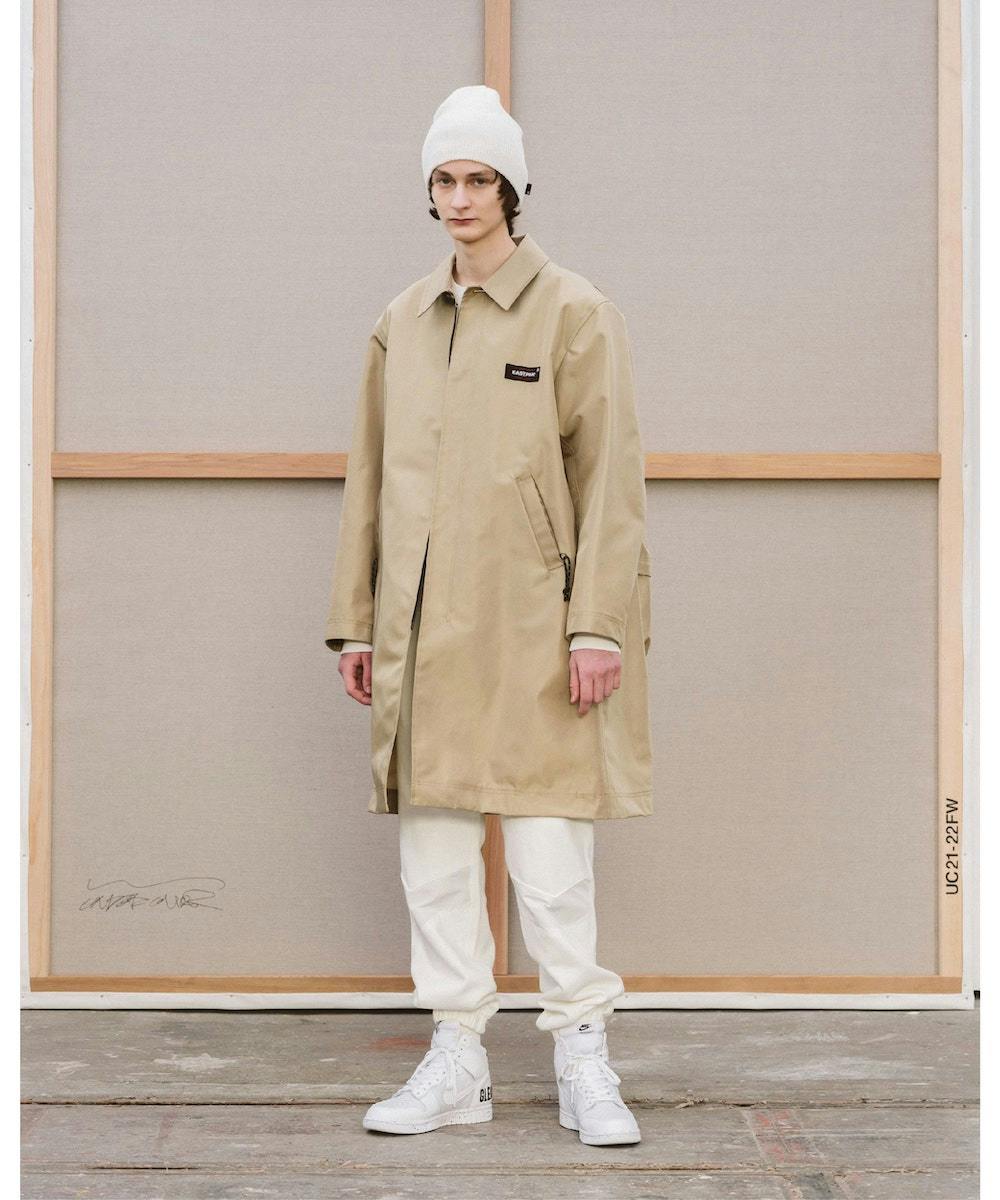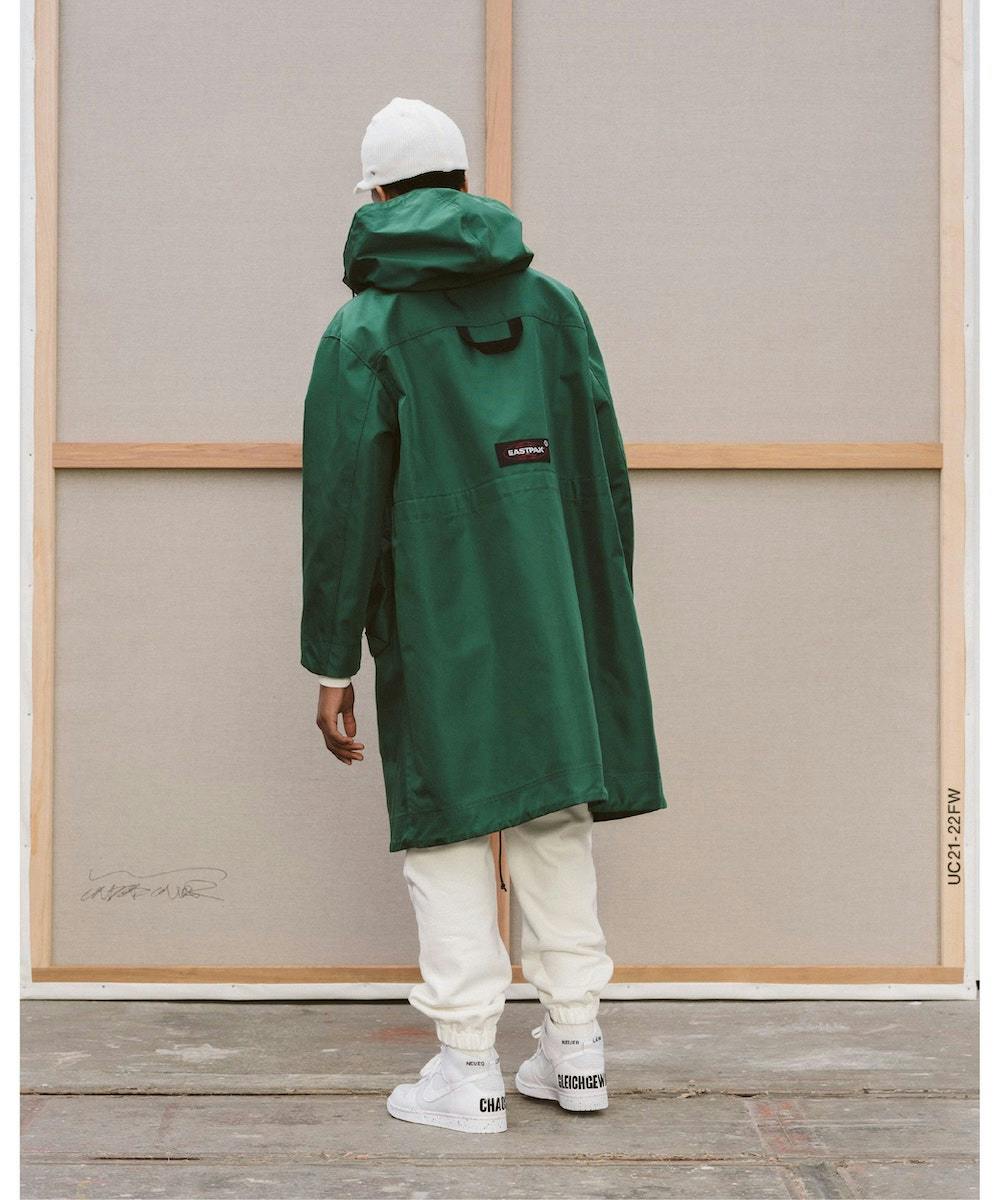 Eastpak has produced bags and luggage since the 1950s, but UNDERCOVER took the label out of its comfort zone for its FW21/22 men's collection by imagining what Eastpak garments would look like. Now available for purchase, it marks the first time that the American label has collaborated with a fashion brand on a range of apparel.
The collaboration spans five pieces of outerwear that are produced in three different colorways. Each of these takes elements from Eastpack's signature designs, repurposing bag handles and attaching them to the back of jackets and creating large pockets that replicate the American label's bags.
A possible reference to Eastpak's history of making durable gear for the US military, the collection includes an MA-1 style bomber jacket with a large 3D pocket added to the back and a funnel-neck parka jacket with two smaller pockets protruding from the waist on either side.
These will drop alongside a selection of other classic menswear outerwear styles, including a coach jacket, mac, and chesterfield coat all of which are updated with ample storage room through large zipped pockets that stick out from the jacket design.
Menswear has had an on-and-off relationship with bags. Much of the 20th and 21st centuries saw men stick all their possessions in large pockets, while handbags remained a womenswear staple (mostly). This is a generalization that is slowly becoming history and UNDERCOVER has created a playful take on it. Collaborating with what it calls "the most famous bag maker in America," UNDERCOVER's use of oversized pockets ensures that you will never leave the house without a bag.
The full Eastpak x UNDERCOVER collection is available to shop now on the Undercover website with prices ranging between $859.55 and $1,241.57 according to the exchange rates on the site at the time of writing.
Shop more bags at the Highsnobiety Shop: