Sportswear designer Eric Emanuel is best-known for his easy, breezy shorts but that doesn't mean his sights aren't always set on something bigger. And I mean big, like outfitting all of the players in the 2022 McDonald's All American Games big.
That's exactly what Emanuel's up to on the dawn of the Games' 45th anniversary, scheduled for March 29, having designed a set of jerseys in partnership with his pals at adidas.
It's a worthy come-up for Emanuel. The McDonald's All American Games have long been a stepping stone for some of the world's greatest athletes fresh out of high school, including LeBron James, Kobe Bryant, Kevin Durant, and Magic Johnson, so it's a worthy boost for a young designer at the height of his power (and still growing).
Emanuel's designs take "inspiration from the McDonald's All American Games' legacy and heritage," he told Highsnobiety. "So many greats have worn the iconic Games jersey over the years. These designs deliver a historical nod while bringing a modern touch."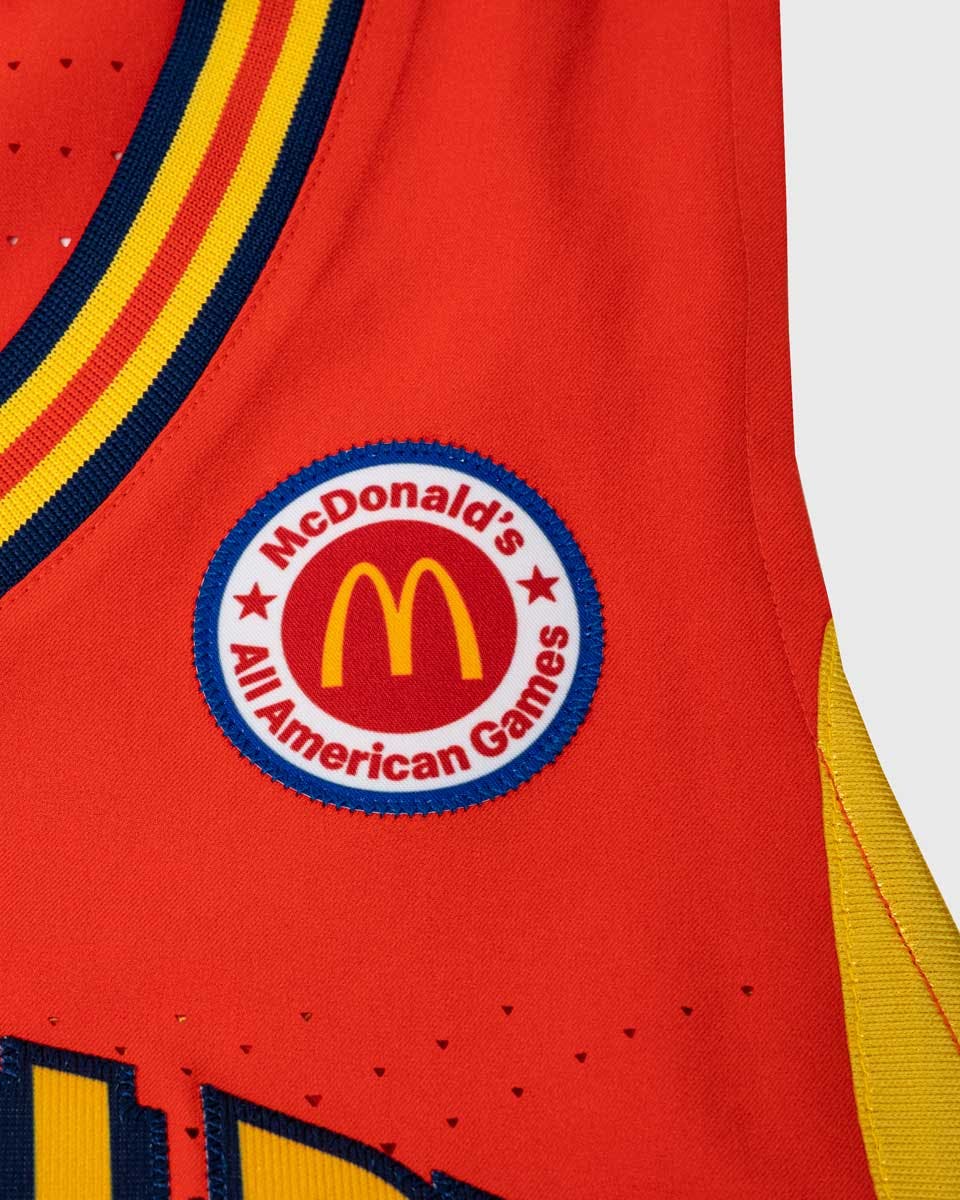 Deceivingly simple, the adidas Basketball jerseys feature McDonald's inimitable red and yellow colors, plus a chest patch, against contrasting navy, affecting a old-school feel.
Think of the 76ers star jerseys from the '70s or one of the classic Magic designs — boldly graphic stuff.
"These McDonald's All American Games jerseys are vibrant, intentional and unique," Emanuel continued. "They bring to life the nostalgia and legacy of the iconic Games while celebrating the energy that surrounds it."
Hidden beneath the surface of each garment is the usual high-tech adidas fabrication that enables maximum freedom of movement and breathability, wicking sweat as the game goes on.
Eric Emanuel's All American Games adidas gear is finally available to purchase on adidas' website, including jerseys, track jackets, warm-up pants, and shorts.