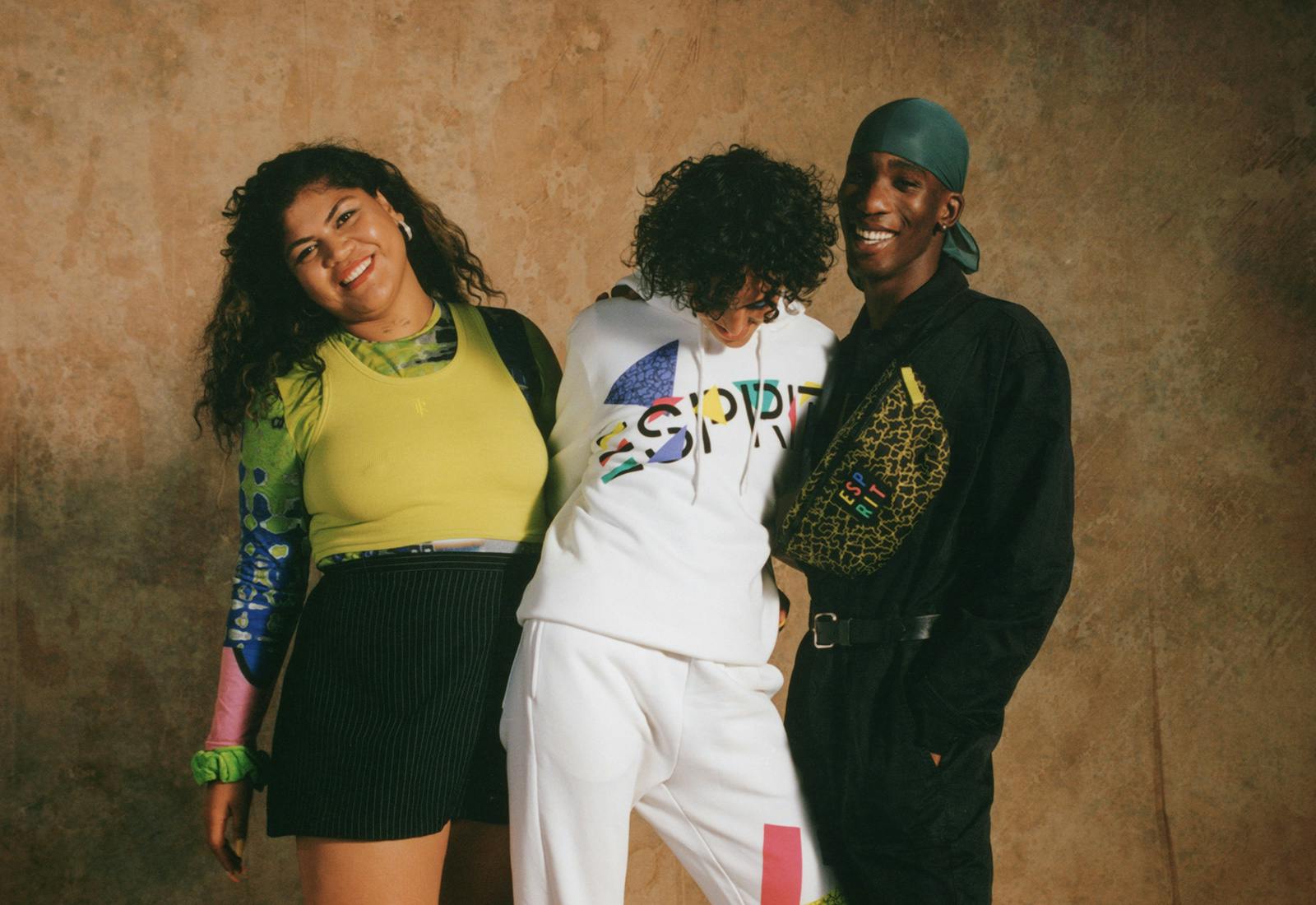 Highsnobiety / Ahmed Chrediy
Esprit is a brand that many of us remember fondly from our childhoods for its bright athletic wear and multicolored lettering. But what you may not know is that, beyond its colorful and upbeat aesthetic, the Northern Californian brand was one of the first to use its voice to talk about issues greater than fashion.
While lots of fashion brands are now placing conscious messaging at the forefront of their campaigns, for Esprit, the decision to create consciously was never a marketing ploy – it was as much a part of the brand as its fabrics and threads. Doug Tompkins and Susie Russell founded Esprit in Calfornia in '68, a time that was arguably the heydey of the countercultural movement. From day one, they weaved those revolutionary values in the brand's DNA by producing consciously, advocating for equality and inclusivity, and looking after its employees.
Long before sustainability and diversity crept to the top of every brand's agenda, Esprit produced a line using organic cotton and non-died wool, advocated for AIDS awareness, and featured employees rather than models as the face of its campaigns. The latter, known as the "Real People" campaign, first launch in the '80s and outwardly demonstrated their commitment to fostering inclusivity and diversity.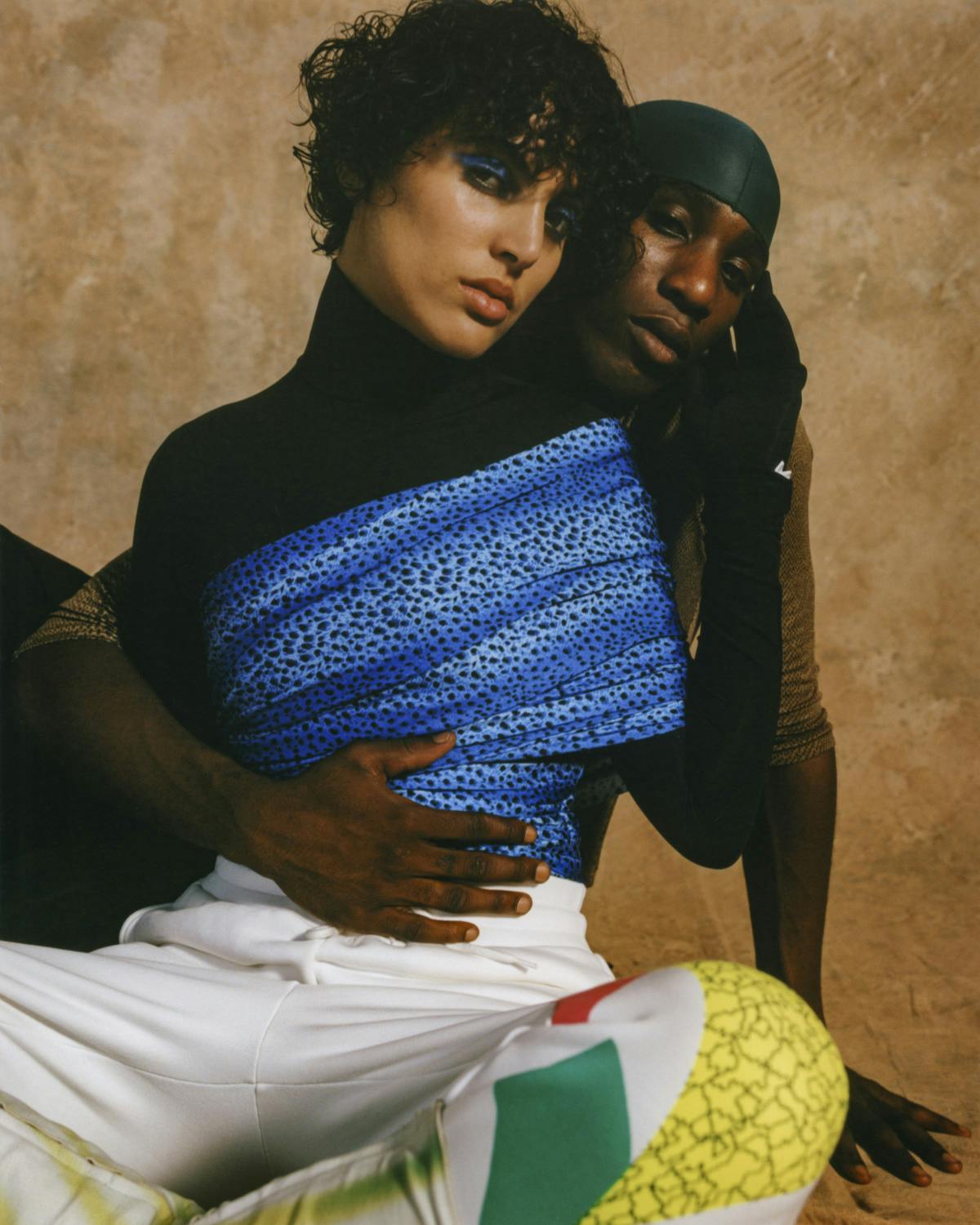 This philosophy of inclusion carries through to their marketing efforts. For this year's Pride, the brand teamed up with New York illustration duo Craig & Karl on a colorful capsule drop, the profits of which helped provide 12.500 meals to homeless LGBTQ+ youth in New York. Similarly, to celebrate International Women's Day, Esprit launched a limited-edition t-shirt and, for every piece sold, donated the full retail price to the UN Women National Committee of Germany.
Now, Esprit is revisiting its "Real People" era with the #throwback collection. The limited-edition collection brings back the bright and bold design aesthetic of the '80s and sees iconic styles from Esprit's archive reworked in a modern way. Seizing the opportunity to amplify the voices of those trying to make a change, they linked with three activists making waves in their creative fields and it's for this reason that body positivity ambassador Baby Gyal Ally, dancer and activist Christian Yav, and HIM + HIS author Helene Selam Kleih find themselves dressed in pieces from the colorful #throwback collection in a studio in Berlin. While their journeys and the causes they advocate are different, they are unified through their desire to make a change and spread messages of self-love. We sat down with them to discuss identity, activism in fashion, and why the messages behind brands matter.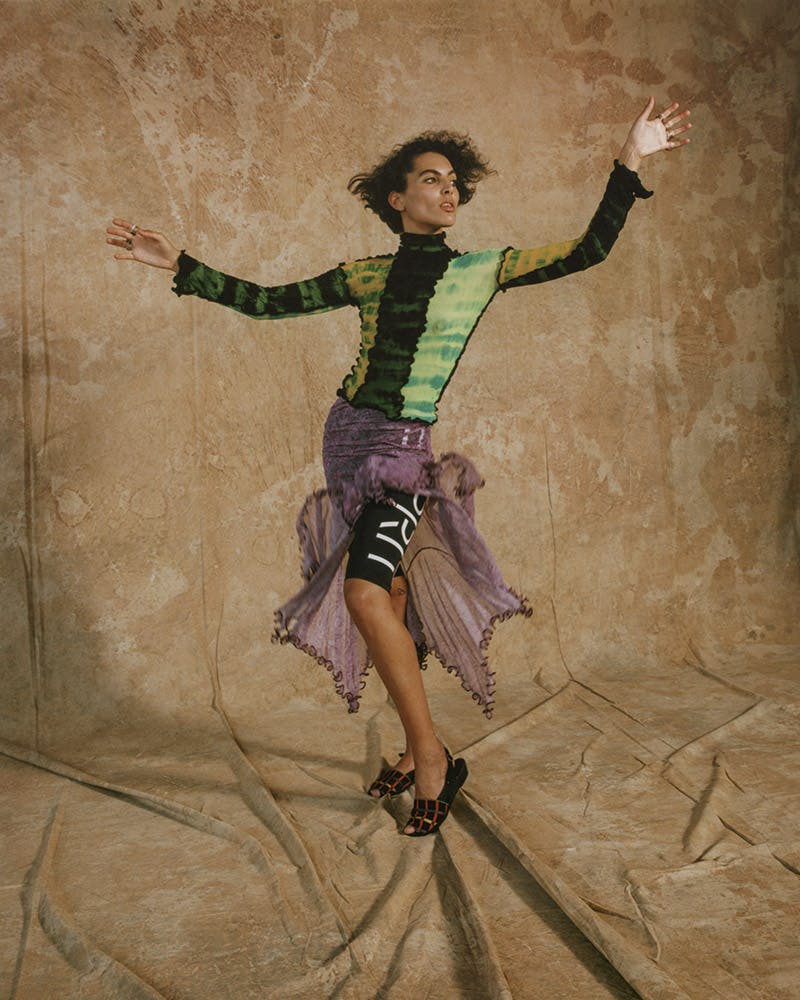 More than ever, clothing brands are being judged as much for their commitment to activism as they are for the actual garments. Why does the message behind brands matter for you personally?
Ally: I need to know what I am putting on my body isn't harming people or the planet. I can't be supporting a brand or anything that is only taking money and profit into consideration and not the sustainability of the world. It's also highly important to me to not support brands who have made transphobic, fatphobic, homophobic or racist remarks or support anything of this nature. I understand people can change but grown adults should know better by now, or at least be ignorant in silence.
Yav: The message behind a brand is very important because, in the end, it's a mirror of the customer that feels attracted to the brand. Often I do question brands' motives. In this day and age, everybody talks about diversity and being inclusive but often it's done not to be pointed out as 'the one who's discriminating', rather than to try to create a more welcoming society. At the end of the day, brands have big platforms so their message has a big influence.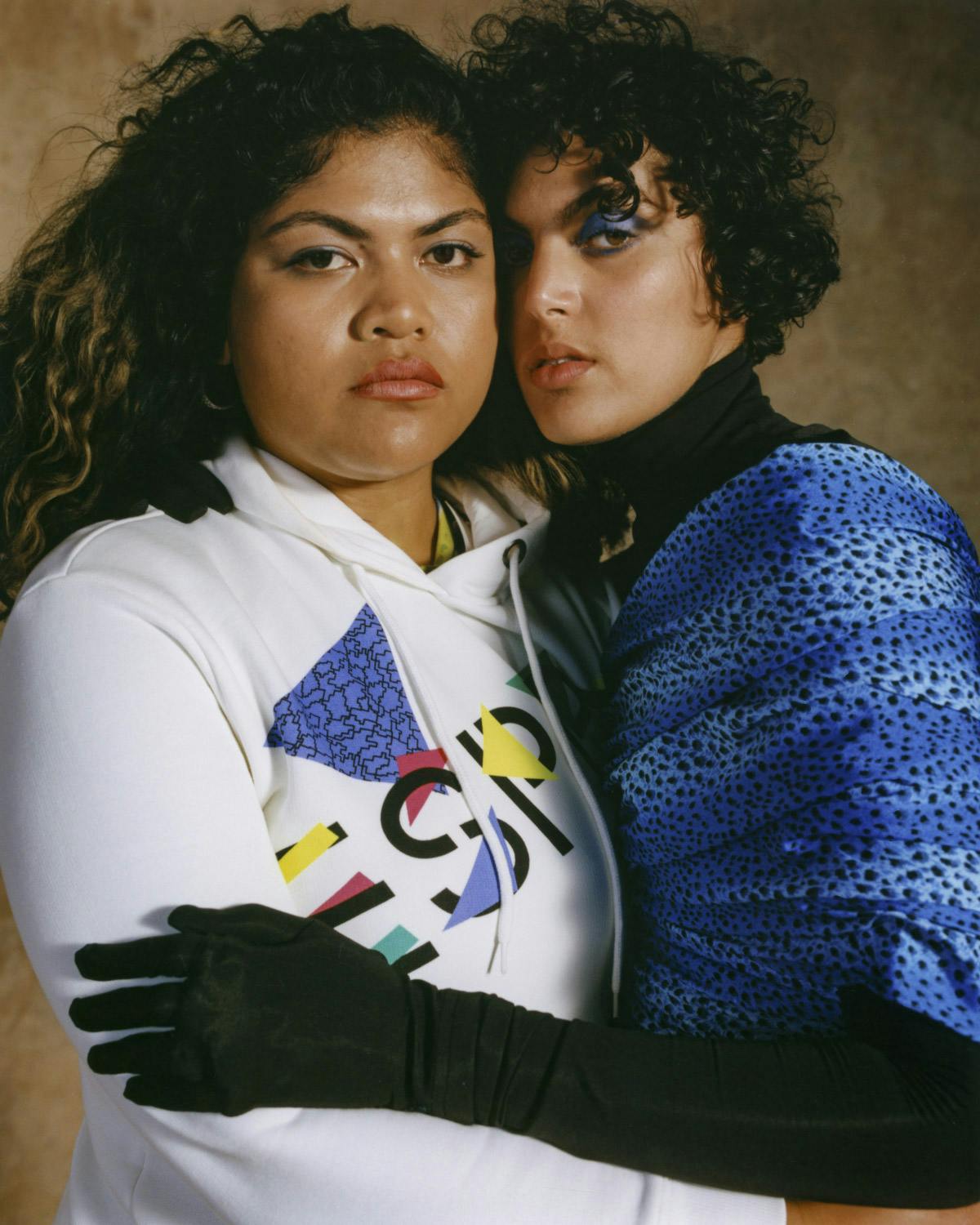 Kleih: I believe strongly that the personal remarks of designers of big fashion houses and the way designers are using other people's work as 'influences', should inform the way we see the brand in its totality. I would not want to put money back into a company that has made racist remarks or has created clothing with even the slightest indication of what I deem as cultural appropriation. We have to be as wary as possible and do the most we can in order not to condone these acts.
What do you think fashion brands need to do to adapt to the modern sociopolitical climate?
Ally: They need to listen to the public, the current generations, and the political climate. Cater to how we want the world to move forward. Also, use their platforms to better things for our future and future generations, and not their own personal gain so no culture vulturing!!
Yav: I think fashion brands need to be more honest in their intentions and why they want to portray their brand in a certain way. Like that we all can work more productively and make bigger steps forward.
Fashion is so integral to our identity. How have you used clothing and fashion in general to shape your identity?
Ally: I feel like fashion has always been something that has shaped my personality and identity since I was a kid. I use it as a vessel to show how I'm feeling at that particular moment and where I am at in life. There are a thousand different versions of me, sometimes I dress like a steampunk kid from 2005, sometimes I'm doing up the simple life kind of trash outfit, sometimes it's hoe but make it fashion and then there's the roadman ally, fully tracksuit, puffer & tns going to the shop. Also paying homage to where I have got my inspiration from or to my culture or a certain culture I love and appreciate is very important to me as well.
Yav: I try to take it day by day. I was born in a male body but always gave my own definition to it and that's no different from my style in clothing. I've always had a love and fascination for clothing, I'm inspired and driven to wear what I like. I do adapt my style to the circumstances that I'm in because unfortunately we still live in a society where we're not all safe.
Kleih: I've used fashion to show that I'm still fun. It sounds ridiculous I know, but walking into boardrooms and speaking on mental health, people assume that you have to be dressed in a suit. But these discussions and our outfits don't have to somber, they should reflect both our daily life and our personal styles. As much as we have to conform to certain environments and situations, you can't compromise your style too much, it's part of who you are and a uniqueness that should give you confidence and make you shine out of a bunch.
Ally, you do a lot of activist work for body positivity issues. Was there any particular moment or spark that inspired you to move into this path?
Ally: When someone recognized me from a music video where I'm in a bikini and tracksuit bottoms and told me she showed her little sister (who's a bit bigger) and her little sister said she wanted to wear crop tops and whatever she felt like wearing. That really touched me, and all the feedback I get from both men and women for all my work I do now always really touches me. It's important to me that girls in the future or hopefully even now can grow up seeing more than just European beauty standards and can love themselves just how they are.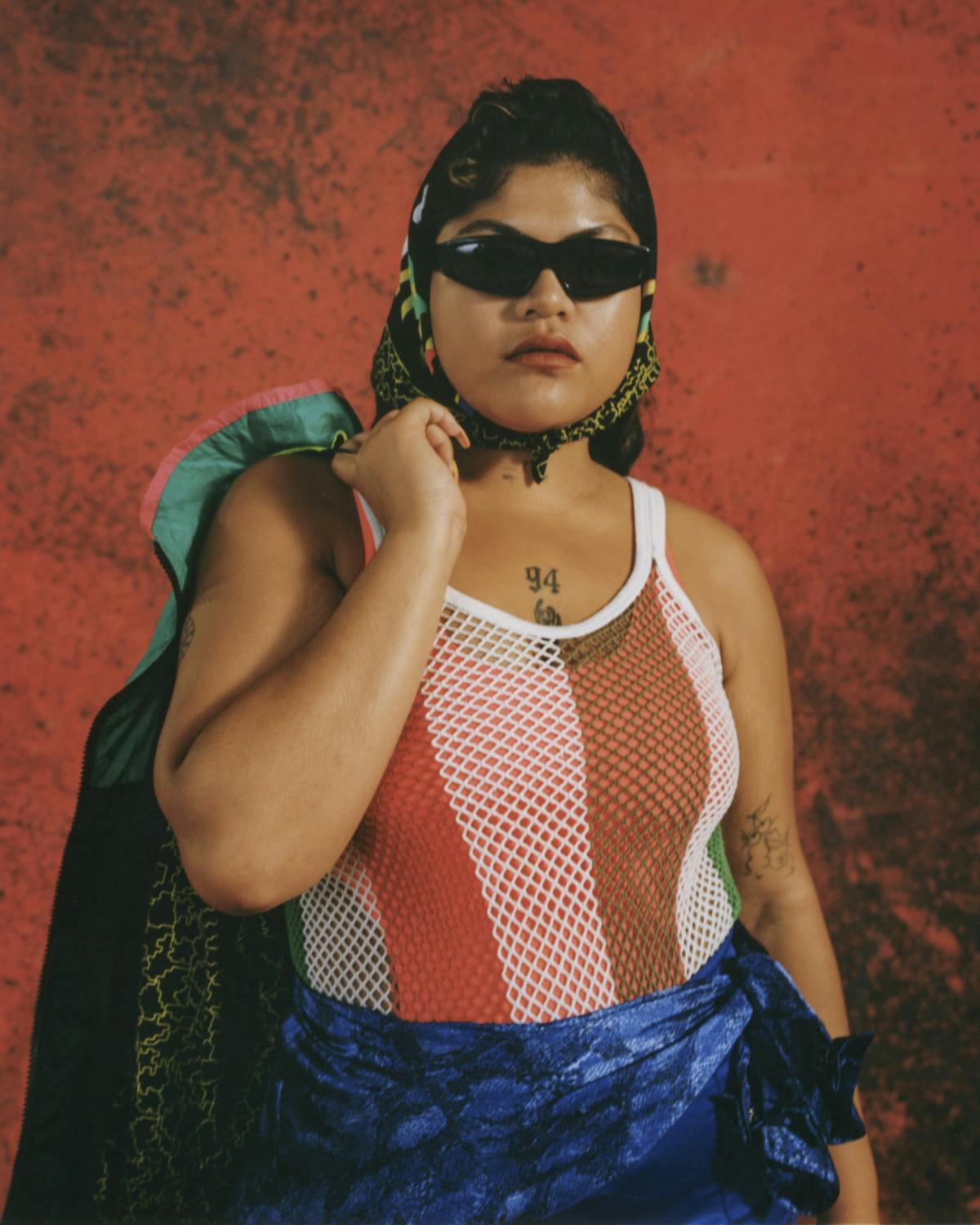 Yav, you use dance to create dialogues about sociopolitical issues, specifically around racism and queerness. How does this medium help you take on these issues?
Yav: It's a different way to communicate. Physical conversations, as I like to call it, have the possibility to trigger people on a different frequency. Theaters, for example, are still white-dominated spaces so the moment Black works gets shown in a space like that, the communication can have a different outcome than performing for a majority that can identify with you.
Kleih, what message do you want people to take away from your advocacy work?
Kleih: I want people to understand that I'm not just working to move the dialogue further for men and mental health and that HIM + HIS doesn't invalidate the struggles of any other person either. It's about recognizing that the language of mental health needs to change for everyone and the way we treat mental health issues needs to be more accepted. As much as HIM + HIS was born out of the personal struggles and tragedies of both my twin brother and male cousin, it was also so much to do with how the families and women of men are affected by heteronormative standards enforced socially. I'm just trying to facilitate a discussion that men are furthering themselves and I only hope HIM + HIS allows this while trying to cater to as many different people and experiences as possible. It's hard but it's just a learning curve for all of us and I can already see attitudes changing and people becoming more comfortable, first and foremost my brother and I!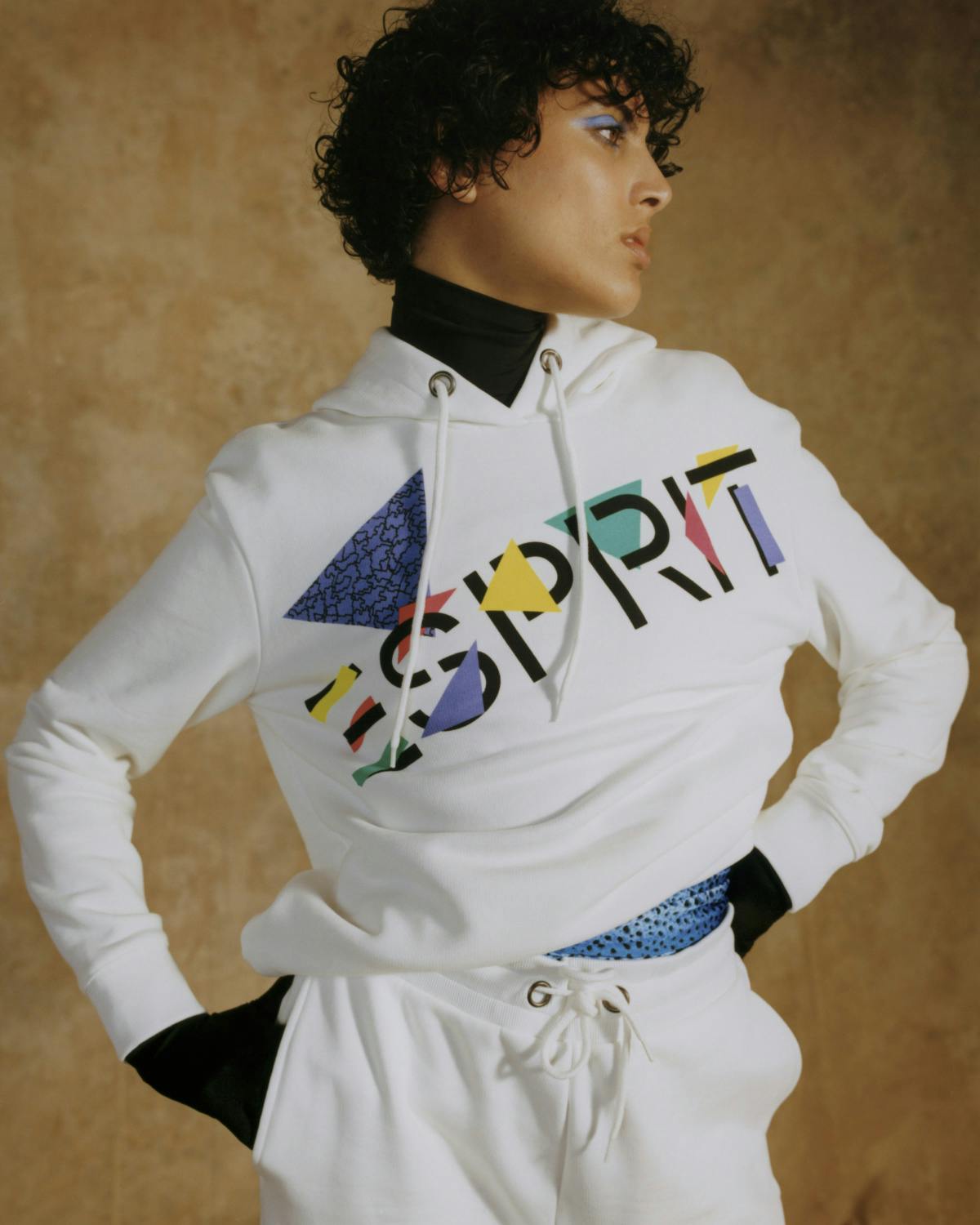 Seeing all that's happening in the world, it's easy to feel hopeless. How do you fight back against that and find inspiration to keep going?
Ally: Don't stay in your house by yourself too long. Take a fucking break. Surround yourself with like-minded, open, creative & amazing souls. Continuing creating always, realizing that mistakes or being turned down is not the end, but means your path is just taking another direction. And most of all take care of your mind, body & soul, you are the most important person in your life.
Yav: I keep hoping that the next generation learns from our flaws and feels inspired to do it differently. That's why education is key. Safe spaces are key. I'd like to find like-minded people who are willing to open the discussion and learn from that.
Kleih: I always try to remember that all things will pass, that even within catastrophes and crises, there is still good that shines through. I've said it in HIM + HIS that there is clarity in the confusion, but only with community and acceptance. Within our world today, we definitely need to focus on care in the aftermath and prevention for the future. It's hard not to ruminate on what we have lost as people and communities, but for me, that's what brings us further into ourselves and into a hole, we'll struggle to get out of. We need to remember our similarities before our differences and value how much each of us has to offer our neighbor or even a stranger. That's how I motivate myself really, telling myself that nothing is ever that bad and that I'm still yet to meet the best version of myself.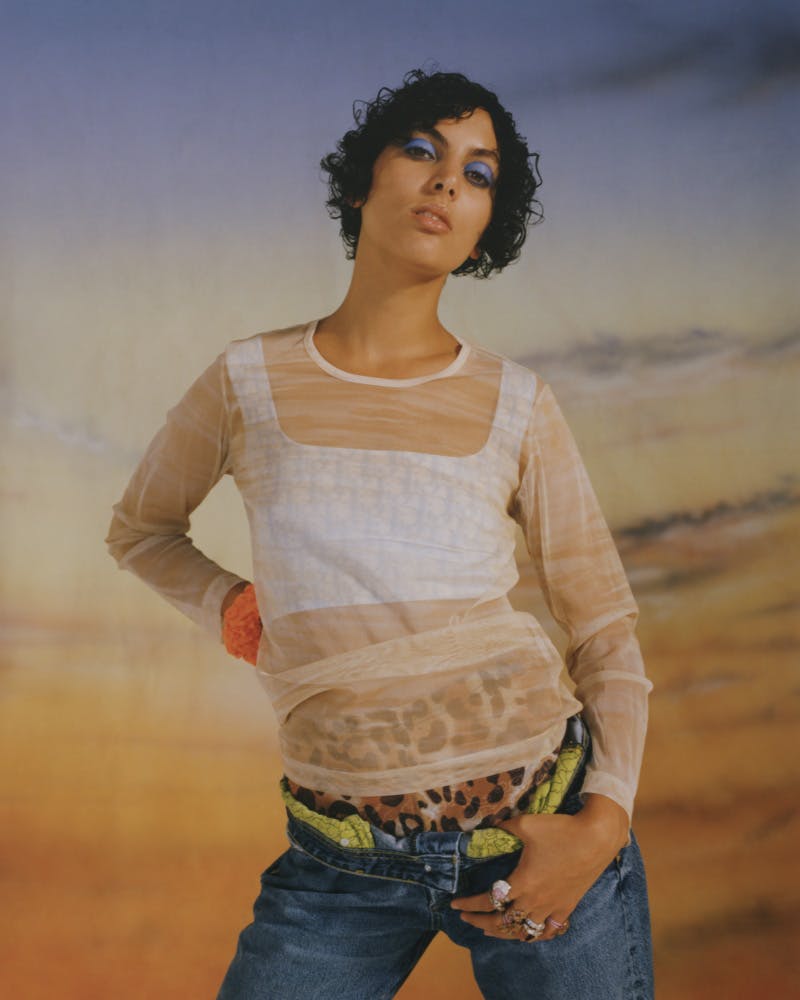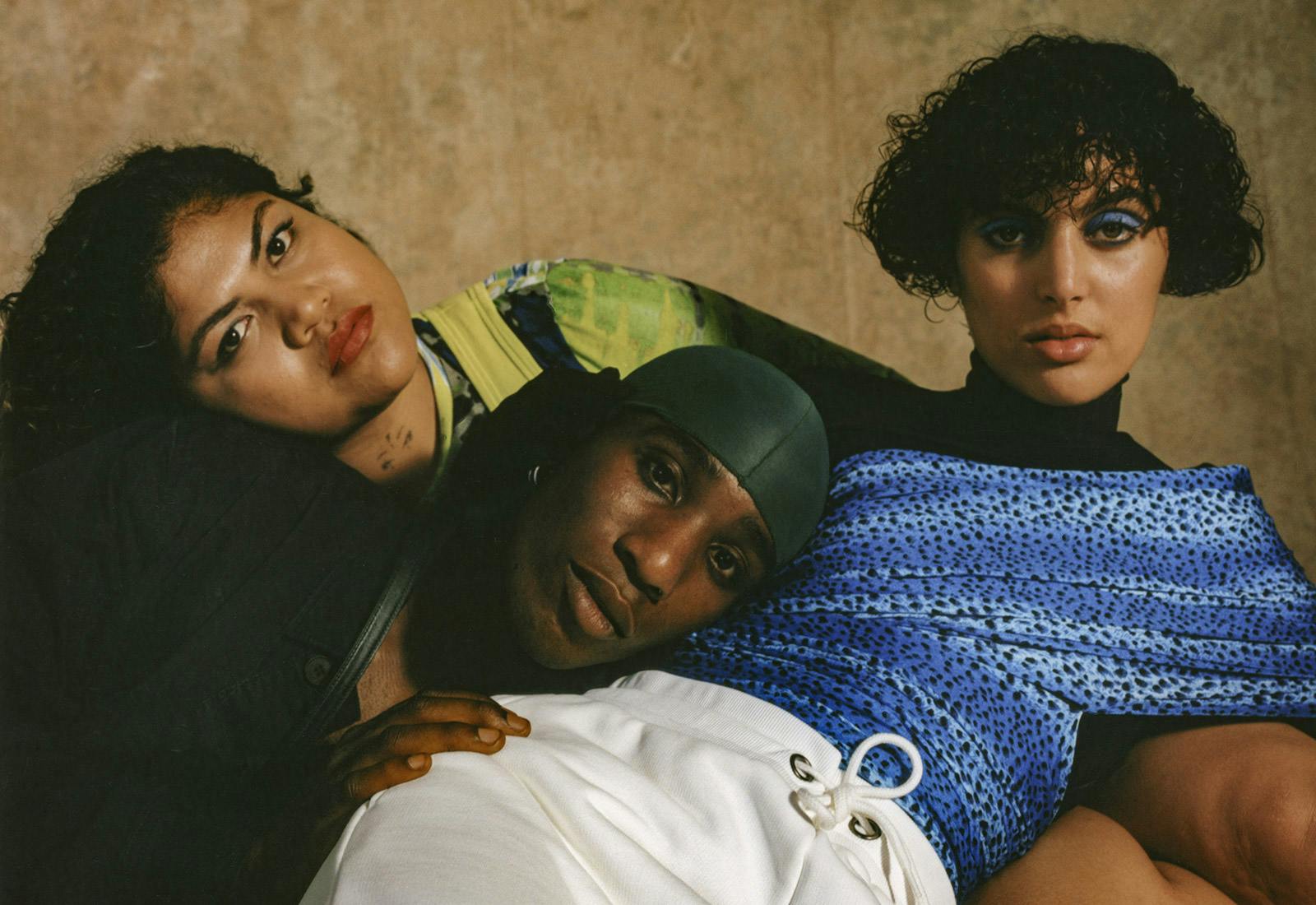 In regards to your activism, what's next for you?
Ally: I would really love to do a panel or start a panel on body image, highs and lows in the industry. I feel we have a lot covering mental health but body image is apart of your mental health as well. When you're working mainly with sample size models and feel like a token, it's hard to know whether these things are actually changing in this industry or they're just using you to "cover all their bases." I want to talk about bodies in the industry and how we are treated, how we treat ourselves and I would also love people on the other side to be a part of it, so casting directors, creative directors... What do they think and why have they chosen these girls or boys?
Yav: I hope at a certain point to be able to create a platform with partners with whom I can create a safe space for people's stories to be heard. Change starts with listening and there are still loads of people who feel unheard and that needs to change! Every story has a tremendous amount of worth.
Kleih: We've got a really exciting year ahead with HIM + HIS. We'll be continuing our monthly HIM + HIS: Here sessions, each event is a mini-exhibition and a party, focused on a theme. Its purpose is to encourage a dialogue on mental health through art and conversation about our minds and experiences in a chilled, fun way, without being forced.  The HIM + HIS community is growing by the day which is so wicked. Right now, we have a documentary in the works and a couple of events penciled in abroad. I'd love for there to be a physical community outside of London and the UK.