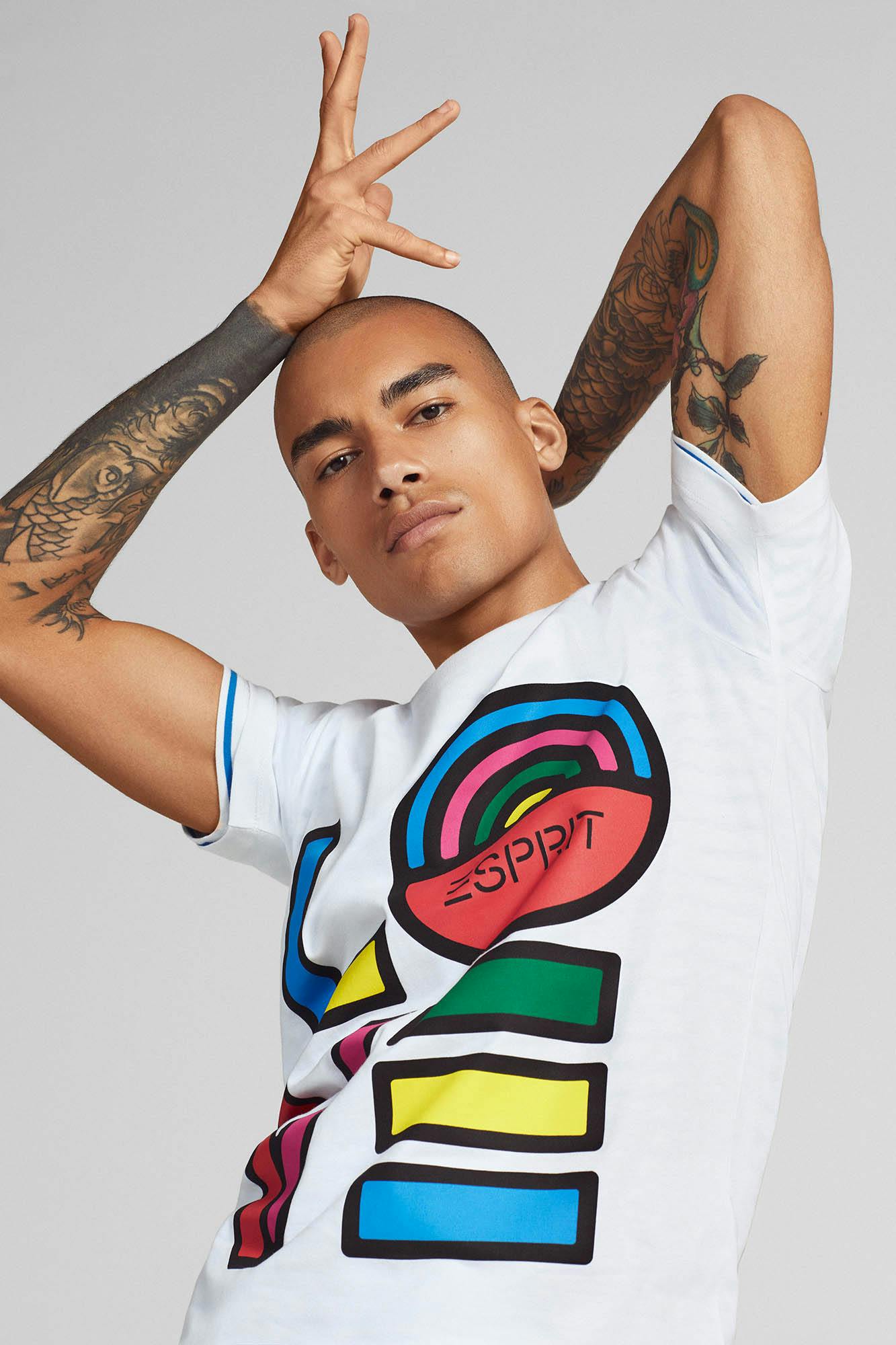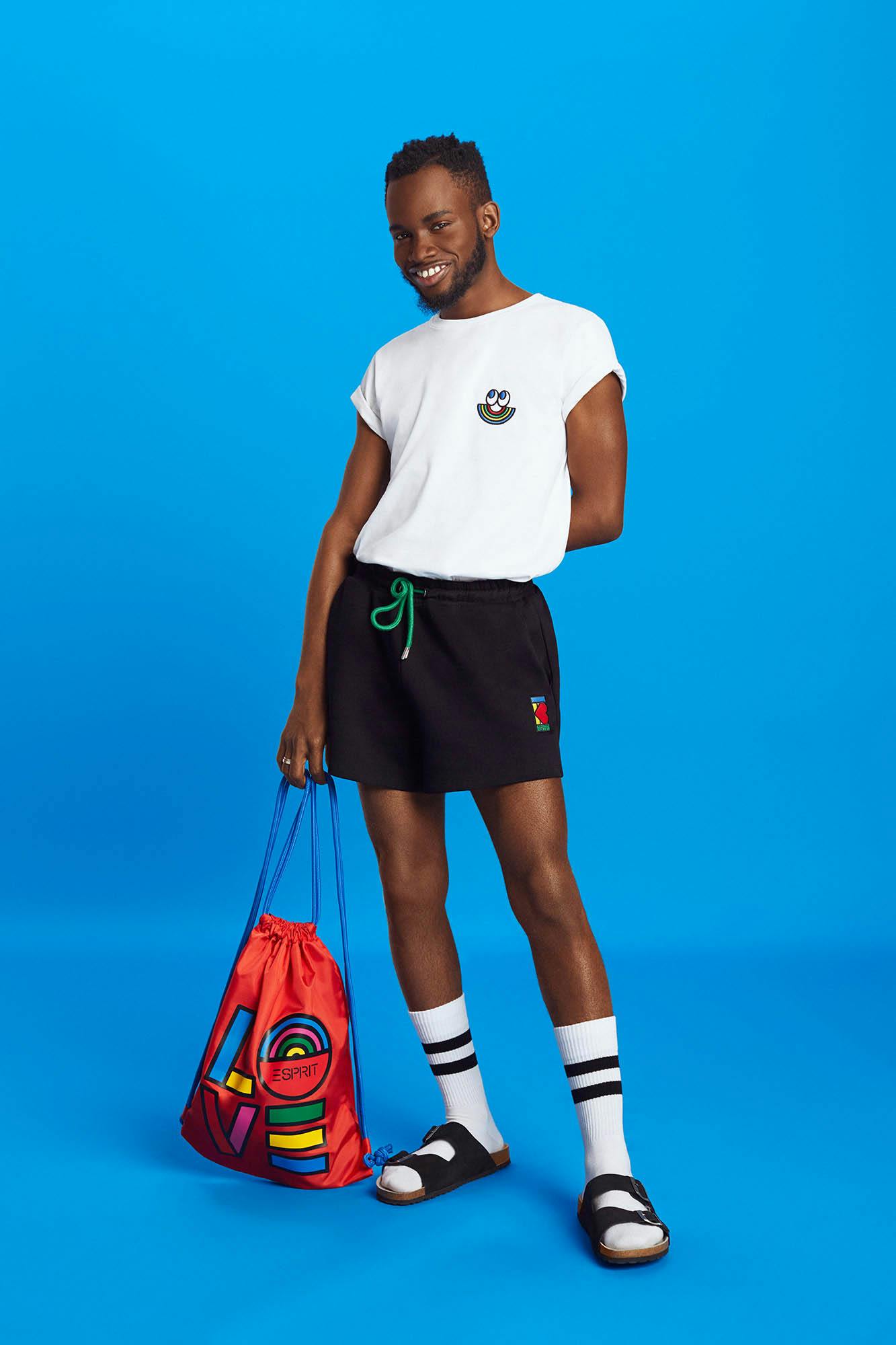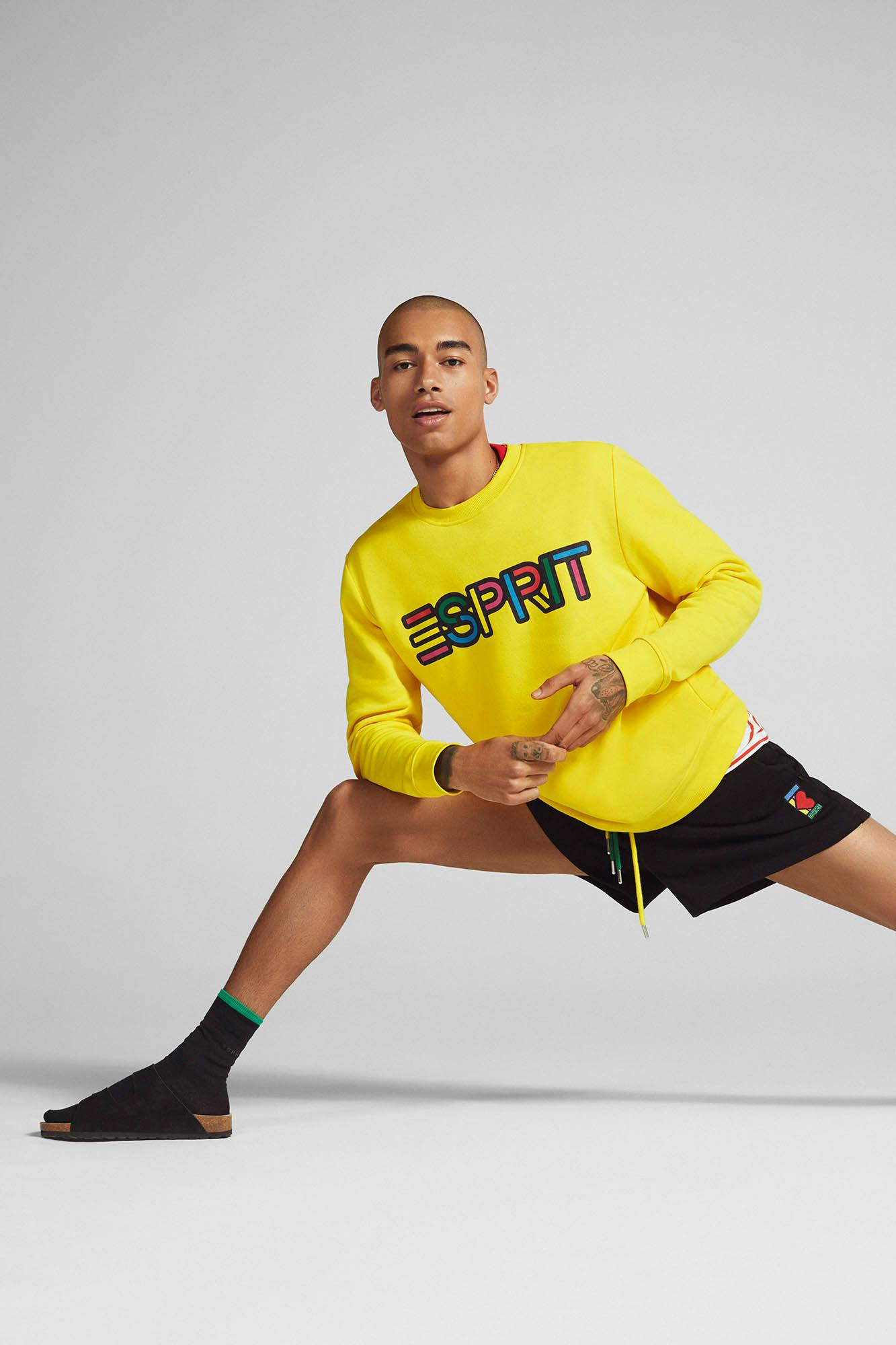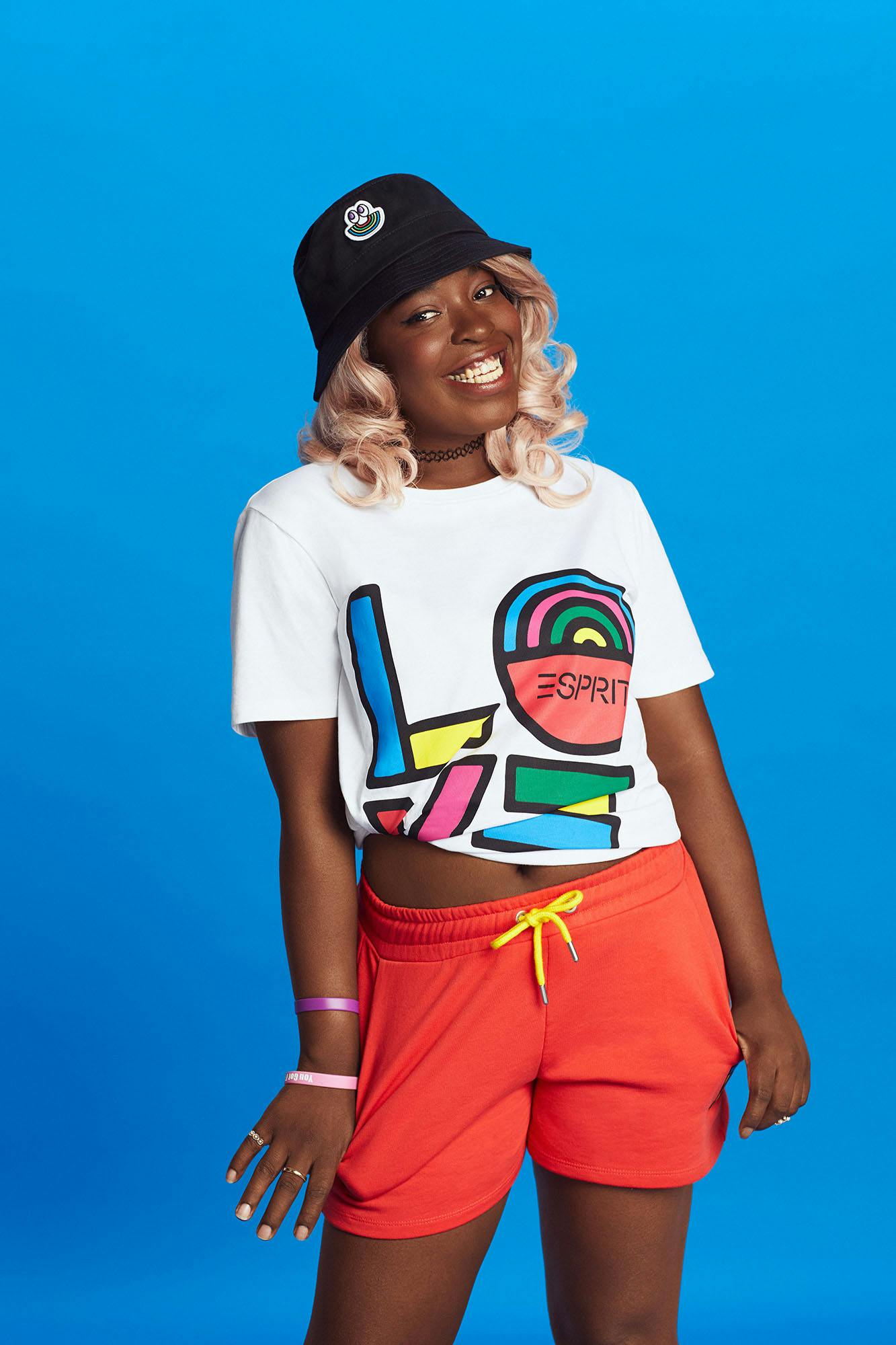 Esprit is releasing a bold celebratory collaboration with artists Craig & Karl for Pride.
The unisex capsule collection — composed of sweats, joggers, tees, shorts, caps, bucket hats, and gym bags — uses bold primary and secondary colors, riffing off the Rainbow Pride flag to celebrate diversity, demonstrate inclusiveness, and highlight the work still left to do in the battle for full equality and safety for LGBTQ+.
Esprit was founded in 1968 in San Francisco at the height of the counter-cultural movement that challenged prevailing social attitudes across a spectrum of issues, including gender and sexuality. A year later, in response to another violent police raid at the Stonewall Inn, transgender, lesbian, and gay people rioted — birthing the modern Pride movement in the process.
"Our co-operation with Craig & Karl celebrates a colorful and versatile world. Our brand was founded on the belief that love is inclusive and cross-gender and breaks down both ethnic and religious boundaries," explains Felicia Mundhenke of Esprit.
Significantly, Esprit has partnered with New York's Ali Forney Center for homeless LGBTQ+ youth. As part of the campaign, Esprit is donating 12,500 meals to the center — which also provides counseling, shelter, and physical and mental health care for at-risk LGBTQ+ youth in the city — before a second wave of the campaign launches featuring four of the center's current service users.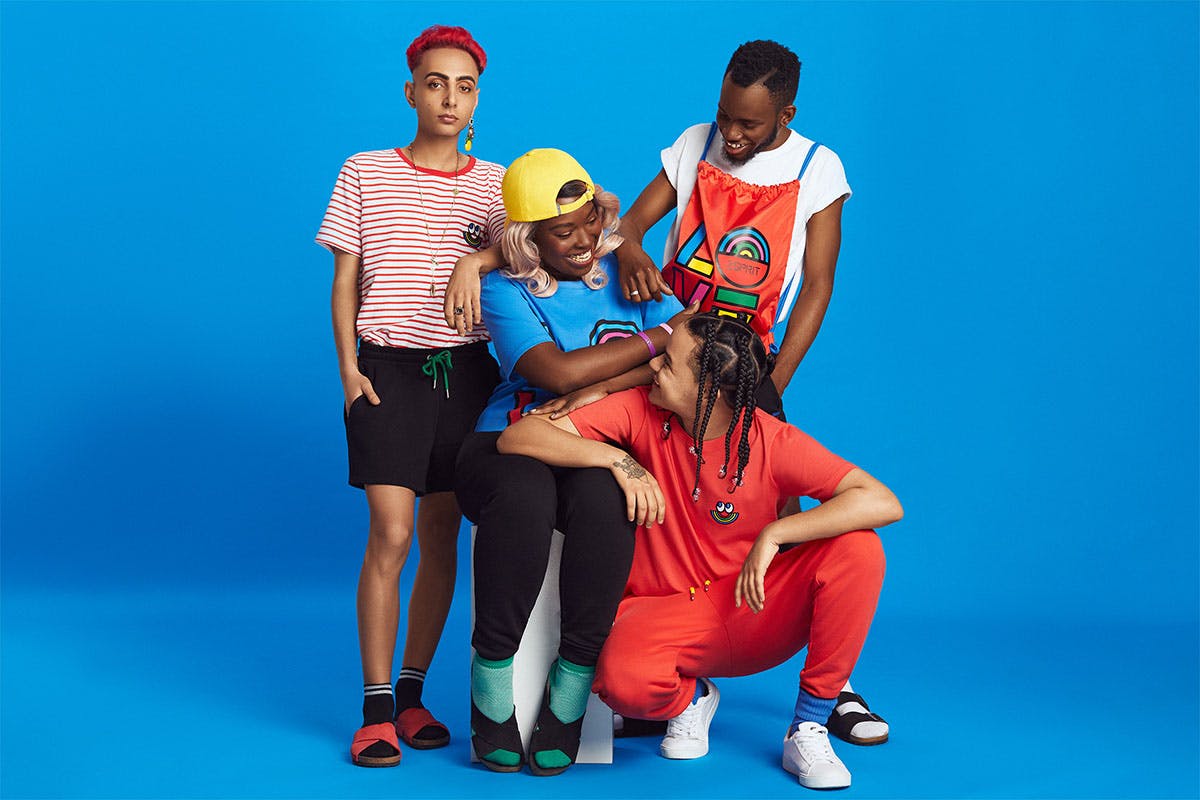 However, this first Esprit+ Craig & Karl campaign has been specifically cast to celebrate the diversity of every day, featuring transgender model Teddy Quinlivan, Marinet Matthee who identifies as homosexual, and British model Reece King, who is bisexual.
According to the Center of American Progress, less than five percent of federal homeless assistance funding is allocated for homeless children and youth. Despite a disproportionately high level of LGBTQ+ youth homeless in the US (by some estimates, the LGBTQ+ community accounts for 40% of total numbers), there are no federal programs or policies designed to specifically meet the needs of or protect LGBTQ+ homeless youth.
The Esprit+ Craig & Karl collection is available now online at www.esprit.com and in selected stores in 16 different European countries.