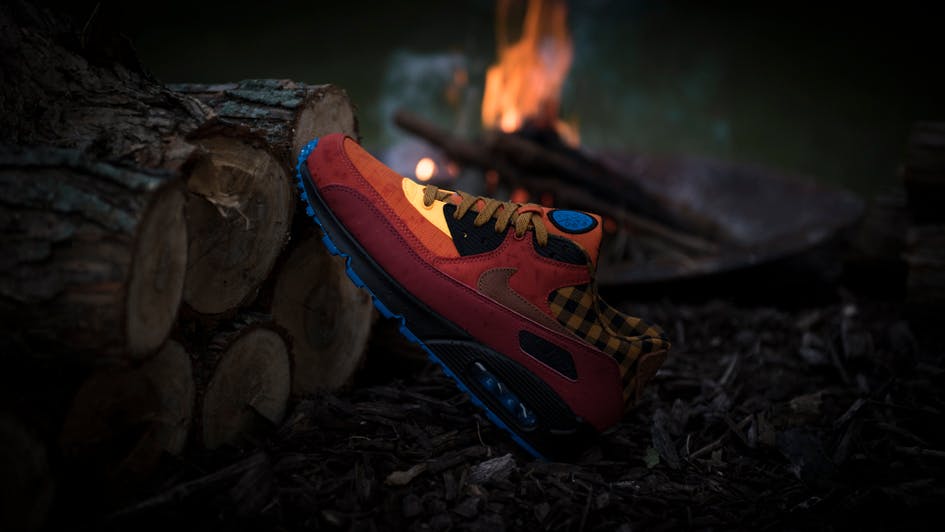 You can feel it in the air. As the sticky summer breeze fades into a slight chill at night, you know that the warmer months are coming to their inevitable close. Time to swap out your short sleeves for sweatpants and sweaters. Thanks to an outfitter like Finish Line, there's plenty of gear that you can grab that'll gear you up for whatever autumn throws your way.
Whether you're peacocking among the changing leaves, or finally entering the flex zone during your first semester back at school, the season's wide range of temperatures makes dressing up one of the better perks this time of year. From Nike kicks that would make a grizzled lumberjack blush, to standby staples from adidas and Under Armour, your daily kit should be as flexible as the mercury on the thermometer is; you'd be surprised how cold you can feel in September and October.
We know that your style is all your own, and this is really the time to initiate a fall flourish. No matter what you cop, take your parents' advice for once: don't forget to pack a sweatshirt.
Nike Air Max 90 Premium "Campfire Pack"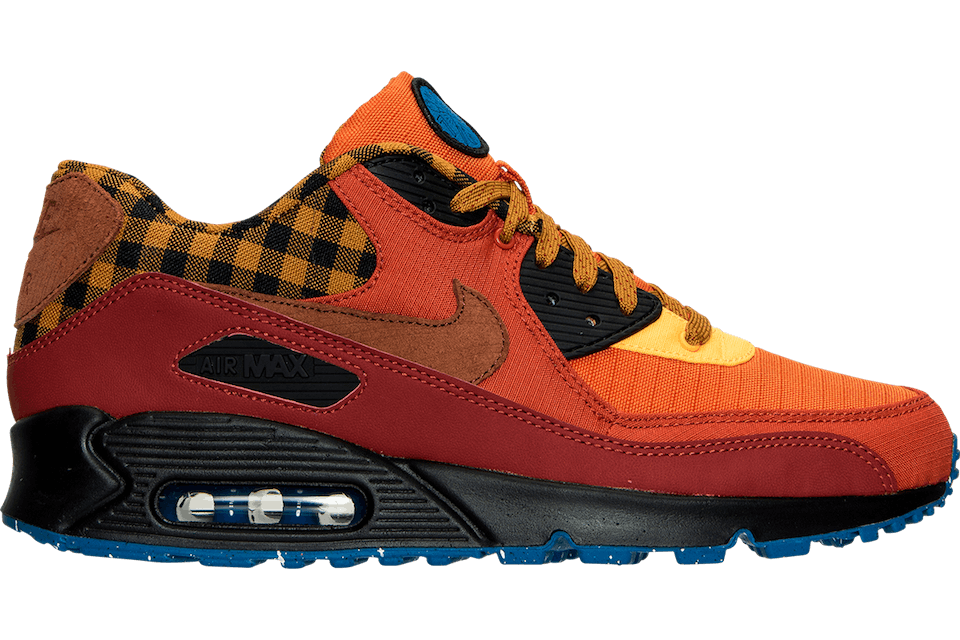 Nike's Air Max series is timeless for good reason, and it's hard to top one of its earliest iterations, the Air Max 90. It's not just the iconic Air Bag that adorns the heel, or the minimal seams that make this a seasonal must-have. The grooved outsole means that the shoe is going to fit right in—whether you're strolling on the sidewalk to hopping over logs on a leafy trail. But this isn't your average Air Max 90 model. This unique premium colorway offers a mixed-media approach to the classic, emulating a color palette that includes crackling campfire reds, and speckled starry night blues. Can't cut out some time for a camping trip? Wear it on your feet.
Parkland View Duffel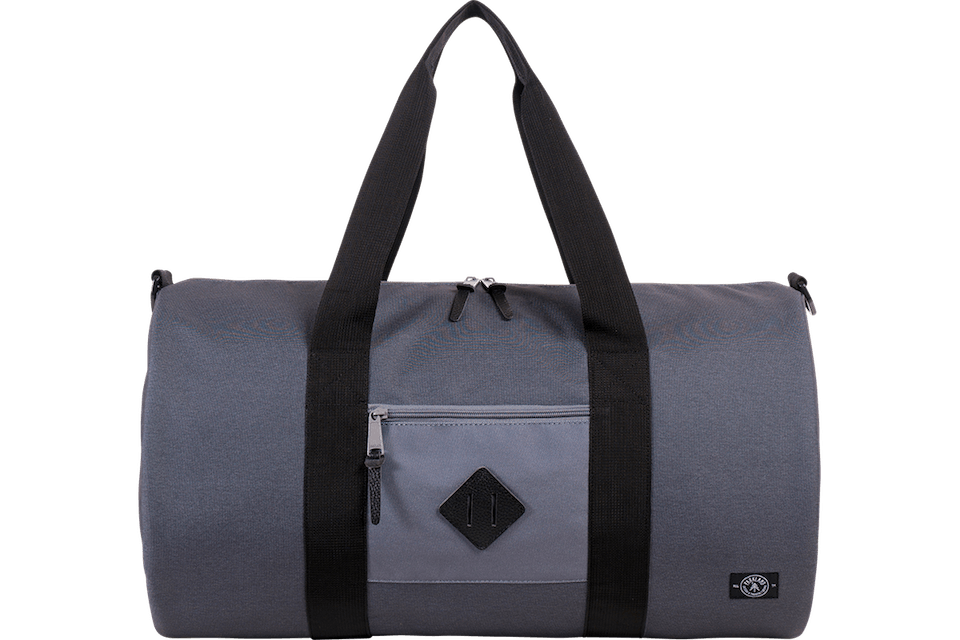 The best part of autumn is taking advantage of out-of-town trips. From camping getaways in the great outdoors to a three day weekend with friends, it's the best time of year to get out and see all that nature has to offer. But packing is an integral part of going anywhere, and while it's key to get a functional bag, there's no reason you can't appreciate its form at the same time. With a heavy-duty poly build, a 40-liter capacity, and leather accents—this smart looking bag should be able to hold just about anything you'll need to pack for whatever you're getting up to.
Casio G-Shock Watch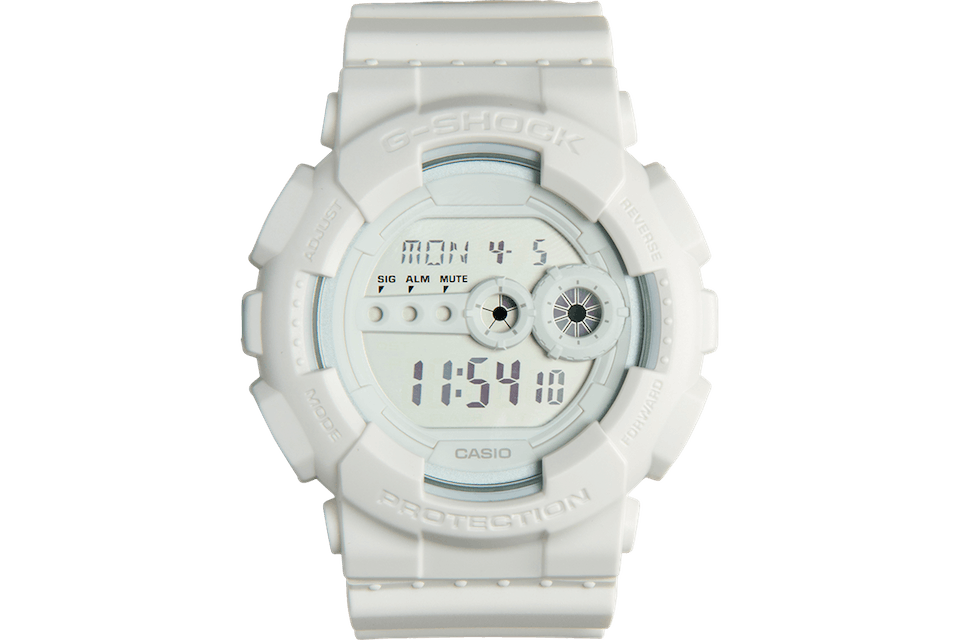 While wearing the right threads is first and foremost when assembling your 'fit, that doesn't mean you can skimp out on the accessories. G-Shock is a standard bearer when it comes to watches that pack a punch at the right price point, and this model doesn't disappoint. An auto calendar, 29 time zone coverage, four alarms, and 200 meters of water resistance—wrapped in a shock-blocking resin outer—are just a few of the features that will have you reaching for this watch well after autumn is over. They may say you can't wear white shoes after Labor day, but no one said anything about icy white multi-function watches.
Jason Markk Repel Premium Repellant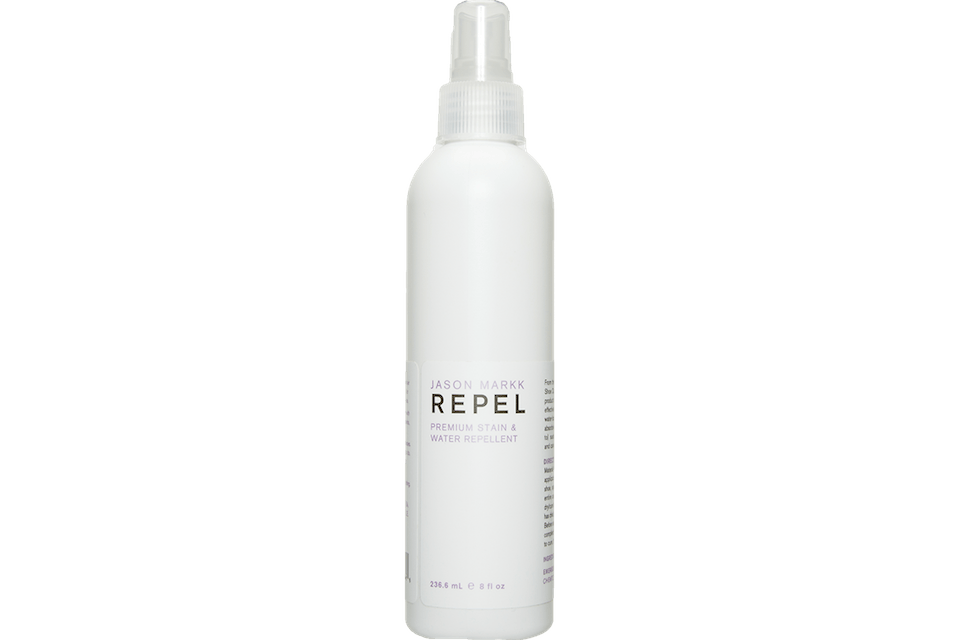 Your gear's no good to you if it's dirty. Sure, that spur-of-the-moment trip into the woods seemed like a good idea at the time, but now your beautifully cared-for kicks are covered in a series of substances that intersect somewhere between dead leaves and dried mud. Enter Jason Markk's marquee cleaning products. Safe for all materials, this premium spray keeps water and damaging liquids at bay—leaving you feeling cool and calm as that errant spilled beer rolls casually off the toe of your favorite shoes. Just spray and go.
adidas Originals Relaxed Hat
Just because dad caps ruled all summer doesn't mean they won't carry into the autumn months. Like your dear ol' dad, you should always keep your headgear uncomplicated, especially as not to distract from the rest of your kit. With something pared-down like this relaxed canvas cap from adidas Originals, there's just enough branding to let passersby know who you're repping—without blowing them down like a blustering fall gust. Adjust the back strap, curve the brim, and keep it moving.
Nike Air Huarache Premium "Campfire Pack"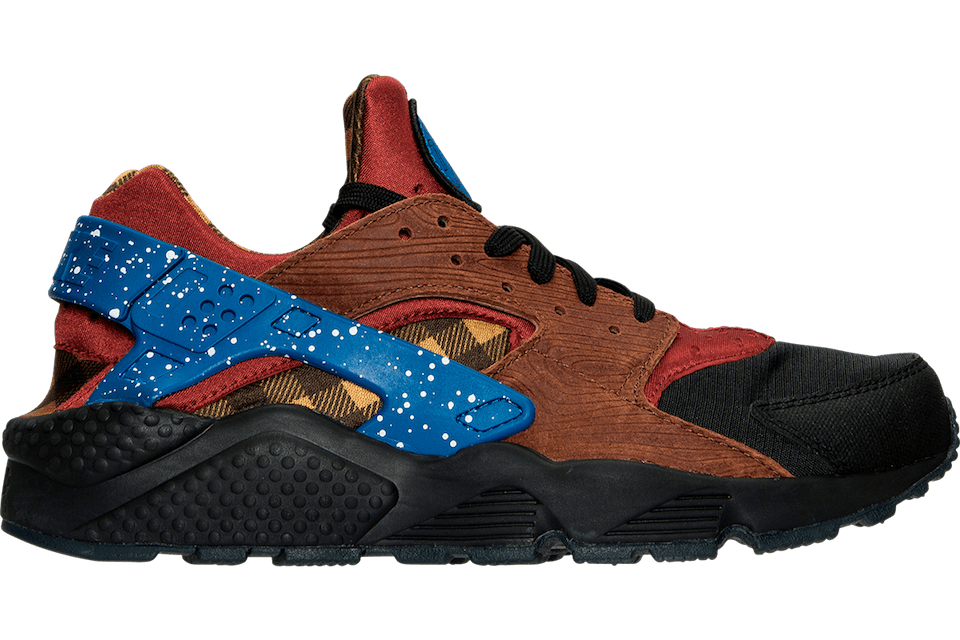 The Huarache as we know it has become a running-meets-sportswear crossover that's found its way off the track and onto the sidewalk. It's namesake and inspiration however, take cues from more historical origins, with design notes pulled from Native American sandals. Take shift back to the shoe's more natural side, with the "Campfire Pack" Air Huarache pulling inspiration from the colors of a rustling campfire on a star-filled night. Of course, that's not saying that you can't expect the best that Nike has to offer—with the silhouette's trademark neoprene upper, Phylon foam midsole, air units, and grooved outsole firmly intact. It may be a tweak on a traditional shoe, but it's still the Air Huarache that you know and love.
Nike Modern Hoodie
There's a reason your mother always told you to pack a sweater, but we bet that she didn't have something this advanced in mind. Composed of ultra plush French terry, this contemporary hoodie boasts an extended hemline, high collar, and an as-you-like-it ventilation system—courtesy of the half-length zipper. With a kangaroo pocket that's equal parts hand-warmer and personal stash spot, you'll have a hard time taking this hoodie off—whether you're sitting at school, heading back from the gym, or just hanging around the crib.
adidas Originals Trefoil T-Shirt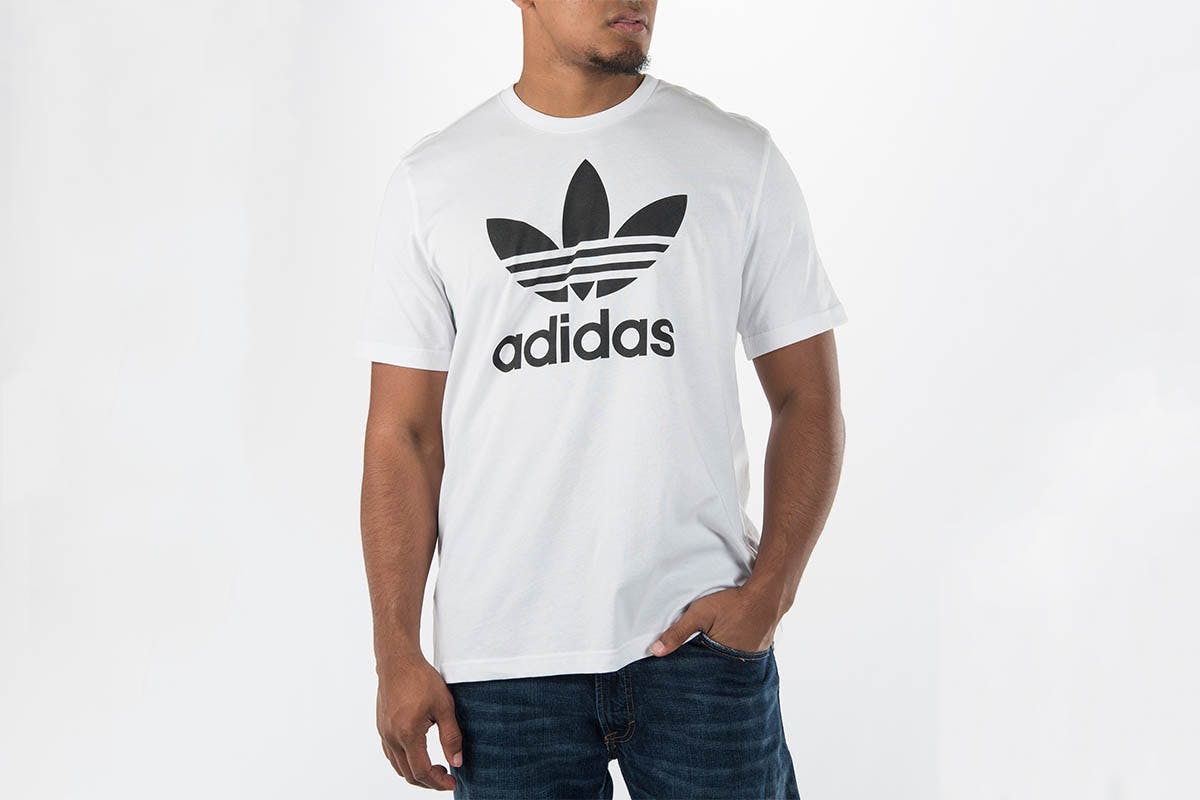 Expounding upon the virtues of a truly incredible T-shirt may seem trite, but we can't help but express our love for this classic Trefoil tee. Worn underneath a collared shirt, or paired with your most ripped up jeans, there's honestly nothing that this shirt won't go with. Sure, the comfortable cotton jersey construction is a given, but fit is all your own; opt for one size up for an extended and roomy fit—or stay true-to-size for something that's sure to be another go-to in the rotation. Oh, and with a plethora of colors stocked in-shop, there's really nothing stopping you from grabbing more than just one.
Nike Tech Fleece Sweatpants
To say that Nike's Tech Fleece bottoms have become the standard-bearer in joggers and sweatpants is a serious understatement. Simultaneously soft and substantial, there's a reason that guys everywhere often have more than one pair on deck for nearly any situation. As the lining traps body heat, you'll find yourself feeling warm (but not too warm) as you go about your day. An extended zip pocket on the right side means that you'll have more than enough storage, and the elastic cuffs make these an "easy-on, easy-off" option for days where keeping it casual is at the top of the pecking order. Word to the wise though: with the sweatpant's streamlined athletic fit these might feel slimmer than you'd expect. Don't be afraid to size up—the compliments about your crisply stacked cuffs will follow.
Under Armour Sportstyle Anorak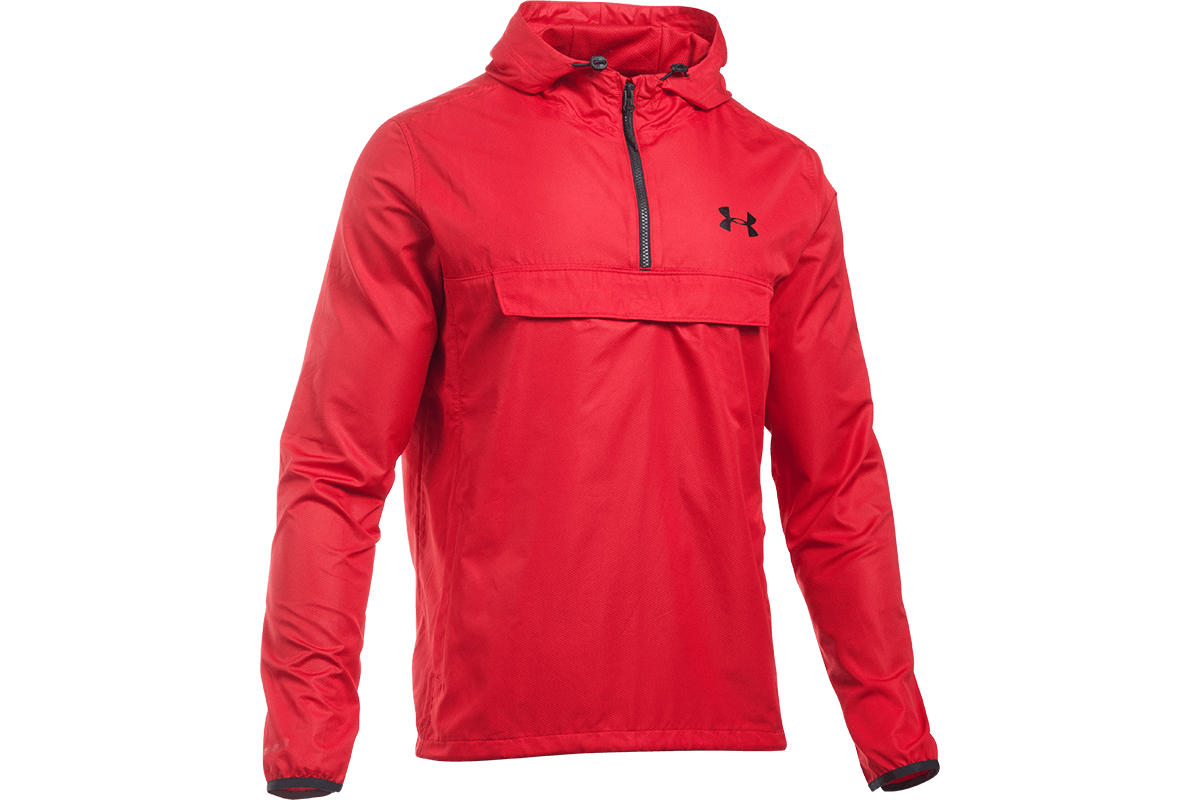 There's no denying that Under Armour is on a major come up. The moment you check out this versatile anaorak, it's hard not to see why. With the brand's patented UA Storm technology, water is kept at bay without sacrificing breathability. A velcro pouch pocket on the front, along with a half-zip closure and loose fit means that this is the jacket for carrying nearly anything you need, in nearly any type of weather conditions.