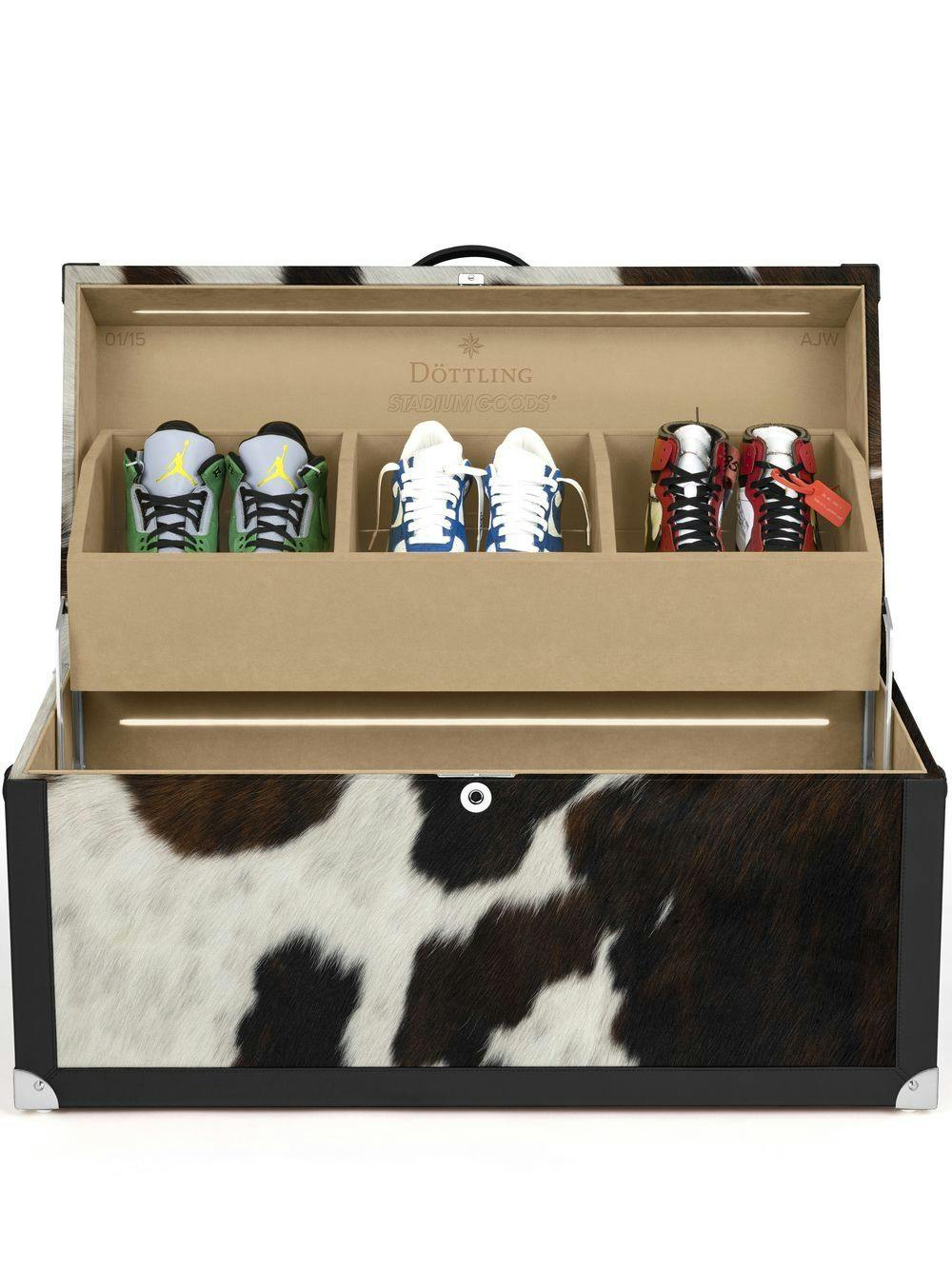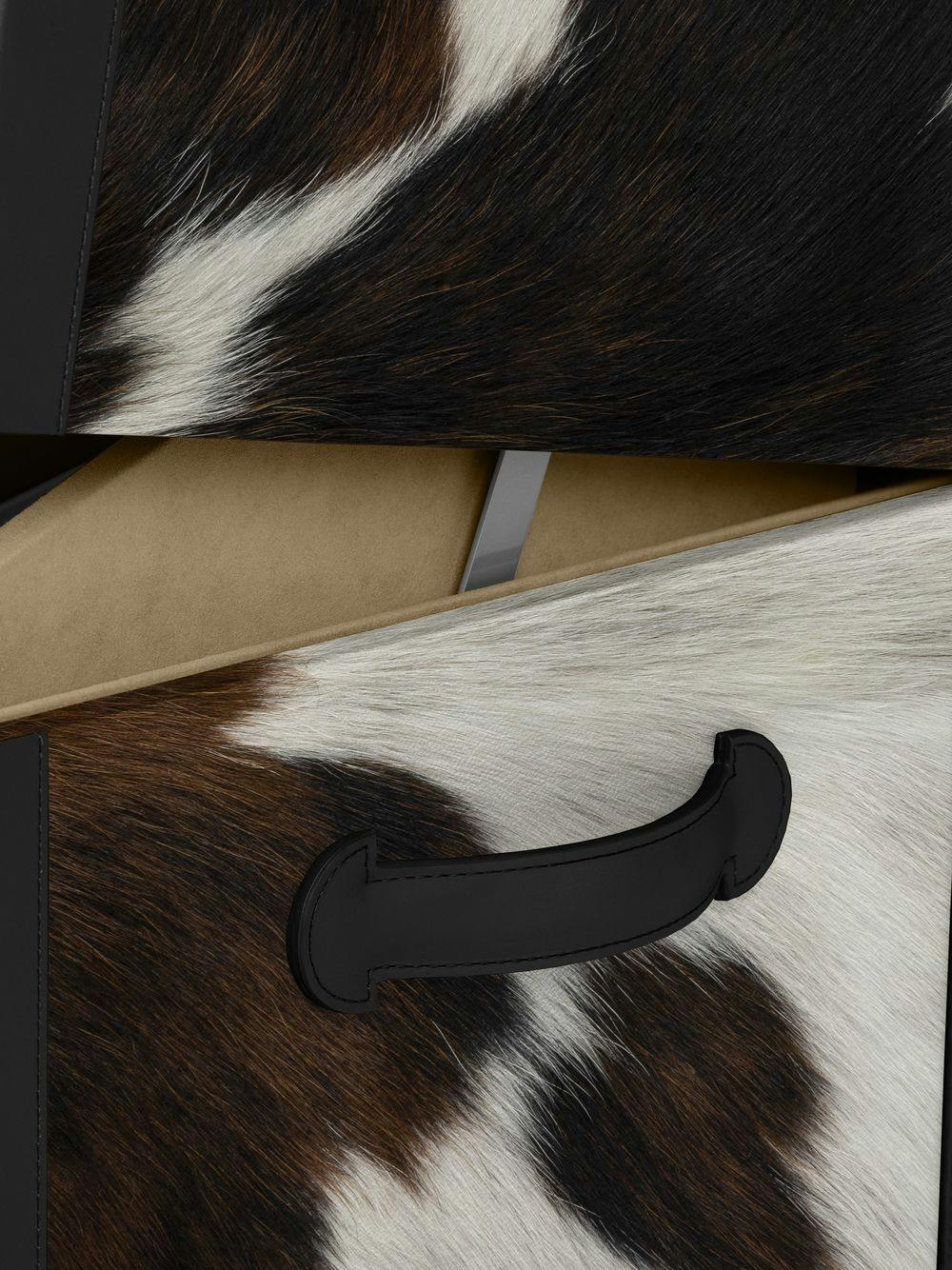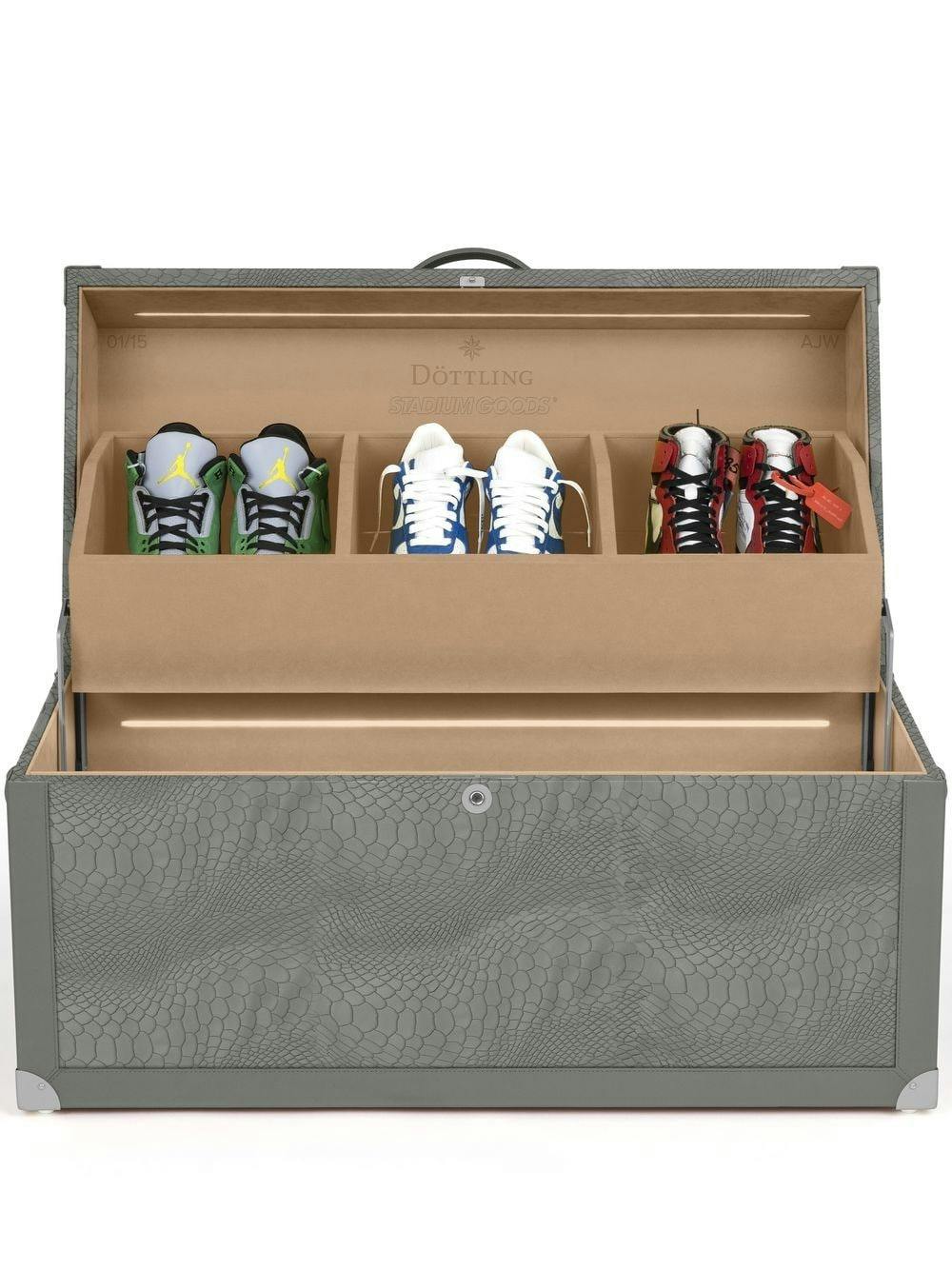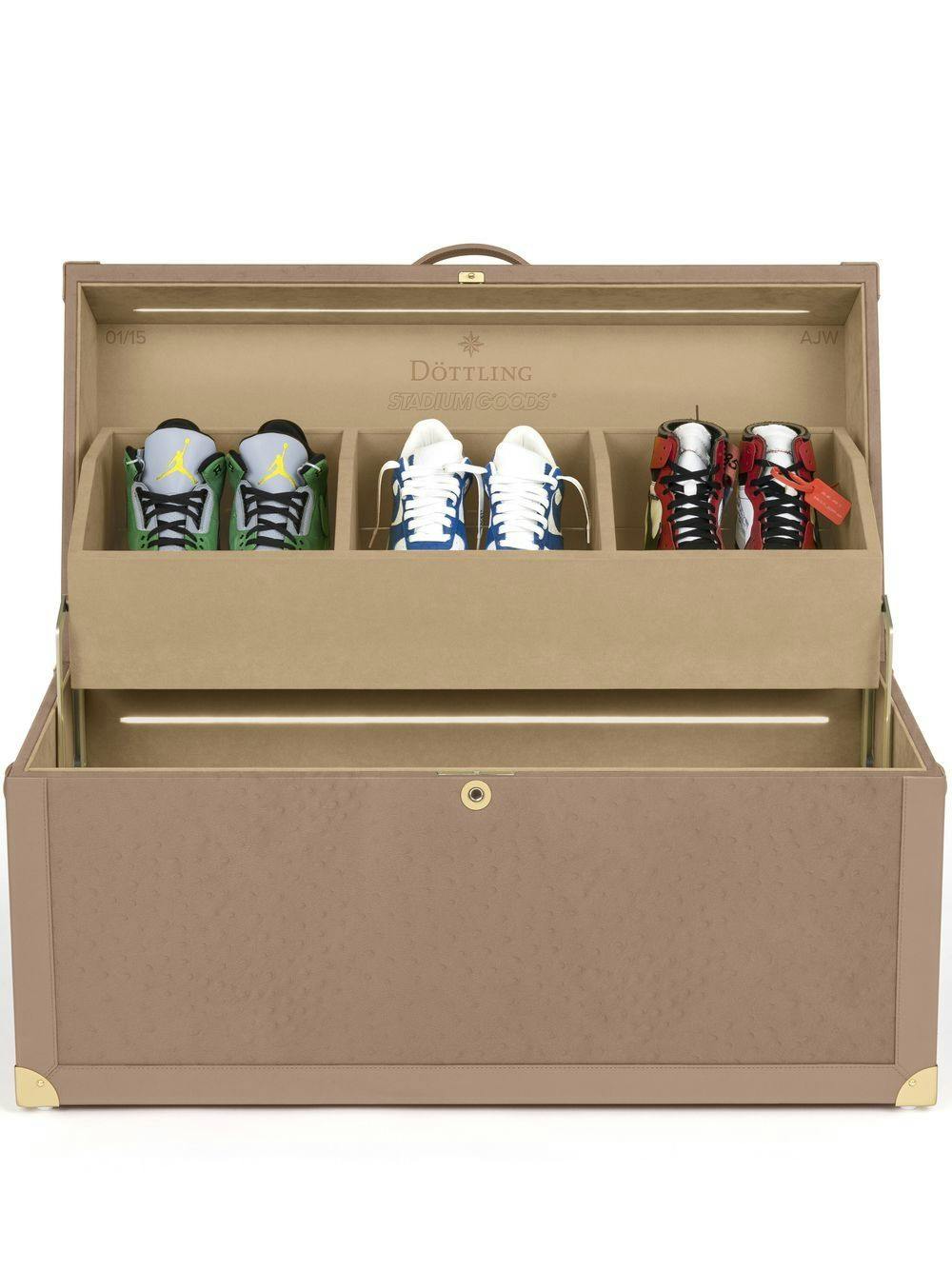 Think it's okay to keep storing your precious kicks in cheapo shoe display cases? How wrong you are. Farfetch and Stadium Goods are here to help you upgrade to something more befitting of your prized footwear collection.
Behold the quartet of custom Sneaker Safes created for Stadium Goods by century-old safe specialists Döttling, each a veritable work of art that may actually be nicer than any shoes they could possibly contain.
The idea was shaped by Stadium Goods' own Trophy Case, the resale store's signature glass-fronted display that holds only its most covetable kicks, clothes, and bags.
Rather than devise some kind of fancy see-through display, Stadium Goods partnered with Döttling to create limited edition Sneaker Safes for Farfetch BEAT 004, each handmade and individually numbered in an edition of fifteen at Döttling's Sindelfingen factory.
Not only are the prices not for the faint of heart but the designs are hardly low-key: the cheapest option is a $33,015 calf leather case lined with neon-hued Italian alcantara — think soft, suede-like microfiber — and the priciest tops out at $37k, which gets you a cow-printed fur case.
The flashy exteriors may invite onlookers but only the owner will actually be able to get in: each Safe is fitted with a rechargeable fingerprint lock and — seriously — a motion-activated alarm intended to keep intruders out.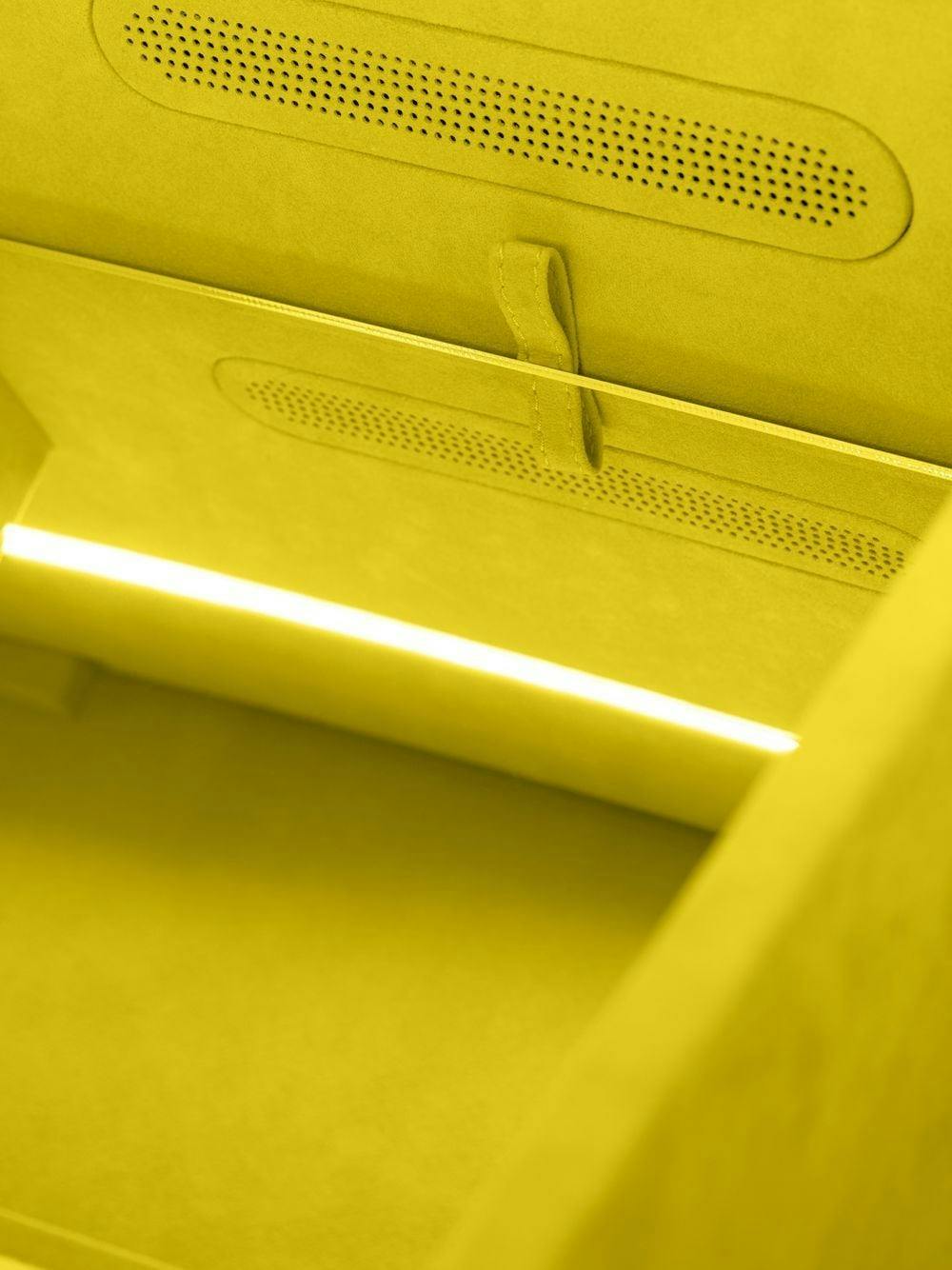 Brass hardware and hardy wood frames are intended to last generations while subtly integrated vents allow airflow to keep the sneakers at the perfect climate. Once opened, the precious cargo is bathed in LED light that plays off of the plush lining.
Stadium Goods' Sneaker Safes are clearly intended only for true sneaker connoisseurs, given their price points and exclusivity. So, it's appropriate that they can be individually customized to meet the new owner's specs, with Döttling offering clients bespoke embroidery for any trunk they purchase.
The end result is, again, a veritable work of art that's poised to become as treasured as any valuable shoe both because of its exquisite finishing and dependable safekeeping properties.