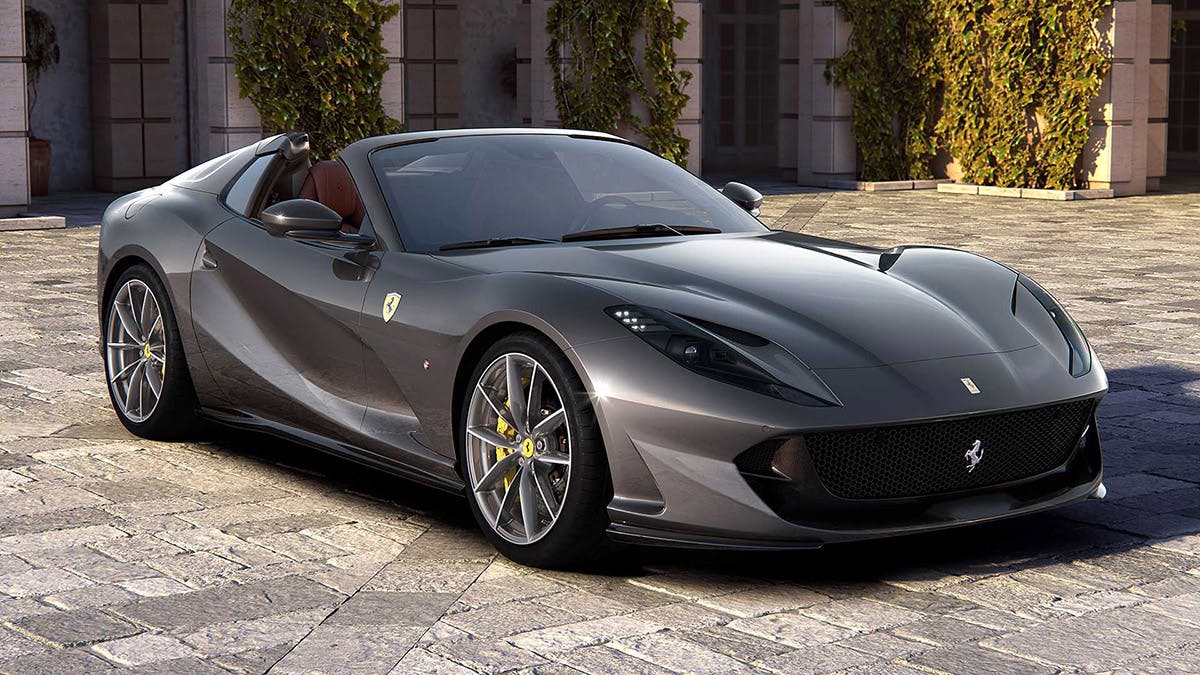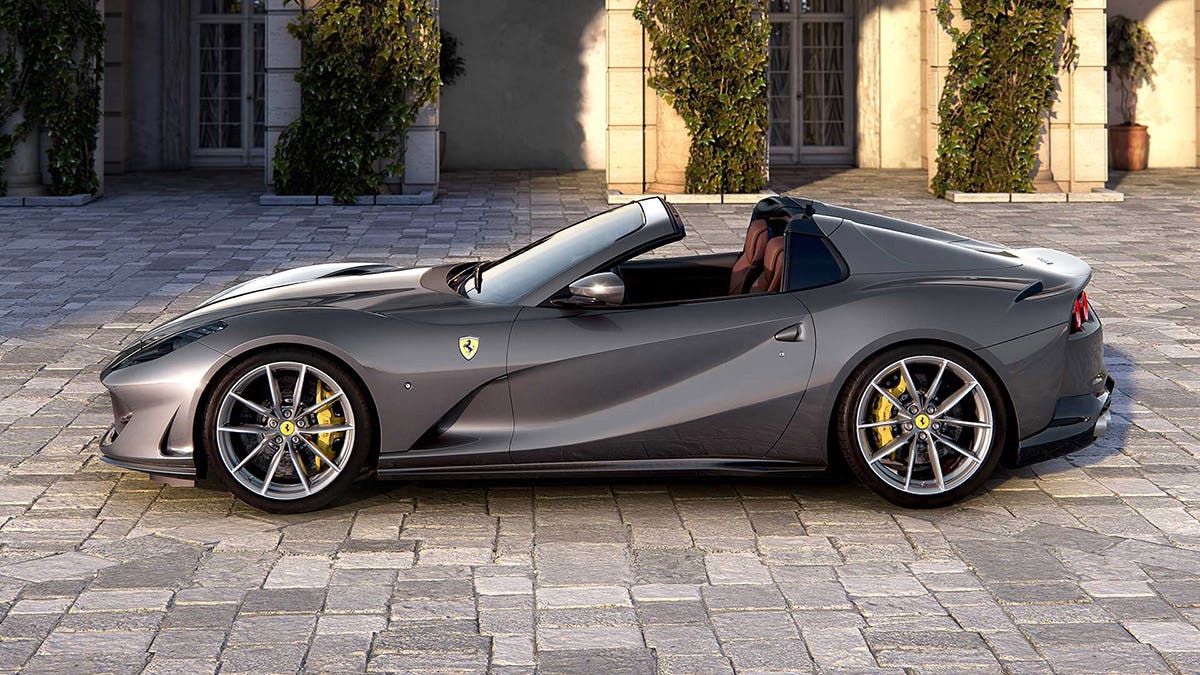 This week Ferrari pulls back the curtain on the most powerful production spider on the market, the 812 GTS. Due to its retractable hard top, which provides a larger boot capacity, the vehicle is also said to be the most versatile spider. Without encroaching on the interior space, the hard top for the 812 GTS opens in 14 seconds at speeds of up to 29 miles per hour.
Ferrari's 812 GTS serves as the spider version of the 812 Superfast, therefore it features similar performance specifications. The front-mounted 6.5-liter V12 accounts for the most powerful engine in its class, while the dual-clutch transmission's gear-shift strategies enhance the car's sportiness. The exhaust is designed to both increase and balance the sound from the engine and tailpipes, as well as accentuate the look of the 812 GTS with the roof down.
From a design standpoint, the 812 GTS has a high tail that somewhat rivals the 365 GTB4 (Daytona) of 1968. The vehicle also incorporates slanted crease lines and muscular wheel arches. When the top is lowered on the 812 GTS, the roof panels disappear beneath the tonneau cover. Additionally, customers can choose between a diamond finish, liquid silver, and Grigio Scuro for the multi-spoke forged wheels.
The Ferrari 812 GTS features the generation components and control systems of the 812 Superfast to offer unmatched handling. Electric Power Steering is integrated with all of the electronic vehicle dynamics controls to fully showcase the potential of the car. Before topping out at approximately 211 miles per hour, the 812 GTS travels from 0 to 62 mph in under three seconds and 0 to 124 mph in 8.3 seconds.