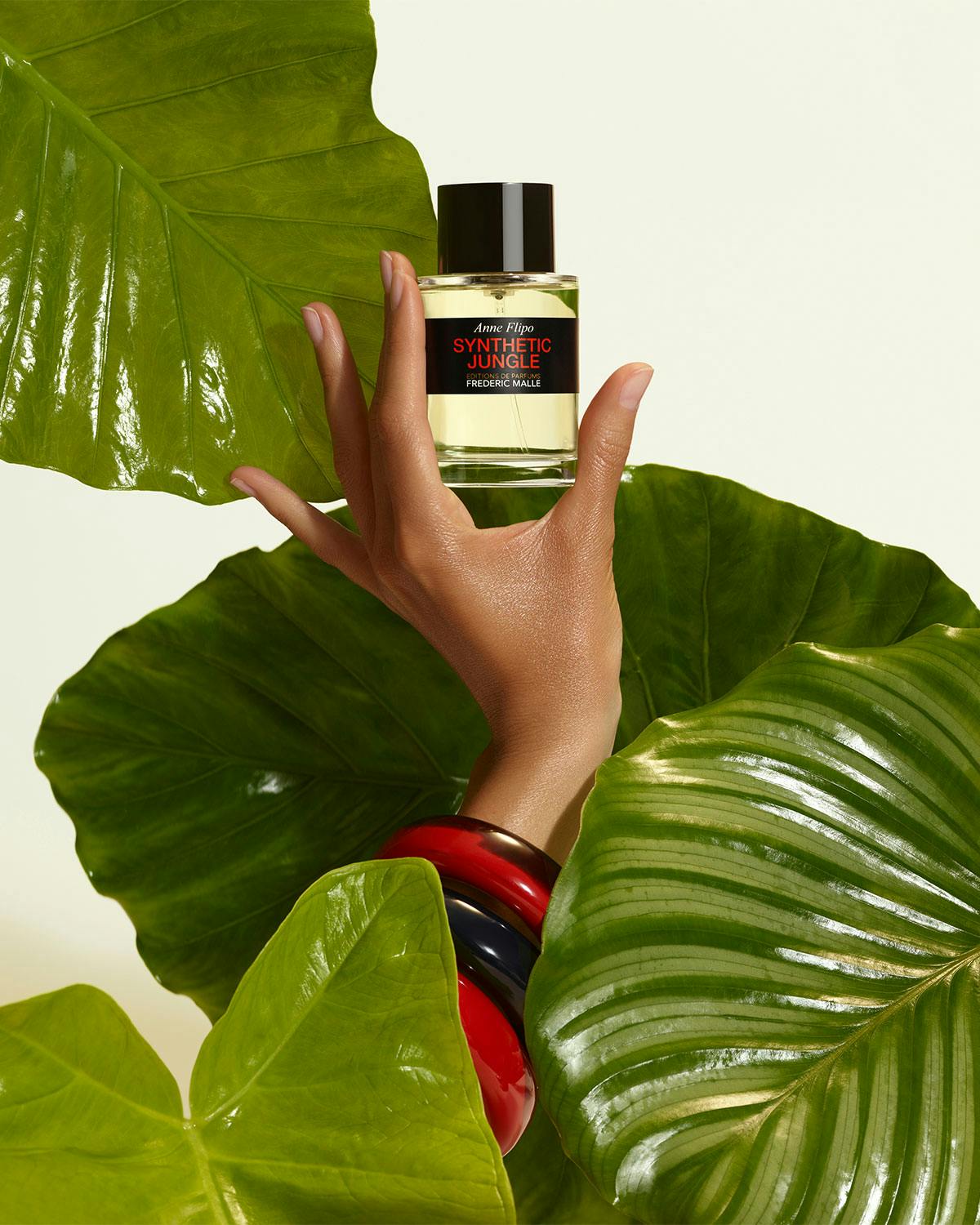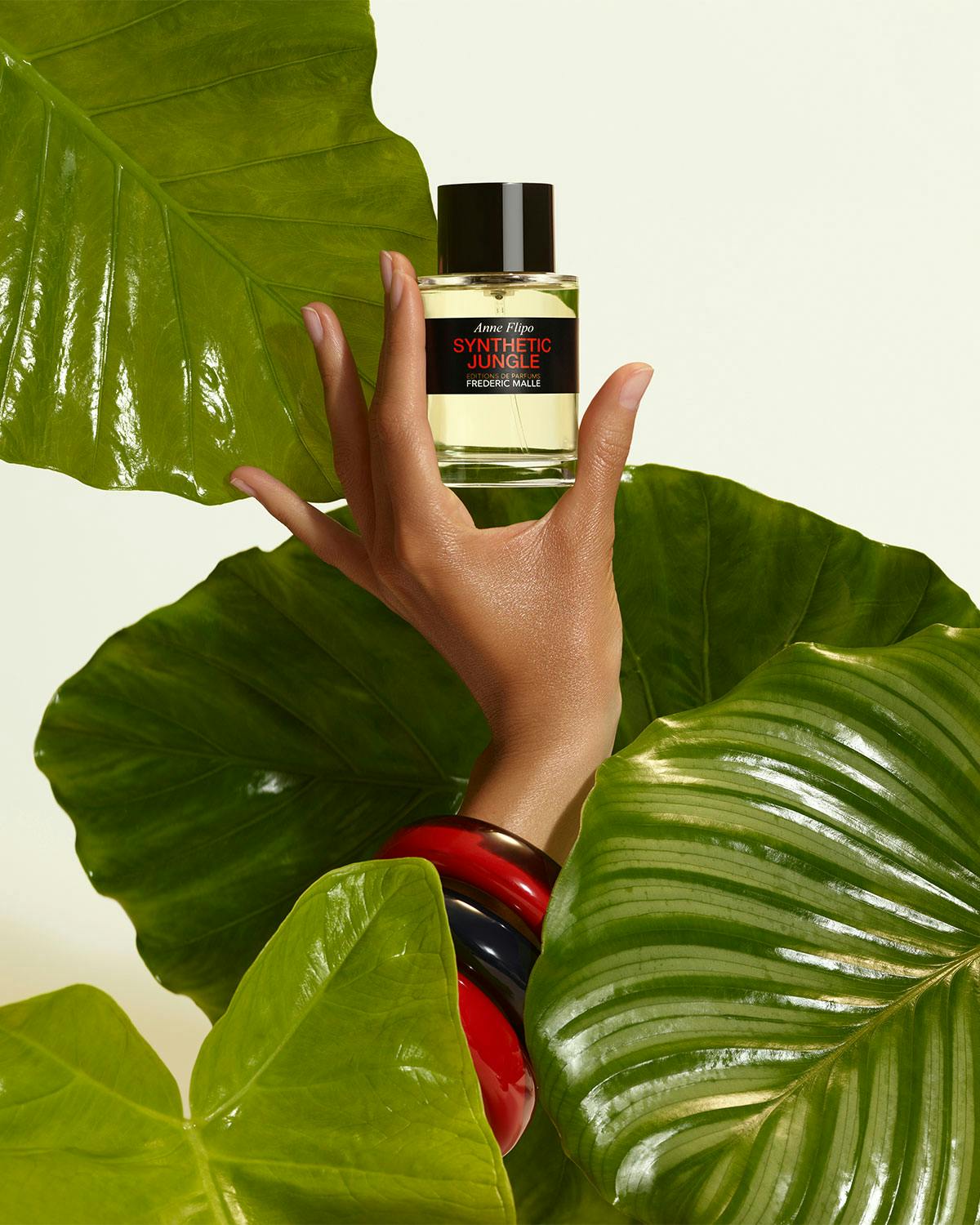 Frédéric Malle isn't afraid to get fake.
The Parisian perfumer and eponymous fragrance house, known for hits including Carnal Flower and Portrait of a Lady, is launching a new scent titled Synthetic Jungle, a concoction of chemicals that smell just like nature.
Created by Malle and perfumer Anne Flipo, Synthetic Jungle plies the tension between fake and natural, man-made and organic — seemingly contradictory concepts that, in the world of fragrance, go hand-in-hand.
"To actually replicate nature as we know it, you need synthetics," Malle said. "Perfume becomes interesting the moment chemistry comes in."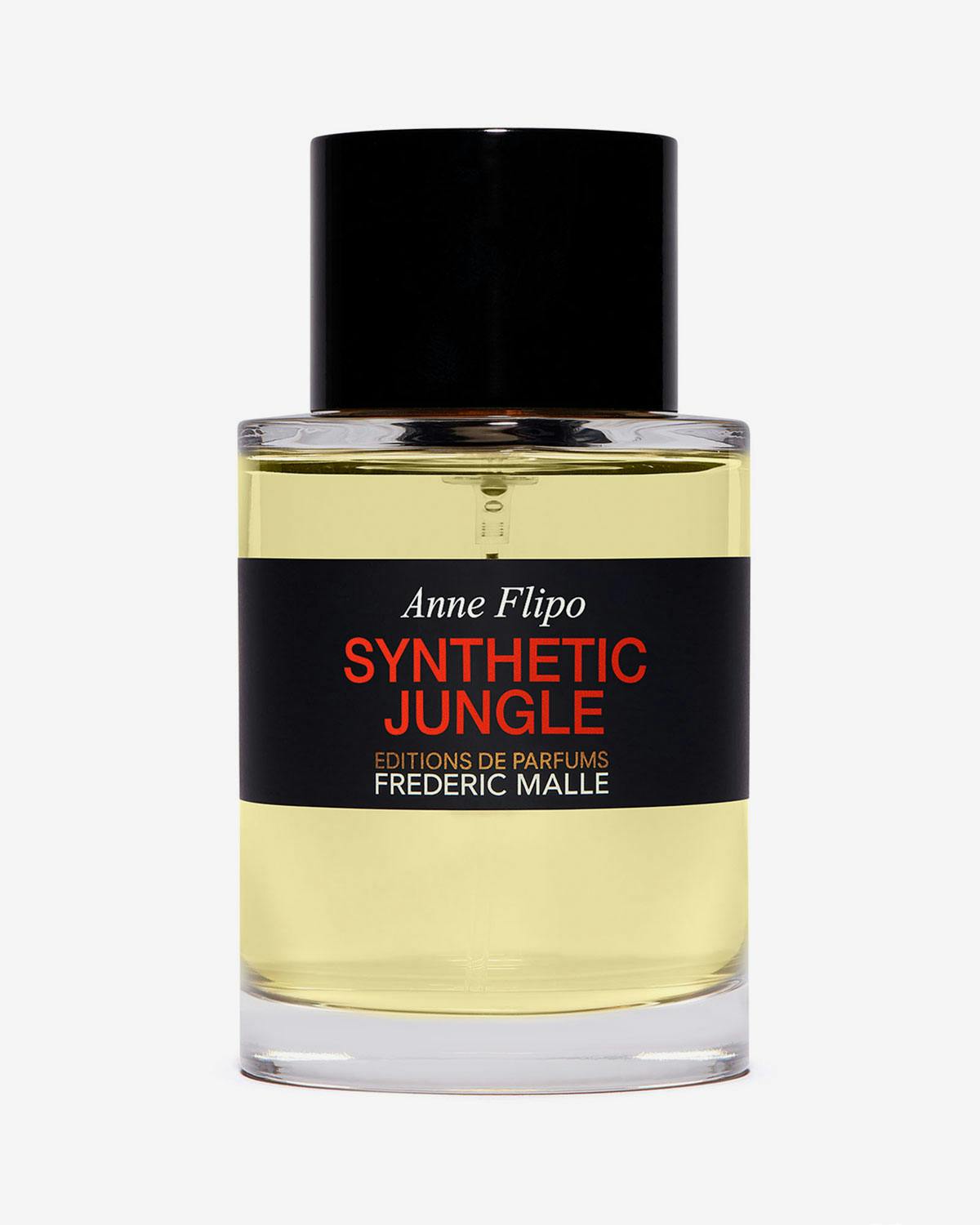 Amid a beauty landscape in which "clean" and "natural" products are heralded as superior, Malle's words are a refreshing reminder that lab-made chemicals aren't always bad.
In fact, synthetic fragrances often take less of an environmental toll than so-called "natural" scents, which are produced by harvesting plants and flowers that wildlife rely on.
Another testament to the value of synthetics: musk, a commonly used base note in perfume, was once obtained from a gland in musk deer, leading to depopulation of the species. Now, perfumers almost exclusively use synthetic musk.
Back to Synthetic Jungle — Malle and Flipo present a bouquet of vegetal and floral notes. Basil, hyacinth, and lily of the valley mingle alongside earthier components including patchouli and leather. It's a scent that's verdant and animalistic at the same time, a sort of olfactory deepfake that replicates the aroma of dirt and leaves.
Per a press release, Malle looked to an eclectic selection of sources to inform Synthetic Jungle, available at Frédéric Malle's website.
Serving as inspiration were works including Dan Flavin's greens crossing greens, James Cameron's Avatar, and Stevie Wonder's 1979 album The Secret Life of Plants — an assembly of references as idiosyncratic as Synthetic Jungle itself.