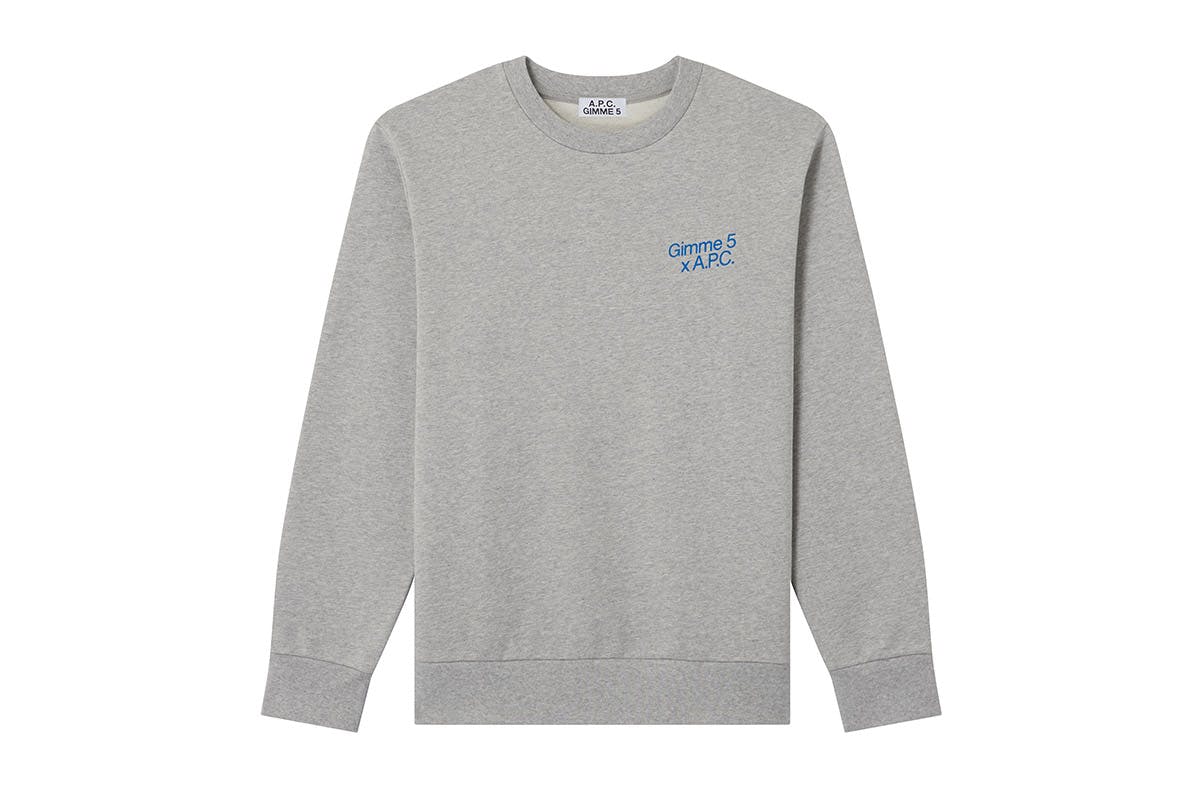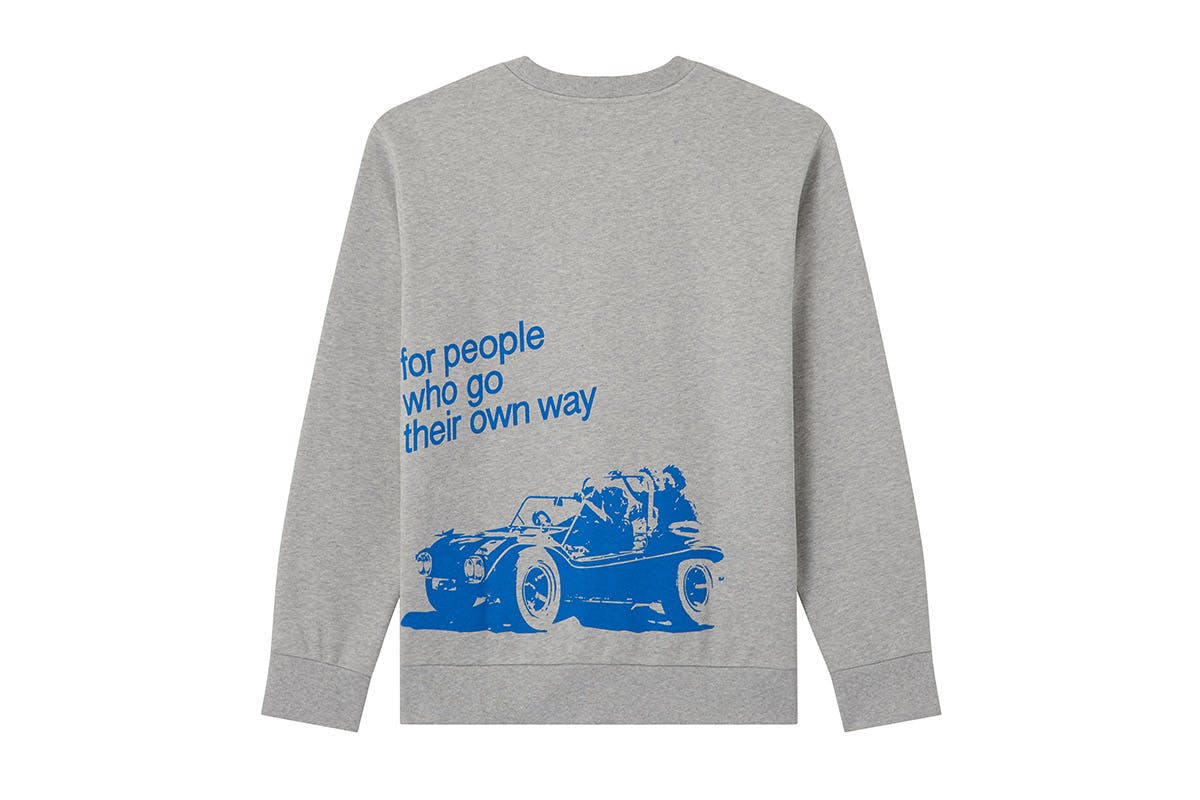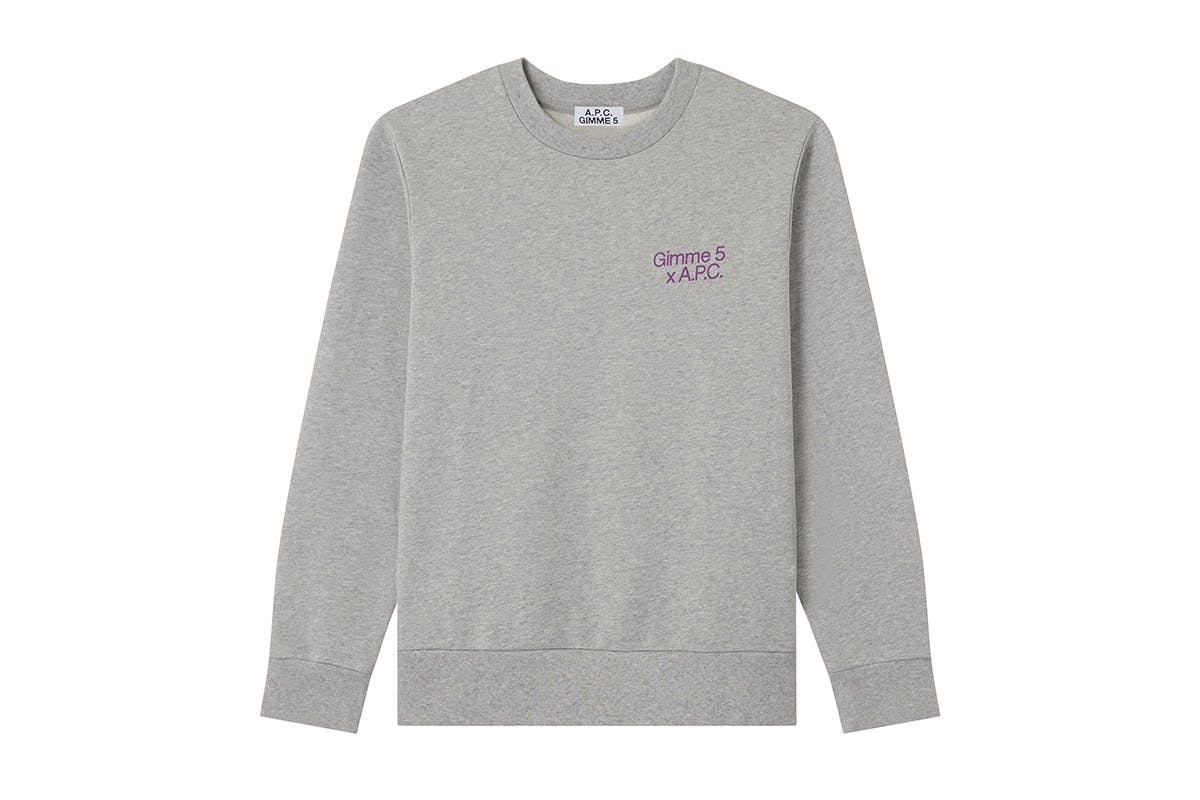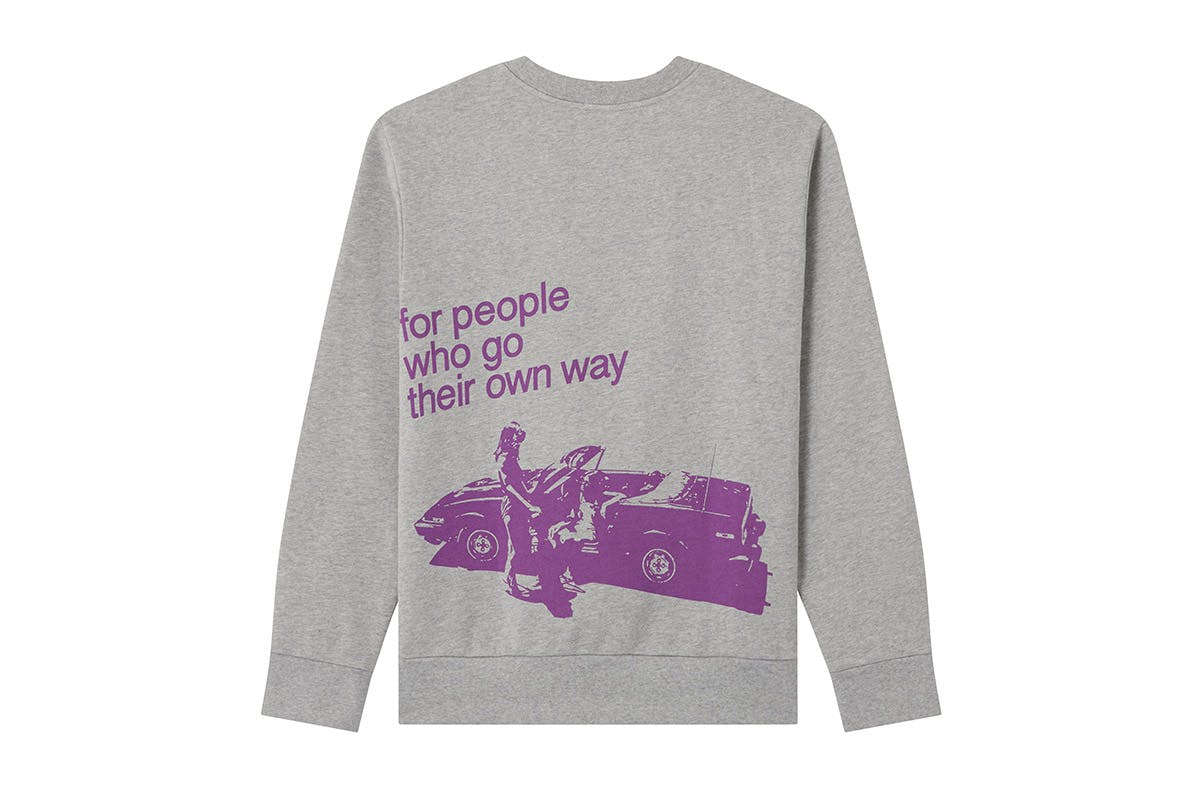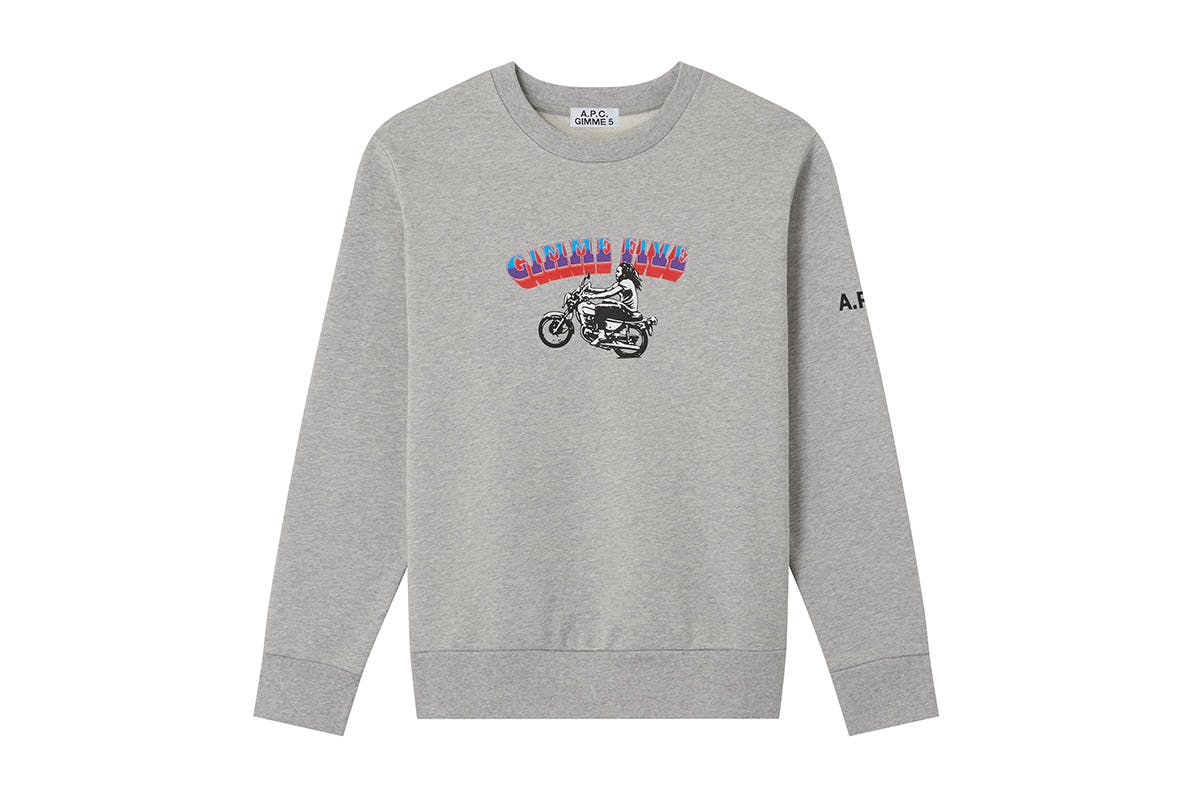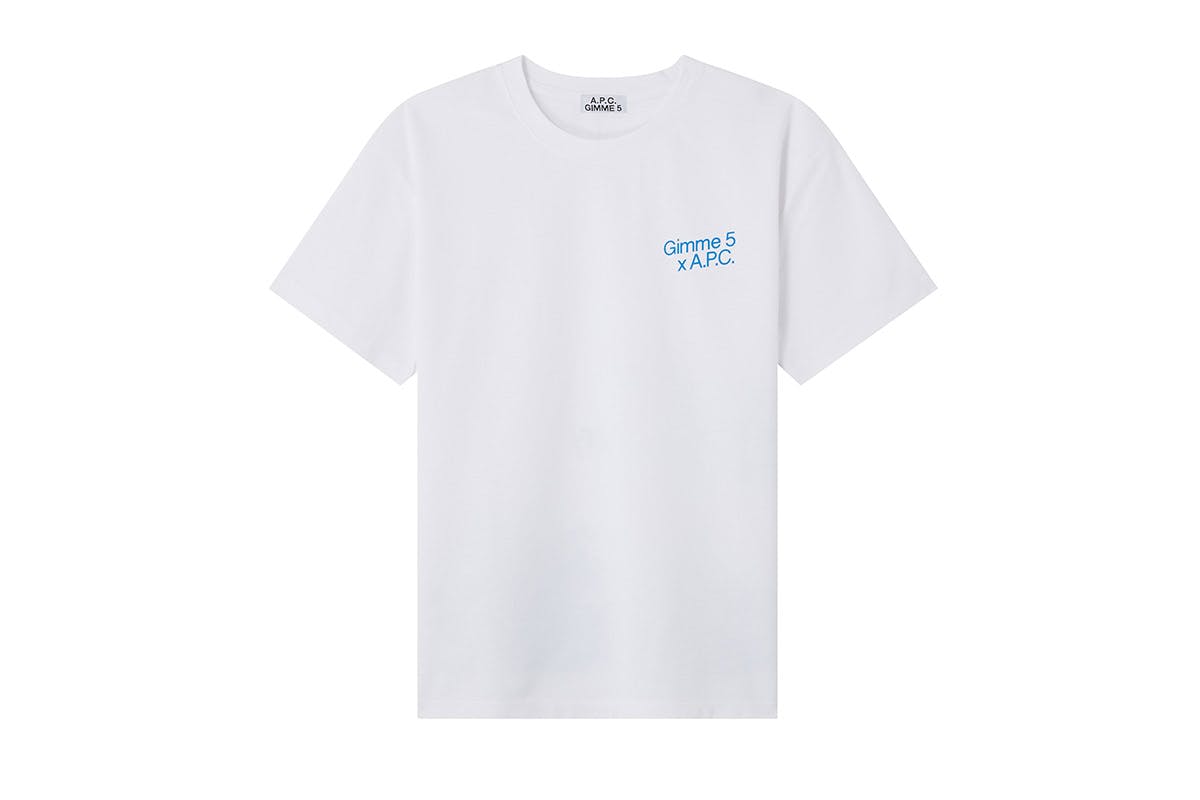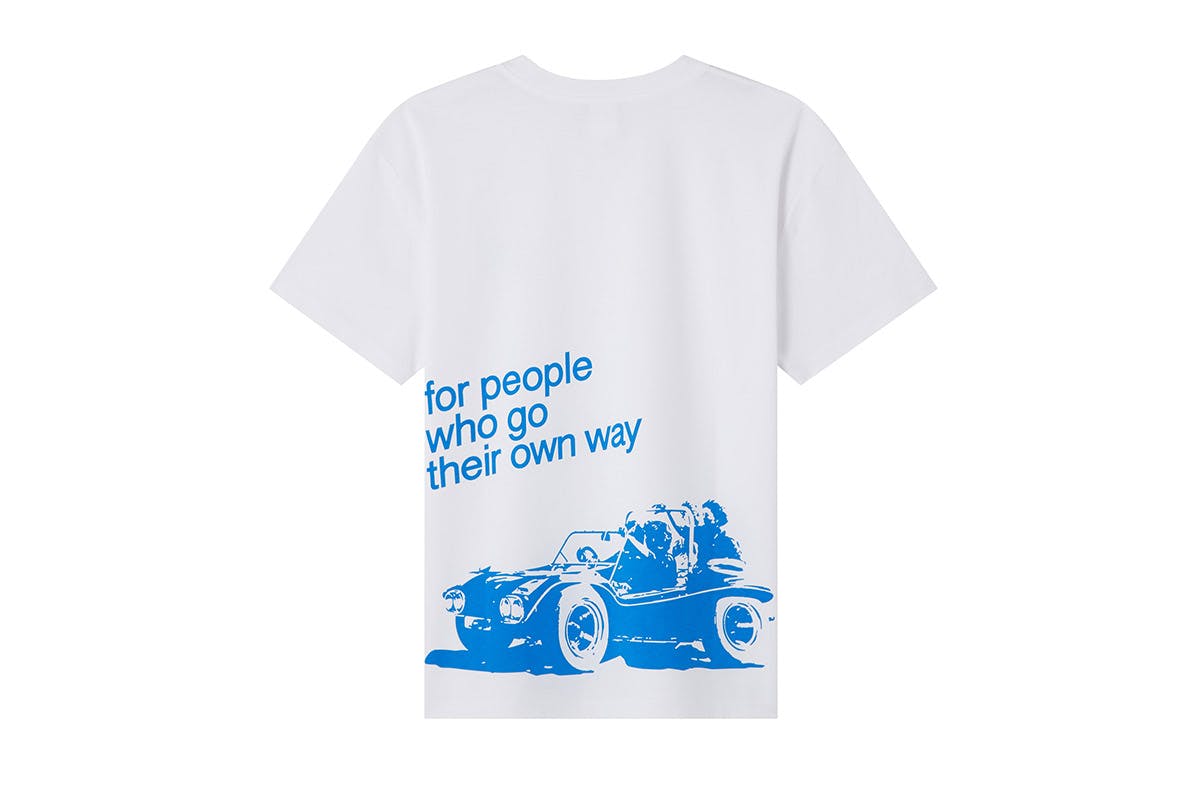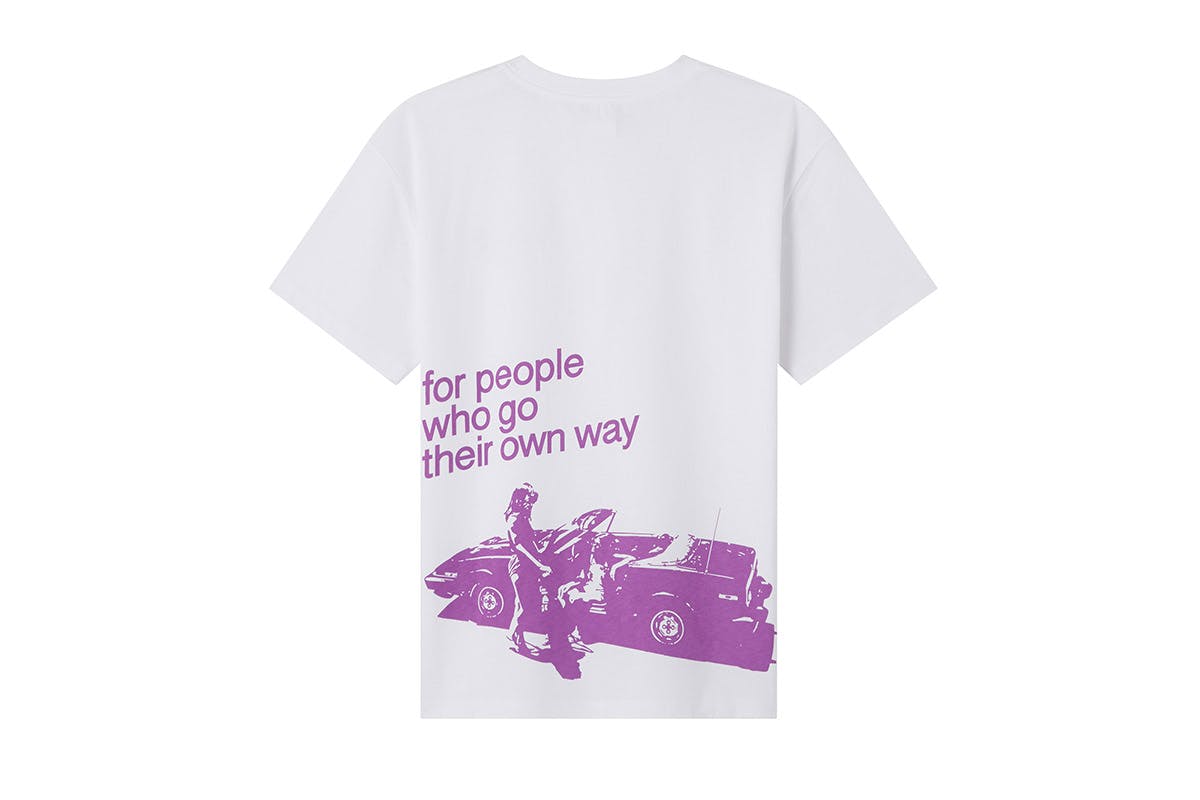 A.P.C.'s "Interaction" series has demonstrated founder Jean Touitou's uncanny ability to attract the best and brightest time and time again (remember the 2014 Kanye collection?). But these joint efforts are more than mere collaborations. They're a celebration of the stars that popular A.P.C.'s creative universe, bringing in peers to foster a sense of overarching community. Enter the eleventh Interaction, a concise celebration of Touitou's shared history with Michael Kopelman's legendary Gimme Five label.
Founded back in 1987, A.P.C. is only two years older than Gimme Five, though both had entirely different aims from the get-go. Touitou's brand drew devotees for its crisp layering pieces and crispier raw denim jeans, focusing on timeless staples that predated 1990s flirtation with high-end denim and minimalism. Kopelman's Gimme Five was similarly dedicated to authentic apparel, specializing in the import of then-emerging brands like BAPE and Stüssy (simultaneously schooling a young Kim Jones). Gimme Five also made its own tees, some of which were stocked in A.P.C's conceptual Magasin Général outpost in the '90s.
Kopelman has always been close to Touitou and his label, partnering for drops in 2018 and 2019, but this is the first proper Gimme Five x A.P.C. offering. Past A.P.C. Interactions with sacai, JJJJound, and Kid Cudi have realized dozens of limited items, but this release is comparatively pared-back, a suitably quiet celebration of Gimme Five and A.P.C's interwoven heritage.
Importantly, the duo repurpose an archival Gimme Five design imagined by artist Stephan Rayon, who also contributed original imagery for the new drop. Gimme Five's motorcycle imagery graces the front of a T-shirt and grey sweater in homage to the OG design, while the new details include "GIMME 5 x A.P.C." verbiage and illustrations of either a dune buggy or convertible, accompanied by appropriately authoritative "for people who go their own way" text.
"We are an independent company and this [phrase] gives us the freedom to make our own choices and decisions," Kopelman told Highsnobiety. "Usually, I insist on new [graphics] as we are a forward-looking company. However, given the history APC and G5 have had working together and as friends since the '90s it felt right to dip into the archive and balance the old with the new."
All of the Interaction #11 items launch on A.P.C.'s website and stores June 10.