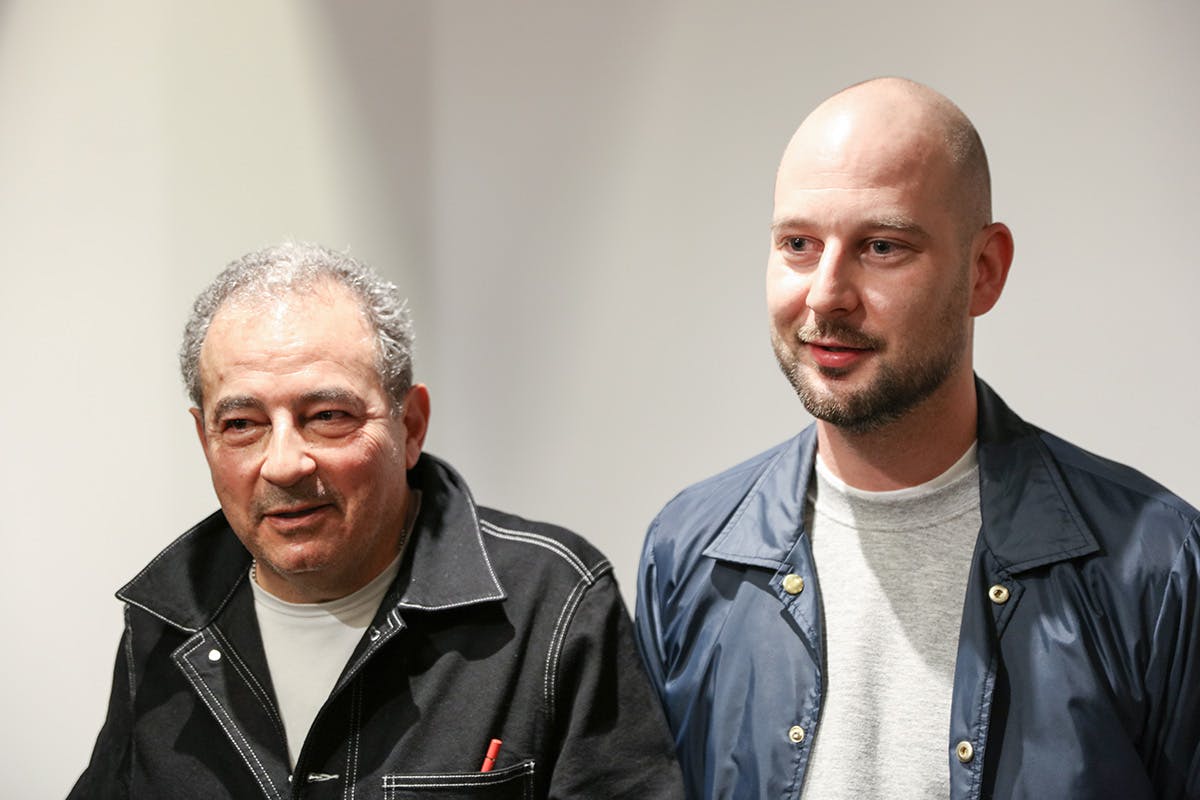 A.P.C. and JJJJound celebrated the launch of the newest collection from the former's Interaction series last night at A.P.C.'s flagship store in New York City with an evening of music, refreshments, and good company.
The French ready-to-wear label's fourth interaction tapped JJJJound, a renowned Montreal-based creative studio with an established presence in the digital, design, and fashion worlds. A lineup was recently released after months of teasers, revealing T-shirts, crewnecks, a hoodie, sweatpants, denim jeans, tote bags, a backpack, candle, keychain, notebook, and pens, all designed with understated branding. The two brands embrace sustainability and minimally elegant goods, both of which were reflected in the collection that was available for purchase at the event.
A.P.C.'s creative director Jean Touitou and JJJJound's tastemaker Justin Saunders were in conversation at the launch as the two founders talked everything from their work approaches, core values, and futures, to food.
Touitou and Saunders banding together against superficiality...
Jean Touitou: "There's a popular saying: 'God's in the details.' My version of that is 'the concept of God' — I consider God to be a concept — 'is in no details….' I'm trying to work more with an eraser than with a pen."
An interaction, rather than a collaboration, is based on friendship and like-mindedness...
JT: "I wasn't too keen to use the name 'collaboration' because there has been way too many phony collaborations. [Collaborators] eventually do not meet but there comes to be a collaboration between that brand and that brand. I felt the need to unite with people [who share] some friendship and common political and aesthetical views."
After you think you've perfected a recipe, have someone else taste it...
JT: "There's a lot of things you can't do anymore the bigger you go, like being too hardcore A.P.C. And [Justin] made us do hardcore A.P.C. like we used to do in '87. It took us back there when we were totally obsessive over the length of the rib, and the quality and the cuts. It look like nothing, but it's everything."
Justin Saunders: "Luckily, I'm vegan so they had me over at the house and they made couscous. And it was delicious."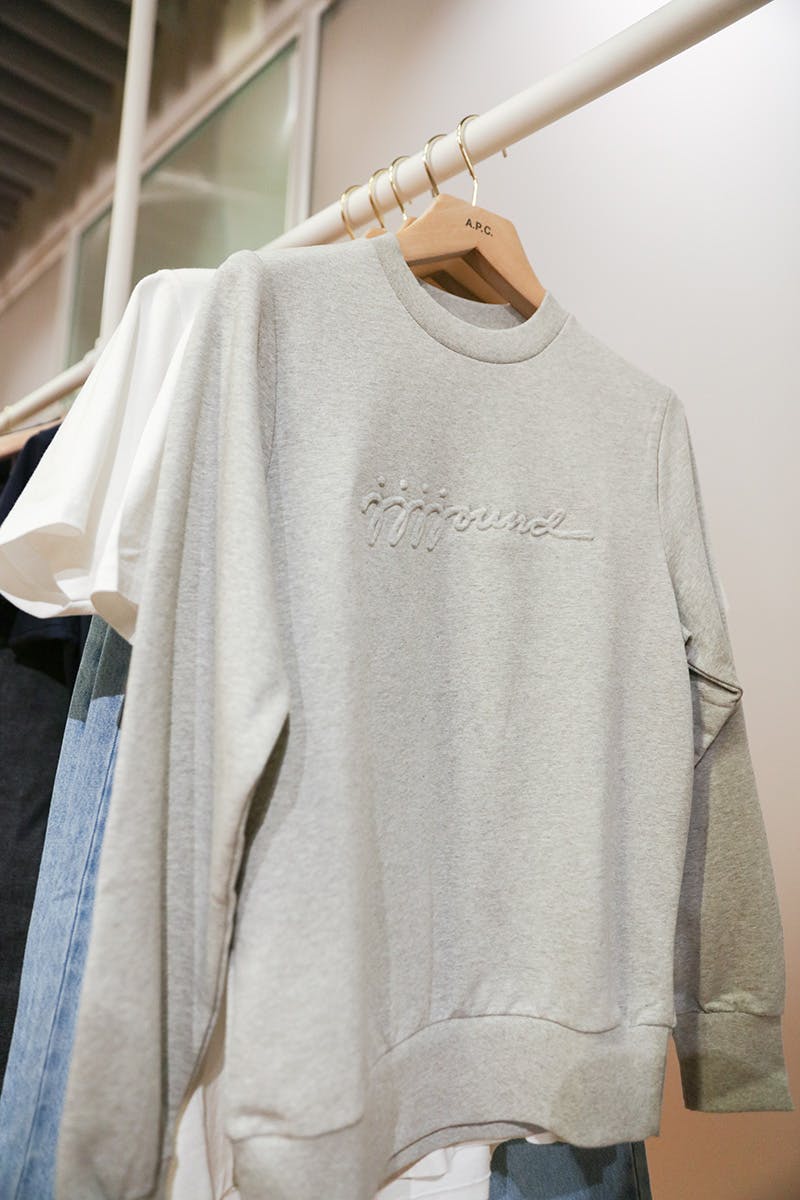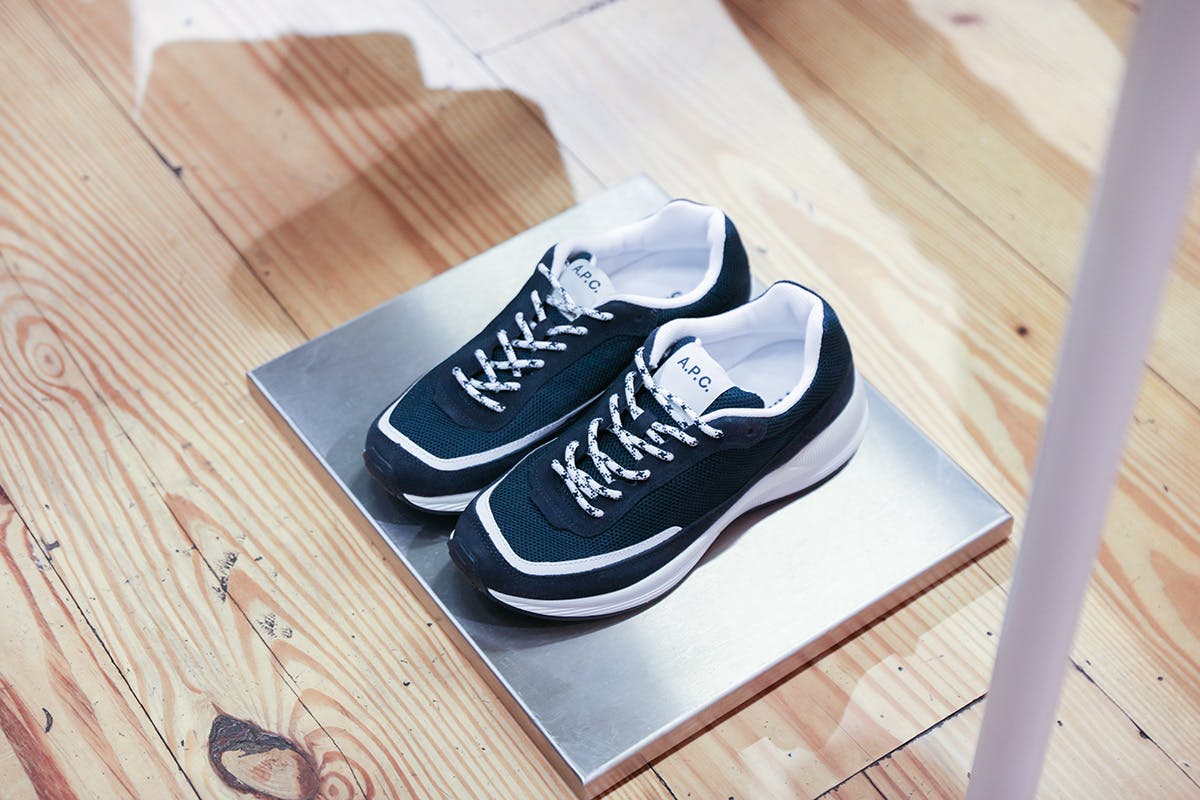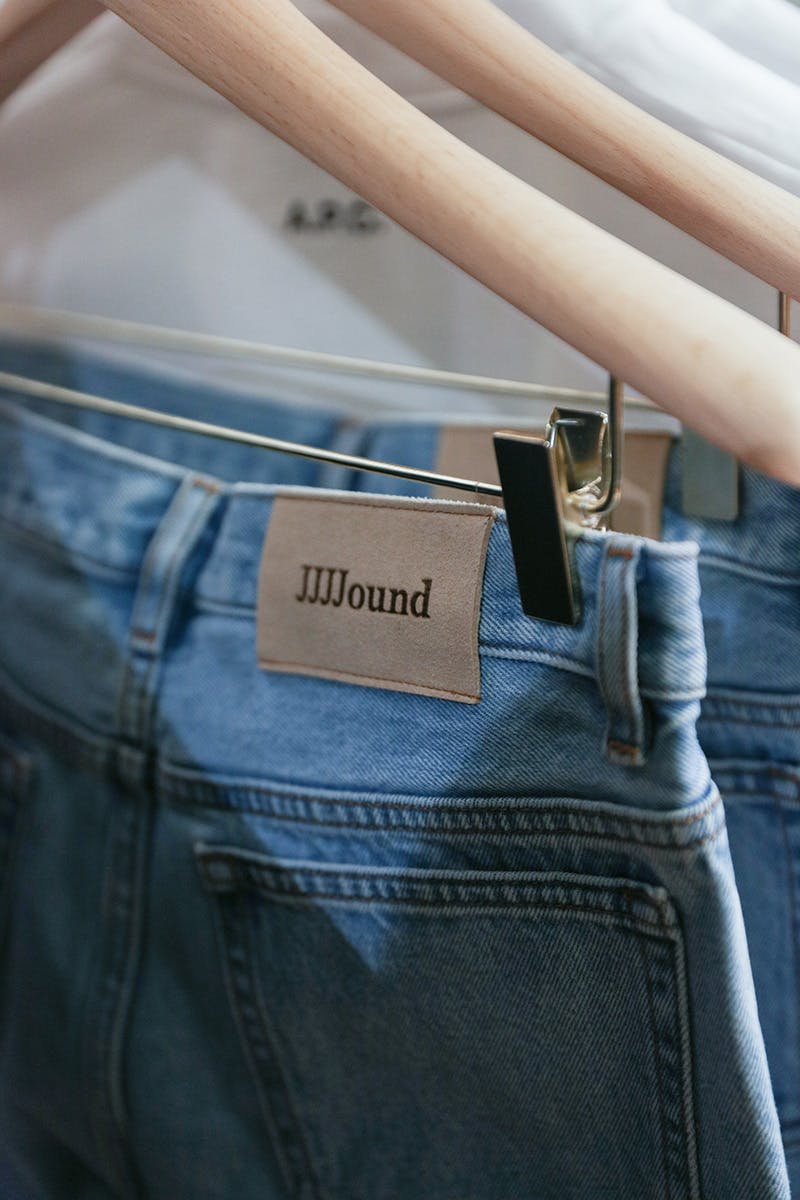 Perfection does (not) exist...
JT: "You have to accept unperfected things otherwise you'll never go to sleep. One thing is perfect though — the quality of the denim we use. That fabric has some magic in it that nobody can imagine. In my professional life, I think that's the only perfect thing I did."
The future is…
JS: "Tomorrow… I think we've been blessed. Every month, basically, the team gets bigger and there's more people adding to the conversation. We operate as an agency first and when we make products it really is that one time when we don't make any compromises, and we selfishly produce products that we want and need. And so, if we can keep doing that, that's awesome. I think the future is just… more life."
JT: "…to remain united. You can't imagine how it is out there, the competition."
Saunders and Touitou define being a designer in the digital age...
JS: "At the basis of it, [JJJJound] started as a blog and a sort of research document. As a creative, you hope to get a job, and you get contracts and clients, and eventually you're working. Eventually there's a bunch of you guys in an office and you're like, 'I think we should make something for ourselves.' So there's no real purpose as far as building a company, as much as it's just keeping our juices flowing and testing ourselves."
JT: "It's nice to be a designer, but if you don't know reality or business, you're not going anywhere. I think a designer should have each foot in the two worlds: the world of reality and the world of imagination."