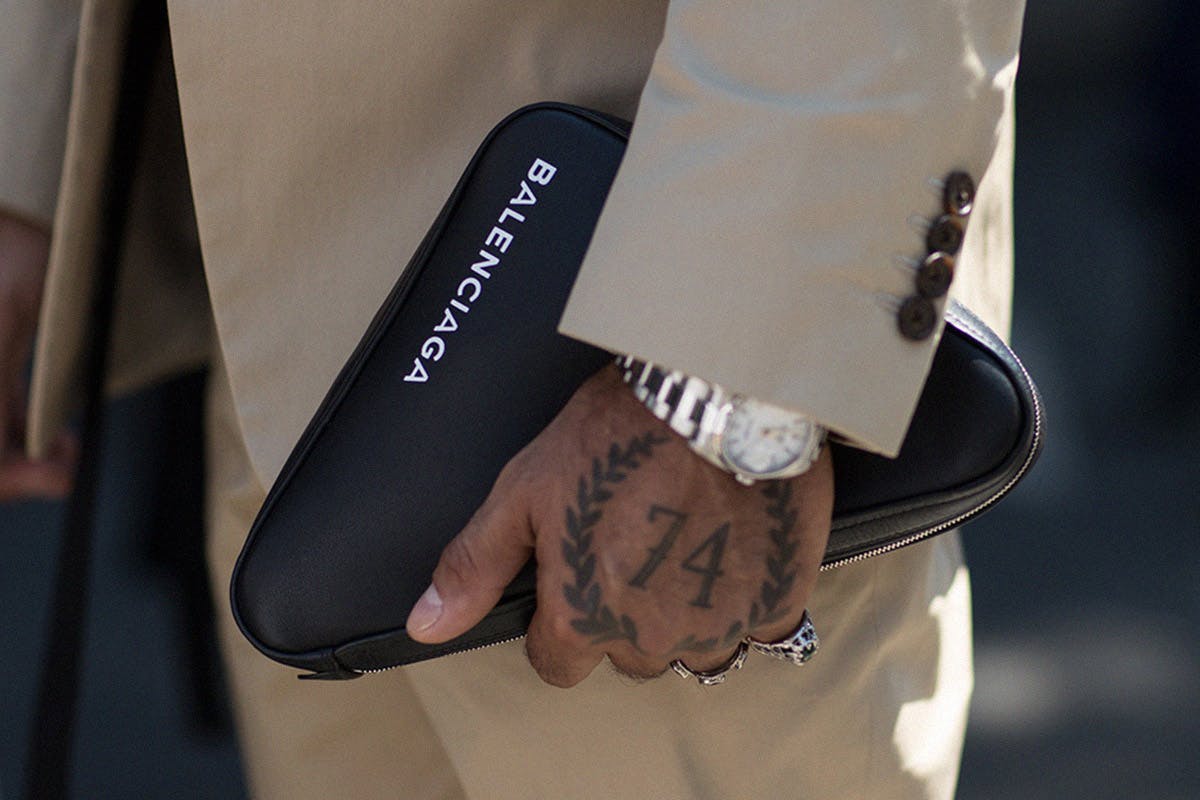 Last month, Groupe Artemis — the controlling shareholder for the Kering group — made what was described as a "strategic investment" in the online reselling platform GOAT.
The size of Artemis' newly-acquired stake in the self-described "leading and most trusted sneaker marketplace in the world" remains undisclosed, but it's safe to assume the investment is a large one. The company was valued at $1.75 billion in September 2020 after securing a fresh round of funding, so it's impossible to imagine the Parisian supergroup grabbed a share of the action for pocket change. This isn't the first major fashion investment in GOAT — the company snagged $100 million from high-street sneaker giant Foot Locker back in February 2019 — but it stands out, given Artemis' rich background in luxury goods and high fashion.
Part of the unique appeal of the resale market is its democracy. When it comes to resale, the word "marketplace" — unlike so many other ways in which that term is often deployed to give the impression or create the illusion of flexibility — actually applies. Sellers set their prices loosely based on what they paid originally, but there are adjustments for scarcity, condition, and for the whims, wants, and needs of each individual. Buyers enjoy relative freedom, too, and are free to haggle, to choose who they buy from, or walk away from the deal at any point. To offer a caveat, this lax approach to regulation isn't always good — we've all seen the Depop Drama Instagram account.
And yet, while investments from retail behemoths like Foot Locker raised the alarm bells, it's the involvement of the brands themselves — even at a degree of separation — which has them going off at full volume.
We've seen reselling transform (I'm hesitant to say evolve, given the implications) from a more casual arena wherein people mostly did things like low-price wardrobe clearouts or simply sold their unwanted clothes and accessories to make a little extra cash. Now, it's become a full-time business for some; the quick-fire buying and selling of goods looking more and more like the high-pressure environment of the stock exchange than a low-key way to buy and sell used clothes.
"After reselling grew into a fully-fledged business, the market became so saturated that, if you're a 'hobby seller' like me, it's often not even worth competing with those that do it for a living," explains a fashion writer, style influencer, and habitual high-end reseller speaking to us anonymously. "I think if yet another layer is added, where brands come in and utilize these platforms, it kind of defeats the purpose of them in the first place."
But while it's likely to have a tangible impact on regular people who frequent resale sites, there's more at play here than the squeezing and sidelining of resellers. We should consider that brand investment in reseller platforms is a symptom, rather than a cause.
Enrique Menendez, Editor-in-Chief of The Popular Times and Jing Daily, points to broader trends influencing the kinds of moves that Artemis have made on GOAT: "We're witnessing a clear trend of traditional luxury holding companies and investors looking to streetwear, new luxury, and resell for financial opportunities," he says. "These investors and conglomerates have no other choice if they wish to remain relevant. There's an underlying conflict in big money tied to a retailer or brand that is born from authenticity and street culture. But we're beginning to move past this point and it's seemed to have worked just fine for Supreme."
With Supreme, it's hard not to consider the impact these investments might have on broader public perception, given they've built their reputation on an irreverent, DIY ethos. Menendez, though, is clear that those companies taking investment aren't at fault for doing so: "It's a win for GOAT. They deserve to get their money."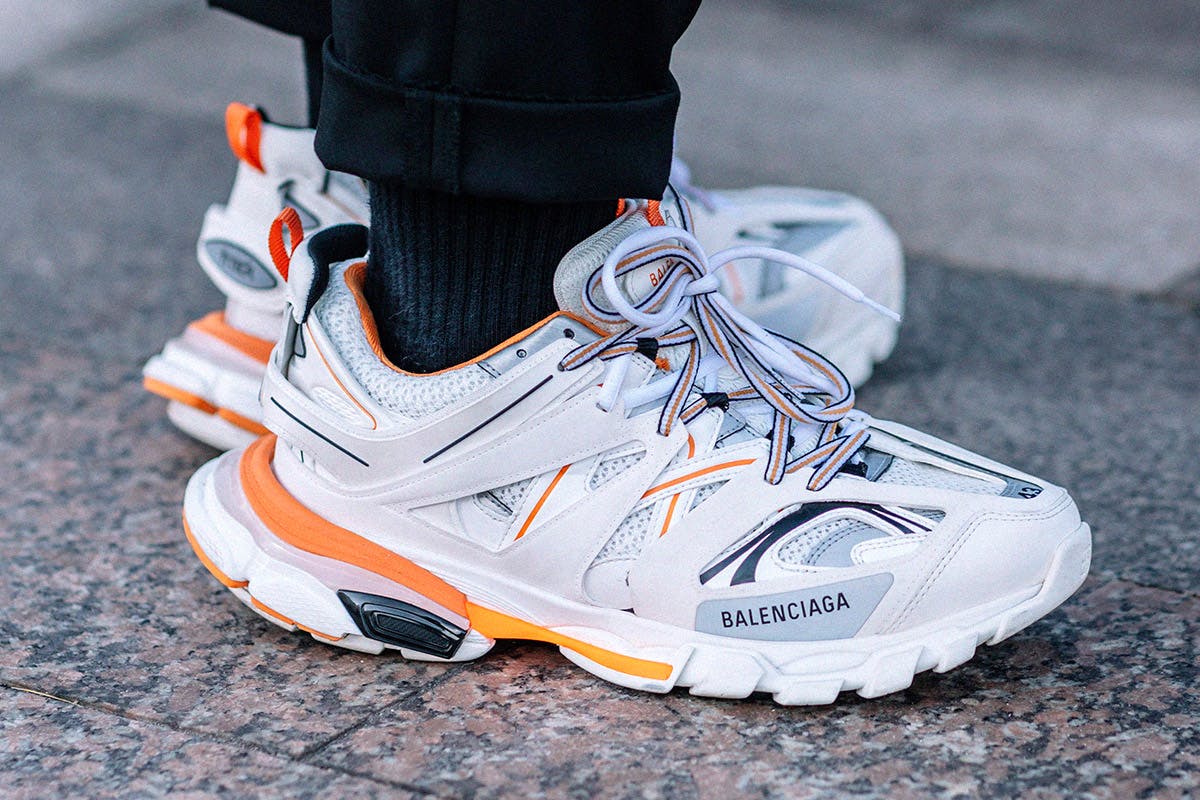 Clout economics aside, there are other potential issues with such developments. Ones with more tangible effects: broader, more systemic issues of the kind that don't only apply to the fashion industry (although they are certainly rampant), but which are pervasive through almost all aspects of business and culture.
"What we really need to question is who the investors at the top are," says Menendez. "We should be spending time researching and considering exactly who else is cashing out on these investments. The case with most major luxury conglomerates, including Kering and Artemis, is that their top shareholders are predominantly white men. There's a huge disconnect here when brands find their relevance speaking to streetwear, Black culture, and other diverse cultures, but the people making bank have nothing to do with these communities."
Northman also points to another important point: one of the many attractive aspects of resale is sustainability. If the principle of supply and demand drives manufacturing in the fashion industry, then a growing resale market has the potential to slow that process down considerably. The possible interference of brands — companies that have vested interests in the continued production and sale of their goods — seems likely to come under fire, too.
"Part of the sustainable aspect also gets removed," she says. "With buying and selling marketplaces, customers are more inclined to buy something second-hand. If you know you're now buying something new, straight from the brand, that aspect is completely taken away."
It's a serious concern with real-world implications, and one shared by freelance fashion and culture writer Nav Gill.
"These big conglomerates swooping in on resale startups and small companies takes away the 'good' feeling that you can sometimes get from shopping resale," says Gill. "The idea that your purchase is, in a way, more sustainable or meaningful than buying directly from a brand or a store."
Gill's final point that really stands out — one more tangible, lasting, and which again calls into question the possible intentions of Big Fashion involving itself in the resale market: the question of how it might impact the contentious issues of their unsold goods.
"So many luxury brands have come under fire for things like burning unsold goods so as to not affect market value and the luxury perception of the brand derived from scarcity." Depsite public outcry, this infamous act remains much current practice for several high-profile names and came up once again as recently as last week.
Gill, like many others, can't help but wonder if, by cleverly using their investments in resale platforms, these high-end brands are hoping to harness some control over unsold inventory. The question remains open for now, but one thing is for sure: Whatever the intentions of these investors — whether their designs on the resale market are purely financial or they have other, potentially more nefarious reasons to stake their claim — we cannot afford to stop asking questions.