Brand: GOLF le FLEUR* x Globe-Trotter
Release Date: December 14
Price: $149 (luggage tag), $203 (sticker box), $237 (passport sleeve), $1,344 - $2,019 for the cases
Buy: Globe-Trotter's website, GOLF le FLEUR*'s traveling store
Editor's Notes: Busy times for Tyler, the Creator, who's launching back-to-back projects under his GOLF le FLEUR* imprint: a line of nail polish, high-end Globe-Trotter luggage, and a selection of accessories through the GOLF le FLEUR* website.
It's all following an invite-only event Tyler held in Malibu at GOLF le FLEUR*'s traveling pop-up store. Expect the outpost to travel the country in the forthcoming months, though Tyler's the only person who knows exactly where it's going.
But about those Globe-Trotter cases: they're not mere collectibles, they're heavy-duty cases meant to withstand a lifetime of travel, indicative of Tyler's aim to elevate GOLF le FLEUR* above the more casual Golf Wang (more on this in a sec), first seen in the video for "WUSYANAME" back in January.
Founded 1897, Globe-Trotter is still privately owned and operates out of London, though it's since spread international. Past collaborators include Gucci, Hermès, and Tiffany & Co.
It's one of Tyler's most visible pushes into the luxury sphere: though he's not exactly a stranger to fancy fare (remember that flashy Igor chain?), his own brands have mostly operated in the realm of affordability.
But Tyler is pushing hard to distinguish GOLF le FLEUR* from his other line.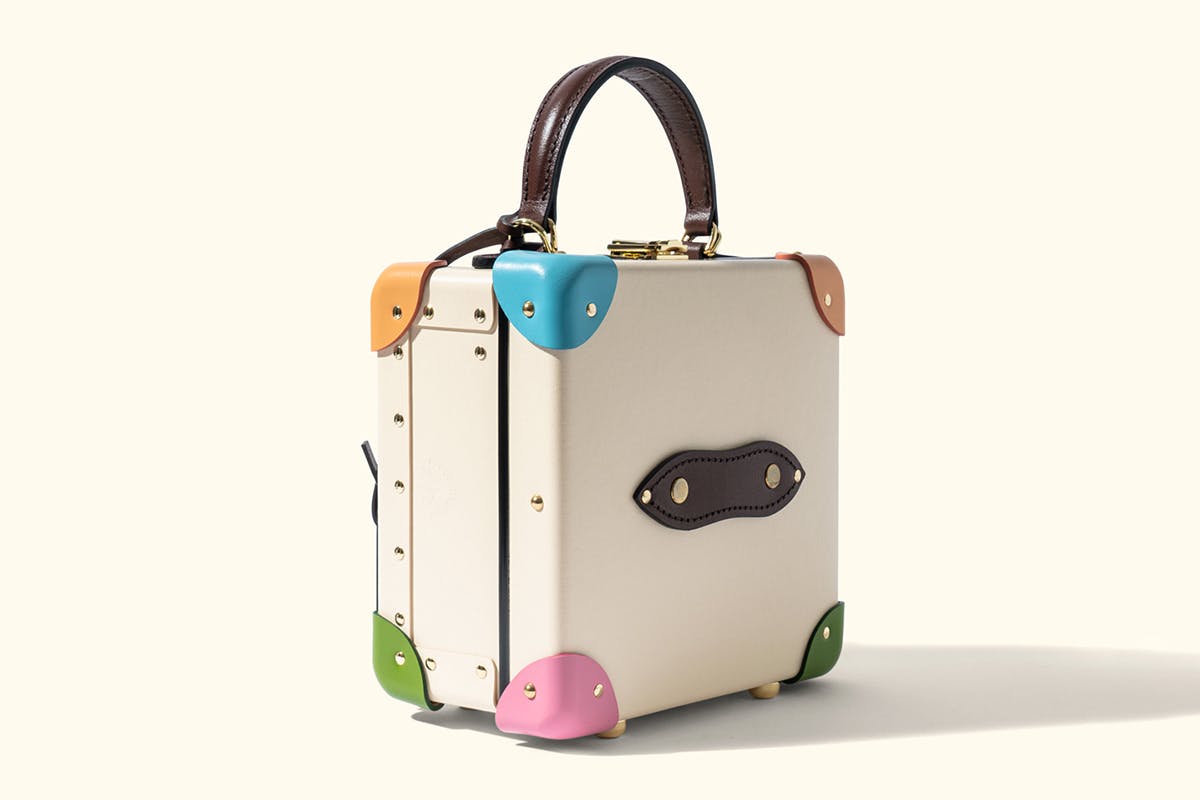 These days, Golf Wang mostly focuses on comparatively affordable garments, whereas when GOLF le FLEUR* did make clothing, it was either "by Golf Wang" or in collaboration with Lacoste, which says to me that GOLF le FLEUR* is gonna focus on lifestyle stuff over apparel outside of joint efforts.
Thus, these resplendent Globe-Trotter cases, realized in pastel hues and accented with fine pebbled leather. There's a big suitcase for traveling, smaller strapped bag for daily use, passport sleeve, luggage tag, and even stickers, all rendered in plush leather.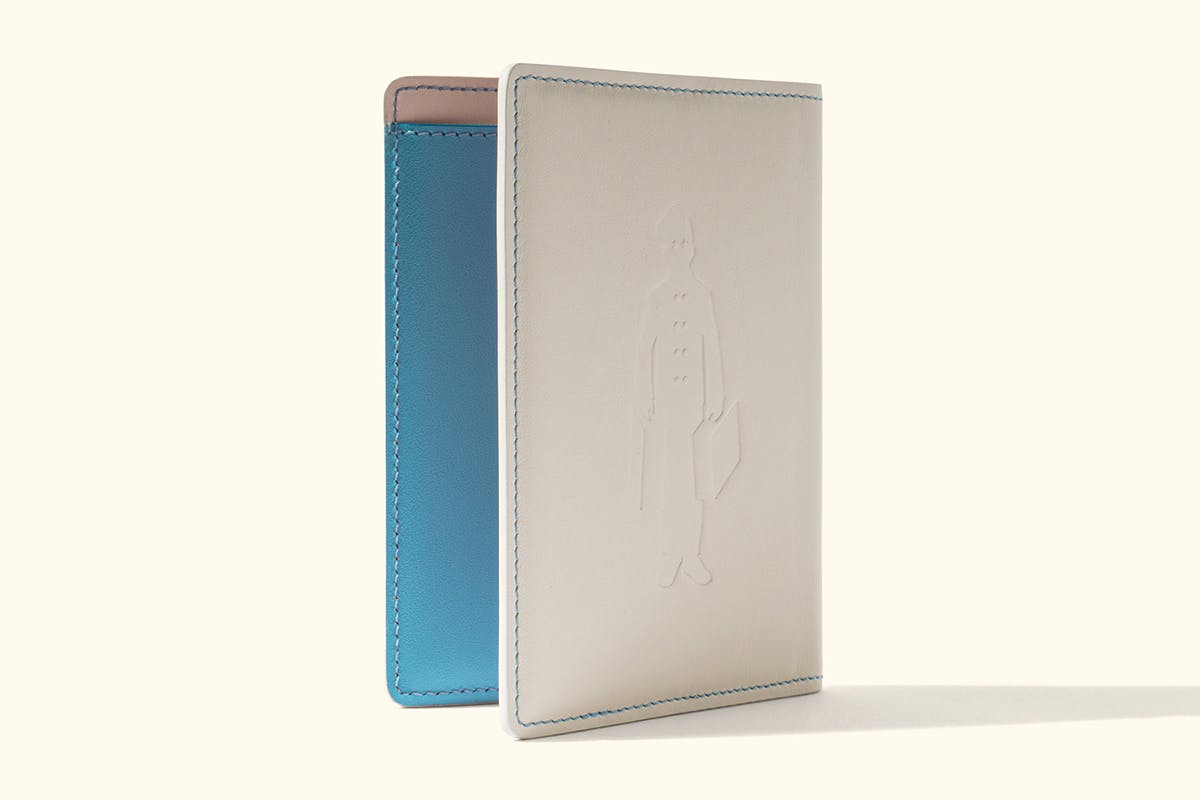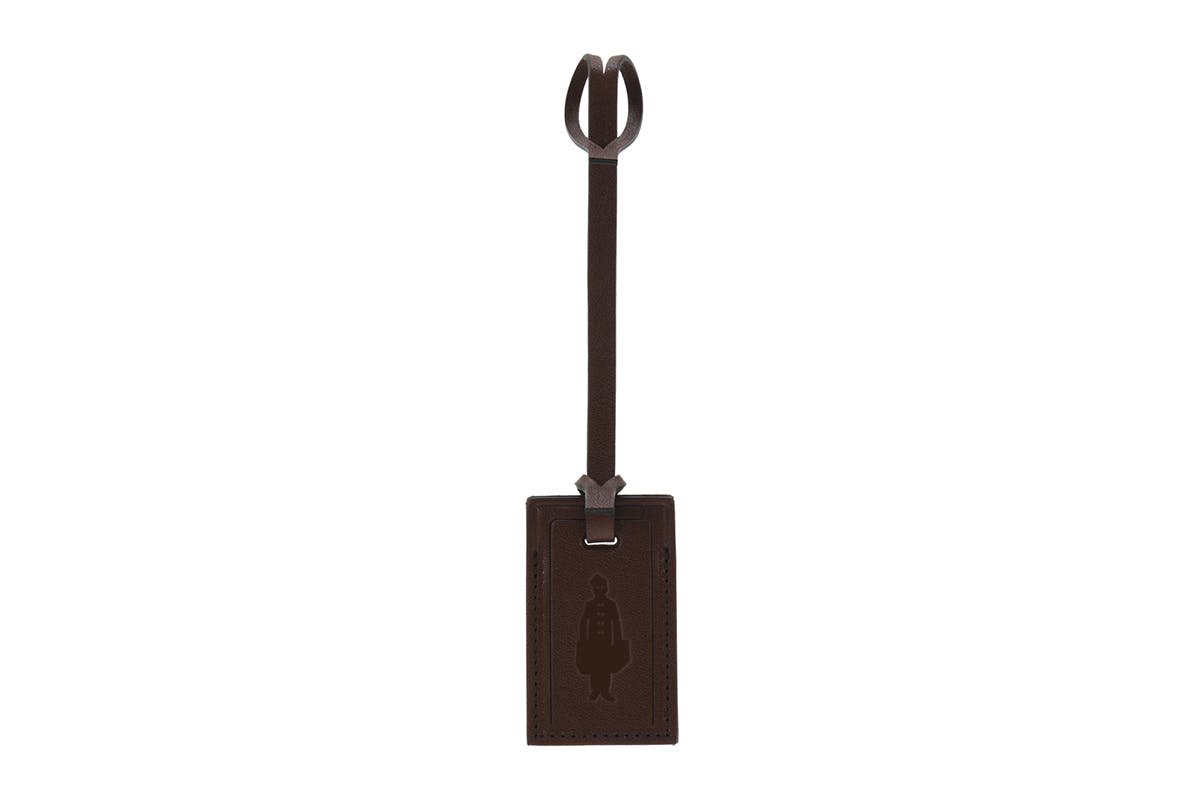 These fit both Tyler's dapper style and his aim to situate GOLF le FLEUR* between proper luxury and street inclinations.
Inside the GOLF le FLEUR* catalog, for instance, you'll find wares both affordable and aspirational, a mature selection for Tyler's maturing clientele.