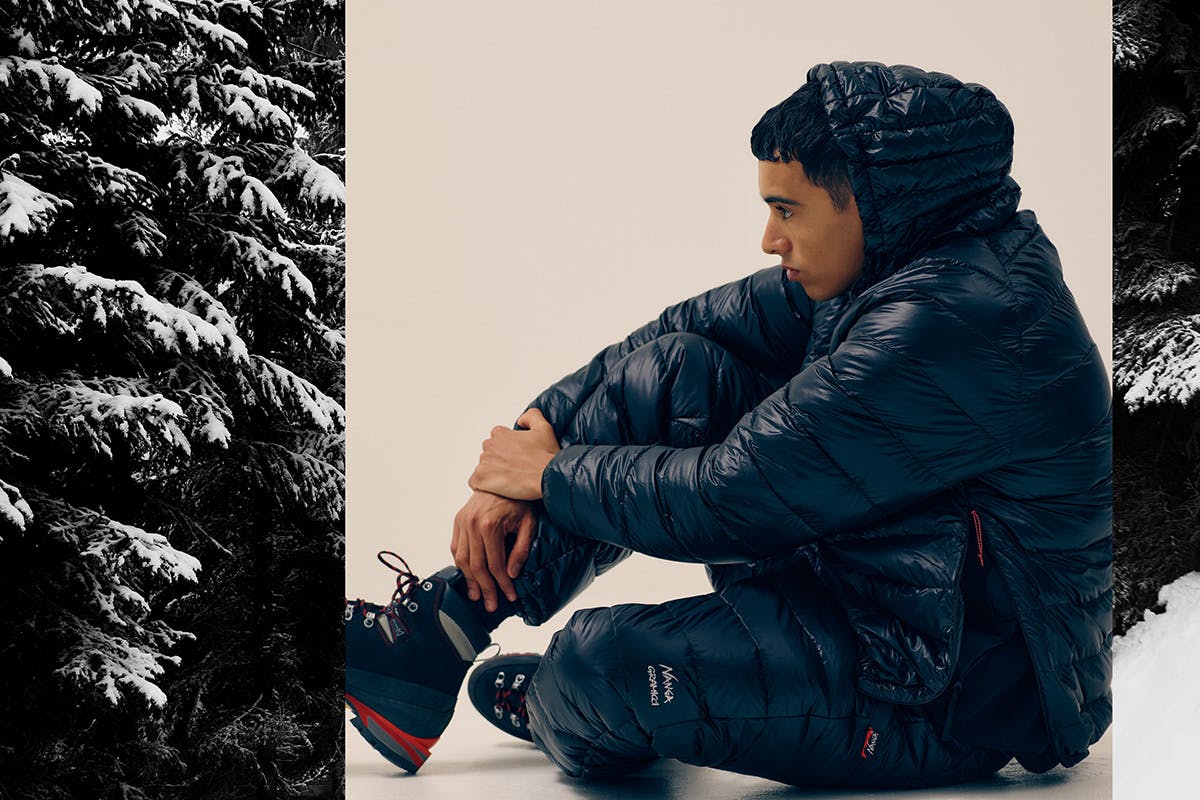 Get googling synonyms of November – you're going to find a whole lot of cold and the new Gramicci x Nanga collection.
The final months of the year are hard work. Not least because of the holiday season, the search for gifting, navigating the madness of sales, but because of the sudden shock of tumbling temperatures. It's cold and getting colder.
Fortunately, 'tis the season to layer, and layer we will.
Following a successful debut collaborative collection, outdoor lifestyle enthusiasts Gramicci is back with another team-up alongside Akira Yokota's Nanga.
With a name borrowed from the ninth highest mountain in the world, the Himalayan mountain "Nanga Parbat," Nanga is just as immersed in the outdoors and challenging the conditions that thrive in Fall/Winter as Gramicci is.
This season the pair have co-produced four styles tooled to the teeth for the coldest weather conditions. Offered as two two-pieces, the first pairs a crew neck sweatshirt and pants in boa fleece. Two colorways are on offer in the style – black and olive.
The second two-piece style arrives in three colorways – yellow, black, and olive – consisting of a down pullover jacket and matching down pants. Both pieces have been developed using recycled down, adjustable details, and a water-repellent premium recycled nylon shell.
Nanga x Gramicci for Fall/Winter 2021 is available online now.