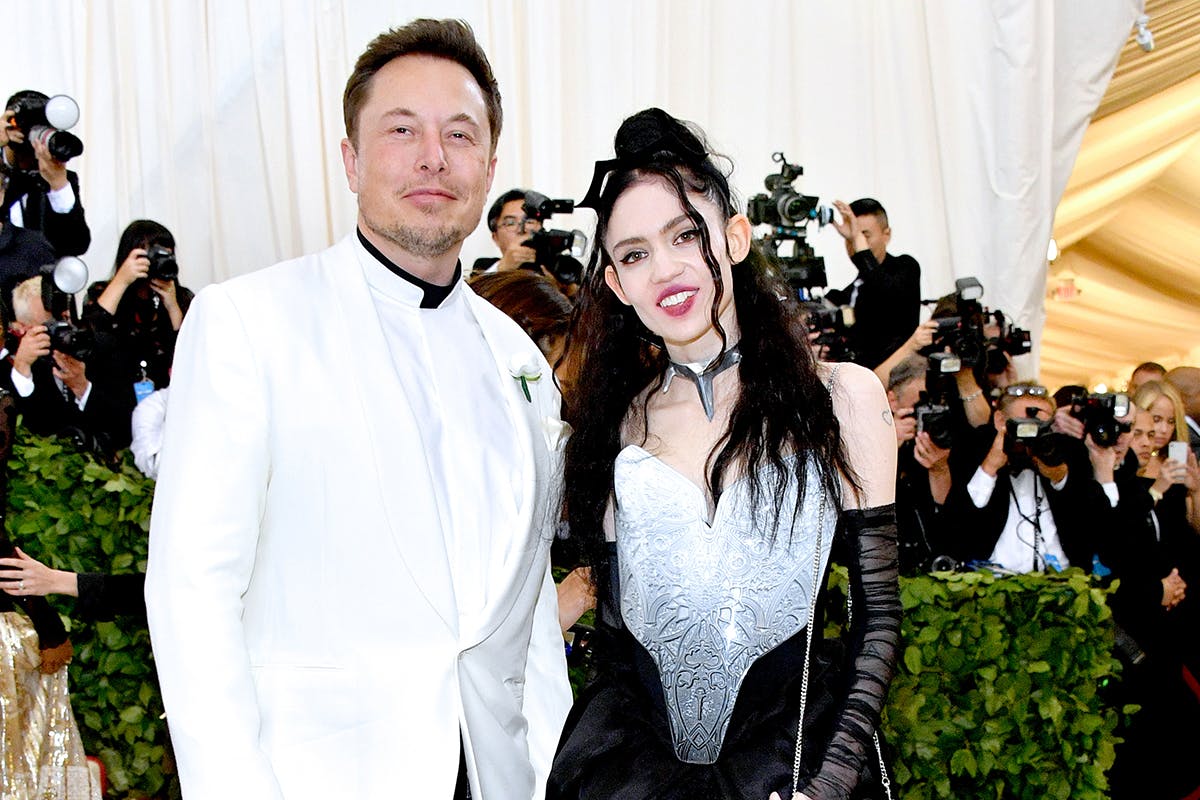 Grimes has cleared up any uncertainty that she and Elon Musk are expecting a baby by posting another image– this time of her cradling an unquestionably pregnant belly.
On Tuesday, Grimes took to Instagram to reveal that she and Elon Musk are expecting their first child with a NSFW image that has since been removed by Instagram.
Take a look at the old post side-by-side with the new one — complete with a slightly creepy stomach illustration — below.
"I thought about censoring them for a hot minute haha (this may get taken down anyway) but the photo is so much less feral without the nipples," Grimes said in the original post.
"Plus being knocked up is a very feral & war-like state of being. Might as well be what it is," she continued. "Plus most of my friends told me not to post them so then I was afflicted w reverse psychology. Interrogated my shame on it and decide it was sum weird internalized self hatred to feel uncomfortable abt my body."
Given the cryptic nature of the first post, some fans believed it was an obscure reference to her forthcoming album Miss_Anthrop0cene, which is due out February 21.
The latest photograph, which like the first was shot by famed photographer Eli Russell Linnetz, sees her pregnant and scratched bump emerging from an elongated, black and white jacket, embroidered with a floral design.
Musicians, including Janelle Monáe and Princess Nokia, have been sharing their congratulations to the "beautiful alien family."
Neither Grimes nor Musk have made a public statement about the pregnancy. Yesterday, however, Musk responded to tweet of him dancing to Grimes' "Oblivion" track with a baby emoji.
Grimes and Musk have been dating on and off since going public in 2018 when they walked the red carpet at the Met Gala.