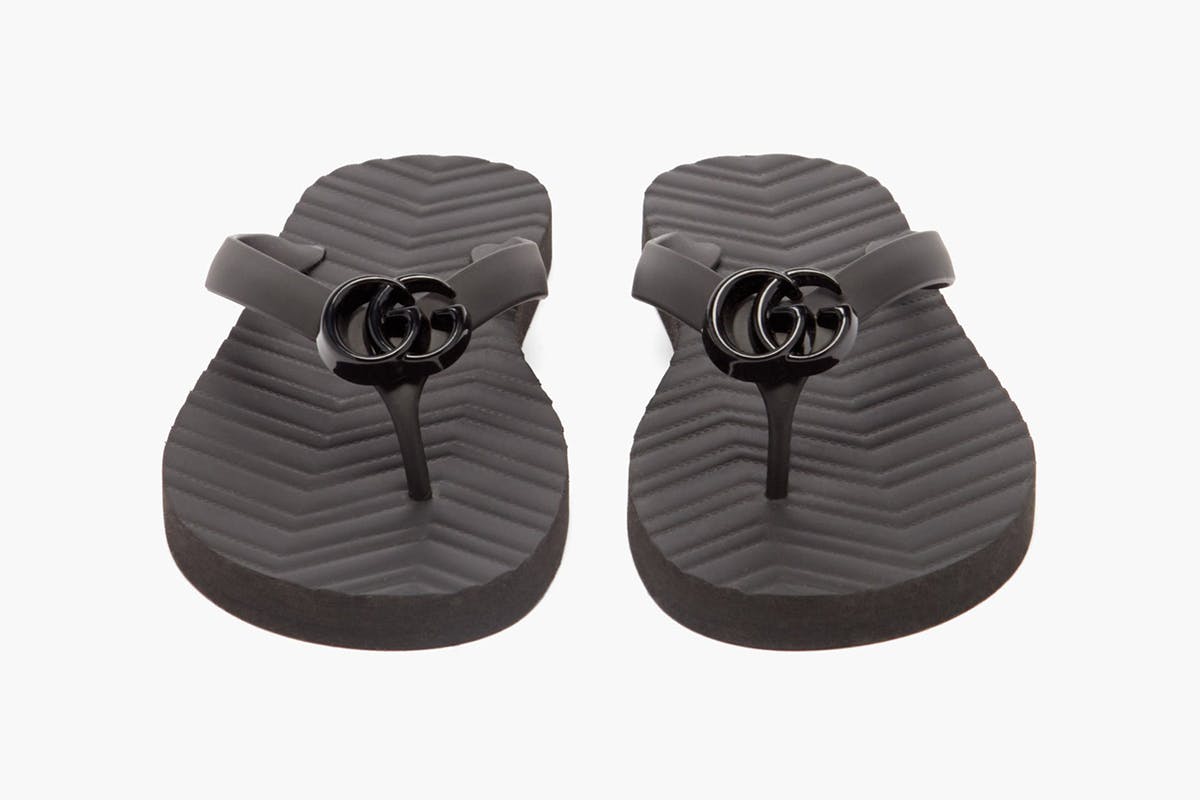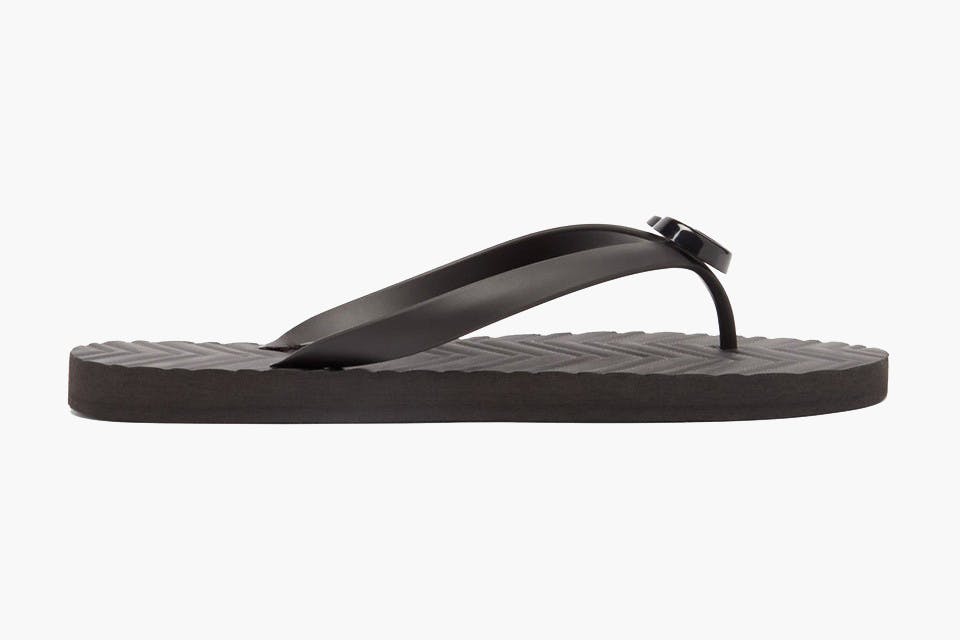 As immortalized in that one song by the "Cash Me Outside" girl, Gucci flip-flops really are the stuff of legend, a signifier of one's material success akin to the Hermès belt or a Louis Vuitton bag. Of course, she was speaking of Gucci slide sandals, as opposed to actual flip-flops — the red-banded slide sandals are recognizable from a mile off, and Gucci doesn't even make proper flip-flops besides some fancy thong sandals. At least, it didn't make proper flip-flops, until now.
Yes, there are flip-flops of questionable origin on various secondhand sites, but now the real deal is available on Gucci's site and at global retailers. Offered in black, white, or blue/red, the Chevron Thong Sandal is about as basic a Gucci flip-flop as one could ever hope for, an all-rubber shoe finished with interlocking "GG" branding on the toe grip and a ridged footbed for additional traction.
One could get all up in arms about the $299 price tag — yes, it's highway robbery to ask that much for rubber sandals — but luxury brands are gonna luxury. No, the point is merely that it's always amusing to see a high-end take on such a basic staple. Brands like Rick Owens and Guidi at least updated the humble, slim-soled shoe with leather and suede, a technique made more approachable by NOAH-approved brand Island Slipper. Gucci simply opted for some molded rubber — a trendy textile for today's luxury labels — and placed its logo on the thong, the sole indicator (no pun intended) that the wearer is indeed lounging in Gucci flip-flops.
Those seeking to truly upgrade their house shoes can browse two styles of the eponymous flip-flop on MATCHESFASHION.com. Other models are available on Gucci's site and in its stores, of course.