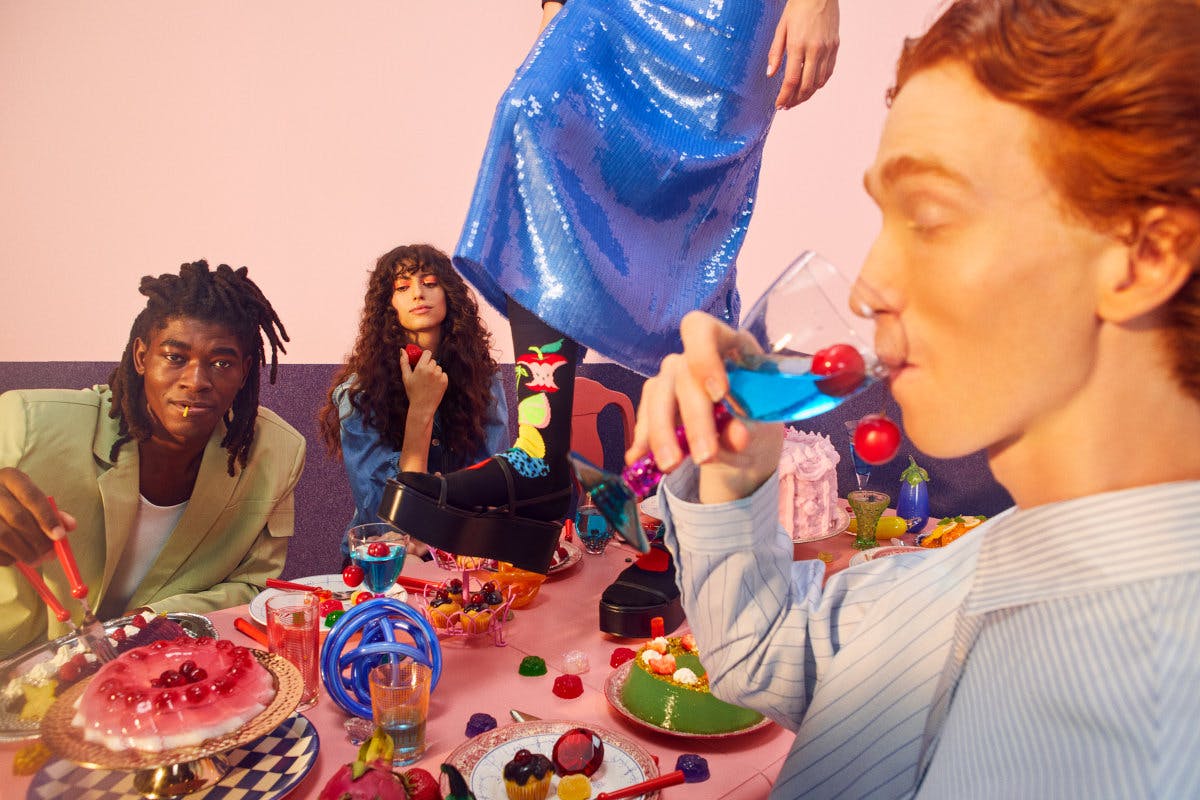 In light of challenging times, Happy Socks, creators of some of the world's favorite socks, want to bring a little fun back into the picture. Their newest collection—arriving just in time for cooler temperatures—is an unabashed celebration of joy.
The team behind Happy Socks have come to the conclusion that a lot of experiences in life are best when done together. Hence, the foundation of the upcoming collection: Better Together, which celebrates all sorts of perfect pairs.
To talk through the newest collection and some of the themes swirling around Happy Socks HQ, we spoke to Paula Maso, the brand's creative director. Maso has been with the brand for a little over five years and has worked as both a designer and Associate Creative Director before settling into her current position. We chatted about drawing inspiration from recent events and how she plans to take Happy Socks' legacy into the future.
What was the inspiration and what were you hoping to achieve with this drop?
Paula Maso: Working with this theme throughout this super challenging time turned out to be really fun. At Happy Socks we usually work with more straight up themes, like circus or space. In this case, it was a bit challenging because it was more abstract, like how do you interpret Better Together? So we said, it can be two bananas having a glass of wine in a park or sardines in a tin. They can be very literal, but it can also be quite free.
When it came time to do the campaign, we knew that we wanted to bring a warm, fuzzy feeling to people's sock drawers and create these Wes Anderson-inspired, happy, sweet images. We thought that what people needed after all of this time was a warm hug.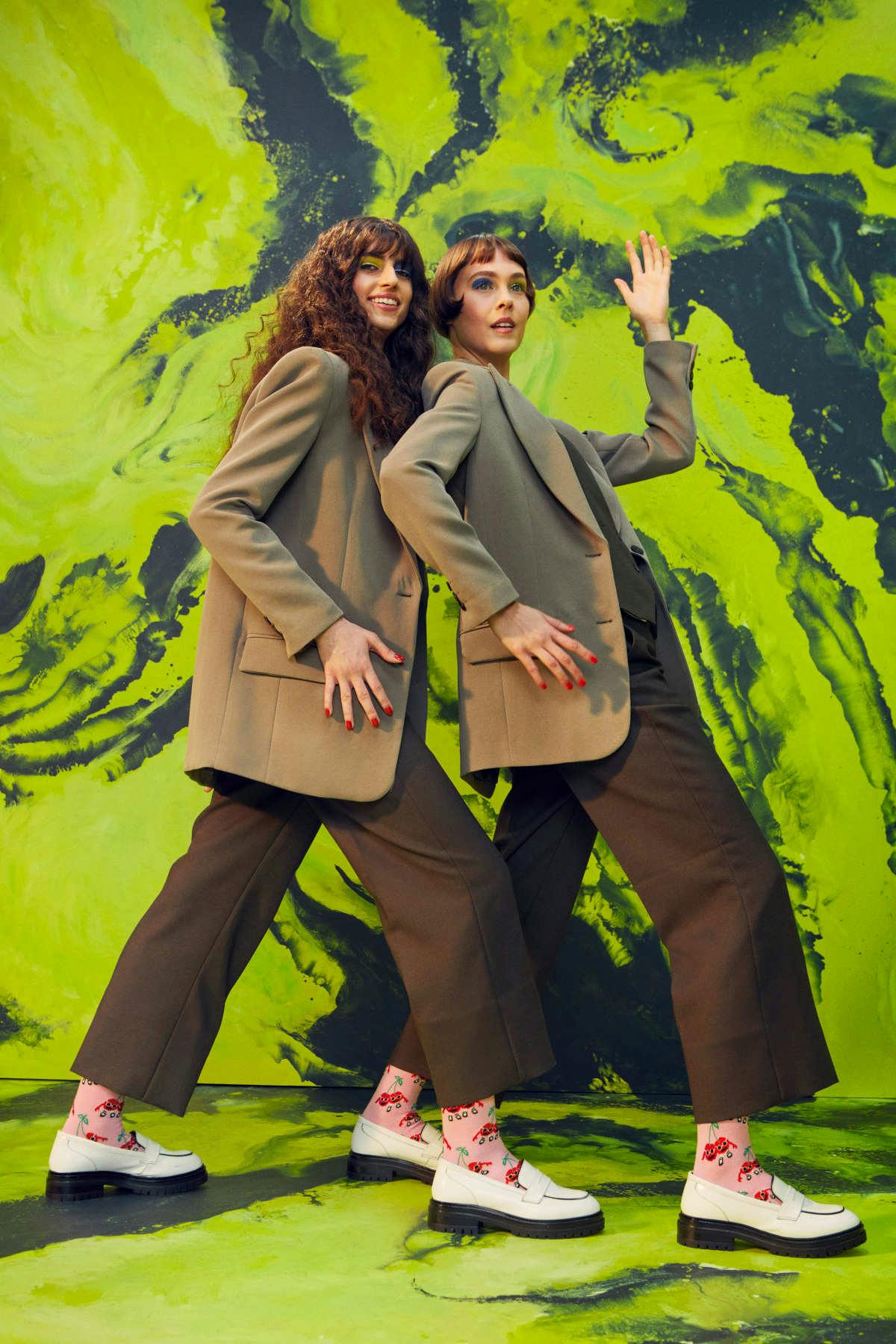 That works so well, because when you think of socks, what is better with something else than one sock with another?
PM: You get it.
I noticed that there's some sustainability built into the collection.
PM: We're committed to a comprehensive sustainability journey and although it is still early stages we've definitely made some important first steps. For example, our Swim-short collection is made from recycled polyester and all of the collaborations that we're doing, as well as the entire kid's range, is now entirely made with organic cotton. We've also officially joined the BCI, Better Cotton Initiative. We've removed plastic hooks from our hangers for kids, and we're implementing that from the next collection across the board. So we're not going to have any plastic in our packaging. Then we also upcycle our left over materials for tote bags as well as our Face covers.
What do you hope people's idea of Happy Socks as a brand changes with the launch of this collection?
PM:  The execution is rather different from what we've been doing in the past. It's a bit more of a rock-and-roll type of thing. There's one sock, which is my favorite: It's a doodle sock, basically we took a lot of the doodles that we had on pen and paper around the office and put it on the sock, which looks really ugly, but it's also really cool. So I think that execution of it, like the expression, is quite different from what we've been doing before.
The Fall/Winter 2021 collection is available online, in Happy Socks Stores, and at selected retailers.