This week, we have launched HIGHStyle, a magazine by Highsnobiety, featuring model Irina Shayk on the cover as part of a 28-page shoot by Heji Shin. In light of our lush new drop, we're revisiting this 2020 feature with Shin, wherein the artist opens up on her career-long explorations with celebrity, anatomy, and the human condition.
On a Sunday afternoon, I opened the door of my gallery to welcome Heji Shin. The New York-based photographer, who commutes between NYC and Berlin, is in town for a few days, and I am happy to catch her for a brief interview. She is wearing vintage jeans, a brown leather jacket, and carries a thin blue plastic bag, the kind you get from a Späti — the German version of a bodega. She arrives by foot after having walked her way through Berlin's western shopping district, an area that is under high surveillance, and it makes me wonder whether the photographer herself is camera shy.
Before we speak about her interest in surveillance technology, voyeurism, and the archival nature of her photographic work, we walk through my empty gallery space and make small talk about the enormous difference in rent costs between Berlin and New York (where she moved to from the German capital with her husband, the French artist Mathieu Malouf). The last time we spoke was almost five years ago, at a photoshoot in Berlin in which she had cast her cousins as models. In another recent shoot, she photographed her mother.
"I was interested in the mother topic," she says of including family in her work. "To make art about your mother is interesting, because, for me, art is an act against your mother. She represents resilience and volatism."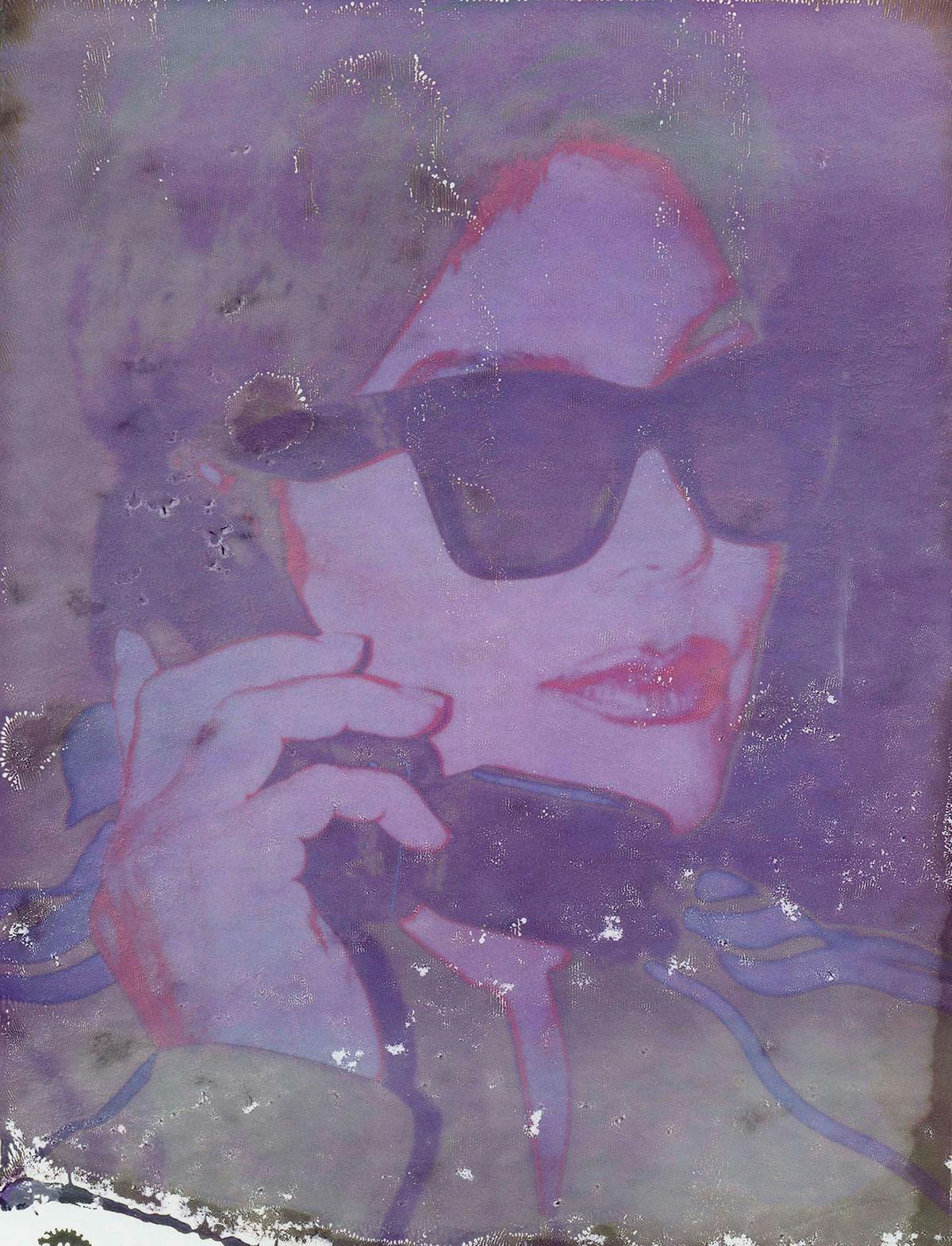 Shin's projects are a conceptualized reaction to the systems and practices around her. She explains that if many of her former students and peers from art school would do a project around their families — about their moms, their immigrant pasts — she would distance herself by ironically picking up on the "trend." "Some people, especially Asian immigrants, elevate their mothers into saint-like beings," Shin says. "My relation to art is ambiguous, so the mother was actually a perfect subject to be exploited. I never noticed that [my mother's] style is kind of… hip-hop. She looks good posing with the Russian models."
Heji Shin was born in 1976 in Seoul, Korea, and moved to Hamburg, Germany when she was three years old. While she does not want to overly-heroicize her mom, Shin also admits that, "From my mother, I learned to be really tough and self-sufficient." Her photographic skills didn't come from art school; instead, she dropped out of the Hamburg School for Applied Arts before graduating. She's generally skeptical of professors, role models, and other kinds of authority figures, but points to Andy Warhol as a source of influence. "It often goes back to him… That's a good way to start, because the artist that you like will give you an example of how it could possibly work out. Trying to copy it might not give you the best result, but it's still a way to start."
Yet Shin's approach, which borrows from many commercial and artistic tropes, is not simply sampling — it's a genuine, twisted mash-up. Before Shin began blurring the frontiers of avant-garde fashion, big money ads, celebrity shoots, and the highbrow art world, she started with portrait photography and basic editorials. Of course, in Germany at that time, this meant regional magazines and newspapers about economics and politics.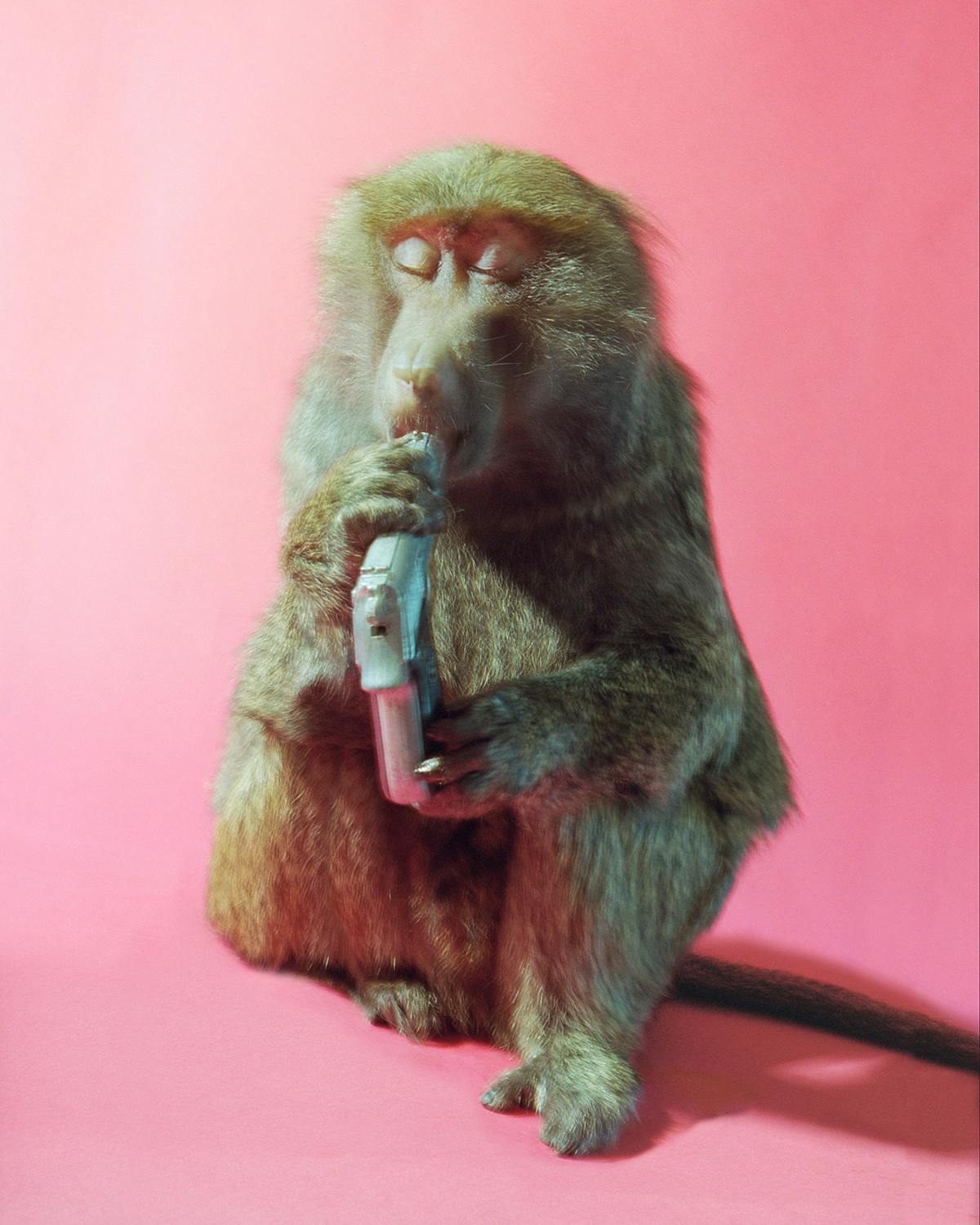 Her career only picked up when Berlin connected with other metropolitan cities such as London and New York in the early 2010s. If you want to become someone in fashion in Germany, you have to leave the country. Photographers such as Wolfgang Tillmans and Juergen Teller knew they had to move to London to create an international career, to then be imported back to Germany and celebrated as national cultural treasures.
What is so intriguing about Shin's work is that she is not a classical fashion nor an art photographer, neither typically commercial nor underground. She is anti and affirmative at the same time, depending on the project. Over the years, she has created some notable series and exhibitions with an instantly recognizable visual signature: her campaign for Eckhaus Latta with images of real couples having sex; her #lonelygirl series depicting a monkey in a pink studio setting interacting with a gun, a dildo, a wallet with cash; her "Baby" series at the Whitney Biennale 2016, featuring close-up shots of babies exiting the birth canal; or her large, imposing portraits of rapper Kanye West.
From fashion models to exotic animals, her subjects are often staged or manipulated using double exposure, X-ray photography, and other forms of analog and digital post-production. If she can't get what she wants out of the shoot, she works with the materials available and will manipulate it as much as possible to reach her goals. Her work thereby touches on questions of good and bad taste, on fetish, taboo, and infrastructures of power, all inviting us to reconsider our politics of perception. In a recent shoot with athletic men dressed as cops and paired with models posing nude, she stages asymmetrical couples in a BDSM-array of seduction and control, with the cops homoerotically engaging in a way that is rarely depicted in the media.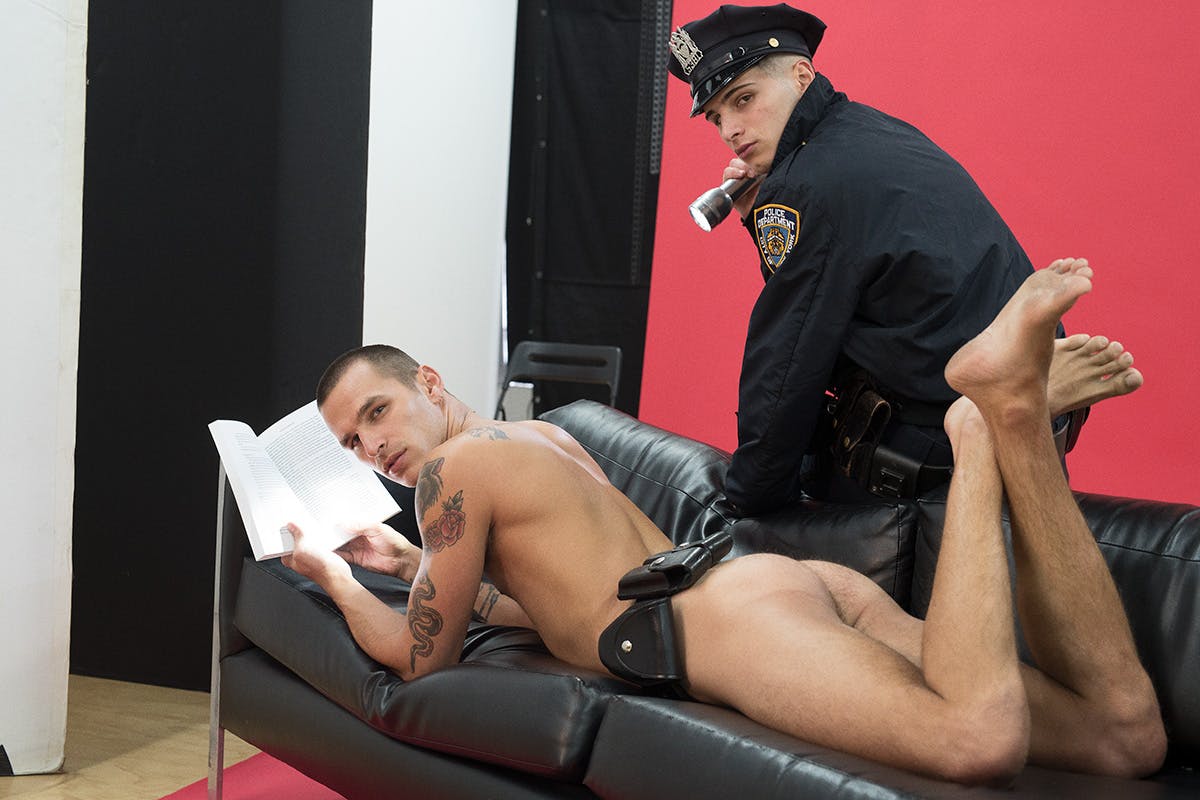 One of Shin's talents is her ability to create intimacy with the people she portrays. She is so invigorated by her drive to depict a particular person that this confidence creates the baseline for her connection with said person. As she recently told Interview magazine: "When you're shooting another person, there's always this psychological game: How much does the subject trust you? How much do you want to direct? There's manipulation, in both directions, and I think the person who gets photographed should be willing to submit to the photographer."
She often looks for projects which seem unlikely to happen. Such was the case when she contacted Kanye West: "I just wrote him an email and the only thing he wrote back was 'yes' without punctuation…"
The shoot, which was a complex and extravagantly expensive production (thanks in no small part to West's schedule demanding constant cancelling and rearranging), resulted in portraits of the popstar that were truly larger than life. For Shin's controversial exhibition at the Kunsthalle Zürich (controversial, because many felt the images were not worthy of a museum setting), she set out to portray an intimate connection to West, photographing him over and over with only slight variations in lighting and background, reproducing one image repeatedly as Warhol did with his silkscreens.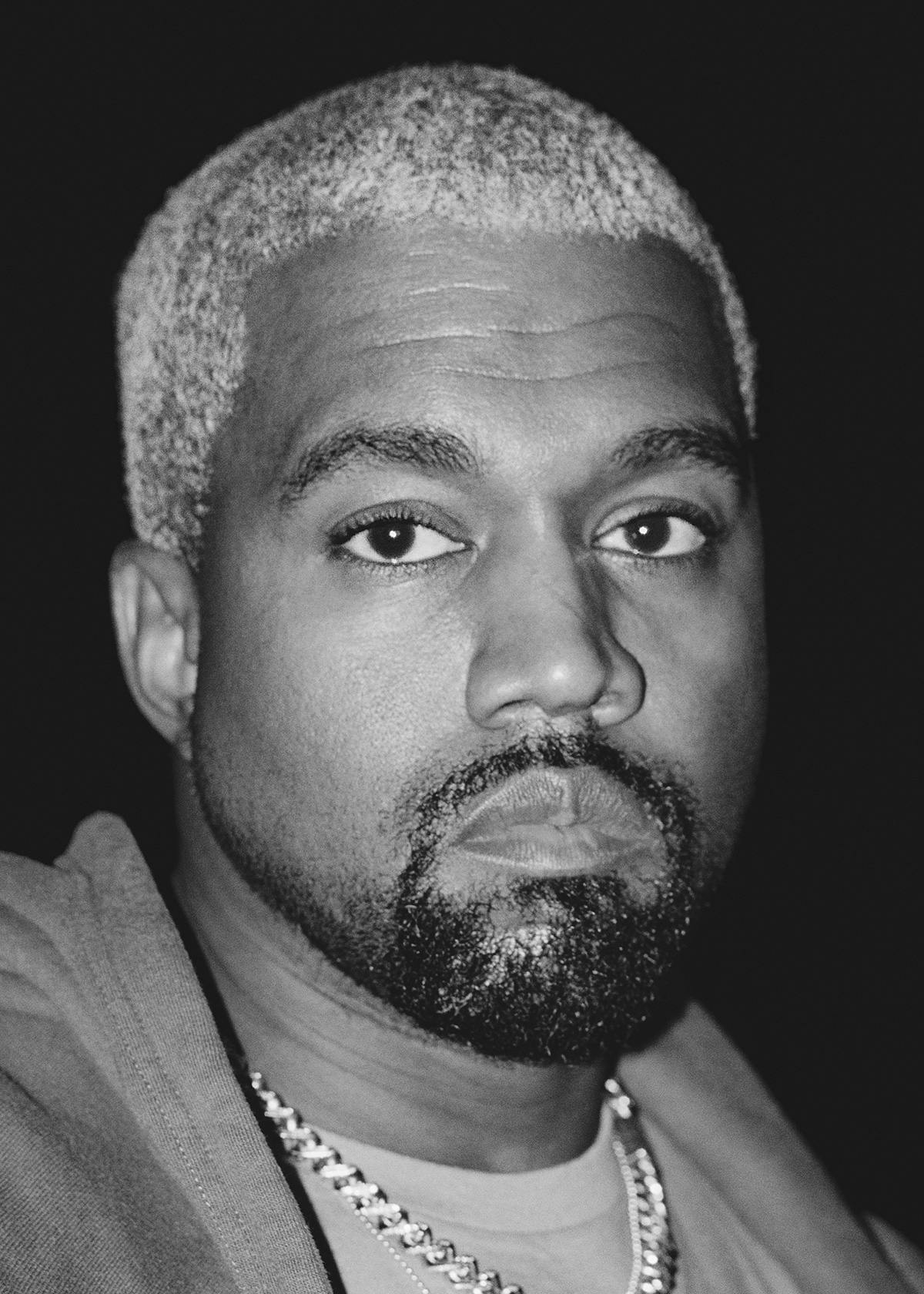 At the core of Shin's interest in photographing portraits — and celebrities in particular — is how hyper-visible public personas spurn questions about how human beings become symbols: "It's about the impact that images can have. When you know what the person's idea or opinion is, you react immediately when you see an image of them."
Shin and I speak about Trump and Ocasio-Cortez — both people she is interested in photographing, because they represent something beyond the personal. To her, they represent a movement, a system. "People reacted strongly [to the portrait] after what Kanye said and did. With a portrait of someone, everything comes with it. It's what you project, positive as well as negative. What you see is not what the person is. It's actually more what you think about the world. If a photo throws this back to you, then it is interesting. If you are not aware of it, then you're probably upset solely by an image. In that sense, the Kanye work has become inseparable from the flow of opinions around them." She pauses, before adding: "But also, a lot of people should stop taking art too seriously. If I dislike something, I simply ignore it."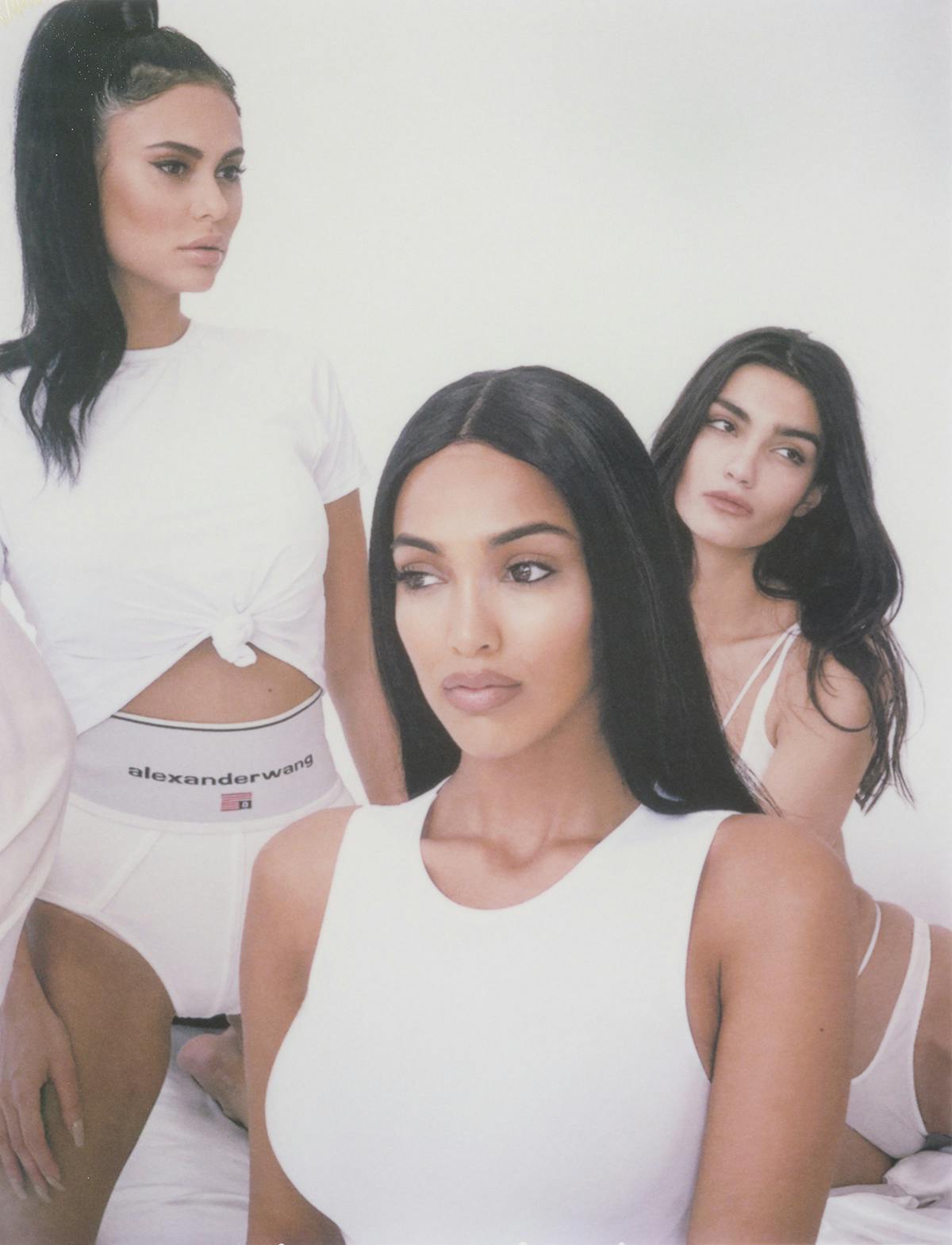 For her latest gallery show at Reena Spaulings in NYC, Heji Shin portrayed Jedy Vales, a fictional persona that YouPorn.com created in 2019 for their audience. Vales is based on data pulled from Youporn, a mediocre kind of girl who reflects the average taste of the YouPorn audience. Heji didn't photograph her as one might expect, instead depicting Vales holding a baby and breastfeeding.
The show also harkens back to a popular shoot with the Kardashian family — re-staging her own shoot in the summer of 2019 for a fashion editorial with models as fake Kardashians — which is hilarious. "After I photographed the real Kardashians the first time, I was like, 'What the hell, why are you doing this?' The trouble is really not worth it. It's extremely unlikely something interesting will come out of it, because of the way they operate. It'd be much better to do a fake Kardashian shoot than a real one; everybody looks like them anyway."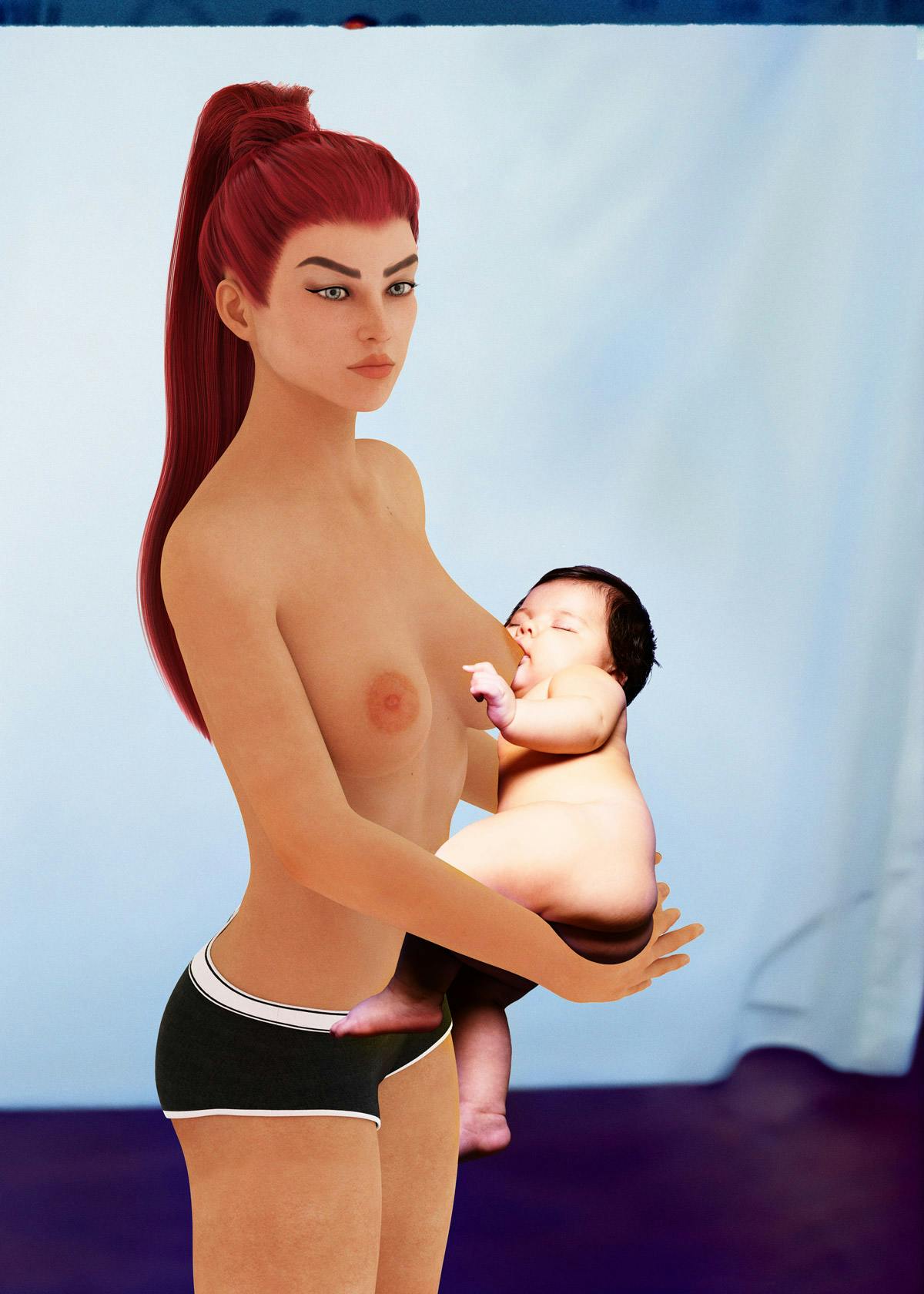 As we continue to chew over realness and fakeness, and the new global languages of the internet, I ask her one of the big questions I have been holding back: In a world that has become so visual, where photography is everywhere, how can you create your own genuine artistic position in all of this?
"In 2020, it still seems that this '60s/'70s generation and their values (or an extension of these values) are still culturally too dominant in the mainstream, even though their world view seems so outdated," she begins. "They're not on social media, apart from a corporate platform like Instagram, and a lot of what they are standing for is not that relevant or just vapid sloganeering of repetitive clichés. Every generation has to find its own identity, and that means you have to get rid of old stuff. It is necessary."
Words by Robert Grunenberg – an art historian and the founder of Robert Grunenberg Gallery in Berlin.