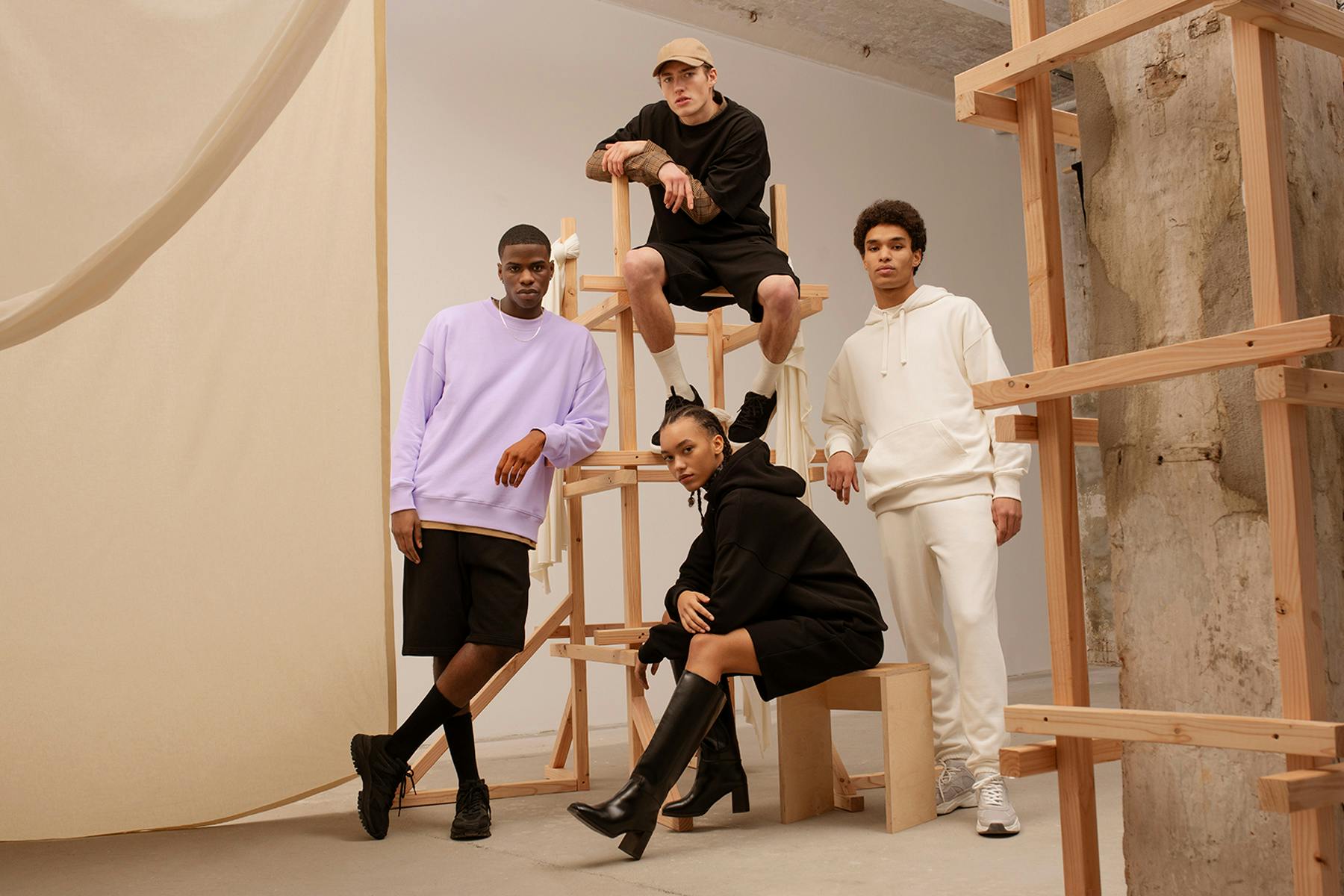 Following the success of H&M's first collection of elevated everyday essentials, Blank Staples, the brand is now expanding its offering with a second drop featuring a multitude of new colors and silhouettes, once again satisfying that minimalist itch. The collection comes in eight silhouettes and five colorways and is available from today on HM.com and selected stores worldwide.
The first time around, Blank Staples certainly hit the minimal zeitgeist of the time, quickly selling out and offering the same quality but a better value for money than several other more minimal collections released last year. On this H&M Creative Designer, Ross Lydon comments, "I believe it is just a strong confirmation of how people dress today. Who doesn't own a hoodie? As you mention, there were a few noteworthy releases last year built around similar ideas. Paired against those, our collection offers truly great value for money."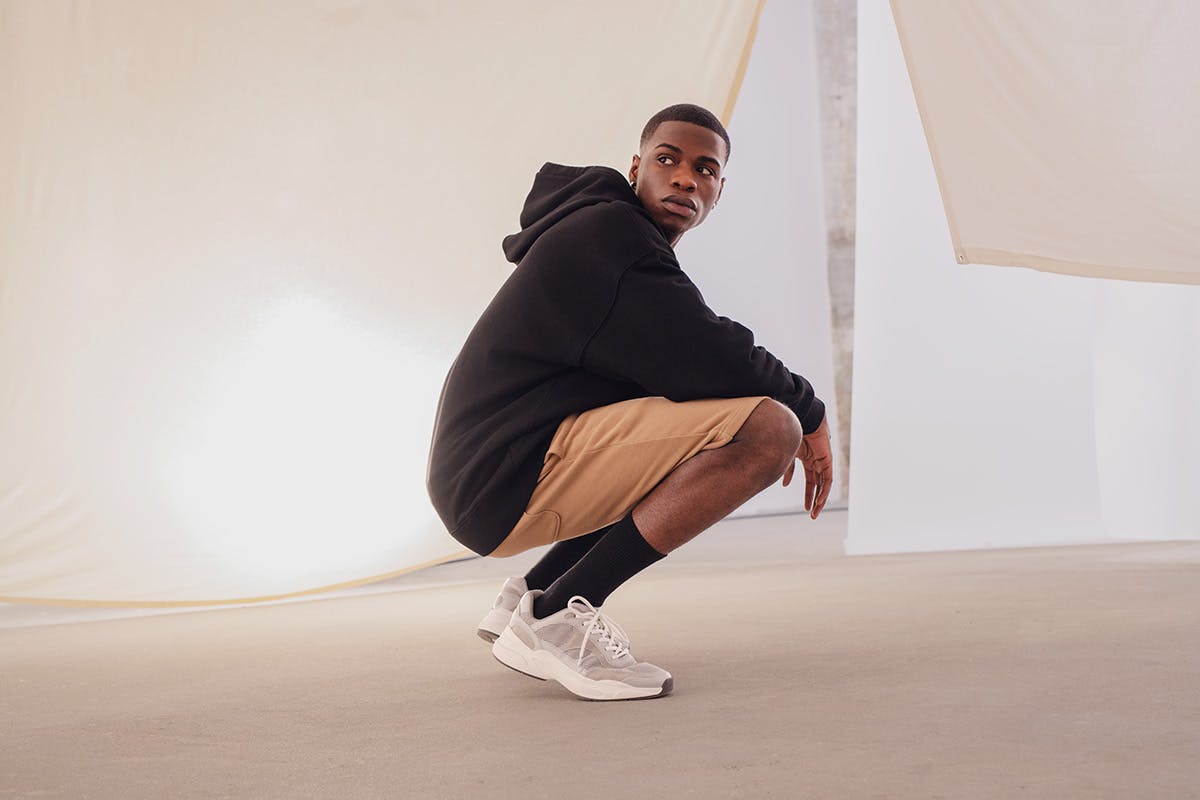 In 2021 the thirst for minimalism shows no signs of slowing. Over the holiday season, Joshua Fields Millburn and Ryan Nicodemus released their essential guide to minimalism on Netflix "The Minimalists: Less is Now". Love them or hate them, a declutter, refresh, or sterilization of our wardrobes is something many of us have put down on the New Years' resolution list.
Highsnobiety / Sarah Blais
It's not only the time of year that has influenced putting minimalism to the top of our thoughts and buying decisions. As reported way back in our 2020 Q1 report, "The Immunized Shopper", what we invest in today has to be rooted in quality, timelessness, and adaptability. When it is our duty to buy less, we must invest in pieces that we know are versatile to day after day wear. Items that are chameleonic with any fit are becoming more and more important to how we dress. Creative Designer at H&M Ross Lydon made sure that versatility was also key to the creation of Blank Staples, "To me, an essential piece of clothing is something that will serve as the foundation within a wardrobe. It compliments and is easy to mix and match with the rest of your wardrobe. Minimal, classic design will provide that versatility."
Additionally, there is now that added essential need for comfort and items that can be confidently worn over and over as we increasingly live out our lives indoors. Add to this the fact that Blank Staples is a prime canvas for customization in whichever way your creativity drives you, and you have the perfect base for a versatile and long-lasting wardrobe.
The drop, which comprises of eight silhouettes in beige, black, off-white, grey, and lilac, comes in a relaxed fit as per the previous collection allowing heavyweight cotton hoodies and sweatshirts to be layered up over button-down oxford collars or as base layers under loose-fitting shirts or button-up winter jackets. New seasonal silhouettes and accessories join previous collection favorites such as the dream fit sweat pants and perfectly proportioned t-shirts in the shape of French-Terry shorts, a cotton baseball cap, and ribbed sports socks.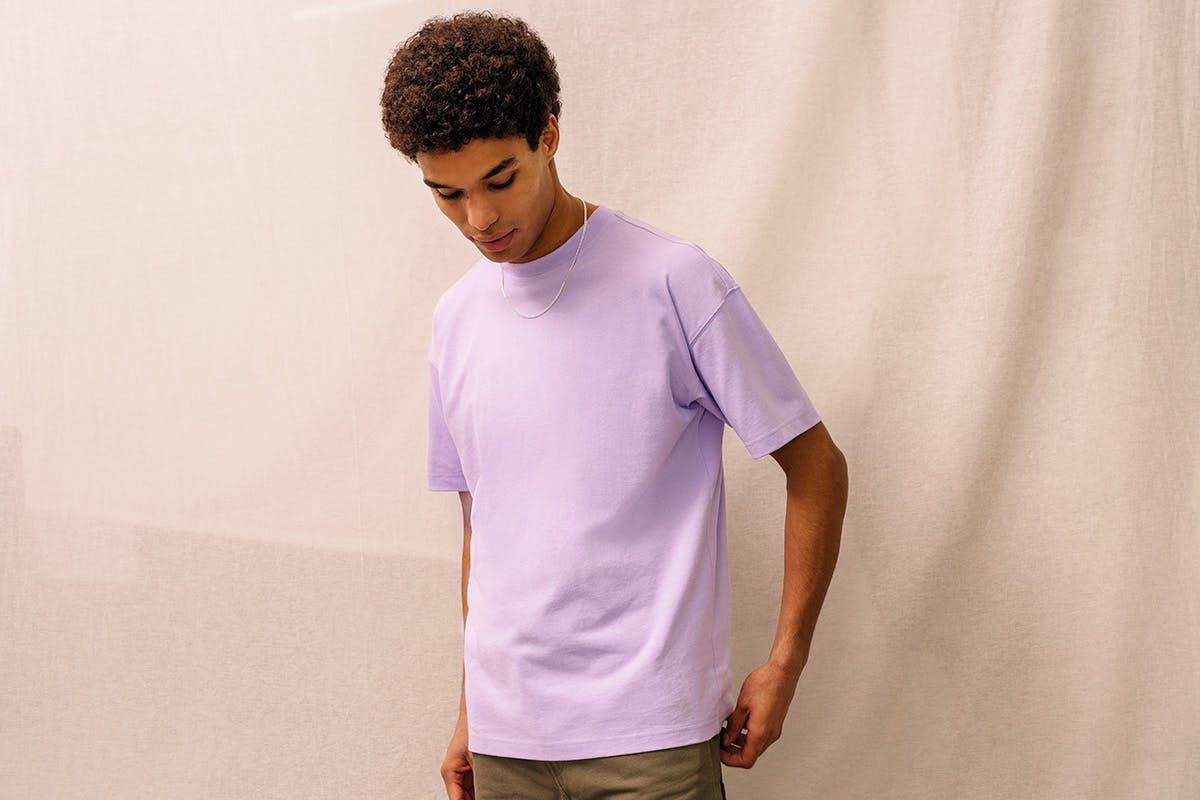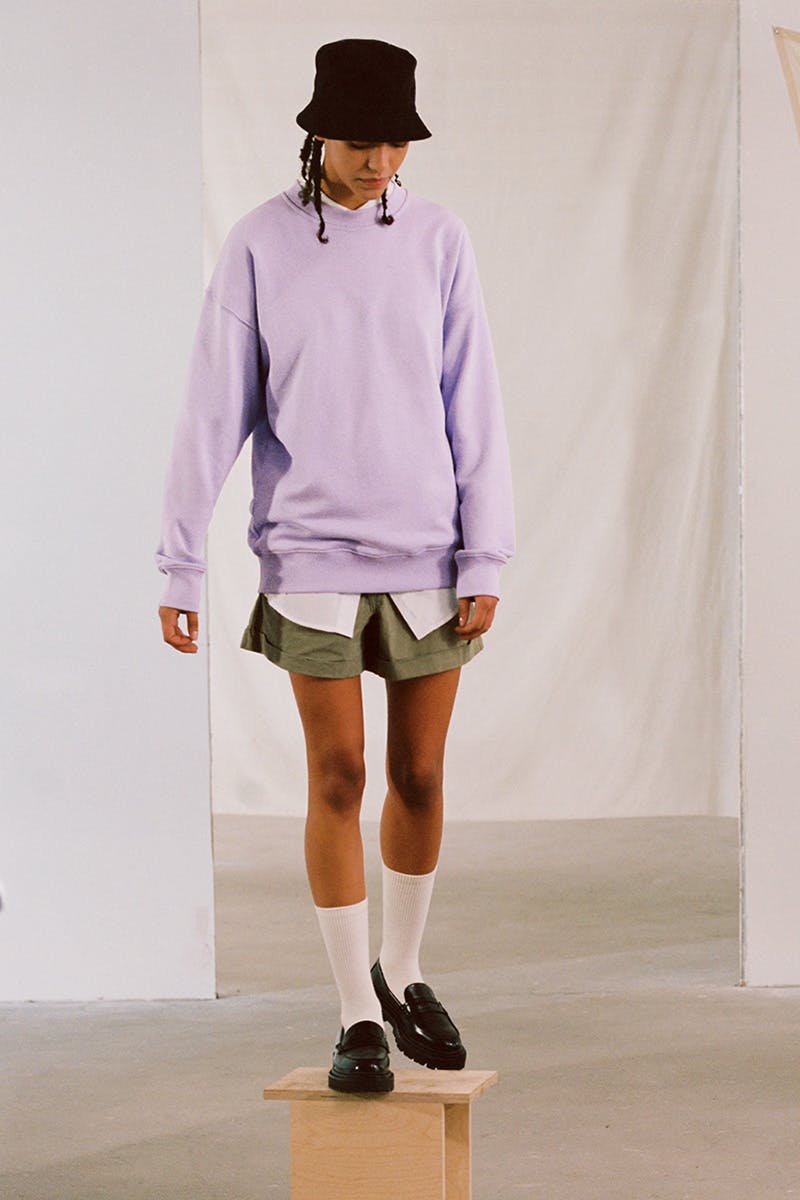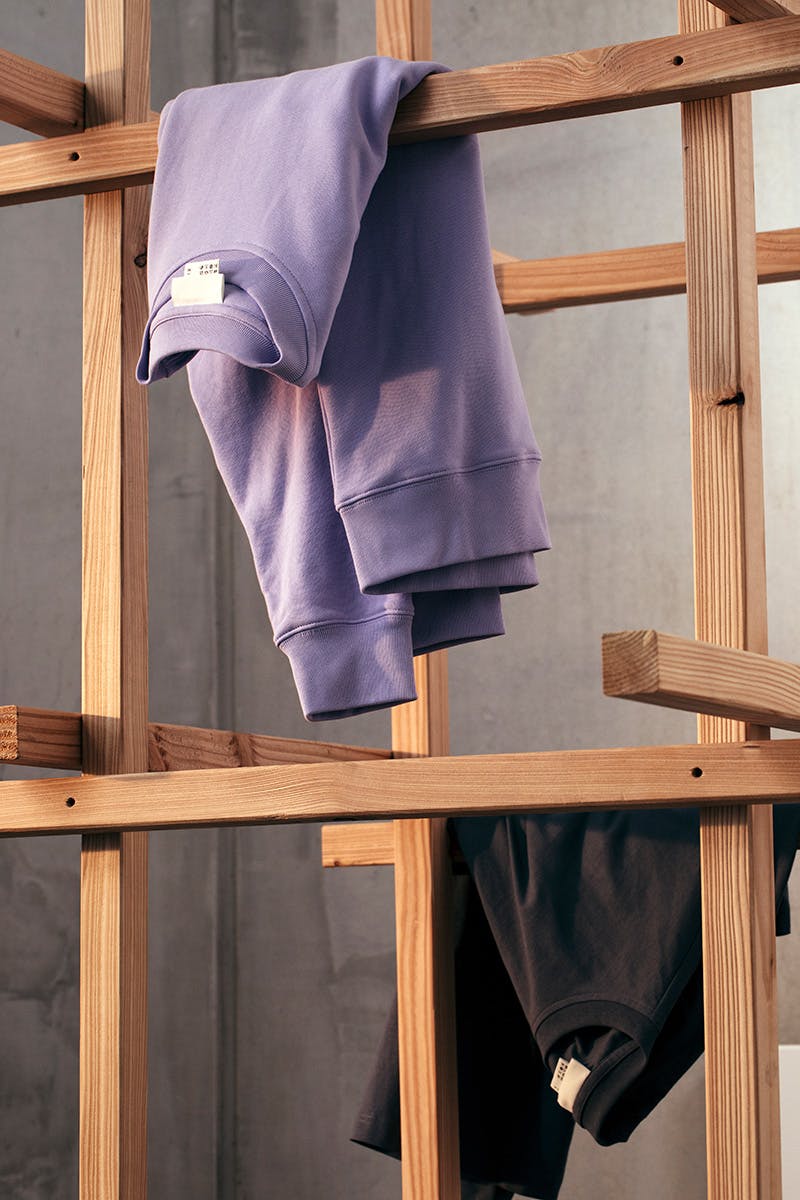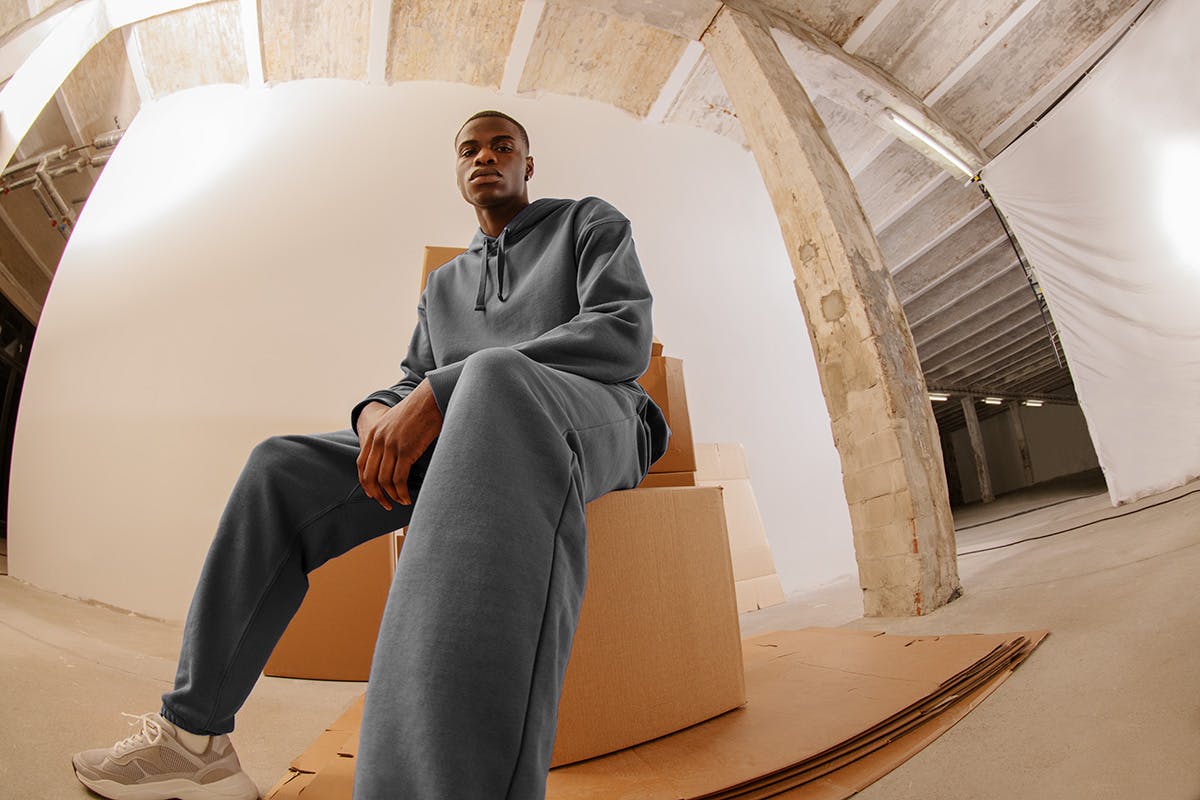 On the second drop and its additions, Lydon says, "The concept for the collection is to make great fuss-free staples, with minimal design and branding. That's the starting point for every piece. Apparel wise we have only added what we deem absolutely necessary for the Spring season; a great relaxed fit short. They are crafted in the same soft, heavy jersey and have the same details as the full-length pant."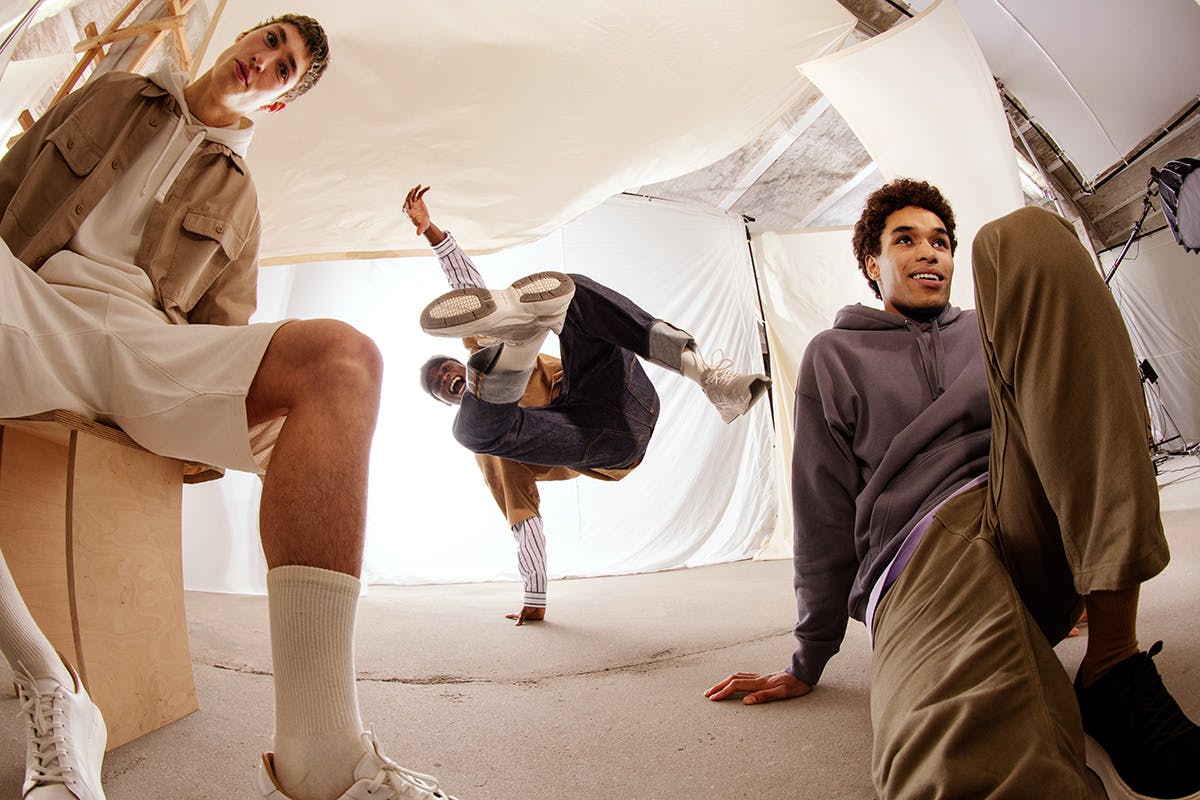 Highsnobiety / Sarah Blais
This is just the beginning for H&M Blank Staples, with some exciting collaborations set to be announced and released this year. In the meantime, please take a look through our lookbook for Blank Staples and shop the collection here.