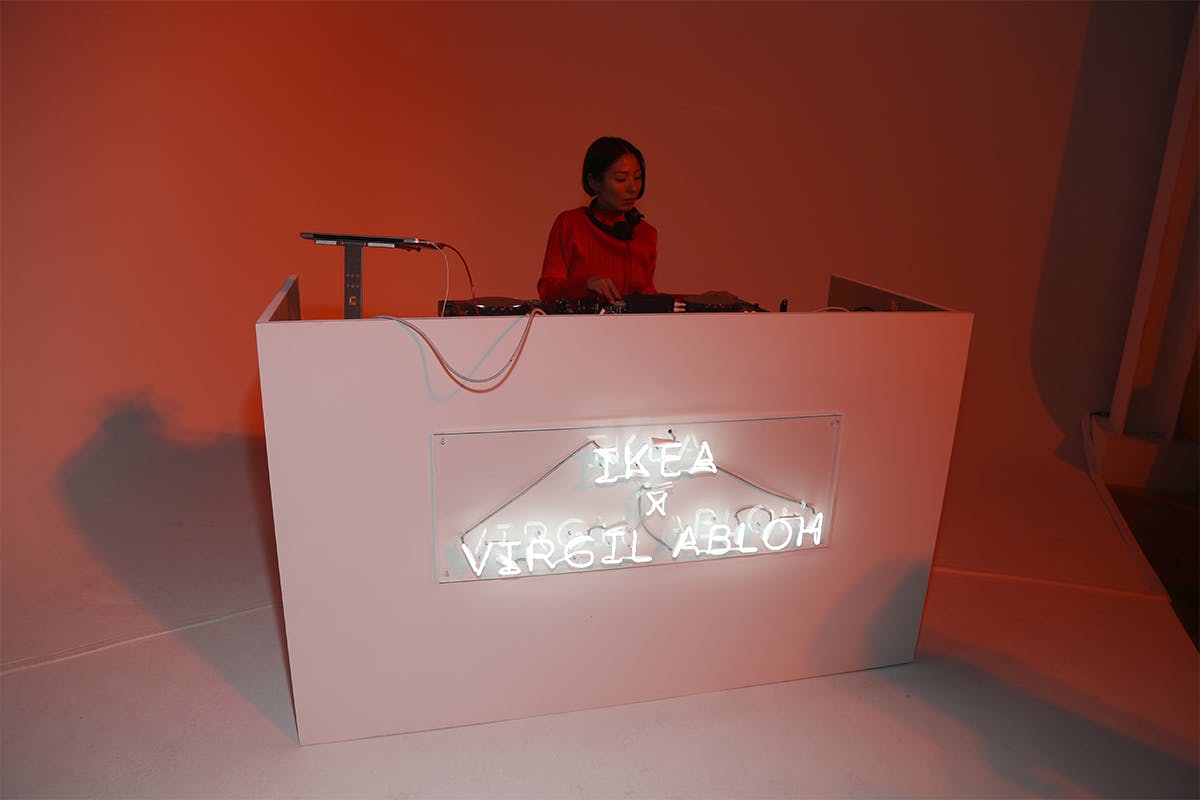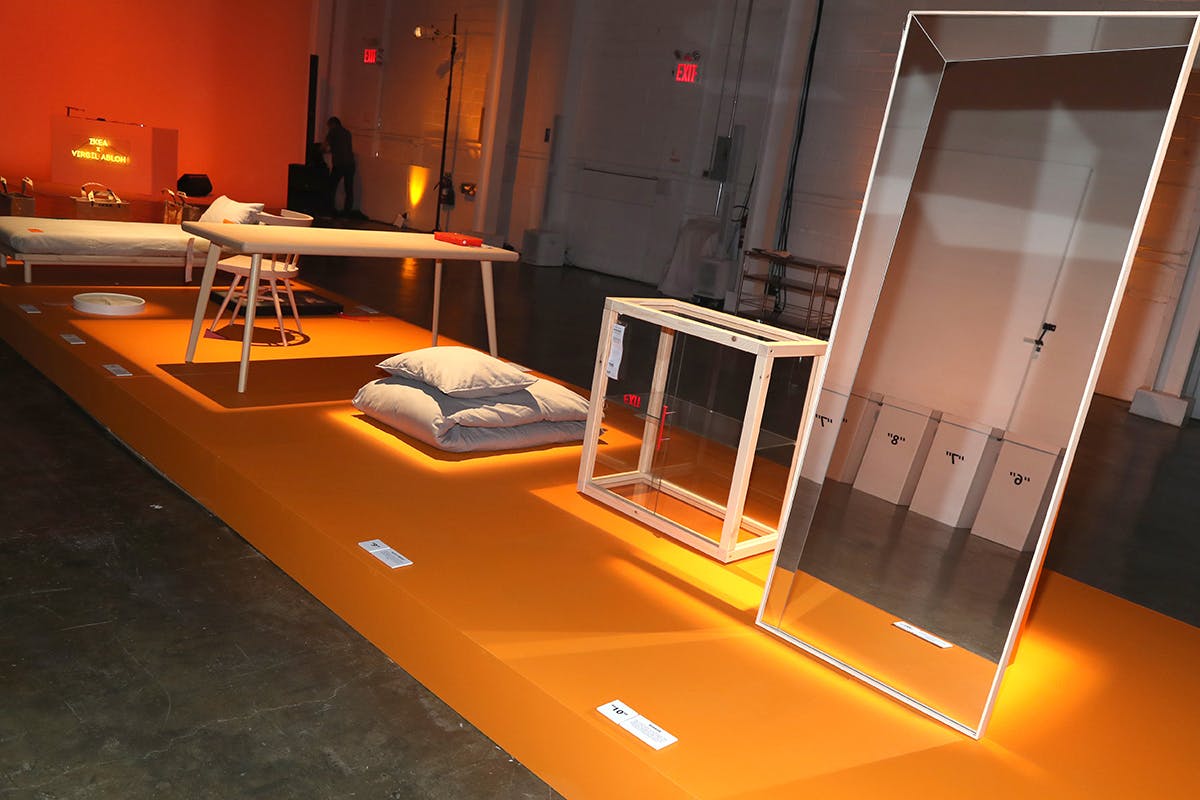 On October 29, design and fashion enthusiasts gathered at Industria in Williamsburg, Brooklyn, to celebrate the launch of IKEA's MARKERAD collection, designed in collaboration with Virgil Abloh. The event was hosted by Highsnobiety and offered guests a first look at the collection in advance of the official launch date, which is today.
The evening began with a panel discussion on the state of modern design, moderated by Jeff Carvalho, Highsnobiety's managing director. Panelists included Henrik Most, creative leader at IKEA; Tawanda Chiweshe, Alaska Alaska c/o Virgil Abloh designer & studio director; Galia Solomonoff, professor at Columbia and founder of Solomonoff Architecture Studio; and Alfred Zollinger, associate professor of architecture and interior design at Parsons. The conversation delved into what luxury means today, democratic design, transparency in design, deconstructing what "hype" means and its role in culture, and much more.
The panel was presented in front of an intimate group of attendees, who then made their way into a larger room at Industria where the party portion of the night kicked off. In the space, IKEA's MARKERAD collection was on display in a gallery-like presentation, where people got up close and personal with the items. The collection includes the "Wet Grass" rug, the Mona Lisa artwork, the wooden chair, and the mirror, just to name a few. Guests also mingled and got down to the beats of Angel + Dren.
One of the most exciting parts of the evening was that guests were able to enter a raffle to win an item from the collection and walk away with it that night, ahead of the collection's official launch date. The excitement around the collection permeated throughout the evening and every guest was gifted the "Sculpture" shopping bag from the drop.
Scroll through the photos above to experience the night and click here to learn more about the IKEA MARKERAD collection.