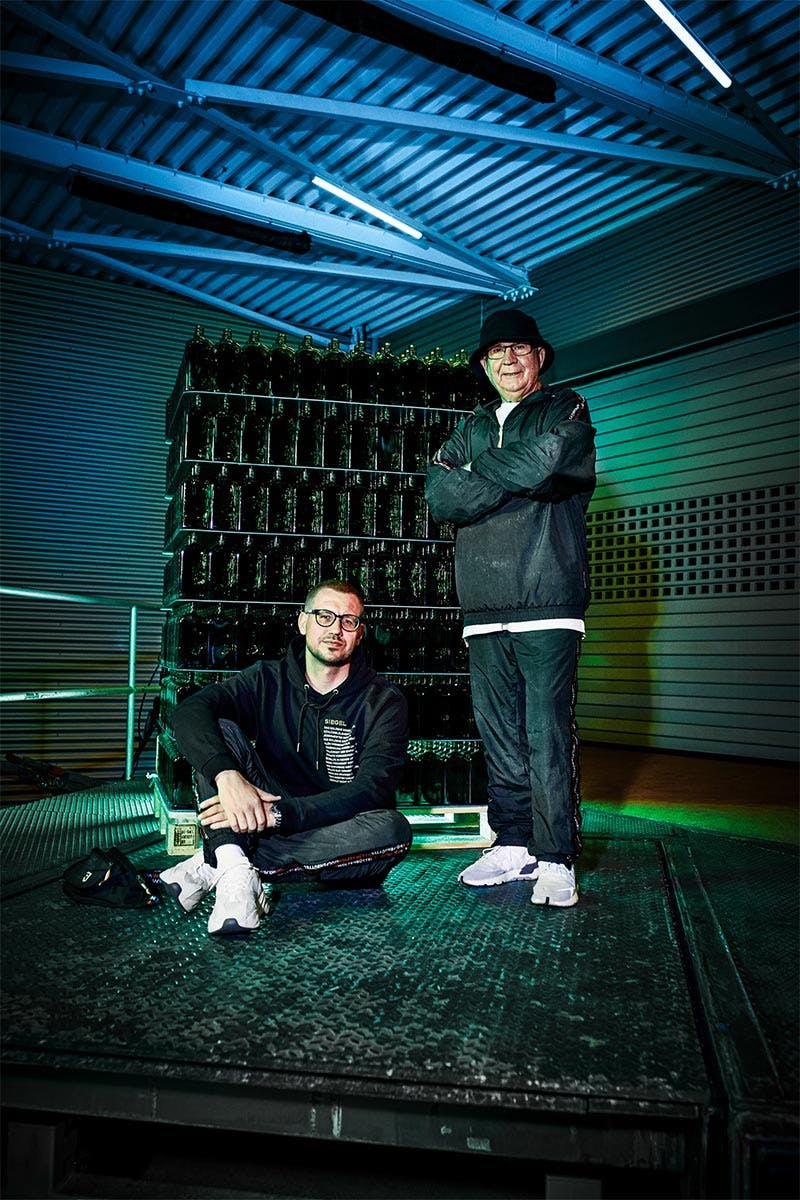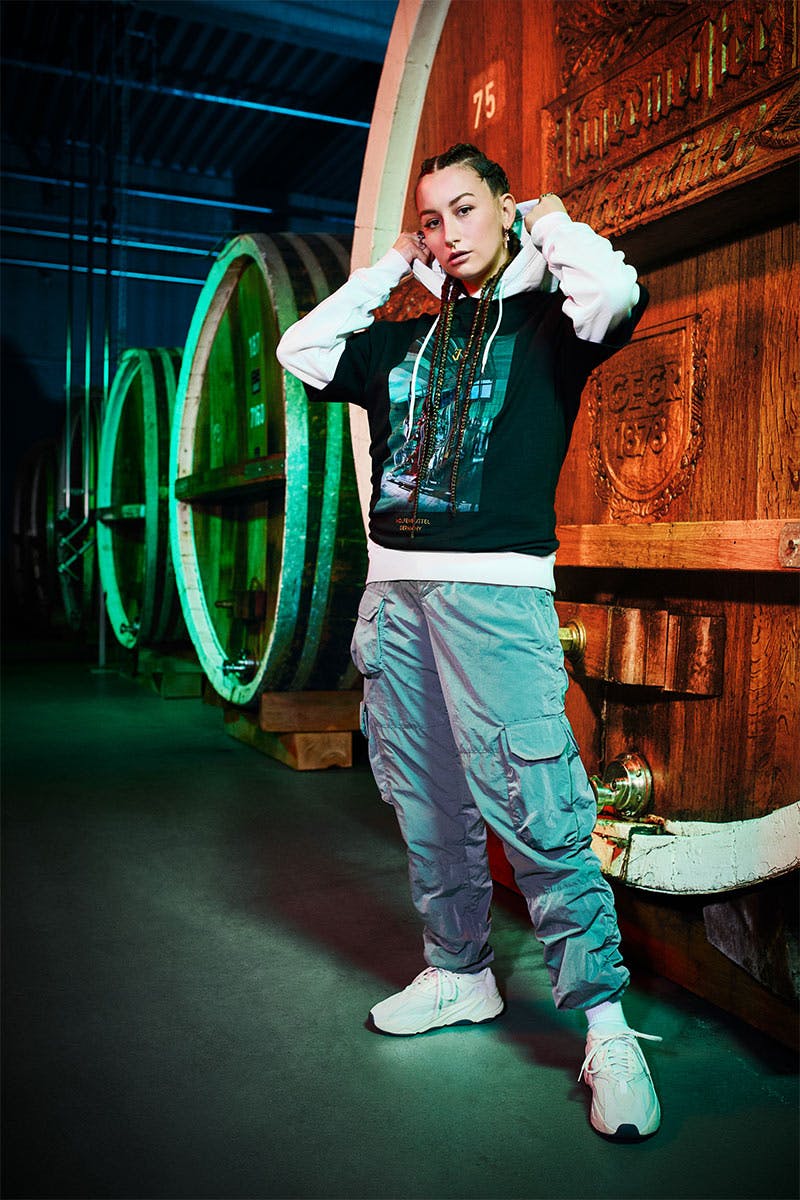 Although we think of Jägermeister as the German herbal drink most commonly gulped down as an ice-cold shot, recently the beverage brand has been looking beyond the bottle to the wider community associated with it. Earlier this year, the Berlin:AFT3R D4RK project honed in on the German capital's legendary club scene and now, the drinks brand is branching out one step further and launching its first-ever clothing collection.
With a foothold in countless clubs, venues, and bars across the world, Jägermeister's knowledge of nightlife and its community is second to none. With that in mind, the brand's first apparel collection is designed to be the perfect outfit to wear on a long night out. Co-designed by German sneaker and streetwear connoisseur Christopher Blumenthal aka @deadstocksnkrblog, the collection dubbed #firstdrop takes cues from sportswear clothing – staple attire in Berlin's club scene and without a doubt the most comfortable choice if you're planning to really let loose on the dance floor.
The drop comprises a tracksuit, a hoodie, two t-shirts, a waist bag, and a pair of socks, which have been rendered in a predominantly monochrome color palette, save for hits of Jägermeister's signature green and orange. Branding and details, too, tie the garments back to the beverage. A golden "J" is printed or embroidered across the range while "Wolfenbüttel", the town where Jägermeister is produced, appears on the tracksuit taping and the waist bag strap. Printed on the hoodie is a description of Jägermeister's logo as well as a line from the drink's secret recipe.
To bring the collection to life, Jägermeister enlisted respected local photographer Pascal Kerouche to capture co-designer Deadstock, 70-year-old streetwear enthusiast The Gramps, blogger Anni aka @llifeisapigsty, dancer Aaron Night, Youtuber Niklas, and freelance stylist Masha Medusa wearing the new collection. Check out the campaign images above and shop the collection when it drops on September 20 at Jägermeister's online store (available only in Germany).