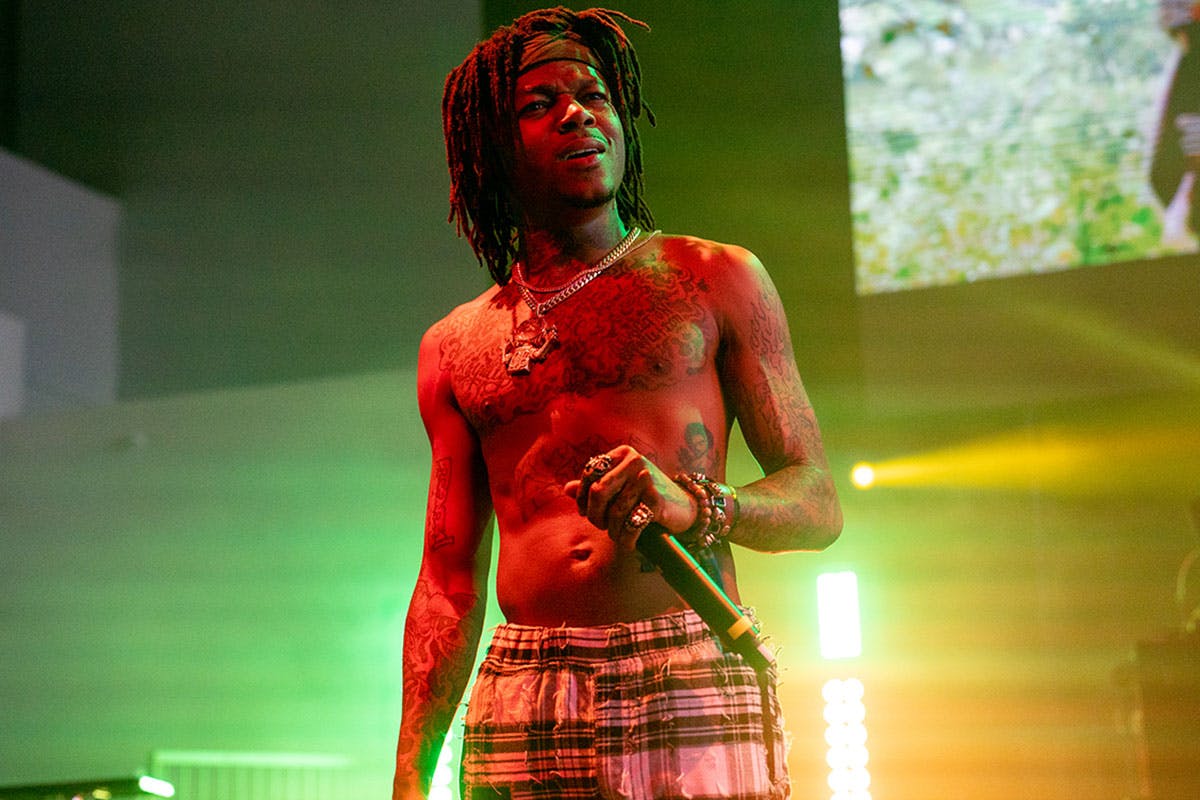 As fans celebrate the release of Eternal Atake, Dreamville rapper J.I.D. joined the buzz to recount the first time he met Lil Uzi Vert at a festival last year.
Yesterday, out of the blue Lil Uzi Vert surprised fans with his long-awaited and oft-delayed sophomore studio album. The surprise drop prompted many fans to take to social media to celebrate the release and congratulate the eccentric emo rapper. Fellow rapper J.I.D. joined the conversation by sharing an anecdote about meeting Uzi for the first time.
J.I.D. told his followers that he met Uzi at a 2019 music festival. While he didn't disclose which event it was, UPROXX points out that it was likely either Finland's Weekend Festival and Day N Vegas last year, where both artists performed.
J.I.D. recalls that Uzi praised his music, to which the Dreamville rapper returned the praise, telling Uzi: "Same bro, [you] talented as fuck." To which Uzi gave the most epic response: "I know, I wake up as Lil UZI every day."
Check out J.I.D.'s Tweet below.