For Fall/Winter 2022, Jil Sander luxurified two very Gen Z trends: crochet and astrology.
At Paris Fashion Week, husband-and-wife creative directors Lucie and Luke Meier went full-on high fashion hippie, presenting crocheted accessories, zodiac sign scarves, and outerwear illustrated with artful interpretations of astrological symbols.
The show opened with a classically understated, all-black ensemble: a clean-cut wool coat paired with leather trousers, a crocheted hat, and matching kerchief-like collar.
The knit accoutrements immediately recalled — at least in my social media-saturated brain — TikTok's crochet craze, a trend fueled by fashion's recent embrace of knitwear (remember JW Anderson's viral knit cardigan, worn by Harry Styles? How about Bella Hadid's crochet bucket hat, or Valentino's granny-chic sneakers?).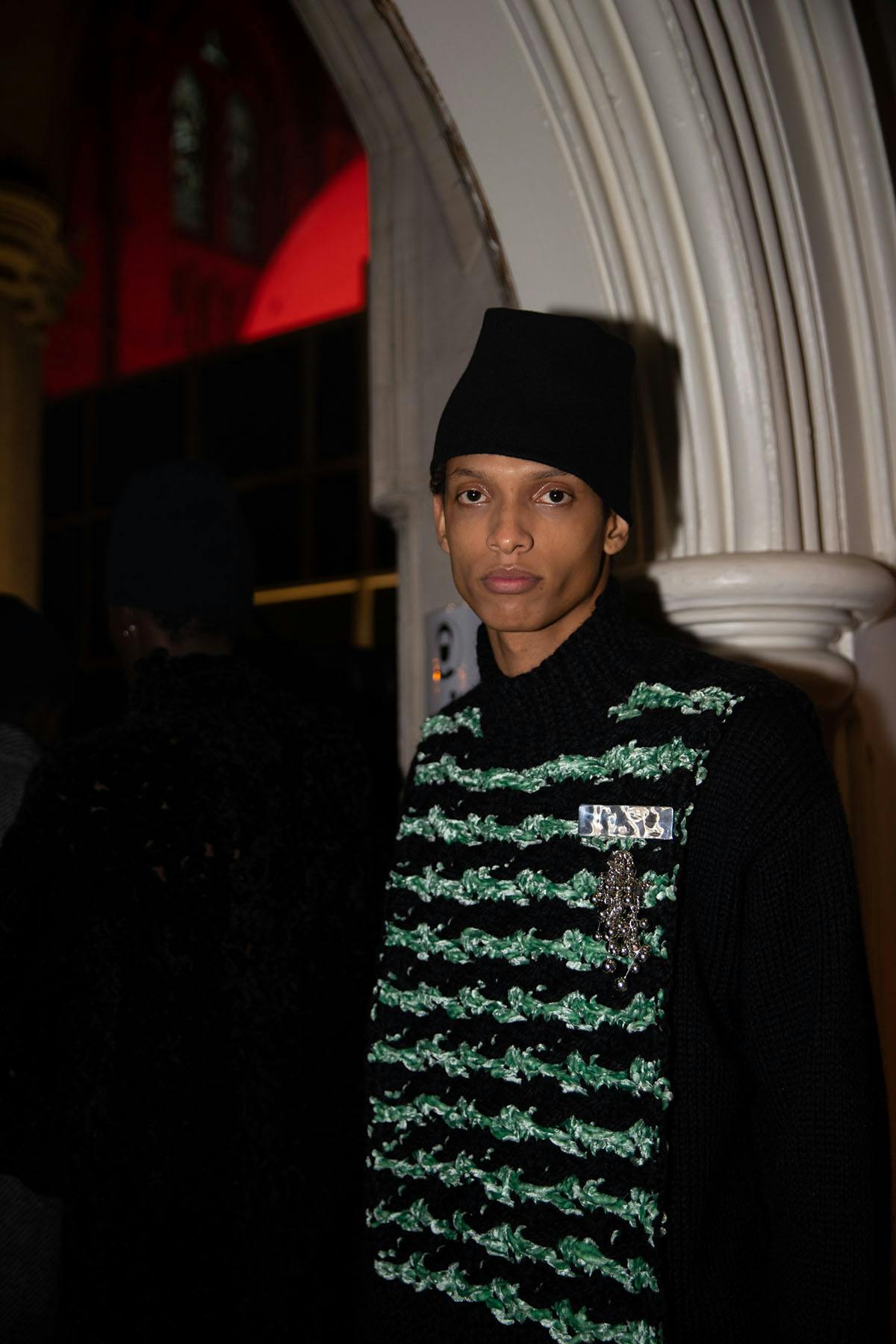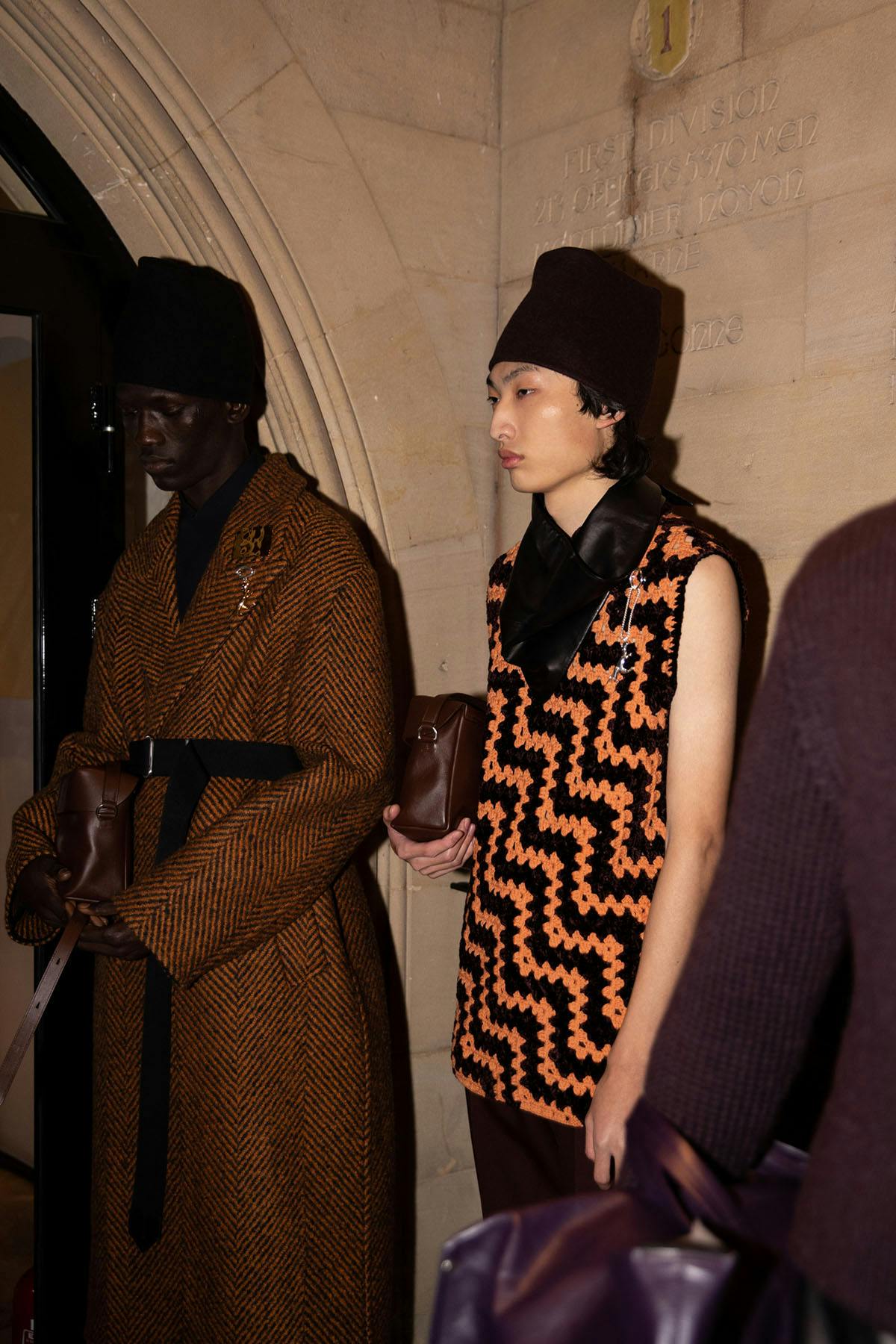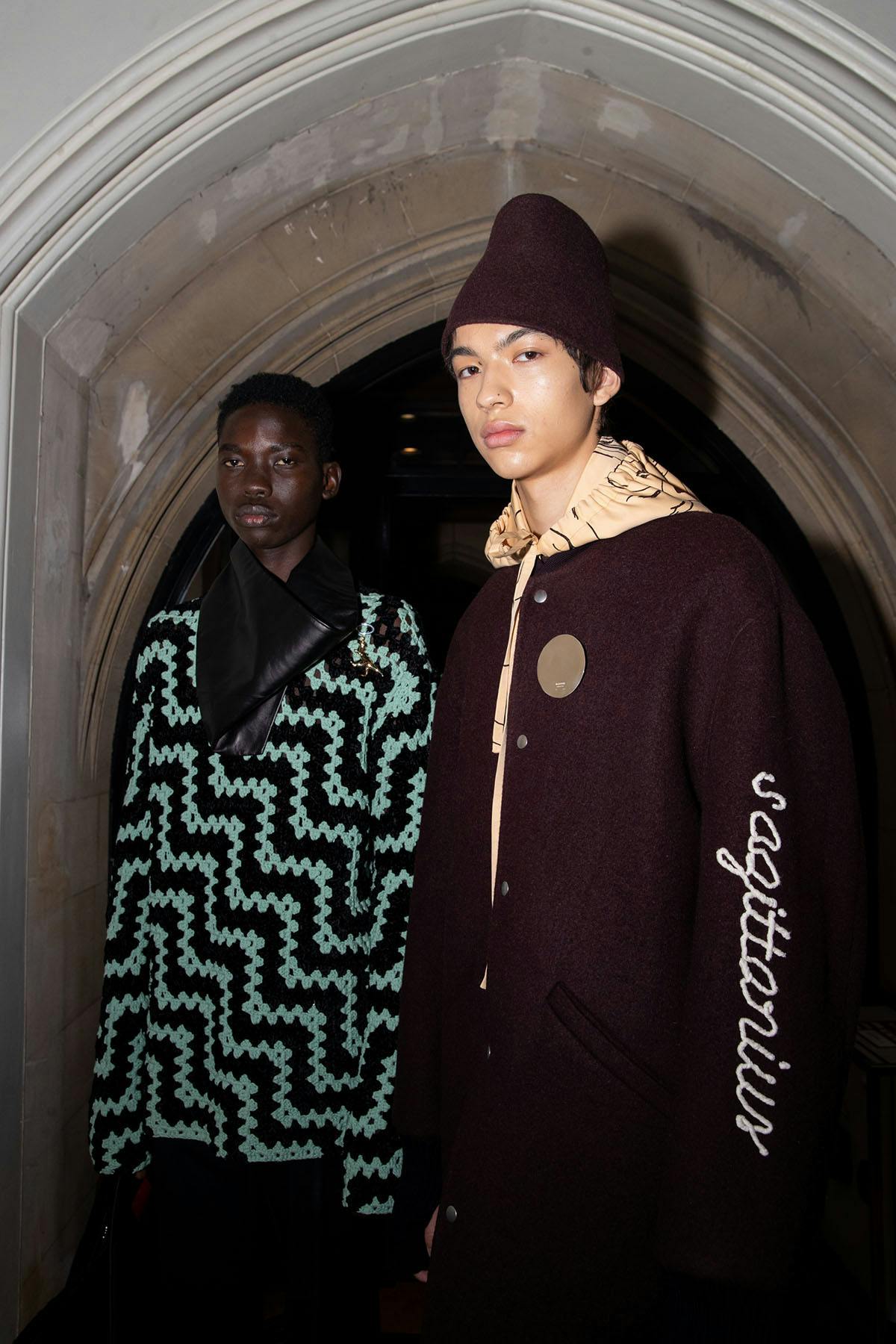 Other experimentations in crochet, including a zig-zag sweater vest and many more doily-like hats, embodied the DIY spirit of knitting, without verging into arts-and-crafts territory.
Further contemporizing the collection, the Meiers presented silk scarves emblazoned with each zodiac sign, sure to be a hit among Co-Star-loving customers.
Other celestial pieces: a sweater printed with a giant crab, the symbol for Cancers, and a double-breasted coat boasting a ram, representative of Aries.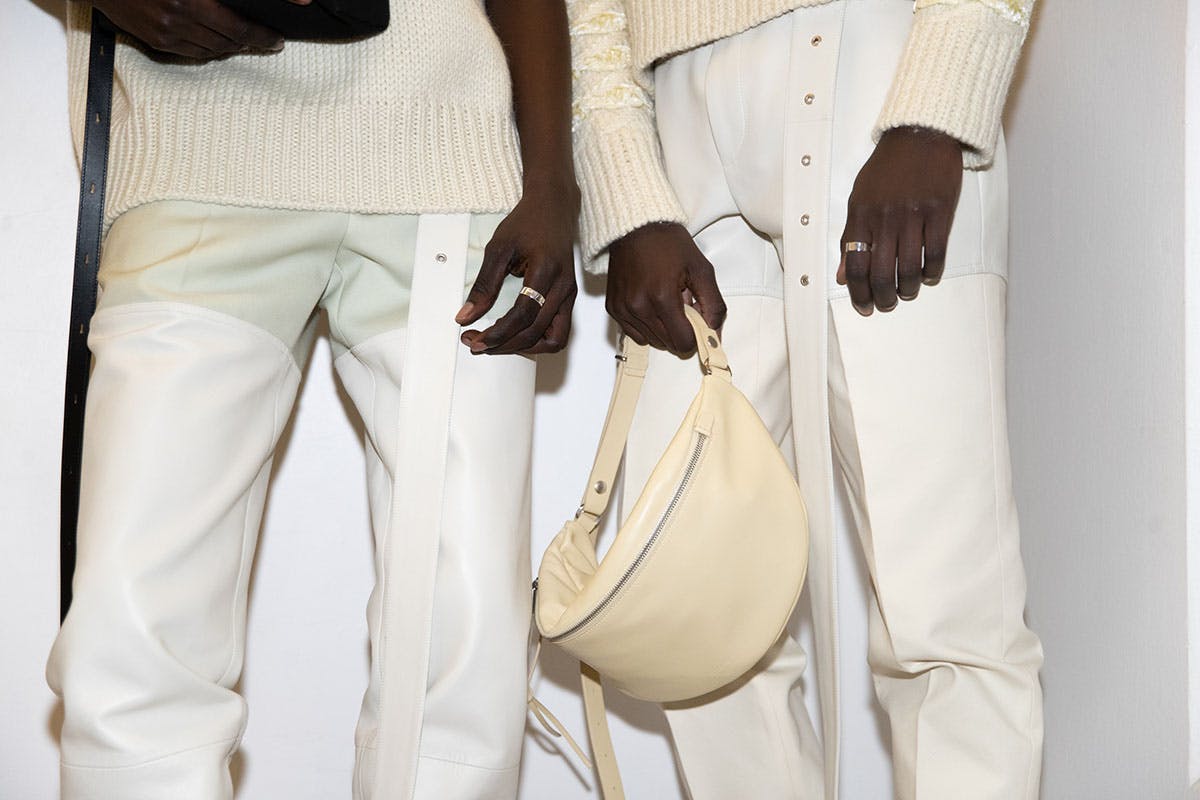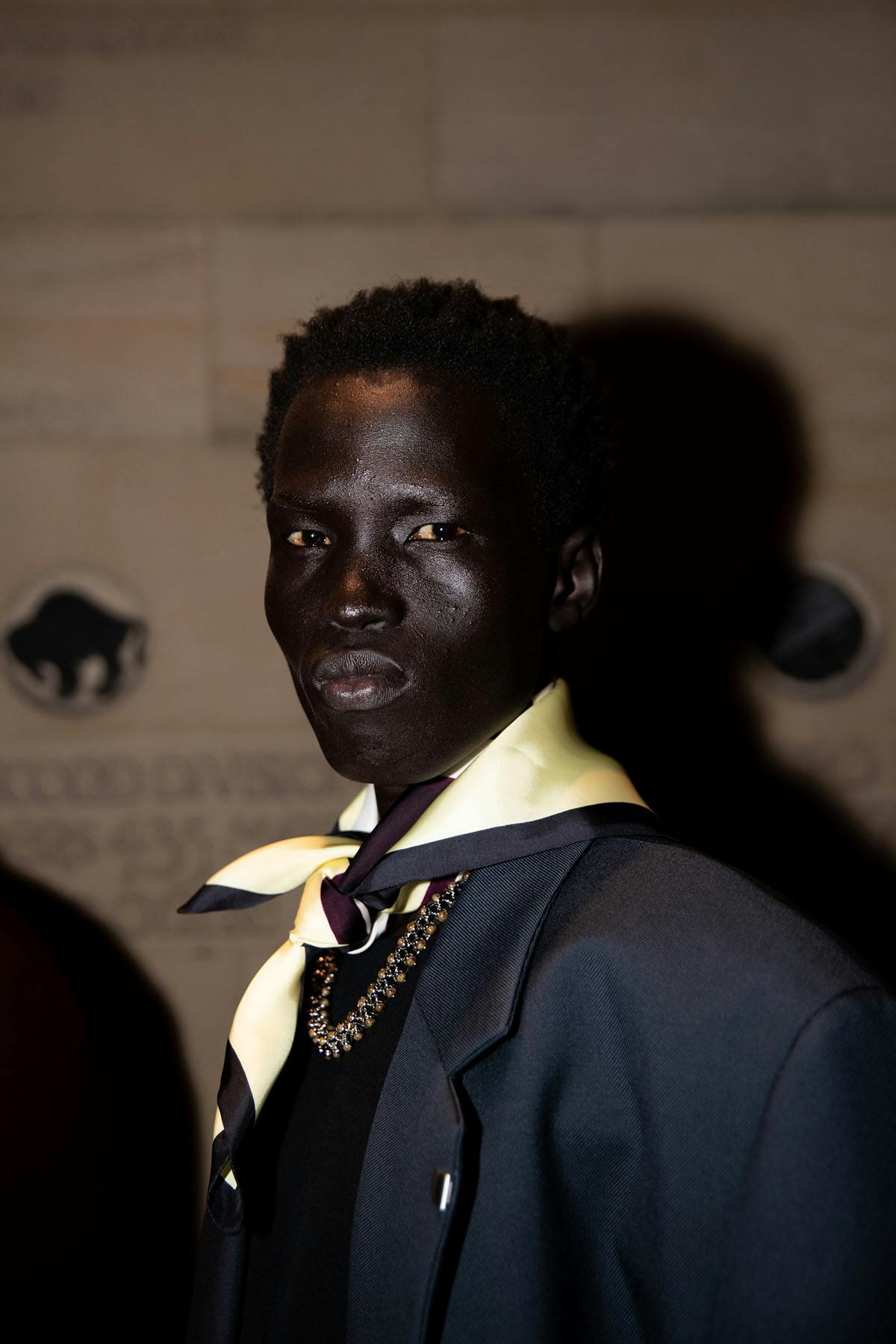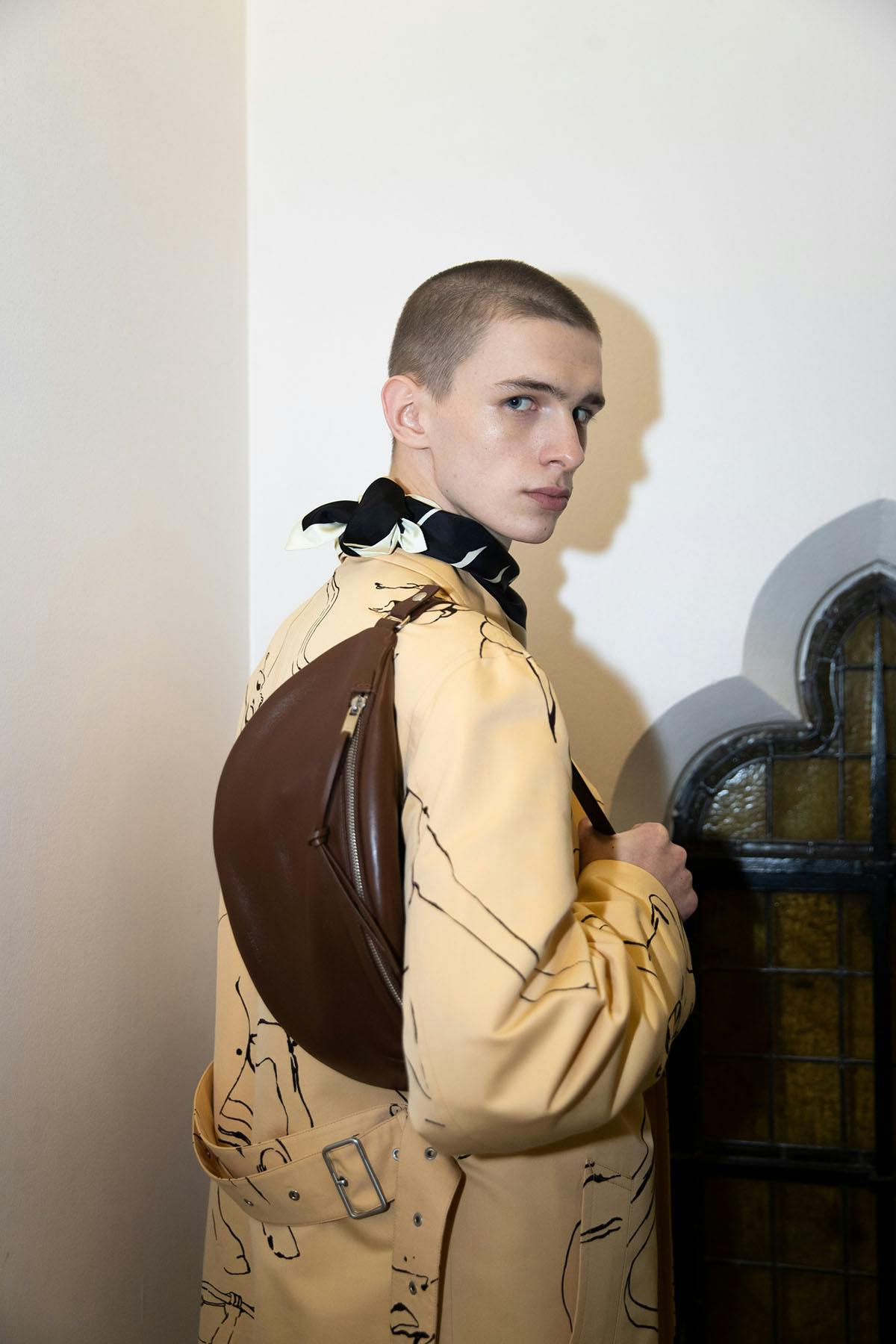 According to Luke, the astrological references symbolized "personality and individuality," two touch points one wouldn't naturally associate with a label known for minimalism and understated luxury.
But, as Gen Z so colorfully demonstrates, the pressure to stand out in a digital landscape so heavily saturated with stuff is as acute as ever.