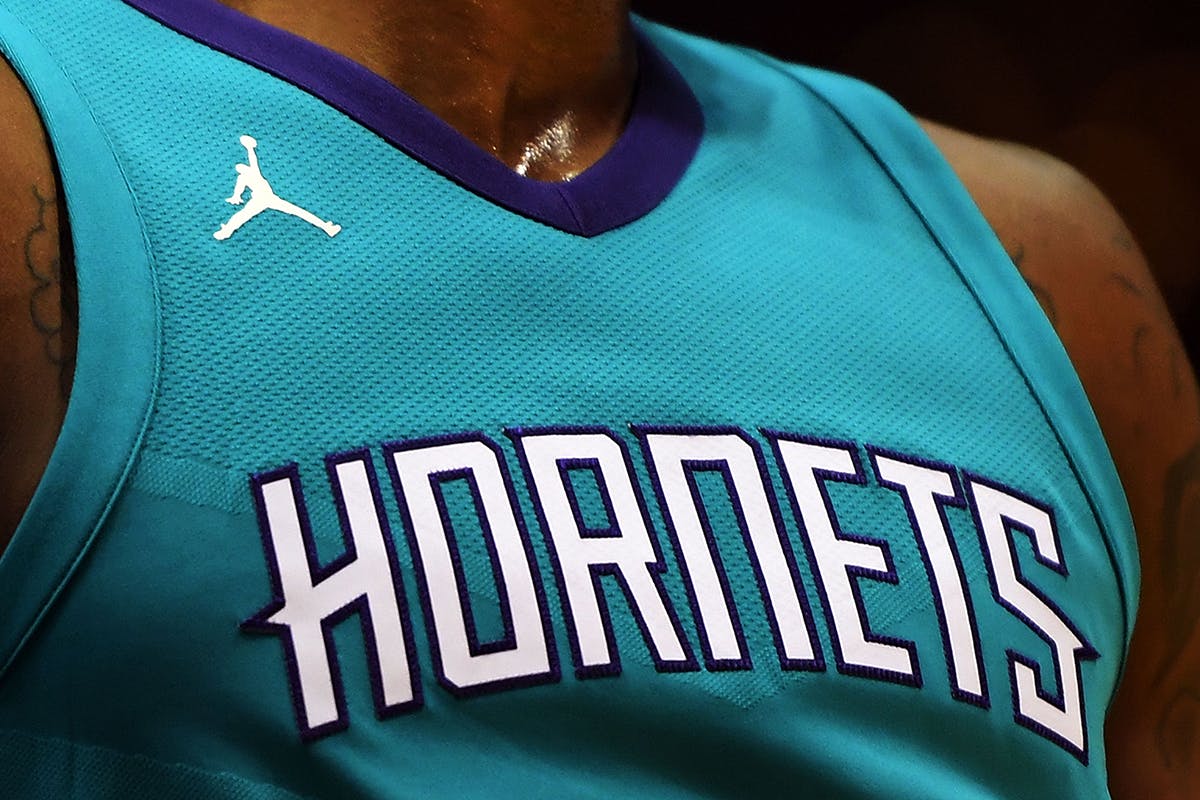 Michael Jordan's iconic Jumpman logo will be featured on select NBA uniforms beginning with the 2020-2021 season. The famed symbol will appear on the league's Statement Edition uniforms, after previously being reserved for the Jordan-owned Charlotte Hornets, which are outfitted by Jordan Brand.
The NBA Statement Edition jerseys will be adorned with the logo on the right shoulder, while the shorts will bear the motif on the left leg. According to Nike, the utilization of the Jumpman on all 30 Statement Edition uniforms gives "the brand a ubiquitous presence across the league."
Teams wear their respective Statement Edition uniforms for key games throughout the season, as they generally incorporate bolder overall designs in comparison to regular uniforms.
You can look forward to the Jumpman-featuring Statement Edition uniforms becoming available for purchase this October.