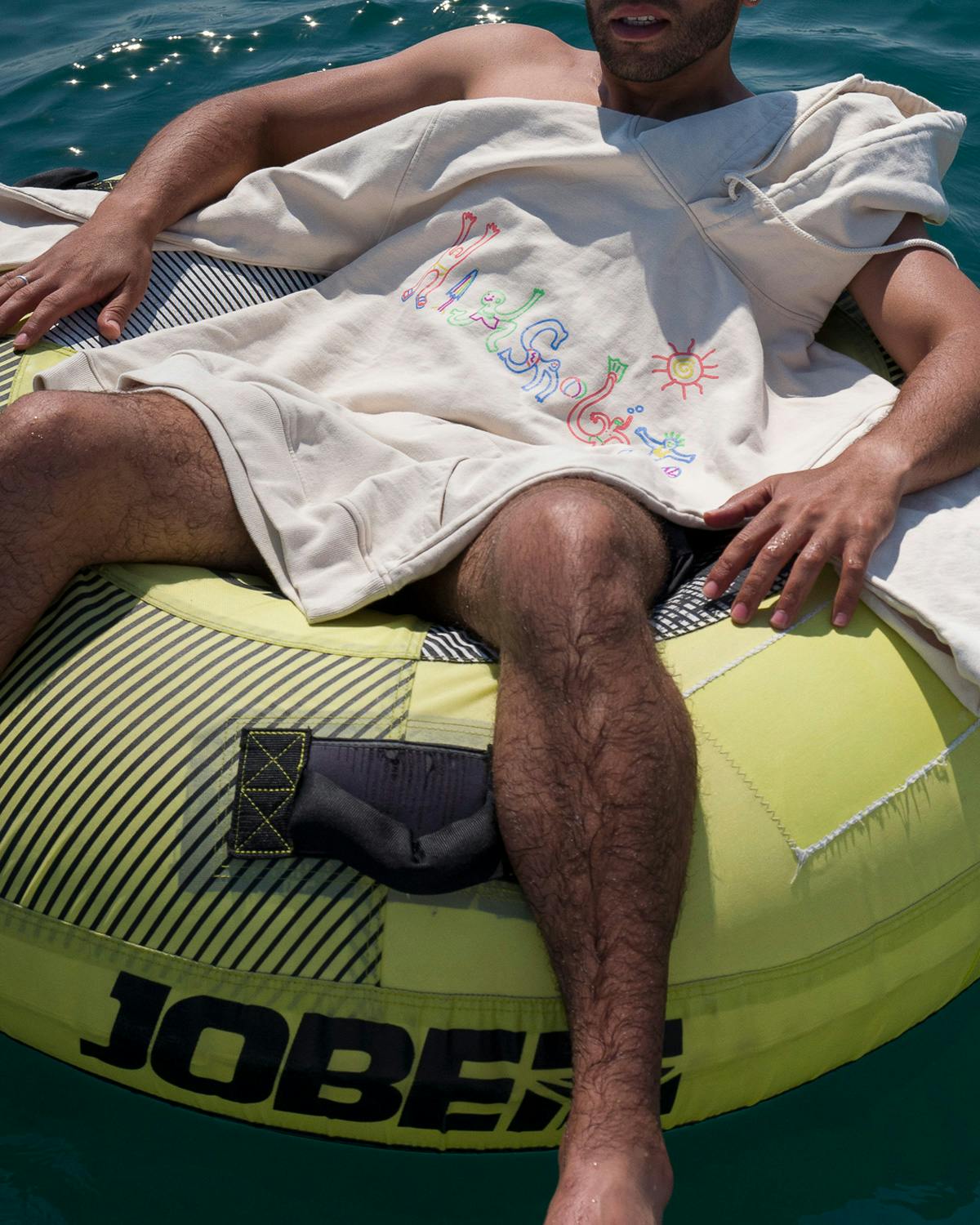 To kick off the final month of summer, Highsnobiety is dropping a host of warm-weather pieces designed to keep you cool and give your wardrobe a little late-summer refresh. To celebrate the release, we've teamed up with three talents — a photographer, stylist and creative director — who took the products out into the wild, where they lounged in the sea, in pools, and enjoyed soaking up the summer sun. Shop the collection here.
Julien Boudet aka Bleumode is no stranger to travel. From documenting street style at fashion week, to shooting for major brands like Lacoste and Nike, Boudet is racking up those air miles. What's more, he's based between Paris and New York — so obviously, travel is integral to his life and his work.
For putting our summer drop to use, Boudet didn't want to stray too far from home. Posting up with his friends in Sète, South of France where he grew up, Boudet tapped into his laid-back childhood summers. Think lounging in the sea, jet-skiing, hanging at the water park — basically anything outside and in the sun.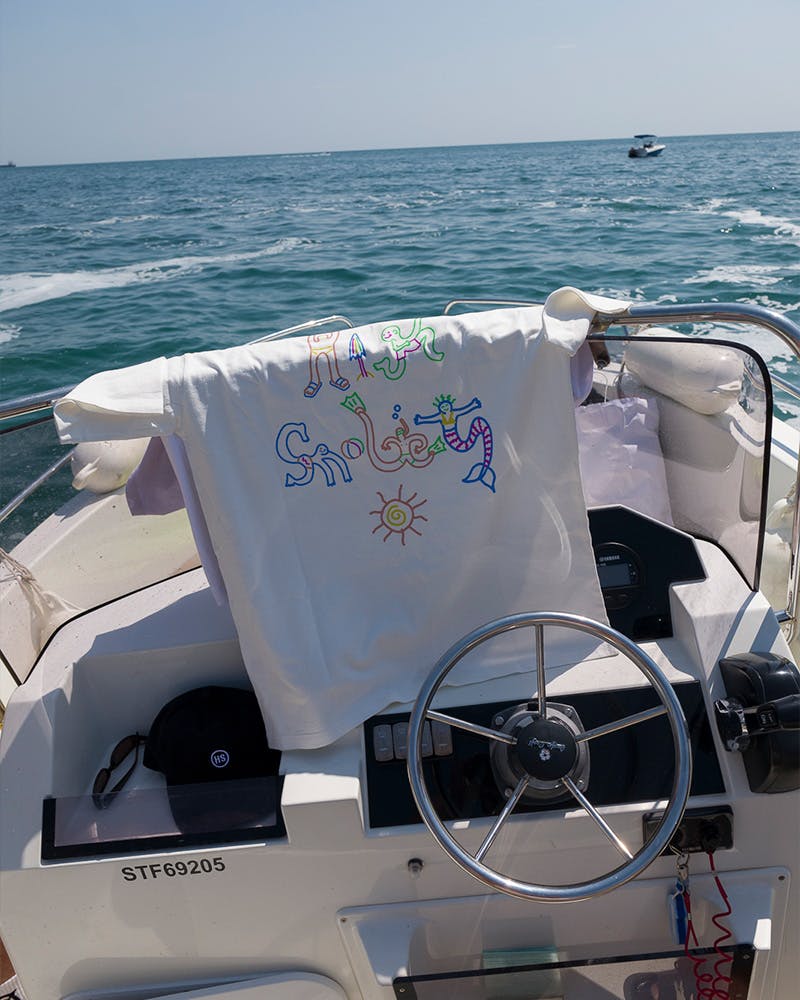 We caught up with the photographer to talk travel essentials, vacation wardrobes, and more. Browse his mini travel diary above and check out our interview below.
What does travel mean to you?
Travel means freedom. It's very inspiring for my creative process, without traveling I definitely could not create.
What are the most important things to consider when planning a trip?
To me the most important is the destination you're going to, and who you're traveling with. The rest doesn't really matter.
How does travel fit into your life and work?
It's totally part of my life and work, I can't stay at the same place for too long or I get bored. If I can't travel then I'd just drive away for the week-end or something.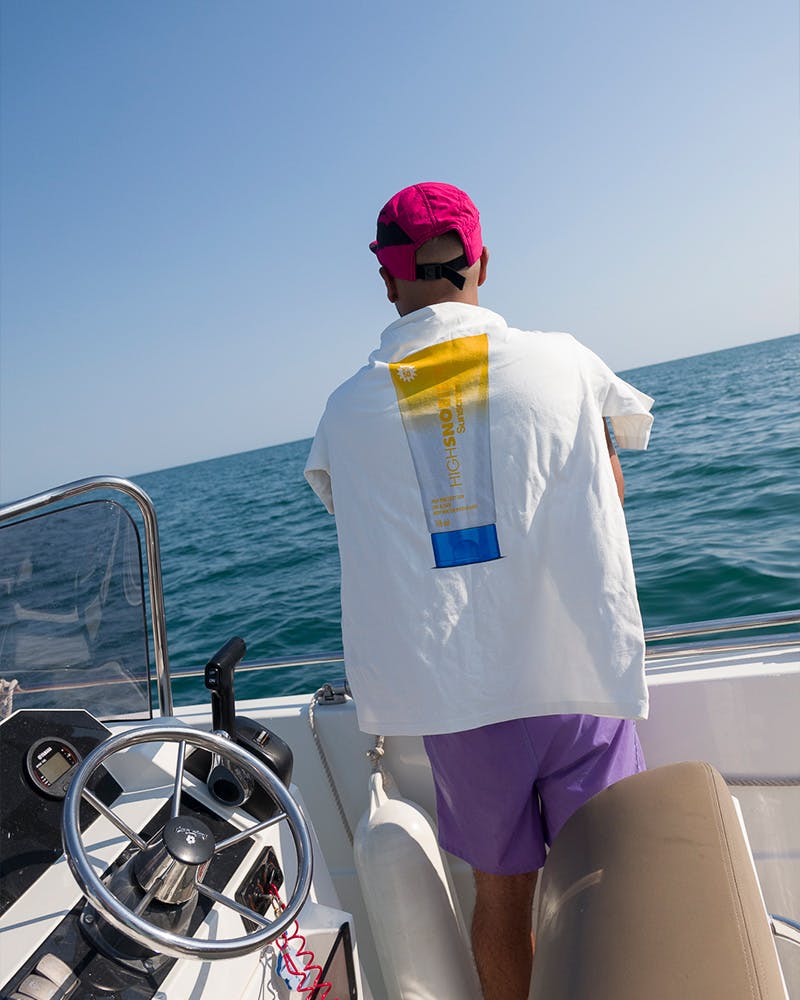 What are your must-have travel essentials?
My cameras.
How does travel inspire your creativity?
Discovering new cultures, new architecture, meeting strangers/locals on the street — all of this is very inspiring to me.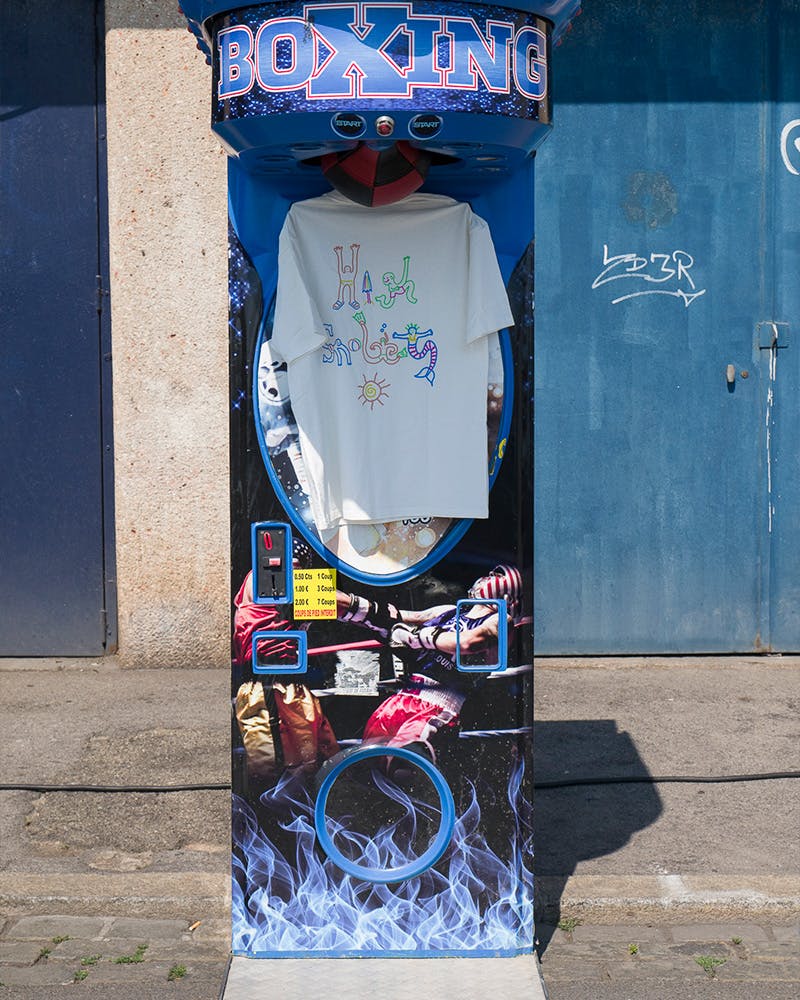 What's your vacation packing strategy?
I just bring whatever I find before packing, no strategy at all.
How does the Highsnobiety collection fit into your vacation wardrobe?
It's very easy to wear, basics with nice colors that I can wear anytime.
What are your dream vacation spots?
I don't really have a dream vacation spot, I usually end up going by the Mediterranean Sea (where I'm from) because it's the closest/easiest for me to go. I usually travel a lot during the year so I don't really feel like going super far.
Want to keep browsing? Head to the Highsnobiety Shop for more products that we love.