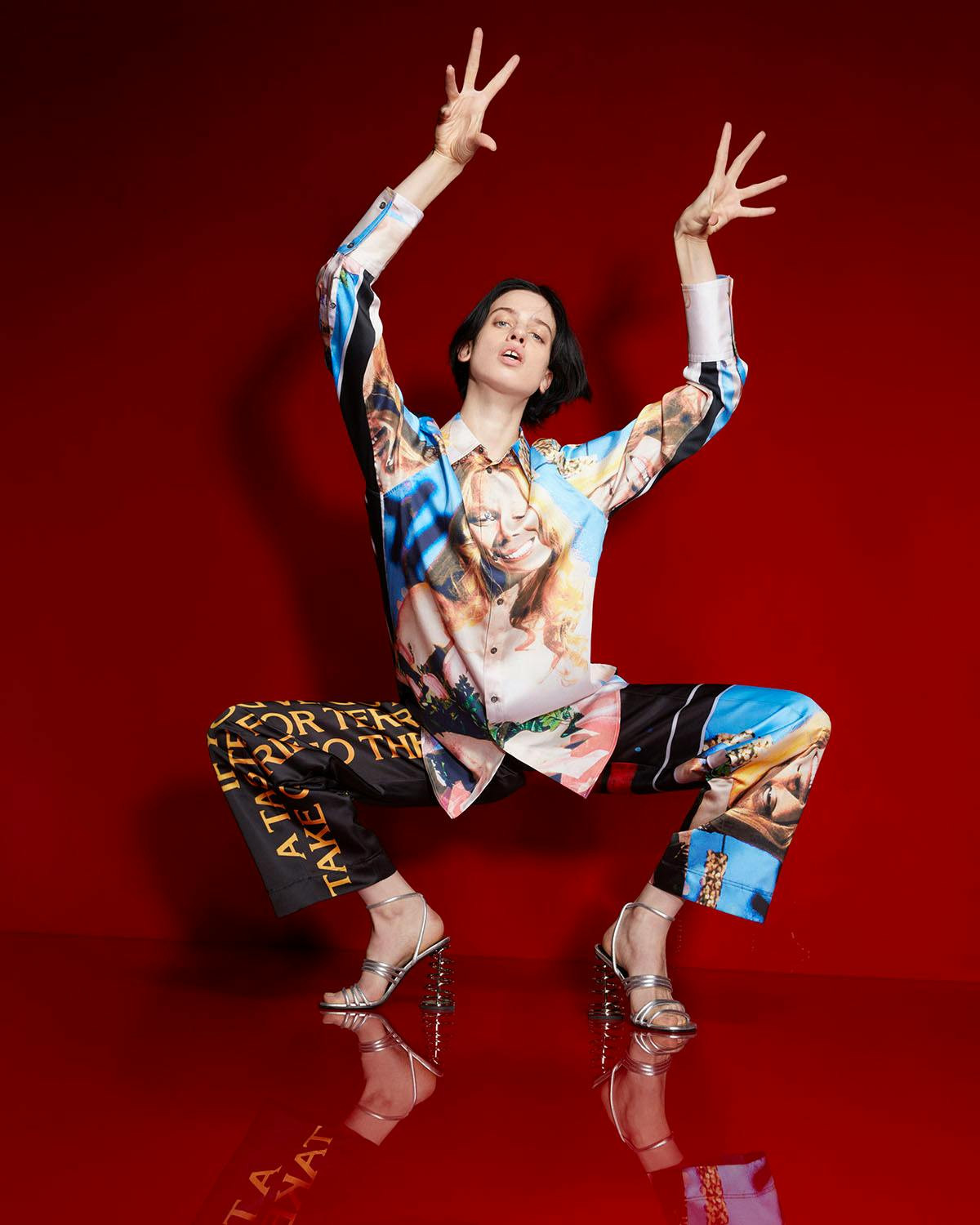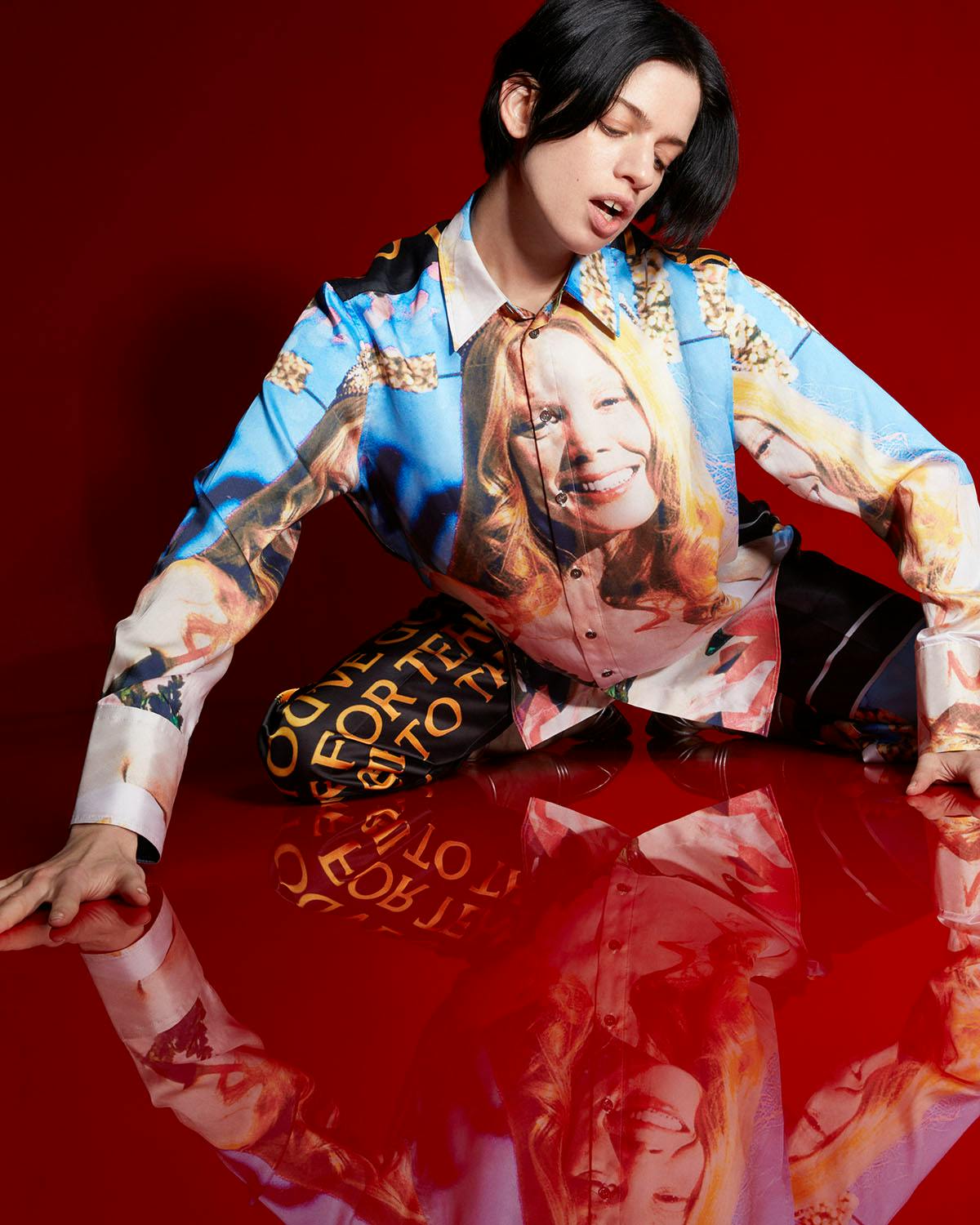 Brand: Carrie x JW Anderson
Season: Fall/Winter 2022
Buy: Online at JW Anderson's website
Editor's Notes: JW Anderson's Carrie collection is bloody amazing. Featuring visuals from Brian De Palma's cinematic interpretation of the Stephen King novel, the range is an easy yes for film buffs and fashion aficionados alike.
T-shirts, button-downs, pants, and puffers bear the film's tagline — "If you've got a taste for terror, take Carrie to the party" — and its iconic poster, a side-by-side of the horror protagonist, played by Sissey Spacek, before and after that famous pig blood moment.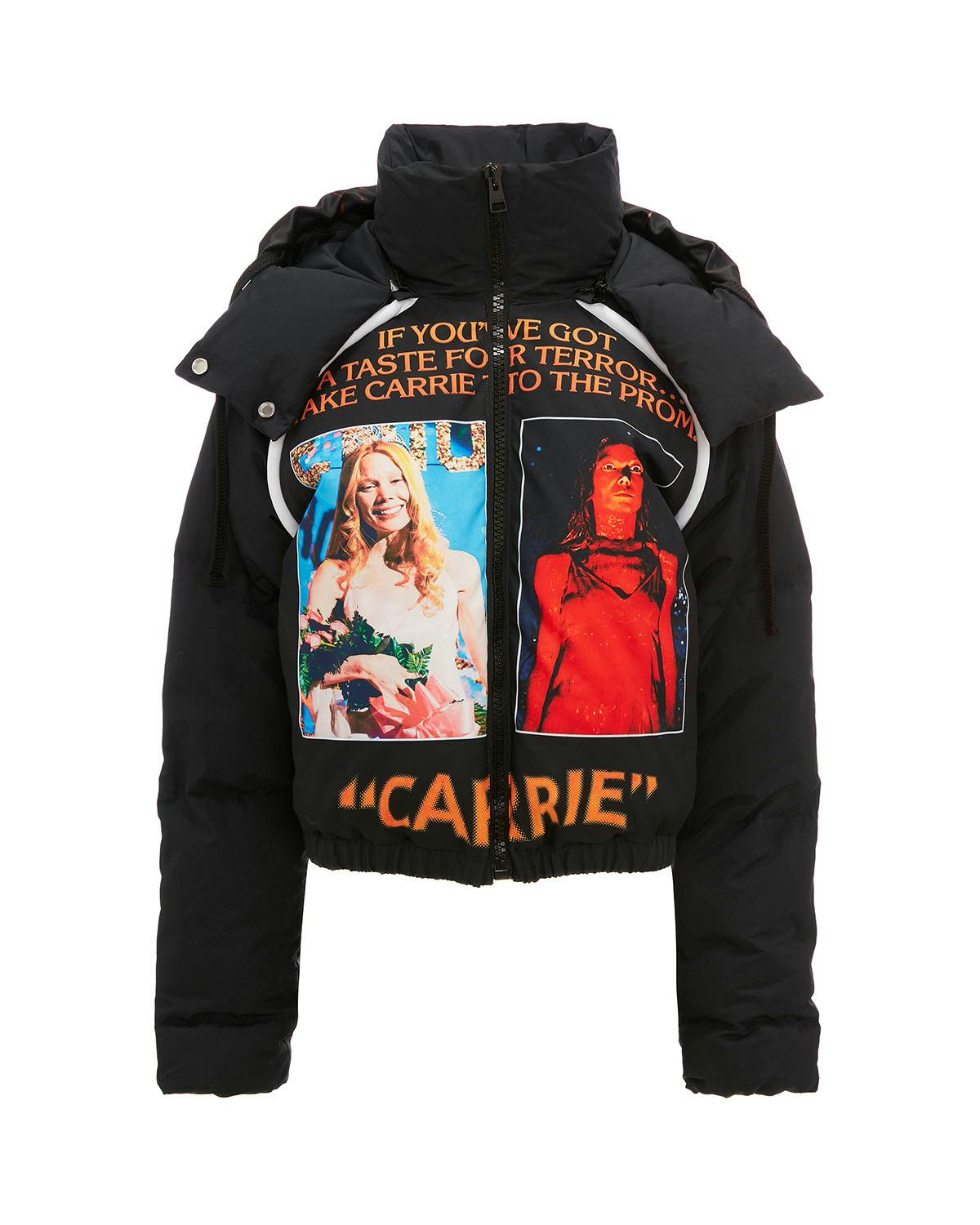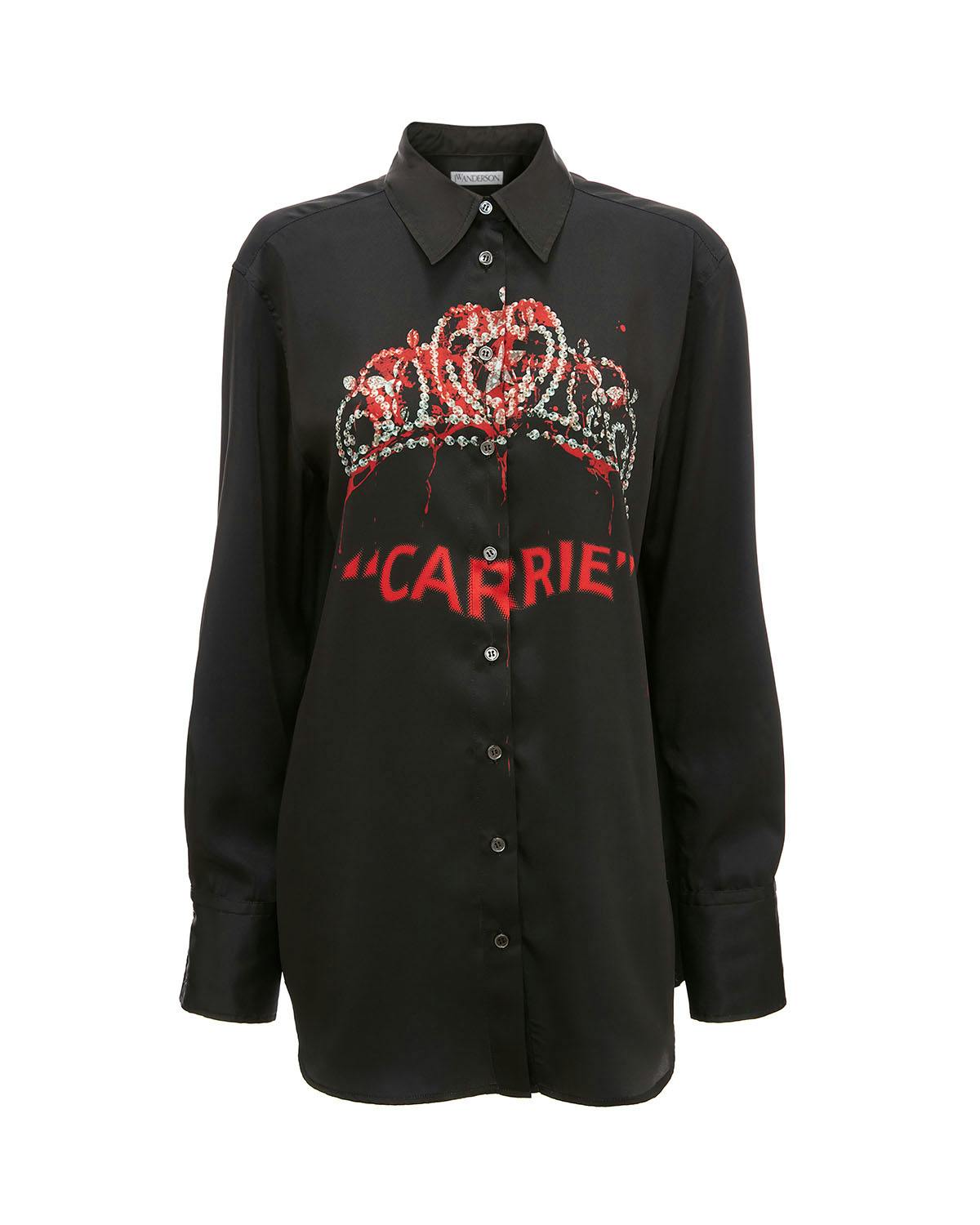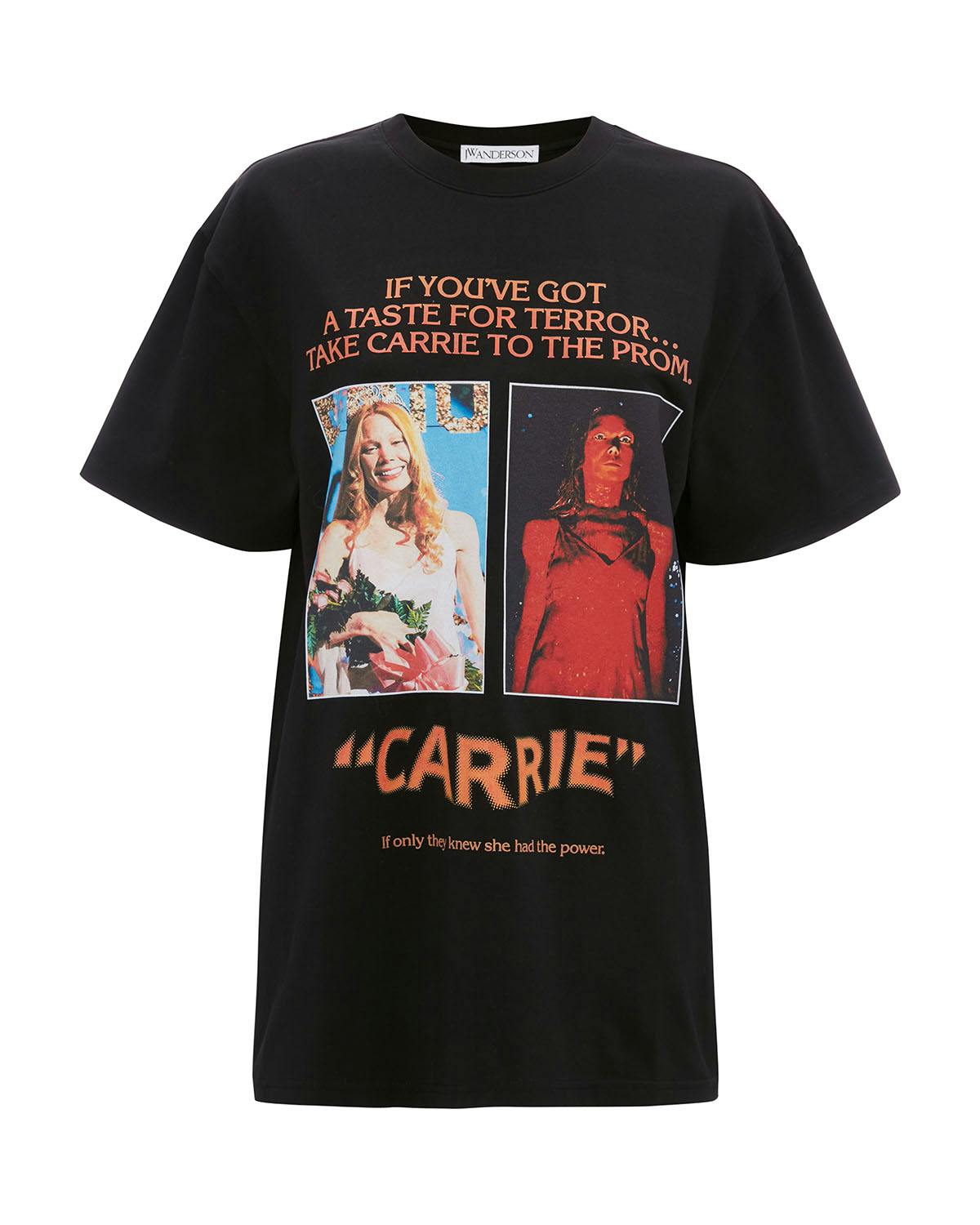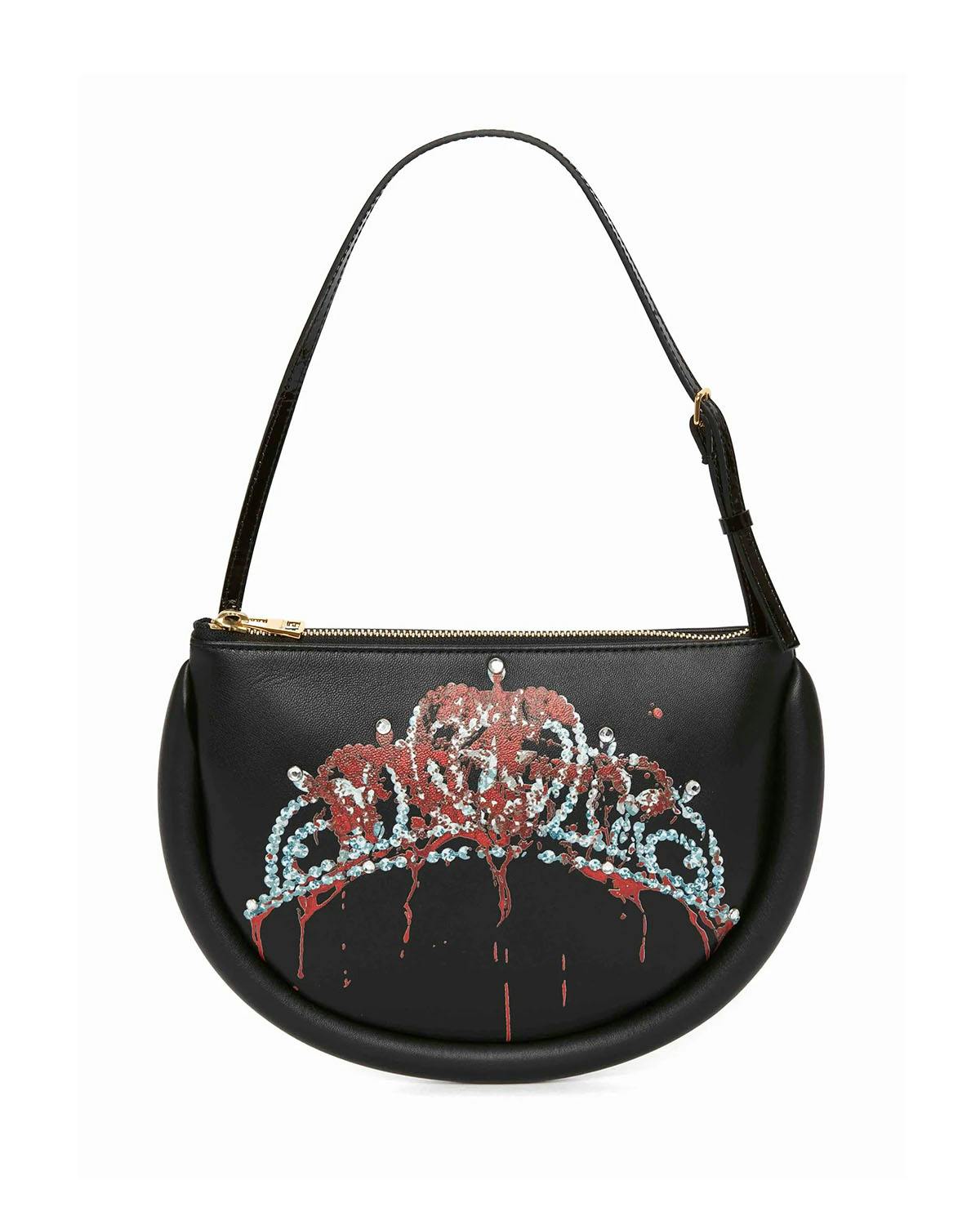 A series of simpler separates are printed with a gore-soaked prom crown and "CARRIE" scrawled beneath. The Halloween-ready graphic is even applied to JW Anderson's Bumper Moon bag, a recent fashion favorite.
The Carrie collection comes hot on the heels of JW Anderson's Run Hany collab, a range of apparel and accessories paying homage to the Korean manga. Markedly different titles, both make for perfect collaboration fodder thanks to their enthusiastic fandoms.
In conclusion: Jonathan Anderson's Letterboxd has never looked better.