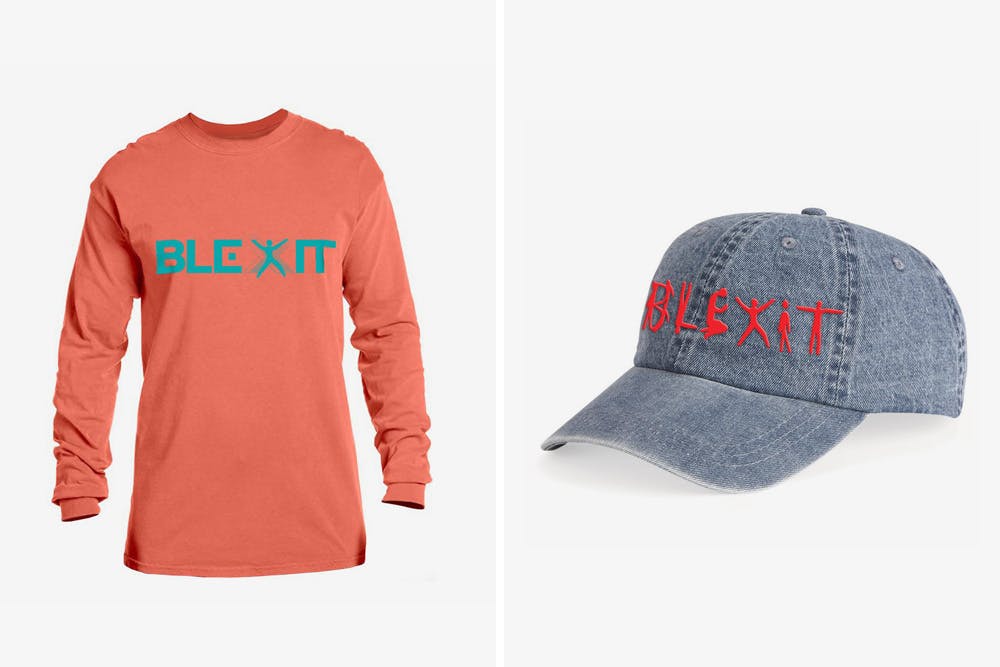 Kanye West has designed a range of merchandise for a conservative organization that encourages young black people to leave — or make a "Blexit" from — the Democratic party, Page Six reports.
The designs were debuted on Saturday during Turning Point USA's Young Black Leadership Summit. The organization's communications director Candace Owens told Page Six  that, "Blexit is a renaissance and I am blessed to say that this logo, these colors, were created by my dear friend and fellow superhero Kanye West." Owens added that West, "has taken one of the boldest steps in America to open a conversation we have needed to have."
West's backing of the conservative organization follows another political move he made last week, which saw him paying off debts for Chicago's democratic mayoral candidate, Amara Enyia.
Of course, West isn't the only celebrity involving himself in politics as of late. Chance the Rapper has also endorsed Enyia's campaign, while more recently Texas' democratic candidate, Beto O'Rourke, has seen support from LeBron James and Travis Scott.
Scott spoke out during O'Rourke's Houston rally, asking young people to get out and vote.
While James was spotted wearing a "Beno for Senate" cap ahead of the Lakers match against Spurs this weekend.
Does celebrity endorsement affect how you vote? Let us know in the comments.
Now listen to Jonah Hill & Na-Kel Smith discuss how to be a better person.