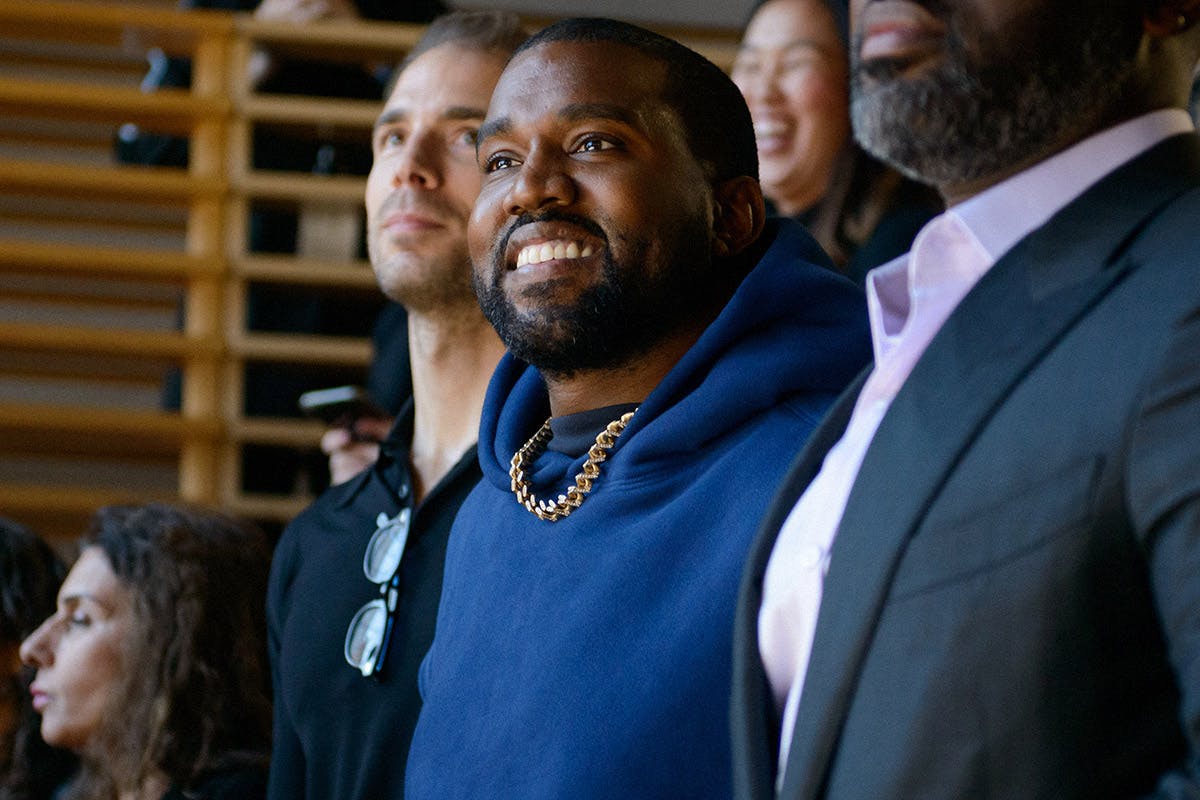 Gap's chief executive officer Sonia Syngal has just confirmed that Kanye West is "very focused" on his YEEZY Gap apparel line, which is slated to launch before mid-year.
Gap stock shot up 39 percent the morning after West announced his multiyear partnership with his brand, YEEZY last year. According to CNBC, news of the 10-year-long deal brought more than $1.4 billion to Gap's market cap of $3.8 billion.
Now, amid global store closures and ongoing restructuring, Gap is banking on West's star power and the rising profile of the venture's 25-year-old design director, Mowalola Ogunlesi, to boost profits once again.
Last July, West teased pieces from their forthcoming collection, signaling a break from the signature earthy tones of past YEEZY collections and a return to one of his time-worn, favorite patterns: tie-dye.
But soon after sharing footage from a fitting at his Wyoming ranch, West's ill-fated Presidential run began to drown out most other news stories. However, the eagerly anticipated Gap collab was not forgotten.
Syngal revealed to Business of Fashion, "I spoke to Yeezy last night and he's very, very focused on this incredible opportunity." It's good news for YEEZY fans but even better news for The San Francisco retailer. Ongoing store closures overseas have weighed down its fourth-quarter results, with sales coming up short of estimates.
The company is currently undertaking its "Power Plan 2023," which outlines stark changes to its typical business model, including a radical shift to online commerce, and a major focus on loyalty programs. "What we're doing with our loyalty design is establishing really intimate emotional brand-level engagement," Syngal told investors last week.
"The brand is back in a conversation at the zeitgeist of culture where it belongs," she said. In fact, according to Syngal, Gap is already gaining traction with the Gen Z demographic ahead of the Yeezy debut. Meanwhile, the deal will give the YEEZY brand mass distribution and exposure to an even broader market. West's compensation will reportedly be tied to sales, and his business will earn royalties and potential equity.