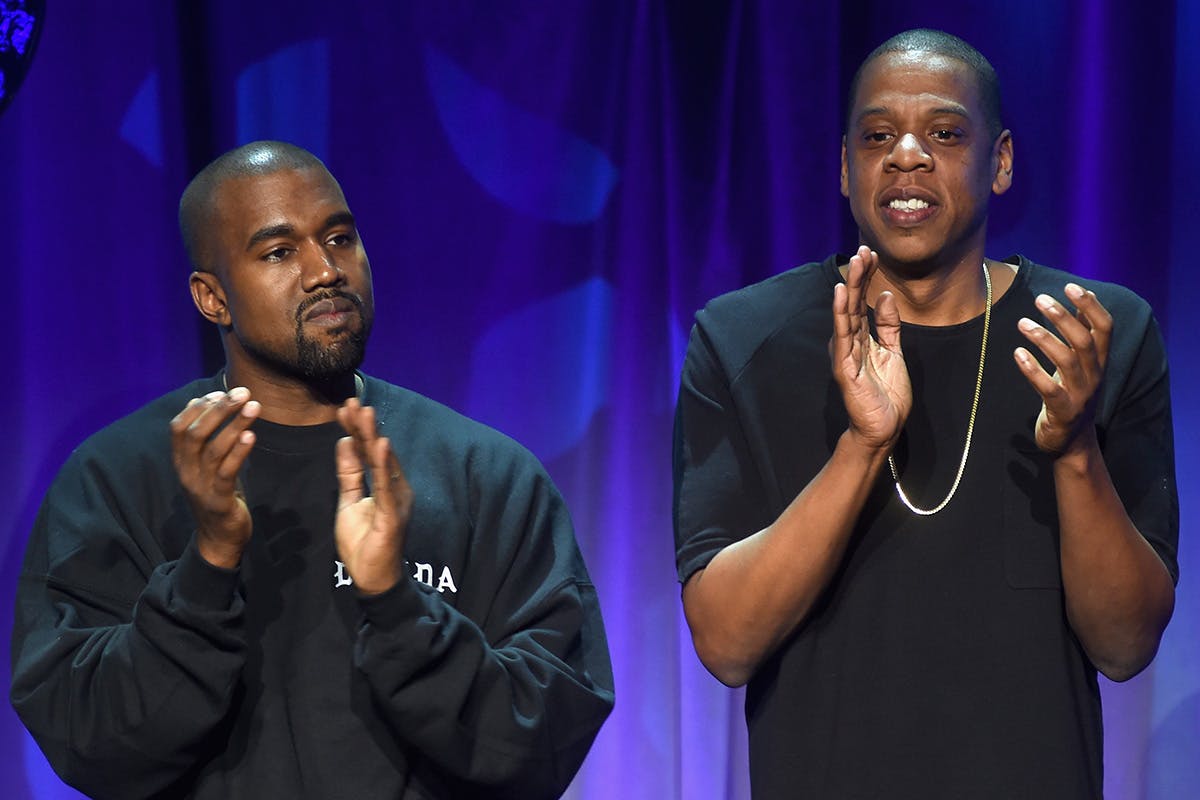 It looks like the beef between clan West and clan Carter has officially been squashed. Among the many posts that mark Kanye West's return to Instagram is one featuring Jay-Z and Beyoncé Knowles, and it's captioned "famleeeeee."
Take a look at the shot below.
If calling the Carters family isn't enough, the shot also carries another, subtler gesture that insinuates the power couples are finally patching things up. The heels Bey is wearing are the clear mules from the YEEZY Season 5 collection — the ones that cost a sweet $850.
The beef goes back some years, with the rumor mill going into overdrive around West and Kardashian's wedding in May 2014, when JAY-Z — who was tipped to be best man — and Beyoncé opted to go on vacation in New York state rather than attend the wedding.
A few tumultuous years followed, with Bey and Kim K sitting next to each other at a YEEZY show in 2015, followed by West ranting about Blue Ivy and North not having playdates, and the Carters not doing enough after Kardashian's Paris robbery.
For now at least the dust seems to have settled around the situation.
In related news, Kanye West might be taking over the 'New York Post' and other papers today.