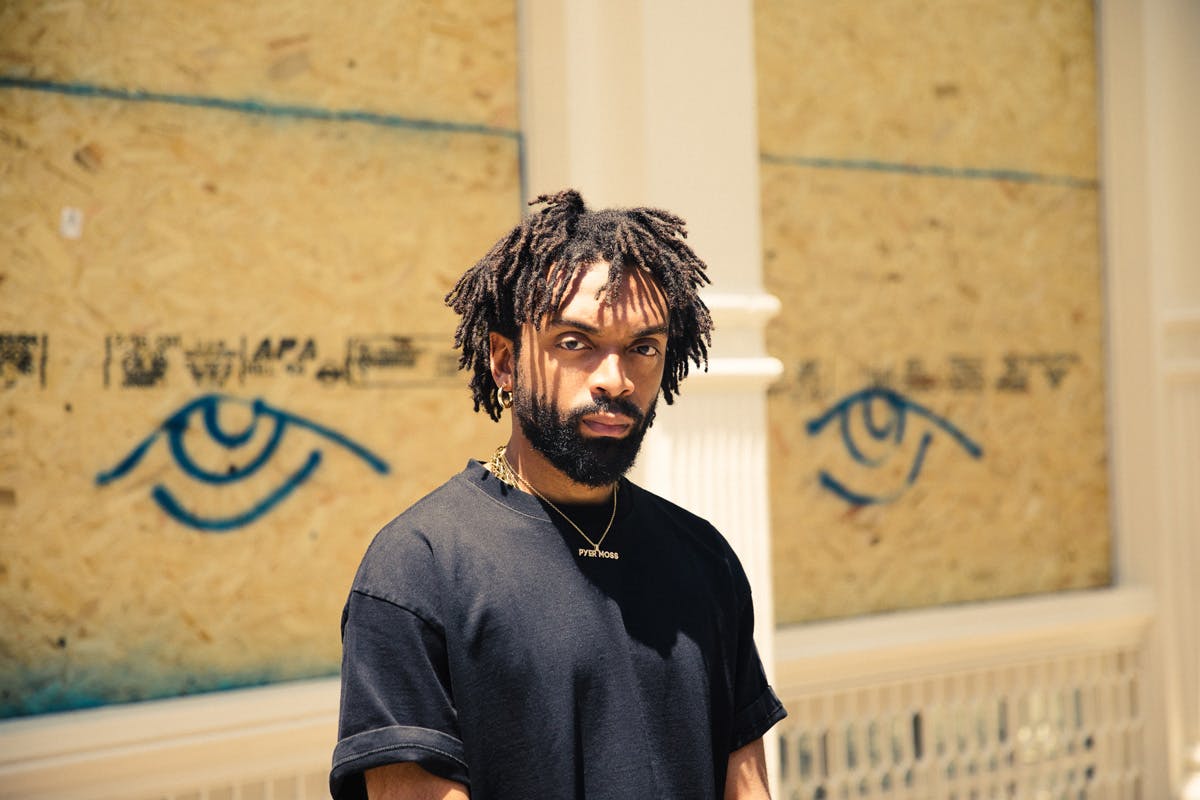 The Council of Fashion Designers of America (CFDA) has announced the winners of the 2020 CFDA Fashion Awards.
Pyer Moss founder Kerby Jean-Raymond was among the big winners of The Council of Fashion Designers of America (CFDA) awards announced yesterday. Crowned as the winner of the American Designer of the Year award, the win symbolized a bigger shift in a change in fashion's new guard, where traditional (mostly white-owned) luxury brands are often crowned the winners of awards.
Telfar Clemens, winner of the American Accessories Designer of the Year, mostly for his affordable, yet highly covetable "Bushwick Birkin" bags, and Christopher John Rogers, winner of the American Designer of the Year, are equally part of this new guard. And rightfully so. Luxury fashion executives can learn a thing or two from Pyer Moss founder Kerby Jean-Raymond (as well as Telfar Clemens and Christopher John Rogers). And now they will.
Last week, Jean-Raymond and the French luxury conglomerate Kering — the mother company of Balenciaga, Gucci, Saint Laurent and more — announced the creation of Your Friends in New York, a new platform designed to empower the next generation of innovators. The platform will merge fashion, art, music, philanthropy and wellness to "form an ecosystem of creativity that reimagines how consumers discover and interact with brands."
Officially launching next year, Your Friends in New York will consist of various divisions including an event and experiences division, an incubator inspired program, philanthropic initiatives, and a merchandise label. Kering will be supporting as a partner.
Early on in the pandemic, Jean-Raymond soft launched Your Friends in New York in a bid to help those on the front lines, as well as to help those struggling to keep their businesses afloat. Under the moniker — which was already in the works with Kering, yet which hadn't officially launched — Your Friend in New York saw the designer convert his Pyer Moss office in NYC into a donation center where it collected and re-distributed PPE for hospital workers. It also provided $50,000 in grants for struggling small businesses. And that was just the start.
Now six months later, something bigger. "It's important to me to create and work on ventures that are future forward, involve the community at large and that will continue to help others grow in the fashion and art space," said Kerby Jean-Raymond.
"When I met Kerby in 2019, I was impressed by his unique perspective of creativity, innovation, business and social issues. What struck me immediately was his willingness to invent a new, singular model, freeing himself from the usual constraints of the fashion system. It was only natural for Kering to support this project that seeks to empower new artistic talents, to encourage the diversity of creativity and to give a voice to the younger generation of innovators" said François-Henri Pinault, CEO and Chairman of Kering.
It's exactly that which luxury houses can learn from Jean-Raymond. Since the very start of Pyer Moss' launch in 2013, the label has been concerned with building a narrative that speaks about heritage and activism, always while paying back, and more importantly, including, the community it's selling to. Something that's rarely authentically embraced by luxury brands who only in the past five years have shifted their attention, see: marketing spend, to a younger and more diverse generation of consumers. Jean-Raymond understands his audience, not just the clothing they wear and the celebrities they look towards for style inspiration and the discovery of new brands, but every other cultural touch point as well. He understands the music they listen to, the films they watch, the food they eat, the other brands they buy. Along with brands including Telfar and Collina Strada, it's what sets him apart in the New York fashion scene.
And it's that value people seek today. According to a 2019 study on value-driven brands by Deloitte, "55 percent of survey respondents believe businesses today have a greater responsibility to act on issues related to their purpose. Those failing to do so risk being displaced by purpose-driven disruptors." It's even bad for business in the long-term with purpose-oriented companies seeing higher productivity and growth rates. Kering is therefore smart joining forces with the designer and his team, who despite having a business that operates on a much smaller scale, will educate the conglomerate to no longer simply vie for the wallets of young creatives, but support this next generation without asking anything in return.