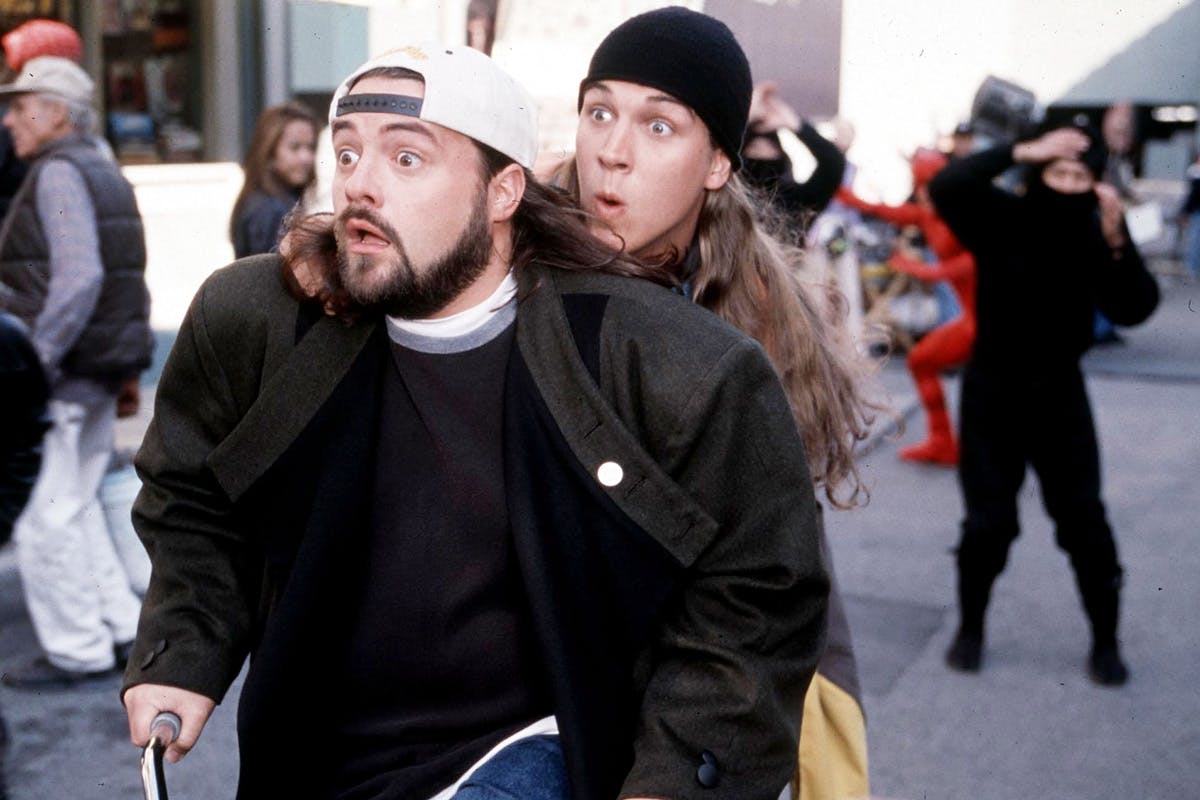 Kevin Smith has confirmed that the long-awaited Jay and Silent Bob reboot, which was first announced in 2017, is finally underway. Smith, who plays Silent Bob in the original film took to Twitter on January 1 to reveal that he "spent the first day of 2019 having a #JayAndSilentBobReboot pre-pre-production meeting."
The characters Jay and Silent Bob made their debut in Smith's first low-budget indie hit, Clerks, and went on to become cult classic superhero's appearing in several of his other films, including Mallrats, Dogma, and Jay and Silent Bob Strike Back.
Smith, who ranked every single Spider-Man movie a month ago, suffered from a massive heart-attack in February 2018. In result, he lost over 50 pounds and announced that he wold direct a Jay and Silent Bob VR series. Perhaps this element will be worked into the new reboot.
In other news, a new 'Rick and Morty' teaser gets fans hyped for season 4.