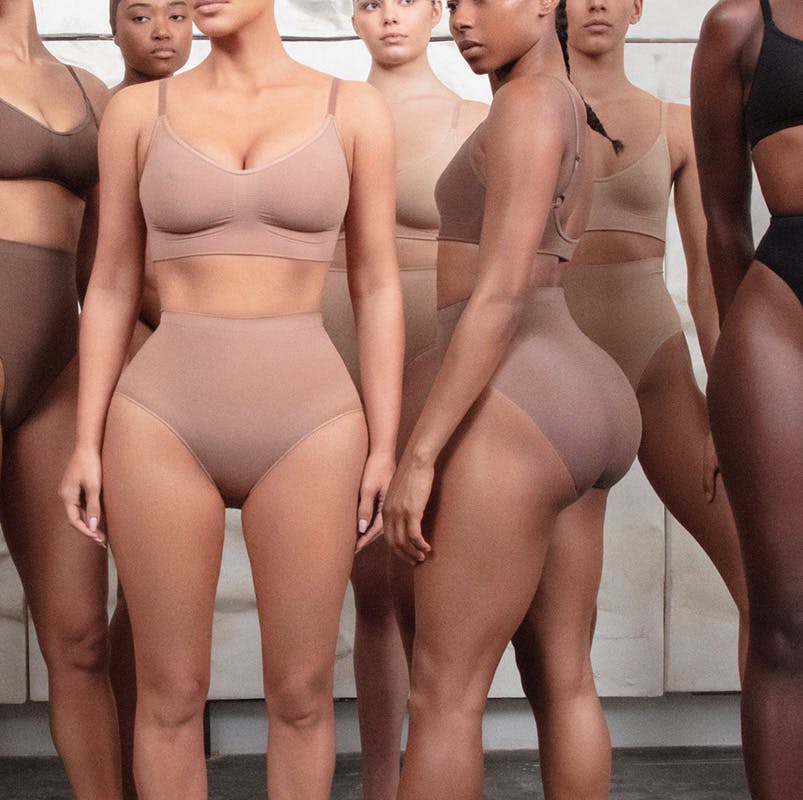 Kim Kardashian today announces her latest venture in the form of a shapewear line called Kimono. The 38-year-old media personality and businesswoman took to social media to preview the collection, which looks noticeably YEEZY-esque.
Via an Instagram post, Kardashian reveals that she's been developing Kimono for the past year. "Kimono is my take on shapewear and solutions for women that actually work," she says.
Kim went on to add that she has been forced to make her own shapewear styles in the past, also stating that it can be quite difficult to find a color that blends with her skin tone. One silhouette showcased, for example, is designed to be worn with a dress or a skirt that has a slit.
In addition to teasing the line, Kim revealed that Kanye drew the logo for the brand.
Kimono Solutionwear will be available in nine shades in sizes XXS to 4XL, coming soon.