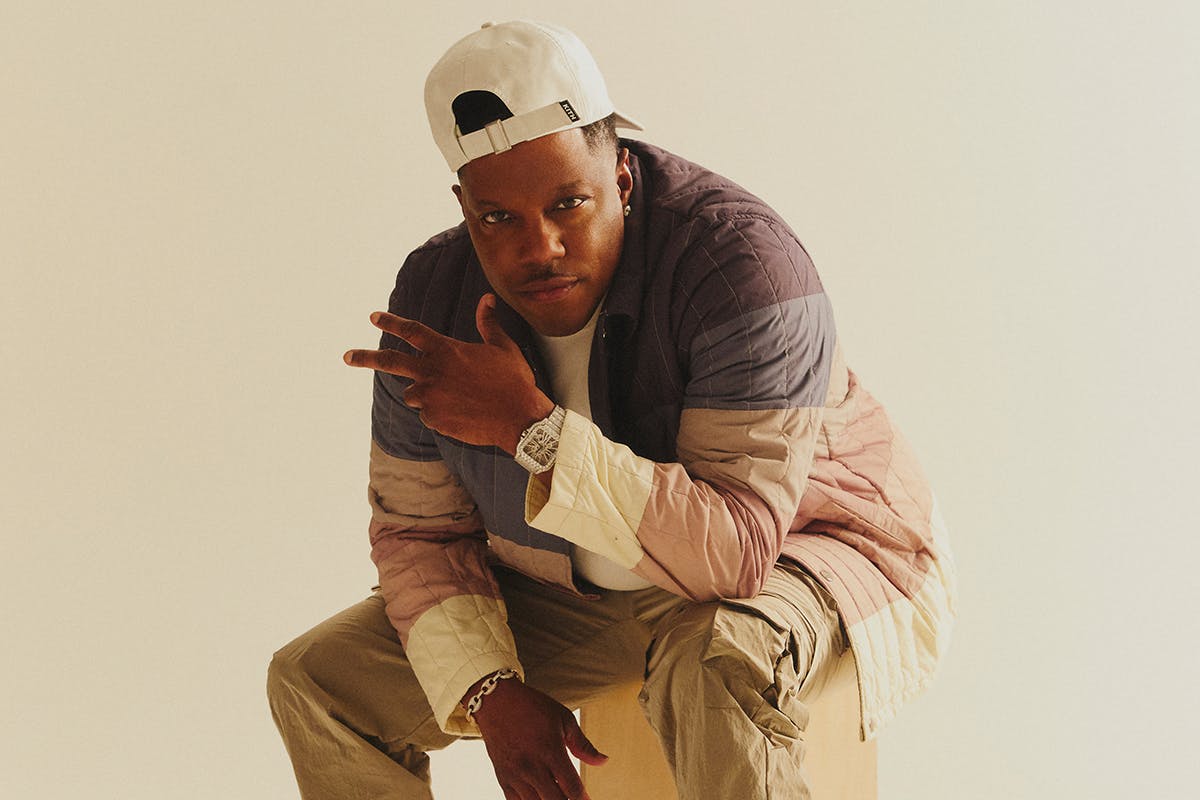 Like its first drop made abundantly clear, KITH's Spring 2022 collection is back to basics in the best way — approachable shapes, perfected palette, wearable gear.
The second portion of KITH's seasonal delivery — Spring 2, "New York to the World" — kicks off with a freestyle from Bad Boy vet, Harlem's own MA$E. His flow, effortless enough to mask cadence mastery, matches the ease of KITH's latest.
In a way, MA$E was the perfect frontman for this KITH drop: his deceivingly laid-back delivery is a neat complement to the collection's quietly complex athleisure-workwear hybrids.
Available on KITH's website and its stores from March 25, Spring 2 is simple but hardly plain.
Just like the stuff that launched with Spring 1, KITH's latest statement pieces are still versatile enough for daily wear and its "basics" are too stylized to be described as mere basics.
In fact, Spring 2 marks the return of KITH's 101 Program, a series of staple garments realized in time-tested hues and treatments.
This is the stuff that you could buy tenfold and still not have too much of, just 'cuz it's all so imminently wearable.
KITH founder Ronnie Fieg's Clarks Originals 8th Street collection is also getting beefed up with a few new silhouettes and colorways, intelligently arranged to best complement the clothing.
But that's just the tip of the iceberg, as Highsnobiety reveals in our exclusive deep-dive into KITH Spring 2.
Outerwear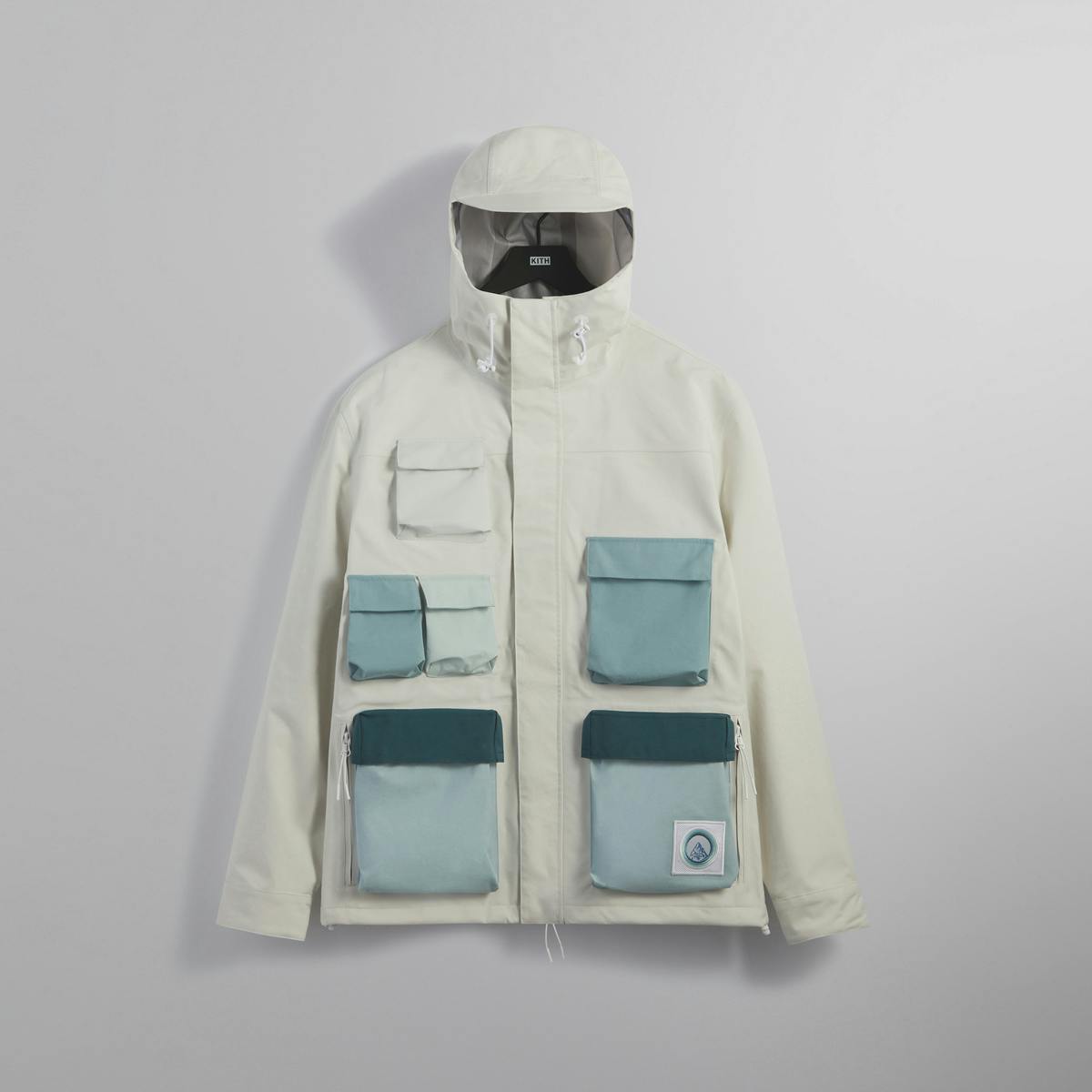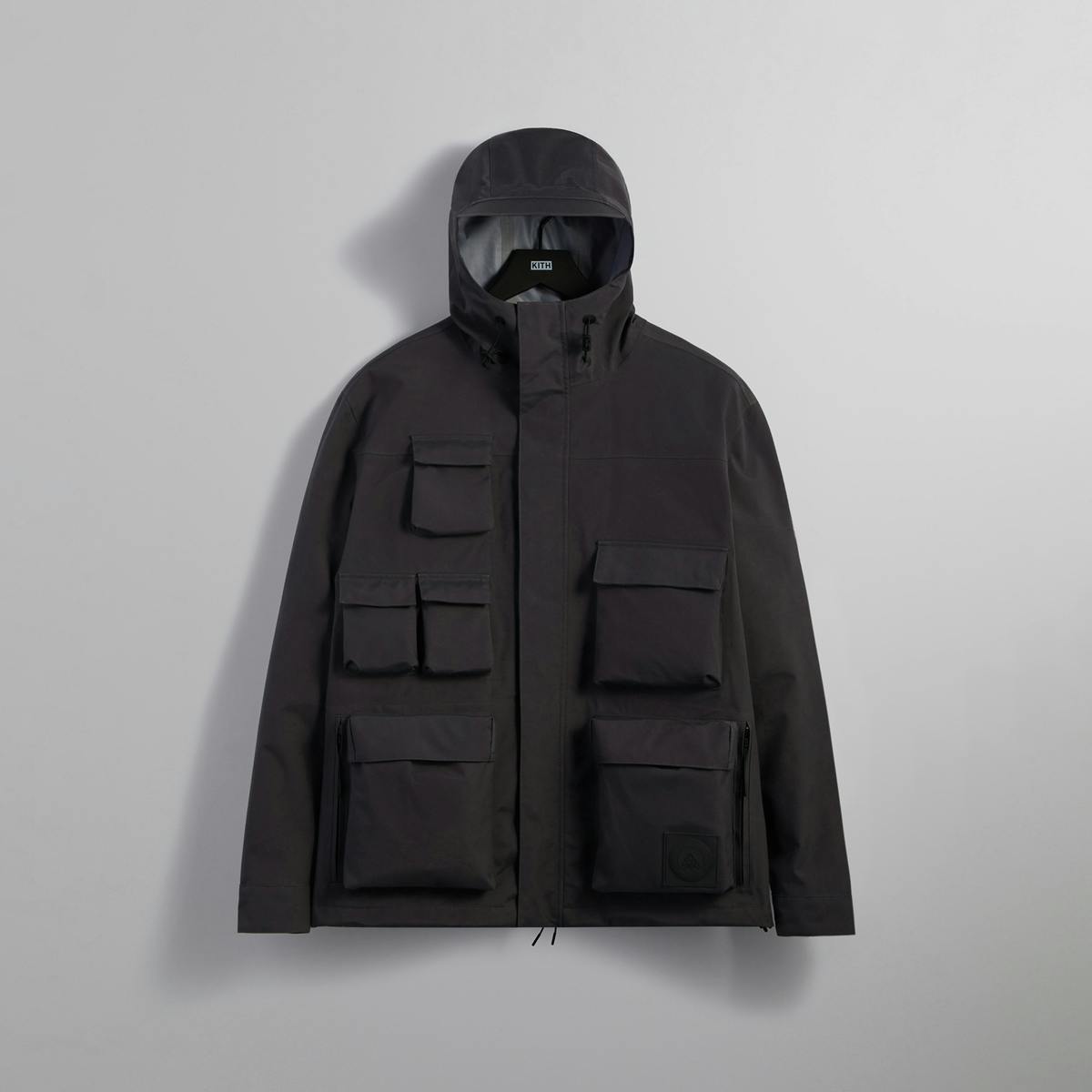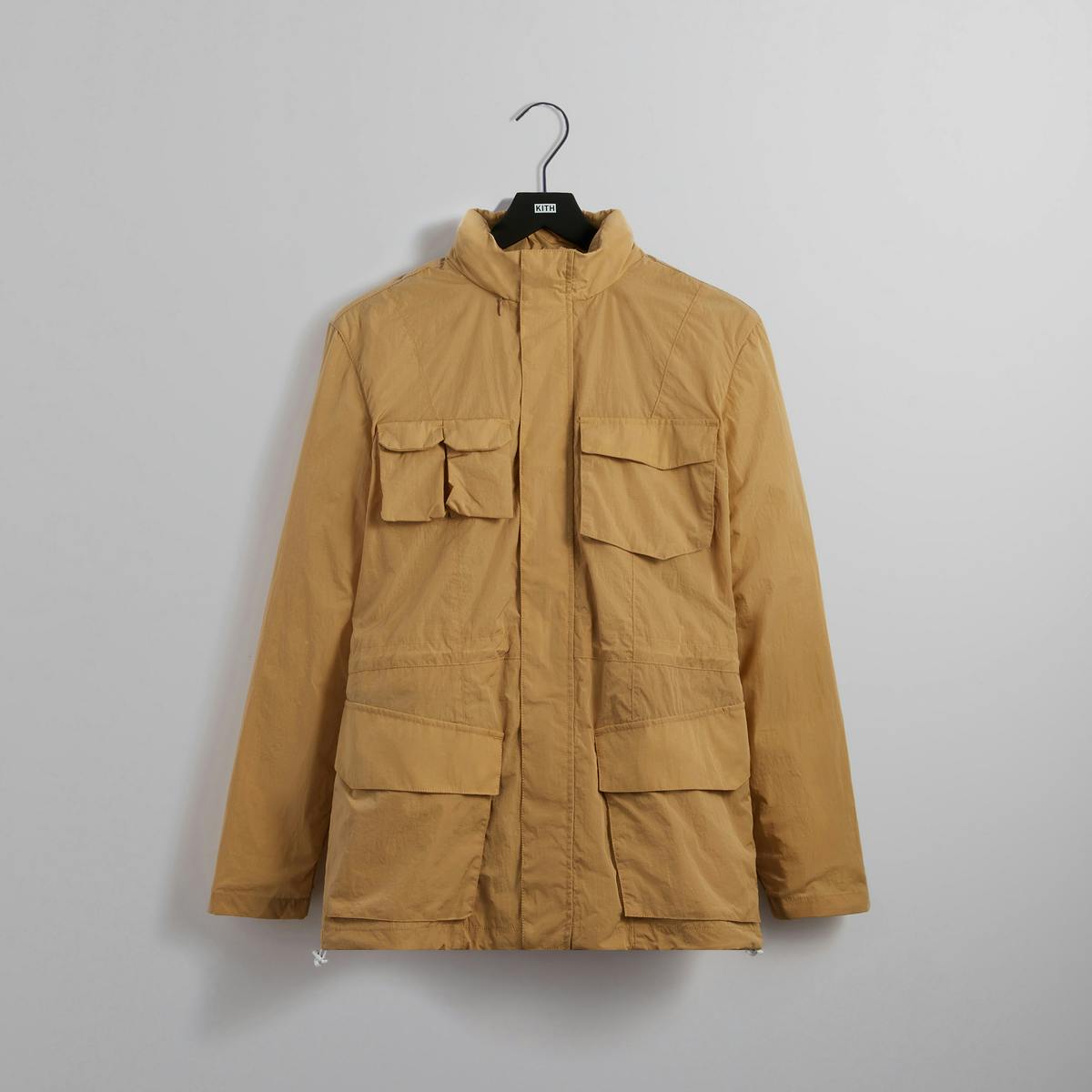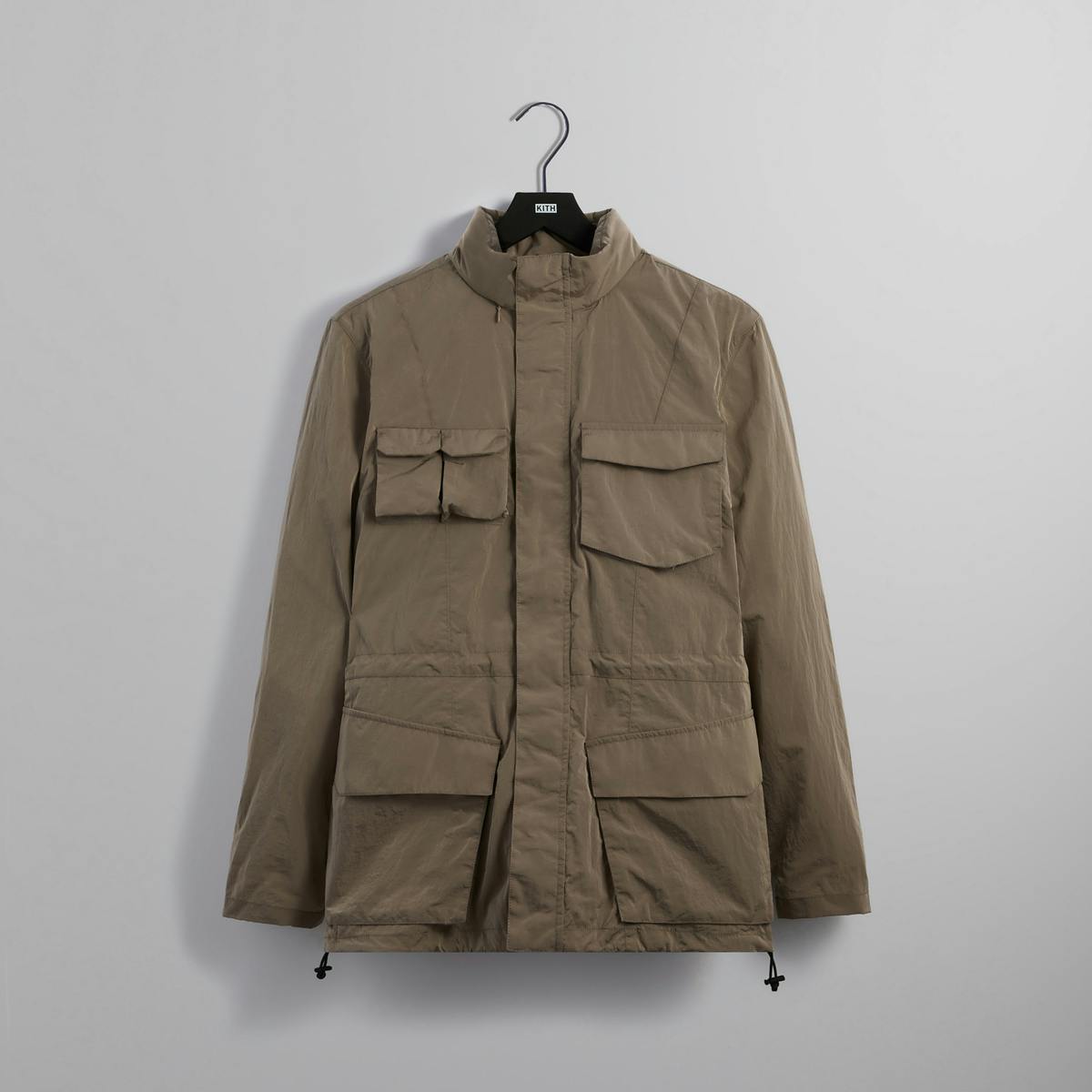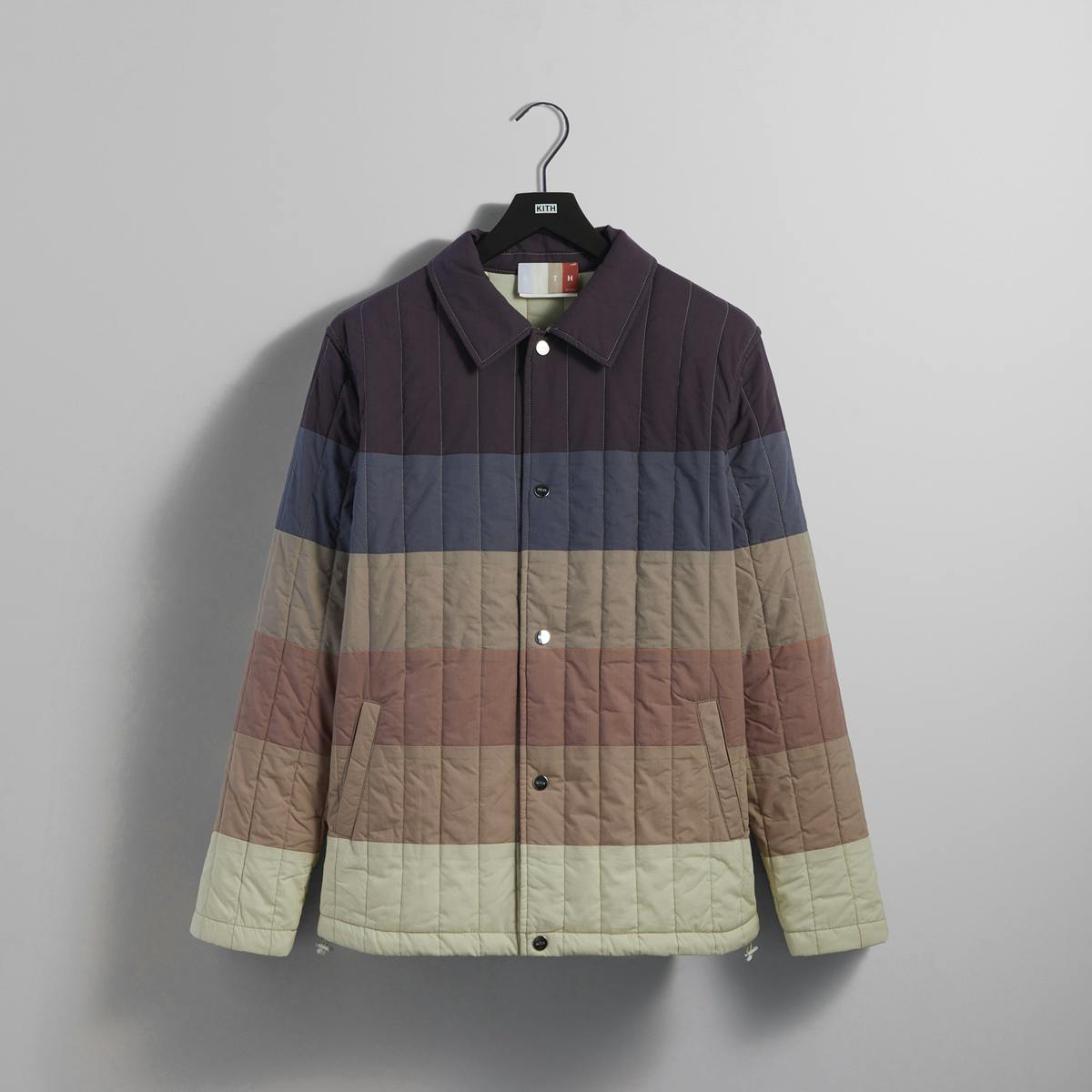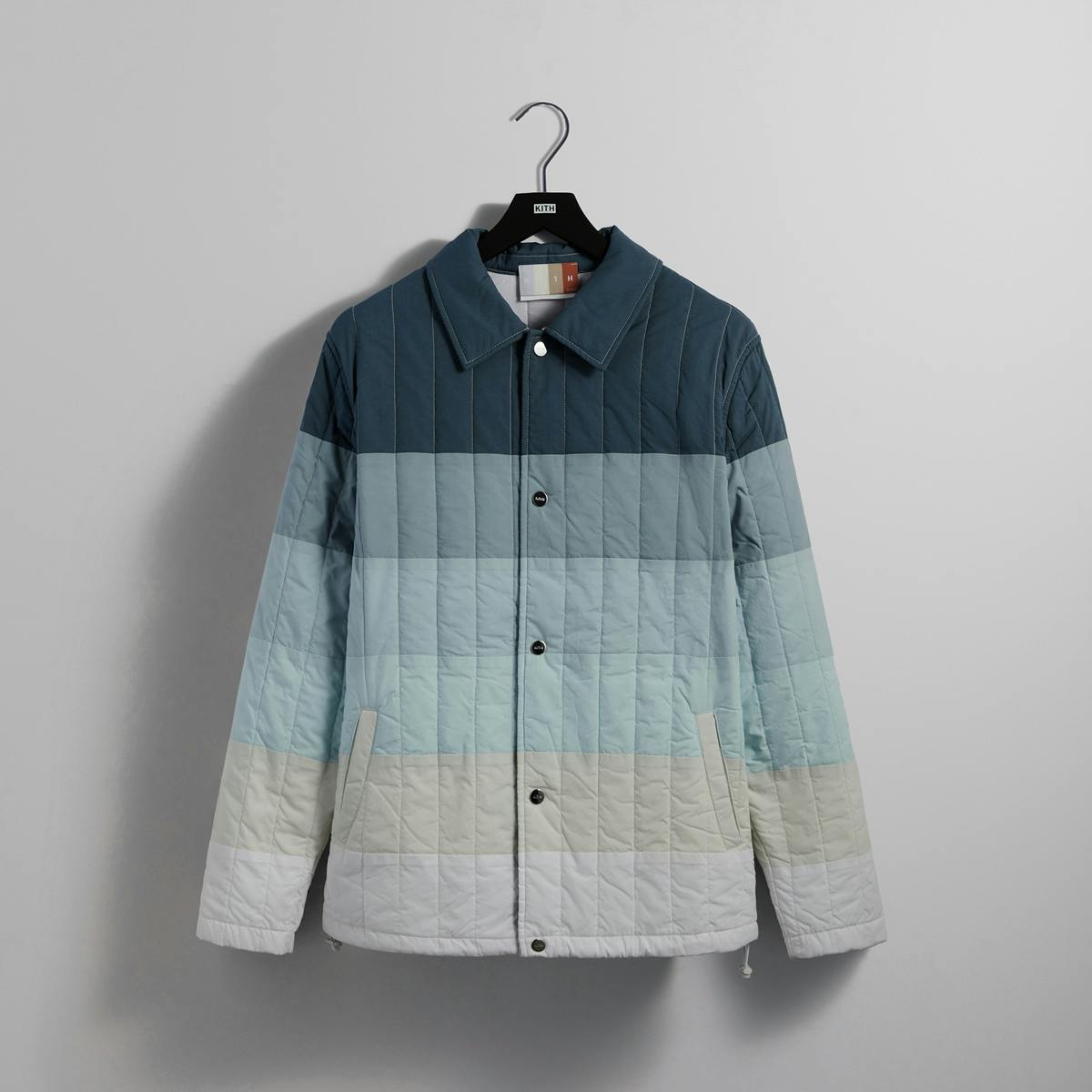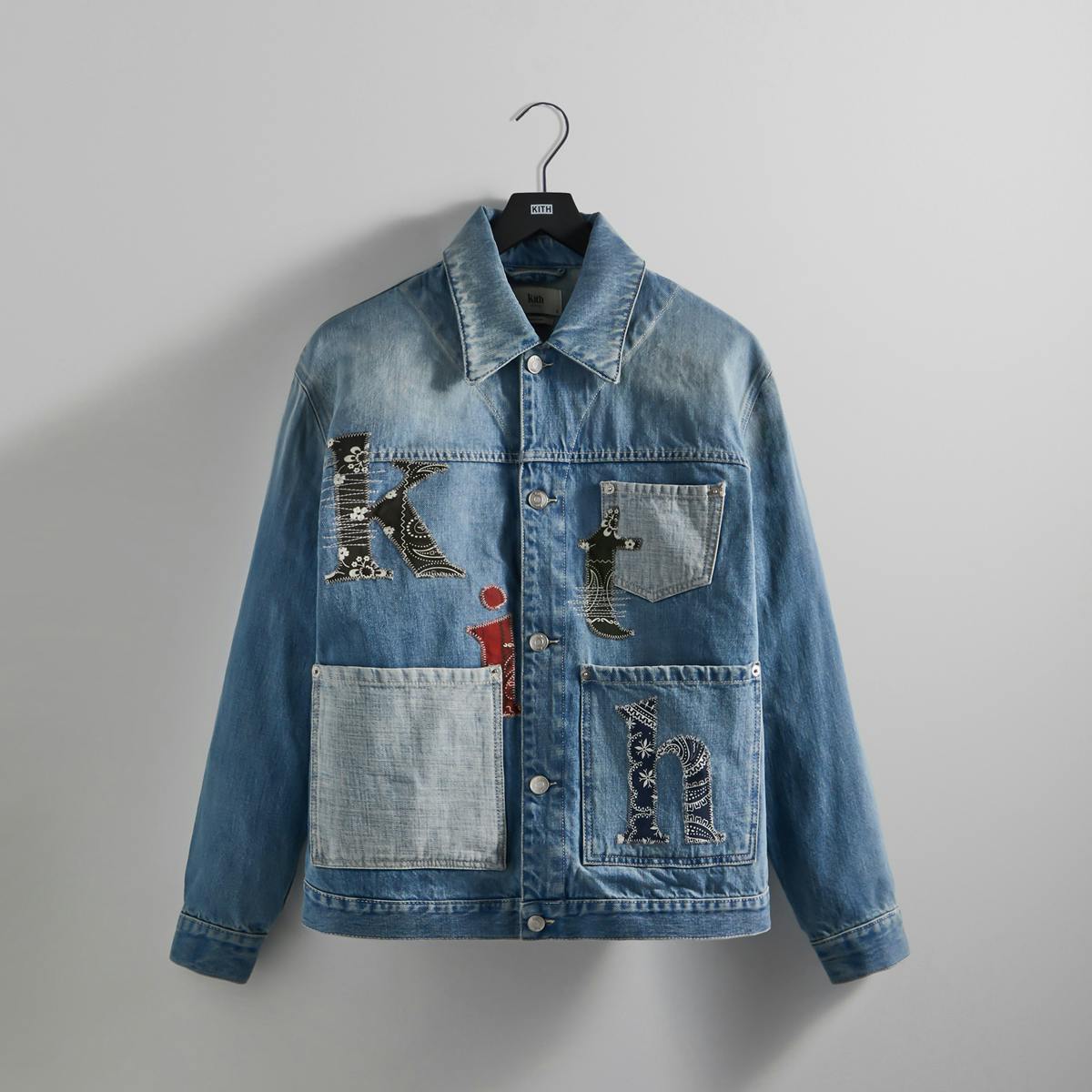 Up top, KITH hits the ground running. From the technical mastery of the bespoke nylon Madison III and Duane Track jackets — fitted with a spread of cargo pockets and packable hood on the latter — to the sumptuous graphic impact of the satin-lined Tapestry Coaches, patchworked Wythe denim trucker, and padded (and lightly down-filled) poplin Carmine shirt-jacket executed in deliriously pretty color-blocked shades, KITH's going from strength to strength here.
It's equally cliché to point out that there's something here for everyone but damned if KITH doesn't deliver exactly that.
Also, considering where KITH's fabrication was a decade ago (remember, the brand just turned 10), you could look at its latest round of outerwear as an unspoken flex. Everything here is functionally approachable but tweaked enough to stray plenty far from "normal," anchored by a sturdy undercurrent of quiet quality.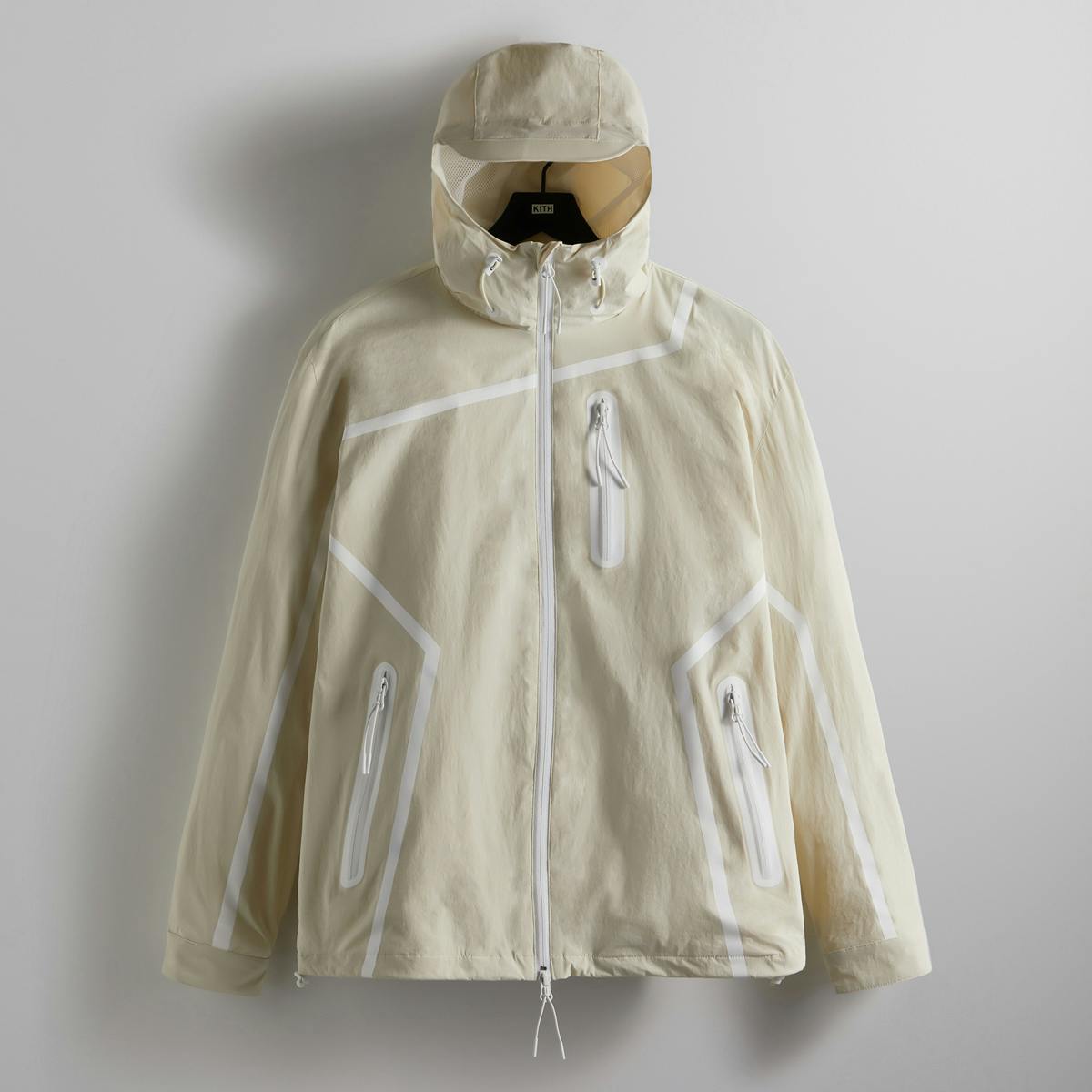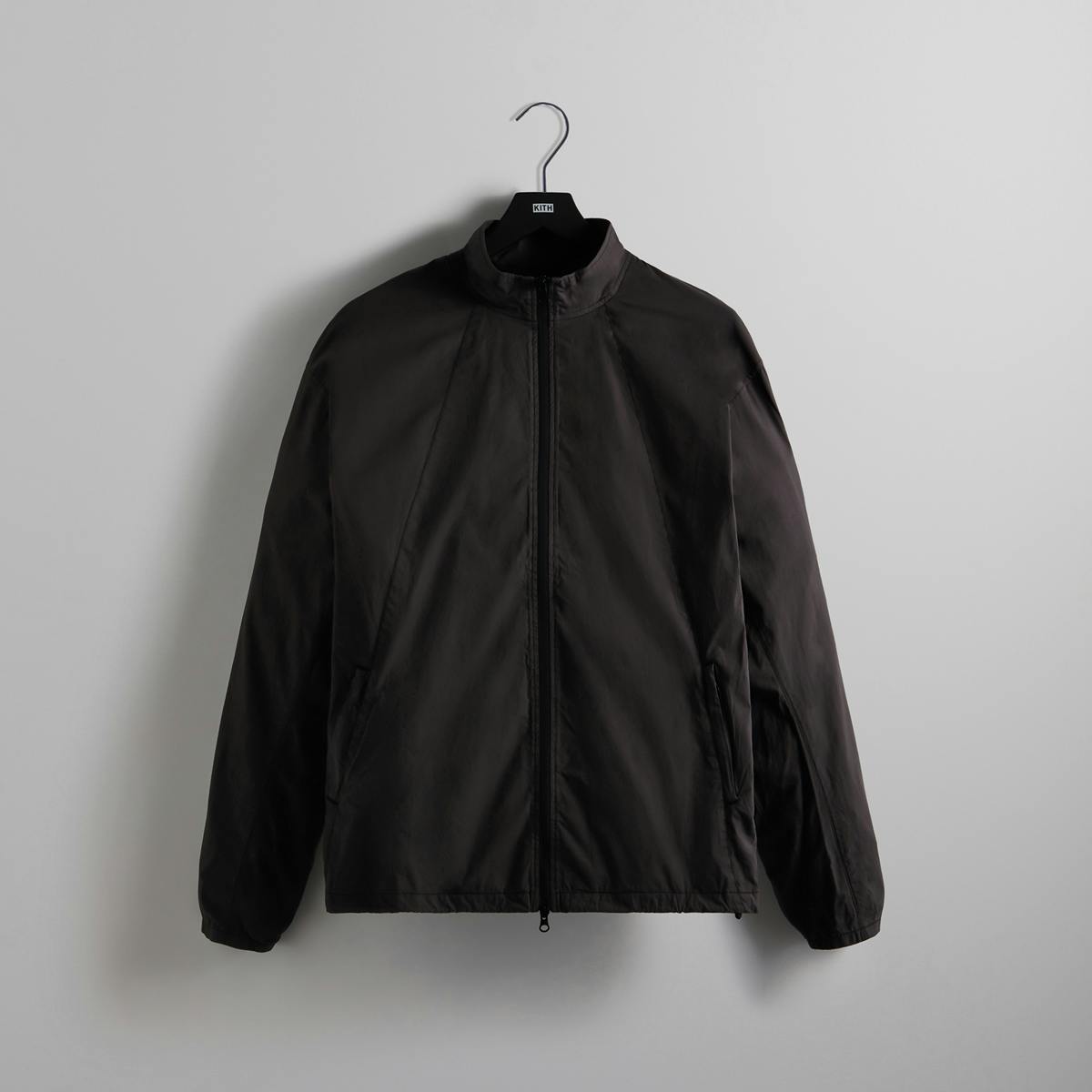 Here's where KITH's Spring 2 and 101 Program collections begin to intermingle, too, because 101 delivers the yin to the mainline collection's yang.
101 starts off simple with two pieces: the 101 Madison jacket and the 101 Windsor track jacket. Even these two humble layering pieces set the tone of 101's subtly premium design ethos.
The 101 Madison, for instance, is cut from a custom nylon/spandex blend that stretches with the body and boasts taped seams for weather resistance. Meanwhile, the 101 Windsor is lined with mesh and anatomically patterned.
Needless to say, 101 isn't some cheap diffusion line. Think if its wares as the daily drivers to KITH's occasionally more advanced mainline, each designed to be mixed and matched with ease.
Hoodies, Sweaters, Mid-Layers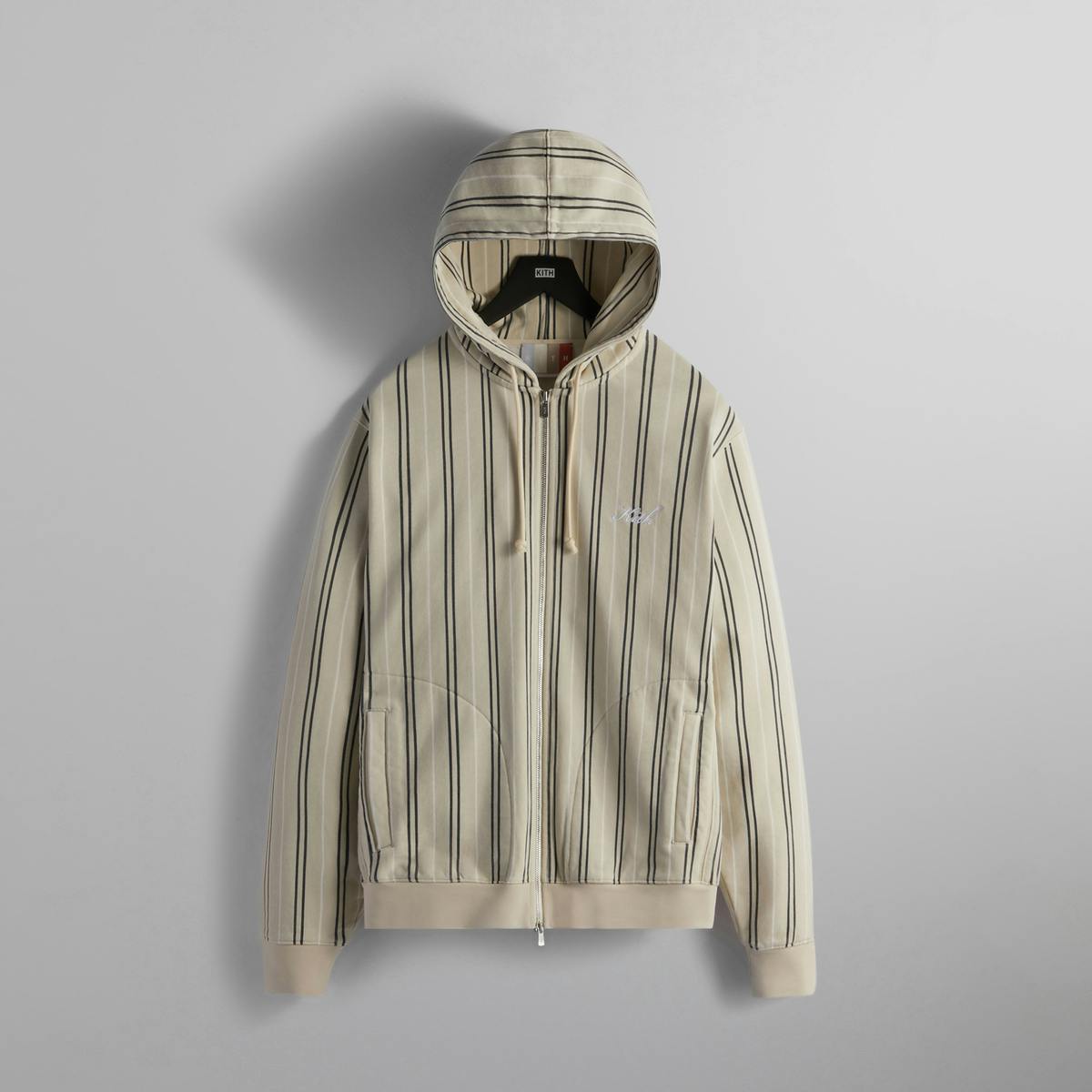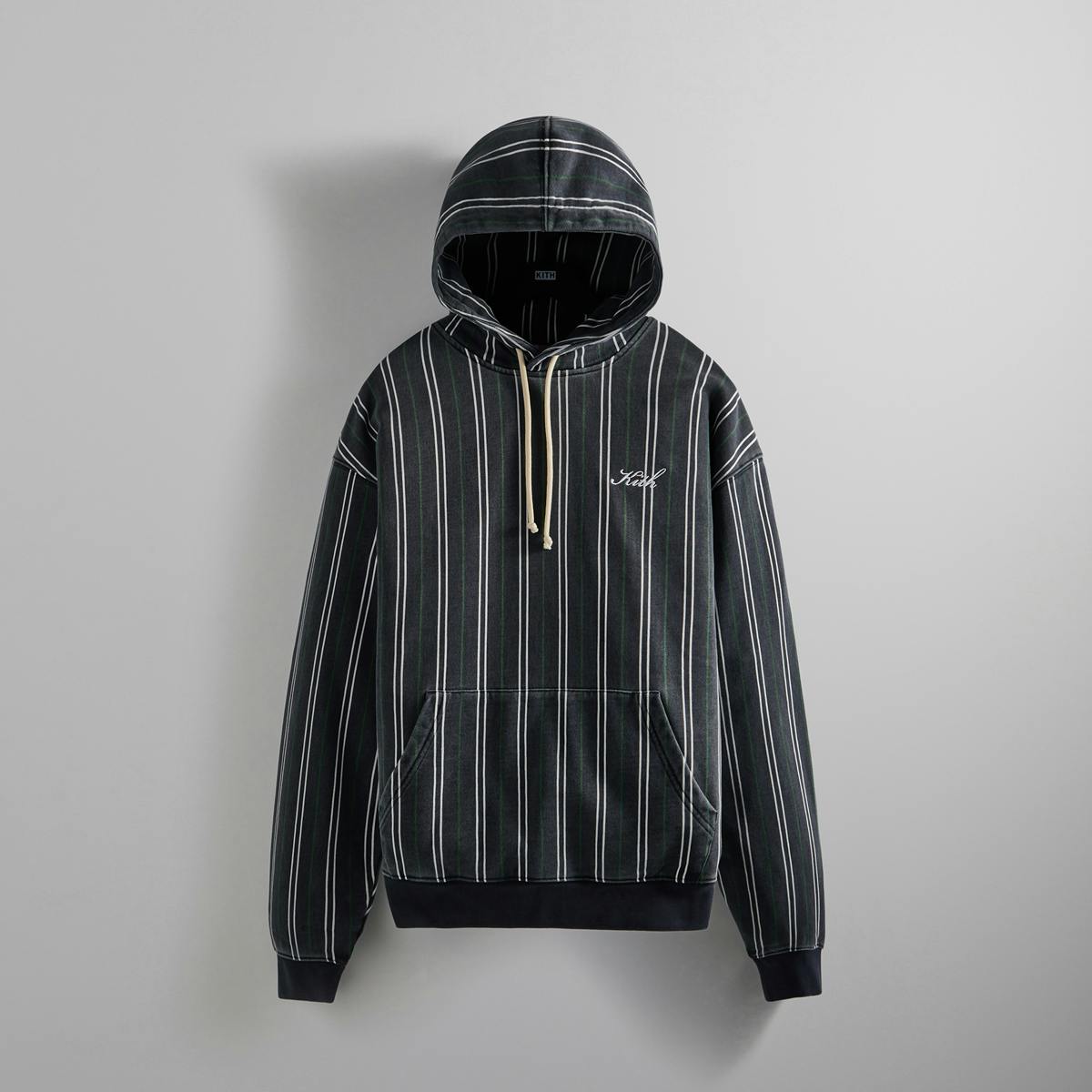 More directional goods inform Spring 2's mainline offering, like classically classy Williams III hoodies and pullover sweaters with pinstripes, plus a few sublime cardigans knit with chunky thread and paneled out with cool hues and earth tones.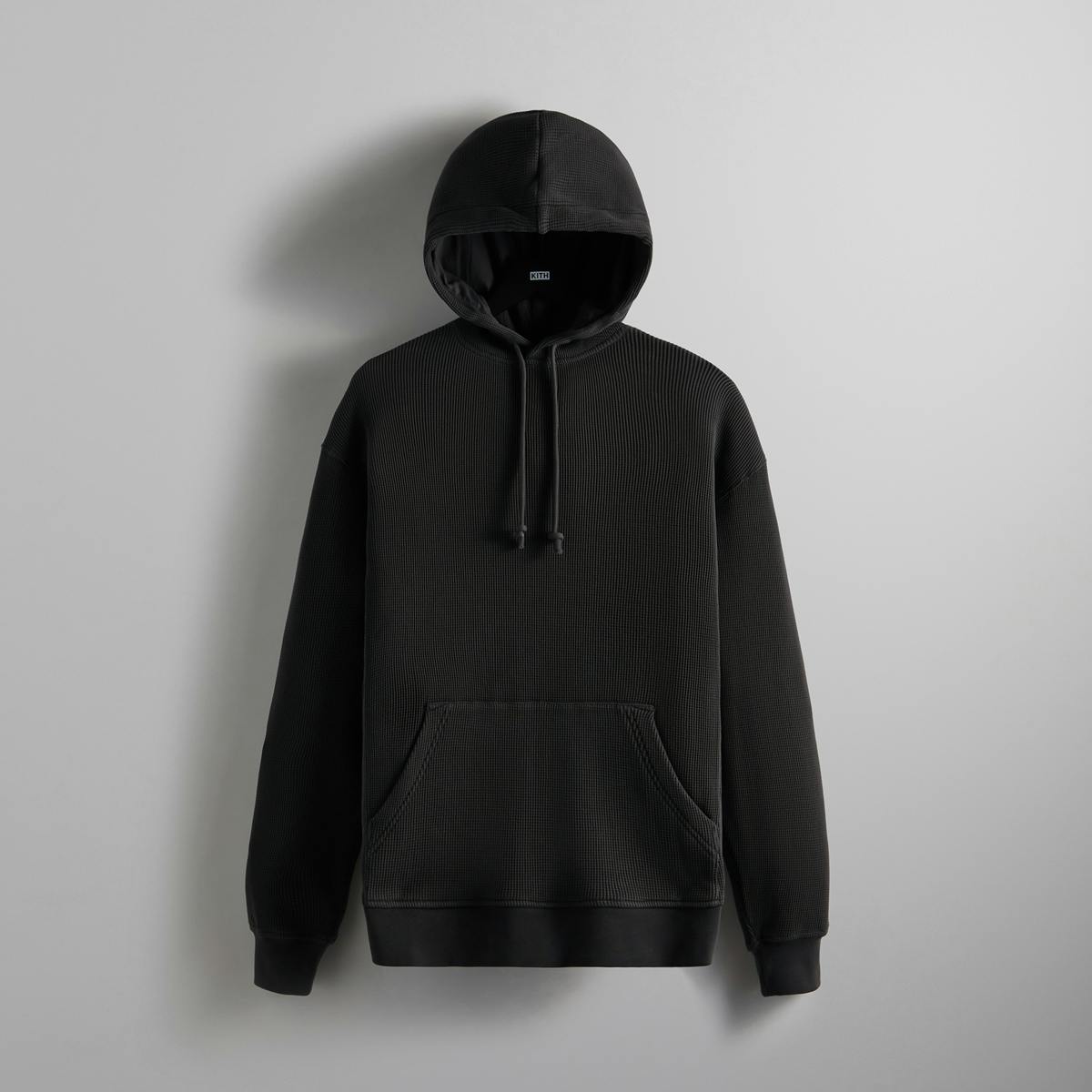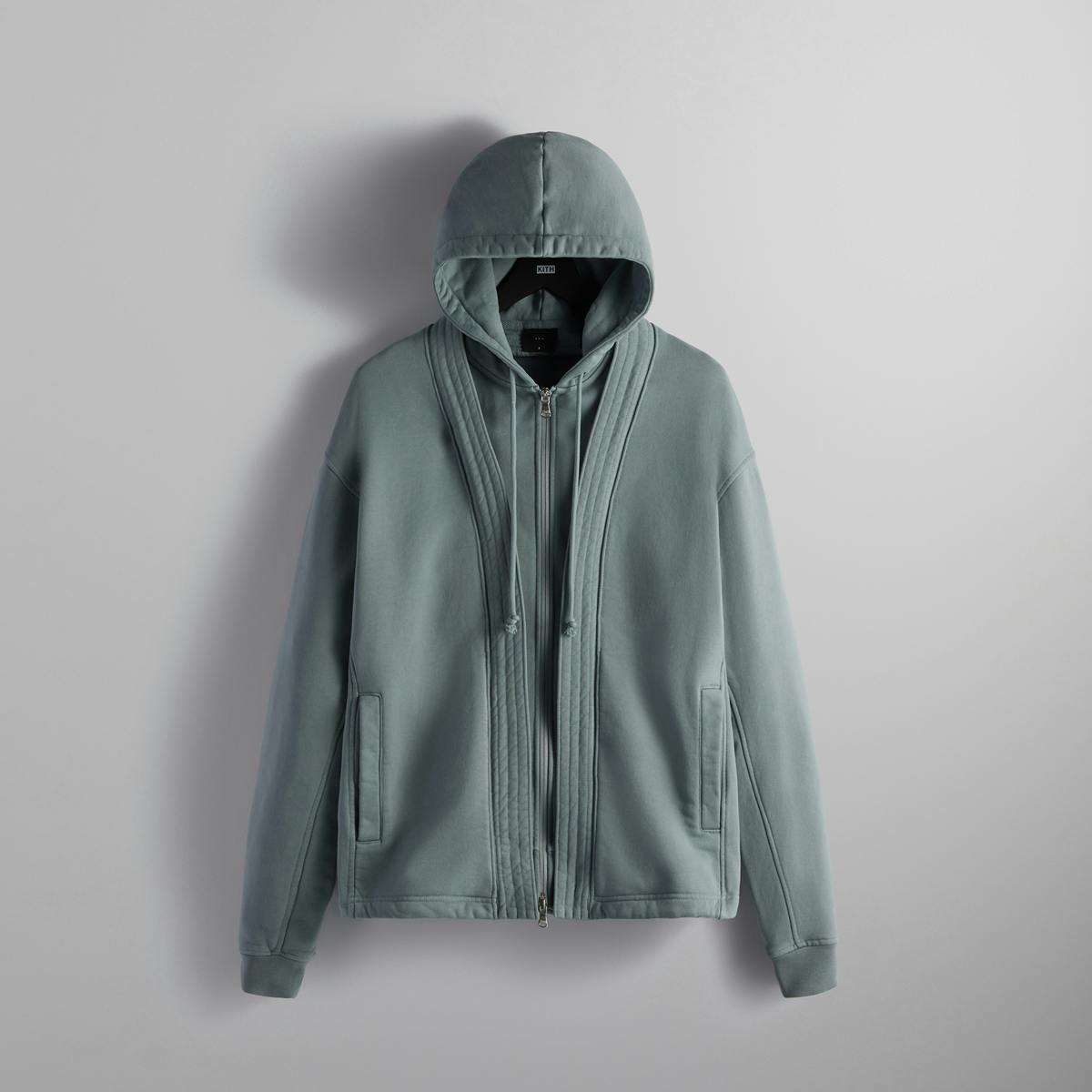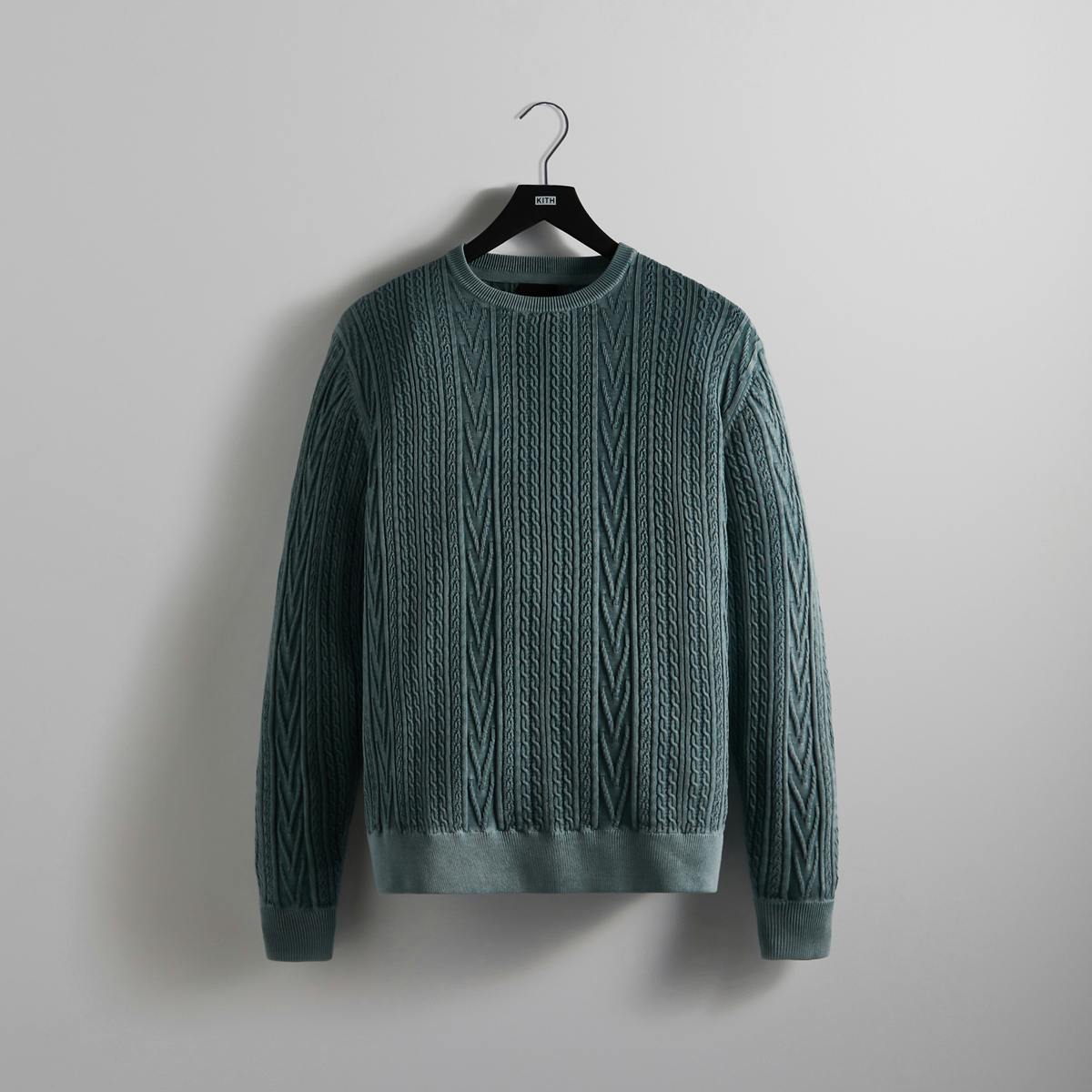 101 Program shines with a couple classic KITH silhouettes, including the Williams III hoodie in garment-dyed and washed heavy cotton waffle, 101 Tilden cable-knit pullover in a breathable cotton/viscose blend, and a 101 Fulton kimono hoodie that throws things back to KITH's origins.
However, the garment's specially-sourced 500 GSM fleece garment-treated body and detachable facing reiterate that this is a thoroughly modernized KITH.
Tops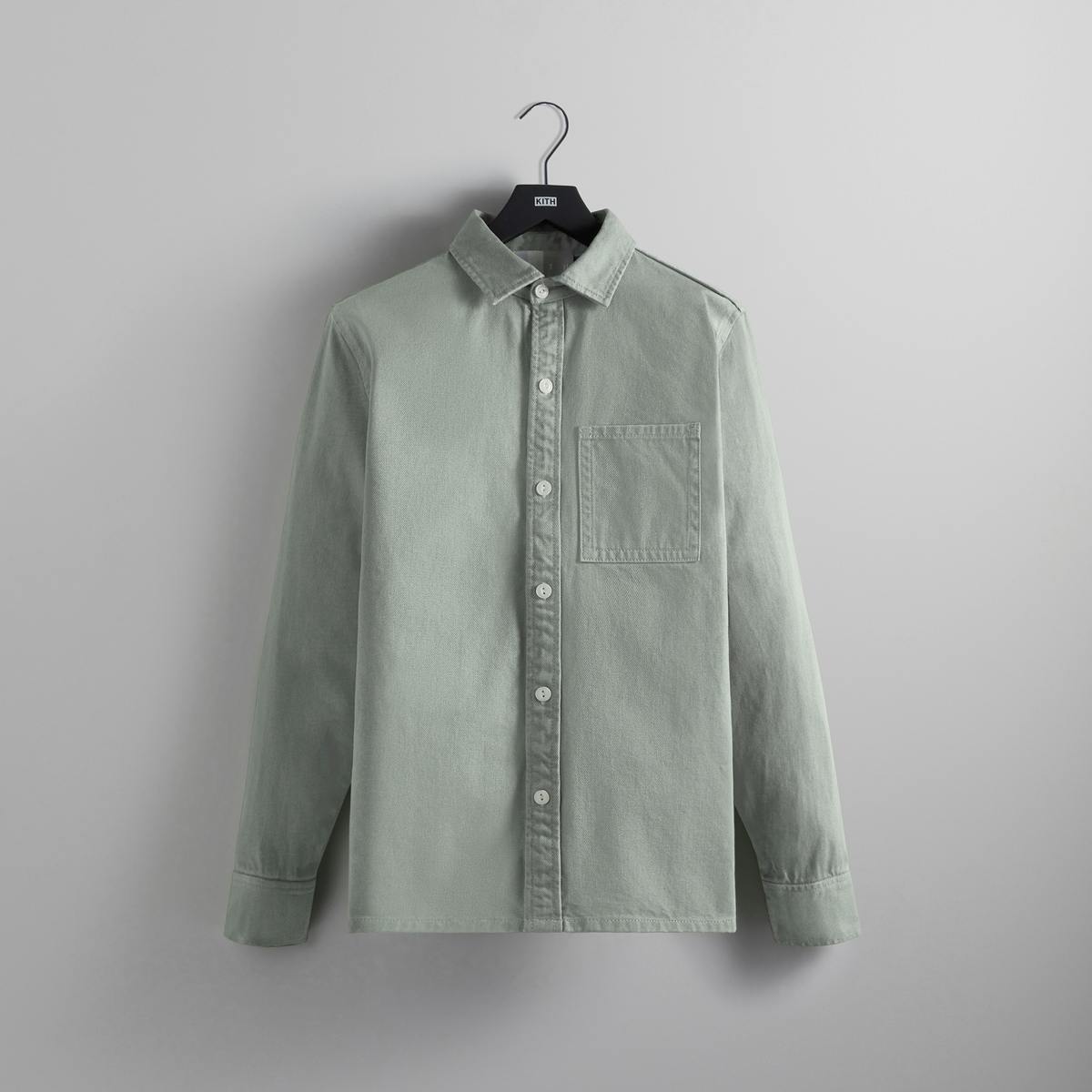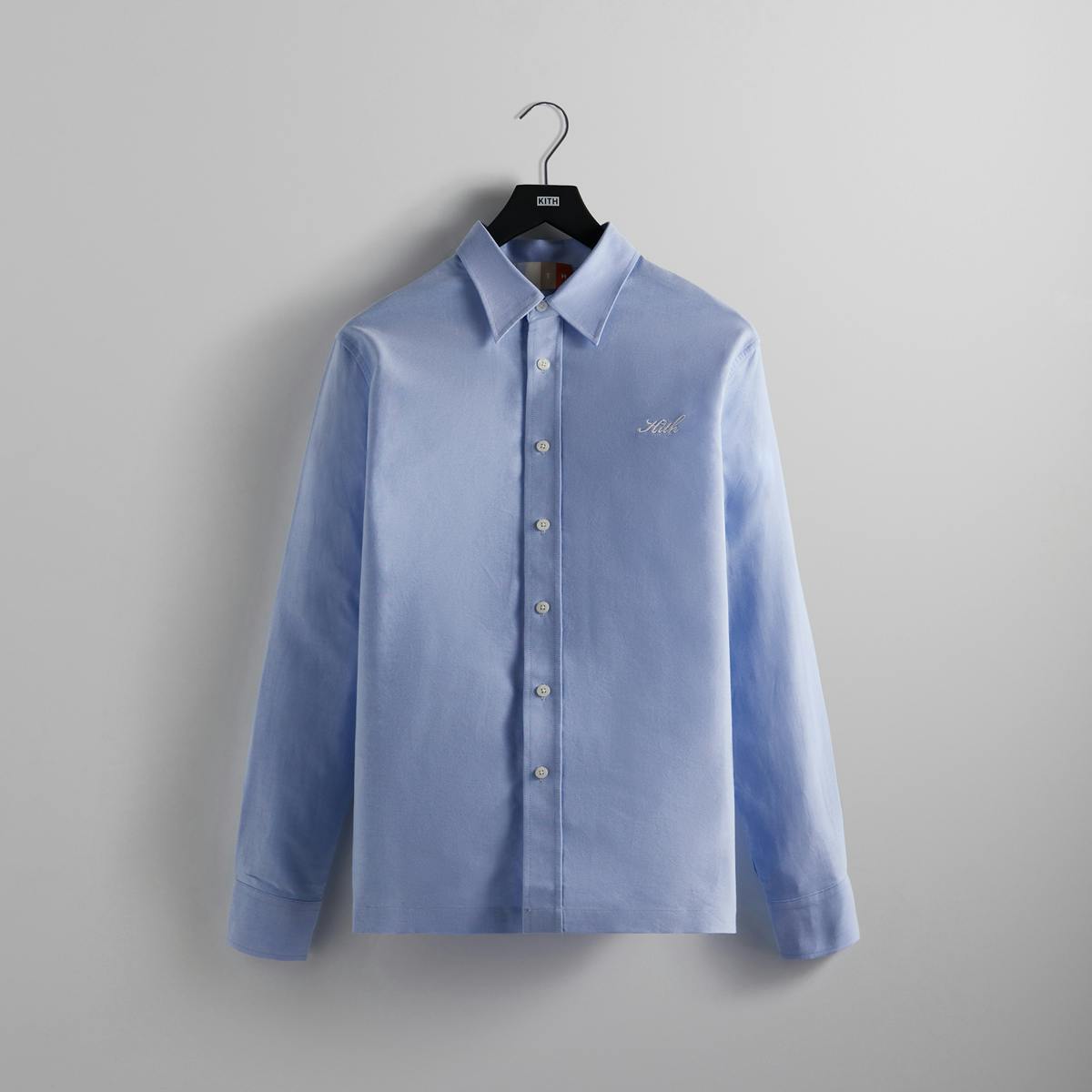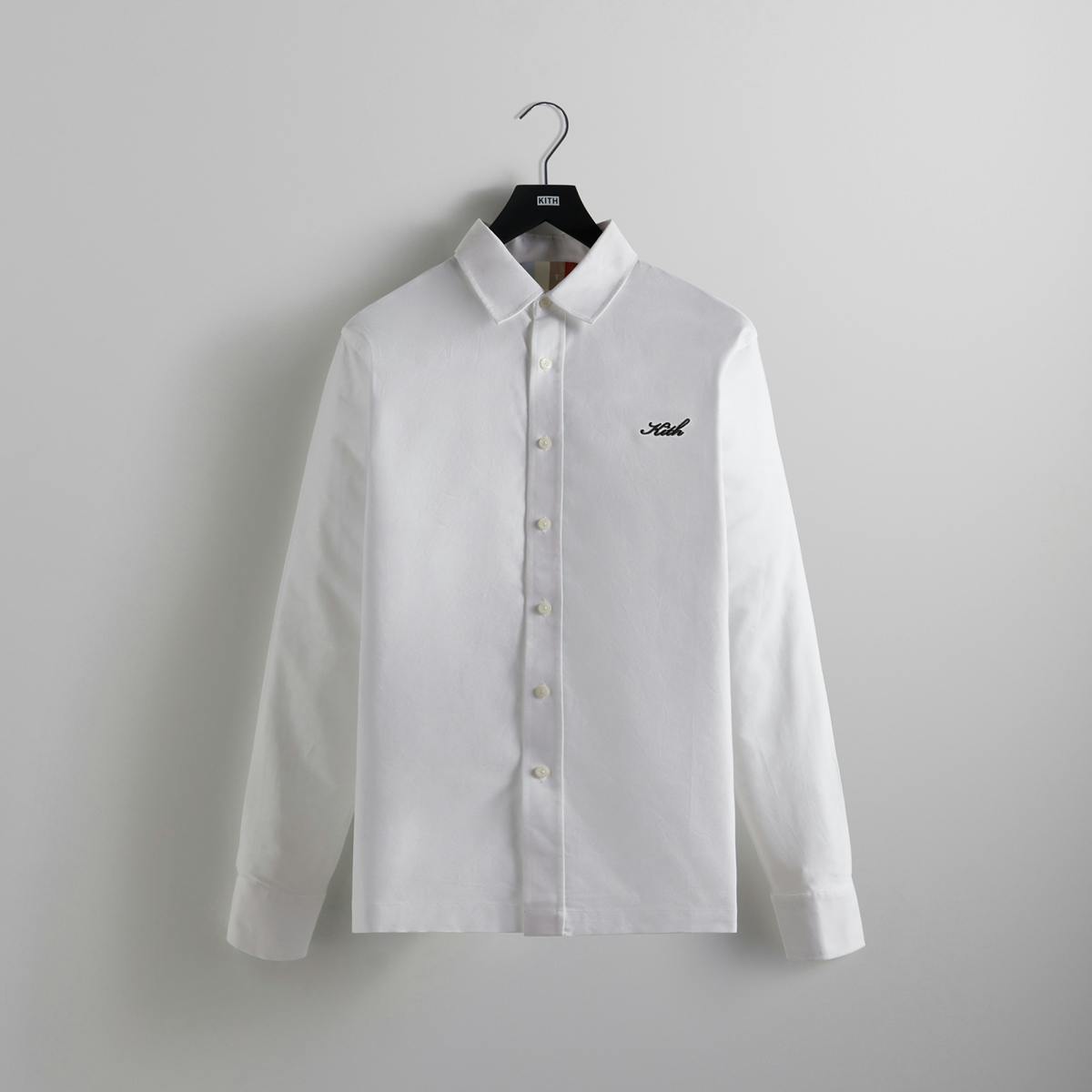 Hope you've got some spring weddings on your calendar because KITH came correct with classic cotton oxford shirts, box-pleated and embroidered with KITH's script logo for extra fancy.
Things get a bit more rugged with KITH's garment-dyed Ginza shirt and zippered Caldwell denim chore coat, though the floral-embroidered logo tee brings it all back to the reason for the season (flowers, of course).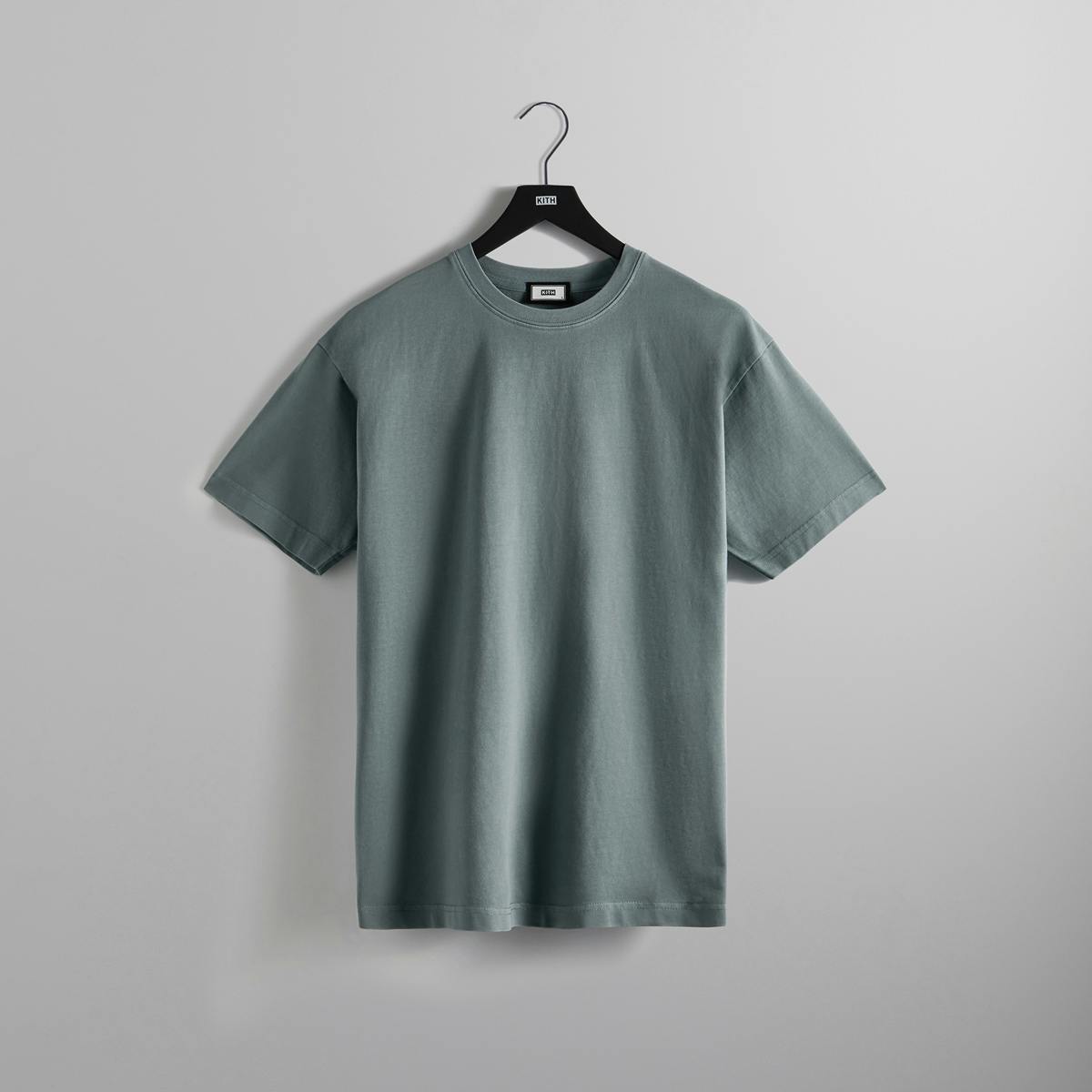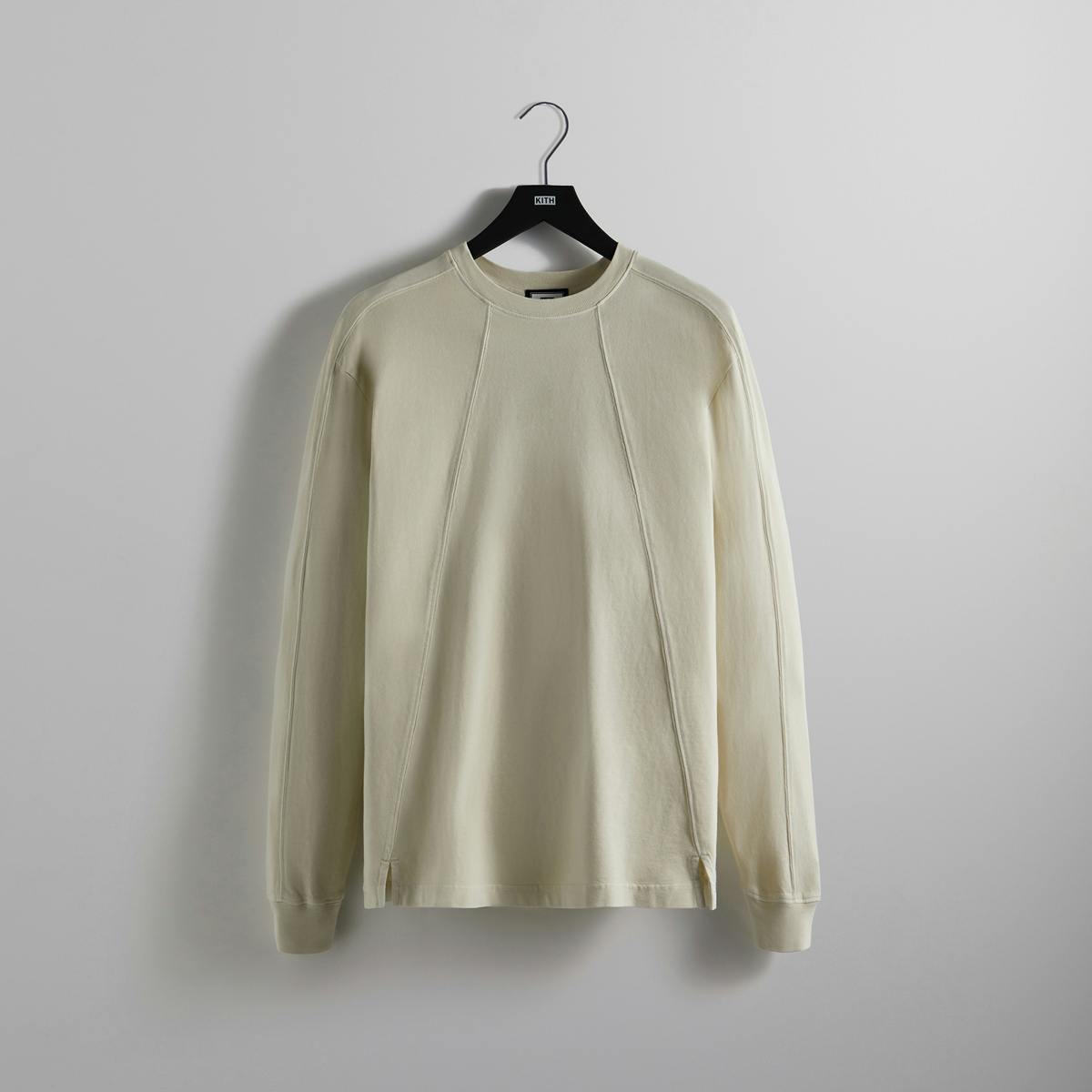 No-nonsense T-shirts make up the meat of 101 Program's T-shirt selection, including timeless garment-dyed and washed tees and a relaxed paneled long-sleeved pullover.
It's a bit like a those old football T-shirts of yore, the ones with the raglan sleeves and lived-in finish, except that KITH's version is far nicer.
Pants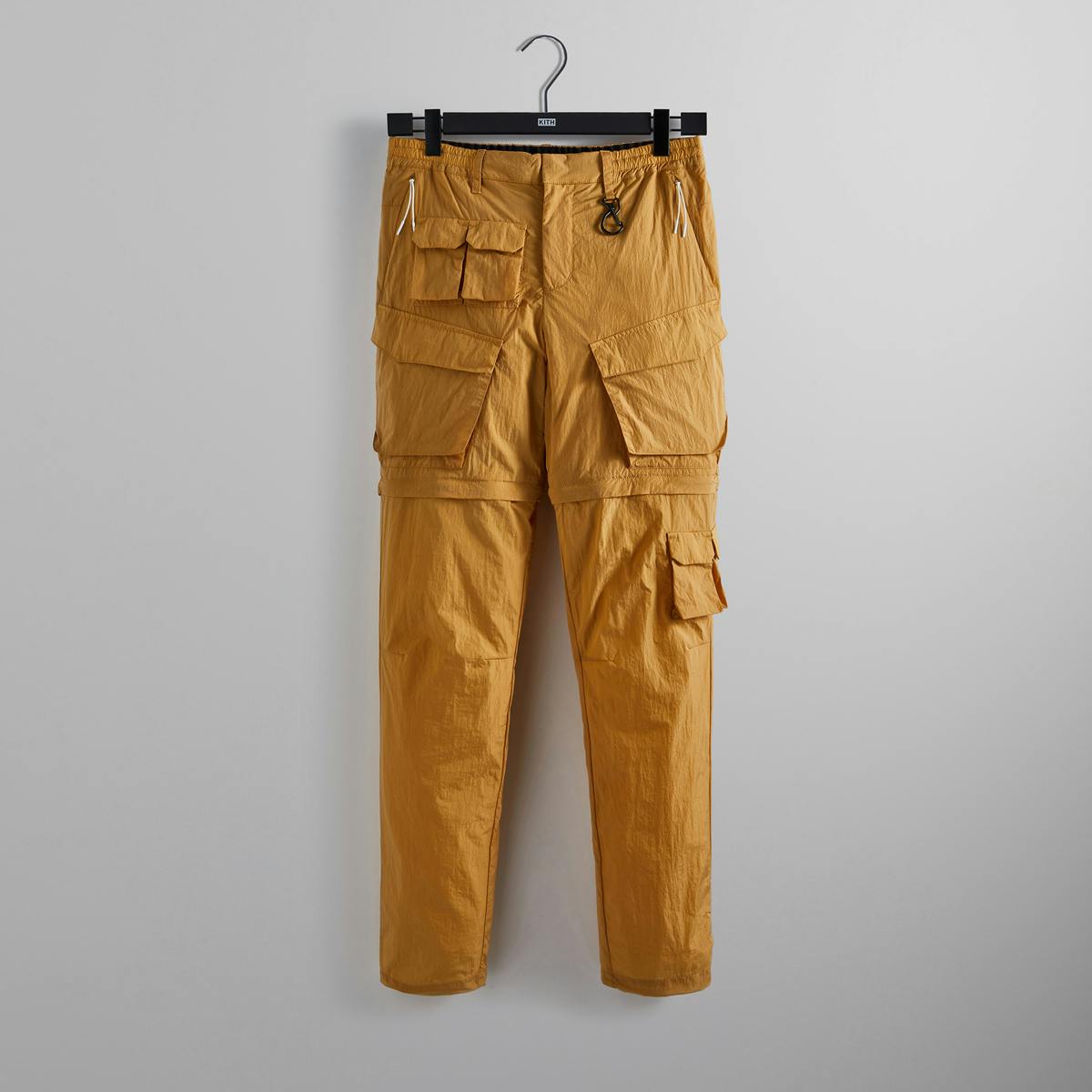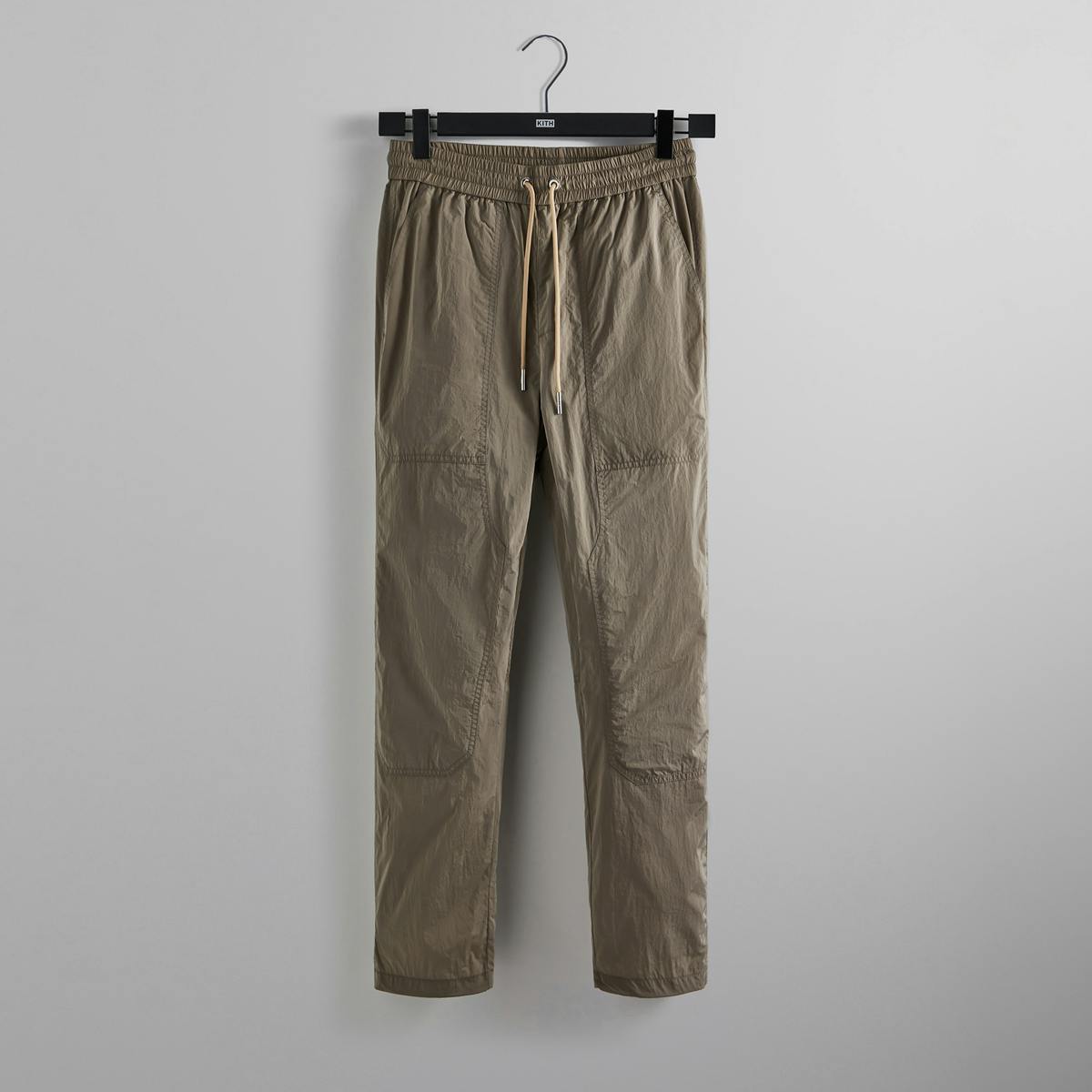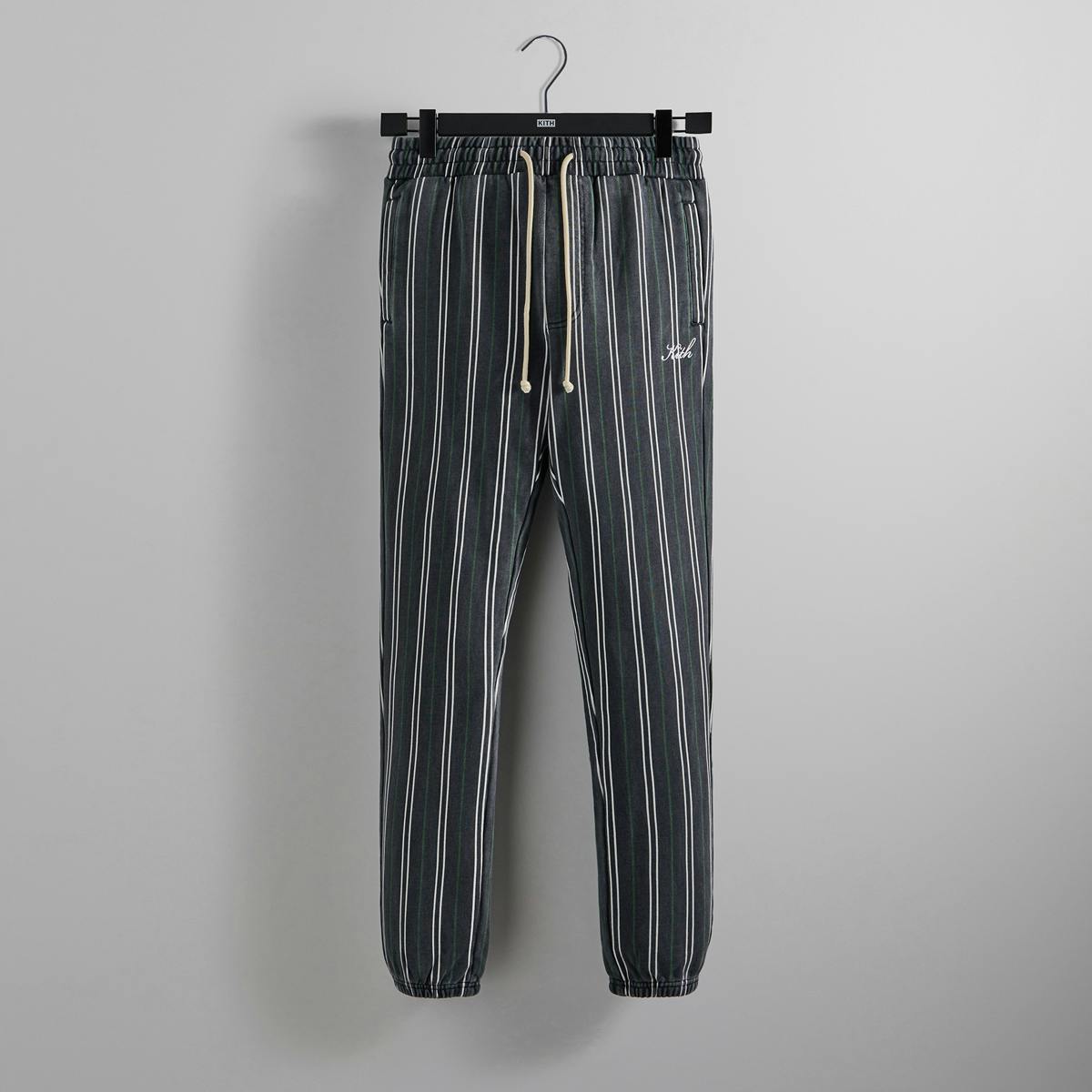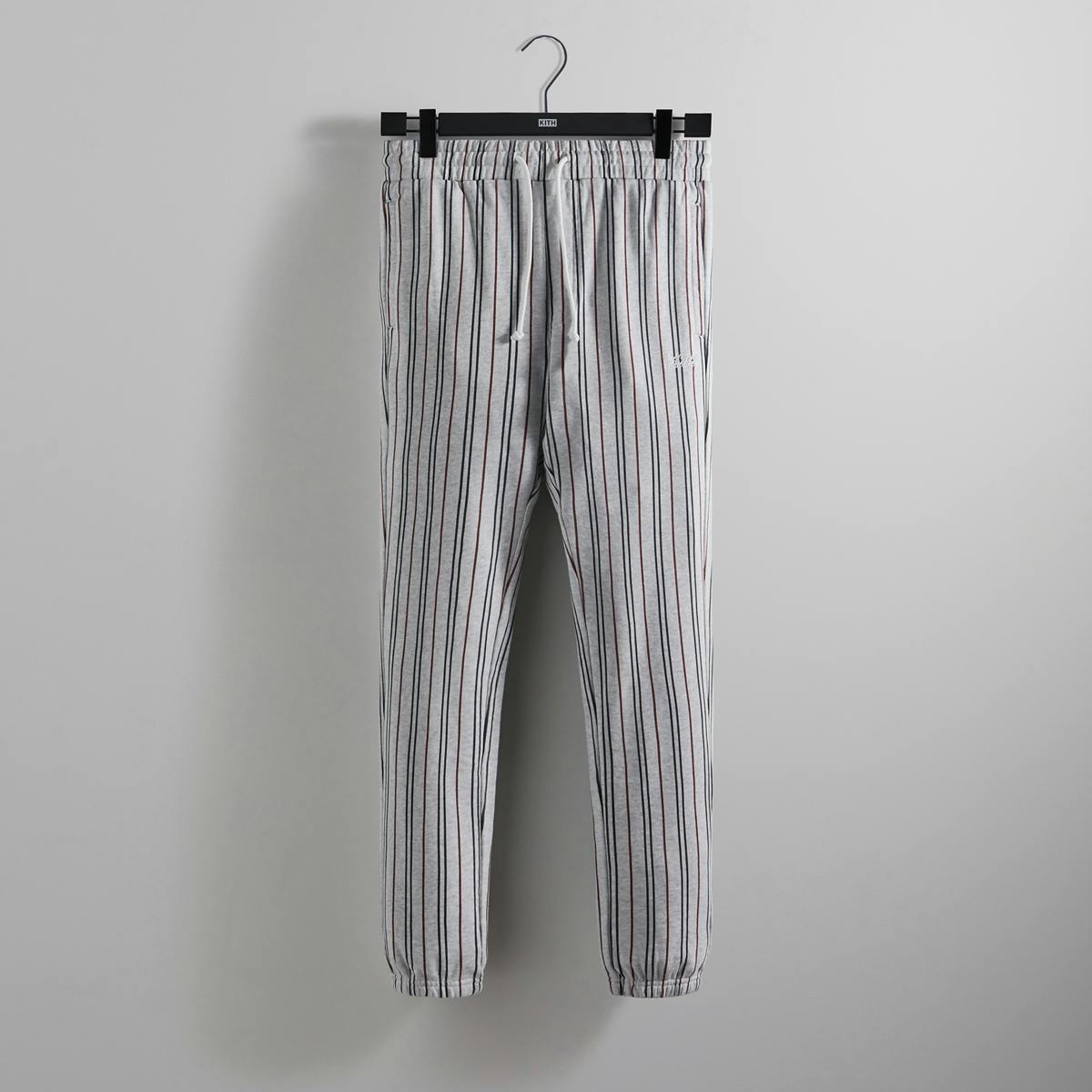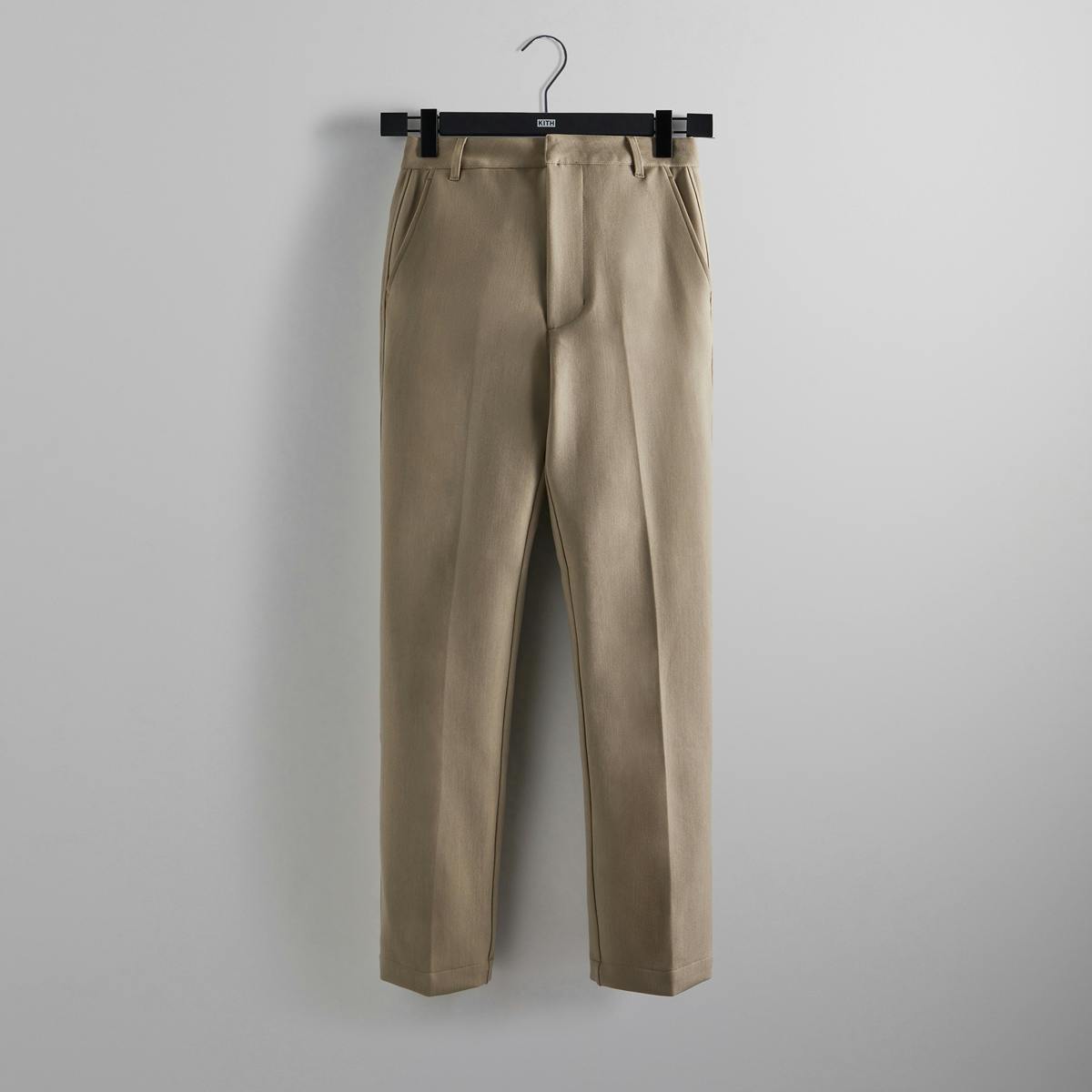 It goes without saying that the easy standout of KITH's trouser selection is the crumpled nylon convertible pants, finished with a slew of cargo pockets to match the Madison III and Duane track jackets. Create a full set and never carry a bag again.
Wrinkle nylon Colden pants, pinstriped Williams I sweats, and timeless Mercer slacks — complete with pintuck, because KITH's fancy — provide pants for every occasion. That's not even touching on the creased Lance trouser, finished with a hidden snap at the waist for a clean set of slacks worthy of KITH's classy shirting.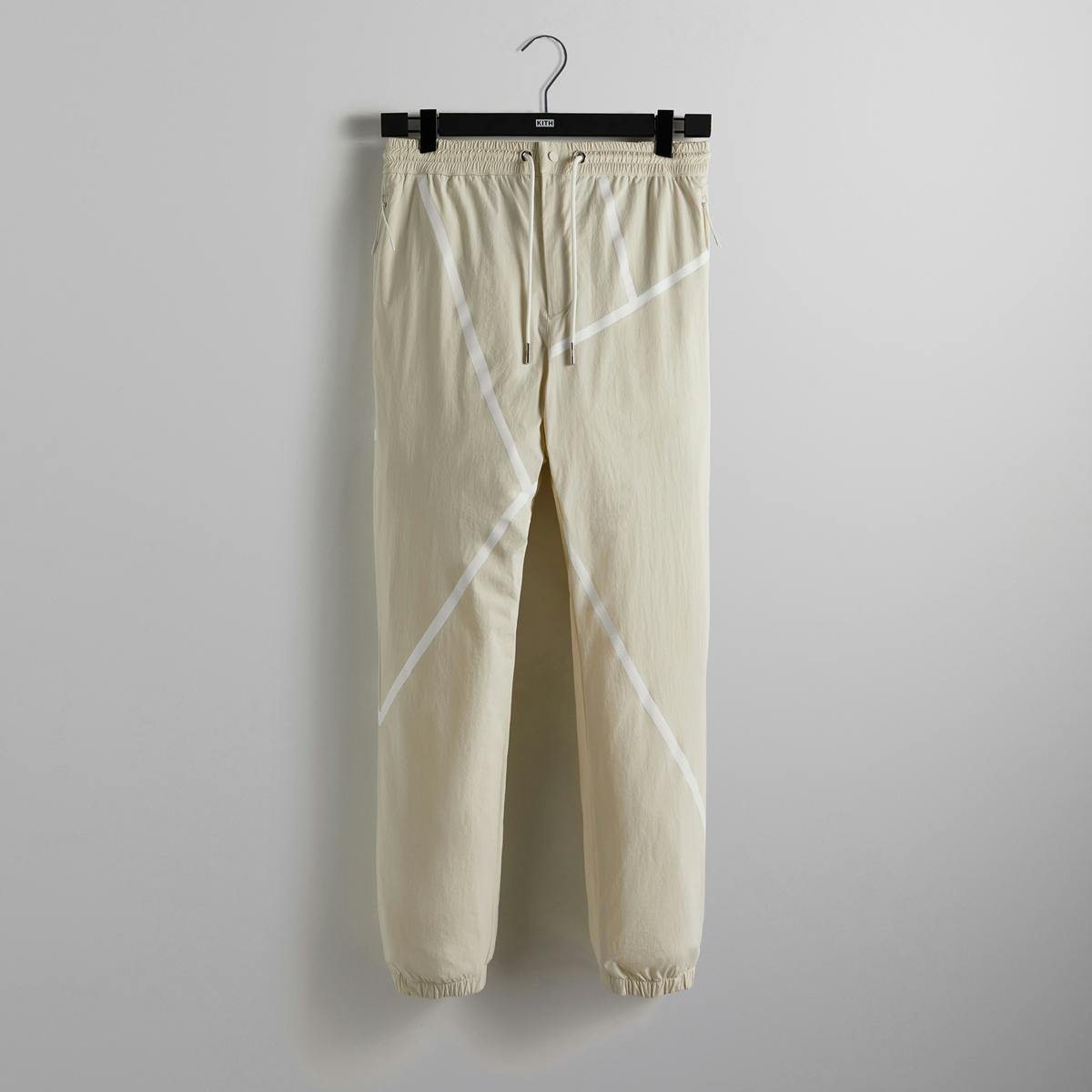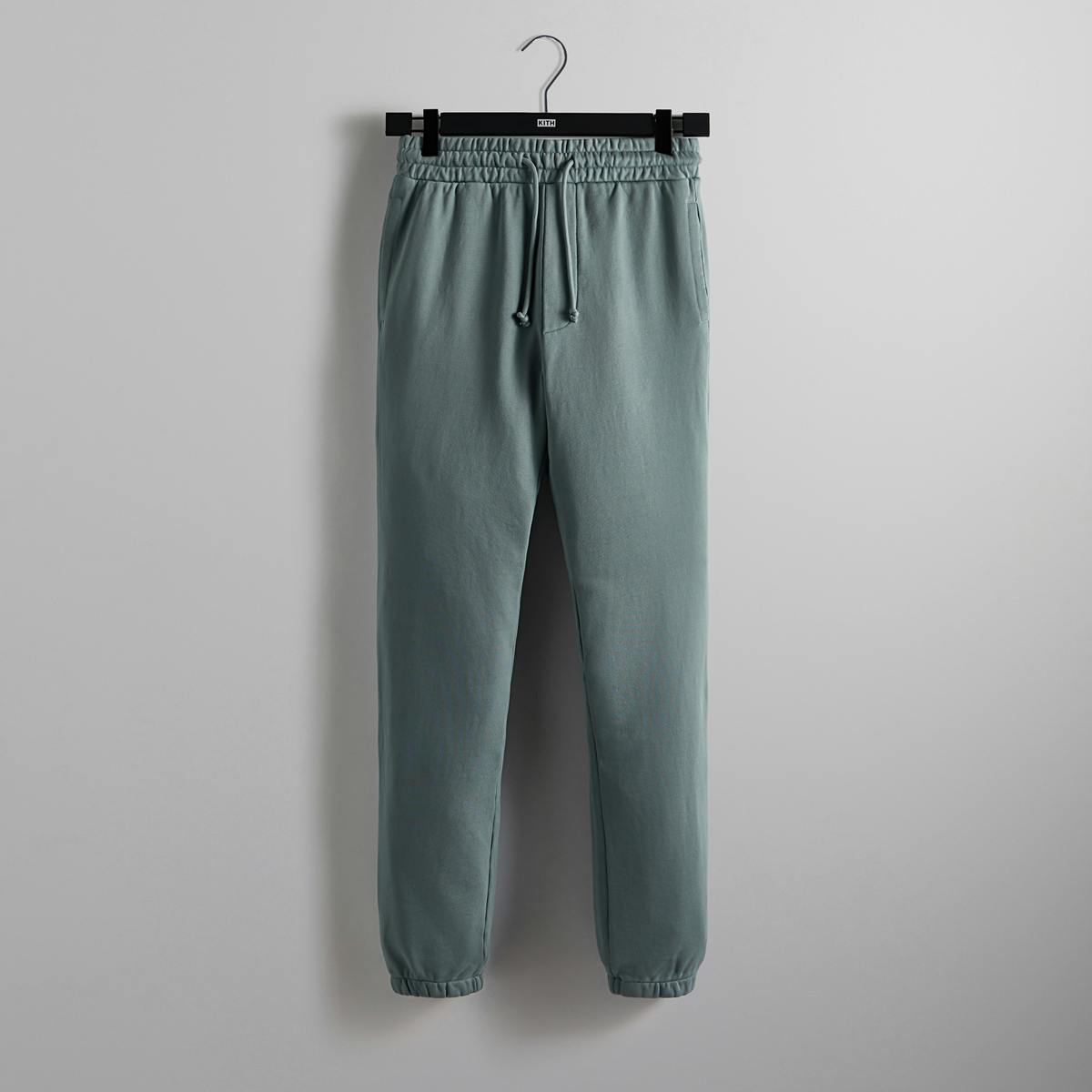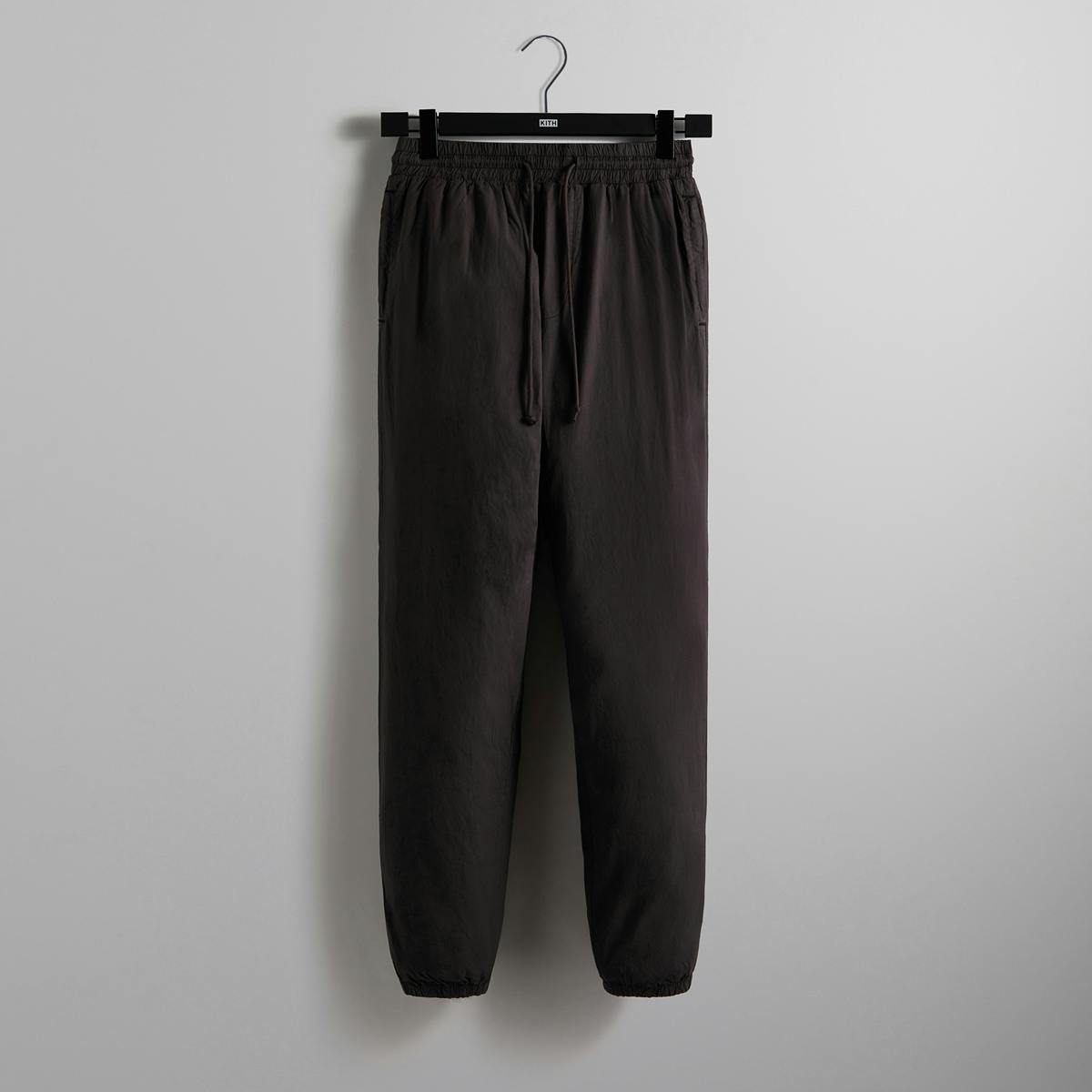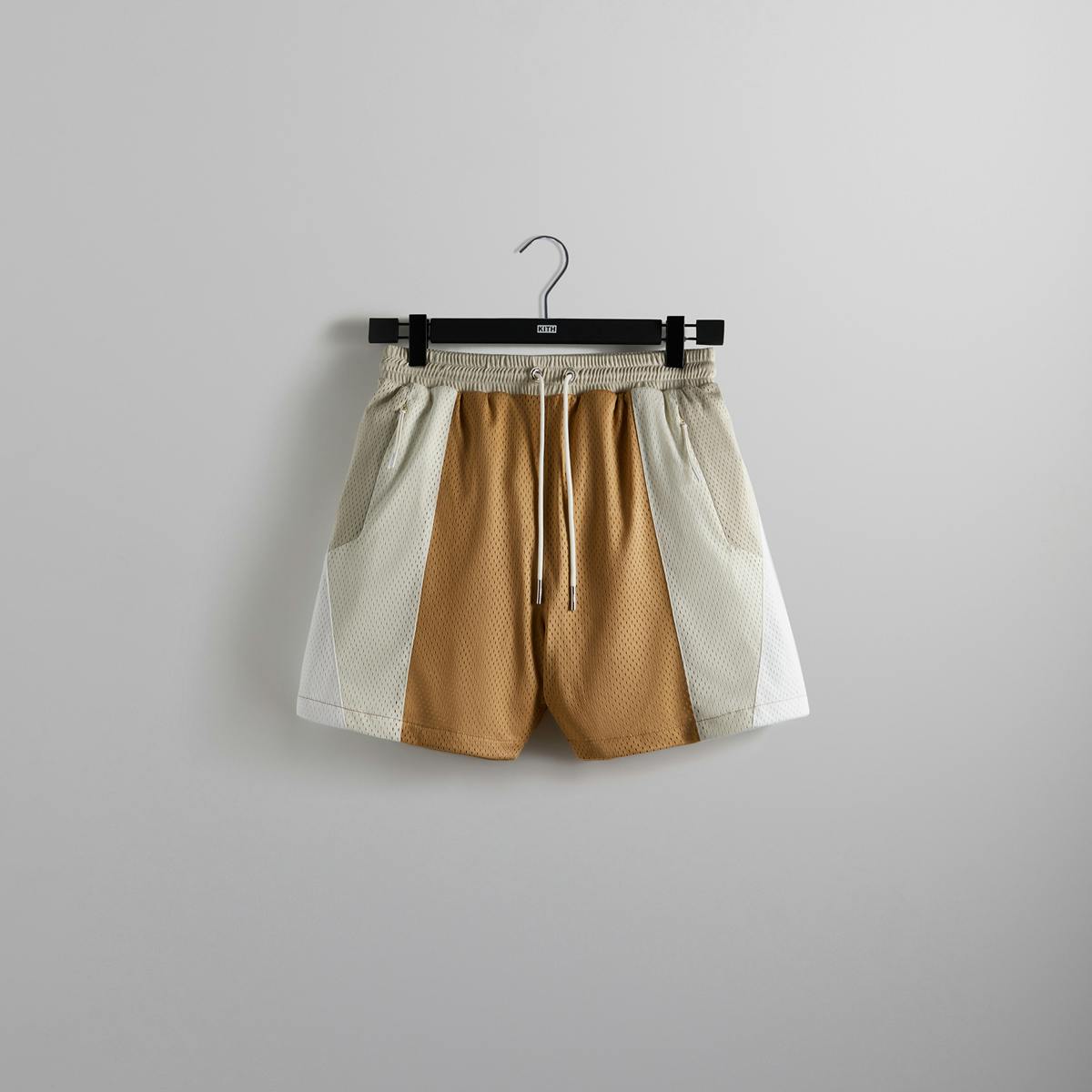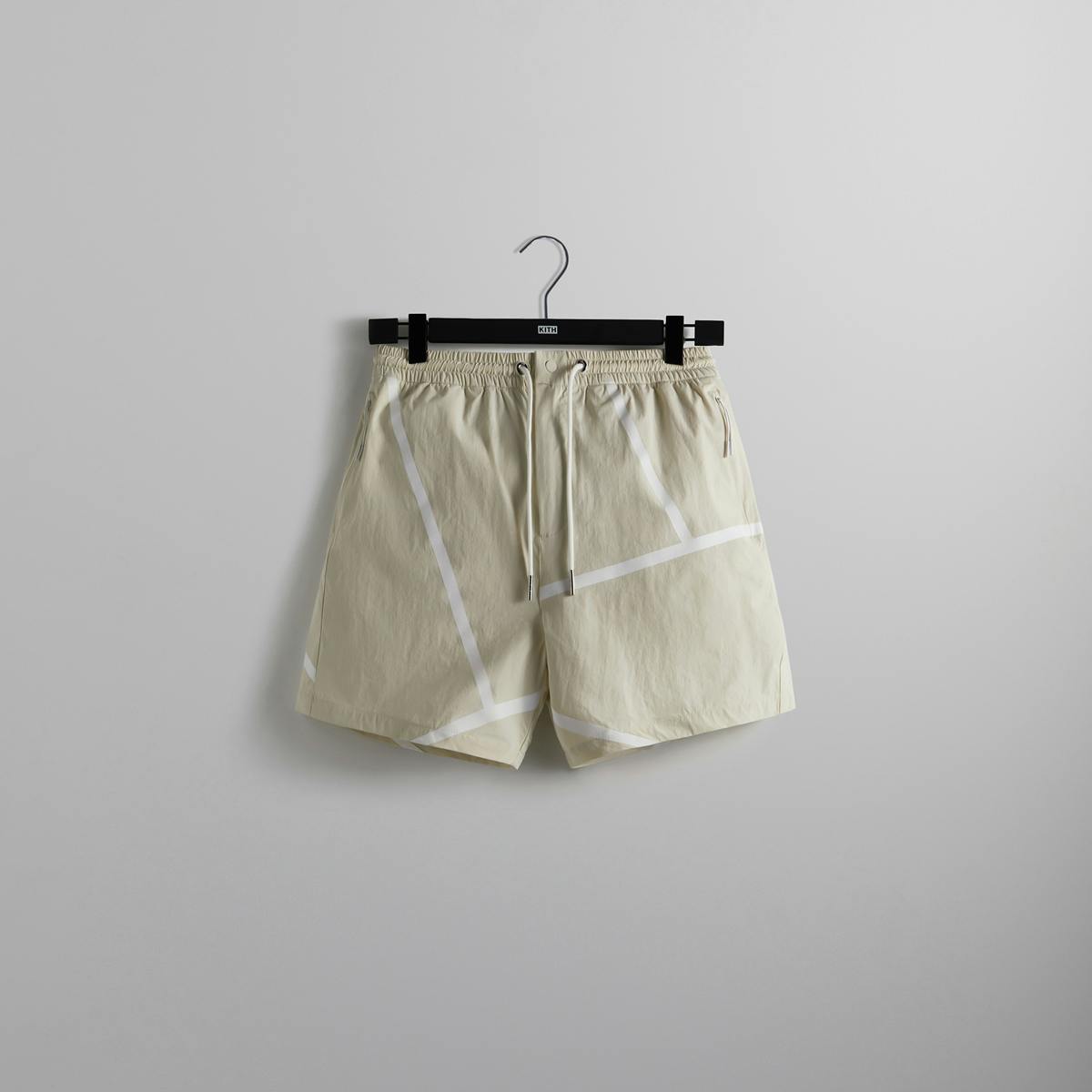 As you'd expect, 101 delivers garment-treated Williams sweats in ultra-versatile neutrals, plus the Calvert jogger in a crisp cotton poplin.
101 also delivers the only shorts in Spring 2 (don't worry, KITH's summer collection will cover that in ample supply), serving garment-dyed waffle Jordans, stretch nylon Madisons, color-blocked and lined Hardens, and wrinkly mesh-lined cargo shorts complete with carabiner clip and hidden drawstrings.
Footwear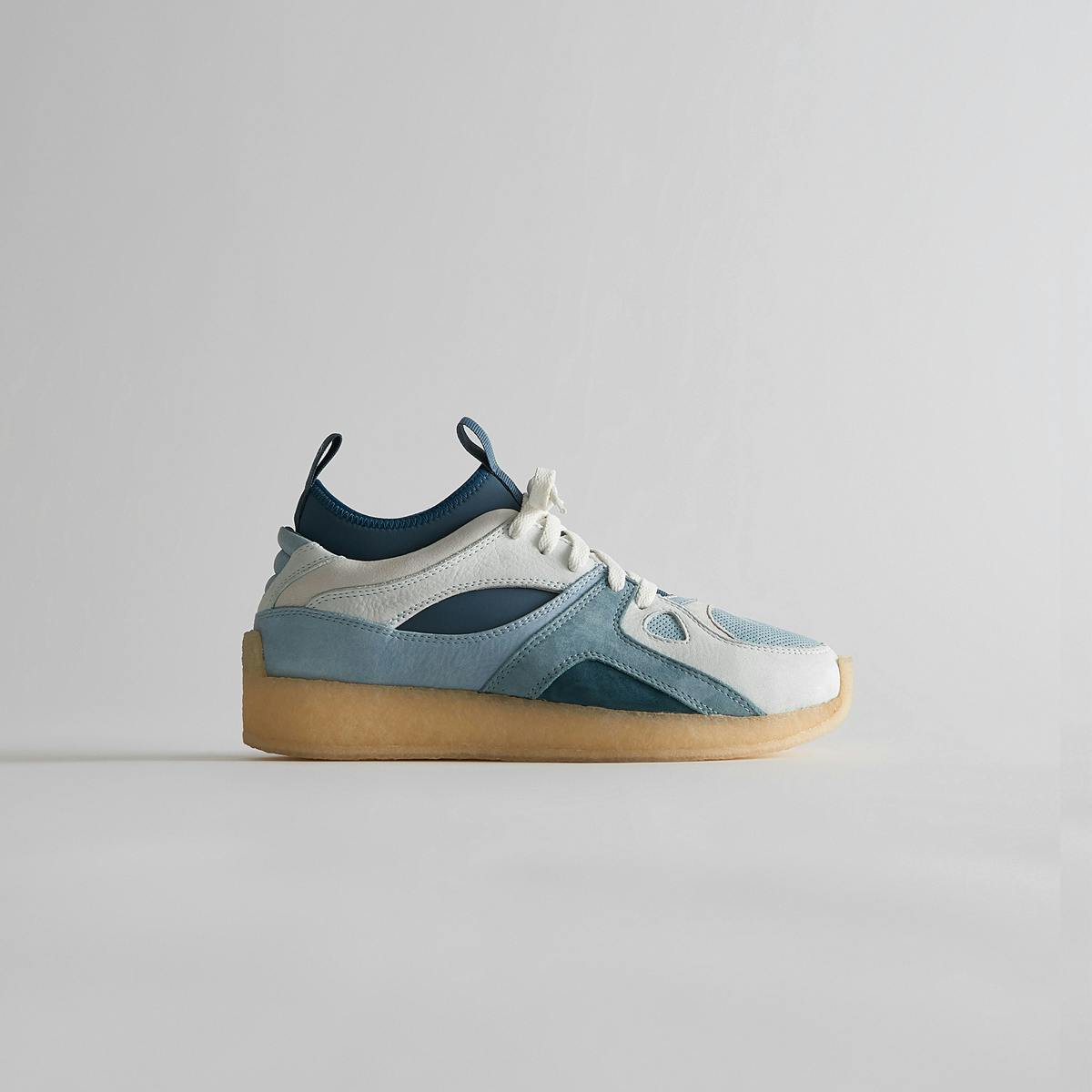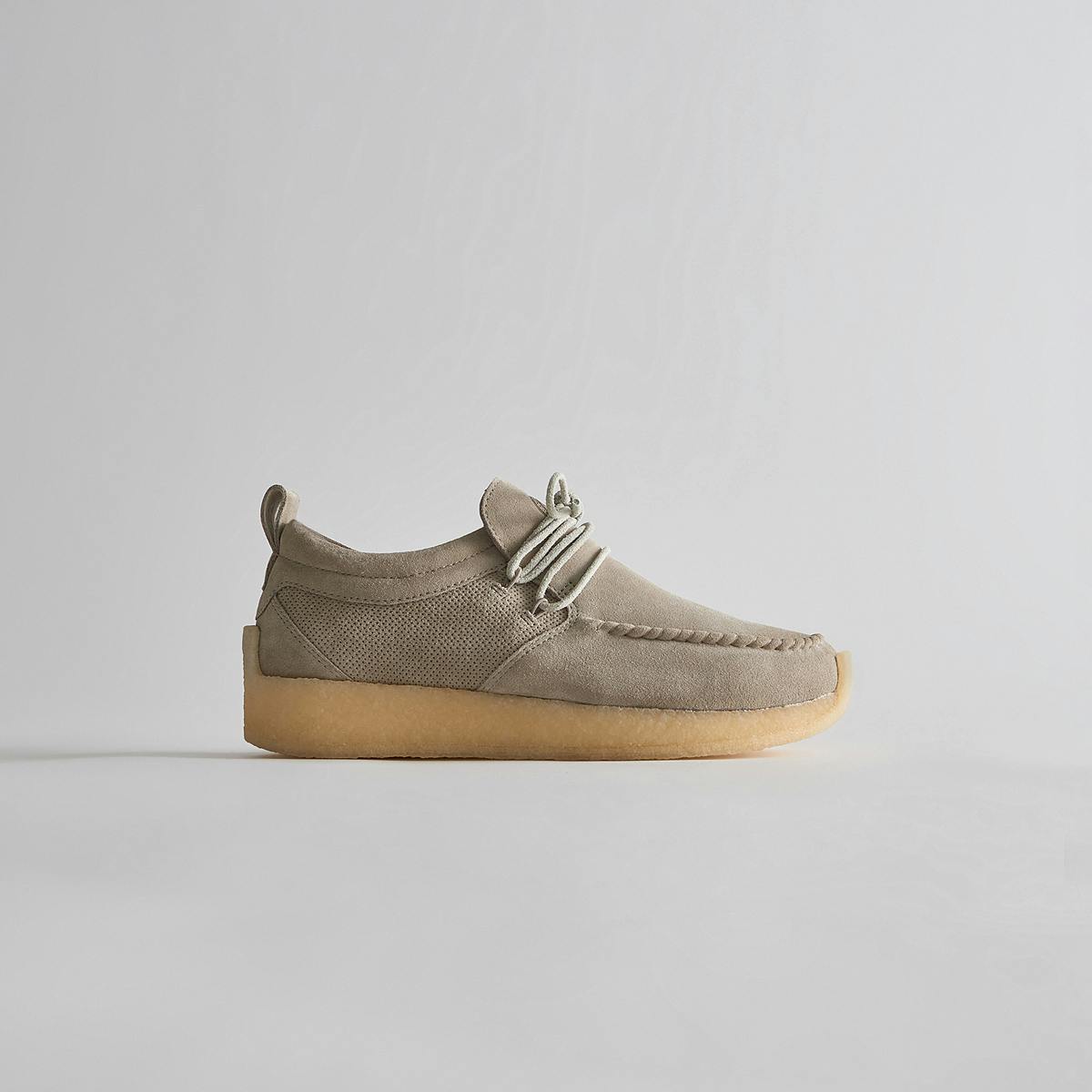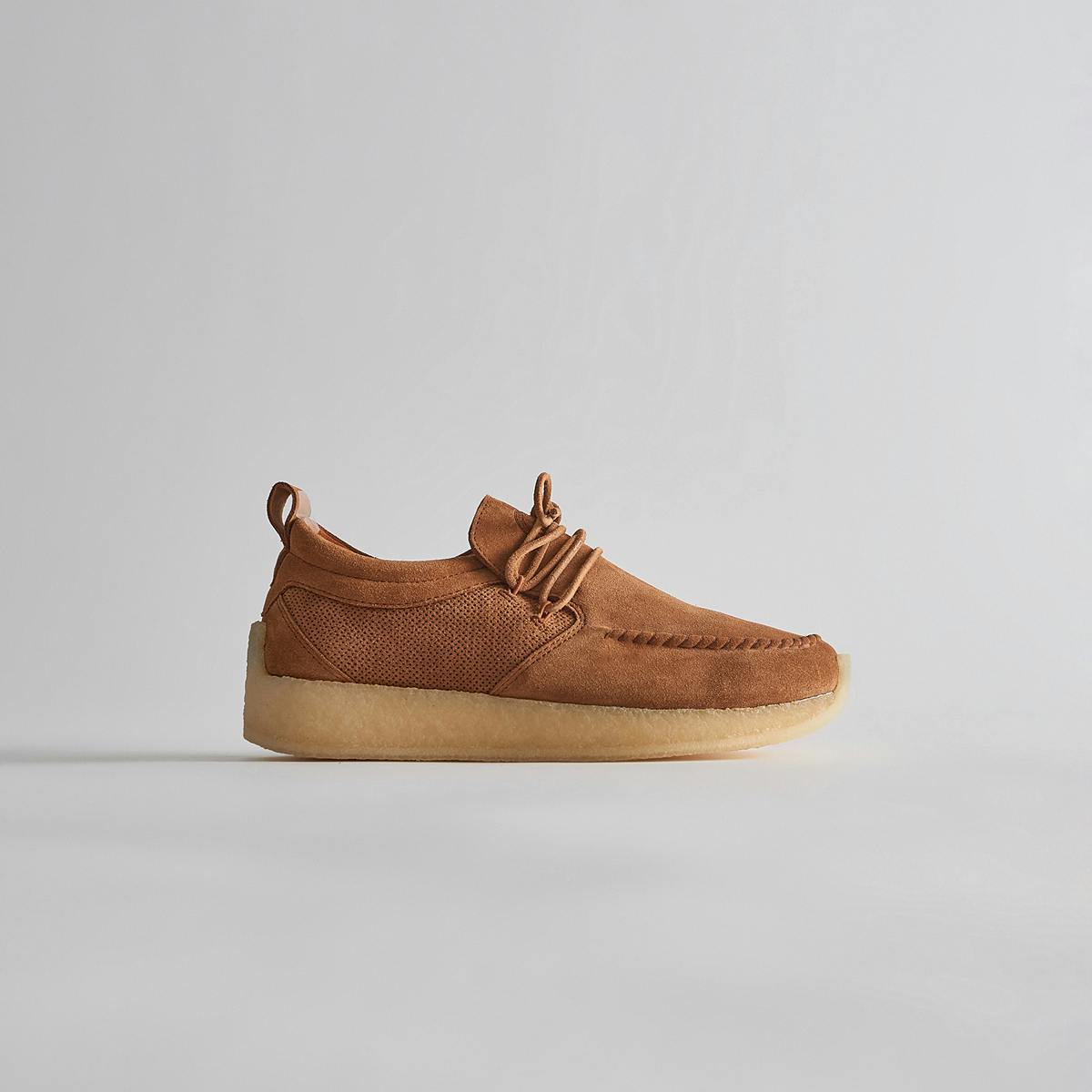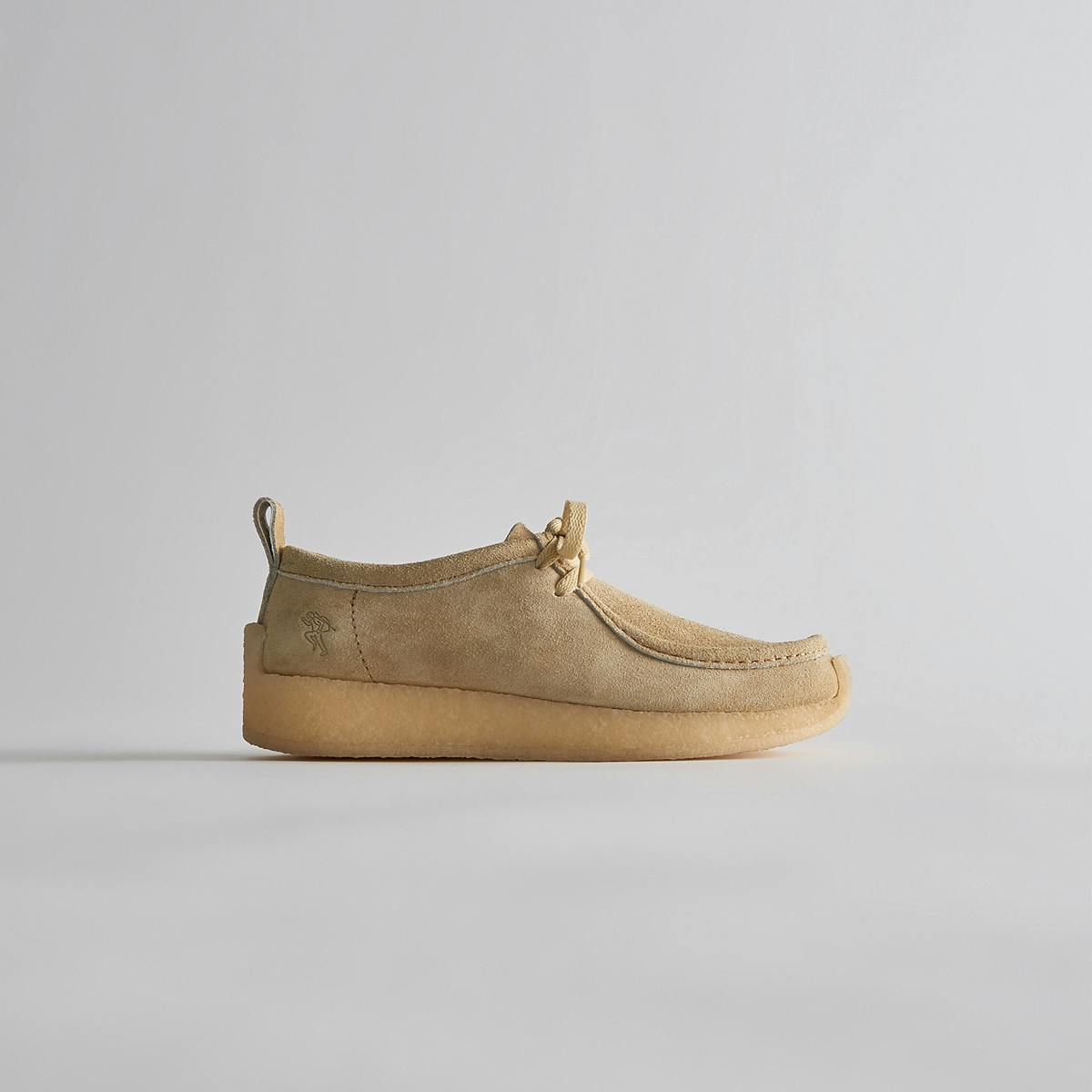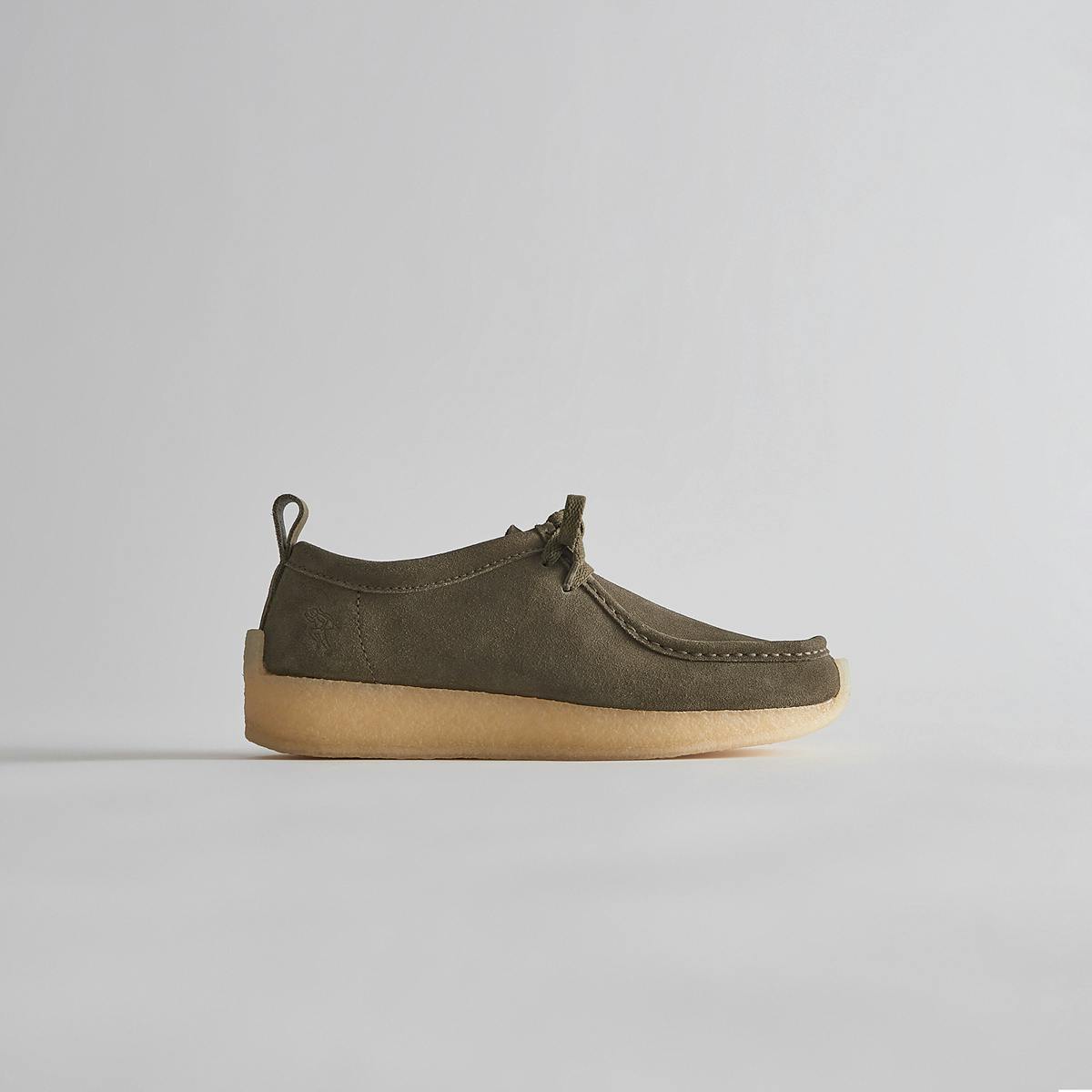 Now, it's not fair to say that a creative person cares about any one project more than any other project but Ronnie Fieg's clearly especially fond of the ongoing 8th Street project he's developing with Clarks and rightfully so.
Clarks is using its ample shoemaking prowess to give Fieg access to all the toys in the toybox and the results are equally personal and premium, hitting the street-luxury sweet spot that Fieg so expertly occupies.
Spring 2 sees the arrival of the Breacon, a particular Fieg fave, in two lush colorways, and a pair of new designs: the Rossendale, a streamlined Wallabee of sorts, and the moc-toed Maycliffe.
Cushioned by chunky crepe, realized in plush suede, and offered in two earthy colorways that naturally complement everything else in KITH's Spring 2 collection, 8th Street's new shoes pristinely epitomize the ethos of Fieg and Clarks' ongoing team-up.
Headwear and Accessories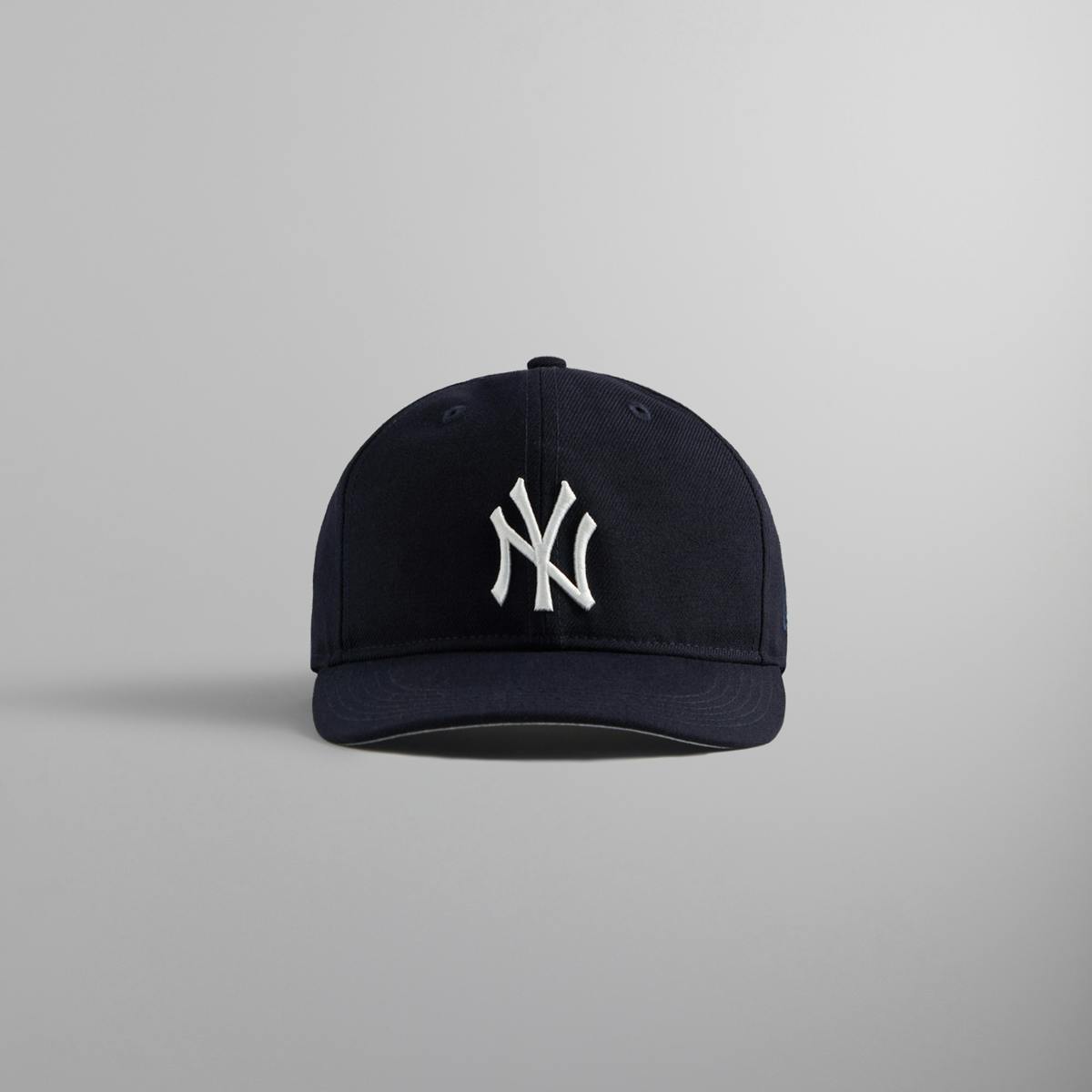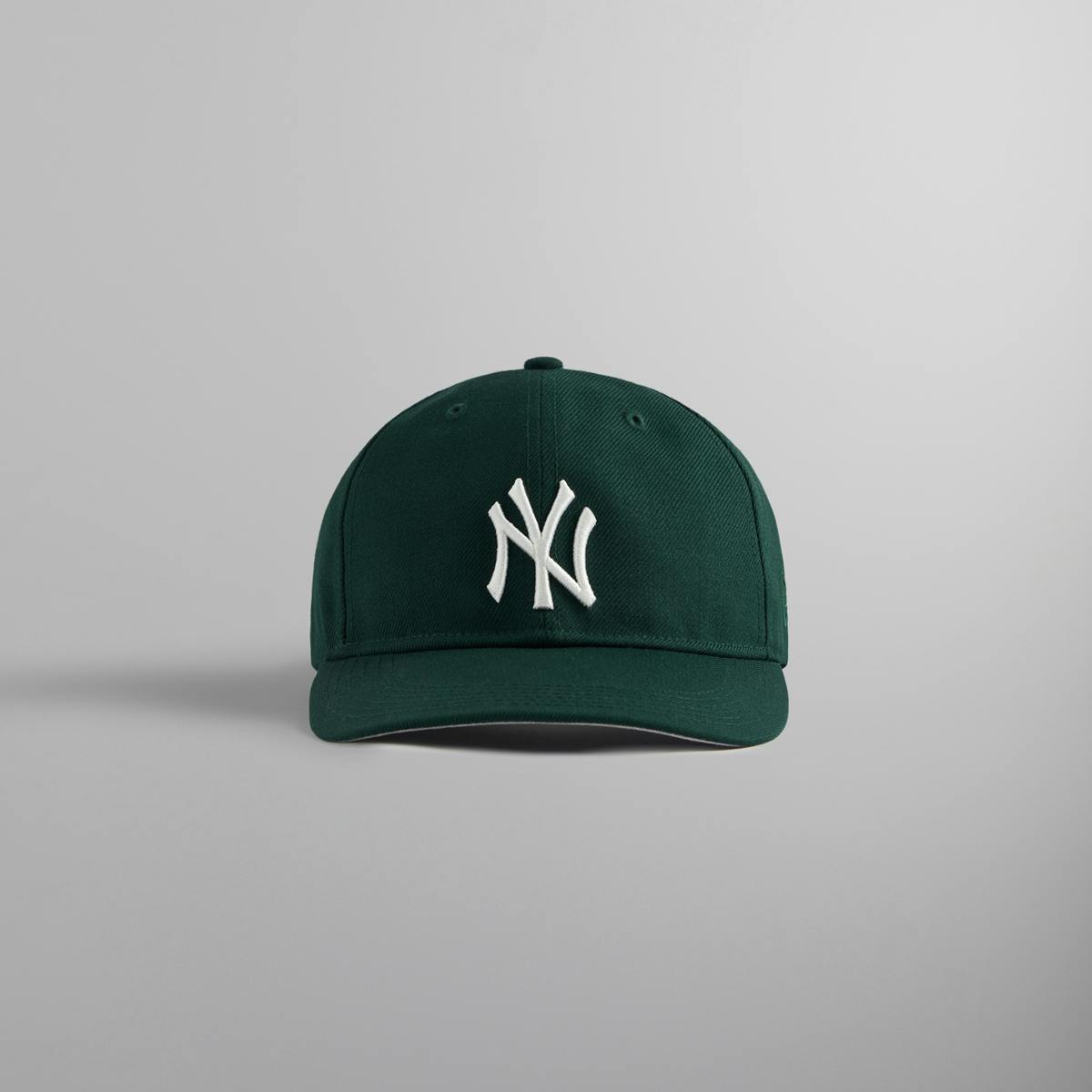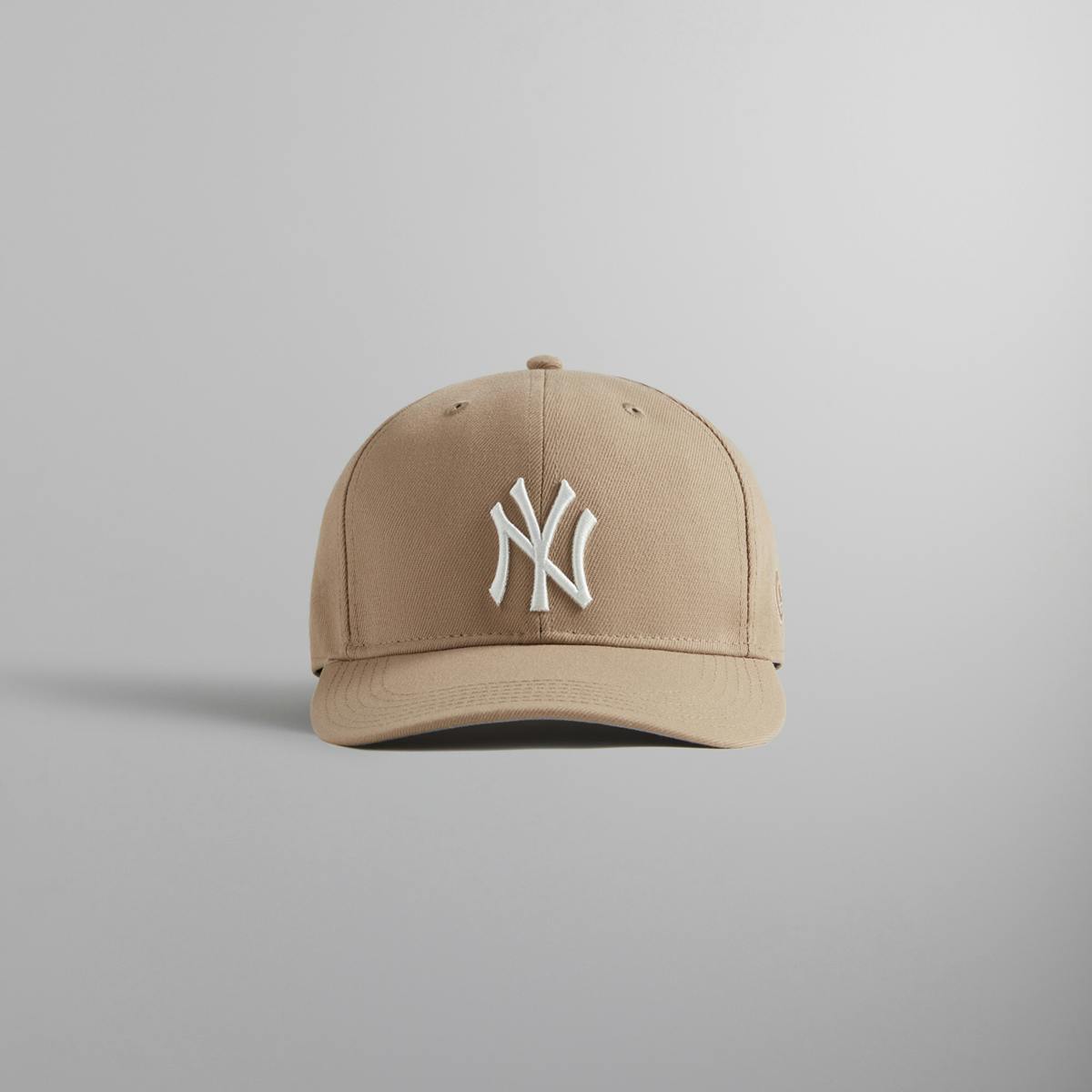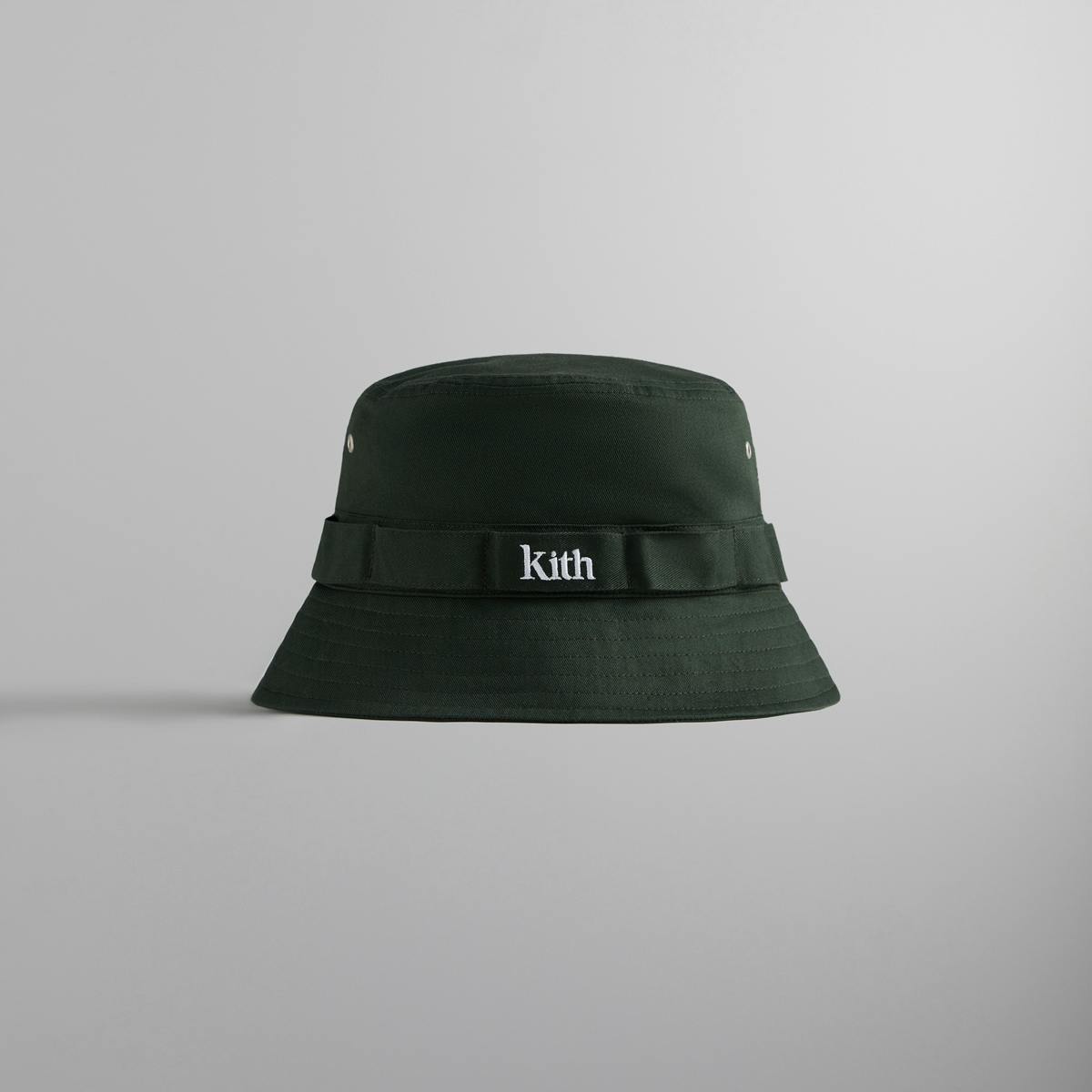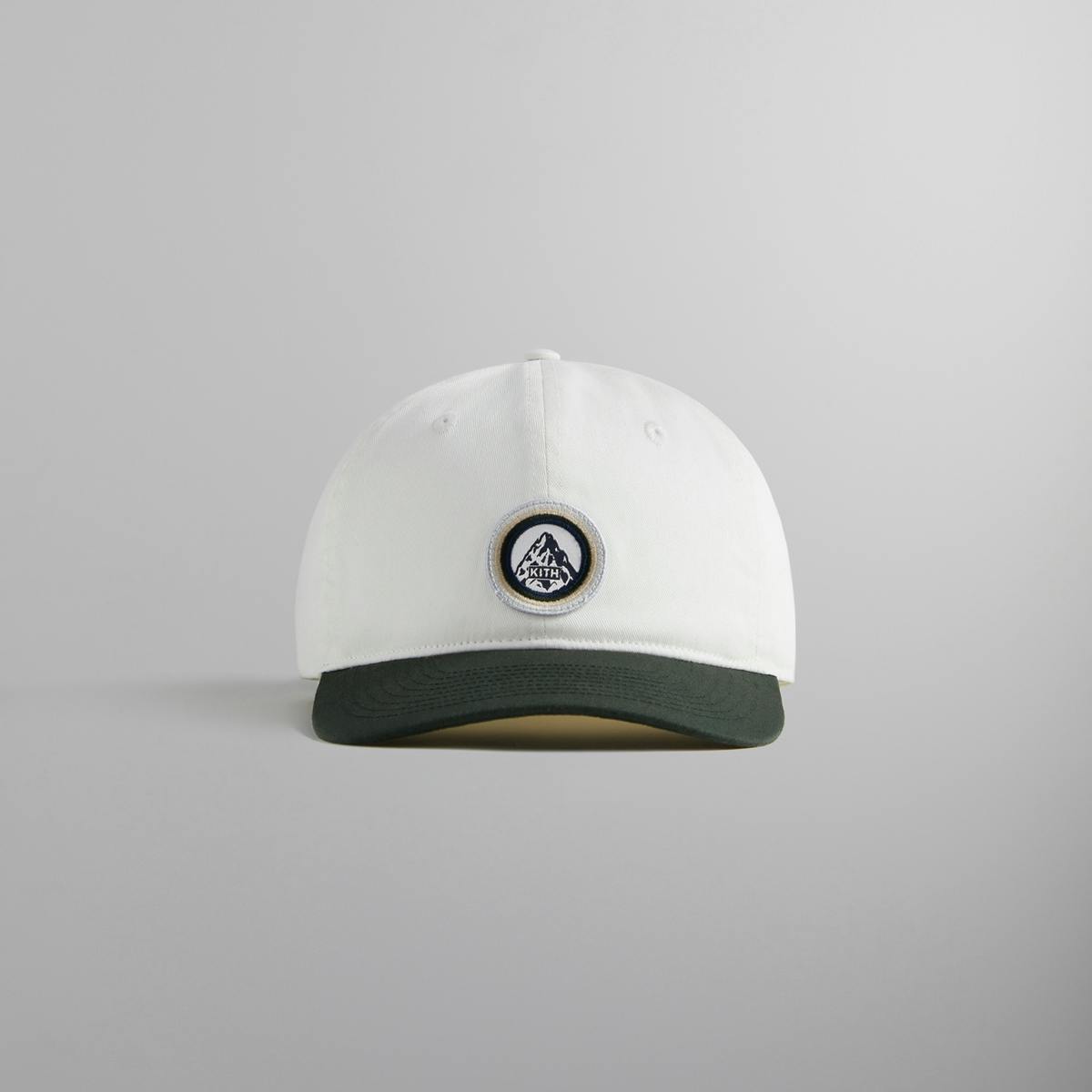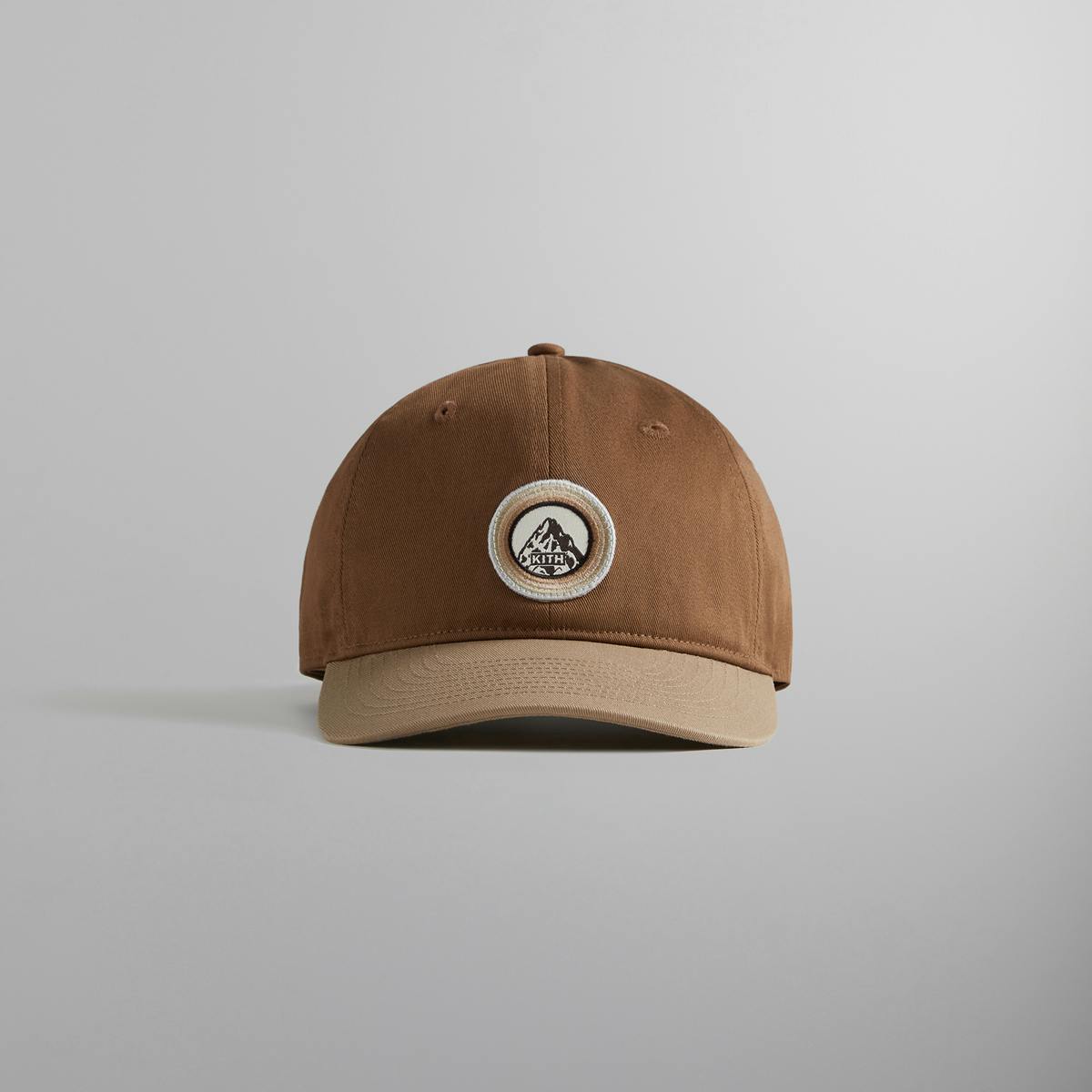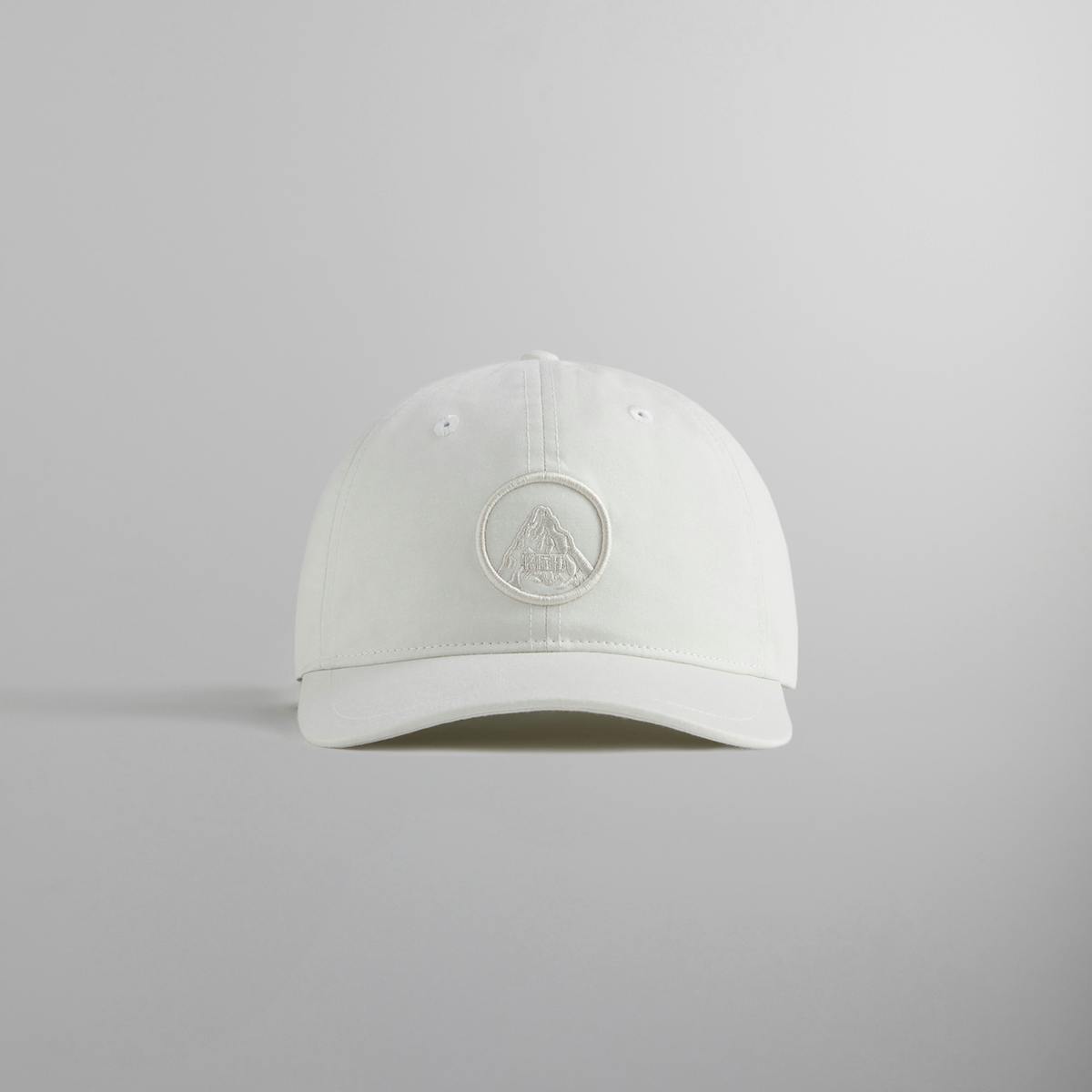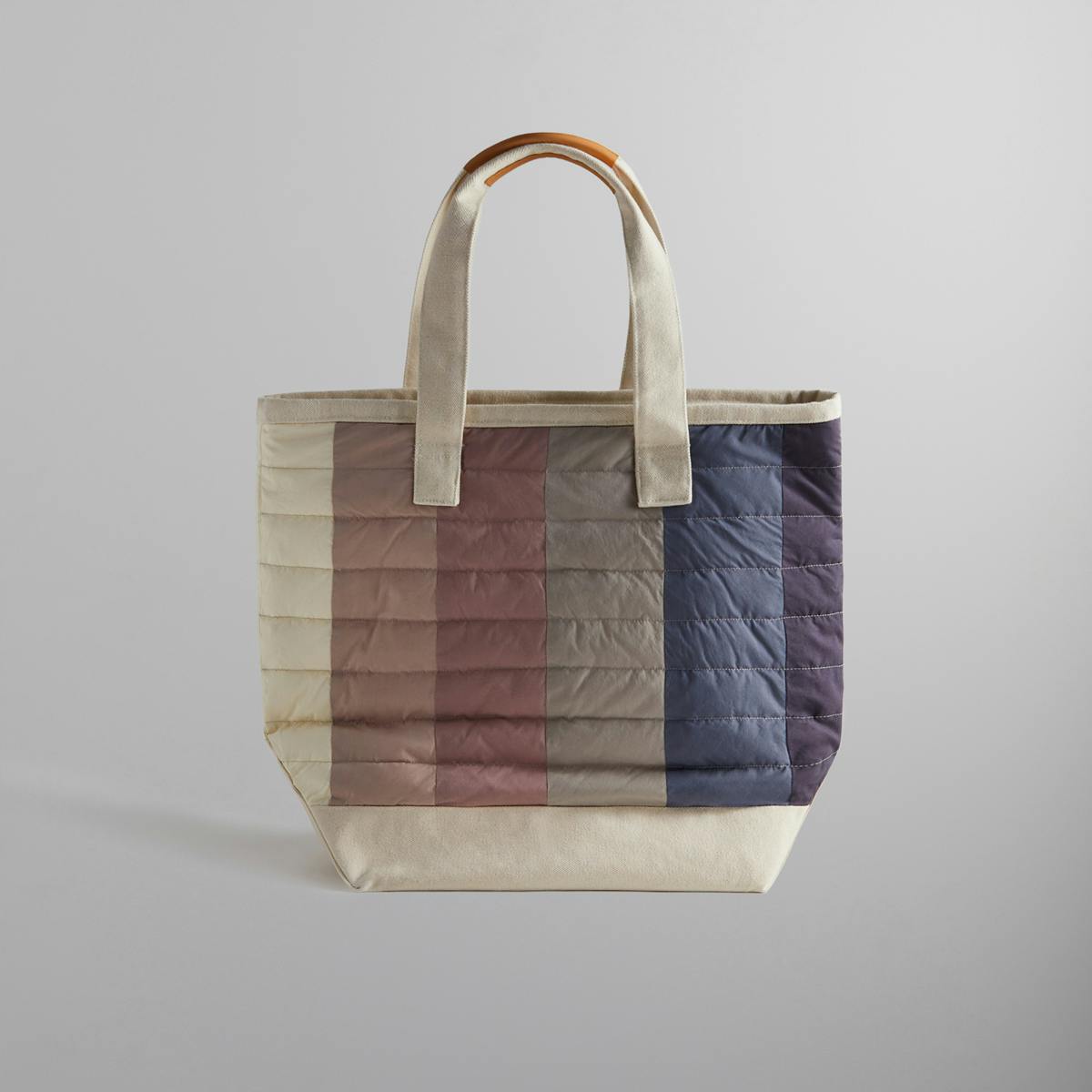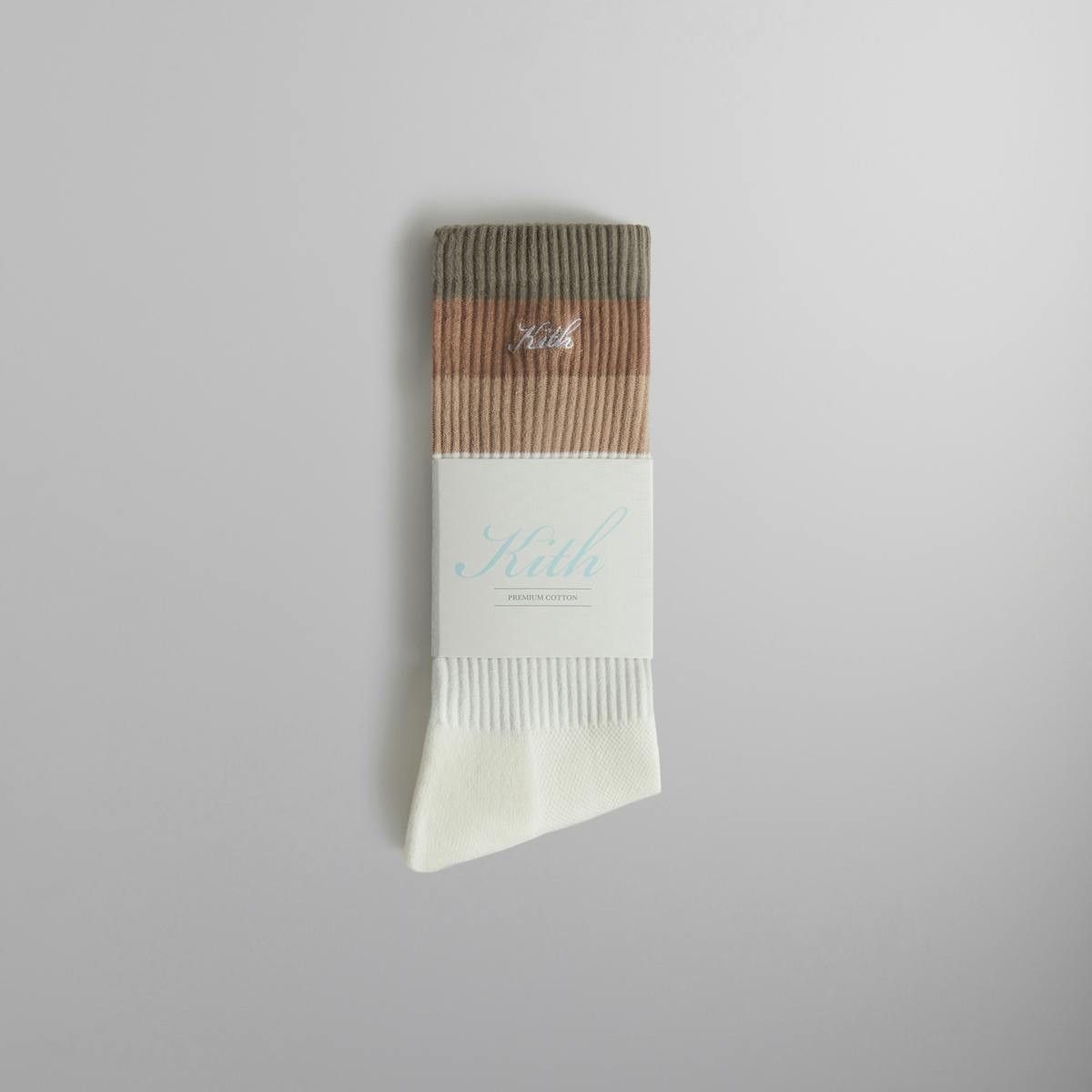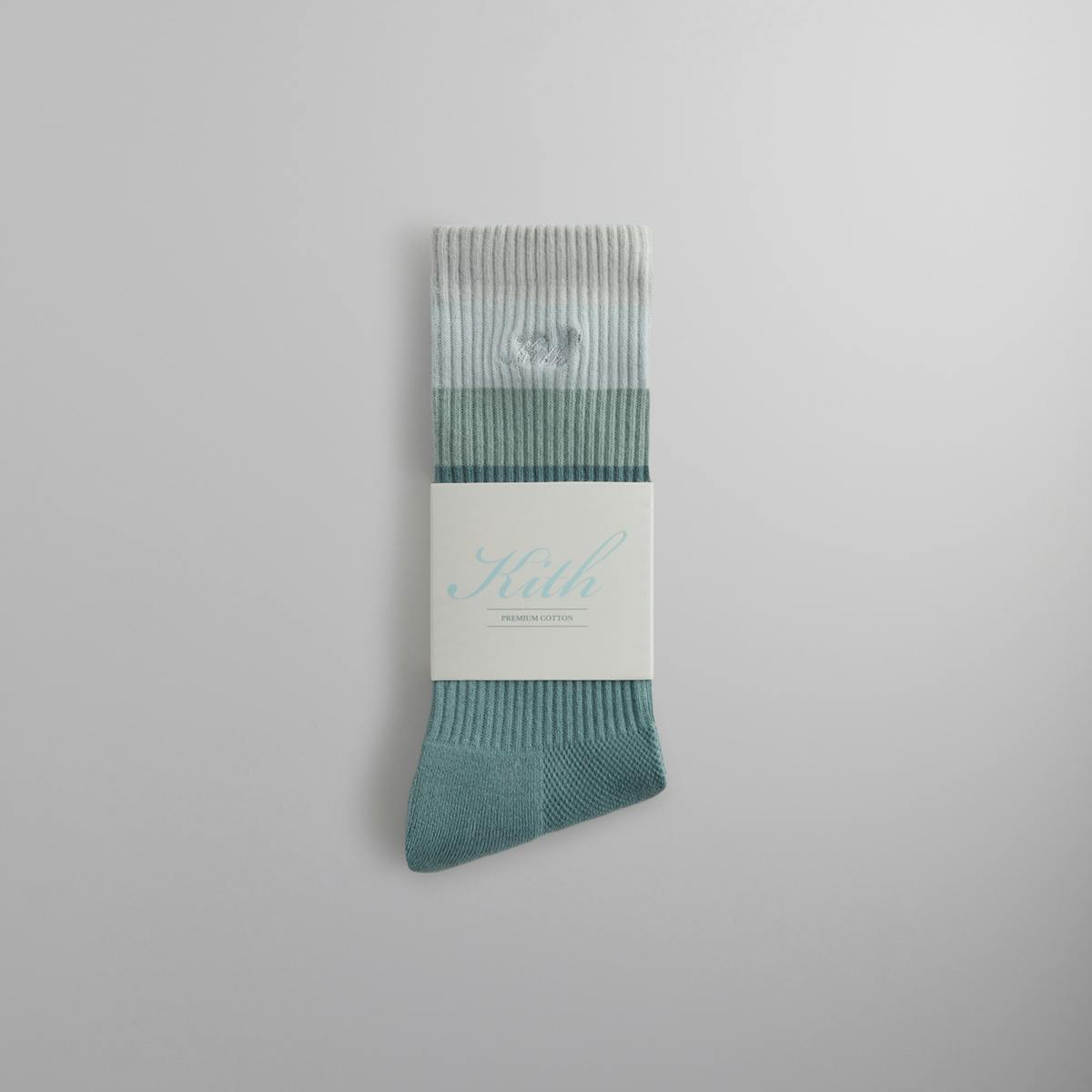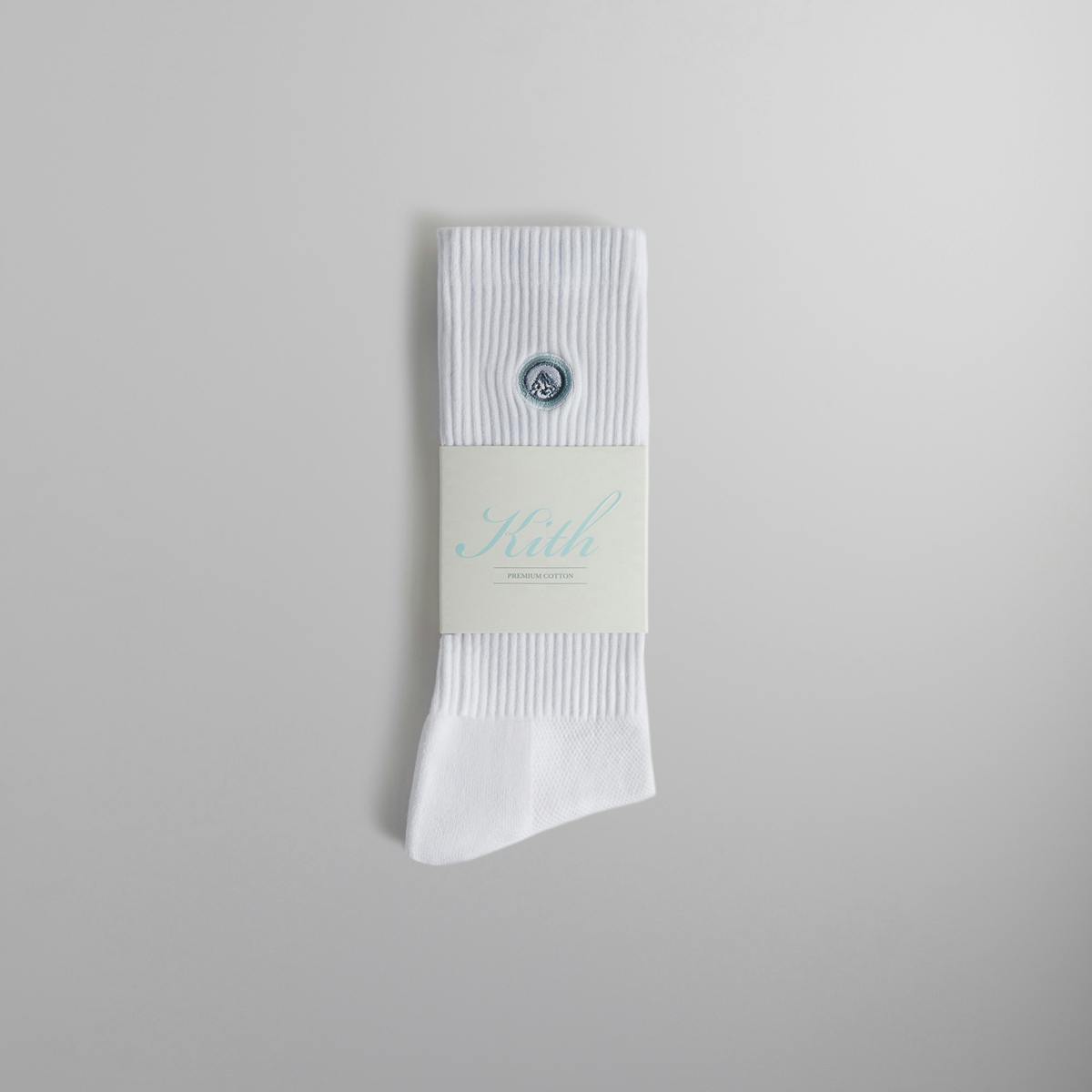 Anchored by some sharp socks in complementary hues, KITH's Spring 2 accessories collection includes puffy totes to match the shackets, a nifty crossbody pouch, fisherman-friendly bucket hat, new Yankees caps, and some extraordinarily understated three-layer dad caps, which utilize a tonal twist on KITH's mountain patch.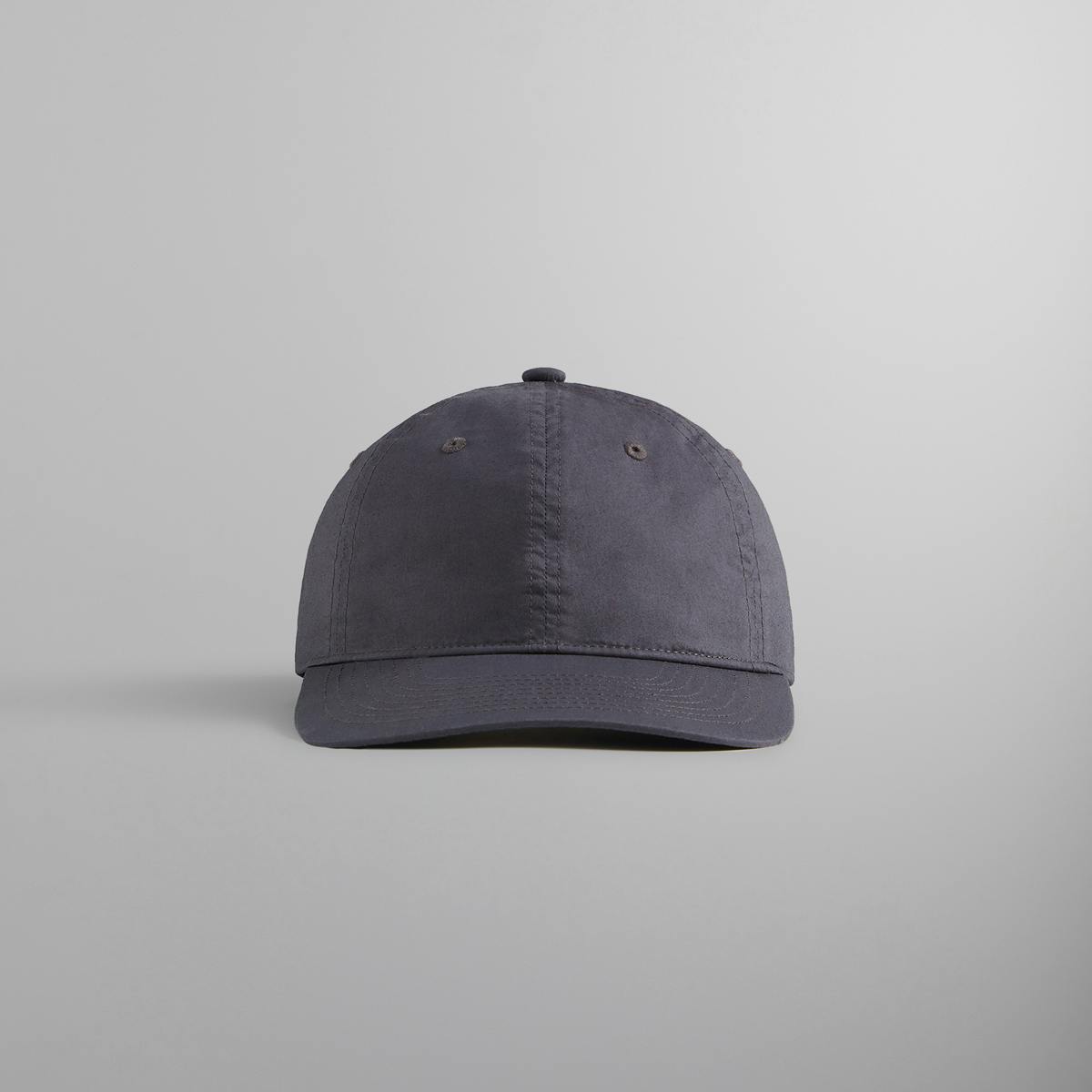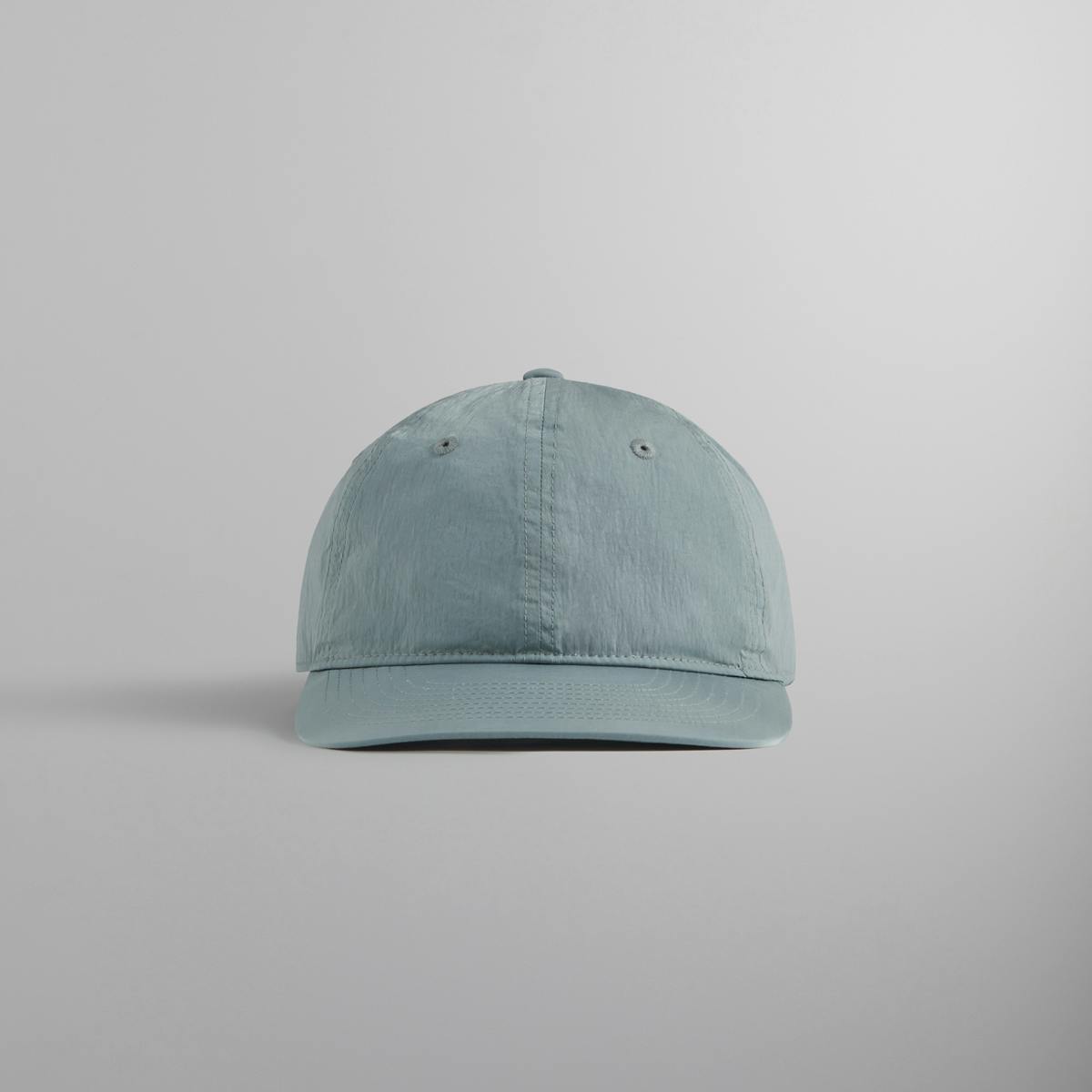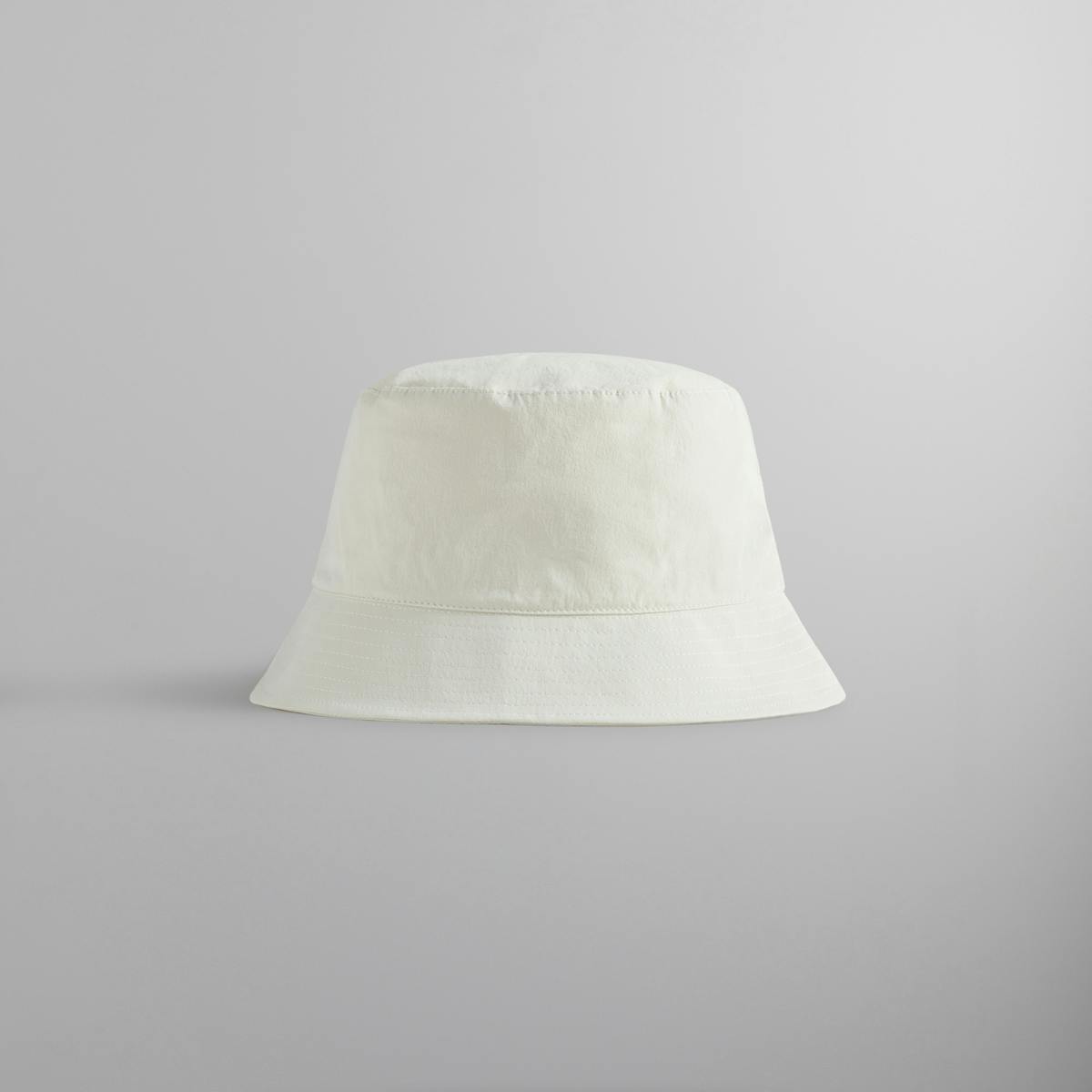 There's no messing around with 101 Program, as it's classics only: a bucket, dad, and bungee cap are all here in lightweight nylon or cotton realized in sandy hues or desaturated neutrals.