If ever you look at your closet and find nothing to wear, you clearly aren't shopping at KITH. The New York retailer issues immense collections every season, sometimes twice, but always covering every imaginable stylistic angle by way of well-stocked wardrobes.
The Summer 2022 collection, available May 27 on KITH's website and stores, doesn't slow things down. And yet, it's pleasantly pared-back, with an emphasis on appreciably clean daily drivers in place of loud "streetwear." Fresh and clean.
Literally clean, too, thanks to a new collaboration with The Laundress (more on that later), but that shouldn't be a surprise for anyone who's been following the house of Ronnie Fieg for any stretch of time.
KITH's latest seasonal fare, rich in thoughtful craft, is timely proof.
Join us on an exclusive review of Fieg and his team's new KITH goods, close-up with all the new jackets, T-shirts, footwear, and accessories.
Tops & Layering Pieces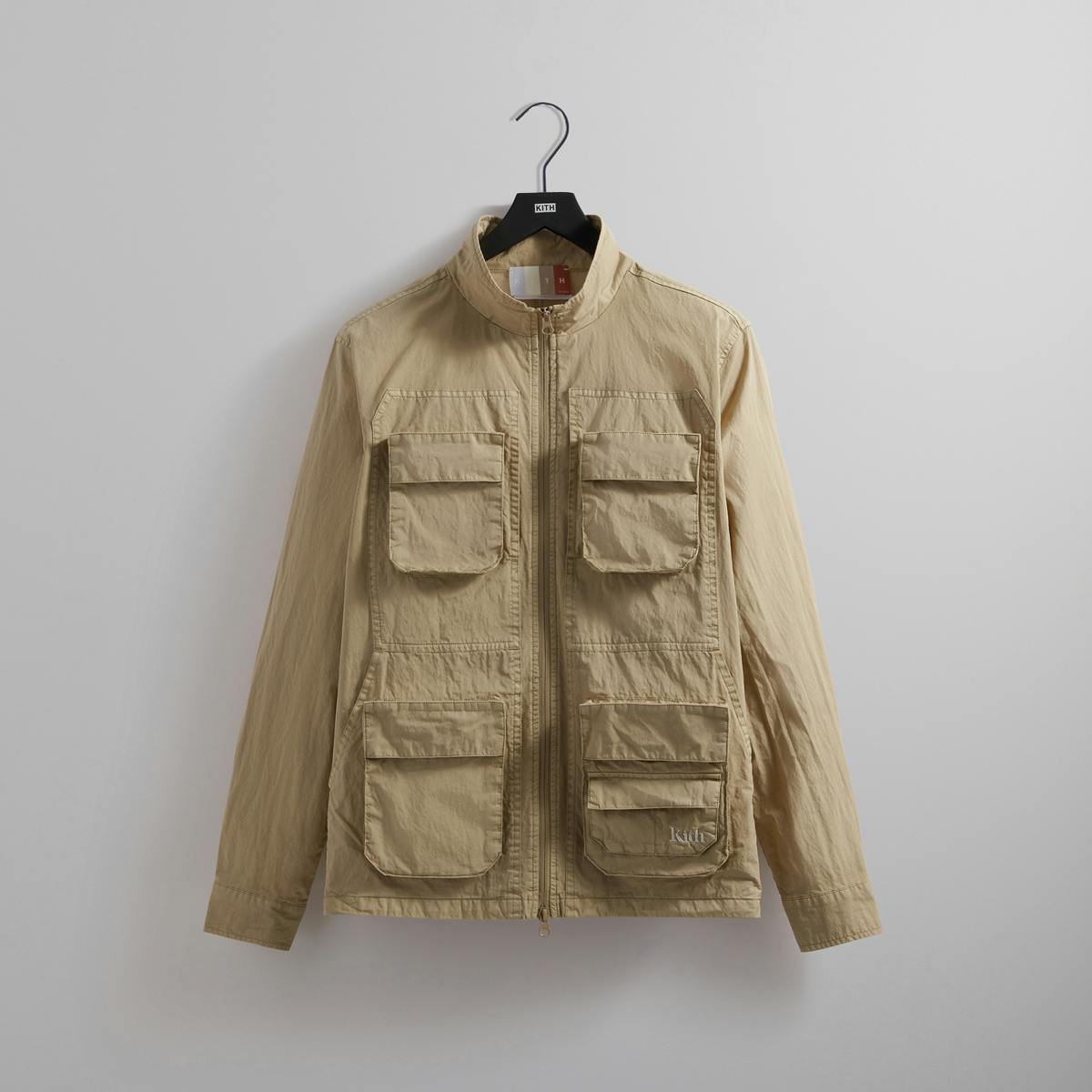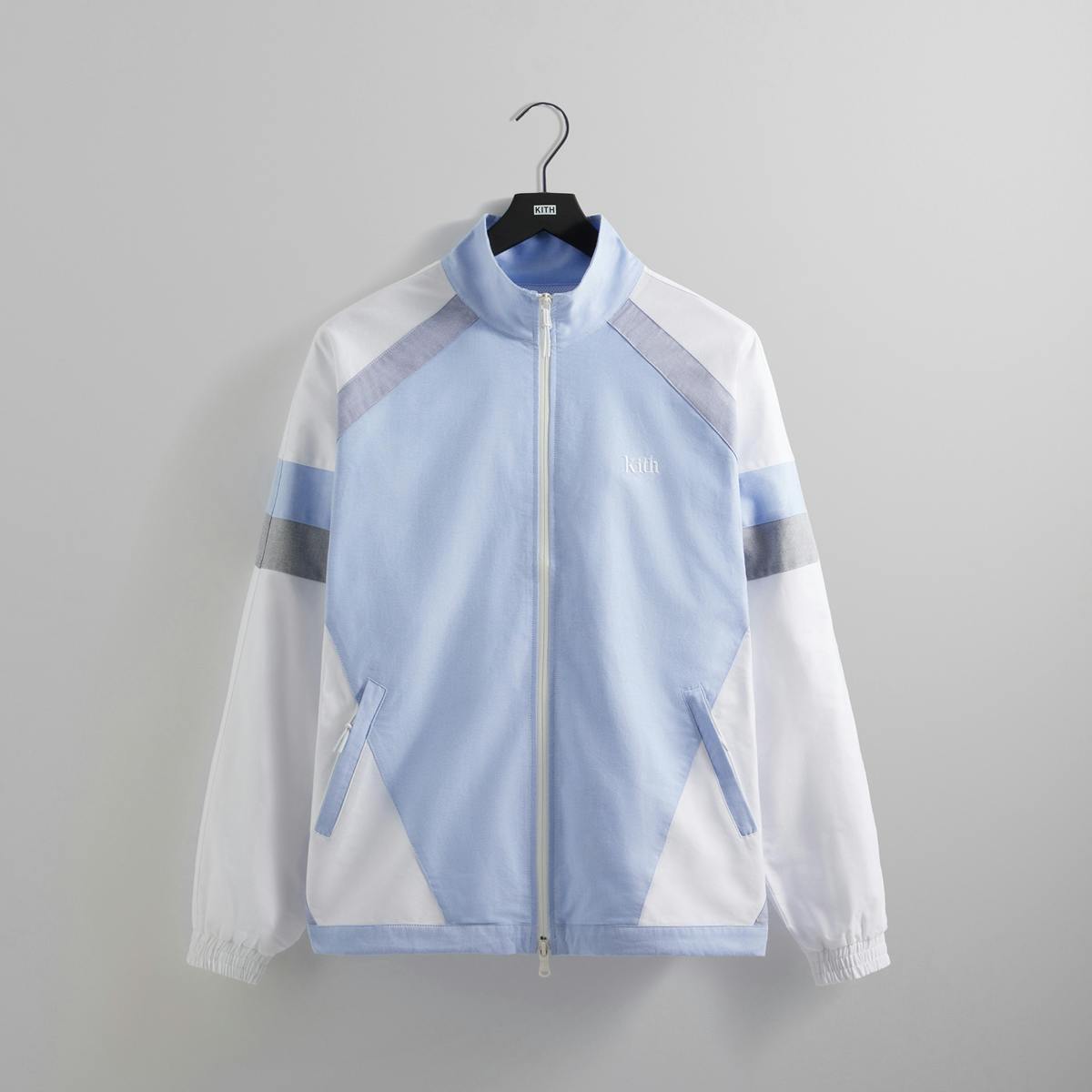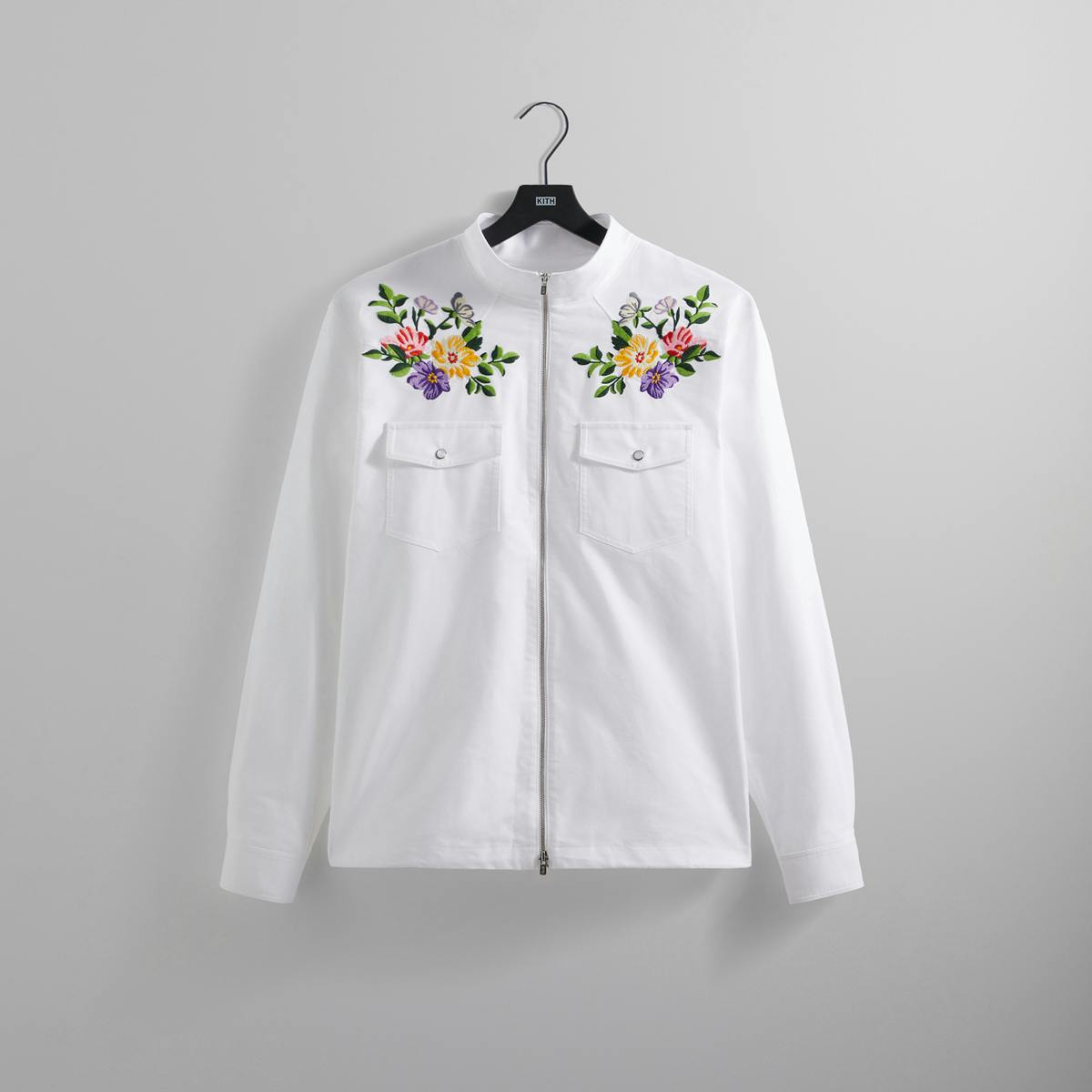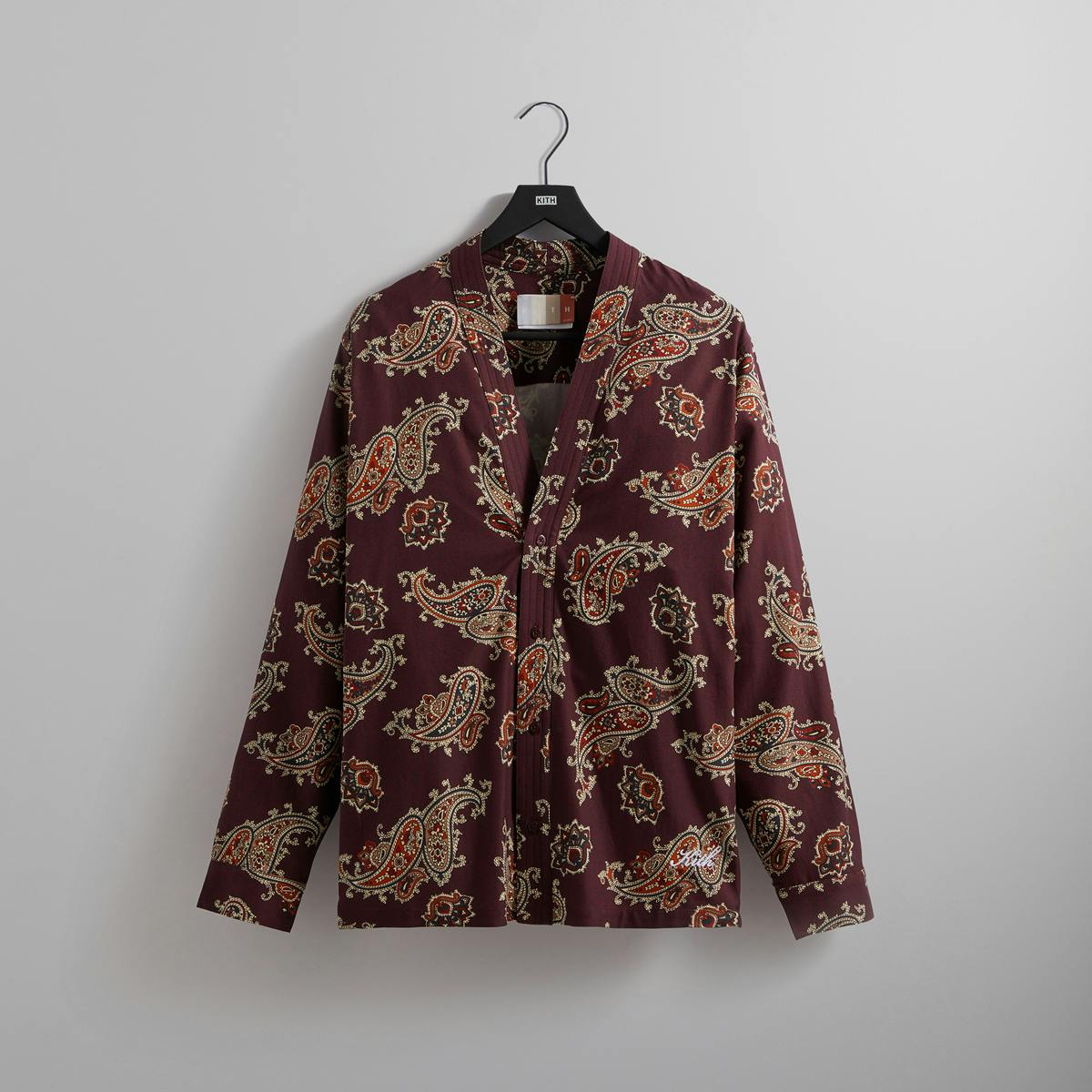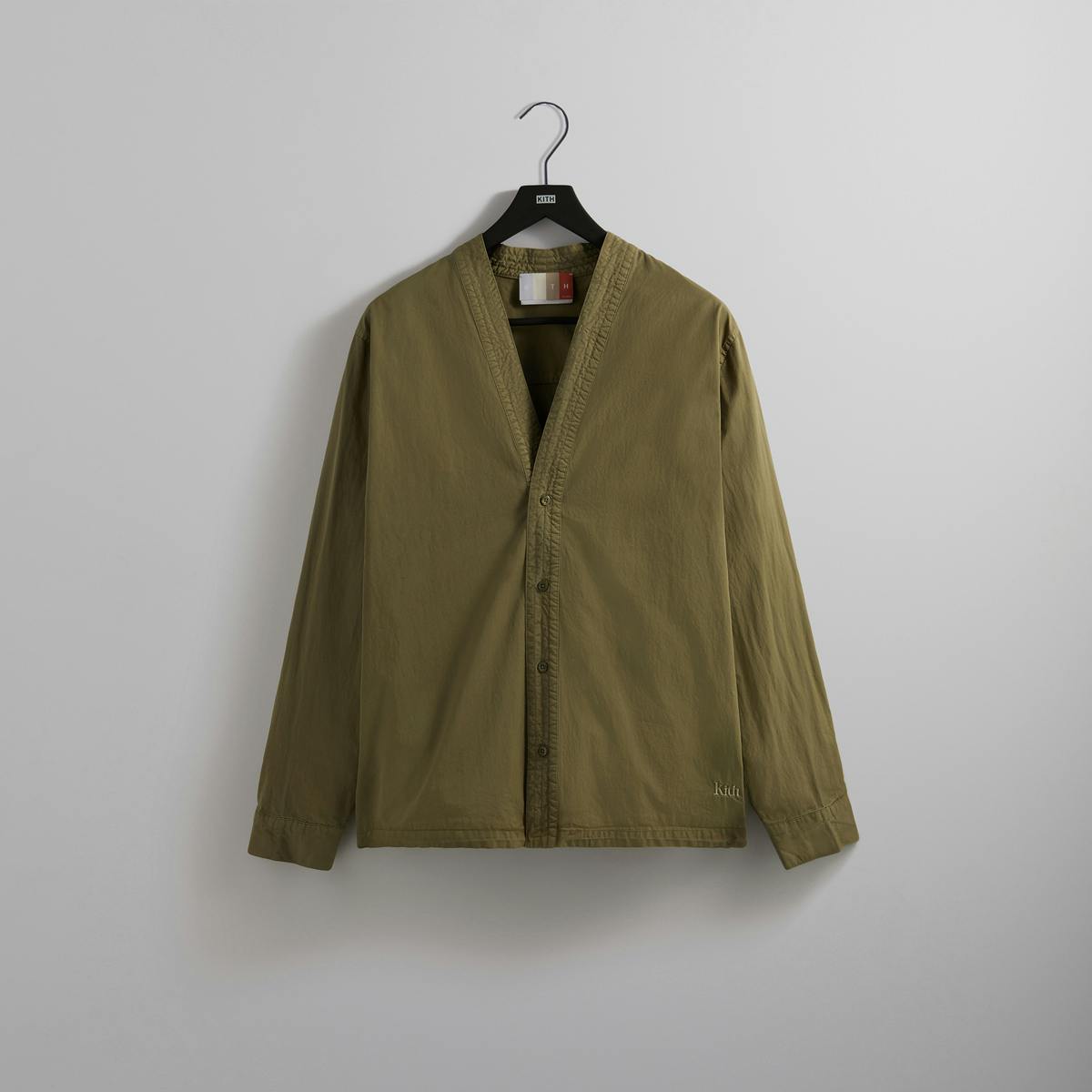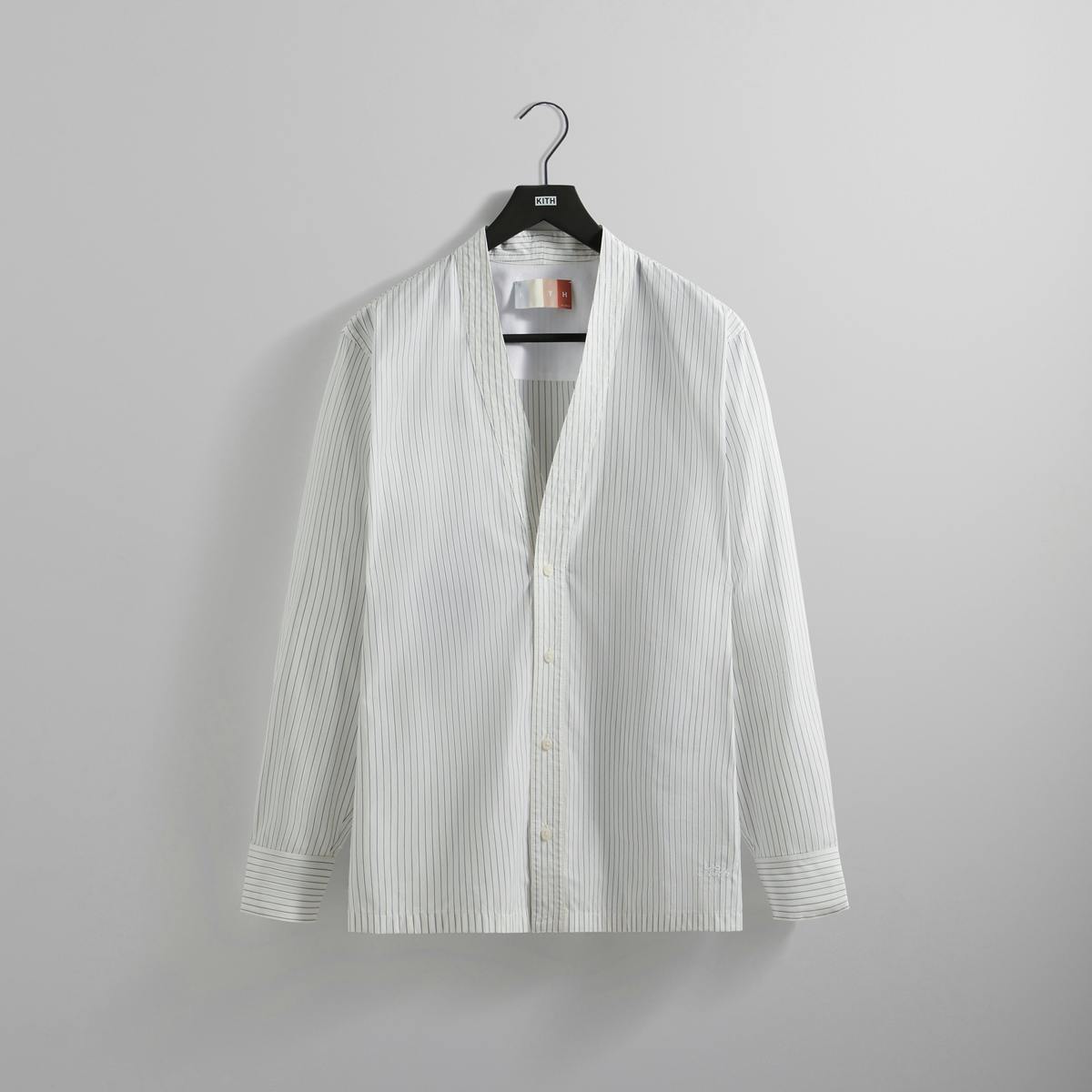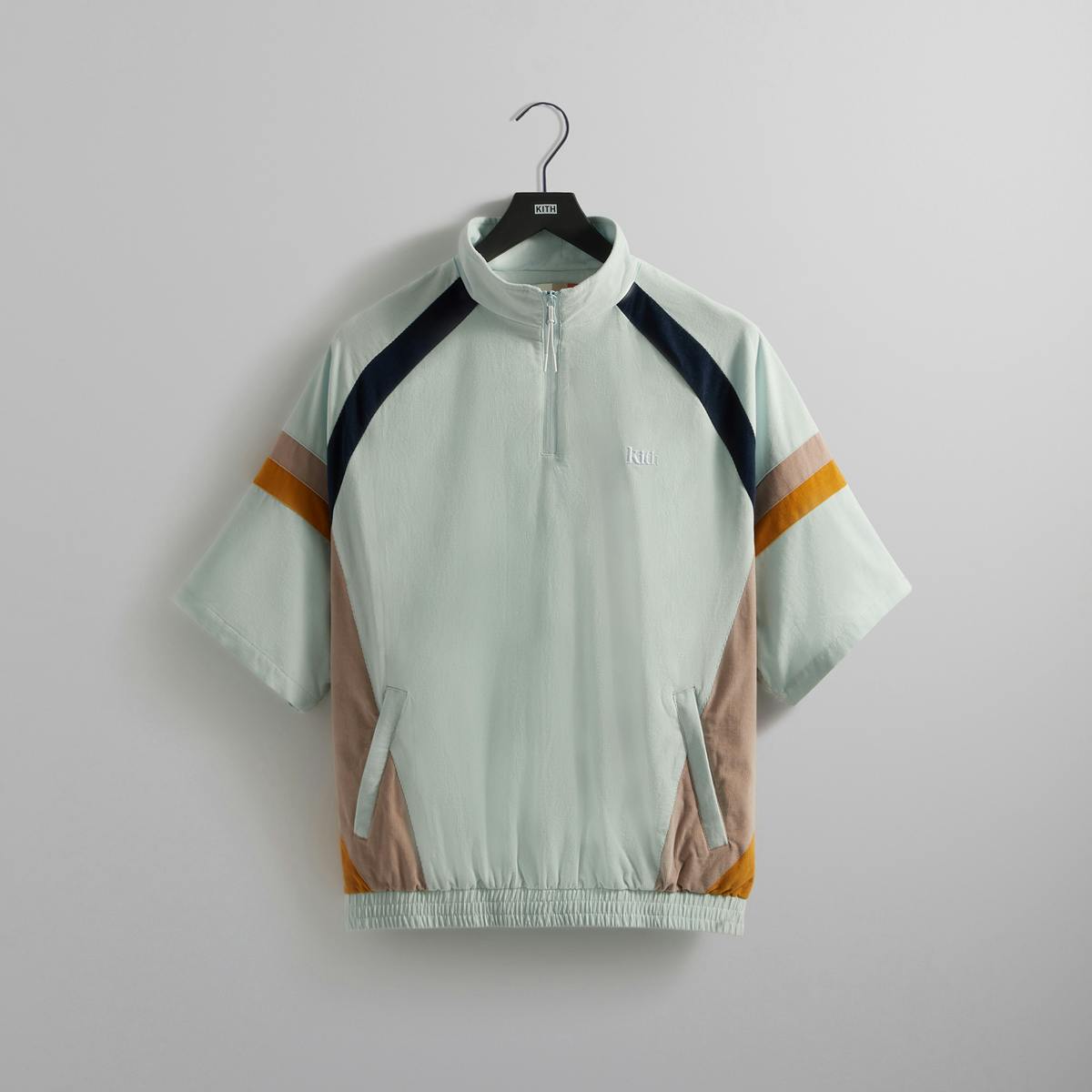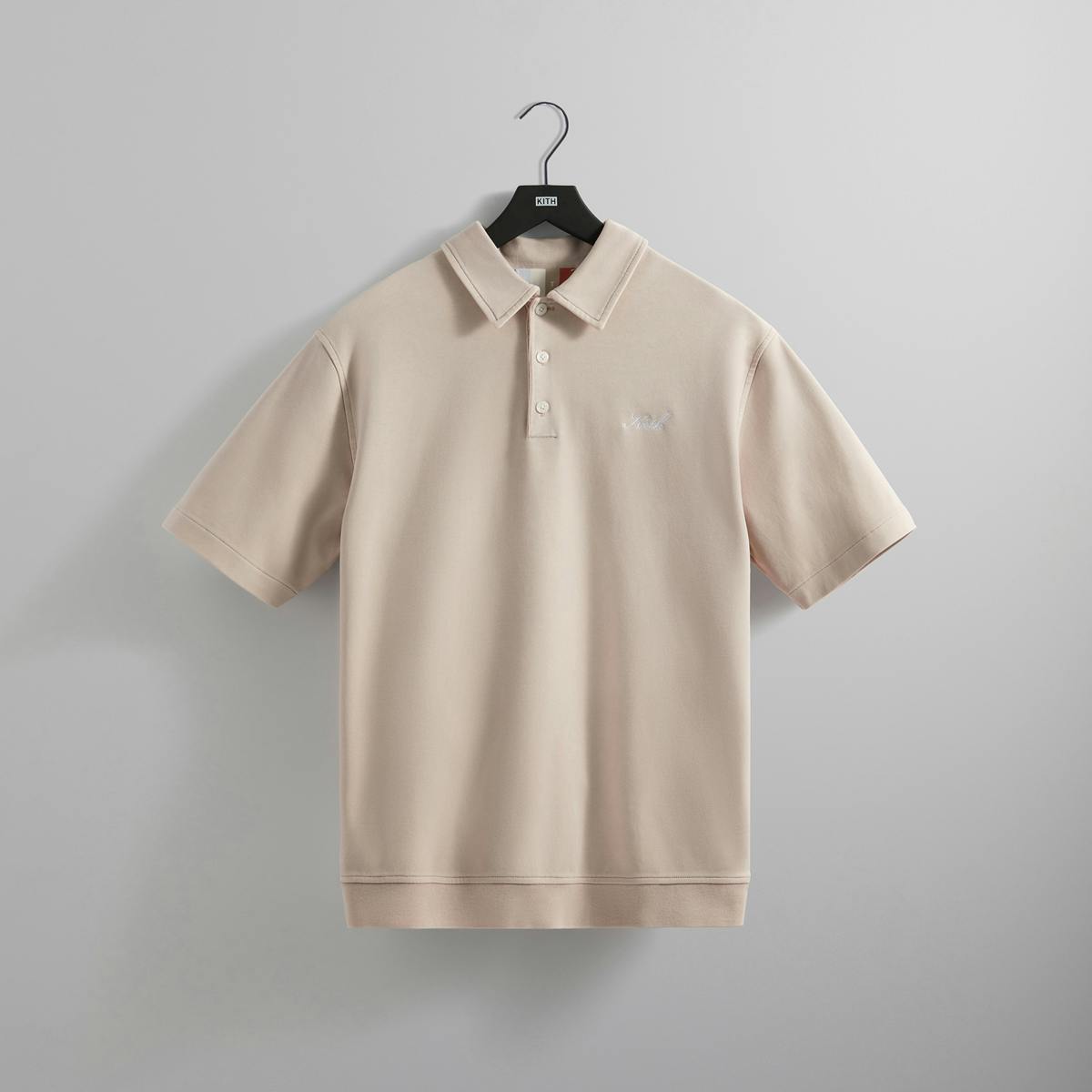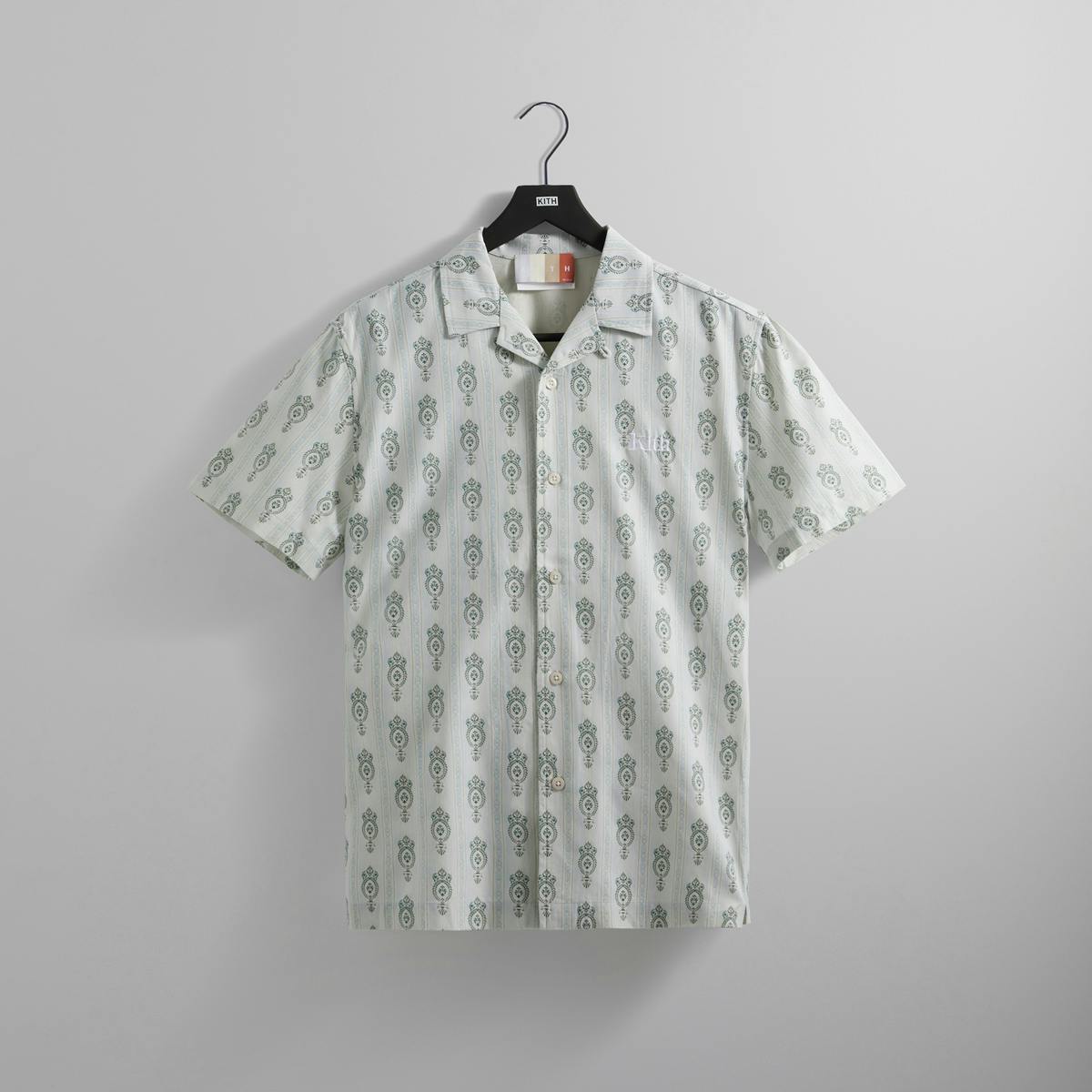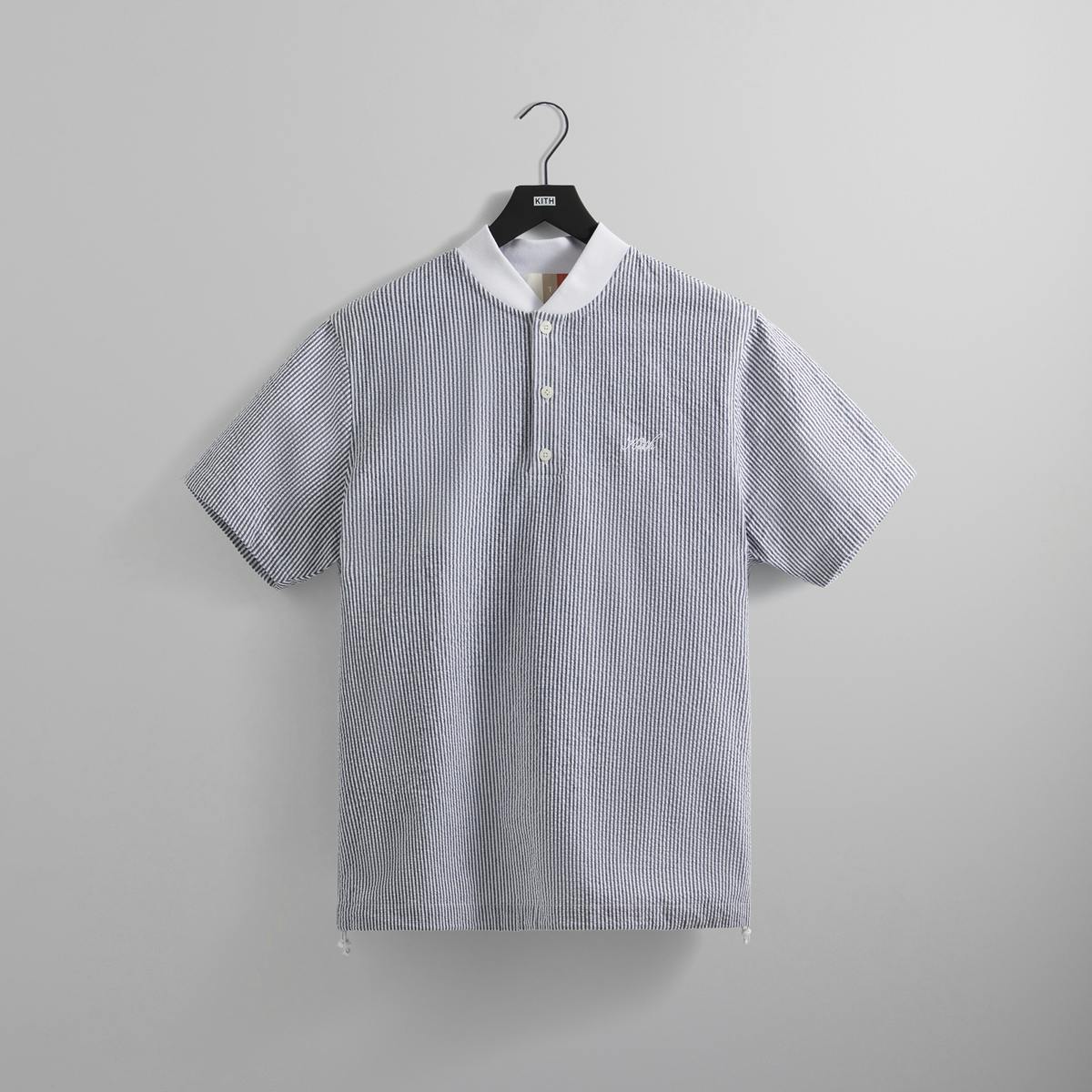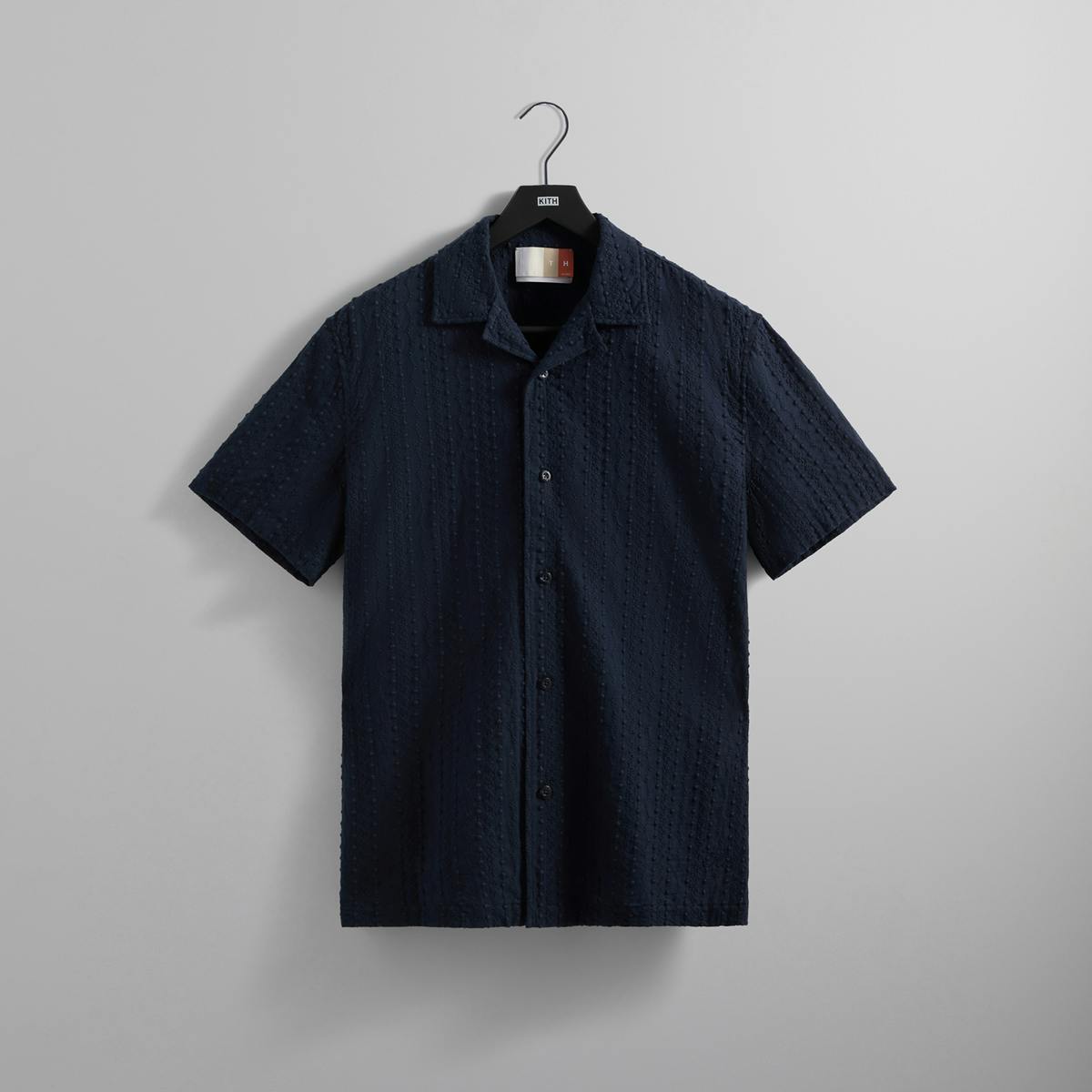 Garment-washed japanese indigo jacquard, bespoke seersucker, embroidered cotton voile, enzyme-treated nylon, silk cotton paisley — KITH never doesn't come correct with quietly plush textiles. The devil's in the details too, with cheapo hardware eschewed in favor of Excella zippers, pearl head snap buttons, and trapunto-stitched placket reinforcement.
Though there's subtle craft throughout the lineup, there are plenty of garments granted a bold face by statement patterns, including a set of shirts garnished with an all-over print of Kawase Hasui's block-printed View of an Azalea Garden and Mt Fuji and "Lake Ashi, Hakone landscape scenes from 1935, fresh iterations of the full-coverage graphics that KITH delivers in every collection.
T-shirts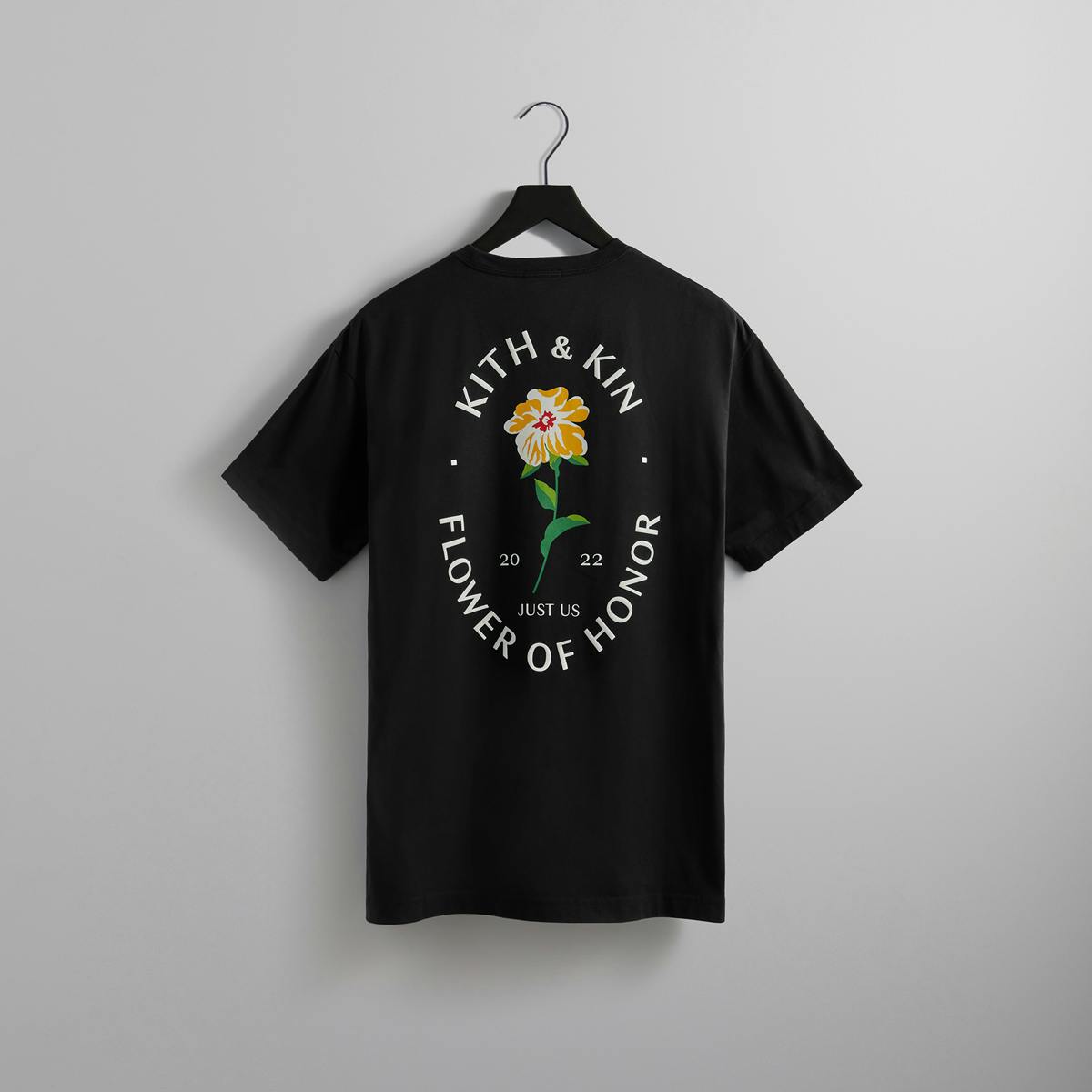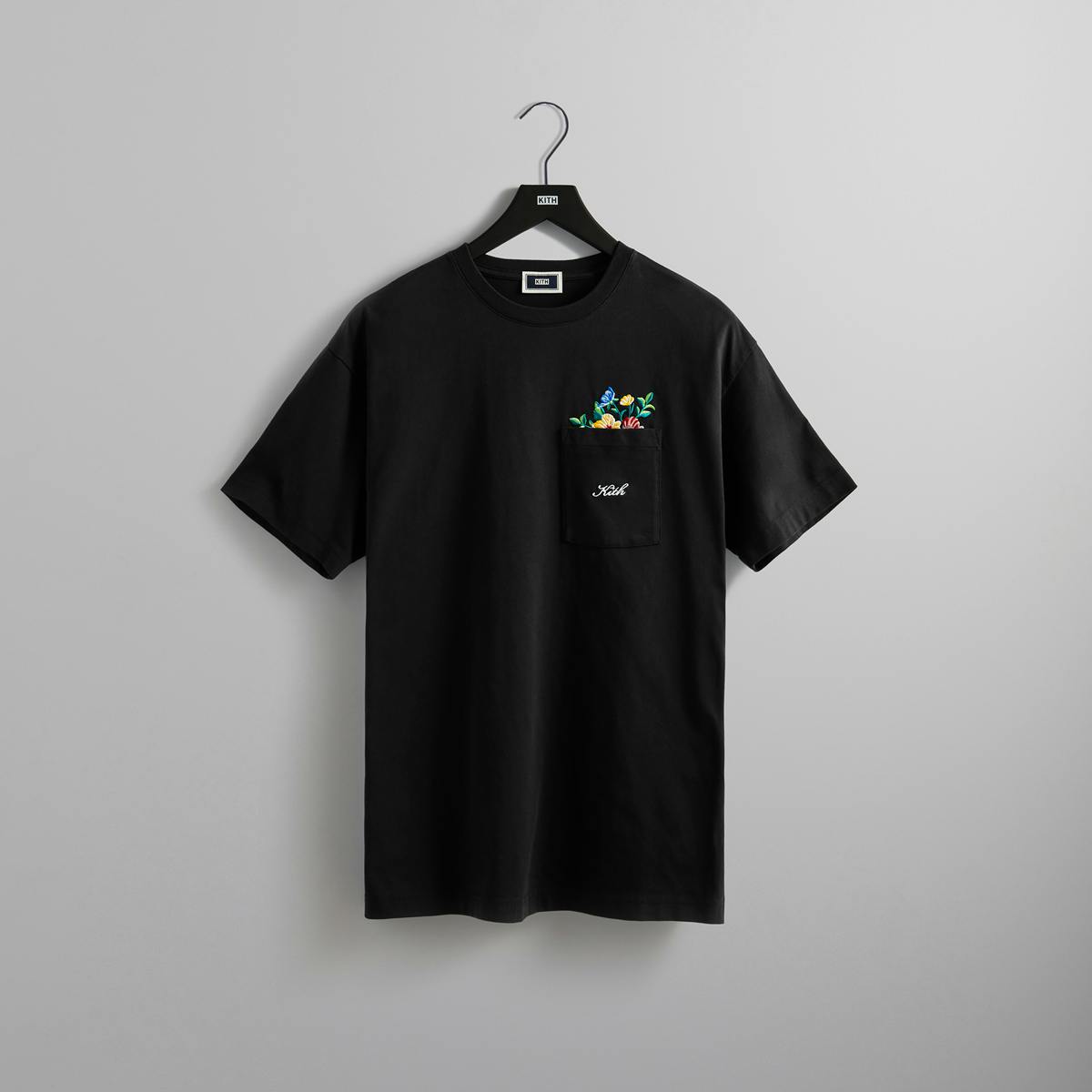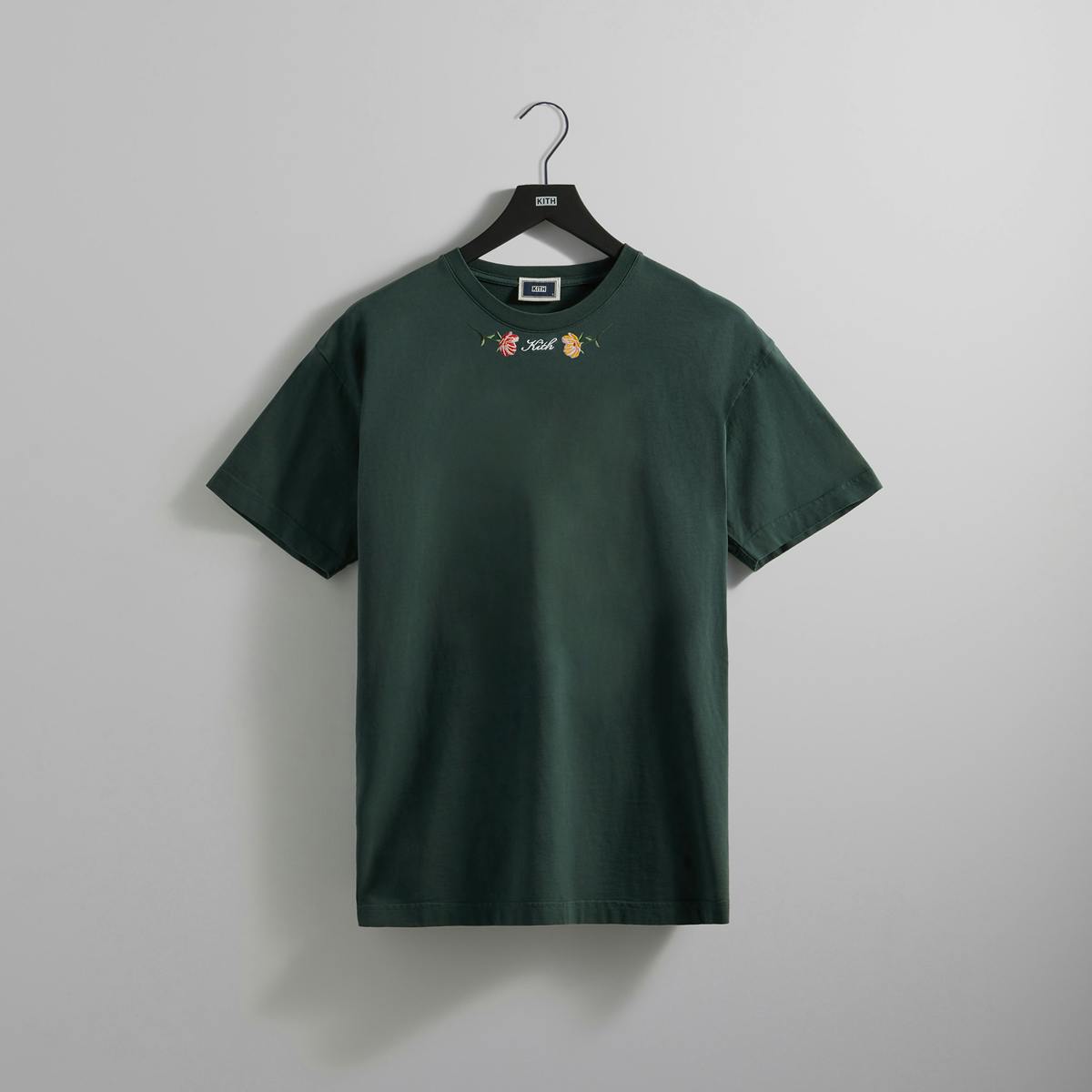 The ol' standby for longtime KITH aficionados, the brand's signature 230GSM cotton jersey T-shirts are worth coming back for again and again.
Things get suitably floral this season, with an emphasis on printed flora to match the delicate KITH script logo.
Pants & Shorts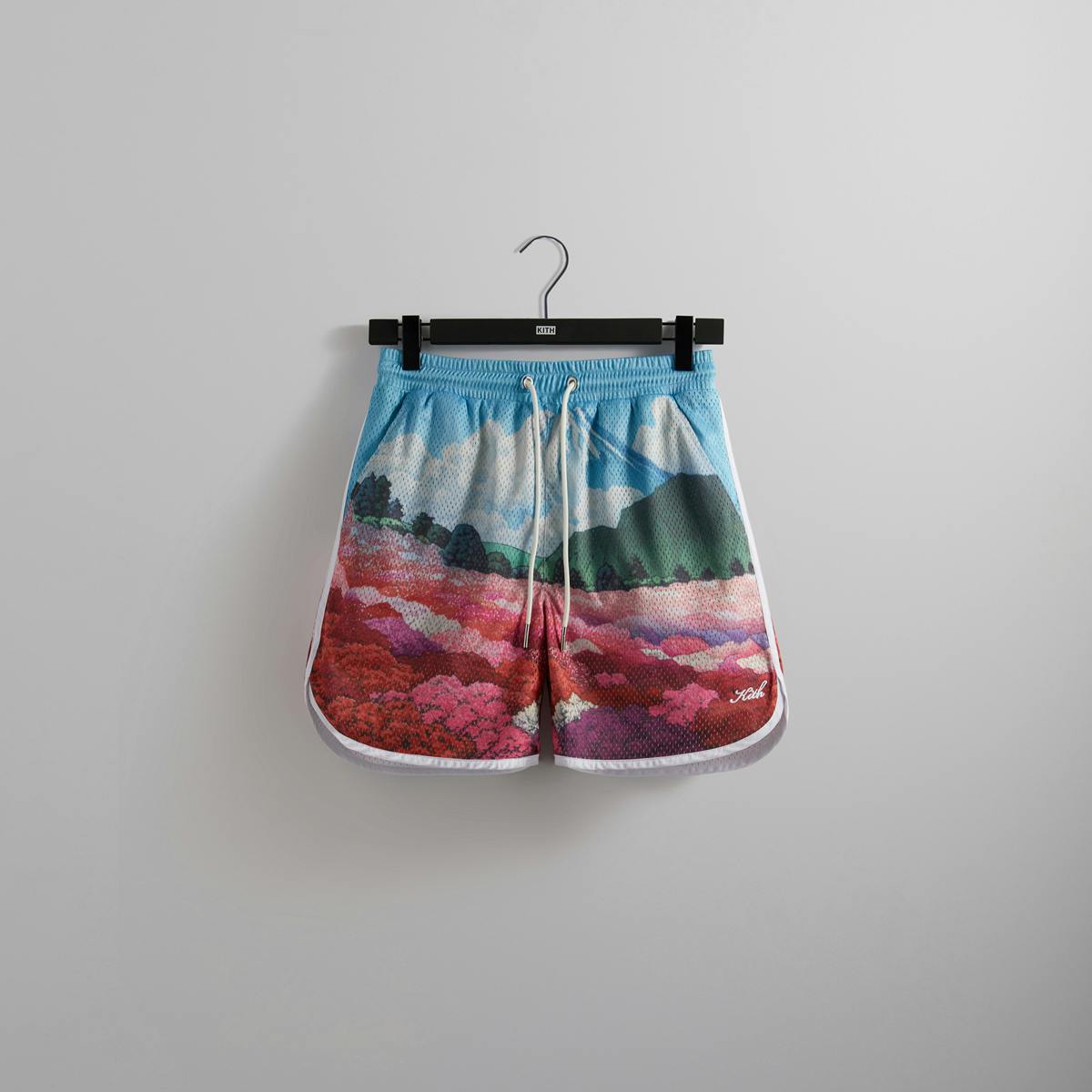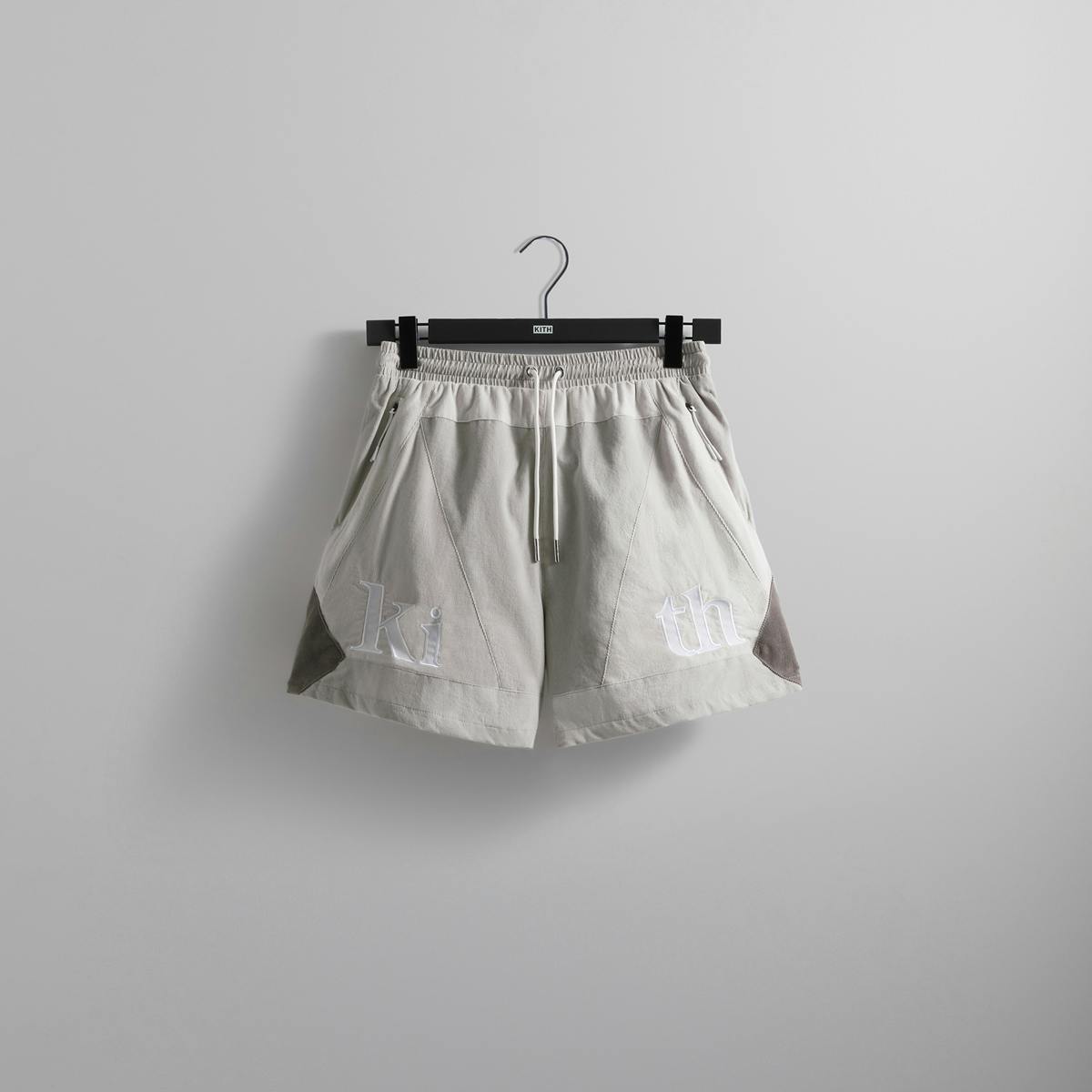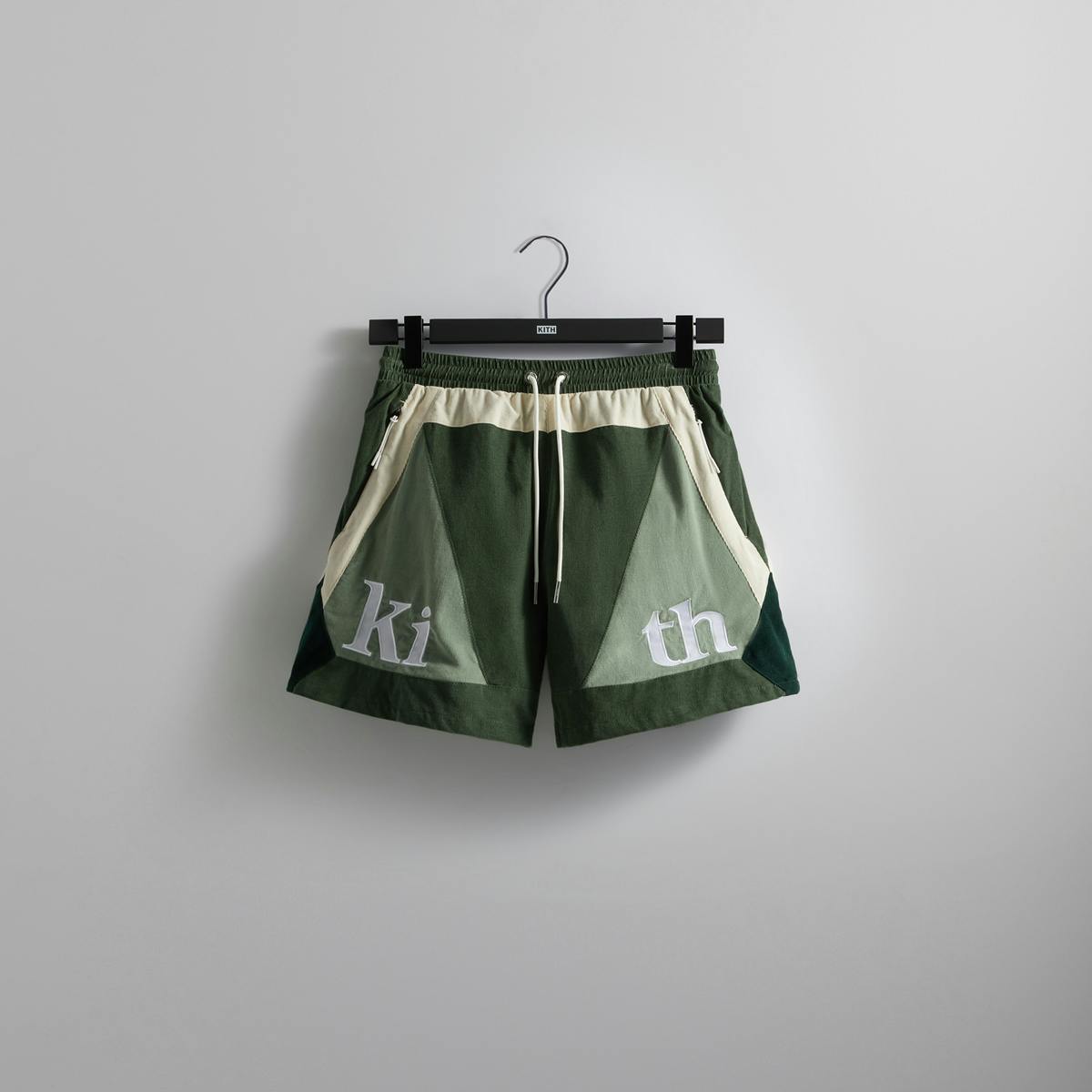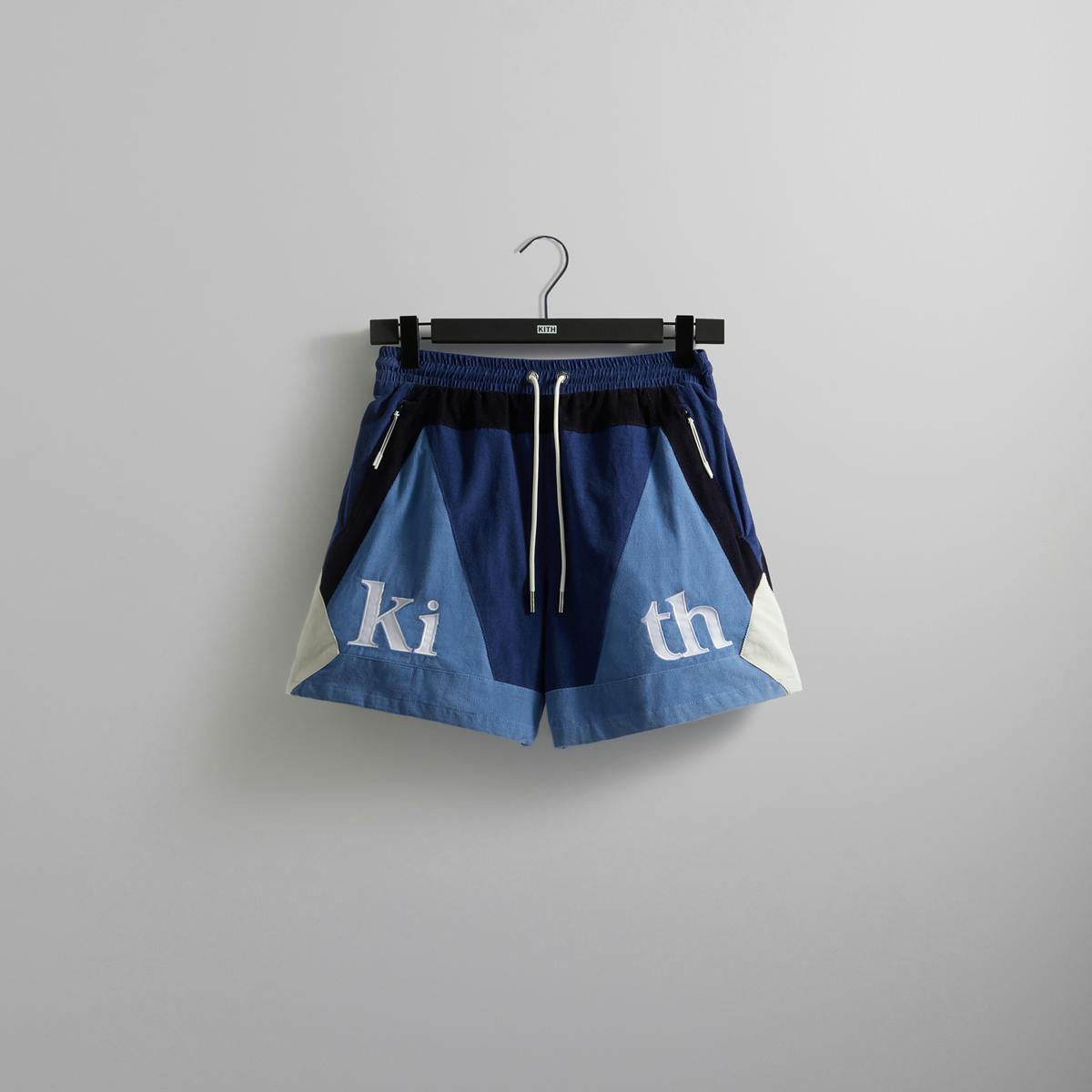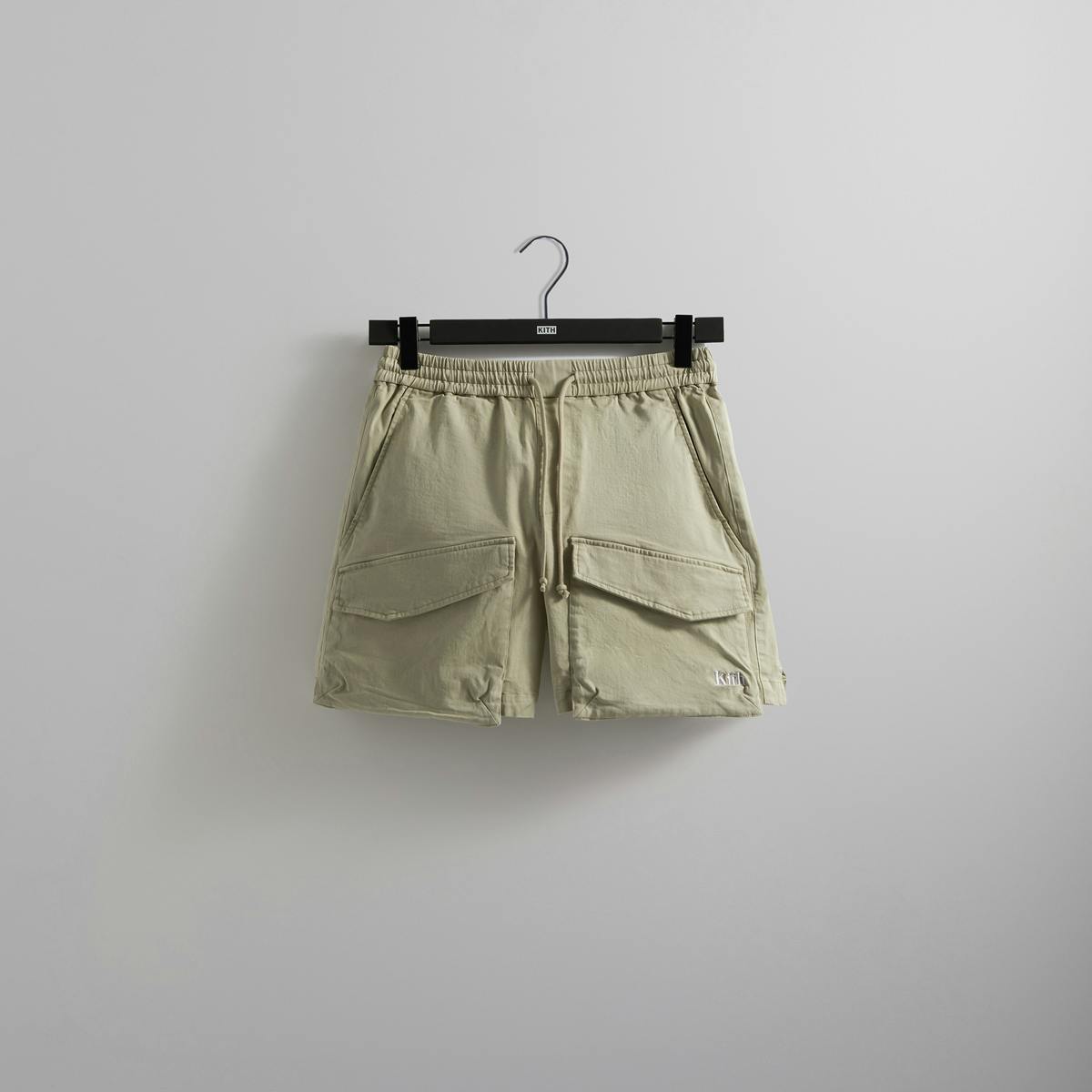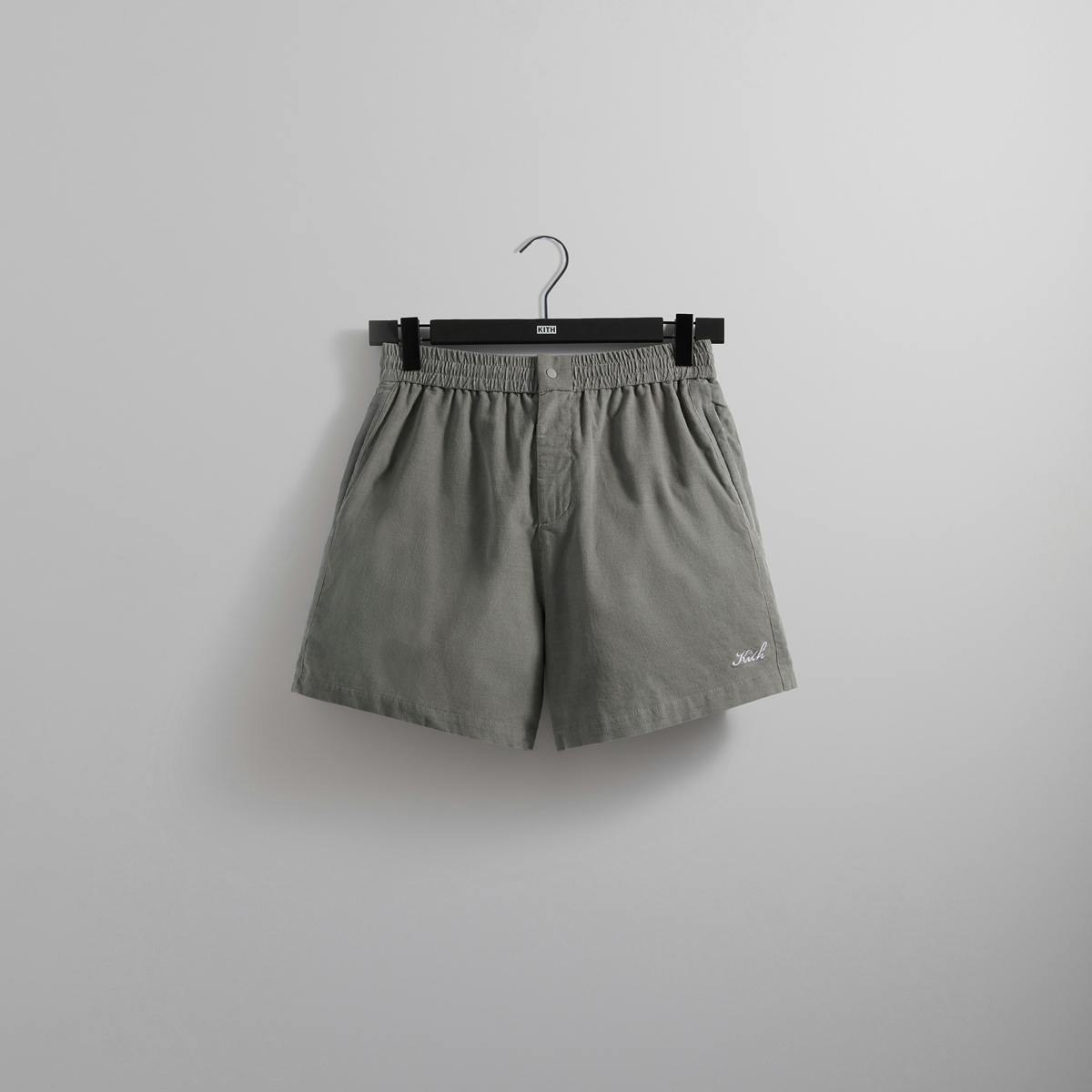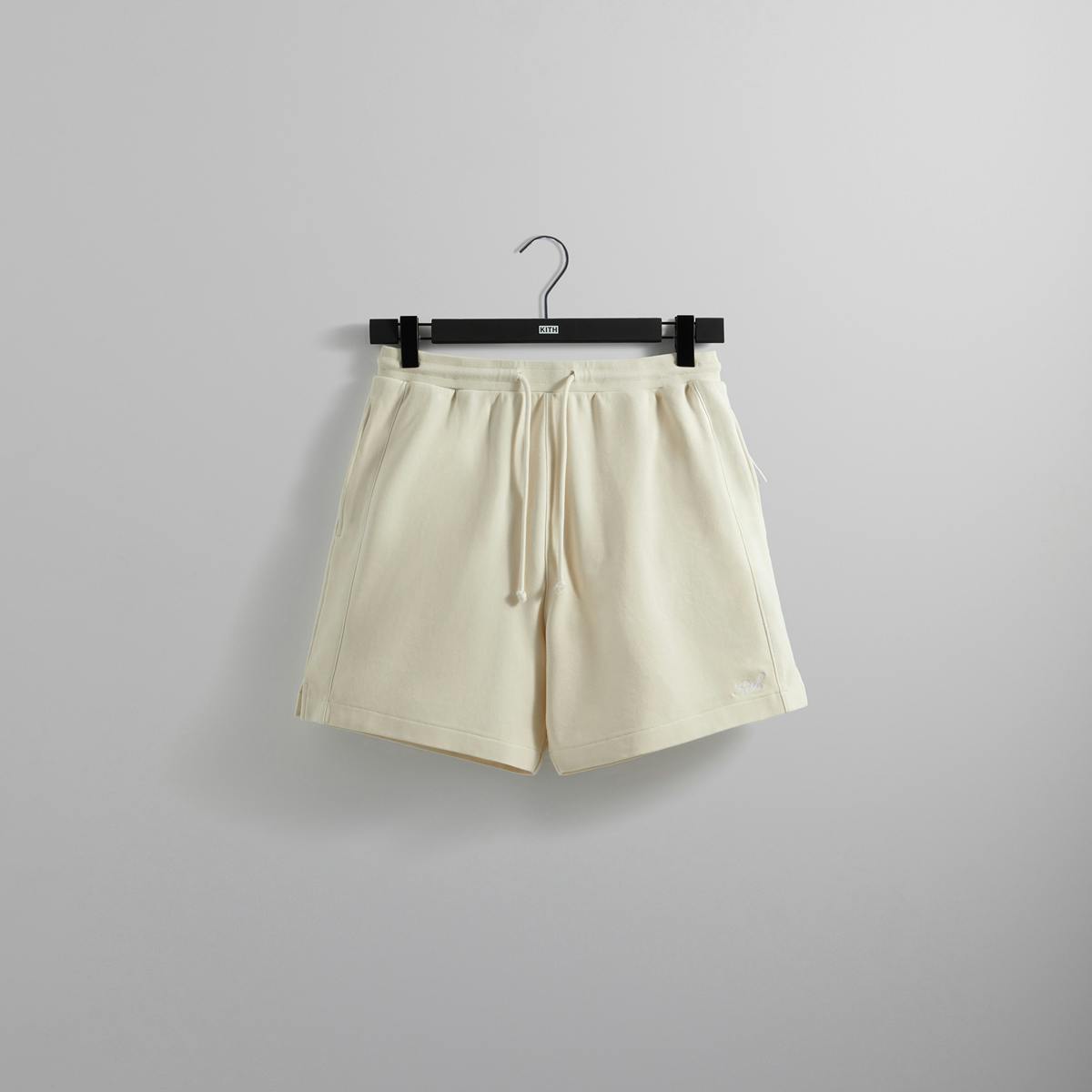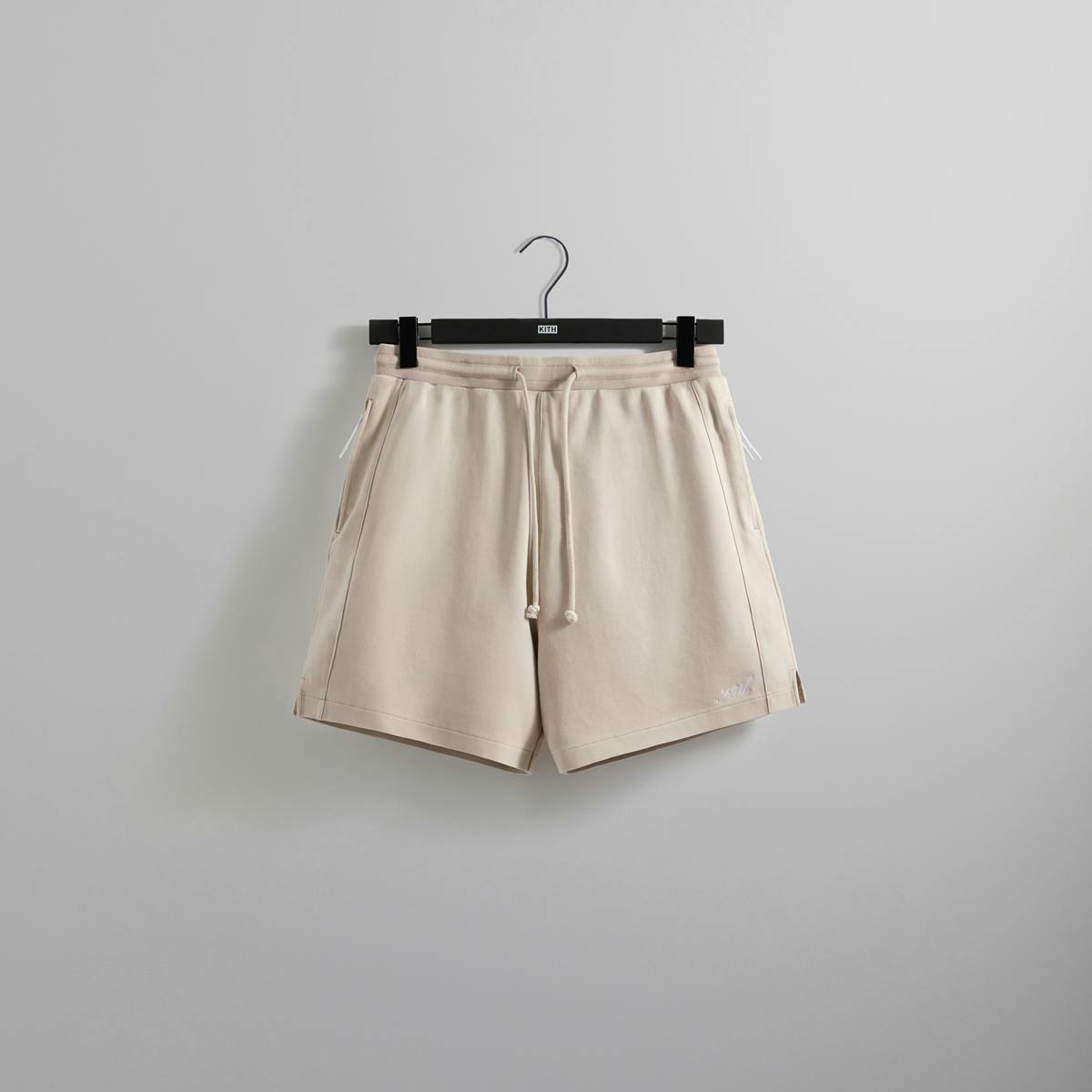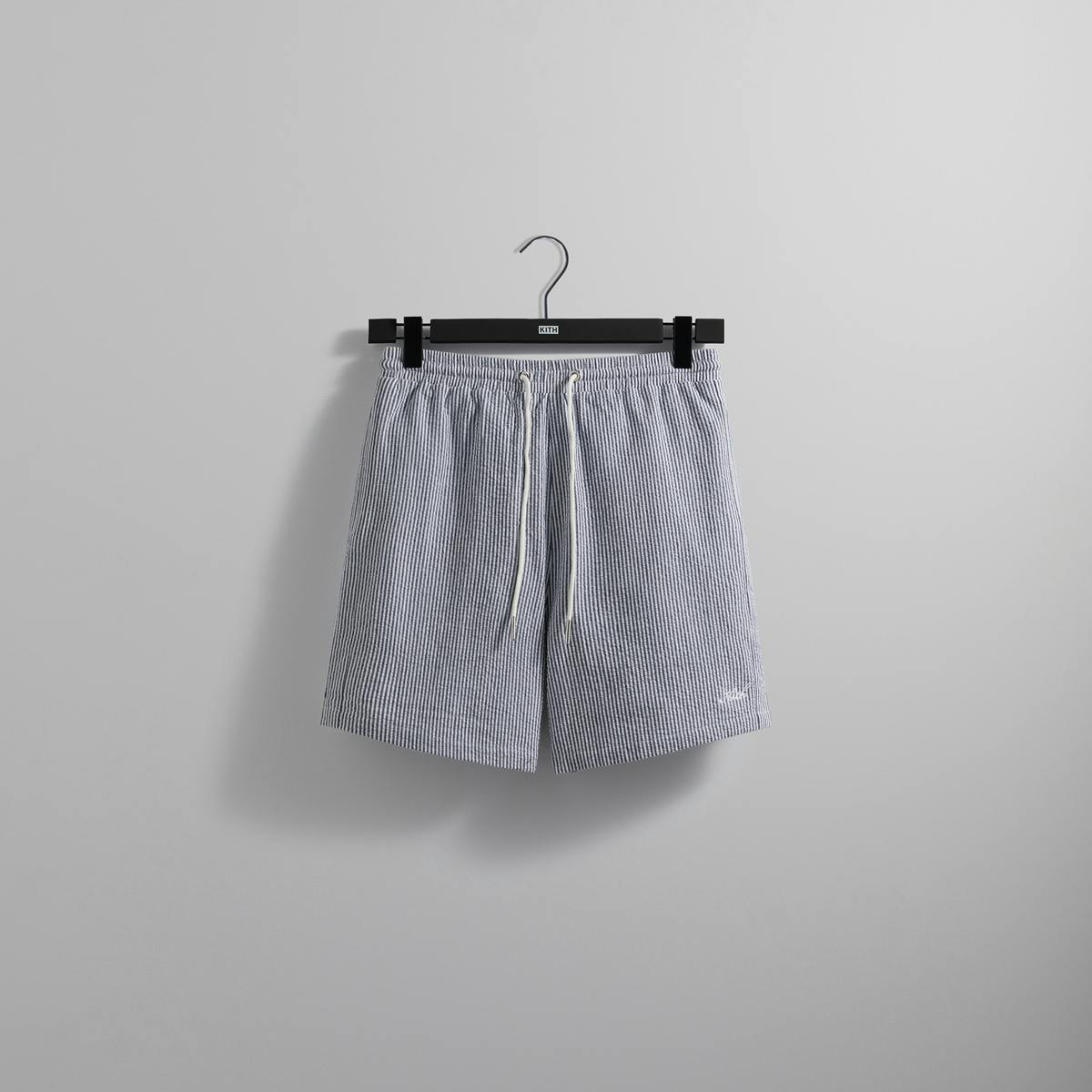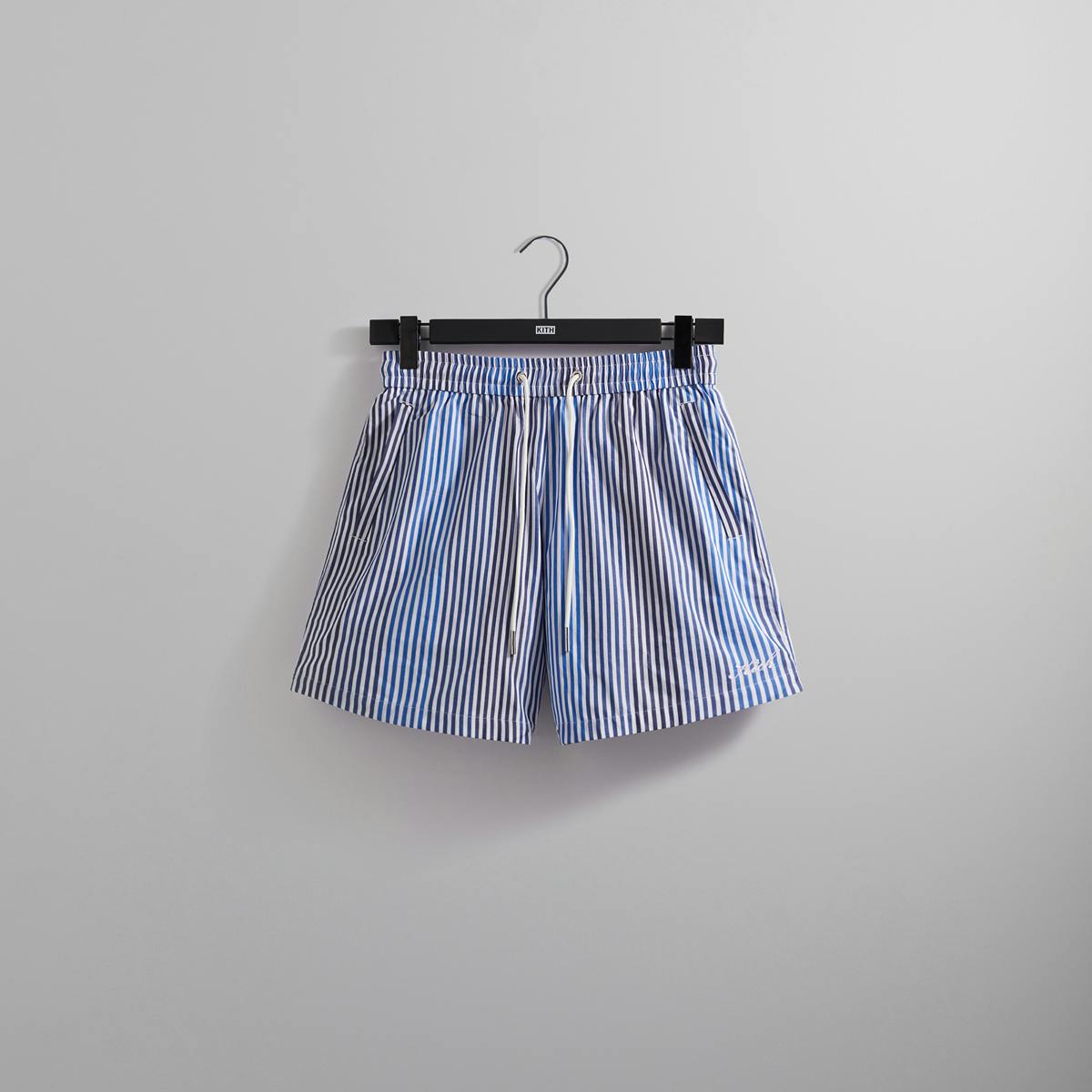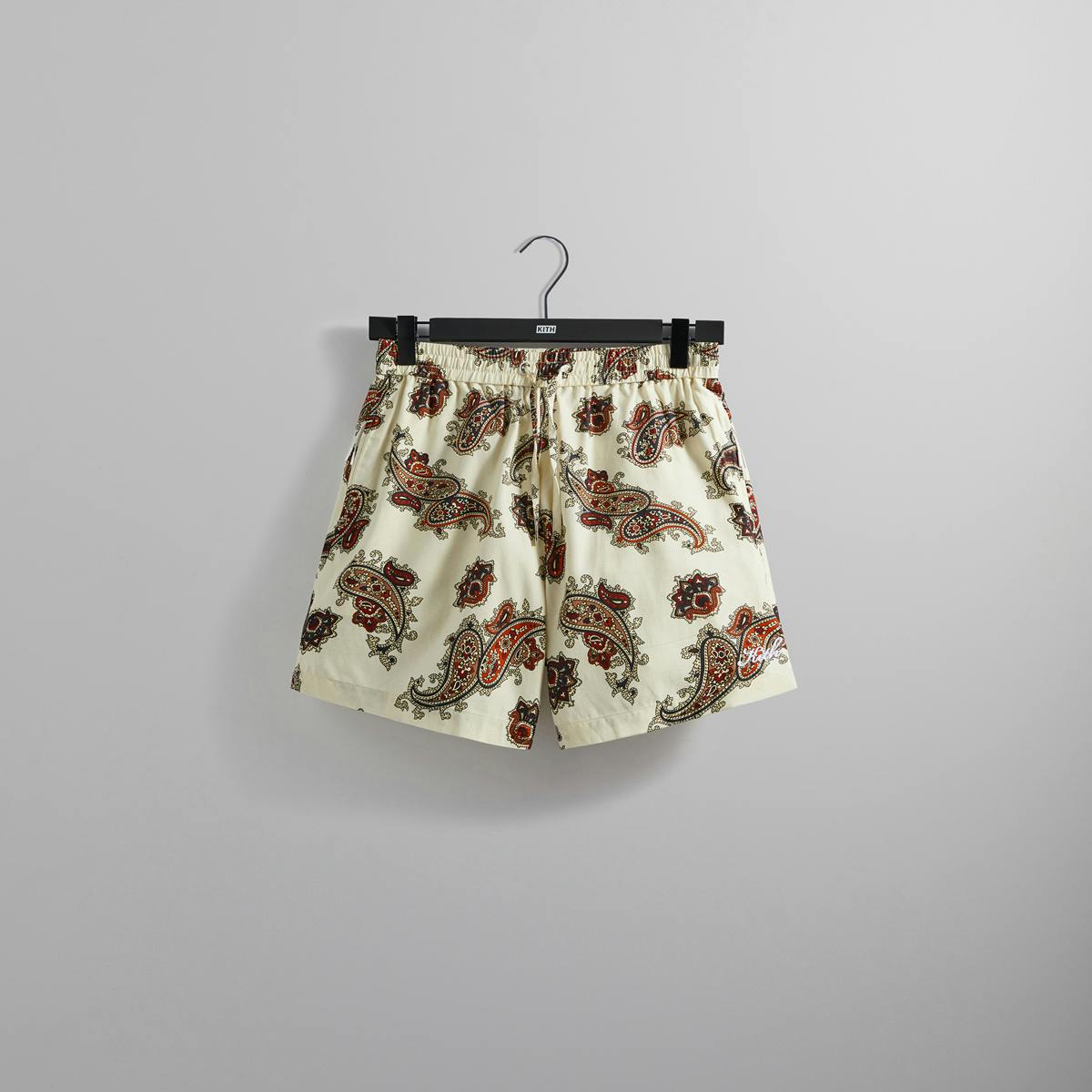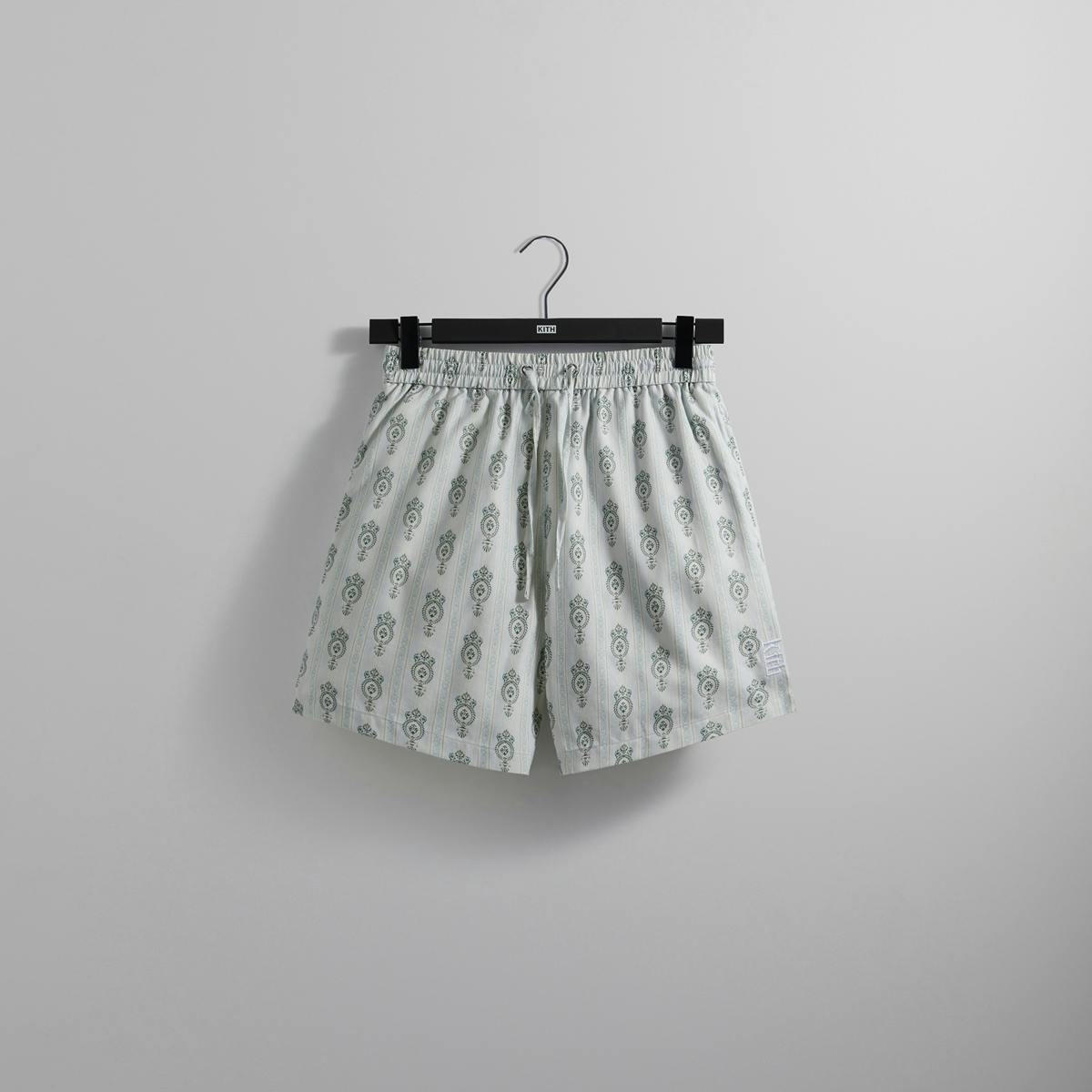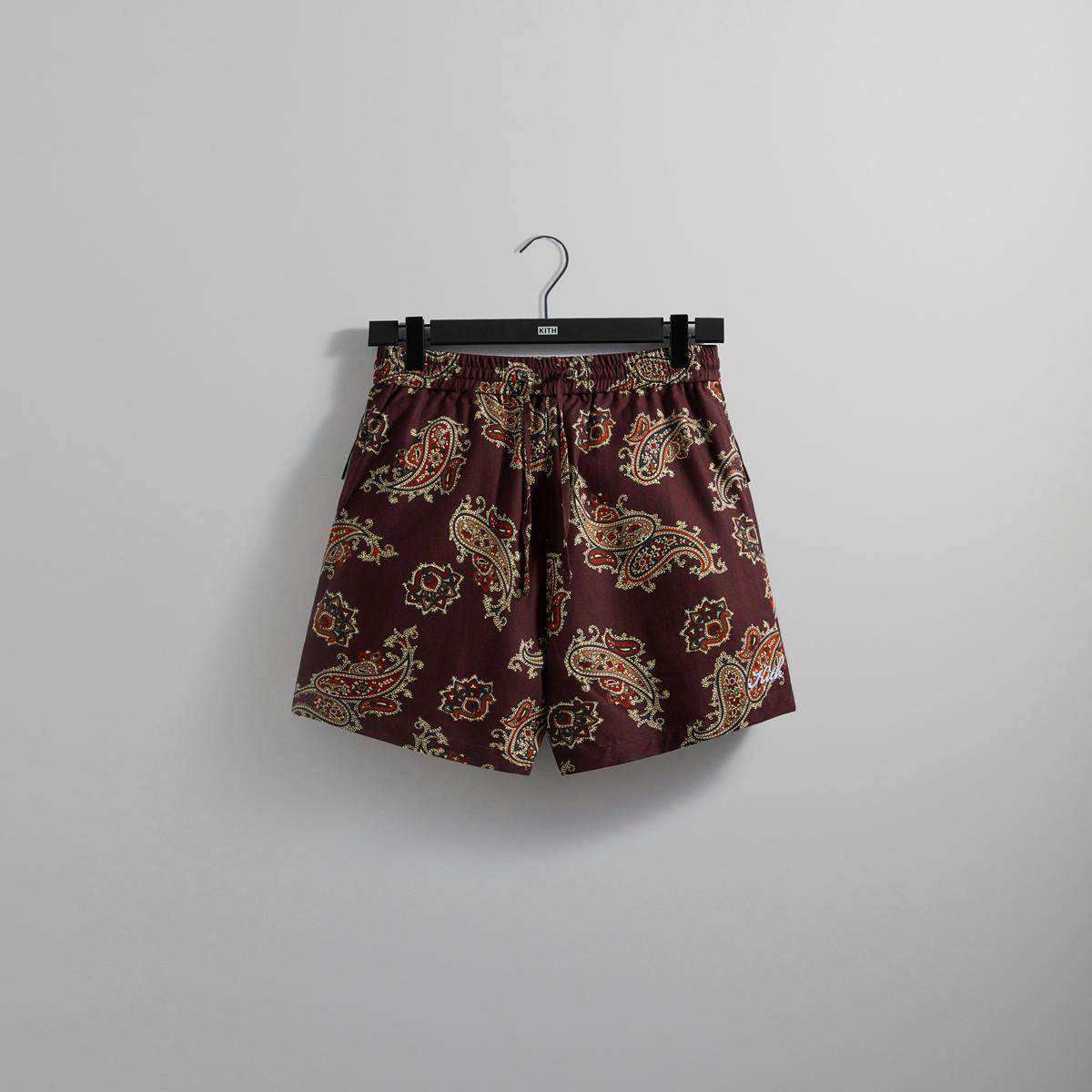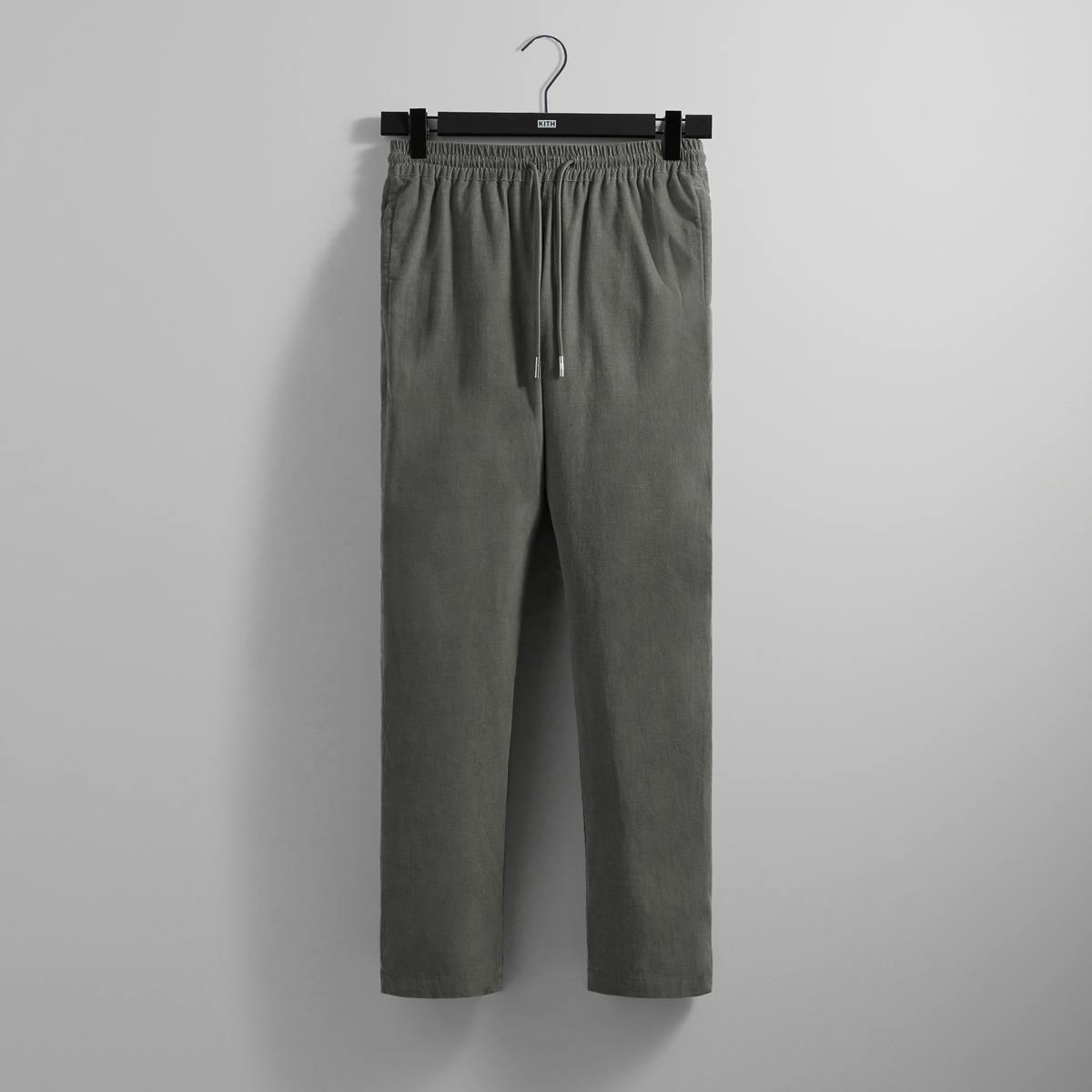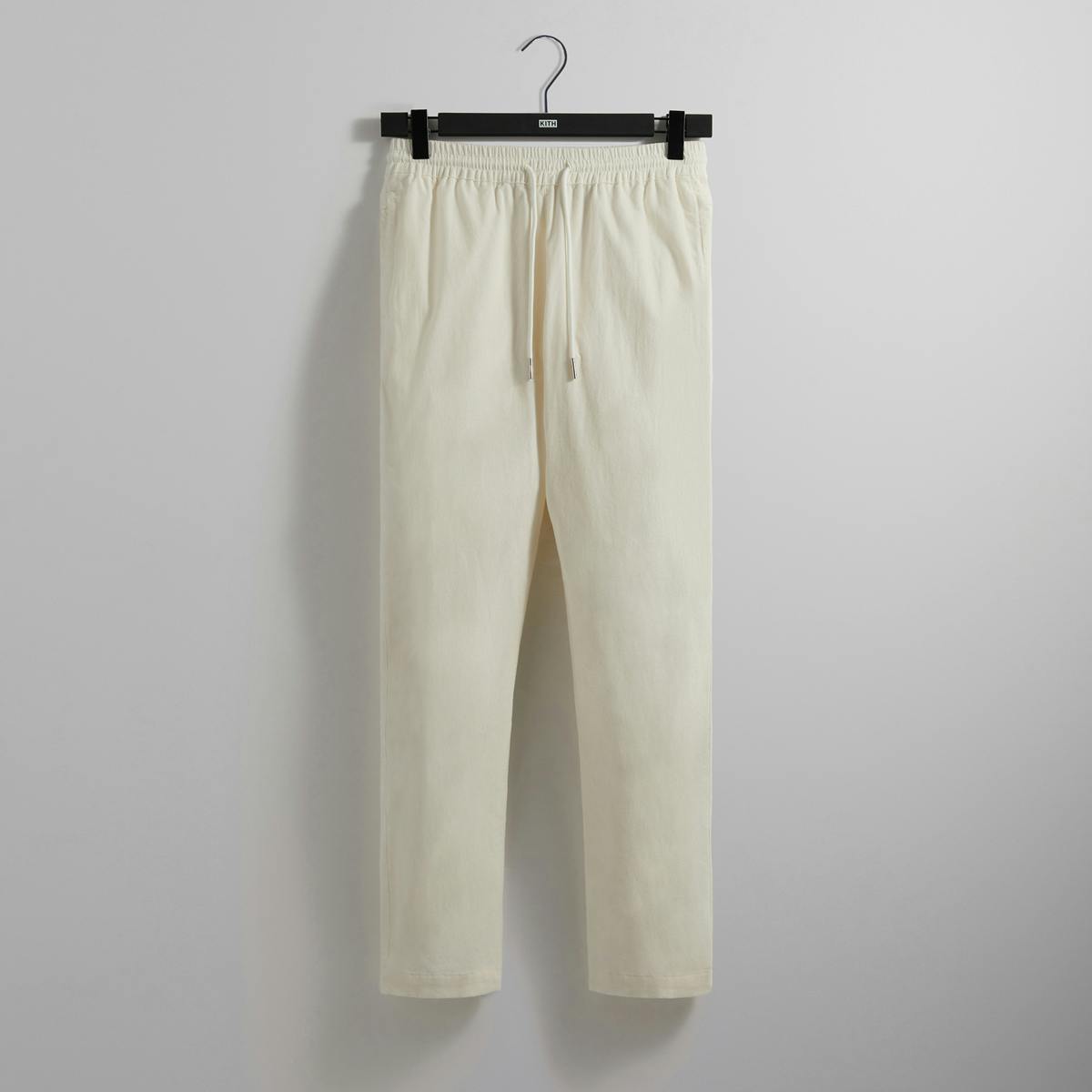 Just because you're wearing a spicy jacket doesn't mean that you get to slack off on the bottoms. KITH knows this and devised an ample selection of shorts to complement Summer 2022's stacked outerwear lineup, including loads of elastic-waisted shorts fitted with cargo pockets, breathable mesh, reinforced drawstring eyelets, and graphic flair by way of patchworked oxford cotton or matching Hasui prints.
As usual, painstaking care is applied to the fabric selection, which includes summerweight micro corduroy, garment-treated cotton twill, Japanese shirting, and "crystal-washed" cotton interlock, much of which is lined with mesh to extend the lifespan of each garment.
Shoes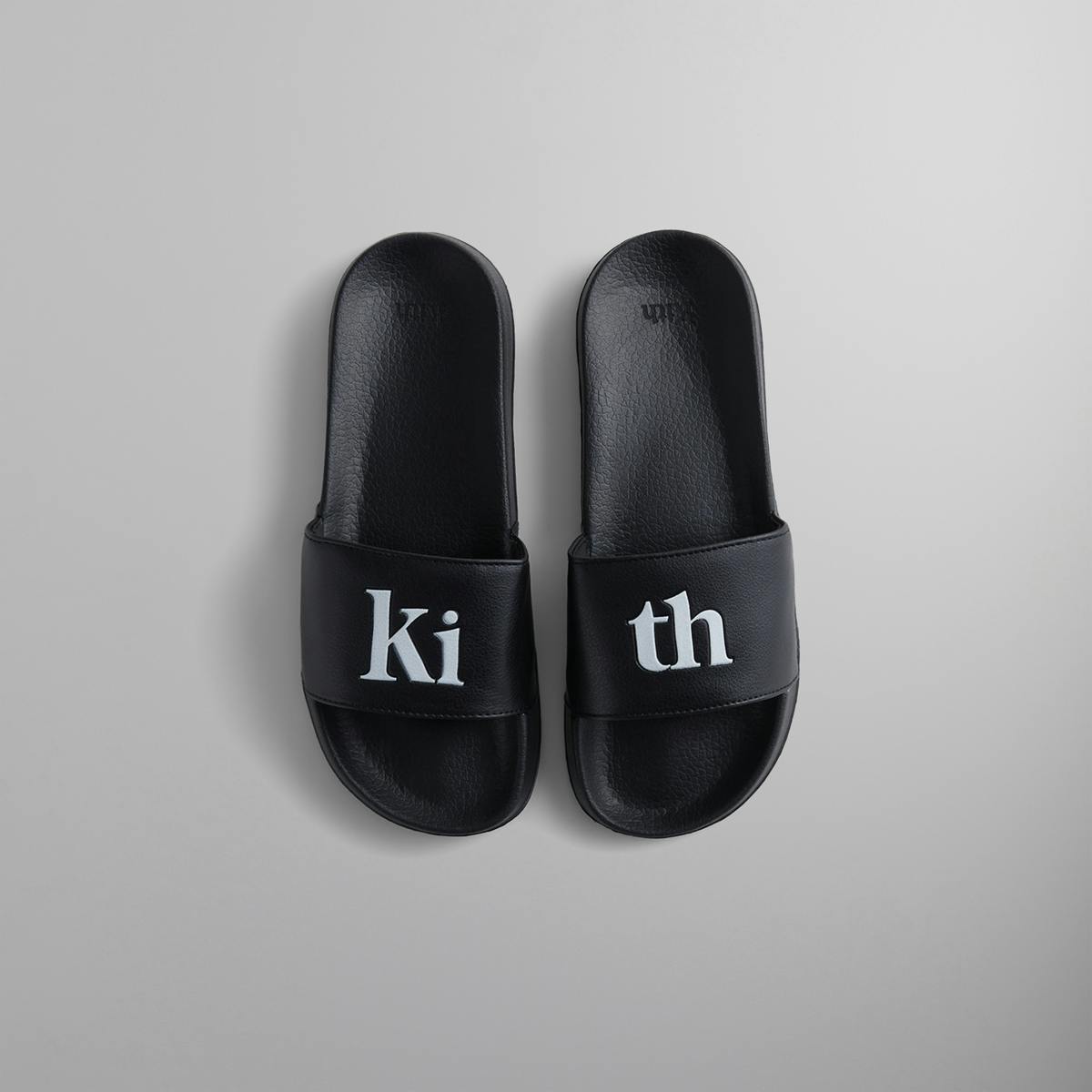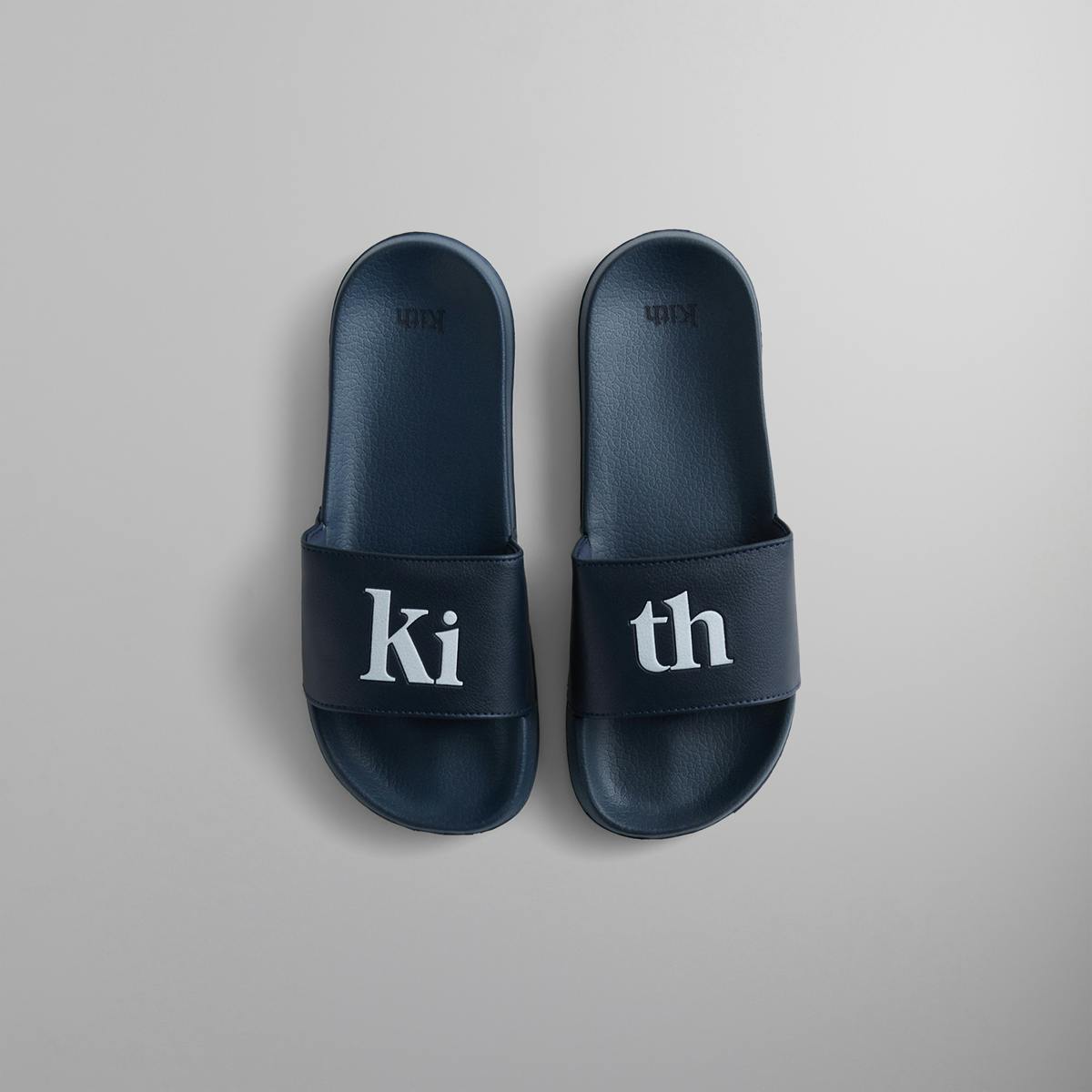 There's much more in store for KITH's seasonal footwear drops (duh) but this initial reveal is still nothing to sneeze at. To be fair, as Birkenstock stan, I'm biased.
KITH's latest collaborative sandals are nothing too nutty, simply zhooshing up the neo-classic Kyoto with slightly distinct tonal suedes and grain leather, while quintessential foam rubber slides wear broken KITH branding.
Hats, Bags & Accessories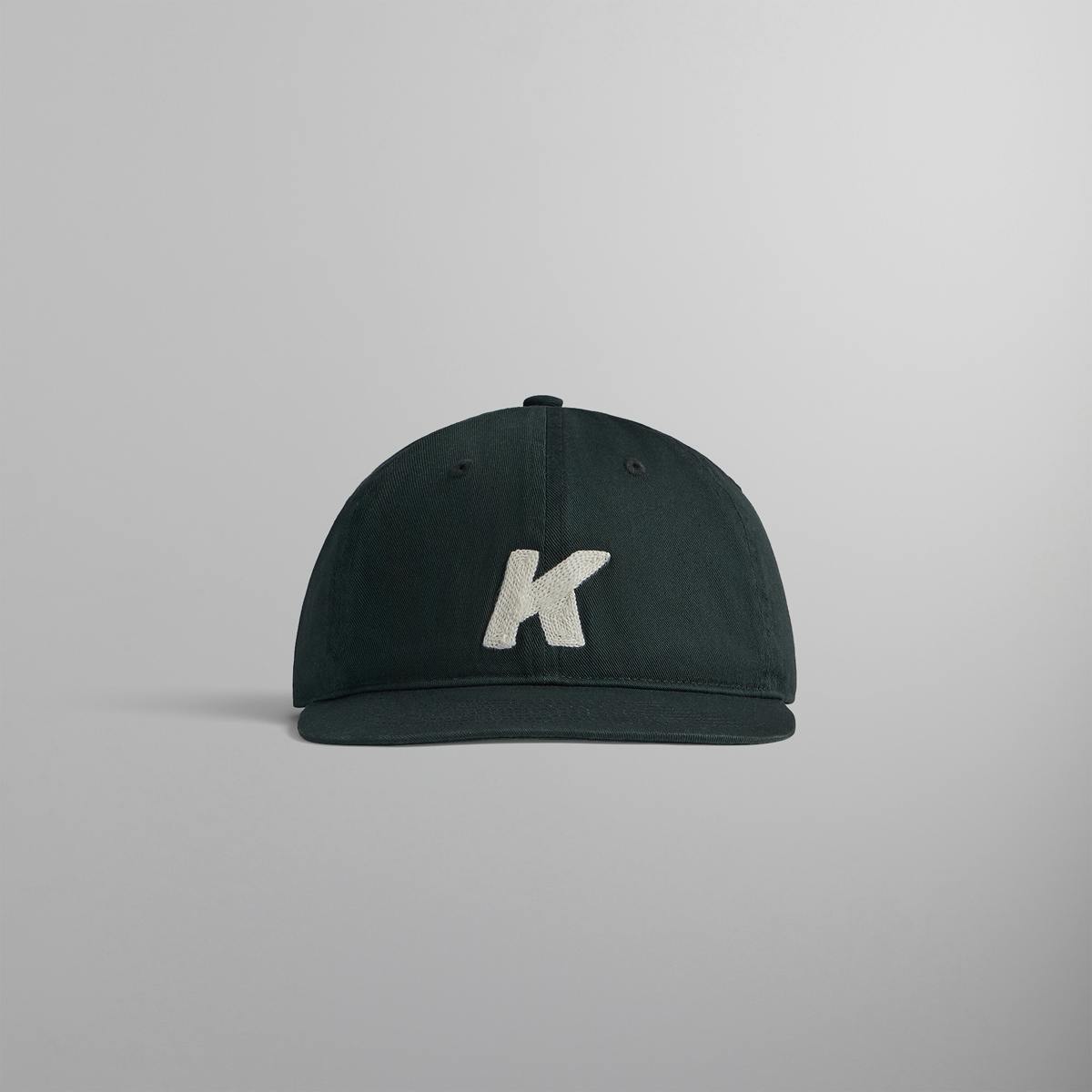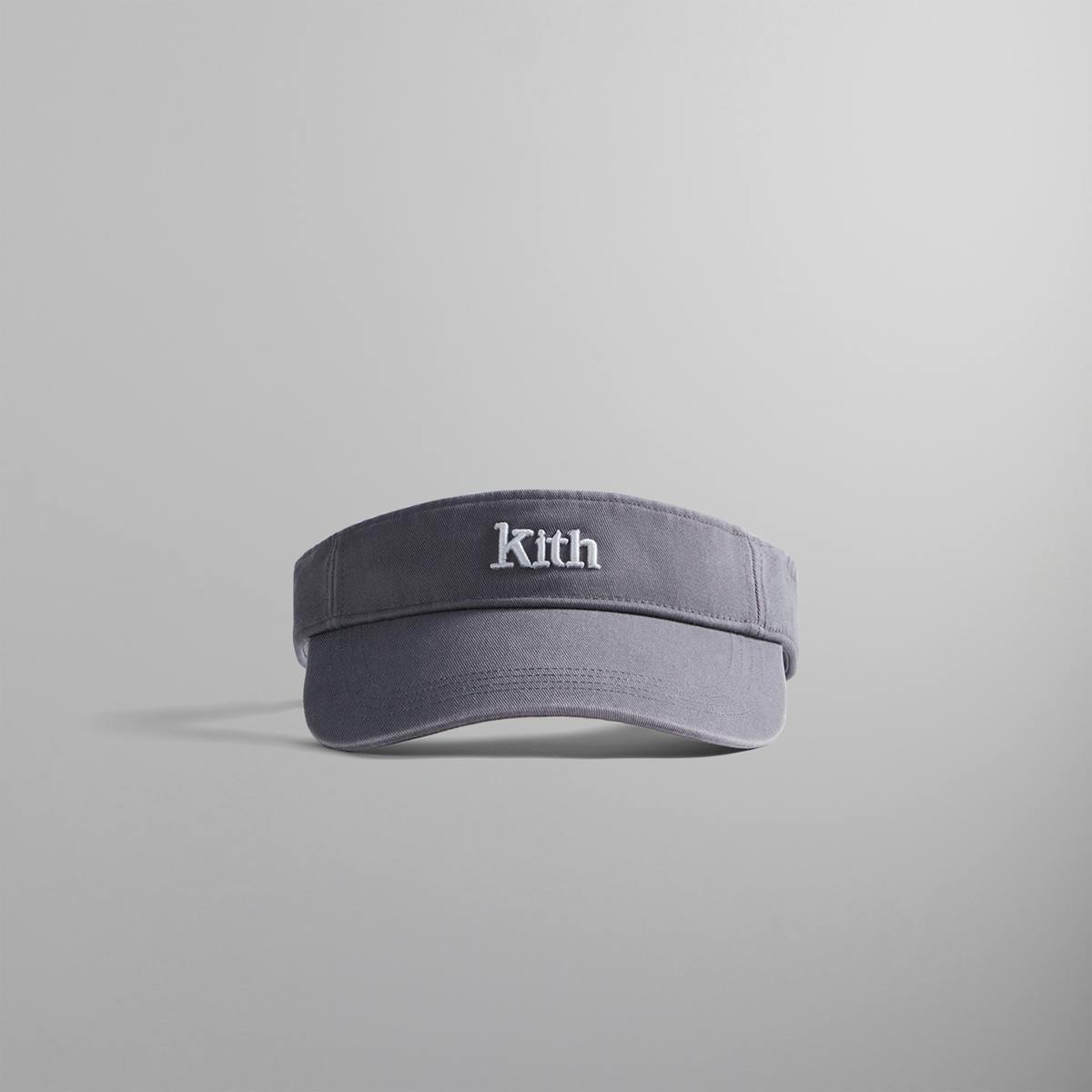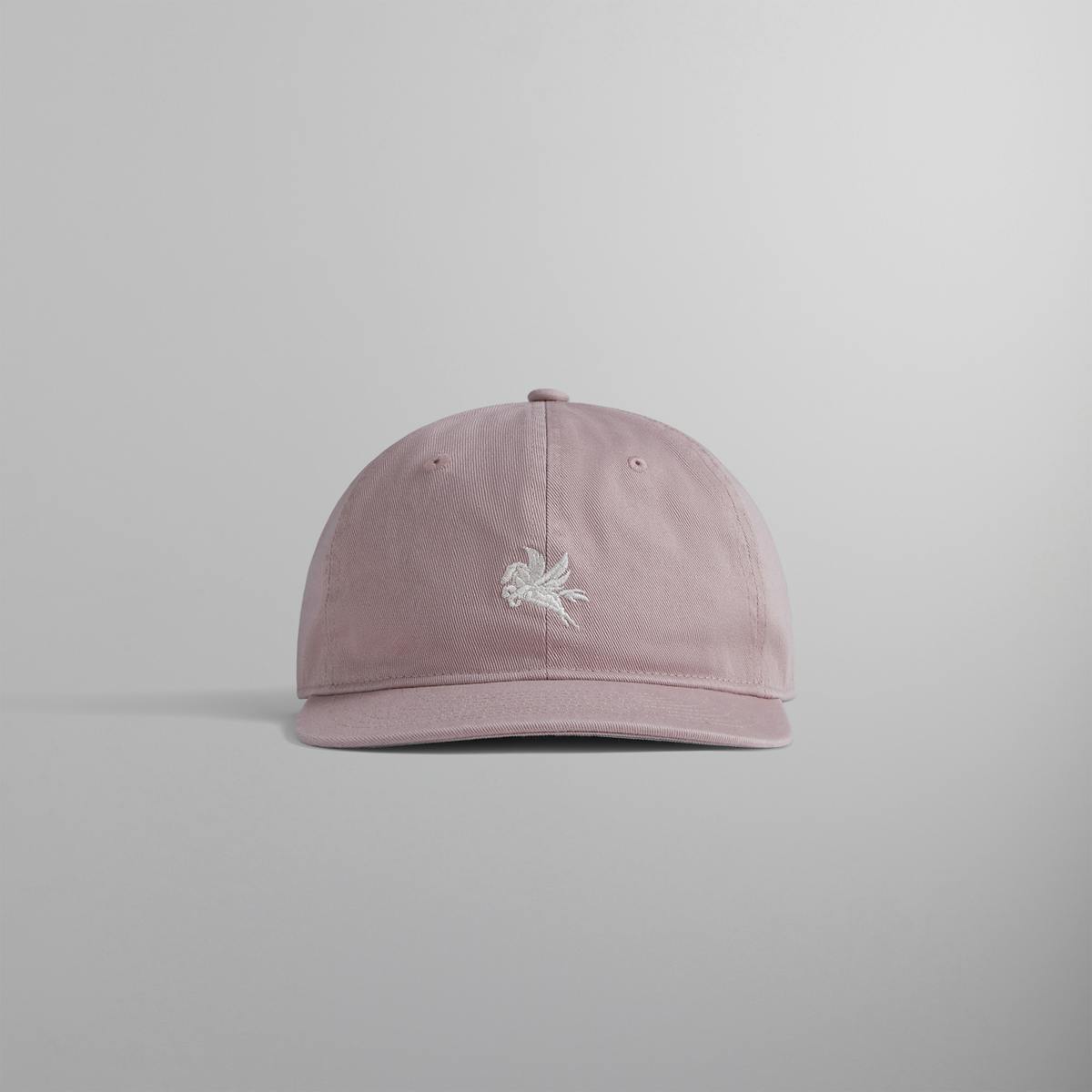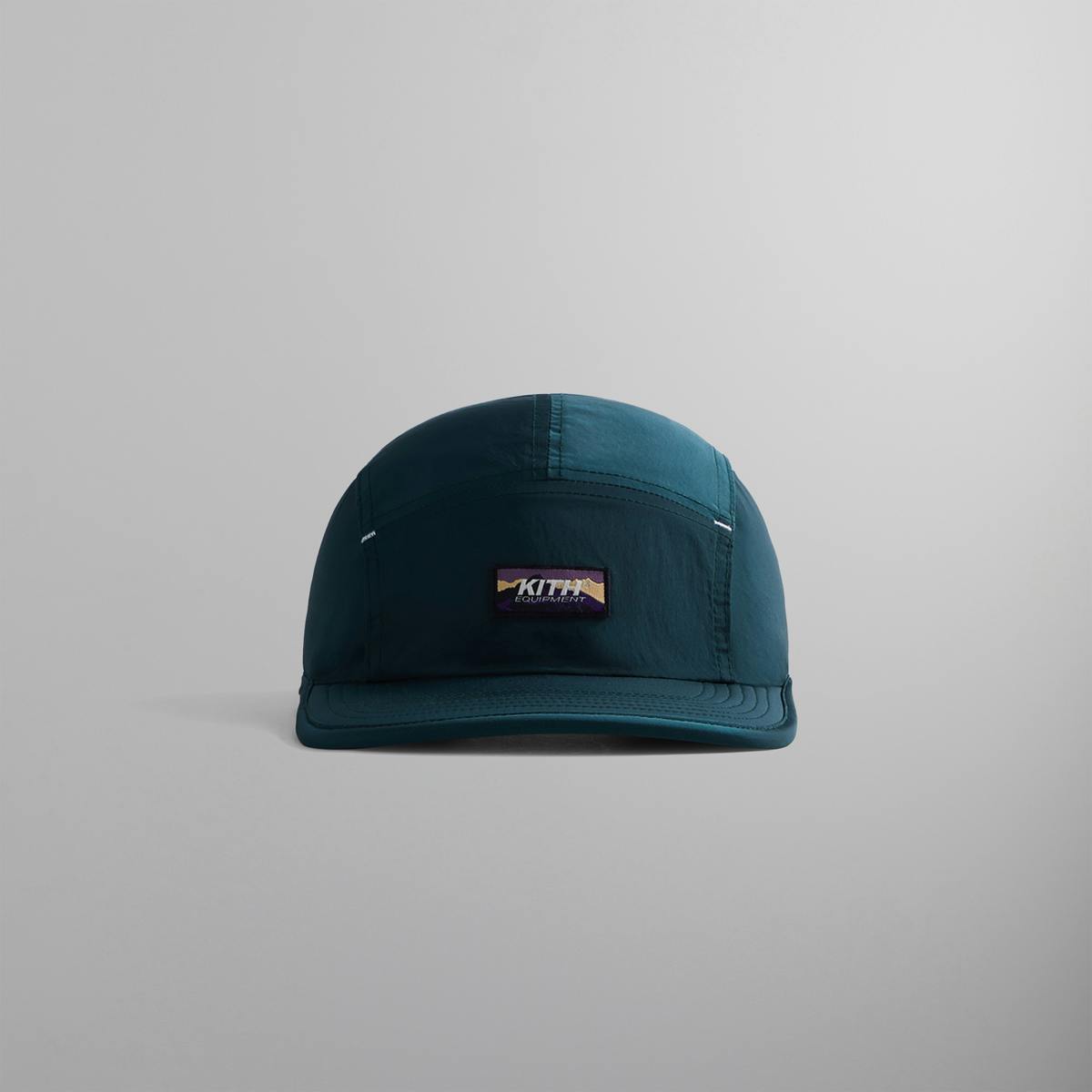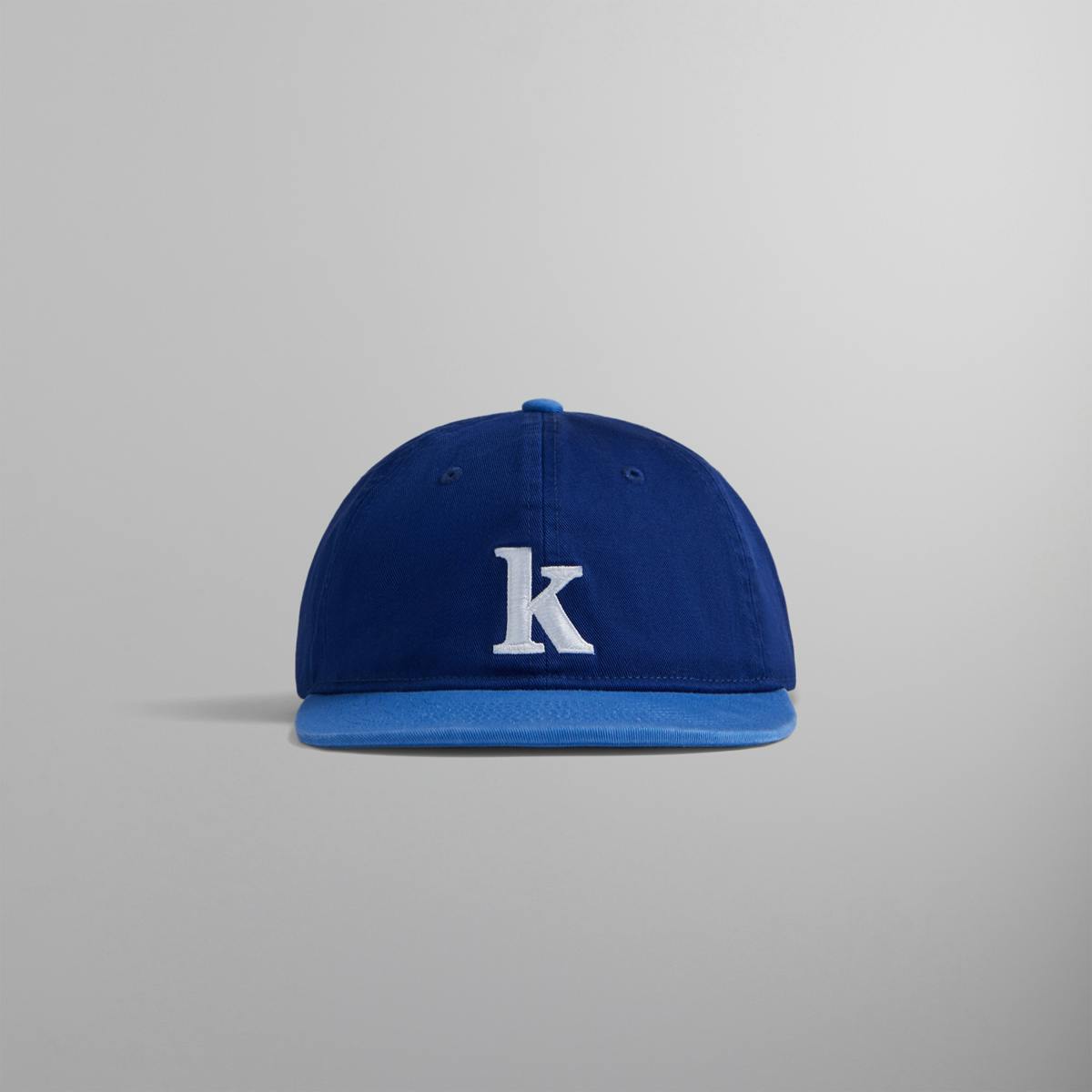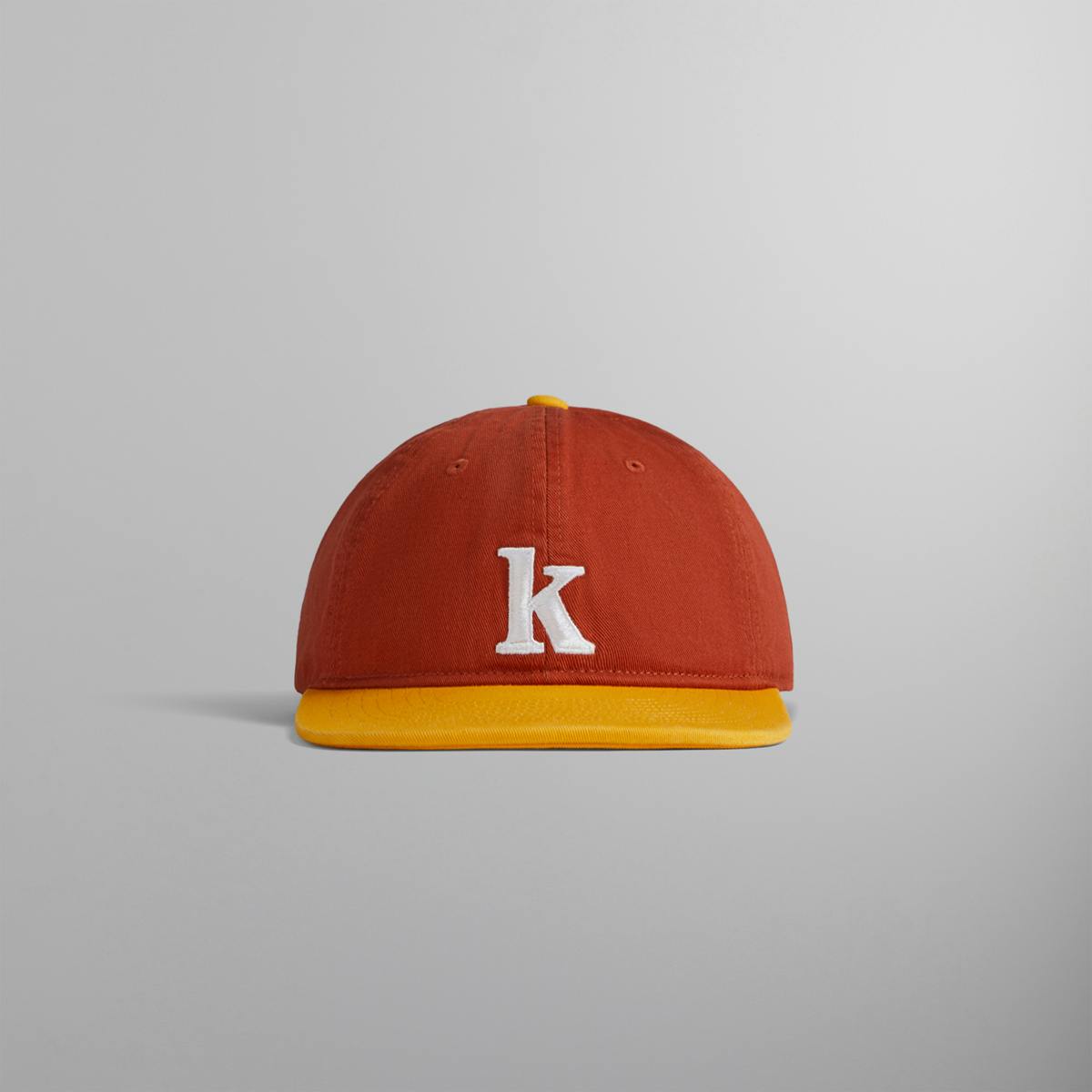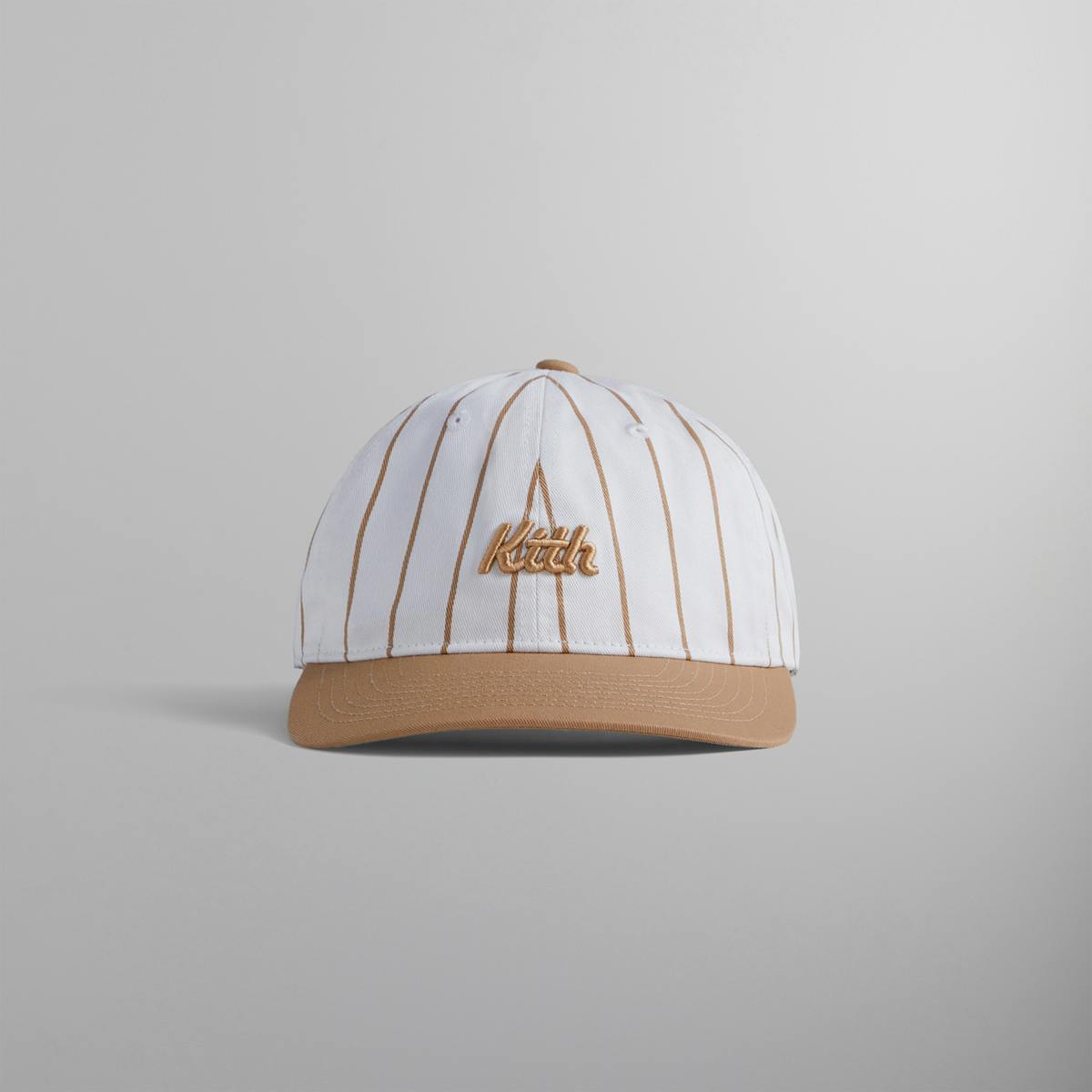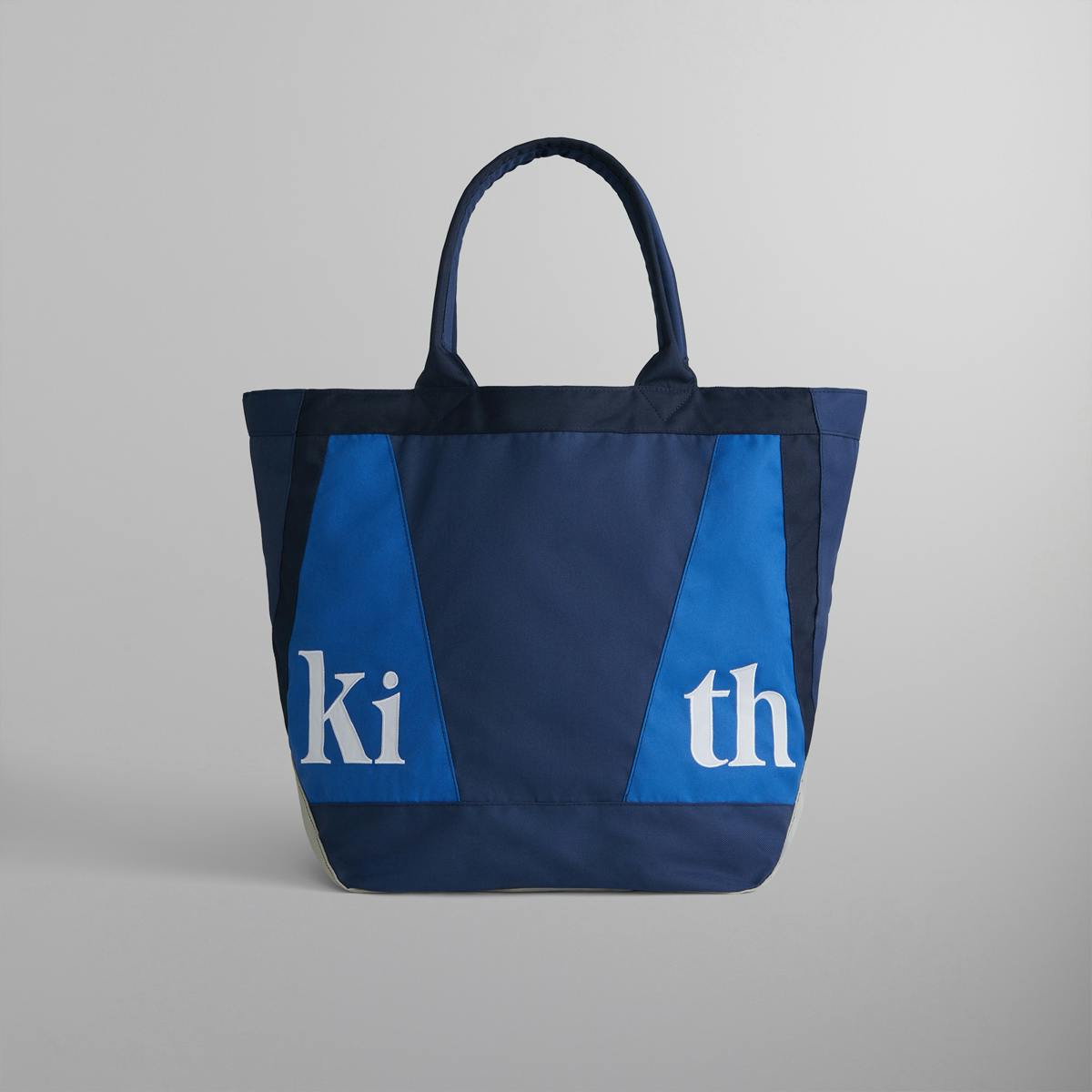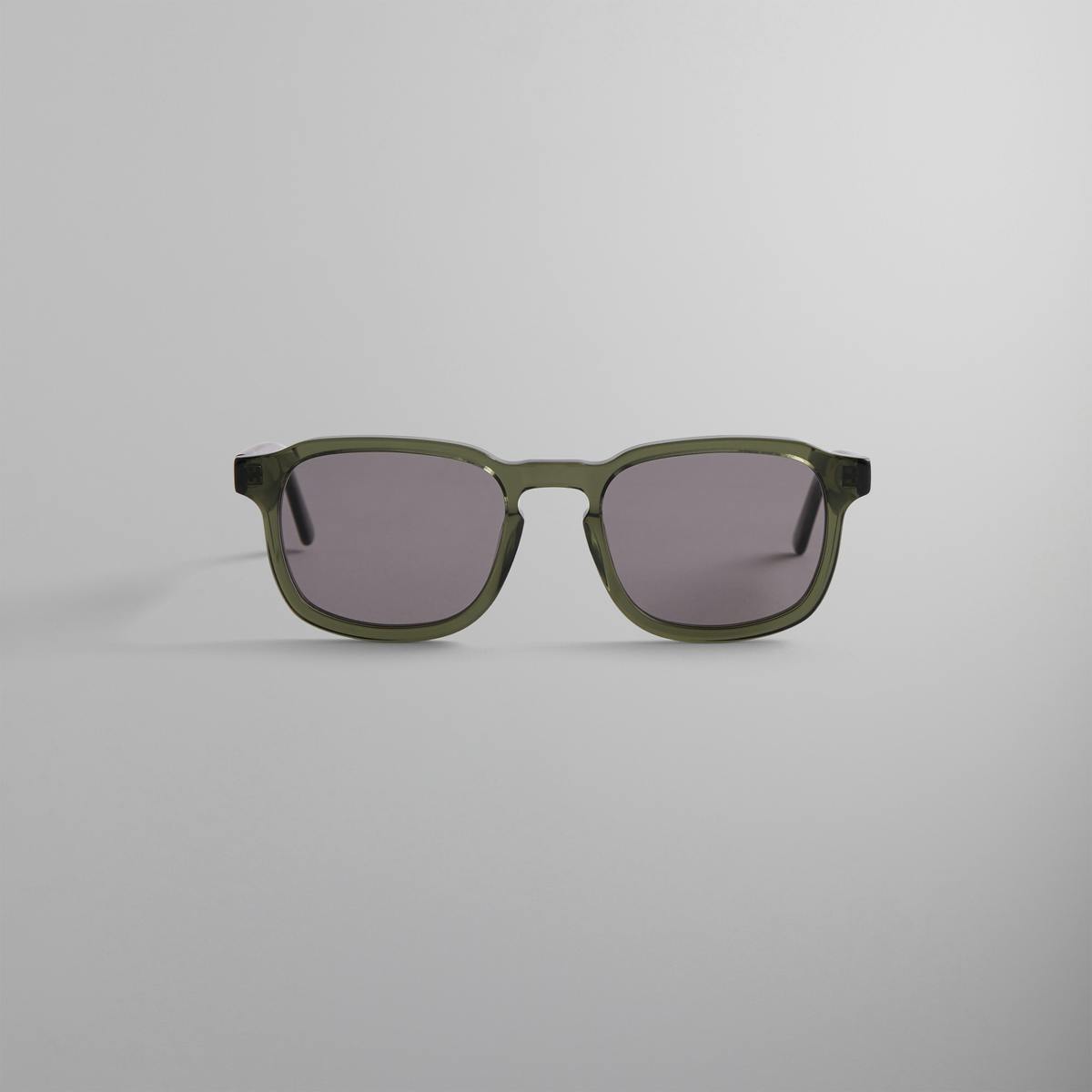 Of the many, many worth accessories rounding out KITH's Summer 2022 mainline drop, its the custom detergent cooked up by The Laundress that's most worth a shout, if only because the amber, sandalwood, ambrette seed, and musk blend is a tasteful reminder to keep washing your clothes all summer — if your clothes smell like sweat, it doesn't matter how cool they look.
But KITH also steps up to the plate with a beefy array of Japanese-made acetate sunglasses, collaborative Stance socks in earthy hues, and enough hats to outfit an army of sneakerheads.
Another round of collaborative New Era 59Fiftys joins washed cotton twill dad hats and bucket hats with chainstitched branding (!), golf-y visor caps, nylon camper hats with laser-perforated mesh lining (!!), and the occasional long-brimmed 4-panel for keeping out all those nasty rays from the sun.
KITH Classics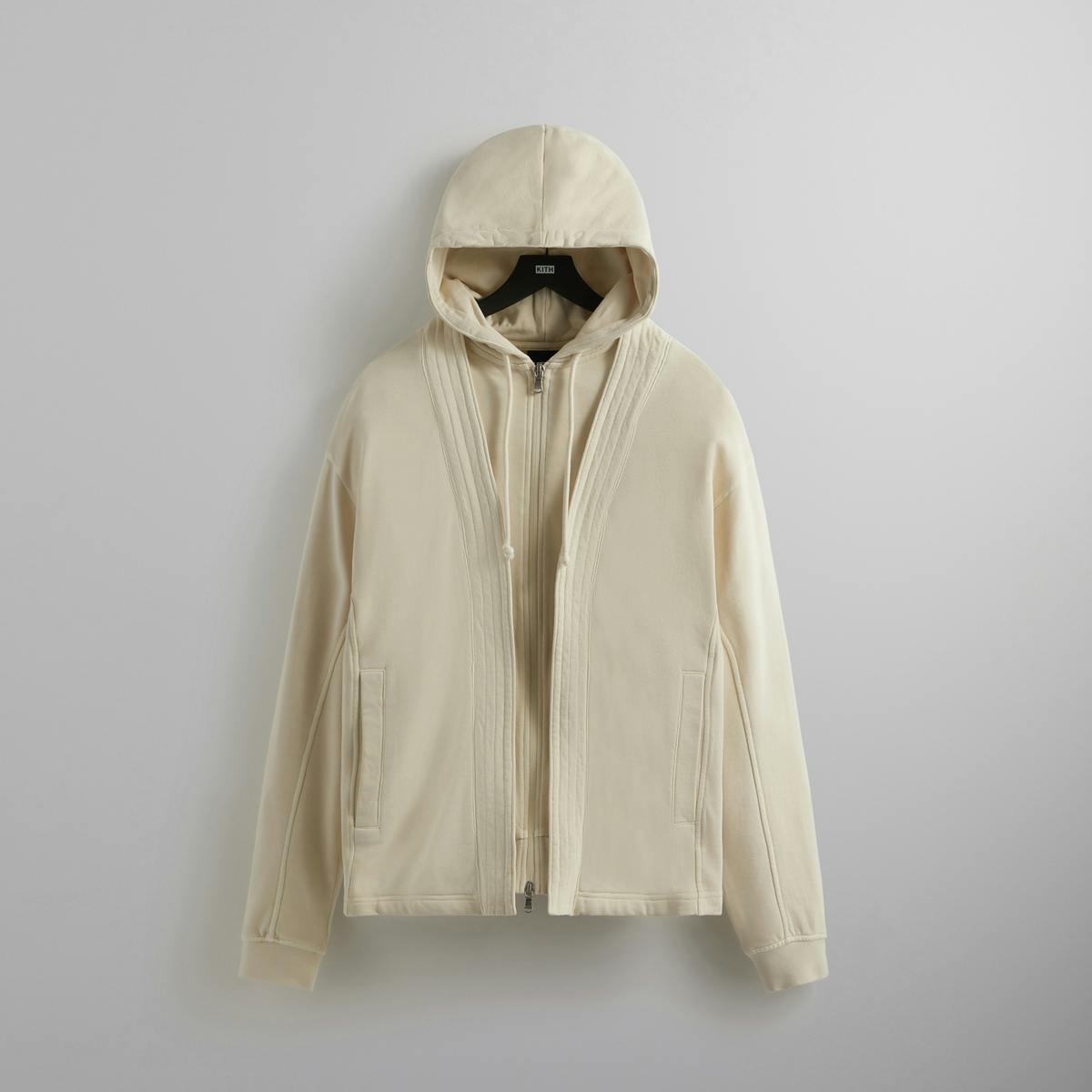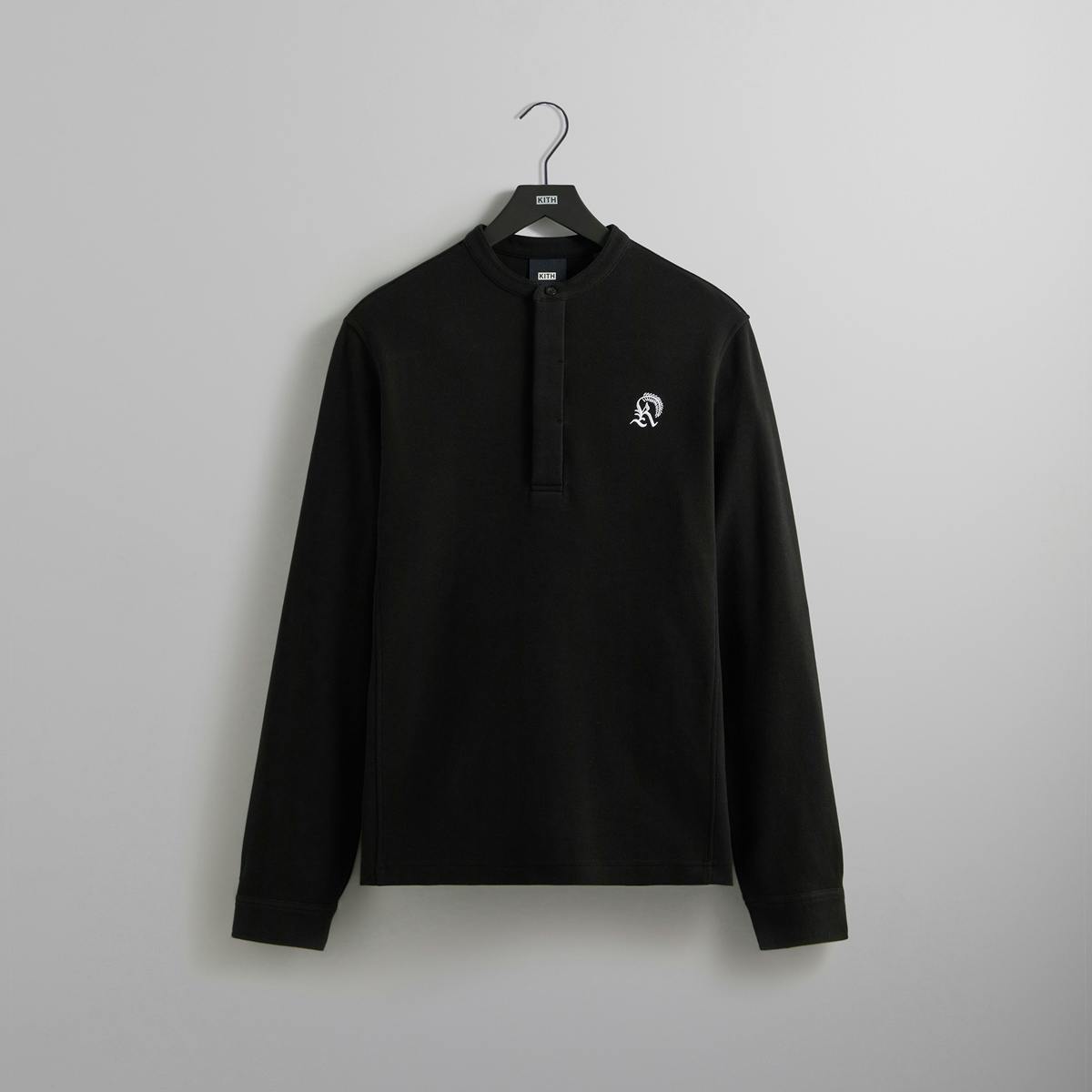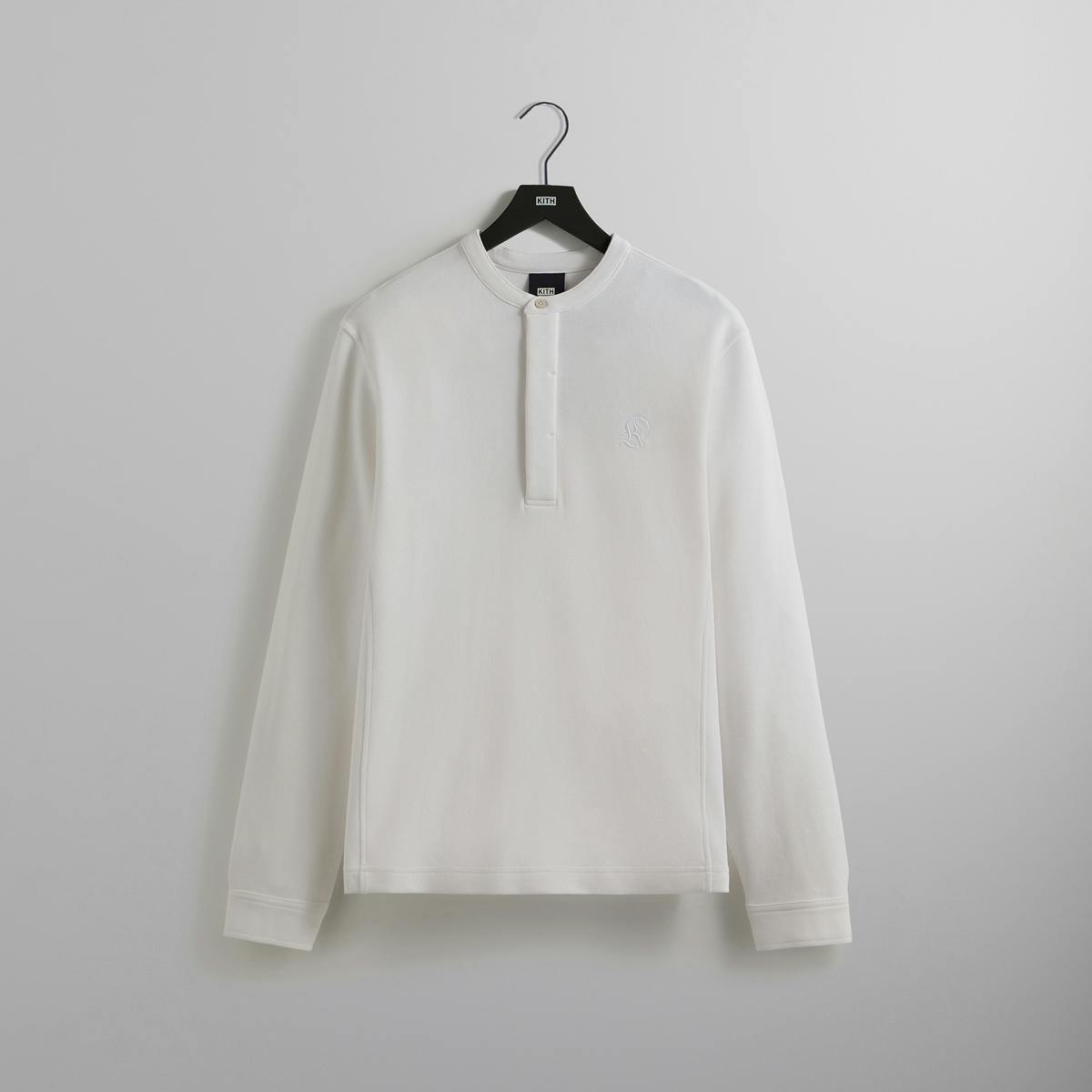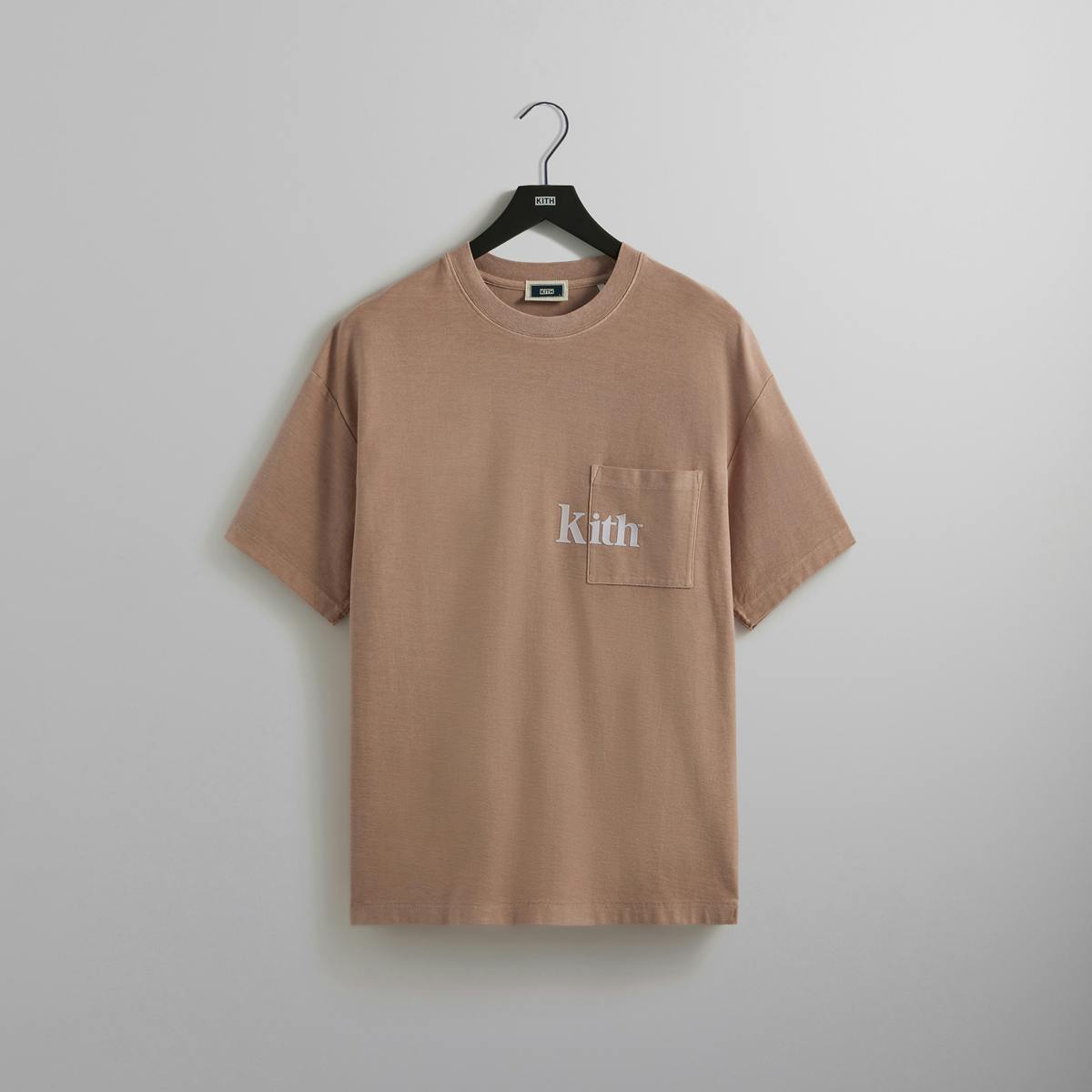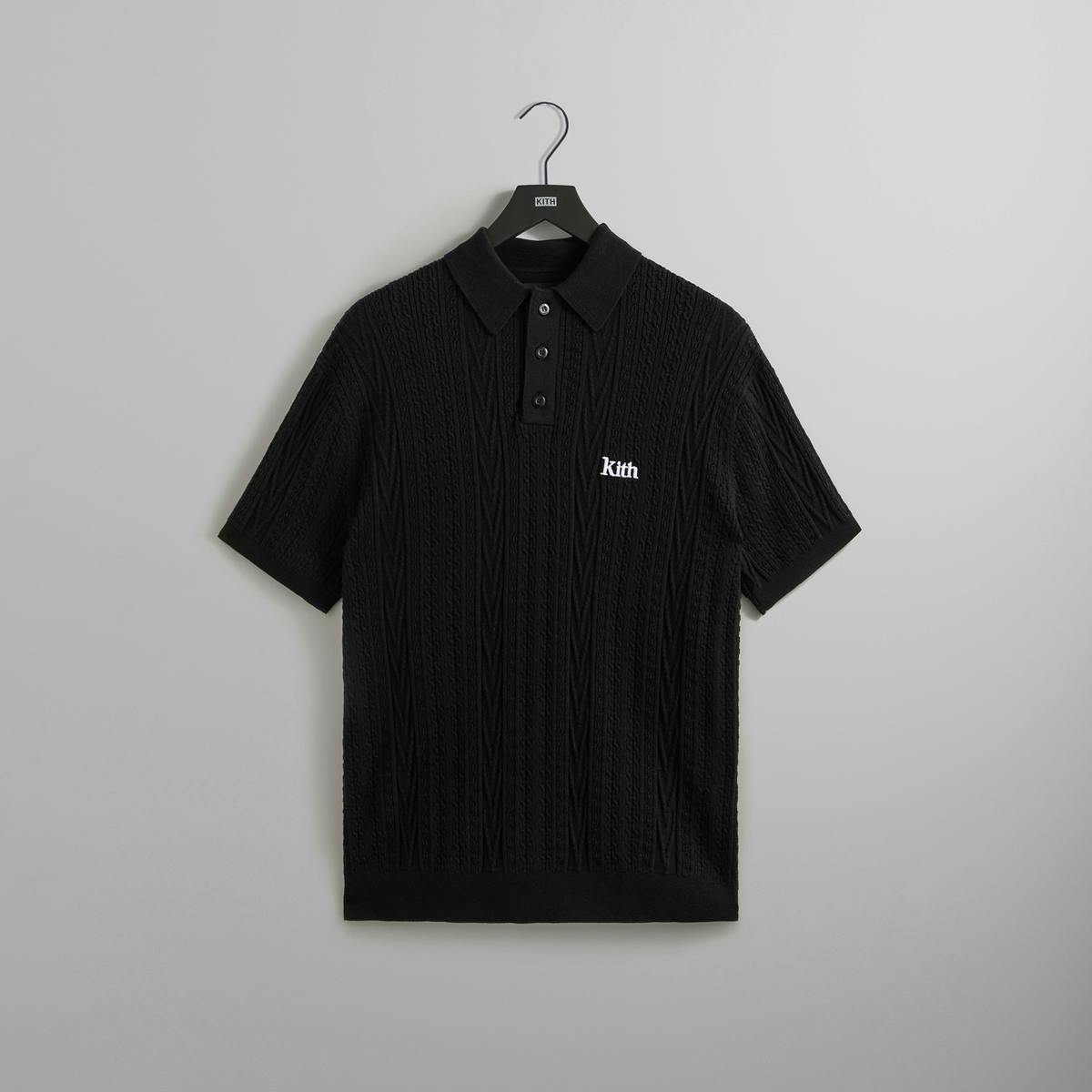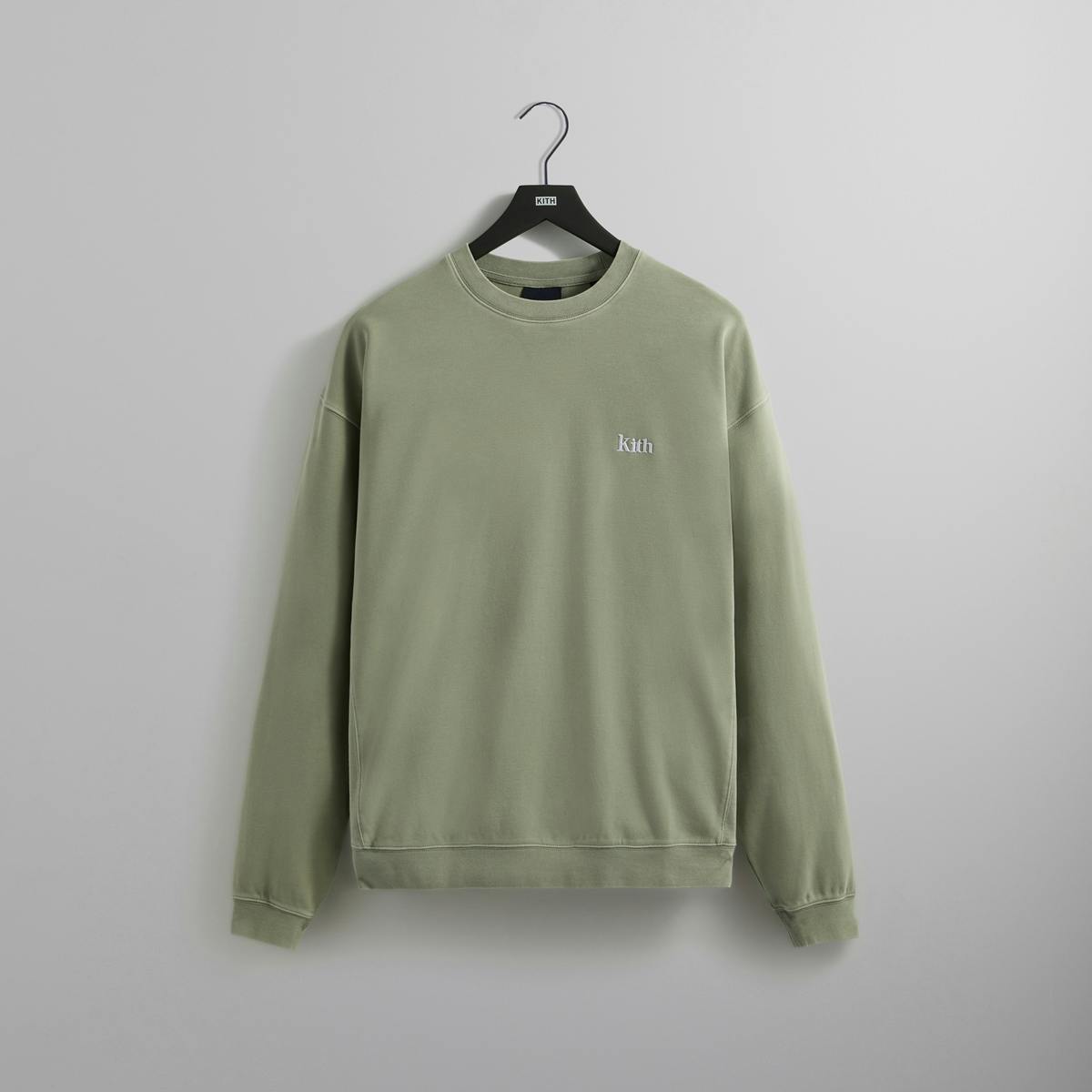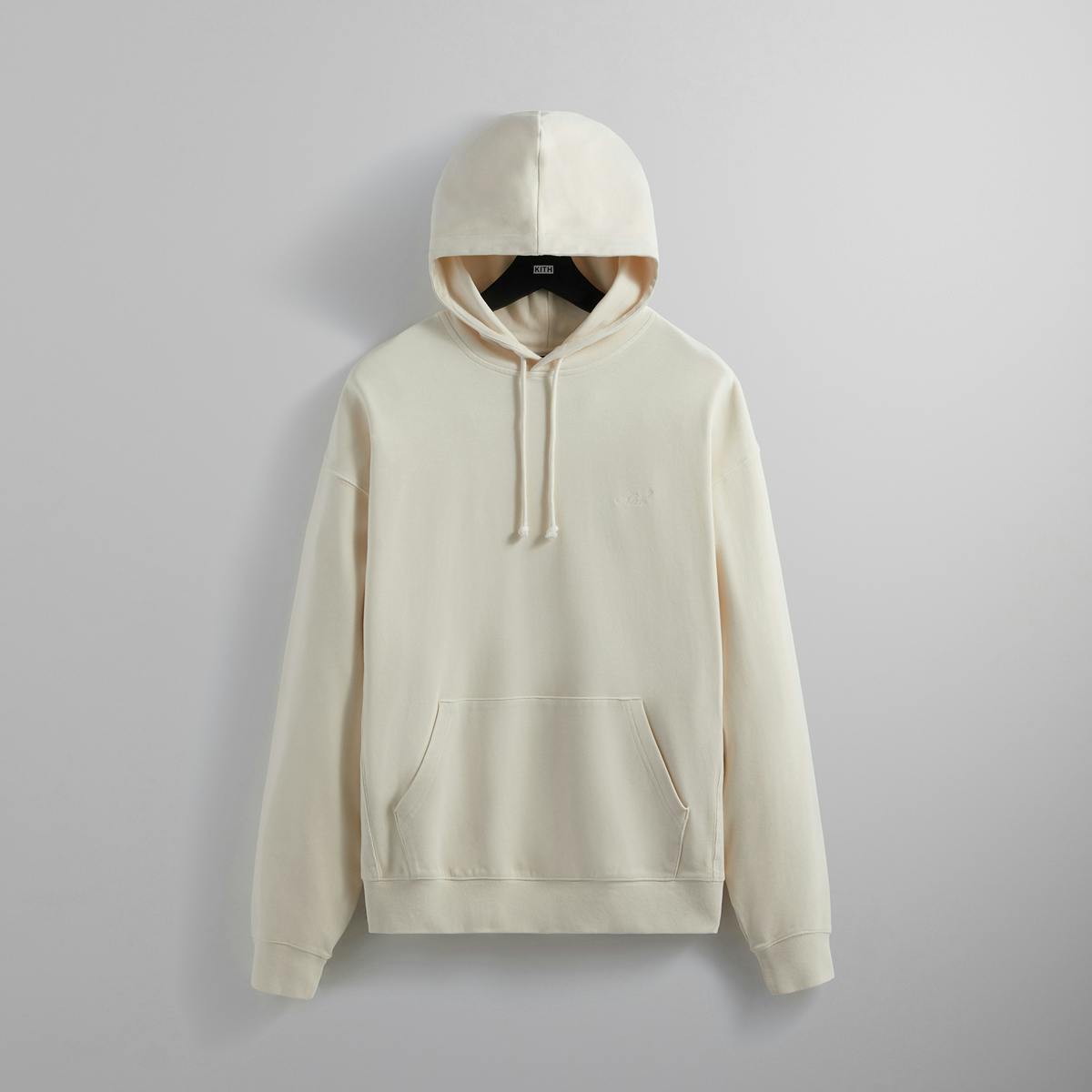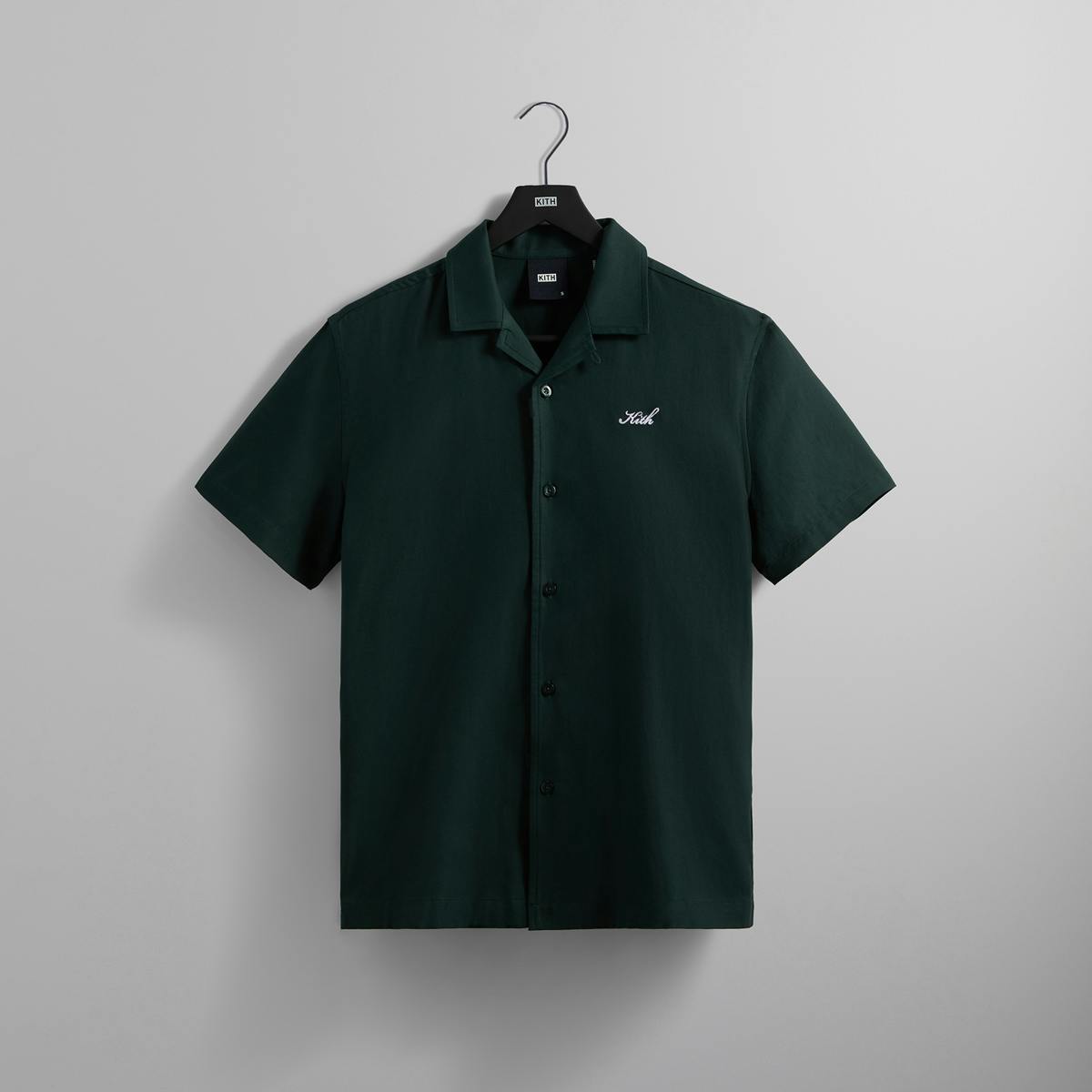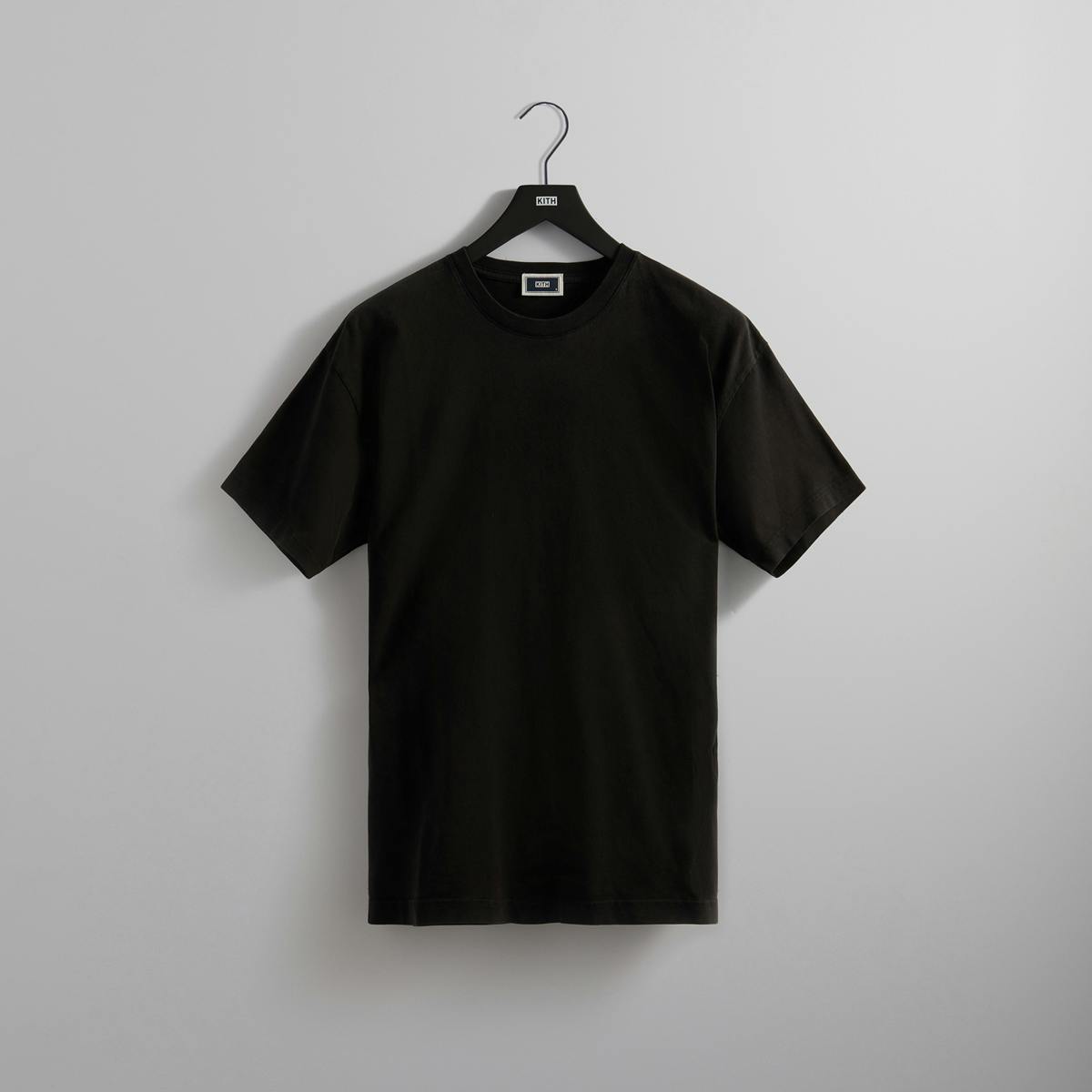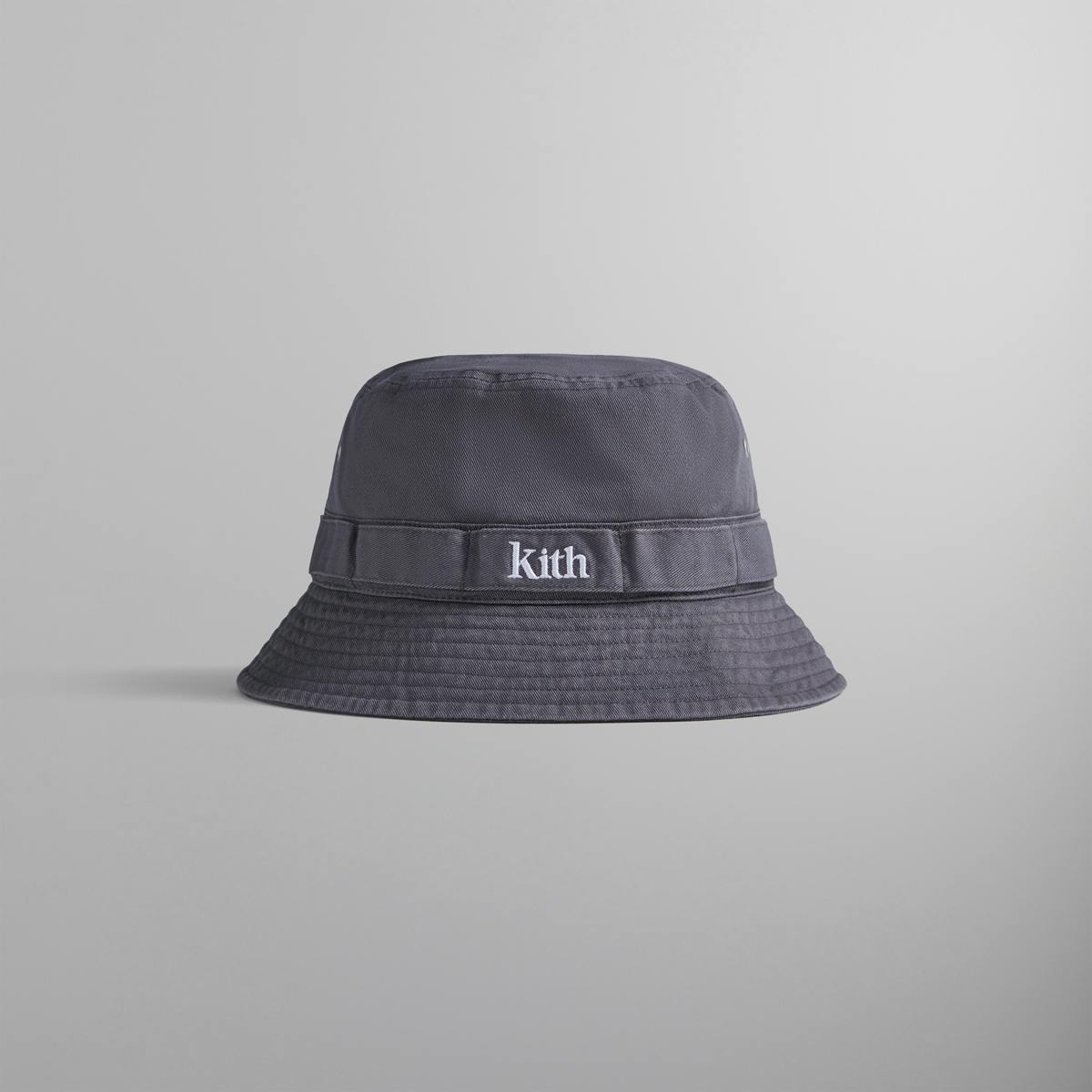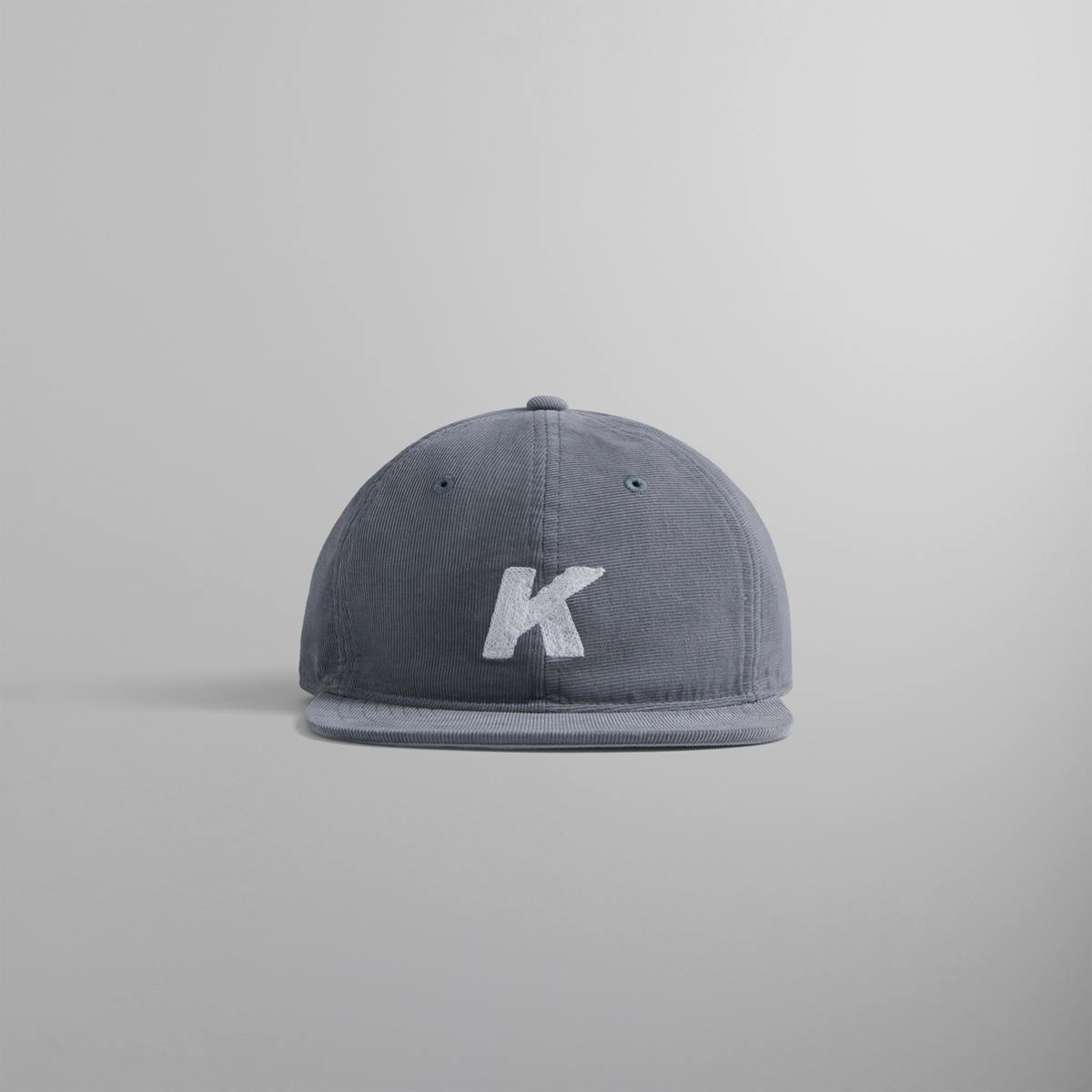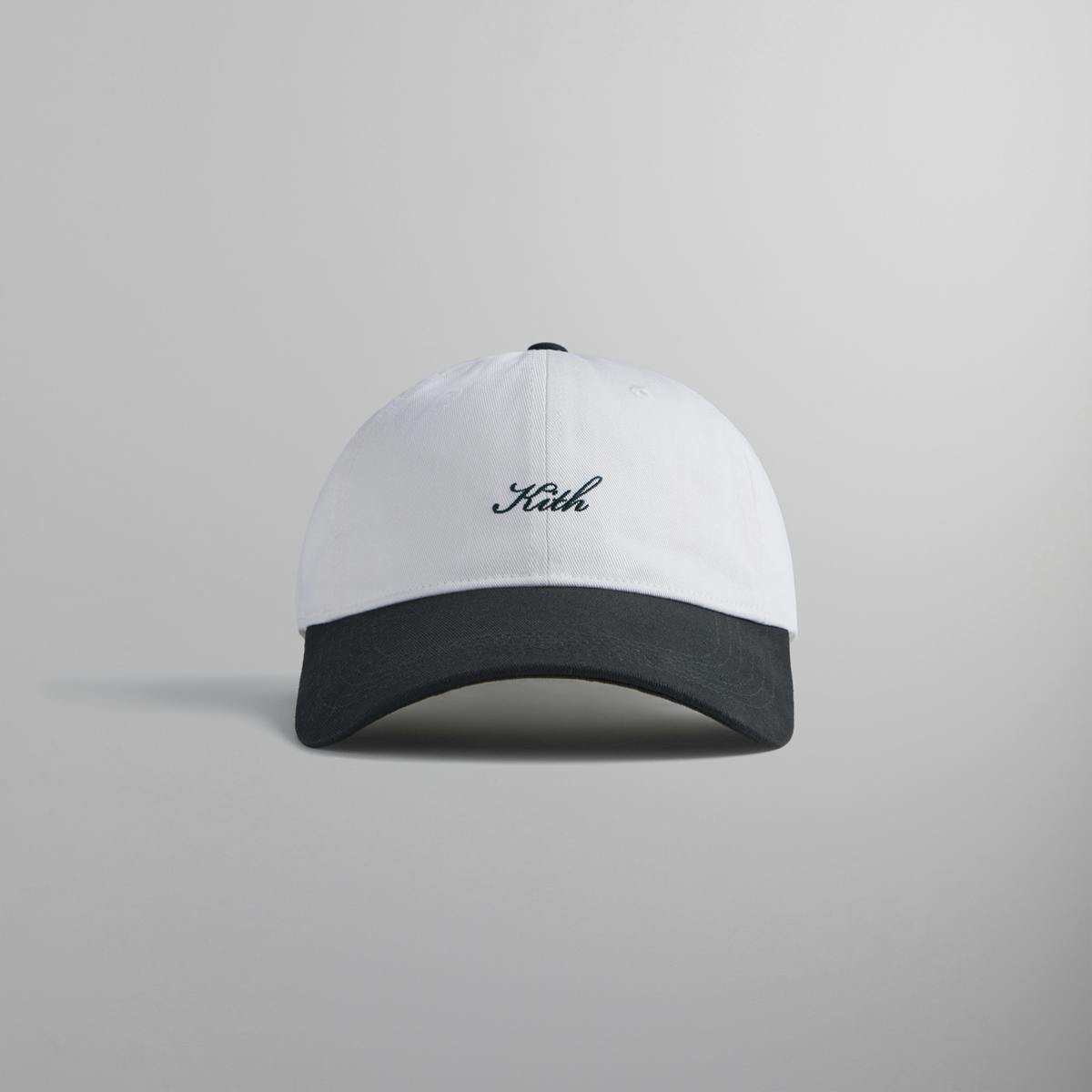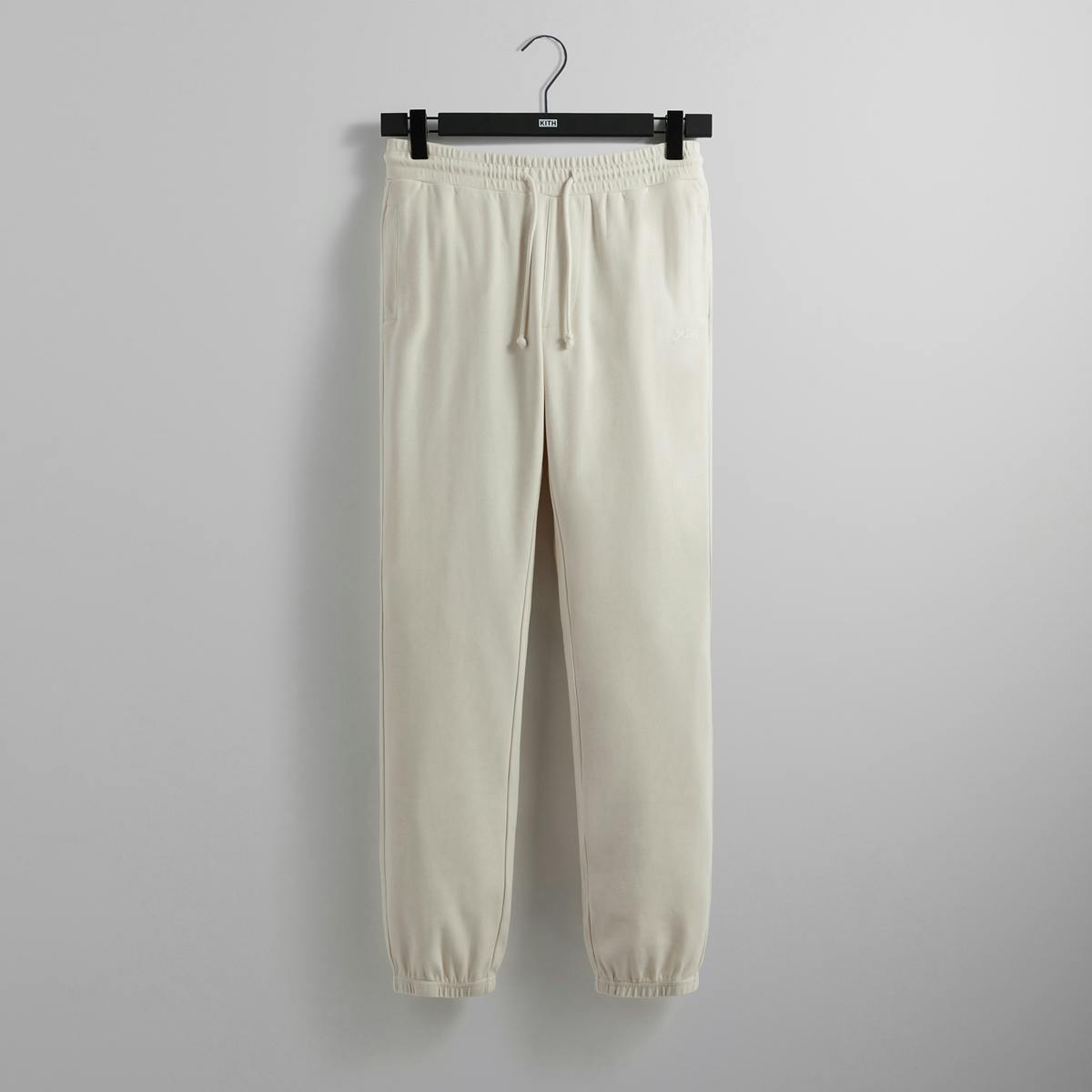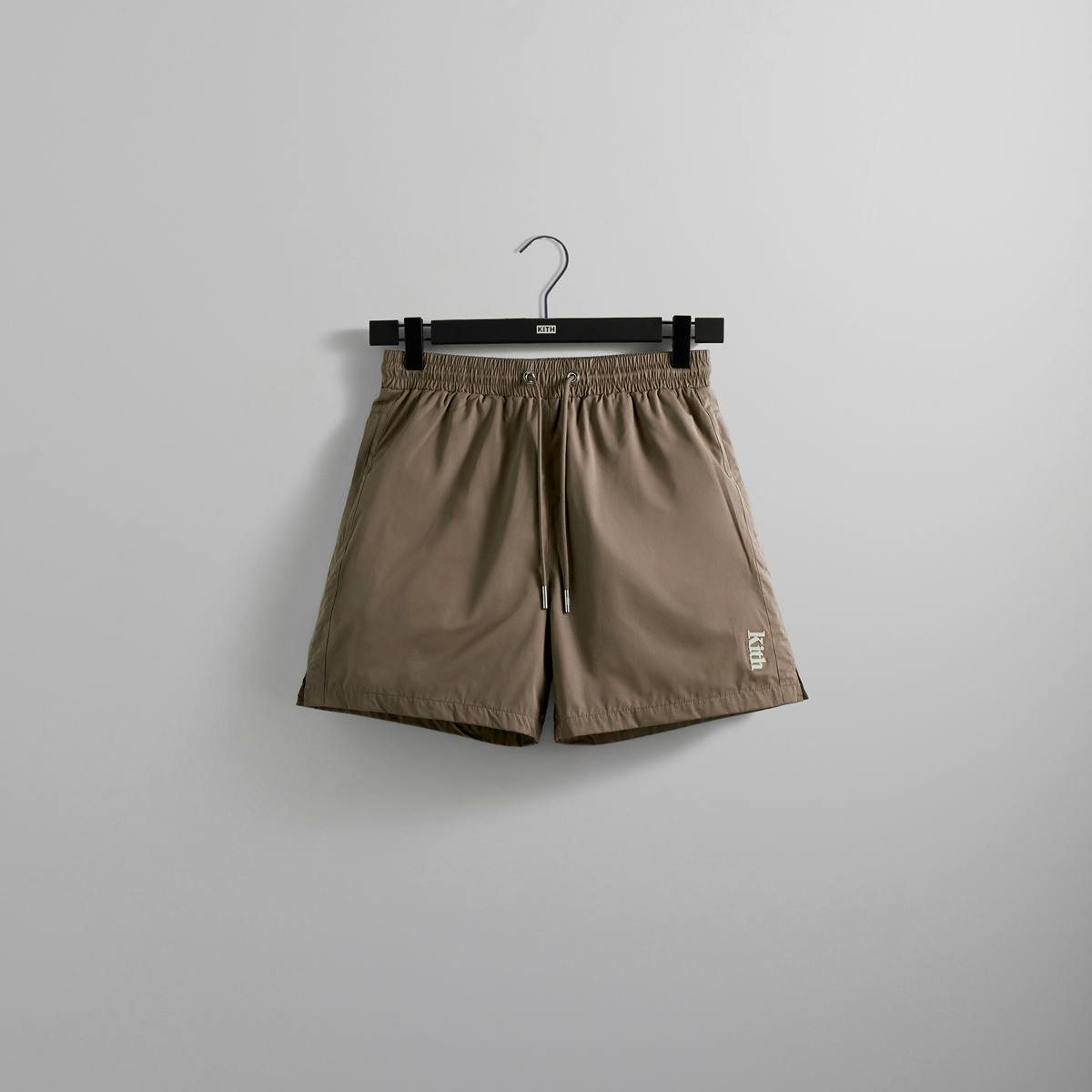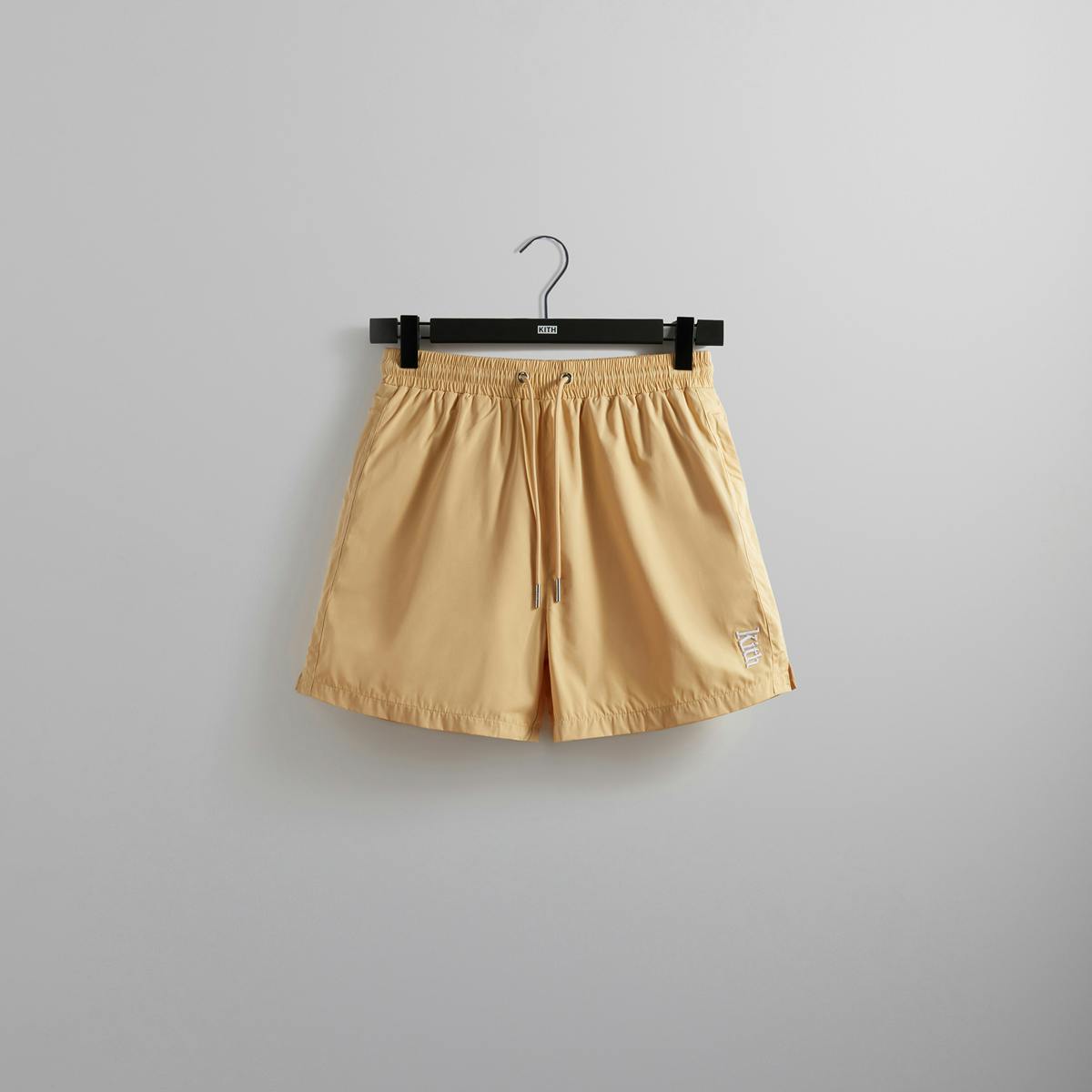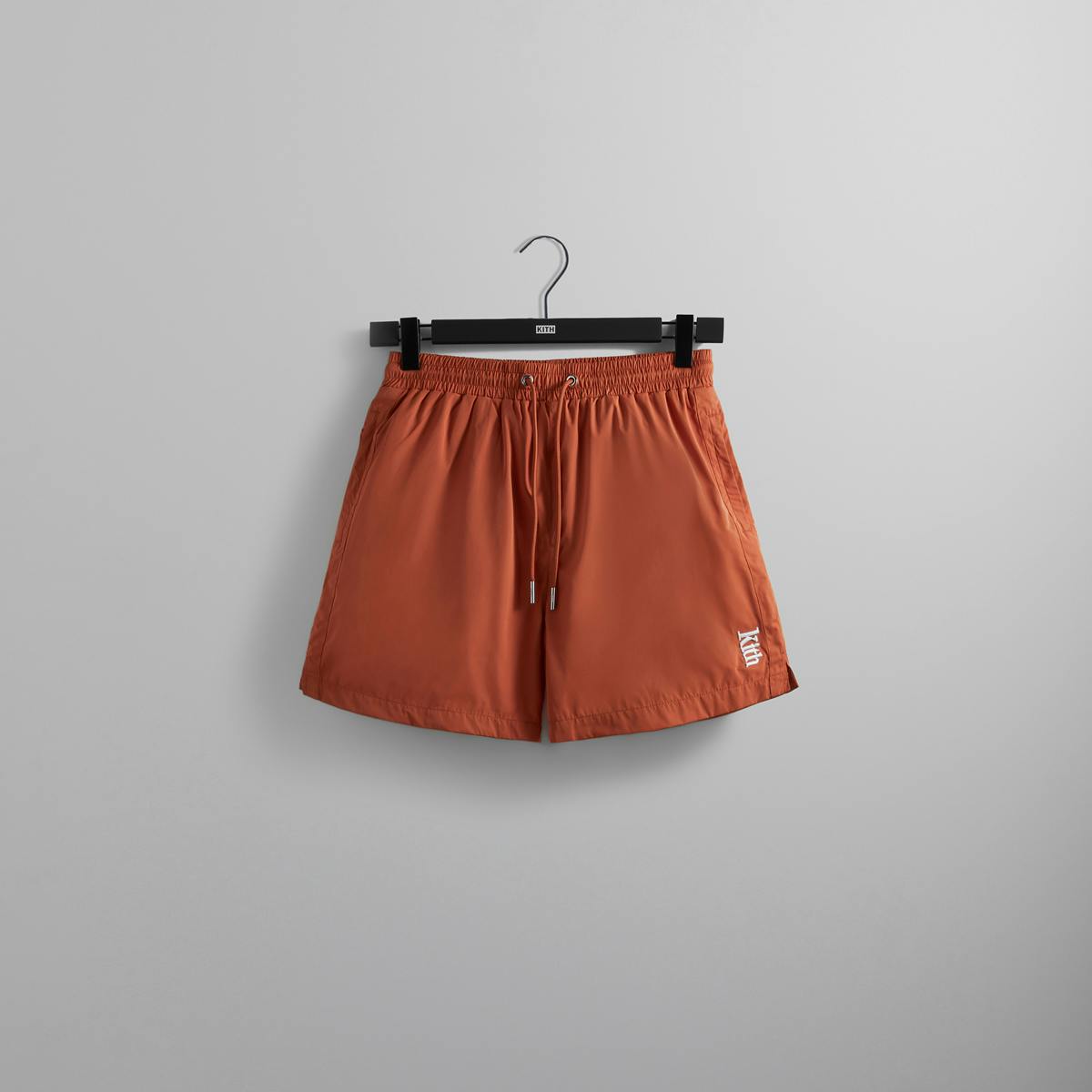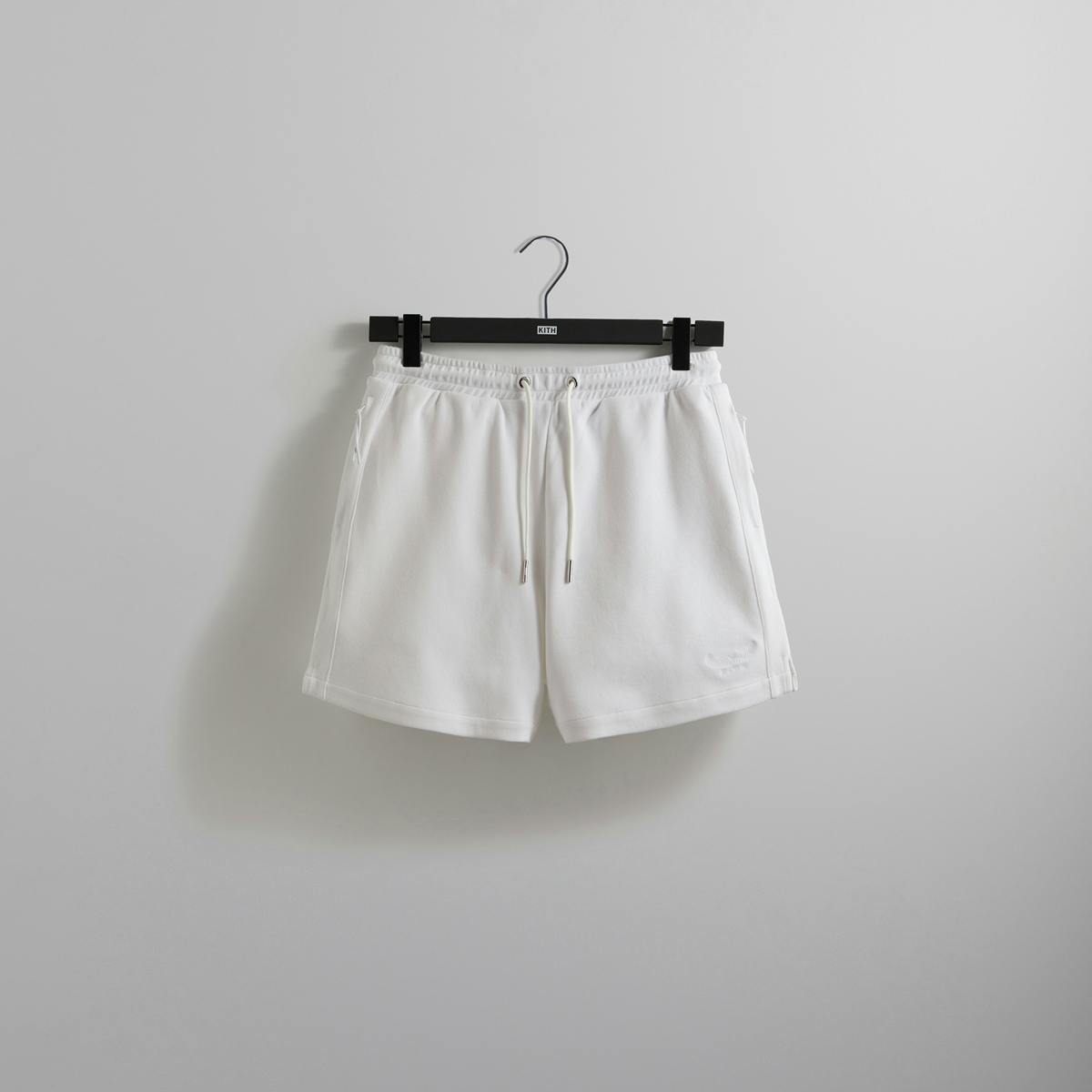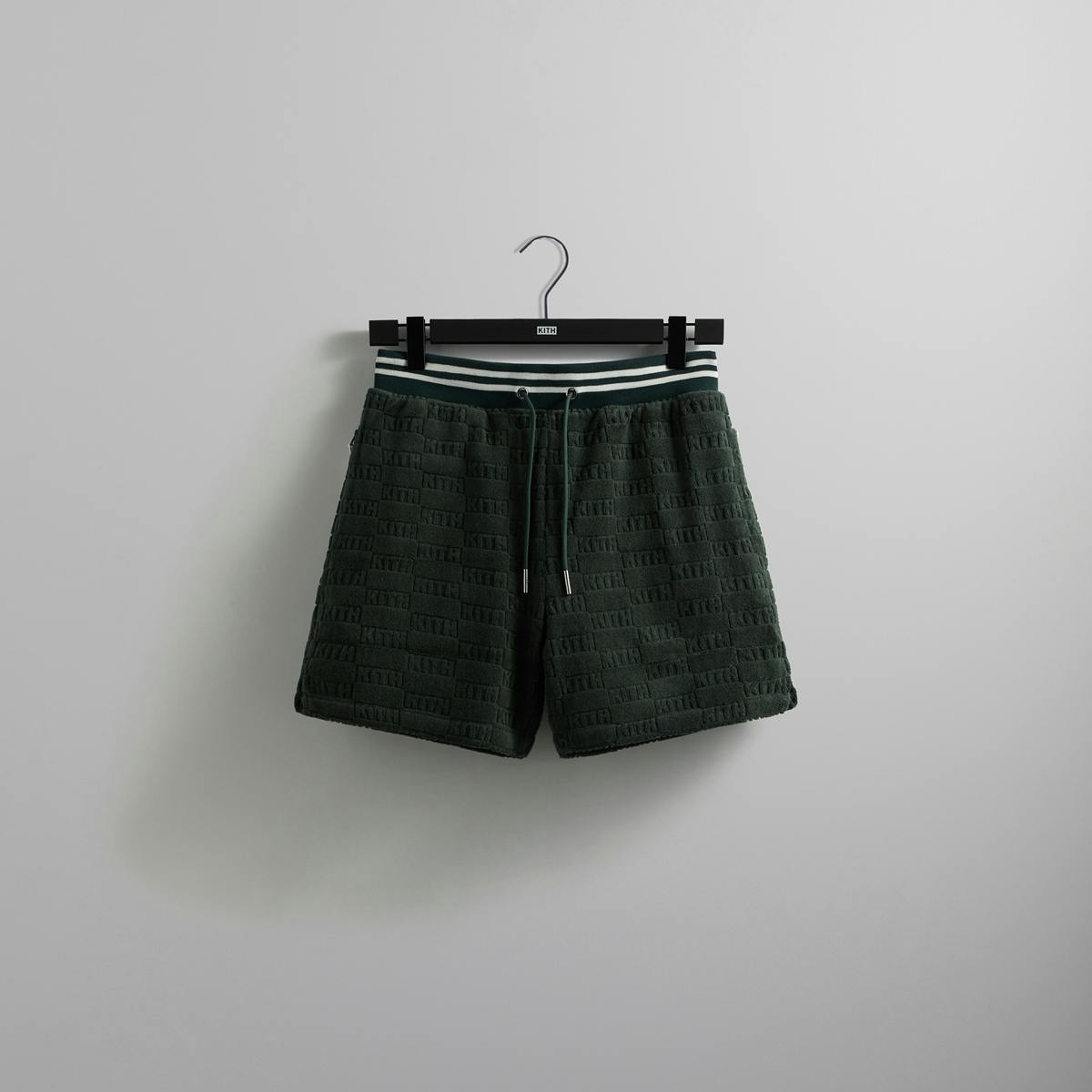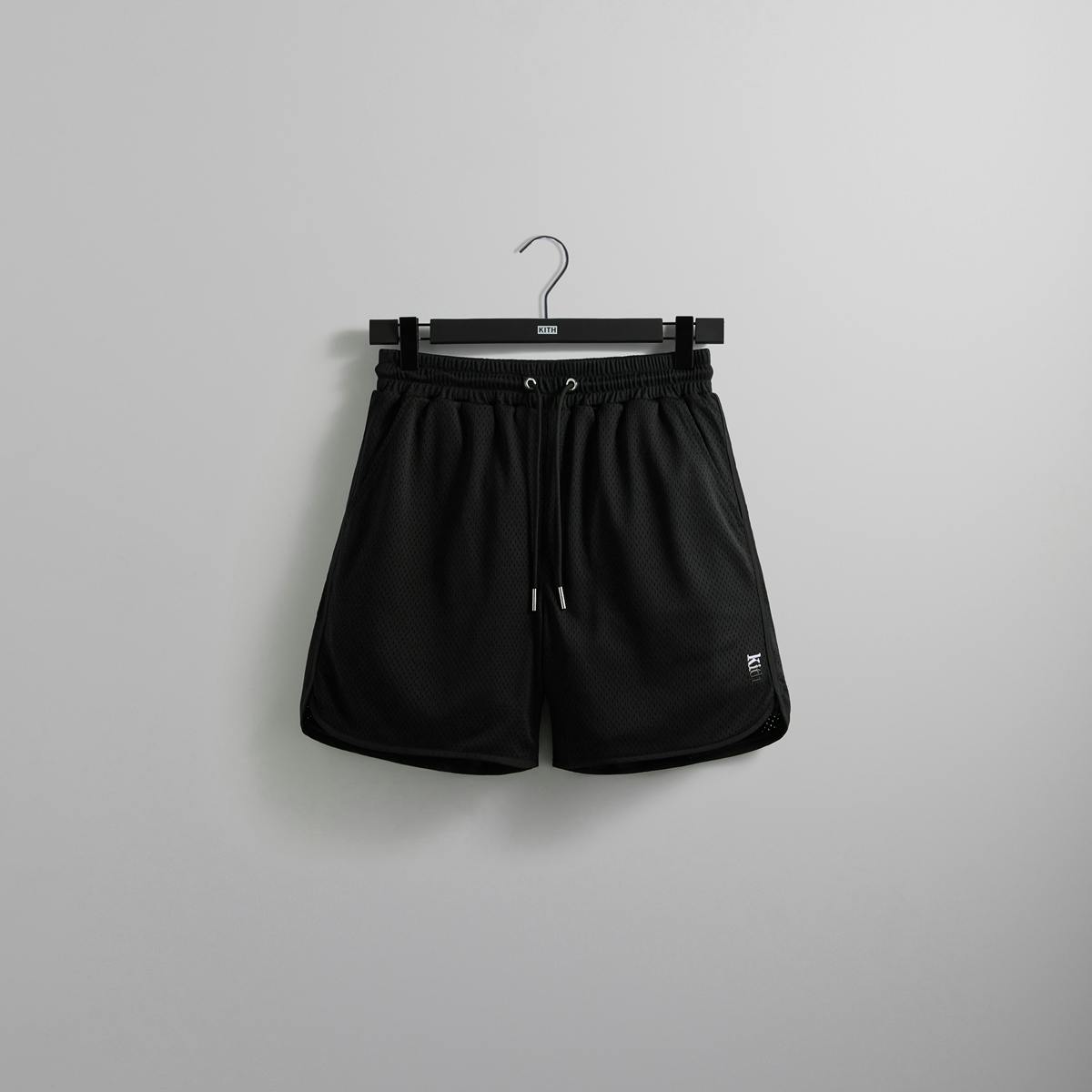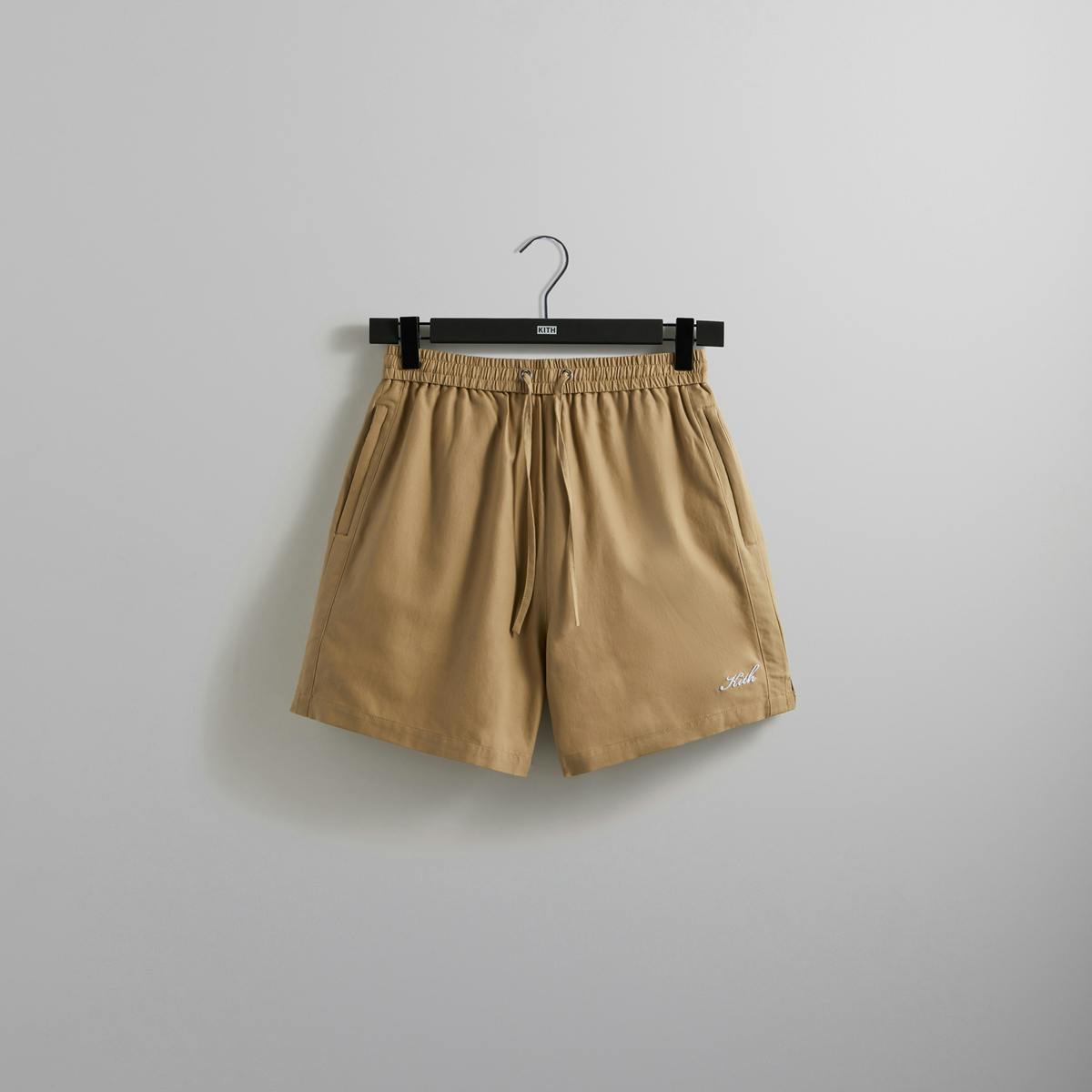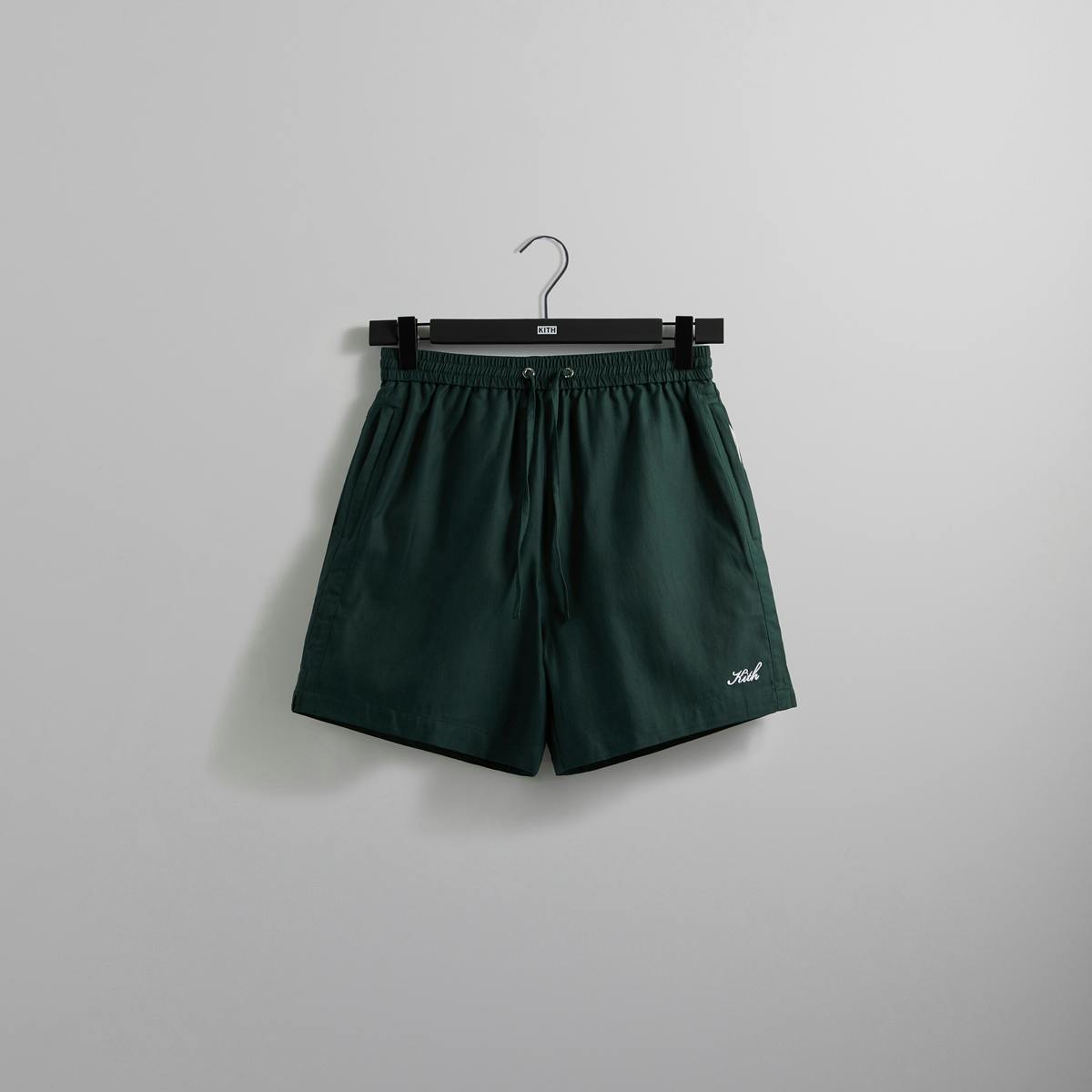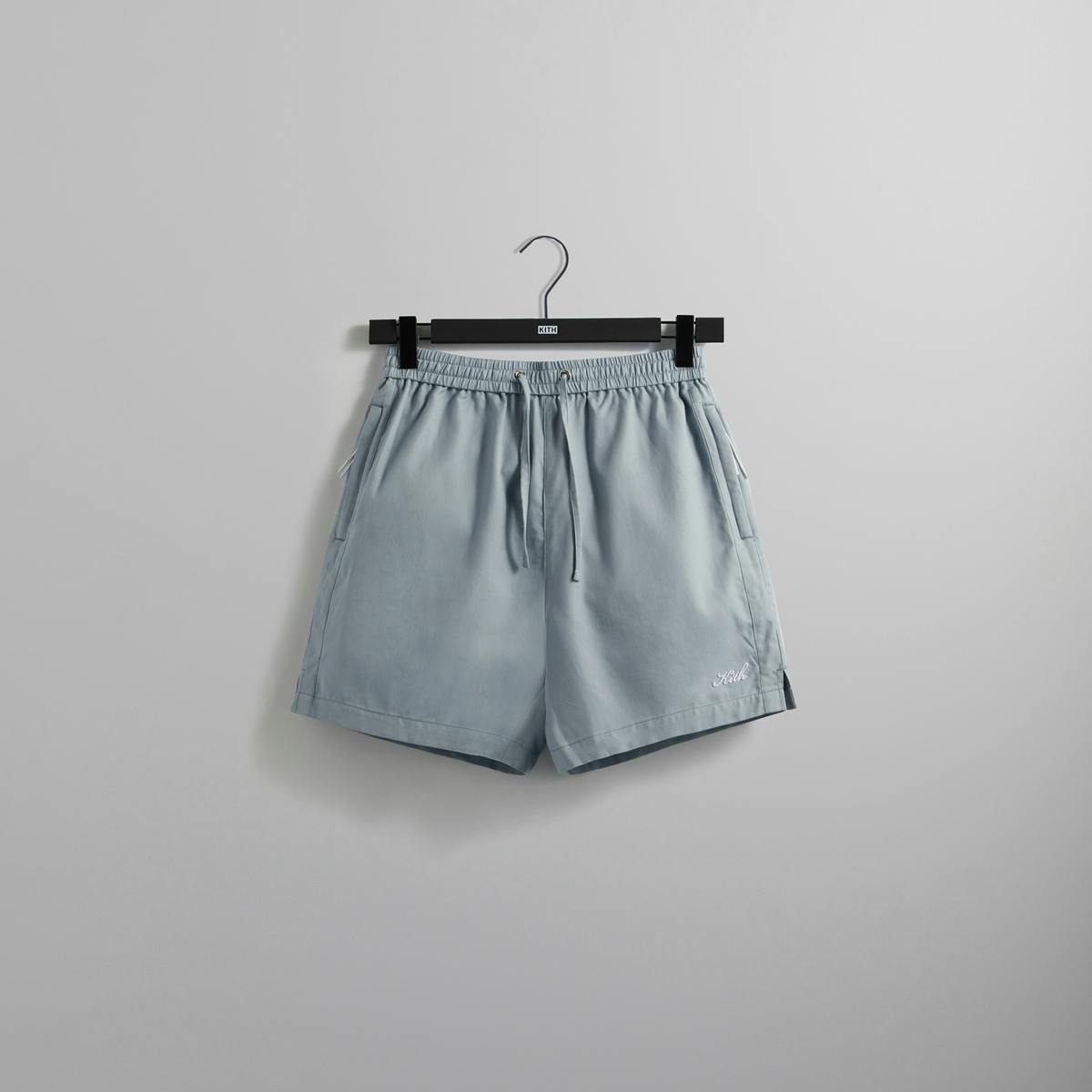 The name alone ought to clarify what you're getting from KITH Classics and its Summer 2022 lineup doesn't deviate from the plan.
KITH's signature Kimono Hoodies, denim jackets, washed 280GSM cotton jersey T-shirts, knit terry towel polo shirts, washed-out shorts, and corduroy caps are back in force, imagined in the ultra-versatile colors typical of Classics.
But, because this is KITH, nothing is done halfway. mock neck T-shirts have had their bodies loosened for easier fit, short-sleeved tees are pigment-dyed to achieve a suitably lived-in fade, and shoulders seams have been dropped to achieve the desired level of summertime slouch.