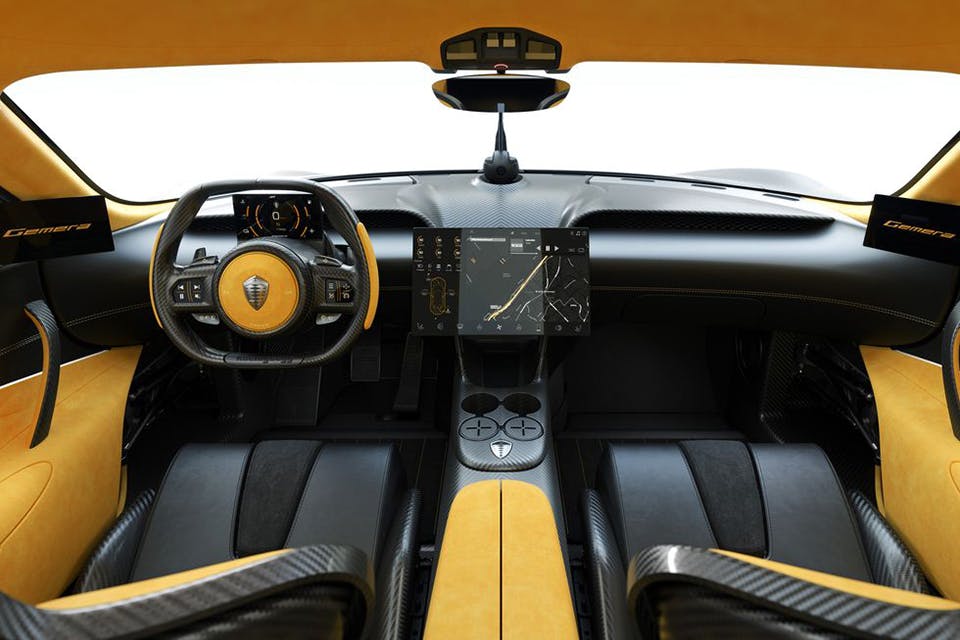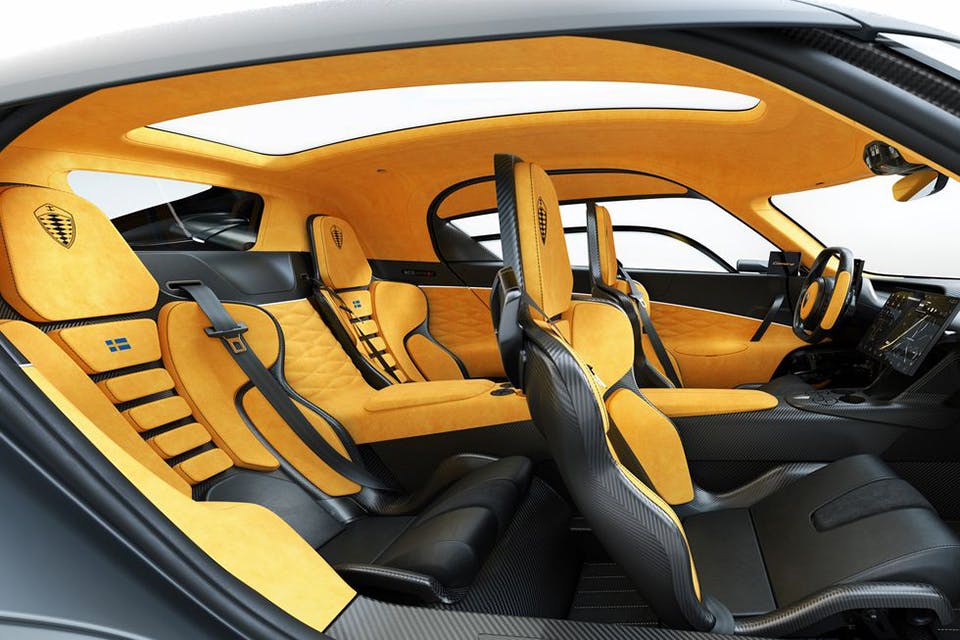 Koenigsegg is gearing up to release its debut four-seater, the Gemera. But just because you can finally bring some friends along for the ride, doesn't mean the Swedish manufacturer is sacrificing speed. The supercar cranks out 1,677 horsepower on its way from 0 to 62 miles per hour in just 1.9 seconds.
The Gemera is powered by a sequentially turbocharged 2.0-liter inline-three engine, paired with three electric motors and Koenigsegg's single-speed direct-drive transmission. The intake and exhaust valves are activated by Koenigsegg's Freevalve system, which uses solenoids. The automaker insists the Gemera is 20 percent more fuel efficient compared to your typical 2.0-liter four-cylinder, largely due to the Freevalve and cylinder deactivation.
Reports reveal the car can travel for 31 miles on the 15.0-kWh battery alone, while the hybrid range extends to 590 miles. And for those worrying about the roar of the engine, or lack thereof, the Gemera is outfitted with a titanium exhaust to ensure a more than sizable growl.
In addition to being Koenigsegg's first four-seater, the Gemera is also the manufacturer's first all-wheel-drive model, complete with all-wheel steering and torque vectoring. But while the vehicle is made for four, it only has two doors, although they're quite large, as they open upward.
The interior of the Gemera is a tech-enthusiasts dream, featuring two 13-inch touchscreens, a gauge cluster screen, and two additional screens for the side and rearview cameras.
Swipe through the gallery above to get a feel for Koenigsegg's impressive new four-seater, the Gemera, which has yet to receive a price tag.