If the motor industry has struggled with uncertainty in the face of climate change and globalization in the last few years, the glitzy 2019 Los Angeles Auto Show is designed to show that the world of cars is back on track. This year's event, which opens to the public today and runs through December 1, has one of the largest numbers of debut vehicles in its history, with more than 65 being revealed at this week's press days, AutoMobility LA.
What we get is everything from futuristic long-range electric pick-ups trucks to barn-storming luxury 4x4s with humungous V8s and 23-inch wheels, and trick hot hatches with the kind of power once reserved for Porsches.
Here's the best of this year's show.
Tesla Cybertruck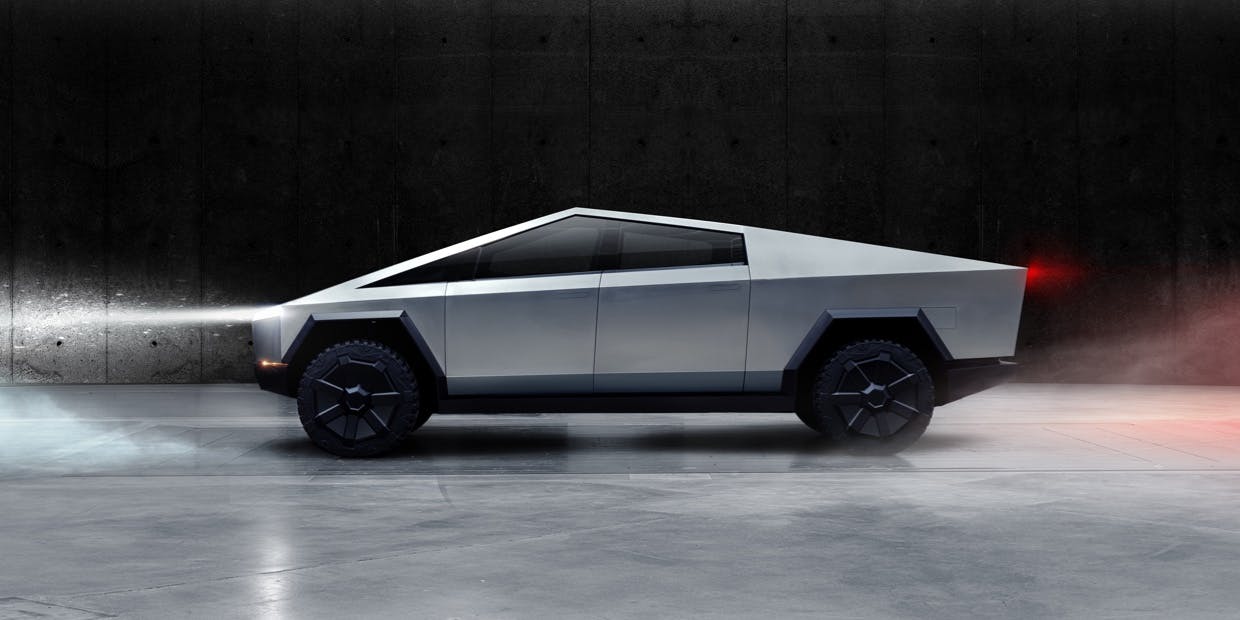 Elon Musk, the electric car visionary who has made controversy part of his marketing shtick, seemed to outdo even himself last night at Tesla's SpaceX rocket factory in Hawthorne, CA. While not officially part of the LA Auto Show program, no other car has managed to capture as much attention and inspired such divisive reaction as the Tesla Cybertruck.
In a world where conservative pick-up trucks still evoke the good ol' days, with rumbling V8s and huge grills, Musk unveiled Tesla's offering: an all-electric truck that looks like it drove straight out of the props department of an '80s dystopian sci-fi movie.
The sleek, angular Cybertruck comes with a body made of Ultra-Hard 30X Cold-Rolled stainless-steel – a nod to the DeLorean – and starts at $39,900 (20% less than the average starting price for large trucks) for a single-motor, RWD version. Costing $69,900, the triple-motor AWD model accelerates from 0 to 60 mph in 2.9 seconds and features a whopping 500 miles of range.
Then there was the glass. Dubbed Tesla Armor Glass, the ultra-strong glass and polymer-layered composite was said to absorb and redirect impact force for improved performance and damage tolerance. When the time came to test these windows, Tesla inadvertently created the biggest talking point of the night. A co-presenter, Chief Designer Franz von Holzhausen, threw a steel ball at the driver and passenger windows, shattering both, but not penetrating the glass. Musk laughed off the incident, reportedly saying it was "a work in progress" and that it could be "fixed in post."
Large trucks in the US are estimated to have accounted for 14.4% of new vehicle sales up until October of this year, up from 12.6% in 2015. With up over 14,000 pounds of towing capacity, adjustable air suspension, room for six and a "vault-like" storage system, the Cybertruck certainly has credentials to take on the establishment. Whether it will appeal to more than wealthy Californians and New Yorkers looking for an eye-catching way to spend a weekend in nature remains to be seen.
Audi RS Q8
Audi is bringing a range of new cars to LA, including the all-new, fully-electric Audi e-tron Sportback and gorgeous Audi RS 6 Avant. But the most hotly anticipated, and likely biggest seller, is the Audi RS Q8. The Hulk-green Q8 packs a 591-horsepower twin-turbocharged 4.0-liter V8 engine with an eight-speed automatic transmission and a Quattro permanent all-wheel-drive system. Despite weighing in at more than 5,000 pounds, it is also the quickest SUV around the Nurburgring, beating even its cousin the Lamborghini Urus.
A 48-volt hybrid system is bolted onto the motor, using a lithium-ion battery to boost efficiency in certain conditions. The base Q8 RS comes with 22-inch wheels as standard (23-inch wheels are optional) and aesthetically borrows from the legendary Sport Quattro of the '80s, although in proportions looks very much like an upscaled A3. It takes just 3.8 seconds to hit 62 mph and has a limited top speed of 155 mph, although this lifts to 189 mph if you spring for the optional dynamic package.
Bollinger B1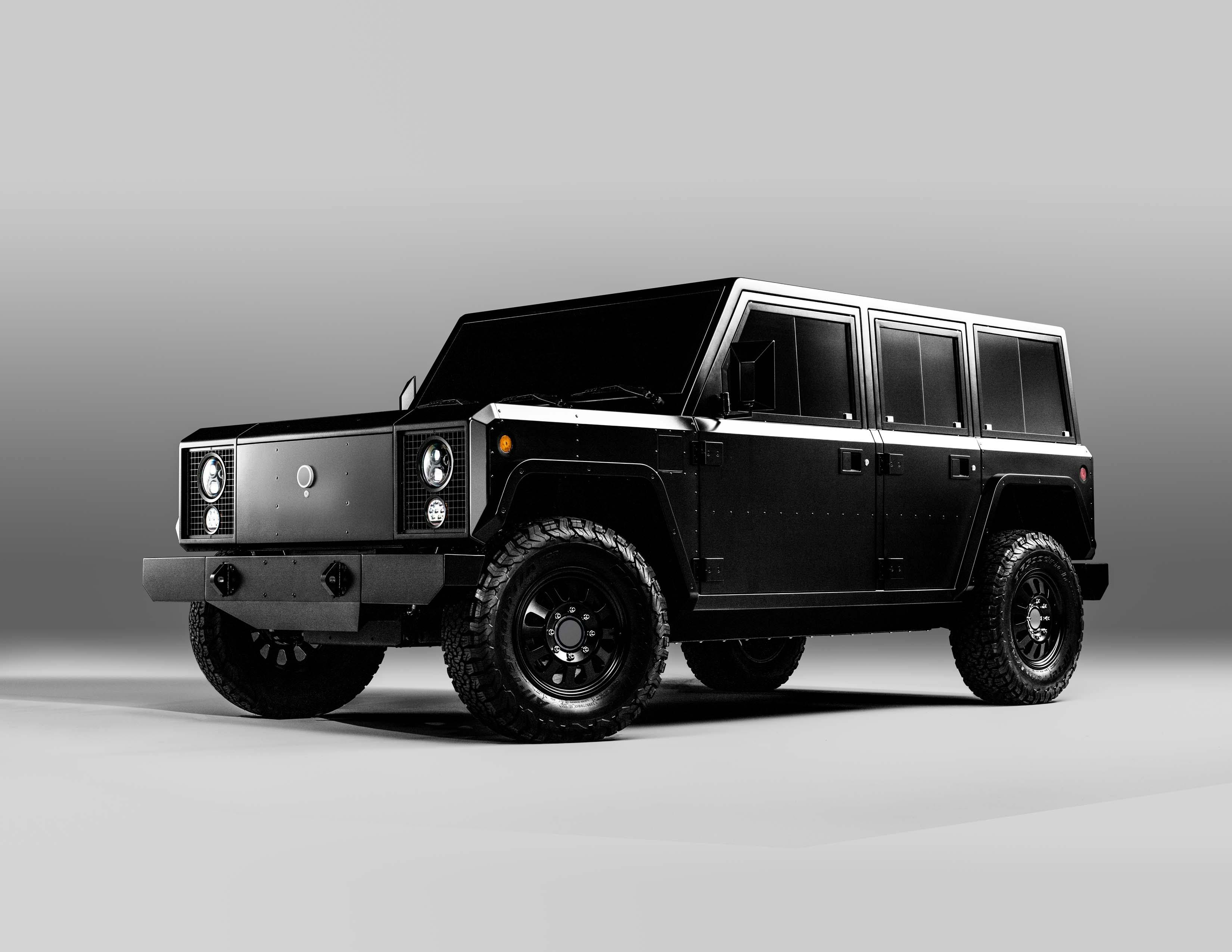 If you wonder why more cars aren't designed with a set square then 2019 is your lucky year. Making its debut in LA is the Bollinger B1, a truck that sounds like a bottle of champagne and looks like the crate it came in. The good news is the B1 will be built in Michigan and has enough power to win its fight against the laws of aerodynamics.
Underneath the body, which is a combination of Land Rover and Ford Bronco, is an electric power plant that packs 614 hp and 668 lb. ft. of torque, meaning 60 mph comes up in just 4.5 seconds. With 10-inch wheel travel it is a go-anywhere vehicle. That is until the batteries go dead after 200 miles into the wilderness.
Mini Cooper John Cooper Works GP
Ever since the first Mini Cooper John Cooper Works GP arrived in 2006, it has been the fizzy hatchback's unhinged, hard-partying cousin. With OTT body kits, Boeing-sized wings and back seats thrown in a bin to save weight, it garnered a tribe of enthusiasts who recognized it as a race car for the streets. If the original was a 215 hp Sambuca, the new 2020 GP is absinthe in a coconut shell with a sparkler sticking out the top. For starters it packs 306 hp, making it the most powerful road Mini Cooper ever and beating the last generation GP by 40 percent.
Making its debut in LA, the GP also features styling that appears to be a side project of the Fast and the Furious franchise. Wide wheel arches made of carbon-fiber-reinforced plastic look like LEGO Technic pieces and are designed to optimize air flow. Driving only the front wheels is a 2.0-liter turbo-four with 301 horsepower and 331 lb. ft. of torque, and the only transmission choice will be — gasp — an eight-speed automatic, combined to an integrated mechanical limited-slip differential. The school bench rear wing is designed to keep the car on the tarmac — useful considering the GP will hit 60 mph in 5.0 seconds and top out at 165 mph.
Ford Mustang Mach-E
What do you like about Ford Mustangs? The Mustang Mach-E probably has none of those things. No big burbling V8, no sleek couple styling, no sports car anything really. That said, Ford's attempt to meld the looks of the past with the wants of the future is one of LA's most important debuts. It's hard to imagine Steve McQueen poodling around the streets of San Francisco, sustainable bamboo coffee cup in hand, in a Highland Green electric-powered Mustang SUV, but here it is: the new pony car.
To be fair to it, the looks, borrowing heavily from the brand's retro-contemporary rear-drive sports car, are much more distinctive than most Euro-barges and with acceleration in the mid-three seconds range to 60 mph for the range-topping AWD GT range it can leave a Porsche 911 Carrera for dead. The up-to-300-mile-range Mach-E will also come in rear drive so you can enjoy some oversteer on the way back from soccer practice.
Acura MDX PMC Edition
Unsurprisingly, the LA show is packed with more SUVs than a private school open house. What makes the Acura MDX PMC Edition stand out is not even its looks – it's not going to get noticed among the German competition – but the way it is built. Think of it as more Guidi than Yeezy, an automotive in-the-know. Why? Each of the 330 MDX PMCs will be hand-built at Acura's Performance Manufacturing Center (hence: PMC) in Ohio by the same people who build the NSX supercar.
This means the MDX PMC Edition gets exclusive Valencia Red Pearl paint, gloss black 20-inch alloy wheels, and black Milano leather seats with Alcantara inserts. Following the hand-assembly process, each MDX PMC Edition receives the same quality control process as NSX, including a dyno check, paint inspection, rough-road simulation and water-leak test. To protect the paint during shipping, the PMC Edition is wrapped in a specially designed car cover and transported to Acura dealers via enclosed, single-car carriers. It may not steel too many sales from Mercedes and Audi but it's a nice try at something a bit different.
BMW M2 CS
For anyone at the LA Auto Show suffering from Electric Car Fatigue – a condition characterized by a monotonous drone of battery range discussion – the BMW M2 CS is a little blue beacon of hope that the internal combustion engine has not crackled its final overrun.
Acting as a last hurrah for the current M2, the CS runs a massaged version of M division's S55 six-cylinder engine, with the same 444 hp state of tune as the M4 Competition. This is coupled with a redesigned dual-branch exhaust system unique to this car. With the seven-speed dual clutch transmission, 60 mph arrives in 3.8 and 0.2 seconds later with the six-speed manual.
Select CFRP body panels, such as the new bonnet and components, help reduce weight, lower the center of gravity and improve aerodynamics. Just in time for Christmas, the M2 CS is also covered in all sorts of meaningful tinsel, with exclusive carbon fiber and Alcantara interior trim options to make it stand out in the company parking lot.
Other new BMWs unveiled in LA include the 2-Series Gran Coupe and M8 Gran Coupe.
Karma SC2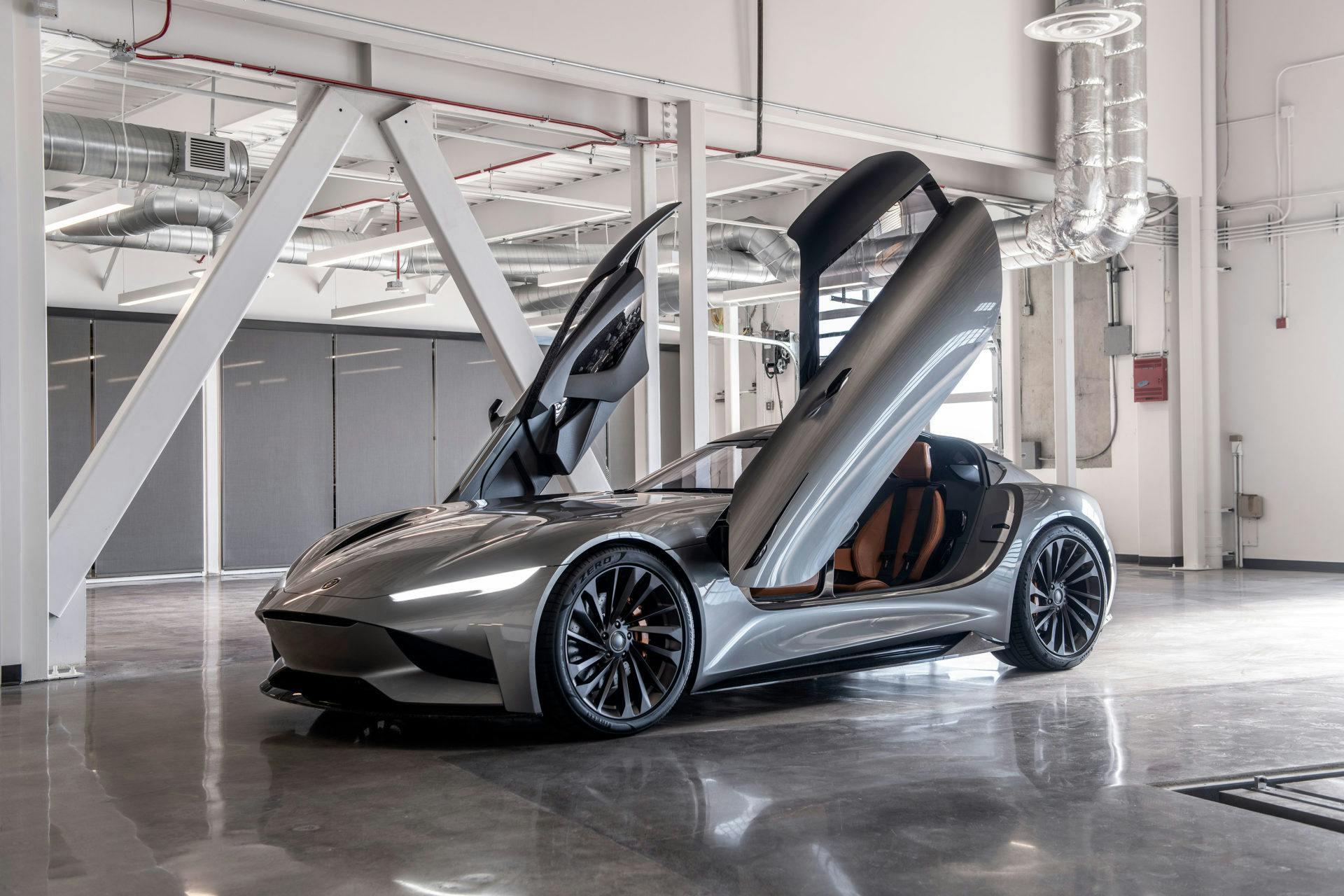 Karma used the 2019 LA Auto Show to launch its SC2 concept car, boasting 1,100 hp and a 0 to 60 mph time of less than 1.9 seconds. Front and rear-mounted twin electric motors deliver 800 kW peak power, with 10,500 lb. ft. of wheel torque. Range is a healthy 350 miles and the car also features carbon ceramic brakes, a push-rod operated racing suspension and a Karma torque vectoring gearbox.
Karma, the Chinese-owned Californian manufacturer, also launched its new 2020 Revero GTS during this year's show, which acts as a performance version of the company's luxury electric Revero GT and features a range of performance upgrades, including new Karma IP and technology. The GTS's drivetrain is made up of dual electric motors and a Twin Power Turbo three-cylinder in-line engine, an on-board electric generator and enhanced overall vehicle capability.
Driving range is up to 360 miles, with 80 miles of emissions-free all-electric driving powered by a lithium-ion battery. The GTS has an improved 0-60 mph of less than 3.9 seconds, electronic torque vectoring and an electronically limited top speed of 130 mph. The best bit has to be its "Stealth Mode," which is a fancy way of saying it can run on electric power only.
Volkswagen ID. Space Vizzion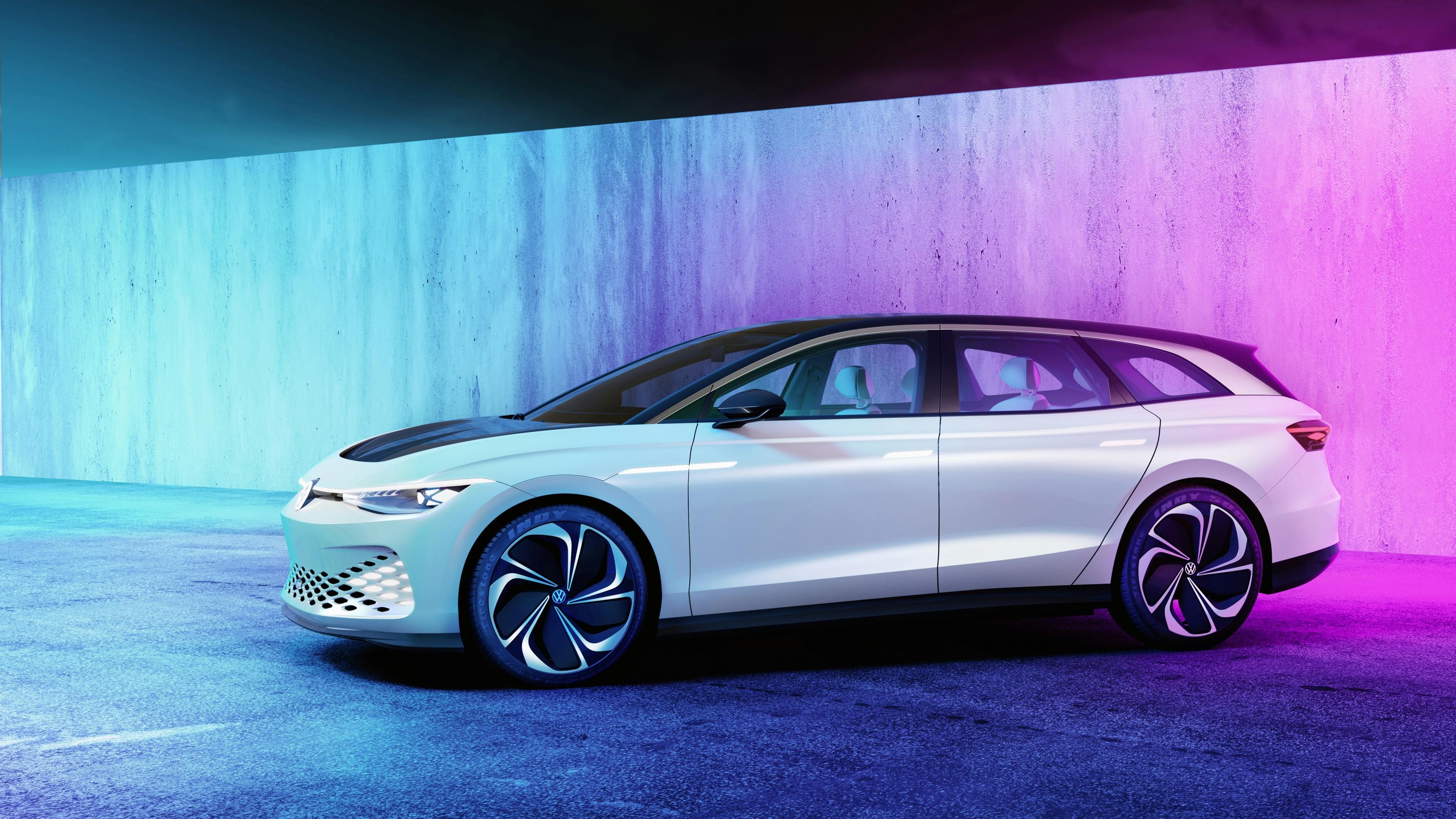 In the future even words won't be the same. The ID. Space Vizzion may sound like a questionable sci-fi flick but the Volkswagen concept it is attached to is surprisingly normal for an electric vehicle. Underneath the slippery station wagon body - with a drag coefficient of just 0.24 – is a RWD or 4WD drivetrain and an 82 kWh battery, giving a range of up to 300 miles. The car, which is the eighth ID-branded concept revealed by VW, is likely to be renamed the ID 5 when it goes into production in two years' time.
While the outside of this car hints heavily at the proportions of the production model, the inside is more adventurous with clean, uncluttered lines and a gorgeous touchscreen we've come to expect of electric cars.
Porsche Taycan 4S
Porsche's Taycan is arguably the most desirable, all-electric sports saloon on the market. With svelte looks, peerless engineering and faultless build quality, the Stuttgart firm's new offering could be Tesla's biggest threat yet.
The Taycan is to be even more affordable – if six-figure cars can be such a thing – with the 4S, the entry model that has made its debut at LA. The Performance 4S gets up to 253 miles of range, while the Performance Plus-equipped 4S can reach 288 miles, with the battery receiving 80 percent charge in just 30 minutes.
0-60 mph comes in 3.8 seconds – not slow in anyone's books - while top speed is limited at 155 mph. Prices in the US start at $103,800 for the Taycan 4S with the Performance Battery, and $110,380 for the Taycan 4S equipped with the Performance Battery Plus – not bad considering the Taycan Turbo S starts at $185,000.