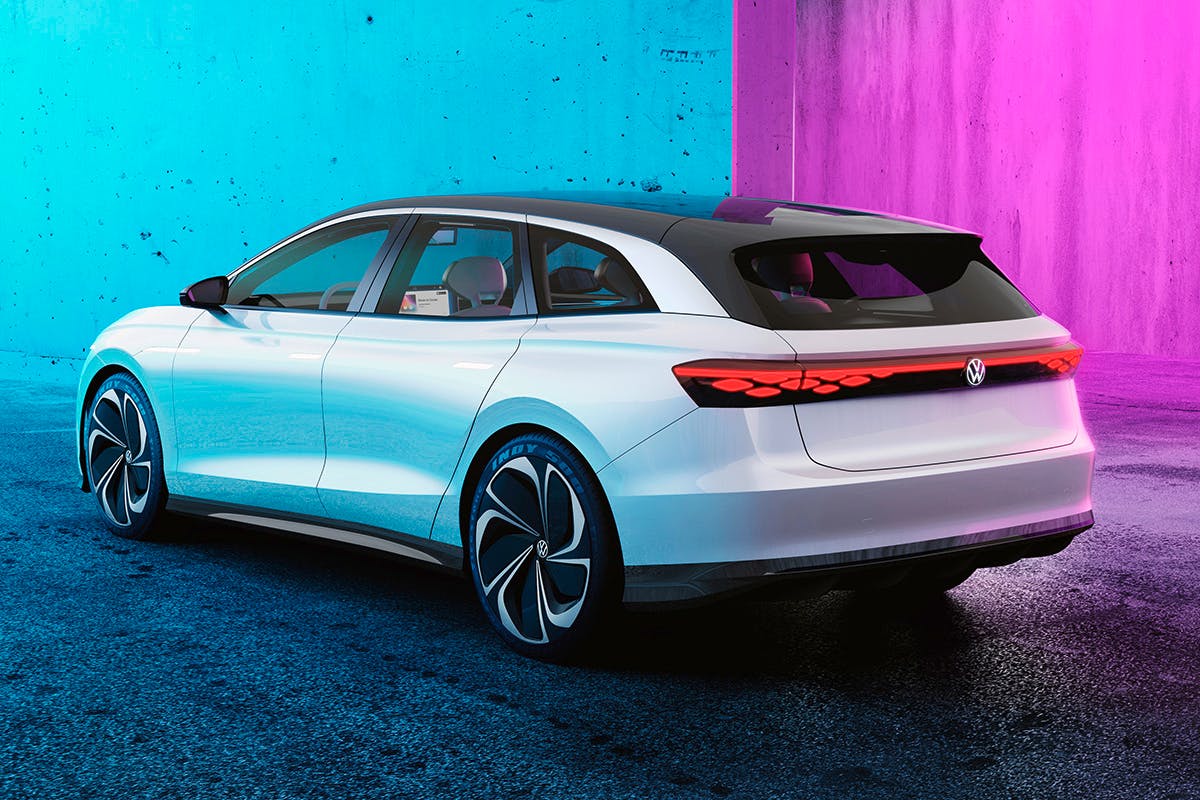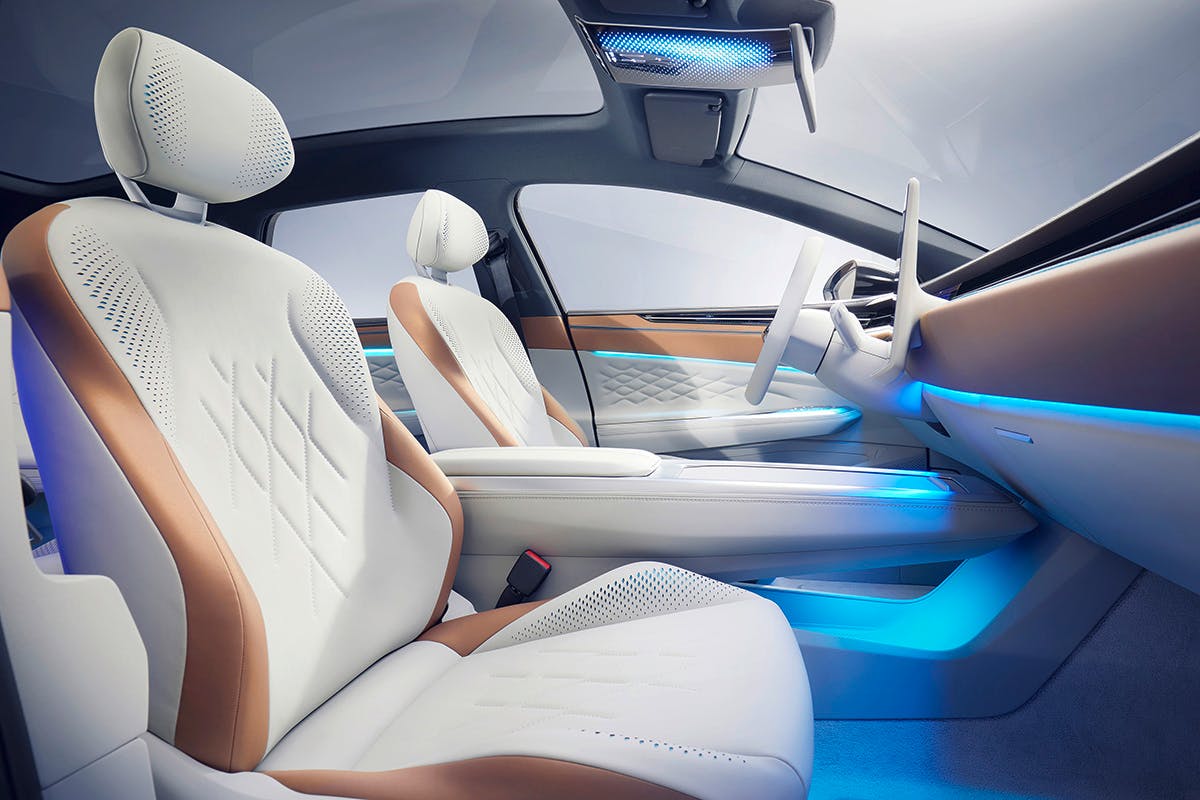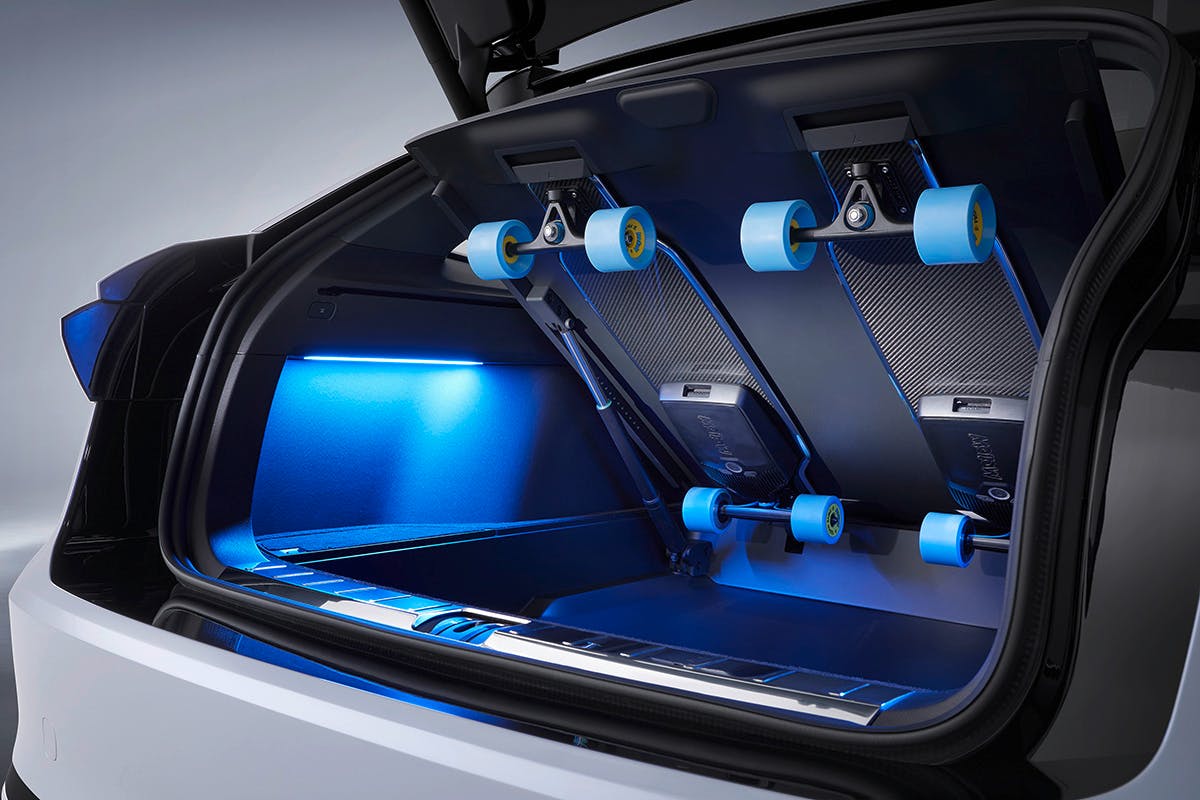 This week Volkswagen introduces the seventh concept car from its family of fully electric vehicles, the ID Space Vizzion. Blending the aerodynamic qualities of a Gran Turismo with the spaciousness of an SUV, Volkswagen insists the ID Space Vizzion defines an entirely new segment.
"The new ID Space Vizzion brings unrivaled flexibility, uncompromising quality and German design to a new era of mobility," says Klaus Bischoff, Head of Volkswagen Design.
Based on the modular electric drive matrix, the concept car's 82 kWh gross battery capacity allows it to travel up to 300 miles, accelerating from 0 to 60 miles per hour in 5.0 seconds. The front section of the ID Space Vizzion, with its innovative airflow openings, enables a drag coefficient of 0.24.
The interior of Volkswagen's seventh ID vehicle boasts ample room for life on the go. The materials utilized therein are sustainable, as AppleSkin — an artificial leather with residual material from apple juice production — is one of the fabrics of choice. Instead of chrome, the interior also features a chrome-like paint finish.
All pertinent driving information is showcased on an augmented reality head-up-display. Additionally, all entertainment, comfort, and online functions, in addition to vehicle settings, can be found on a 15.6-inch touchscreen. Furthermore, key information is also relayed to the driver via an interactive light strip between the A-pillars, called the ID Light.
Volkswagen's fully electric ID Space Vizzion will be officially presented at the end of 2021, with plans to launch in different variations in Europe, North America, and China.