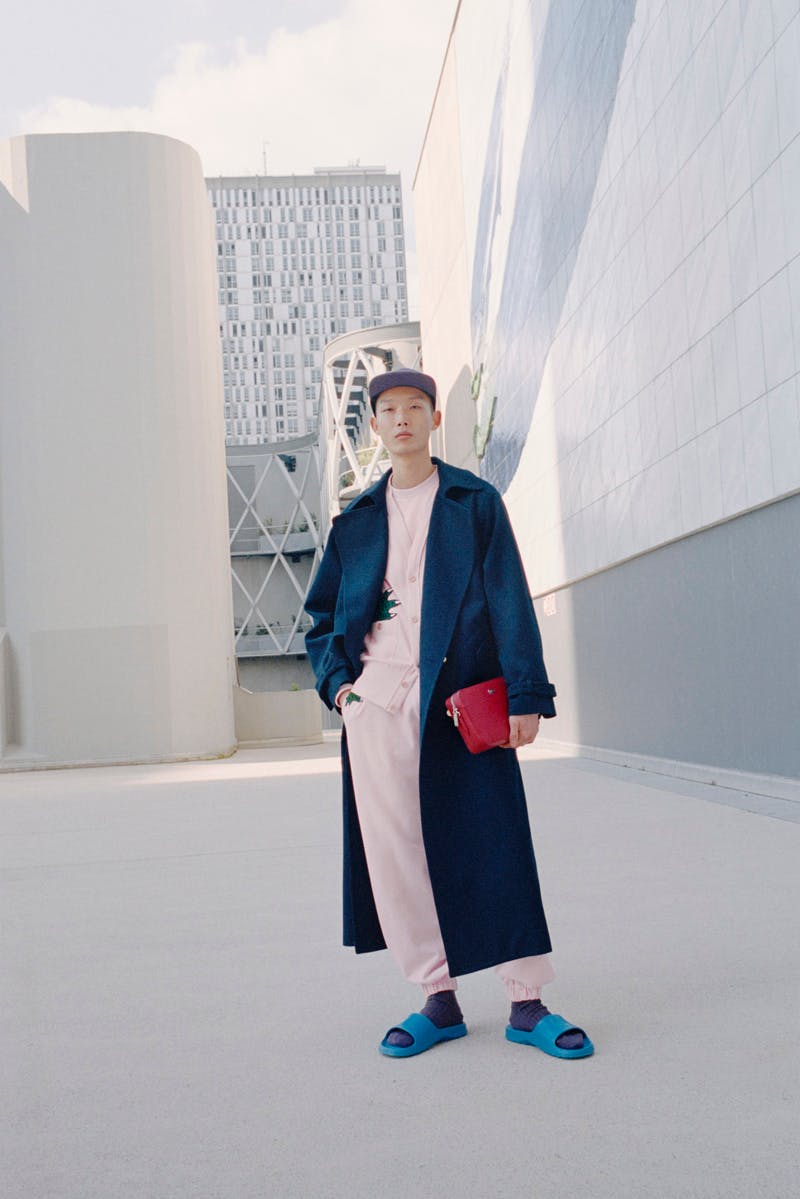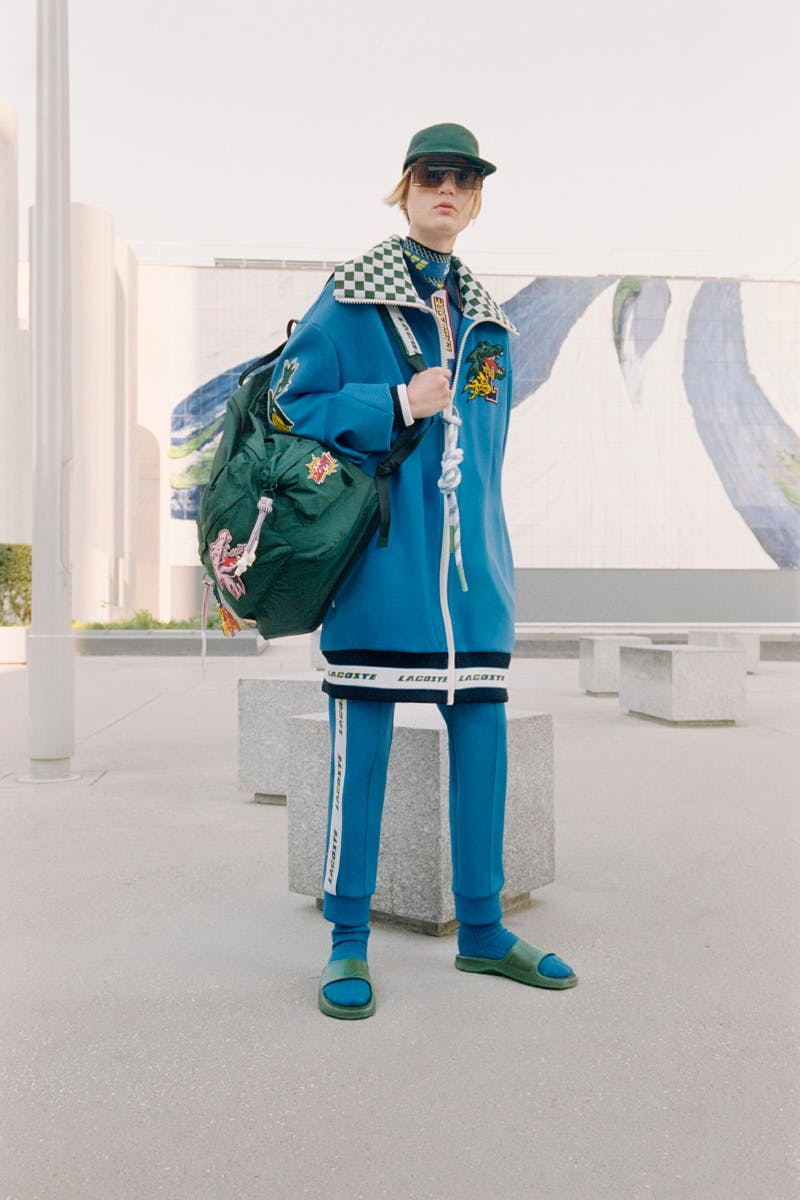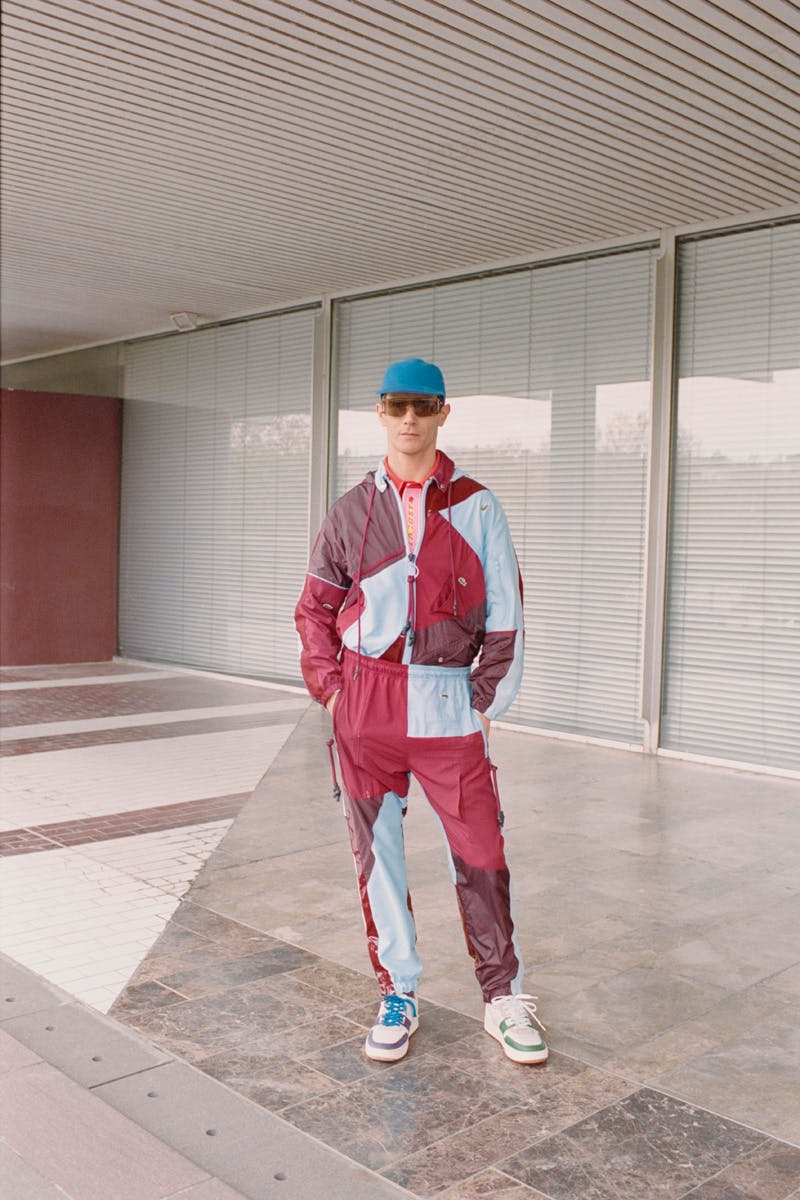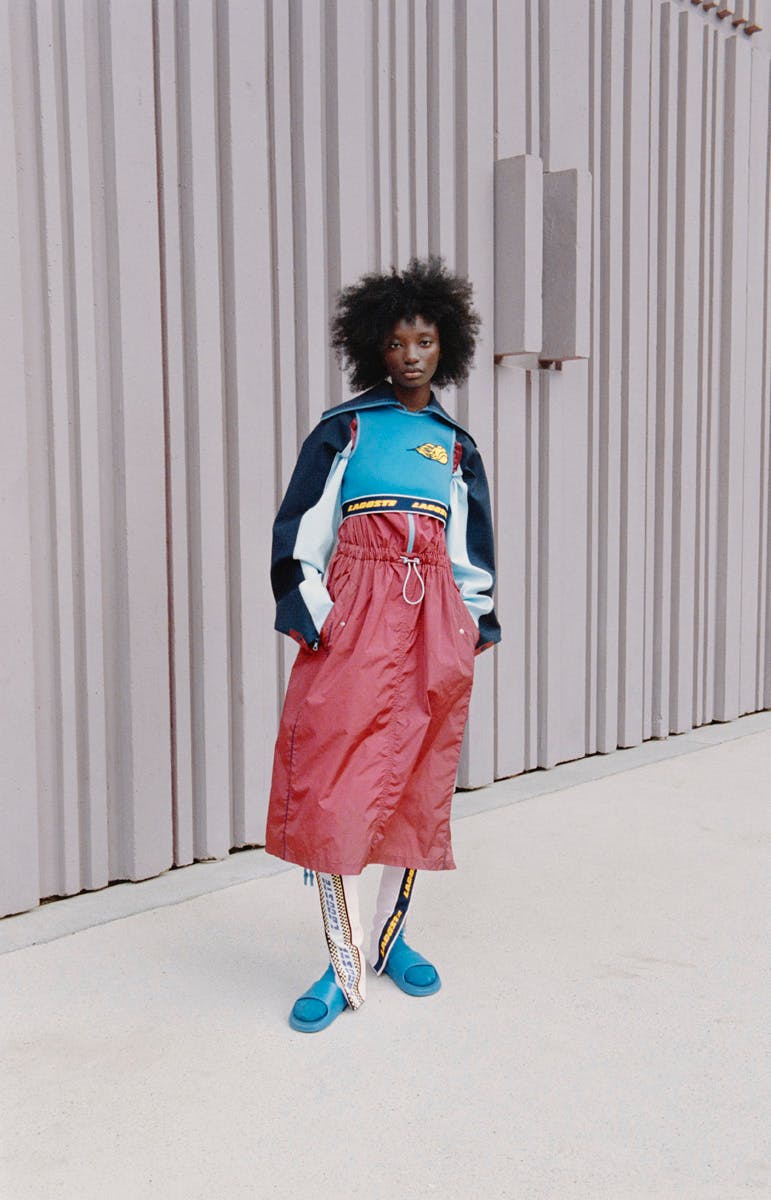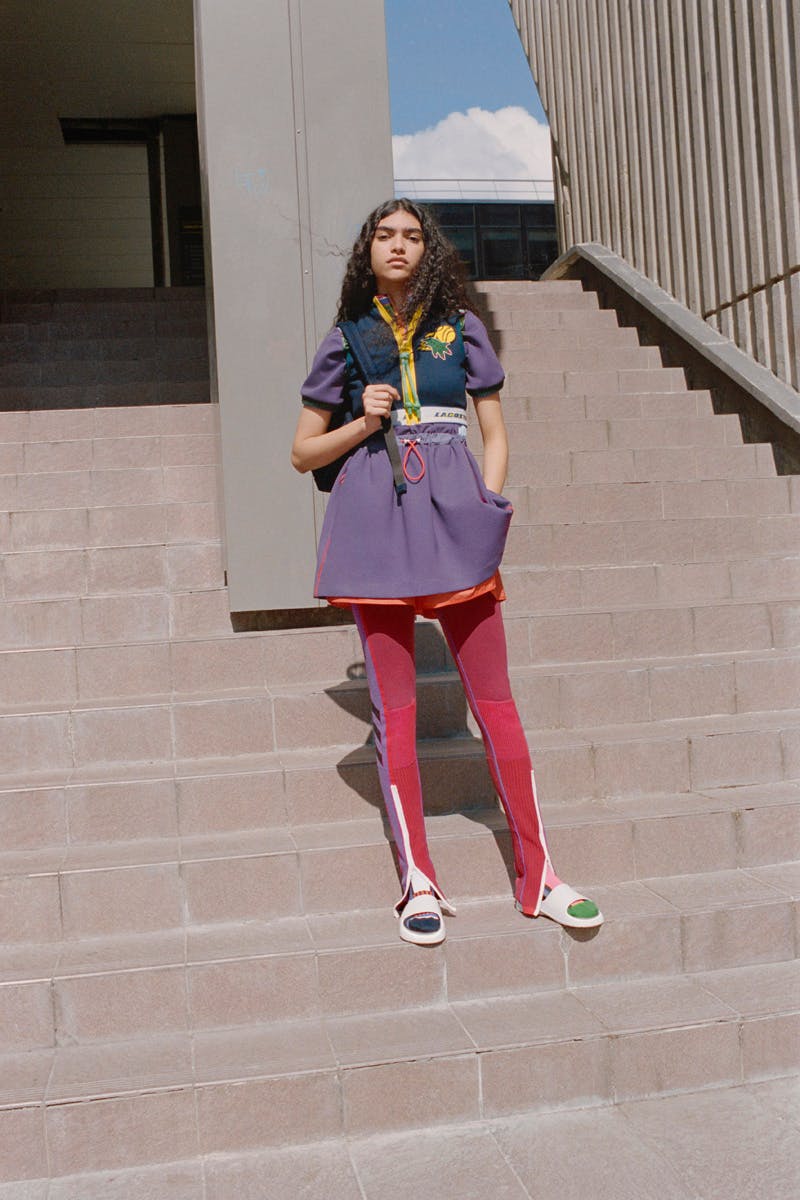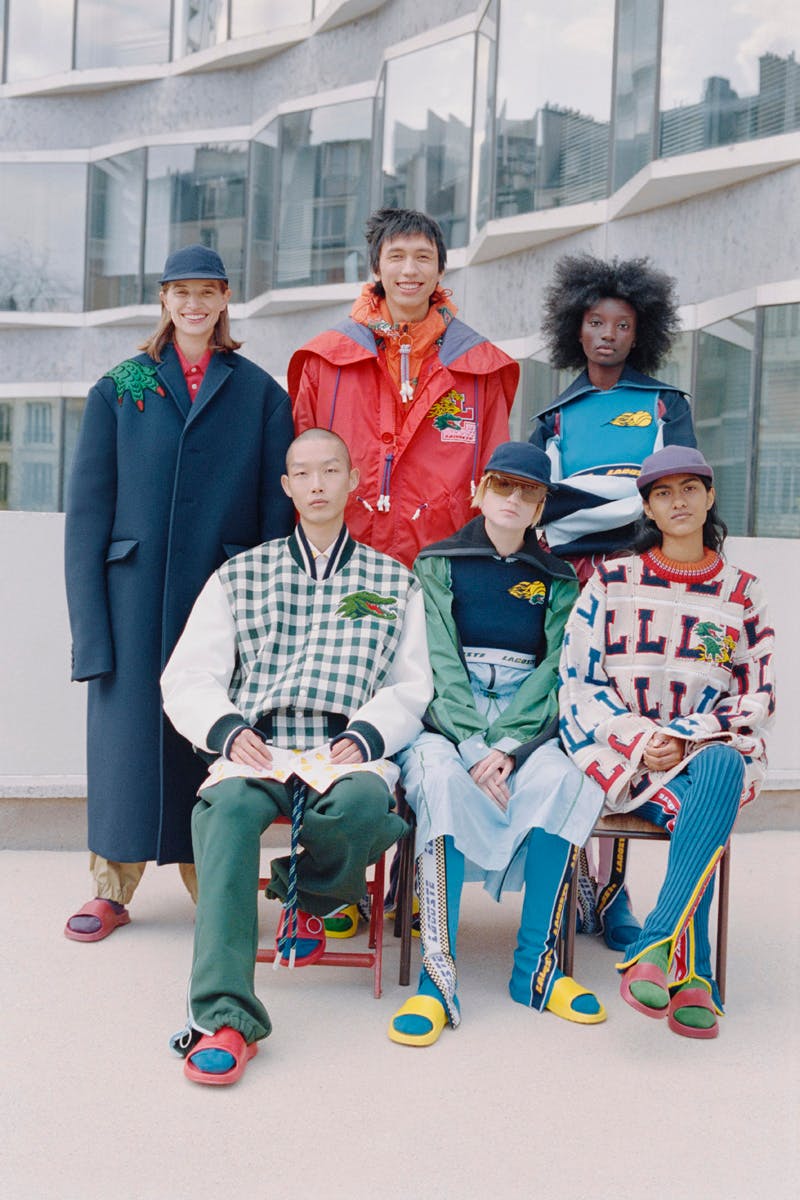 Brand: Lacoste
Season: FW21
Key Pieces: Enormous overcoats, puffers, parkas sweaters, varsities, track jackets and bags, many of which are finished with elegant color-blocking and a new, aggro Crocodile logo.
Release Date: Late Summer 2021
Buy: Lacoste
Editor's Notes: Louise Trotter is keen to rip it up and start again. Since 2018, Lacoste's creative director has radically reworked the French label's signature sportswear with a fashion-forward bent, epitomized by Spring/Summer 2021's recent dive into raw seams and patchwork flair. Trotter also appreciates a clean line, though, imbuing Fall/Winter 2021 with maximalist shapes reigned in by tailored cuts, exploring more advanced shapes without disregarding Lacoste's core sportswear aesthetic.
A focus on upcycling reiterates the patchwork motif seen in recent offerings, jumbling up the hues and branding seen atop mish-mashed track and sweatsuits. These mingle with logo-laden leggings and truly enormous outerwear — don't plan on playing tennis in Lacoste's new puffers and sweaters, but they'd make for a cozy shell to slip into after a big game. Among the immense half-zip pullovers and neoprene crop tops, the revamped Crocodile stands tall. Originally an unassuming little critter was stitched to the chest of polo shirts as an acknowledgment of founder René Lacoste on-court prowess — however, this new Croc is more Godzilla than heritage graphic. Throughout, its large, toothy mouth sneers from behind chenille "L" patches; scaley claws streak across the shoulders of wool overcoats as if it's carving out territory. This ain't your grandaddy's Lacoste.