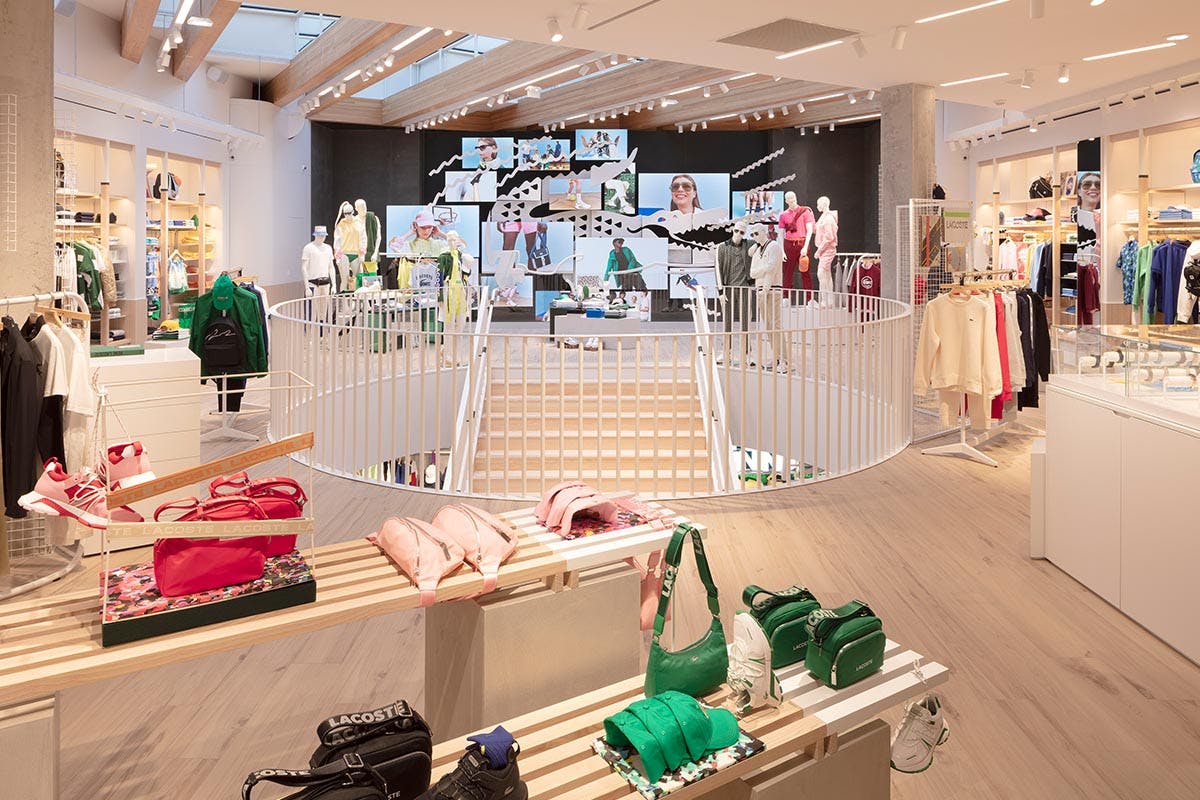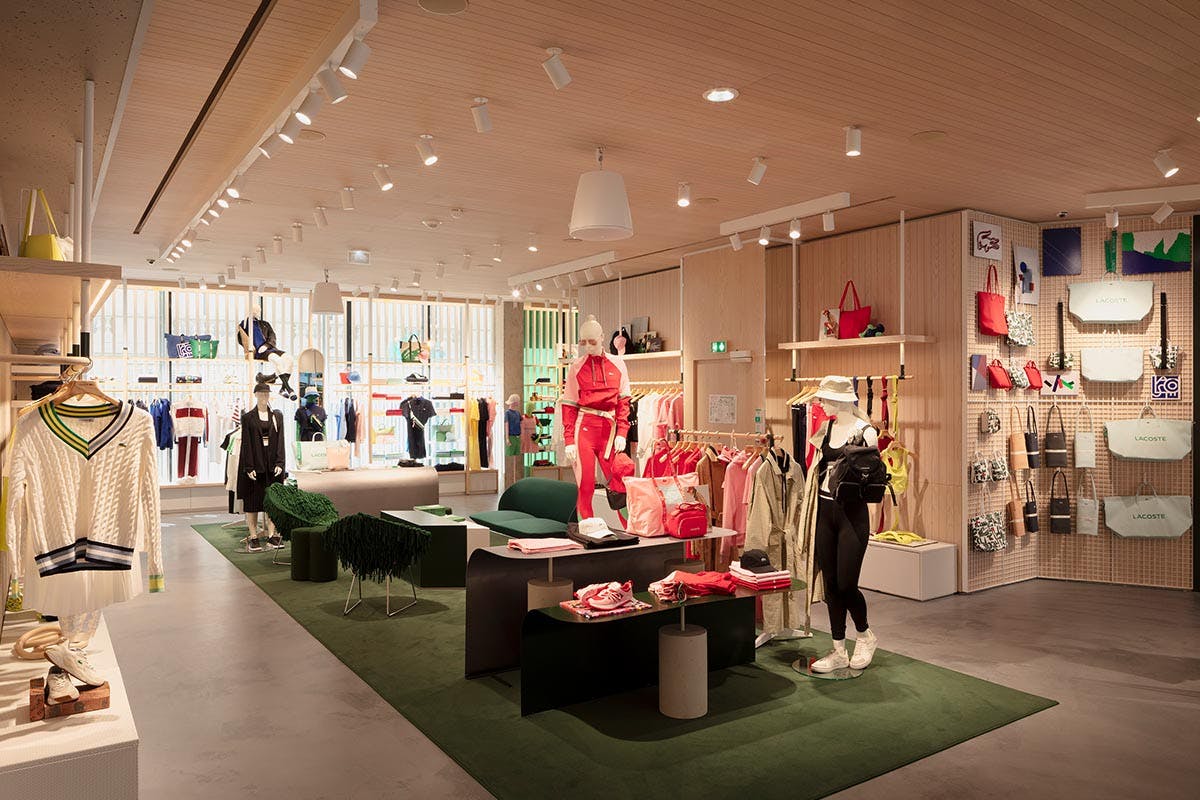 Pack your bags and ready up for a spot of shopping in Paris – Lacoste has just kicked open the doors on its new flagship store nestled in Avenue des Champs-Élysées, and it's a sight to behold.
If you're anything like me, online shopping has certainly asserted its dominance over your spending habits, leaving physical stores (figuratively) collecting dust somewhere in the back of our minds. Although convenience dictates that many of us do take preference for online shopping over physical retail, it's far from dead, and the brands that are transforming their IRL spaces into Insta-worthy experiences are bringing a palpable excitement back to shopping.
There are plenty of newly erected physical retail spaces that are worthy of note across Europe, including WOW concept's otherworldly undertaking, SEVENSTORE's Liverpudlian home, and END.'s many spaces across the UK. With the grand opening of its new flagship in the heart of Paris, Lacoste is joining this growing pantheon of brands pouring passion into its street-facing storefronts.
Just offering up a space with product doesn't quite cut it nowadays, so this new space (Lacoste's largest flagship), the Lacote Arena, offers a variety of experiences across 1600 m2, tailored to the brand's diverse fanbase.
Actively committed to a more sustainable fashion, the Crocodile has designed a space for Lacoste Arena dedicated to Durable Elegance, its sustainable development approach. Here you'll find a regularly updated line-up of sustainable products that serve as a visual timeline of the brand's efforts and developments towards its sustainability goals. Furthermore, a knitted mural, recycled hangers, and shopping bags upcycled from old polos ensure that these efforts are put into practice within the space.
Ensuring a sense of exclusivity for the space, an exclusive site-specific capsule collection titled "Lacoste Champs-Élysées" will be available to purchase, while a special guest room will welcome artists and young creators in a bid to connect culture and build a dynamic community.
The Lacoste Arena in Avenue des Champs-Élysées, Paris is open now – so go ahead and take a peep inside.