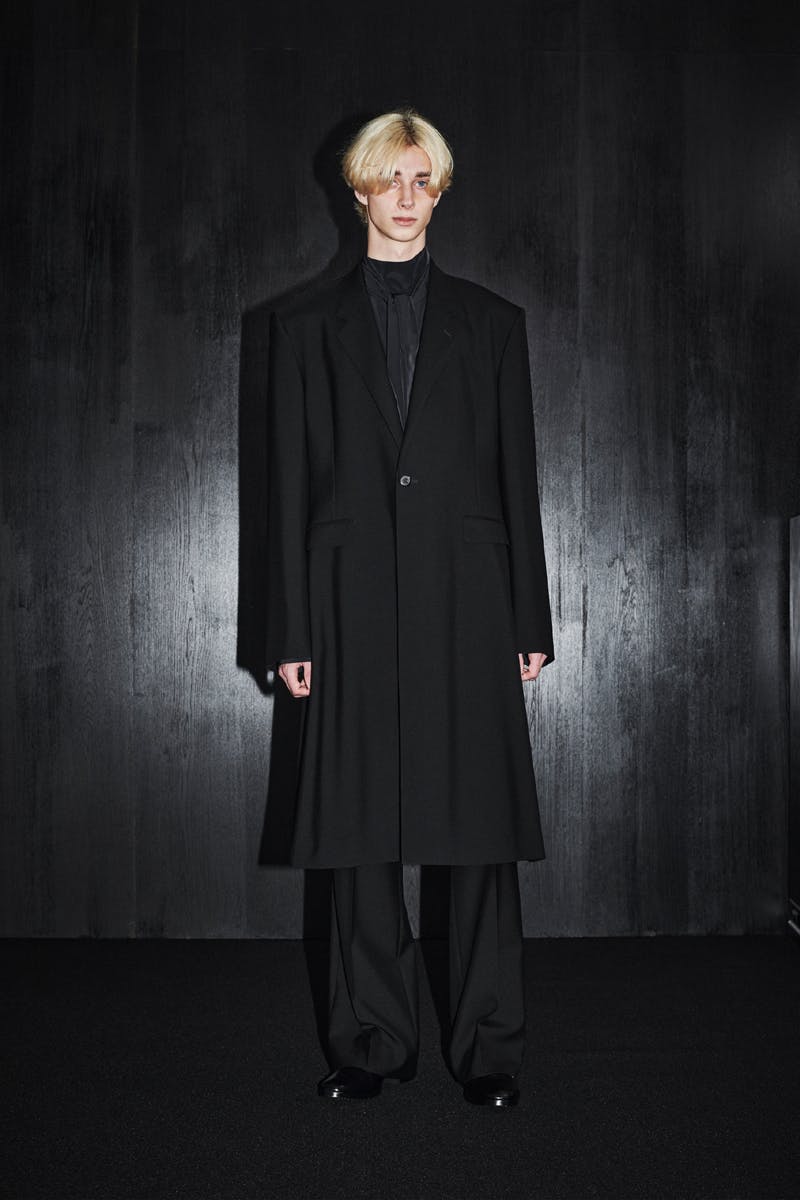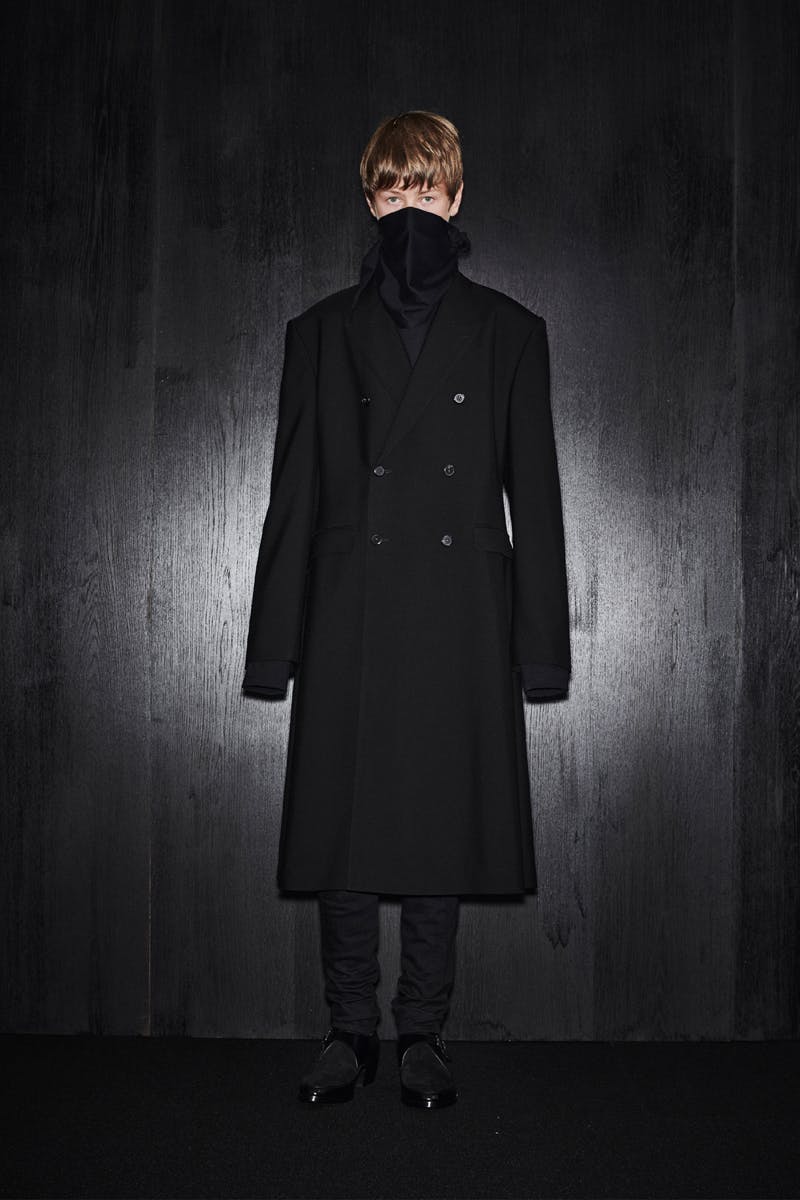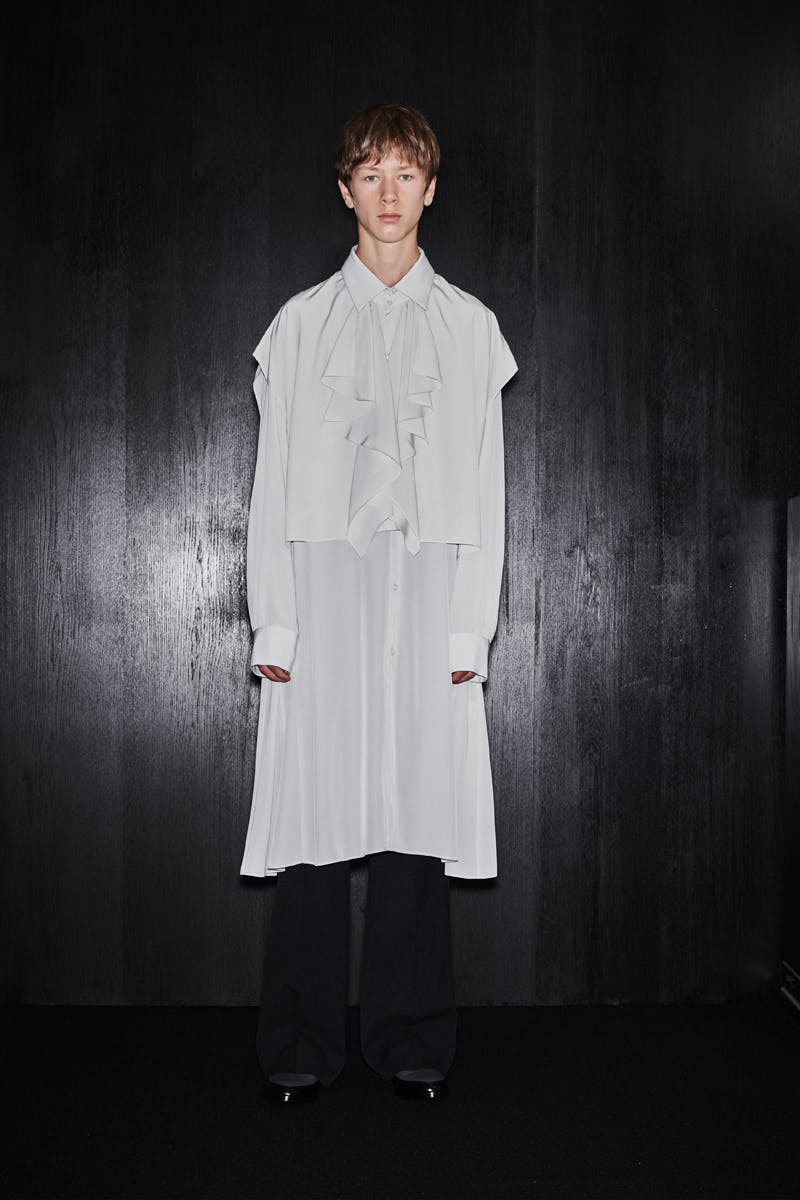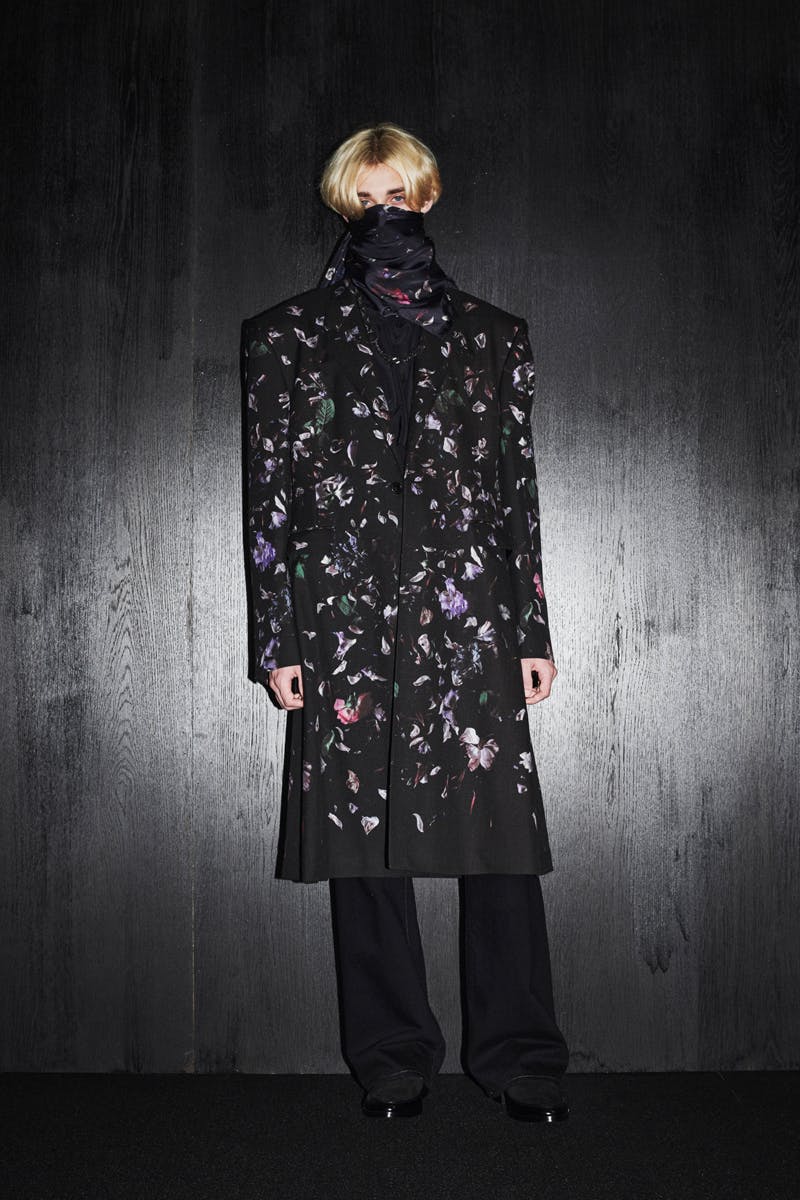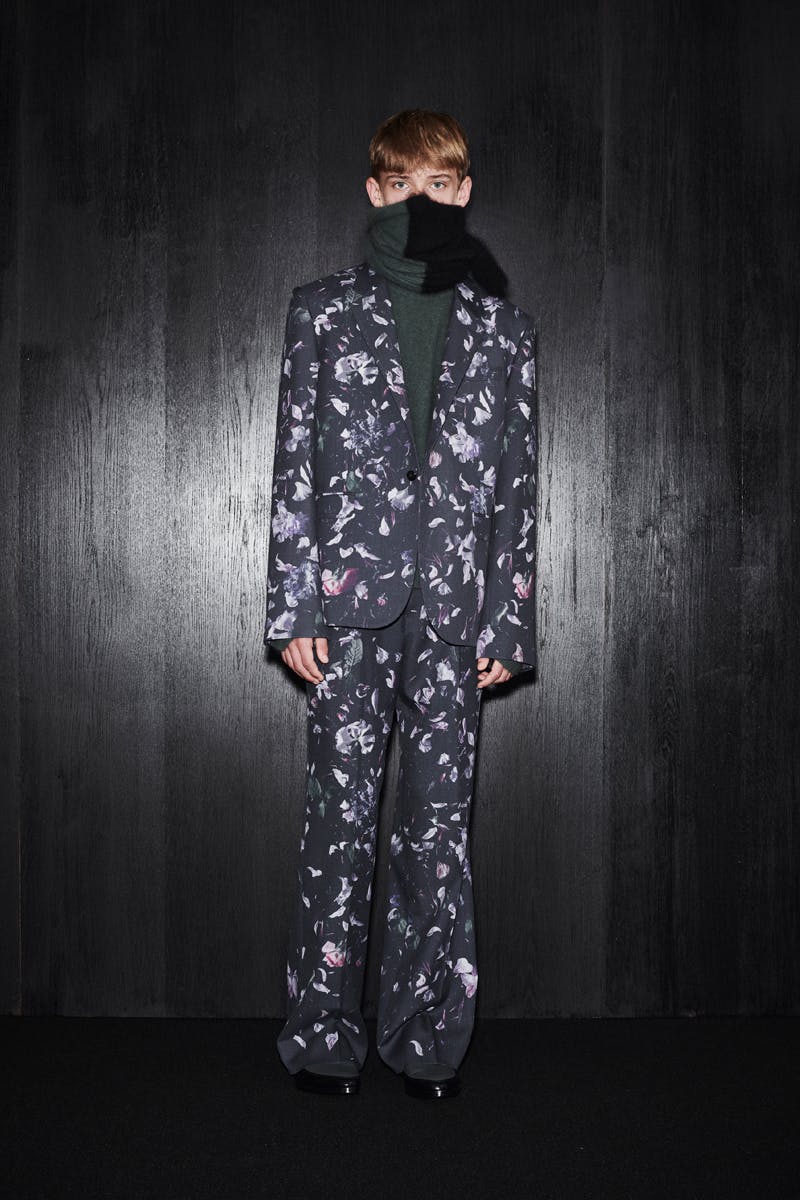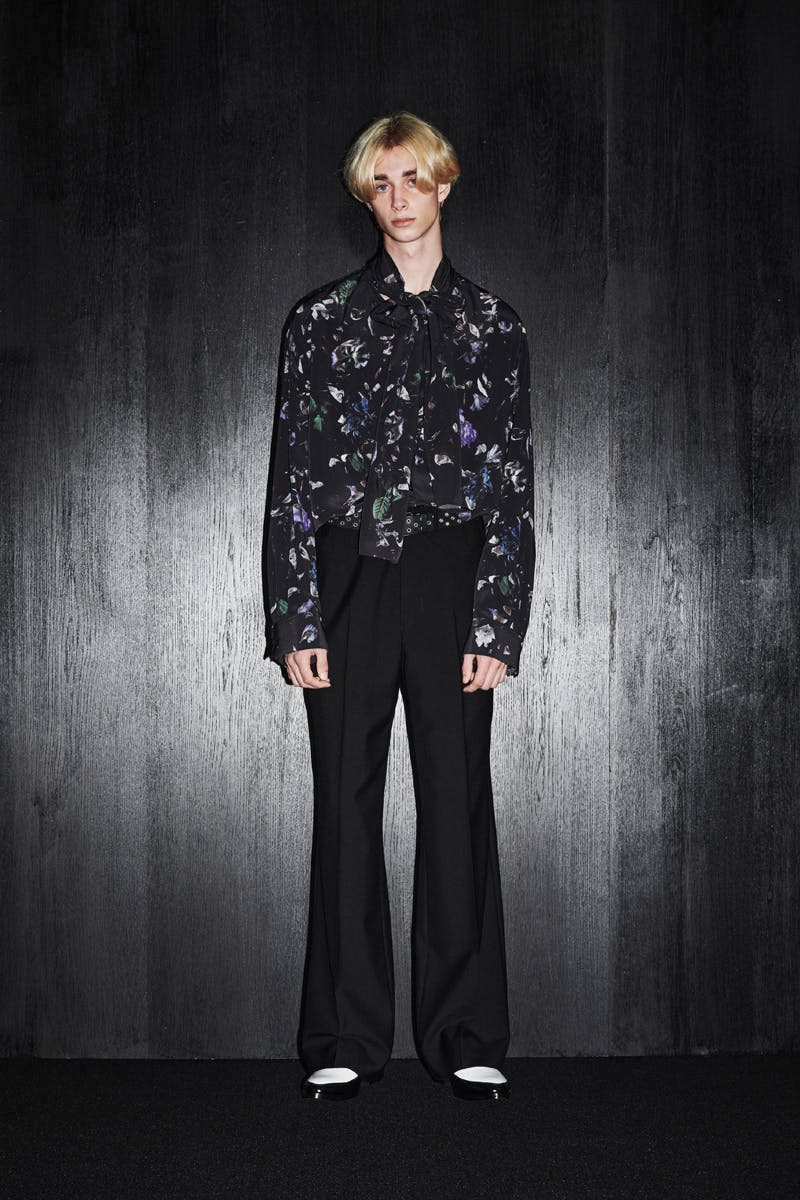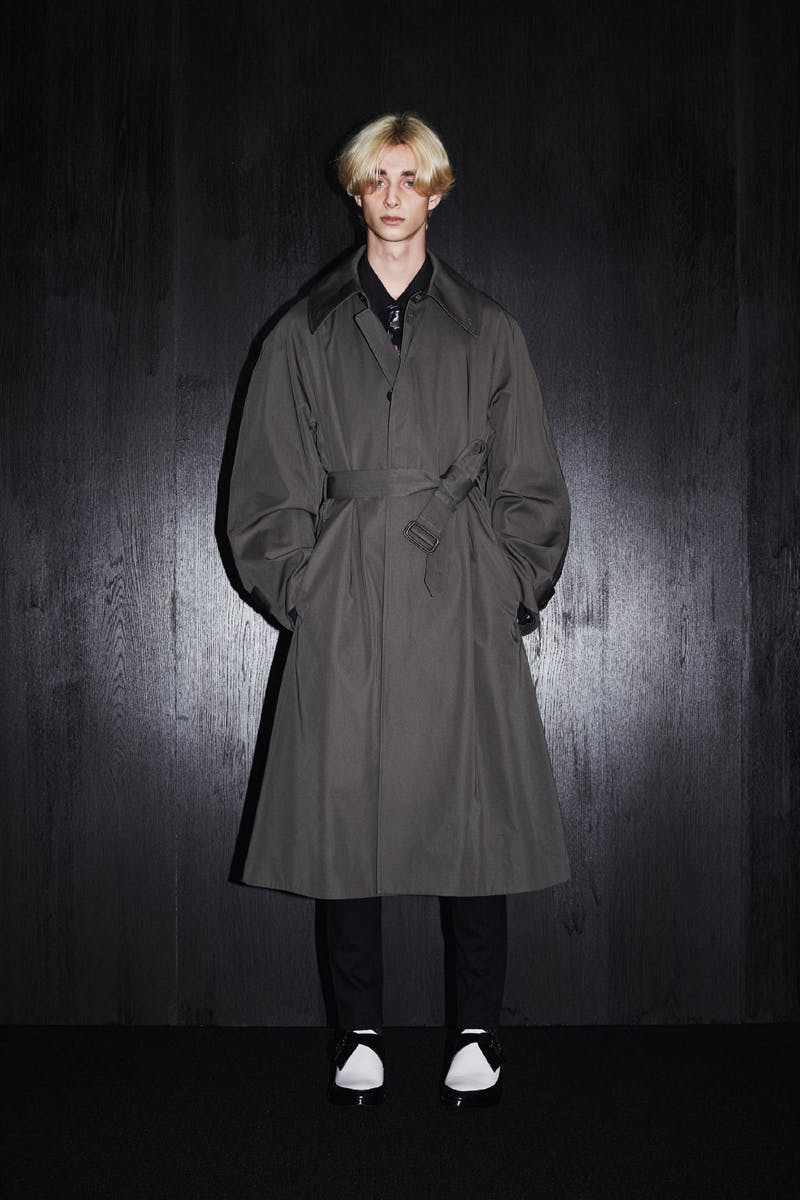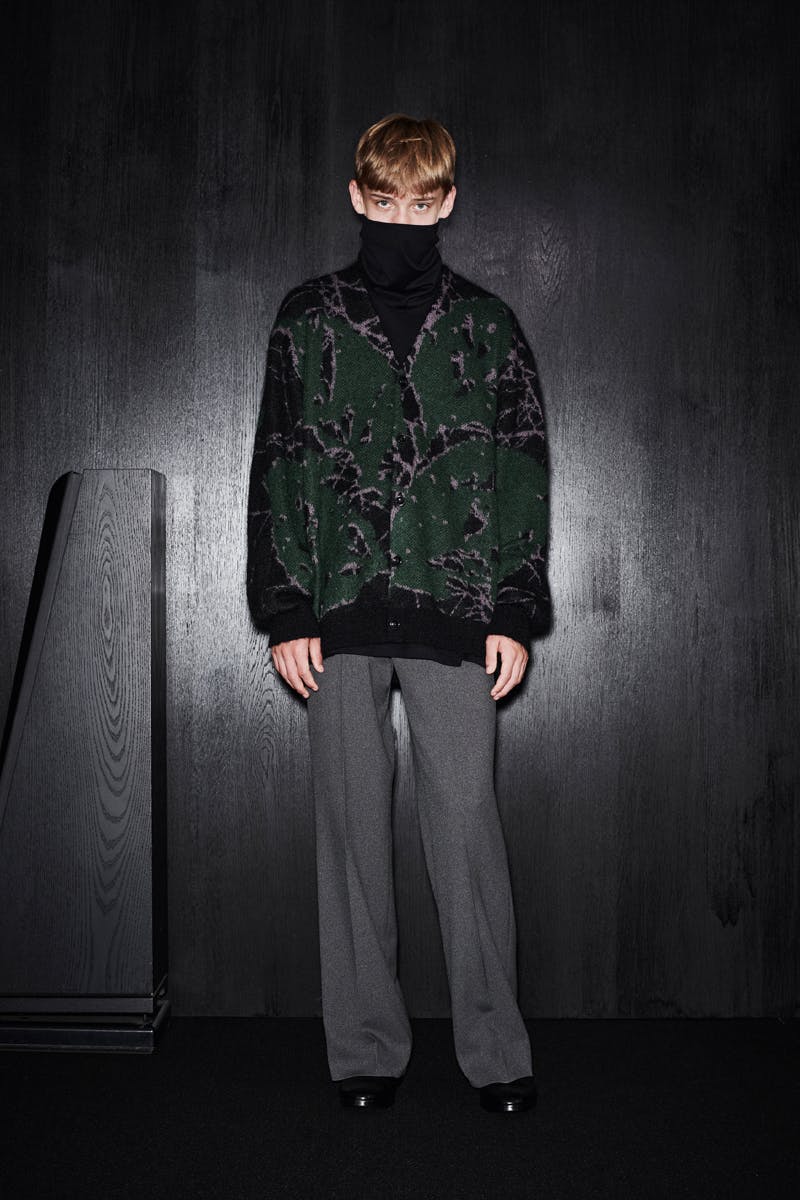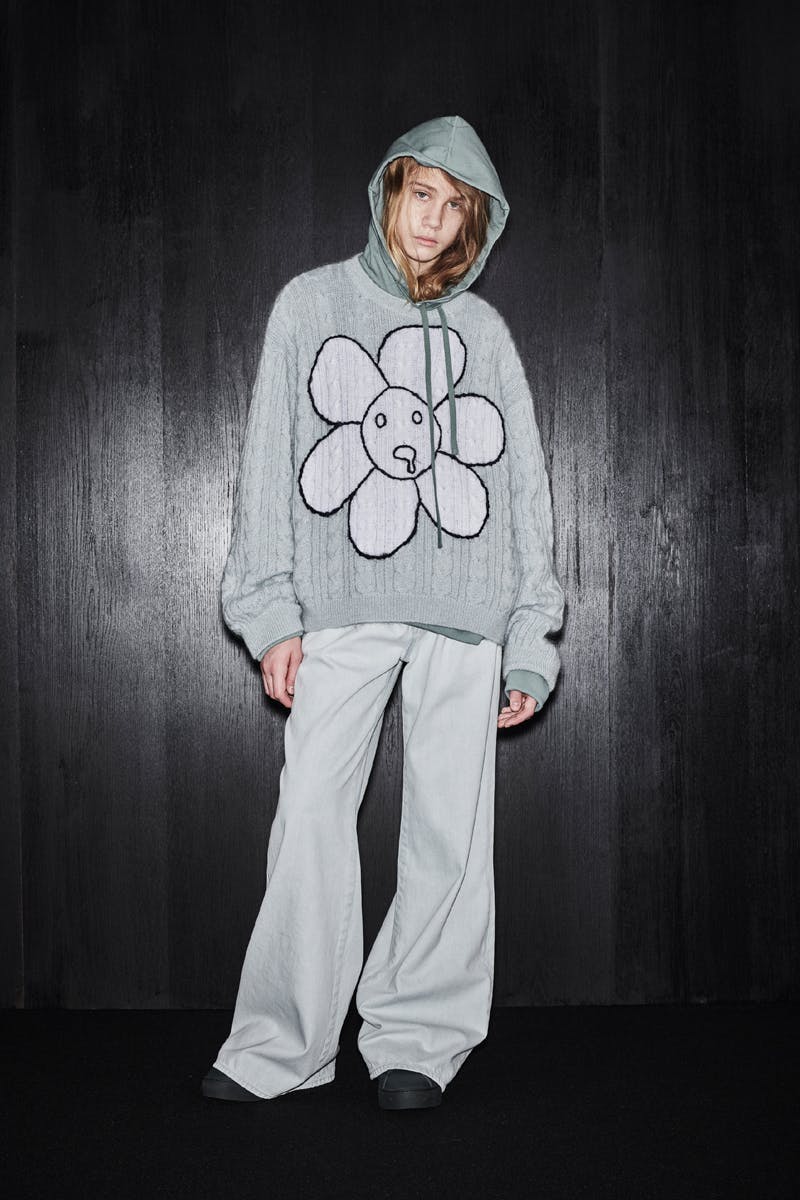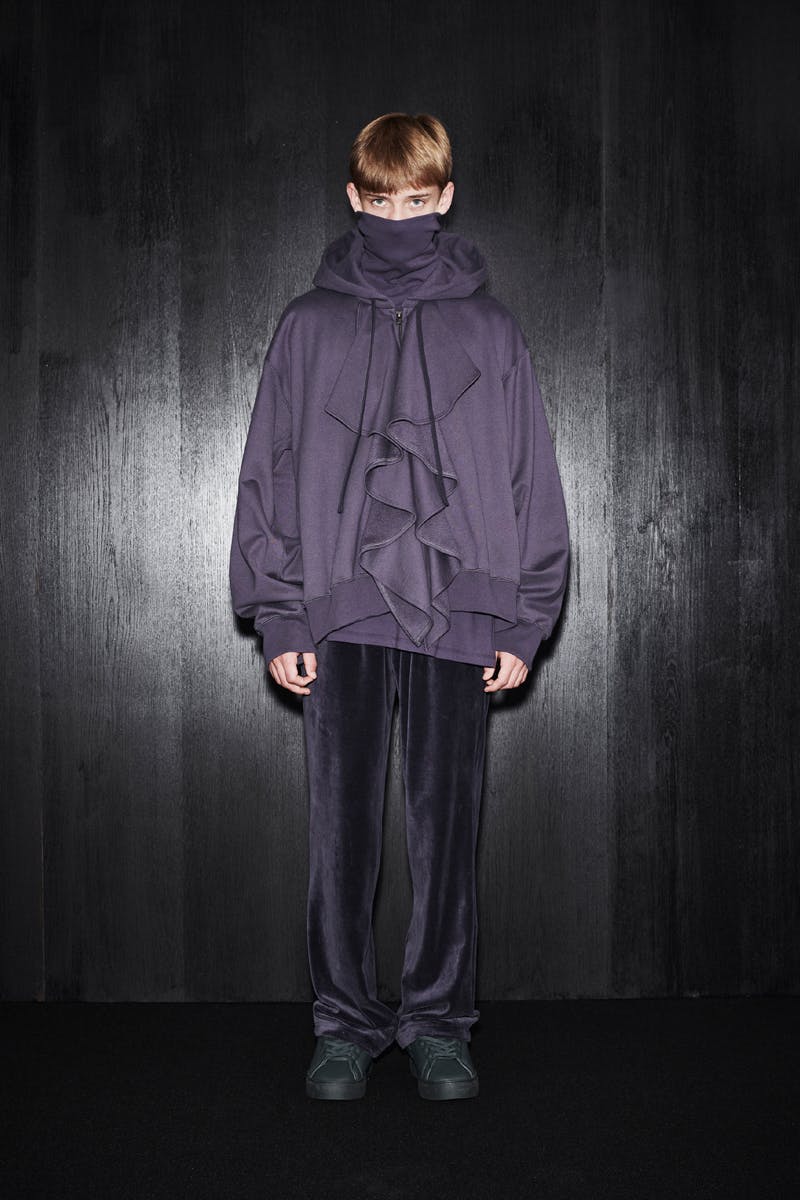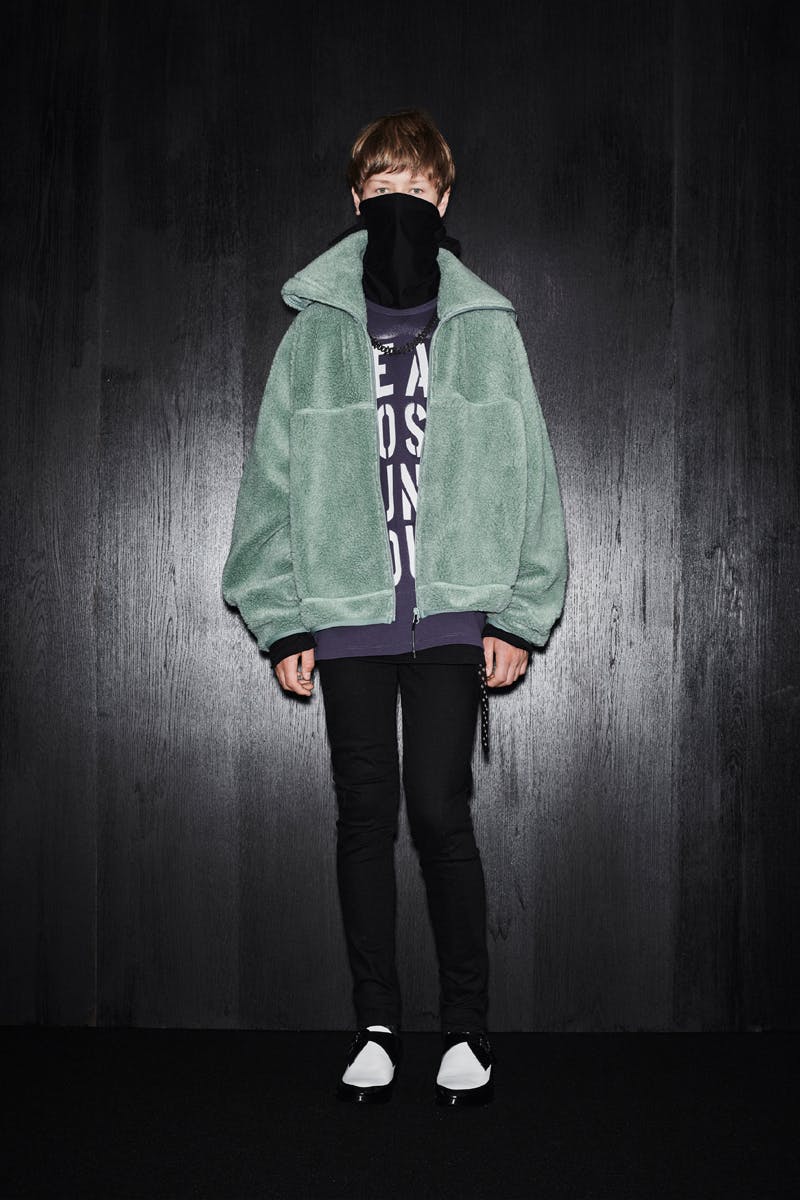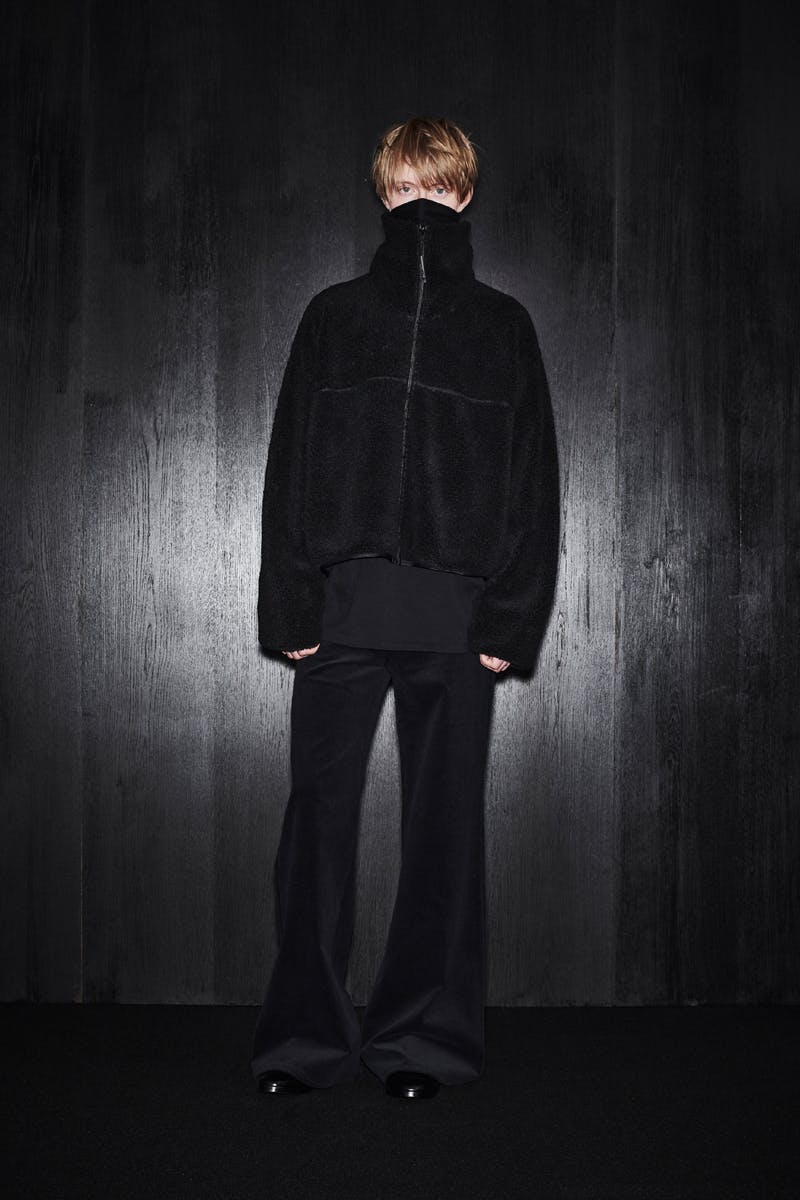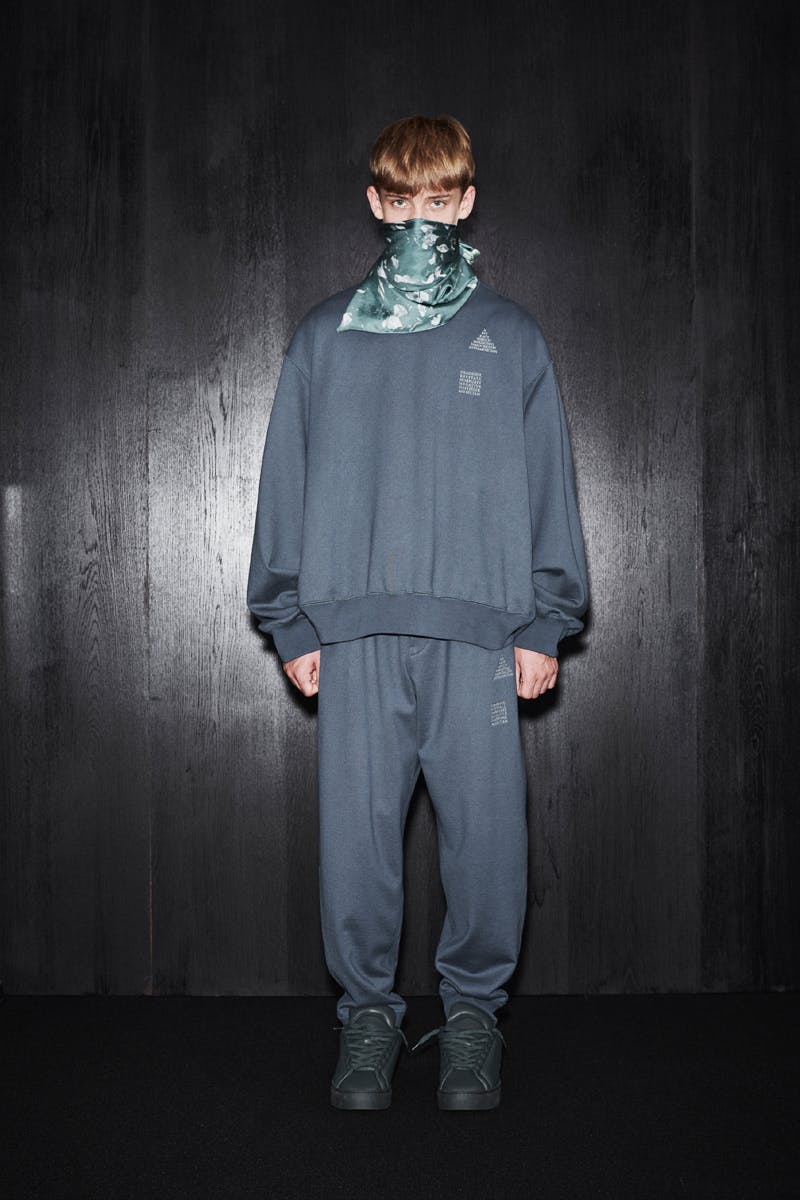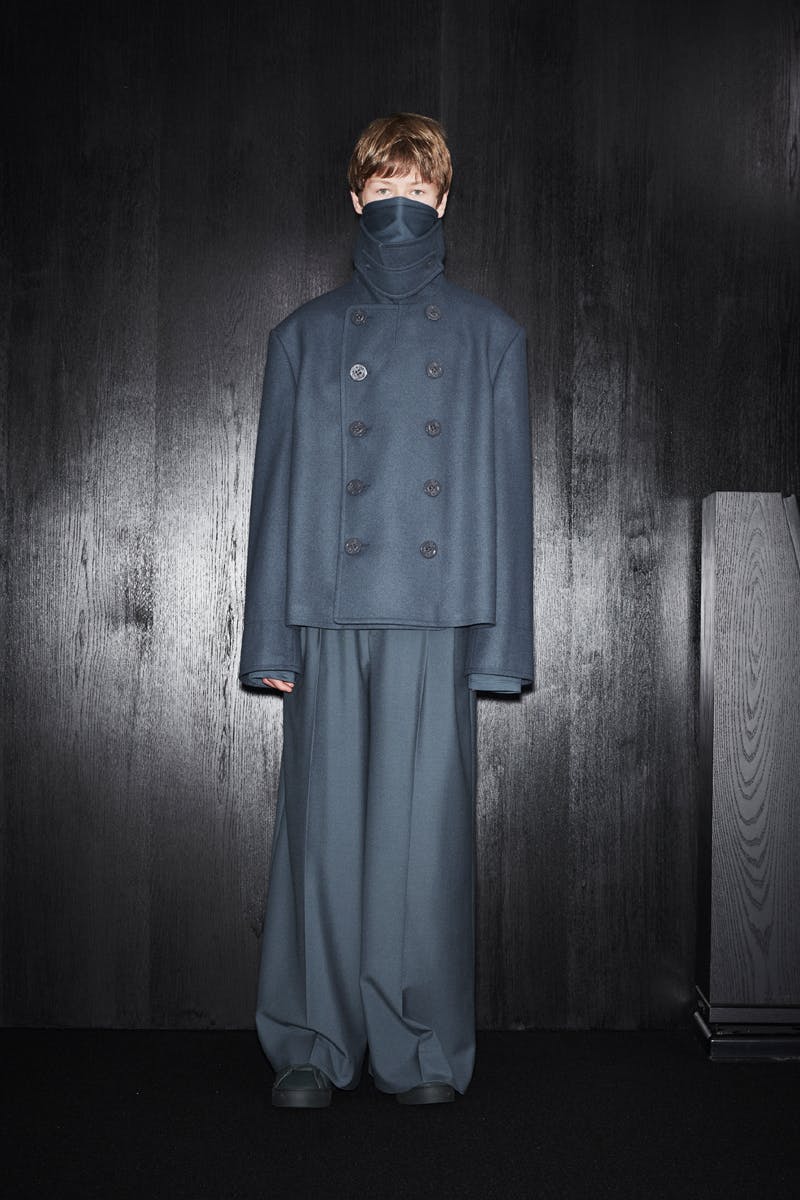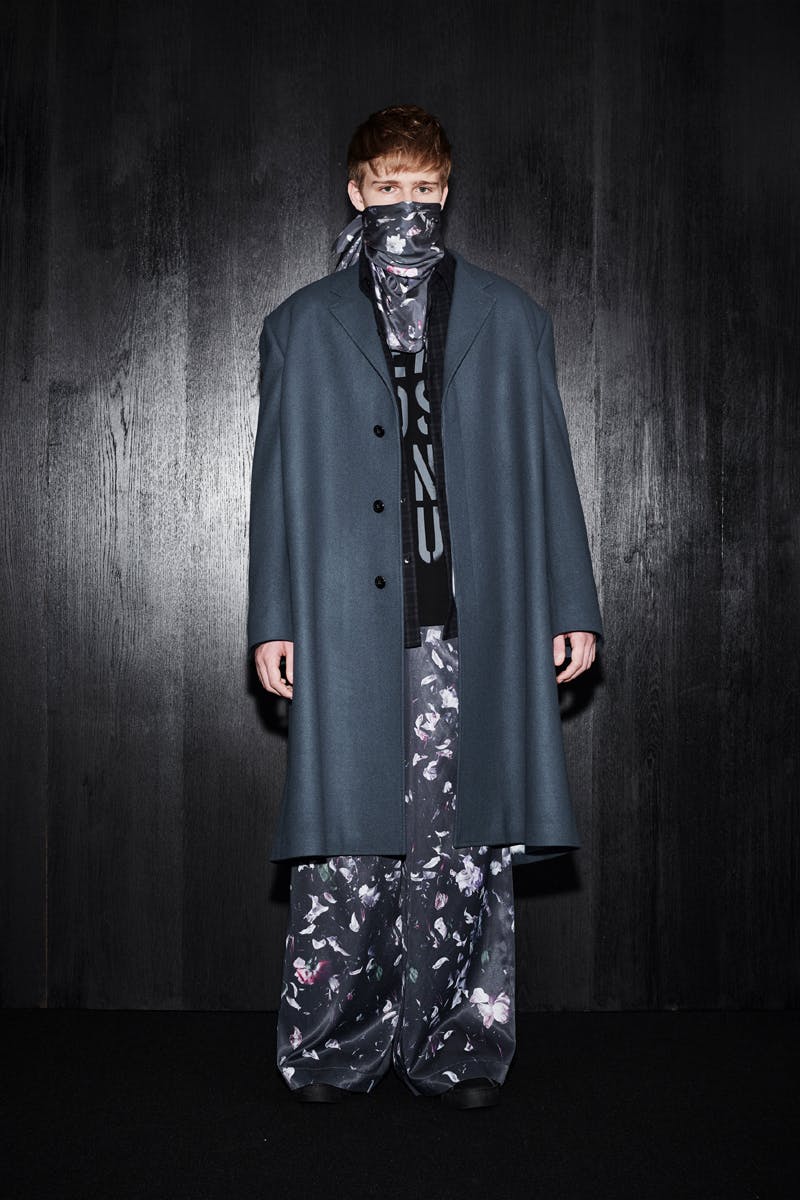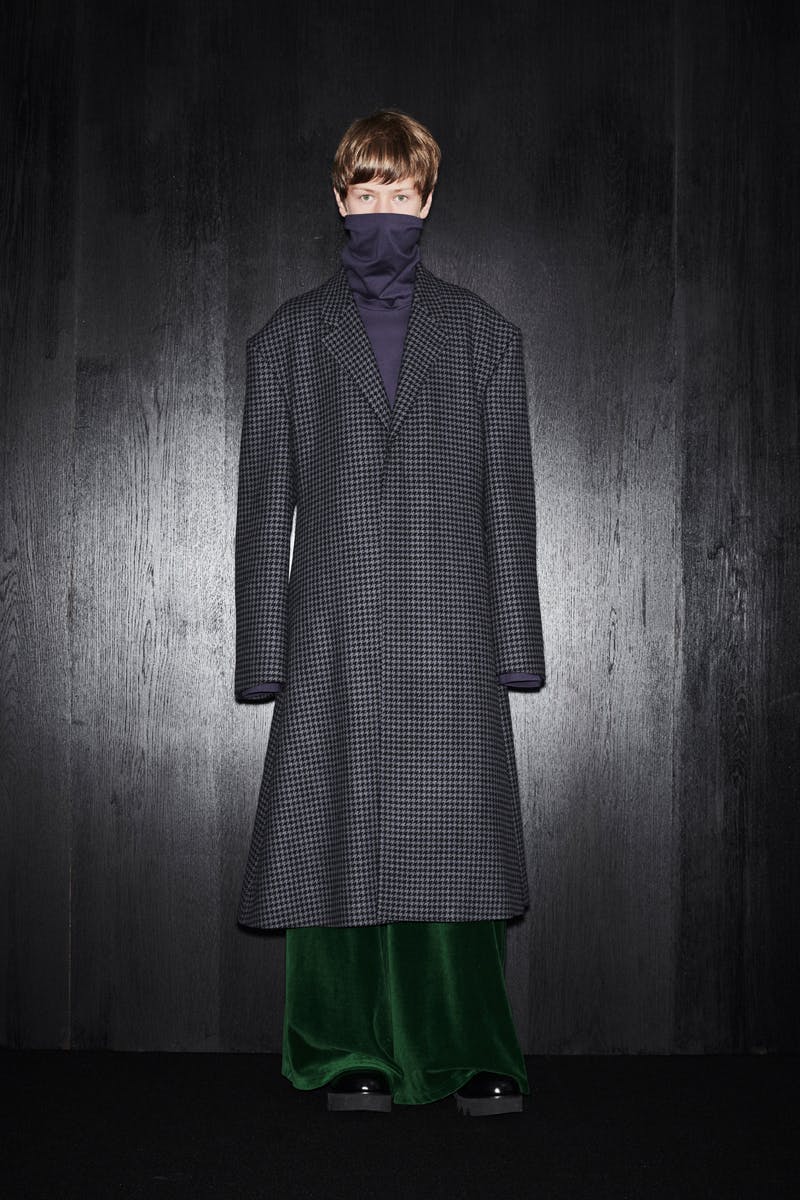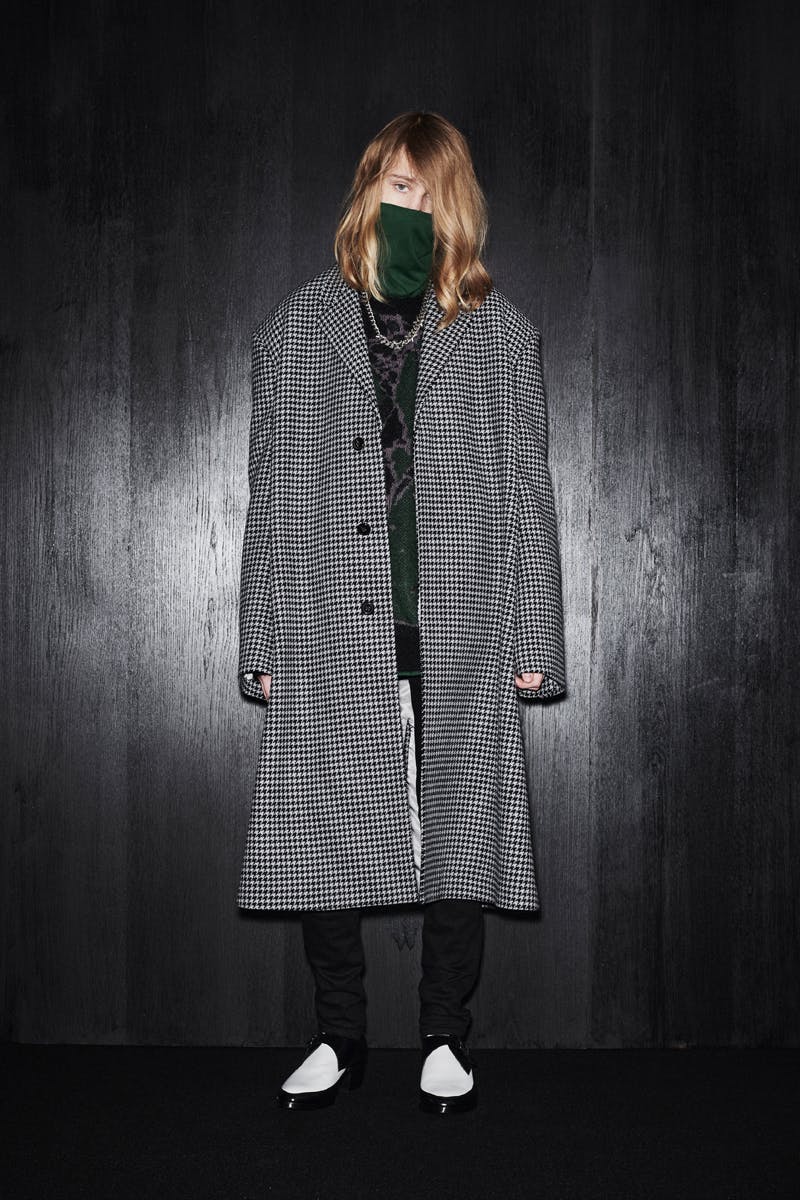 Brand: Lad Musician
Season: Fall/Winter 2021
Key Pieces:
Buy: Lad Musician, STUDIOUS.
Editor's Notes: Though Yuichi Kuroda's Lad Musician has been around since 1995, it's maintained a pretty consistent design ethos ever since. Kuroda's adoration of retro rock music deeply inspires the brand's wares, especially sub-culture-leading outfits like Joy Division and Nirvana. FW21 has a little Joy Division in it but primarily sources inspo from founding Rolling Stones member Brian Jones.
Jones' baroque '60s style clashes with some post-punk edginess in "DEAD POST PUNK SOUL," as Lad Musician's FW21 lineup is called, but it aligns much more clearly with the former than the latter.
You've got pussy bow shirts and silky velvet slacks aplenty, with plenty of floral patterns to really call back to the wardrobes of flower children. Lad actually cites the rose petals that'd be scattered across Rolling Stone dressing room floors as the main influence, though — can't find any specificities myself but, hey, sounds like something the group actually did.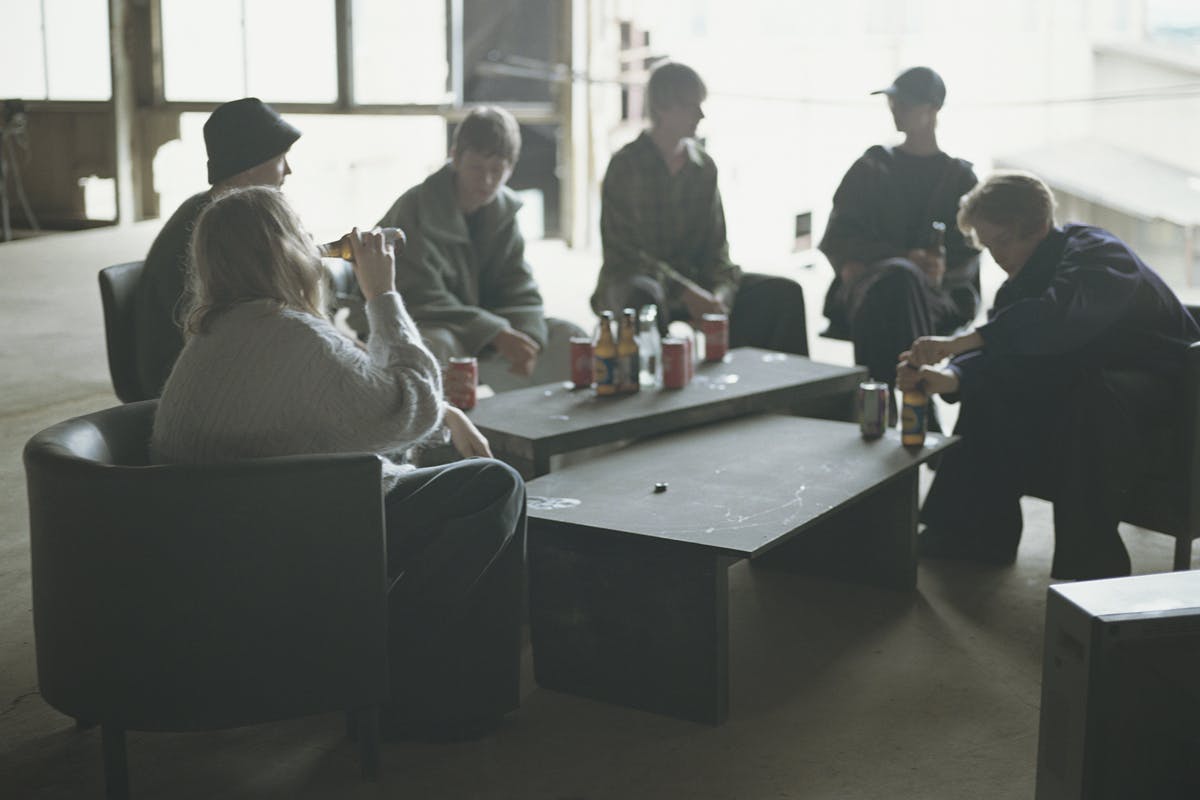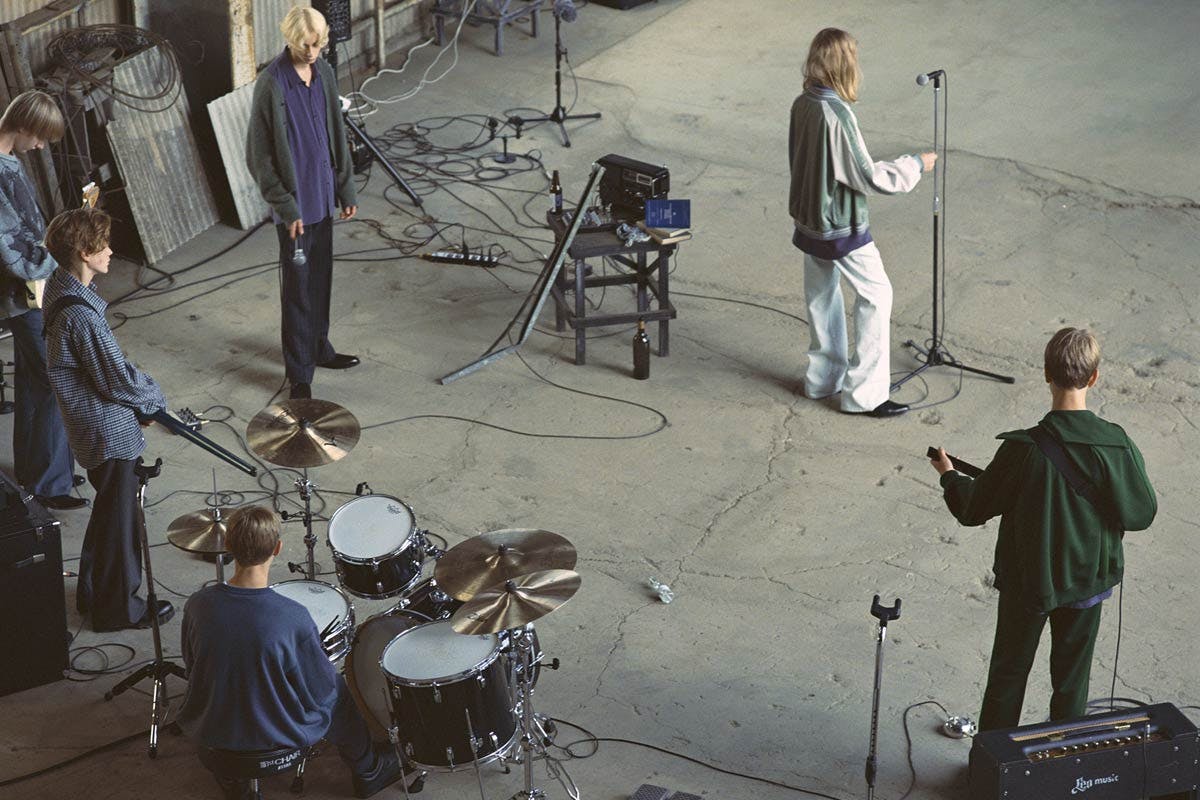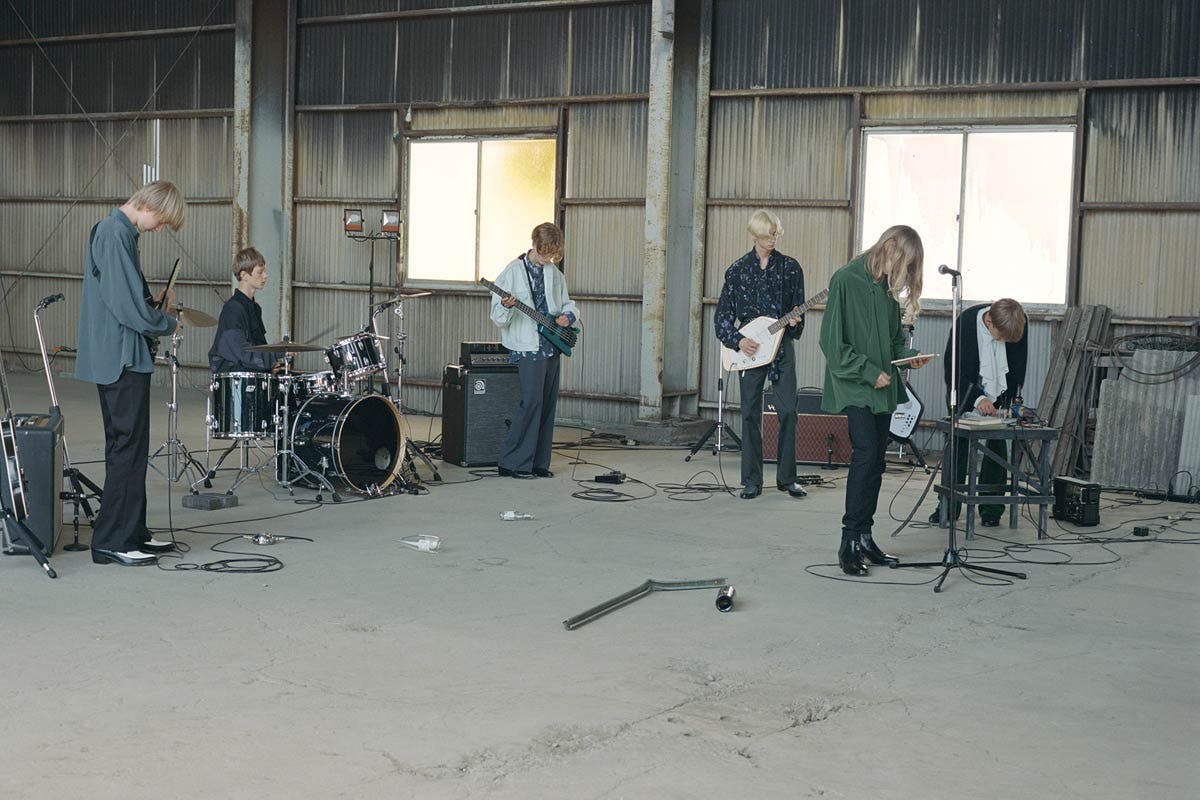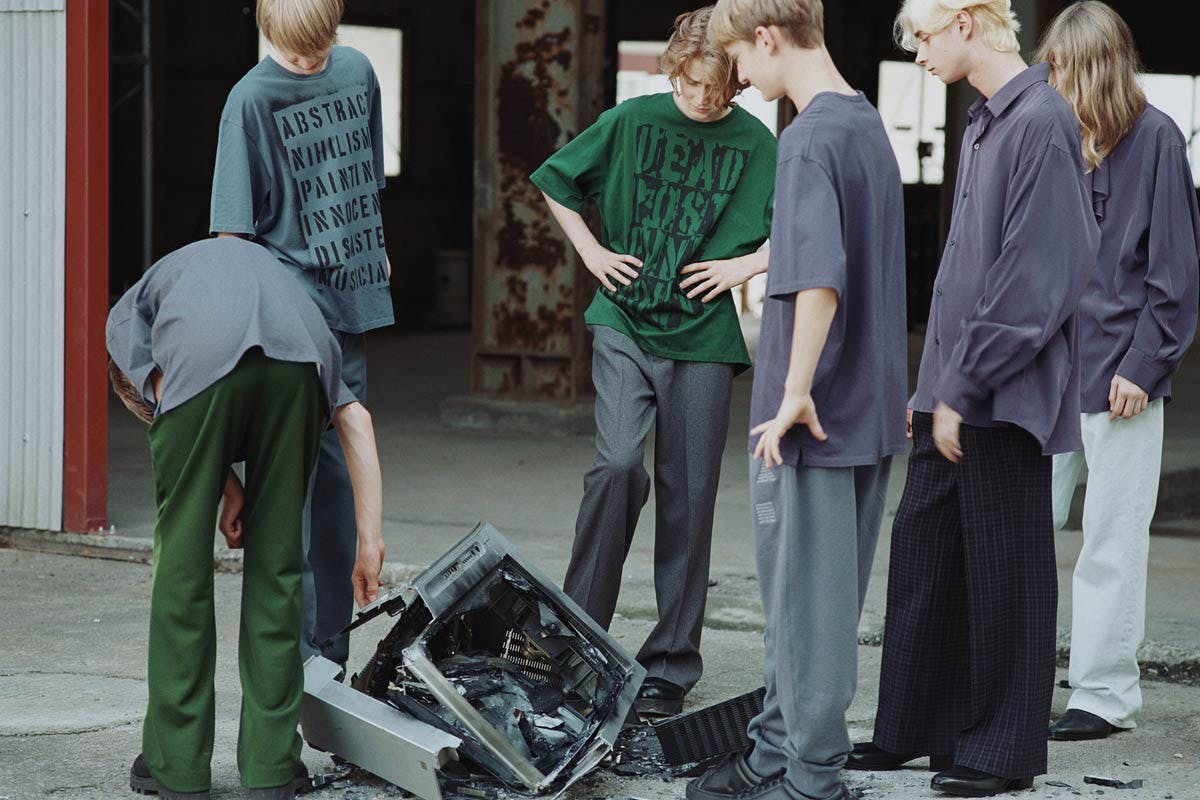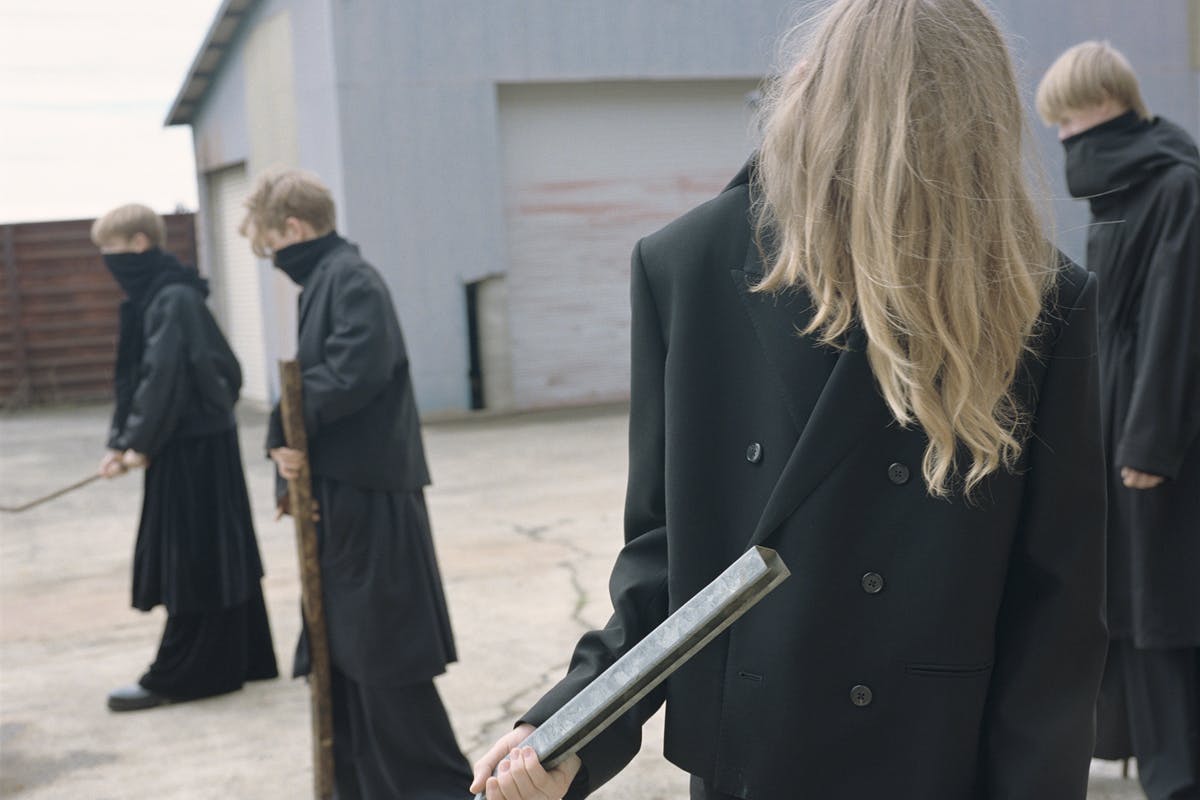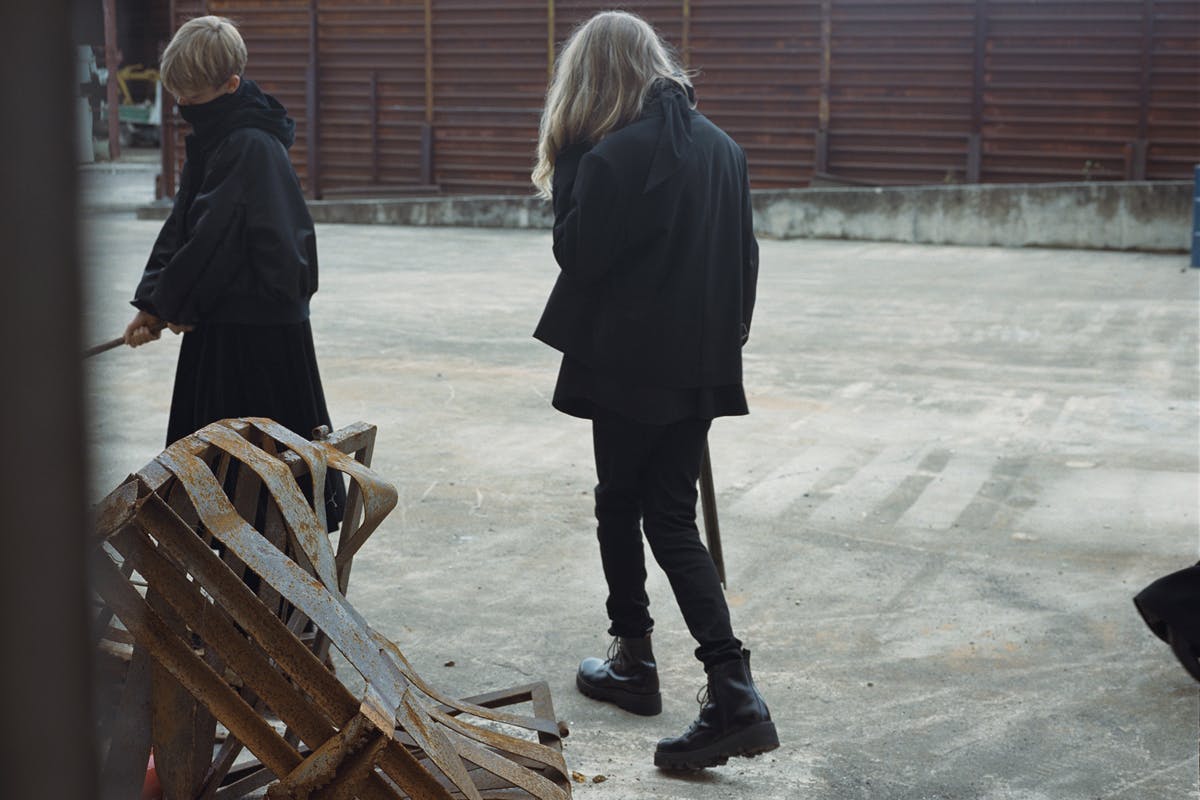 What's most interesting here is the intersection of post-punk edginess, swinging sixties style, and contemporary genderfluidity. Hedi Slimane's CELINE has recently explored similar terrain, borrowing bonafide e-boy models to tap into the new youth culture.
This isn't the forum to really break down e-boy culture but the throughlines between it and the expressiveness of '60s masculinity are tangible. Lad Musician isn't leaning as hard into the social media side as Slimane, of course, but the Japanese brand's loose jackets and skinny jeans, blousy tops and boxy suits make for a blend likely to be compelling for sycophants of contemporary CELINE.
It's not the most cohesive messaging, perhaps, given that Lad Musician also mixes in big militaristic parkas, ballooning pants, and bits of sportswear, but any step beyond the ultra-macho rock 'n roll posturing of day's past is in the right direction.