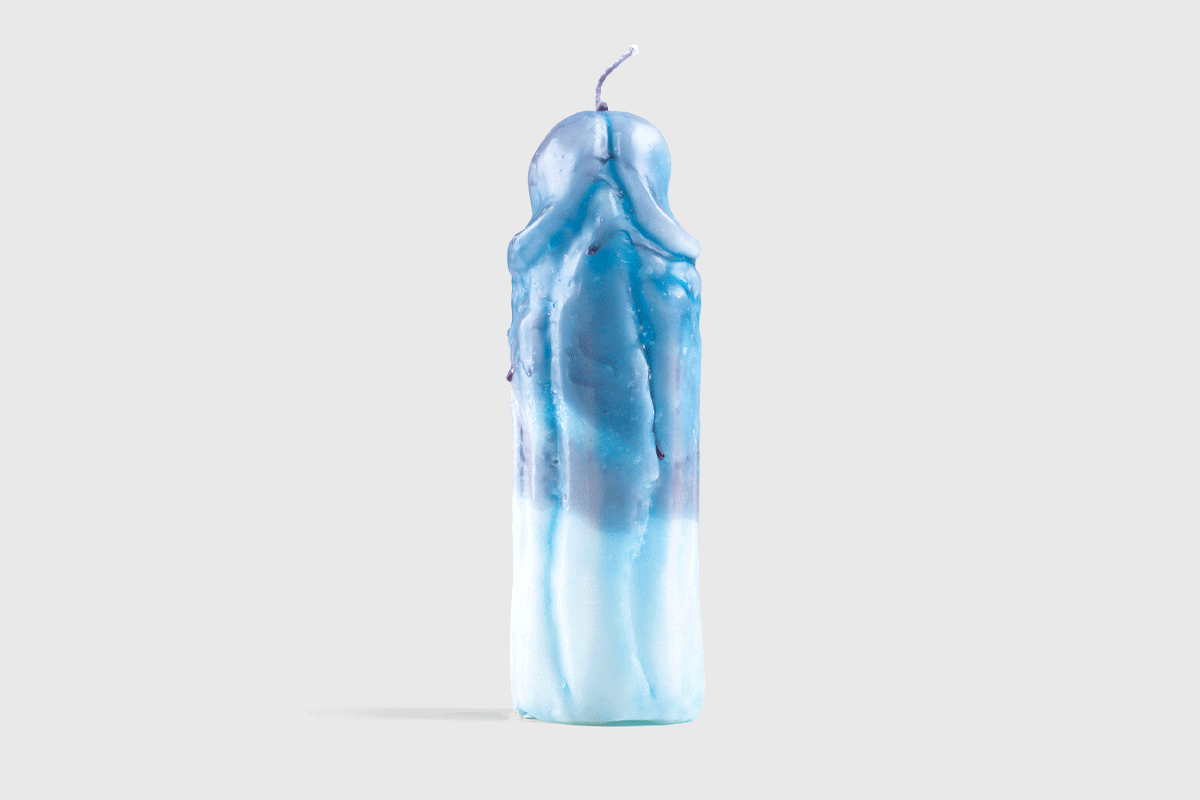 Brand: Laura Welker
Release Date: Available Now
Buy: Highsnobiety Shop
Editor's Notes: Laura Welker is giving candles an NSFW twist — these are not your mother's "special occasion" candles. Handcrafted in her Berlin studio, Welker's phallic candles are more than just a talking point, they're a bonafide art piece.
The artist works carefully in wax, painstakingly creating depictions of a throbbing appendage in shades of blue, purple, and green, with each candle featuring slight color variations. The best part? The drips only add to the effect.
Candles are undergoing a form of renaissance of late. From Drake's candle that smells like the man himself, GOOP's exploding vagina candle, or the almost ubiquitous Boy Smells line, we've embraced the cozy allure of flickering light. No nightstand, coffee table, or dinner party is complete without a candle — and Laura Welker's are some of the most original out there.
If you want to go even further (or a full-on dick candle is a little too much for your tastes) the artist also has "hot legs" candleholders. The surrealist take on high heels arrive in shades of green, gray, black, and red, and are designed to hold a more SFW traditional candle. The result is a tongue-in-cheek homeware version of "hotdogs or legs."
Upgrade your interiors by shopping the collection below.
Want to keep browsing? Head to the Highsnobiety Shop for more products that we love. Highsnobiety has affiliate marketing partnerships, which means we may receive a commission from your purchase.