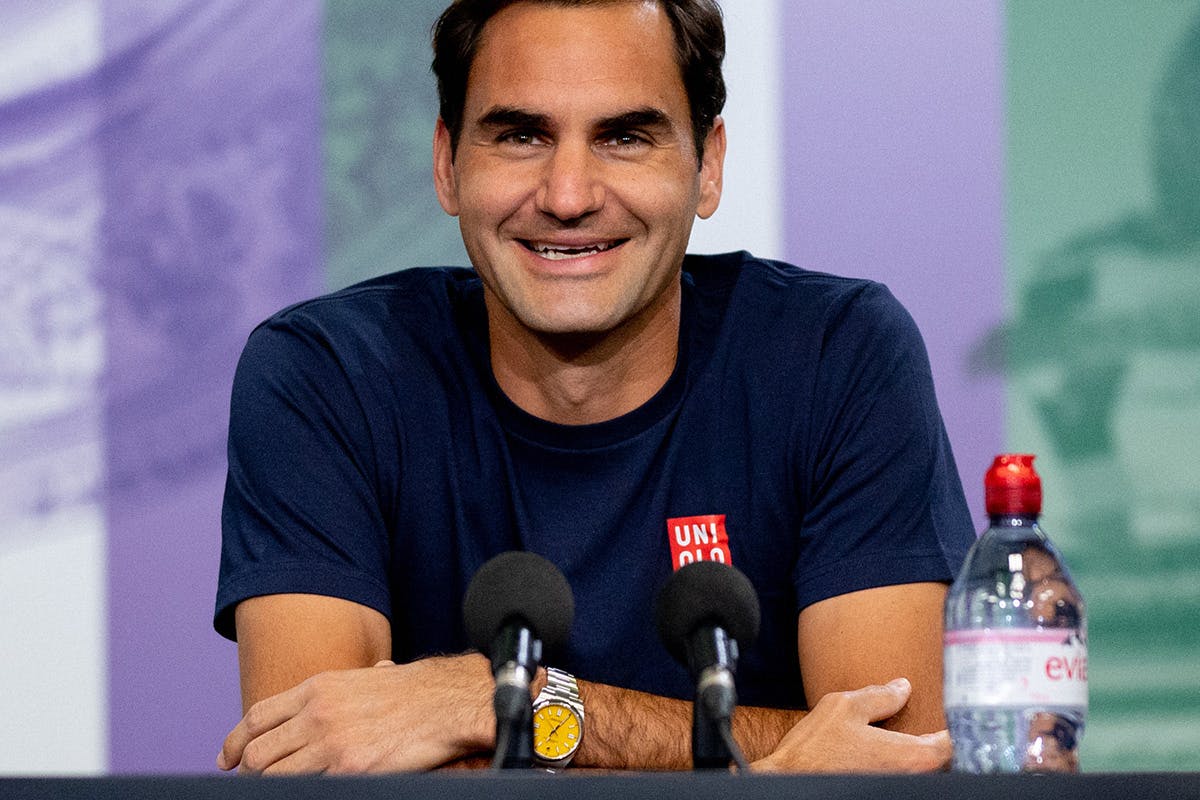 With a net wealth between them bigger than the proverbial GDP of a small country, Roger Federer and LeBron James are two sporting GOATs who could comfortably afford any timepiece on the planet. It speaks volumes, then, that both superstars have been known to reject opulence, gravitating towards something a whole lot tamer and, if we're being honest, tasteful.
In a recent Wimbledon press conference, Fed was seen wearing a 41mm Rolex Oyster Perpetual in stainless steel complete with its distinct yellow dial. The candy-colored range was introduced in 2020 with a tag price of "just" $5,900, making it an ideal luxury option for first-time buyers. The Swiss, of course, scored an ambassador role with Rolex in 2006 for an alleged $15 million over a decade span. This was subsequently renewed in a deal that sees him bank a reported $8 million per year. His collection of Rollies is the stuff of legend and are proudly on show when he is photographed lifting trophies — an extremely common sight in tennis over the last 20 years or so.  The OP model is hardly the enthusiast's favorite, and the initial reception upon its release was mixed online. I think it's a grower, though, and is eye-catching without being over the top on Federer's wrist. Its appeal seems obvious, not to watch geeks, but the more casual consumer.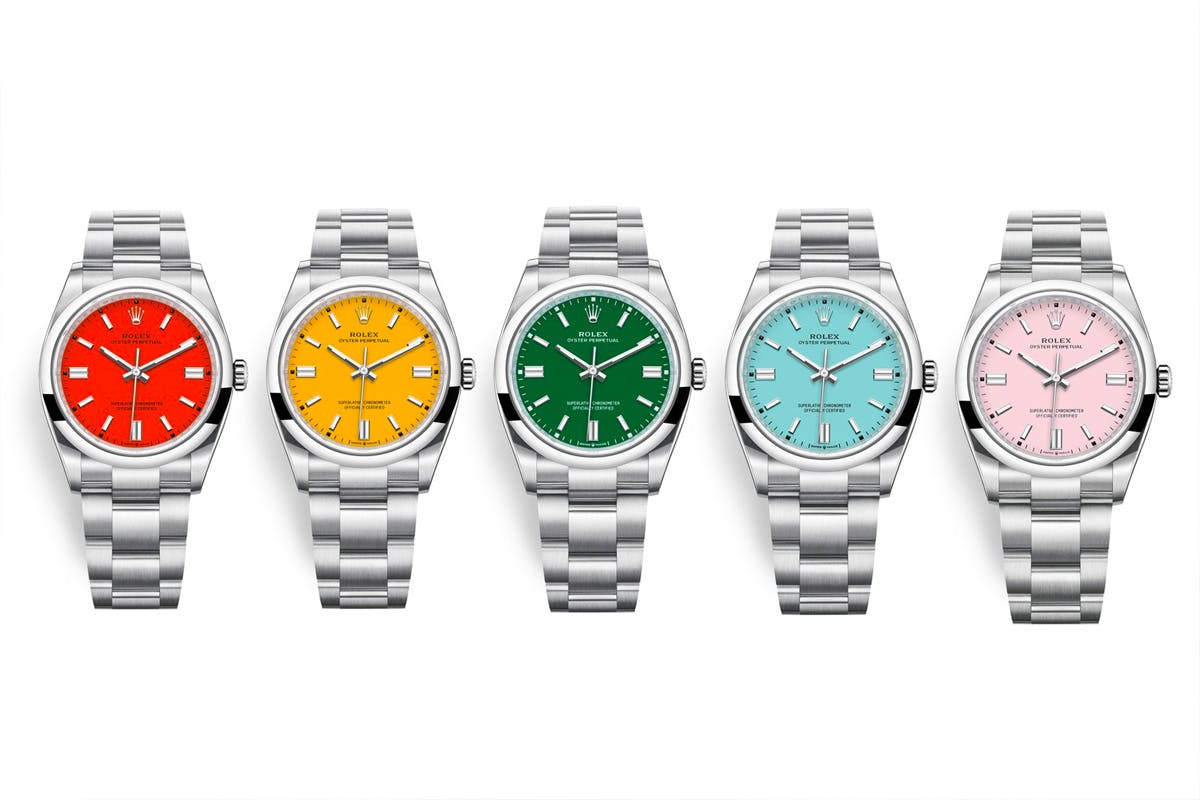 Similarly, LeBron James is not a fellow who is short of a penny or two. Unlike the Swiss Maestro, Bron isn't limited by an endorsement deal, which gives him the freedom to cop exorbitantly priced watches — from Richard Mille to AP — like you or I would groceries. Despite his wealth, the Lakers man's taste isn't dictated by eye-watering price tags like other god-level athletes (see Cristiano Ronaldo); he likes what he likes, and isn't a snob. As the eagle-eyed Hodinkee previously reported, nowhere else was this more evident than on the season four debut of HBO series The Shop, when he opted for the exact same Oyster Perpetual as Federer's, only with a coral red dial. It's funny, because on the same episode we saw Jay-Z rock some kind of bonkers AP Royal Oak — a million miles removed from James' low-key option. The Rolex is casual to the point of insouciant, almost a statement that he doesn't feel the need to get caught up in trying to out flex others or show off. Why would he? He's LeBron m'fing James!
Both Federer and James are a reminder that sometimes the best option isn't necessarily the most expensive one. That's something we should all remember, regardless of income. Not least when it comes to watches.