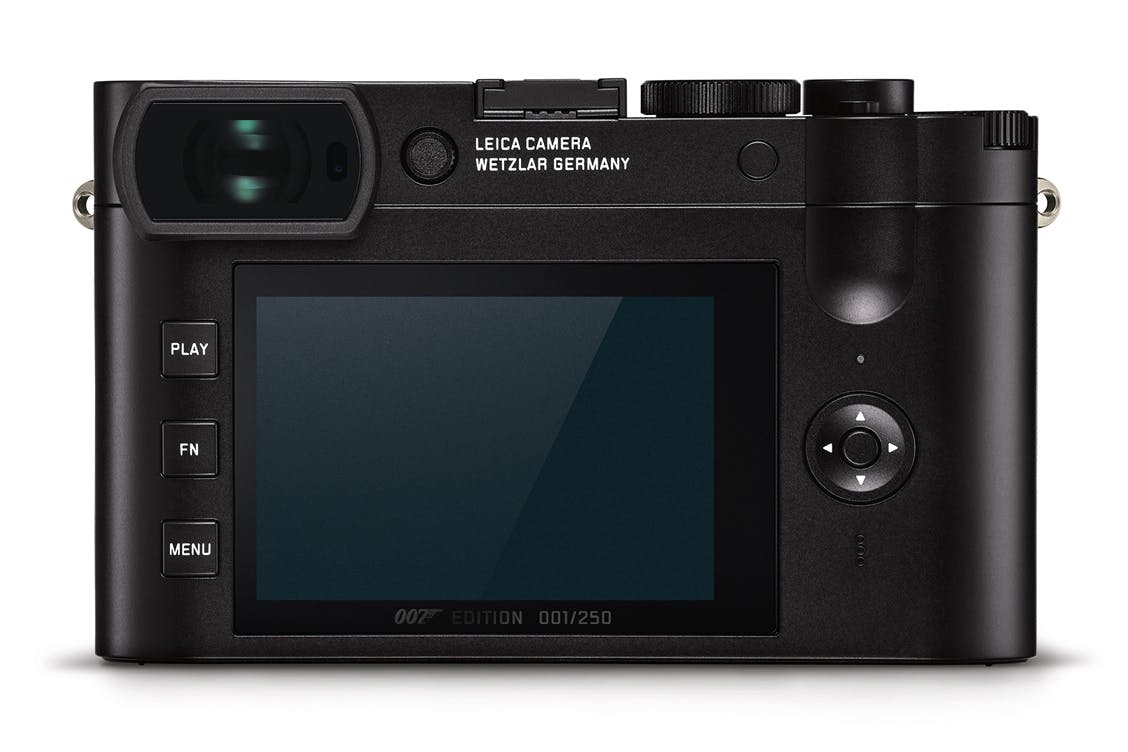 Major movie means major merch. adidas' fairly toothless collection aside, James Bond fans have plenty to look forward to ahead of No Time to Die's late September release date, including typically macho stuff like vodka and Danner boots.
Leica's new James Bond collaboration is a little more sophisticated, though.
Here, the classic Leica Q2 has been reimagined with the "007 Edition," a slick camera laden with "Ocean Green" leather. There's 007 branding on the deck cap and a nod to Bond's signature gun barrel sequences on the lens cap but, otherwise, the cameras are bereft of obvious branding. It's a suitably subtle approach for saluting the world's most famous spy.
Want to take your spiffy new 007 Leica on a trip to meet up with other Bond aficionados on October 5? (That's James Bond Day, FYI) No problemo: British luggage label Globe-Trotter has concocted a suitace to match the Leica Q2, down to the "Ocean Green" leather exterior.
That's not all: the new camera is accompanied by a special exhibit of behind-the-scenes photos curated by No Time to Die producer Michael G. Wilson. Dubbed "No Time to Die – Behind the Scenes," the exhibit is on display at Leica's London gallery.
"When curating the portfolio, I opted for black and white images in the traditional style," said Wilson. "Leica cameras and lenses produce excellent results in this medium. Each photographer not only brought their unique vision to the project, but also a personal relationship to the subject.
"Daniel Craig has a very particular eye, and after pouring his heart and soul into five Bond films, has developed a deep connection to our crew. Hence, he has taken some wonderful behind-the-scenes shots focussed on the people who help us bring Bond to life." He really can do it all!
The special "007 Edition" Q2 is available via Leica's website and stores for $7,995 apiece, with only 250 individually-numbered editions ever made.