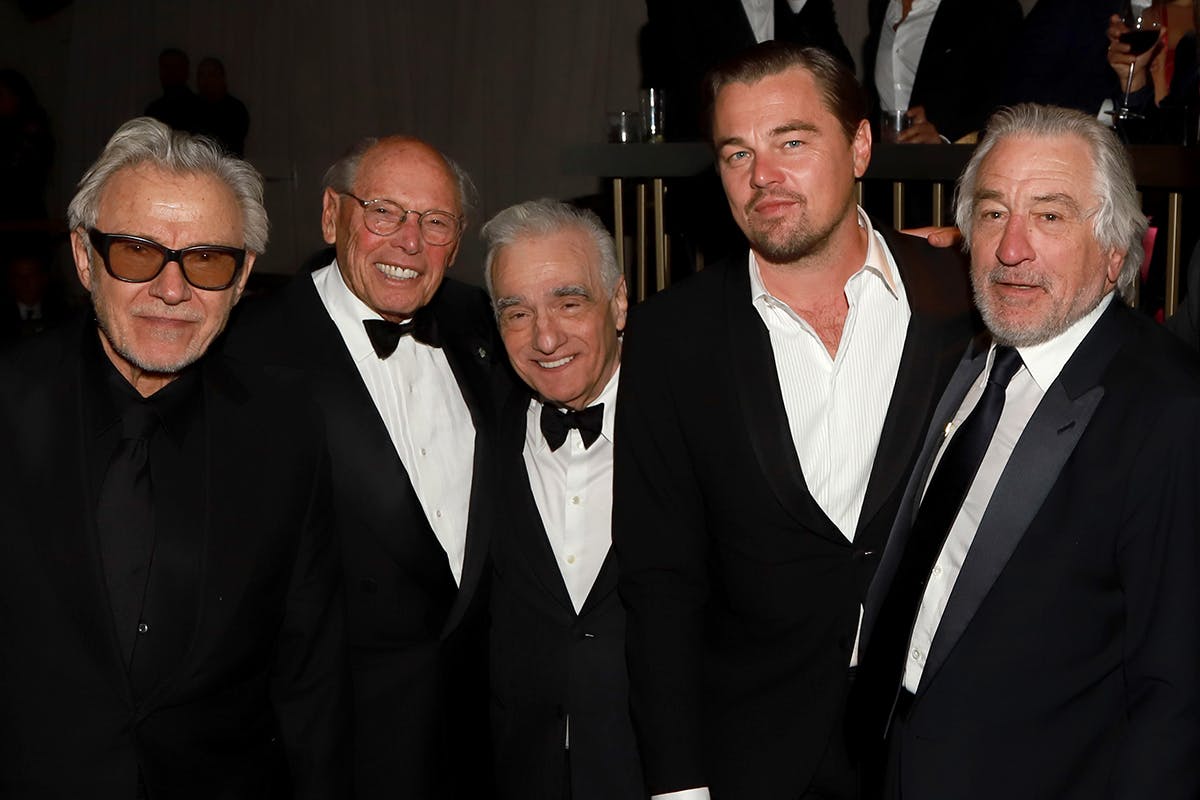 Back in 2018, we learned that Leonardo DiCaprio and Martin Scorsese would be teaming up for a new film titled Killers of the Flower Moon. As shooting is scheduled to begin this spring, it's now been confirmed that Robert De Niro will be starring alongside DiCaprio in Scorsese's upcoming picture.
DiCaprio confirmed reports of De Niro's involvement in the movie during his speech at the 2020 SAG Awards.
"I've learned so much from the both of them," DiCaprio said as he presented De Niro with a lifetime achievement award. "I'm fortunate to call them collaborators, Bob since This Boy's Life and Marty since Gangs of New York. And after 30 years, to work alongside Bob again in Martin Scorsese's upcoming drama Killers of the Flower Moon is a true honor."
As DiCaprio mentioned, he and De Niro previously appeared alongside one another in 1993's This Boy's Life. And while they both have starred in numerous feature films by Scorsese, they have yet to collaborate in one of The Irishman director's movies.
Killers of the Flower Moon is based on David Grann's best-selling 2017 book of the same name, which details the murder of several Native Americans of the Osage Nation after oil deposits were found beneath their land in 1920s Oklahoma.