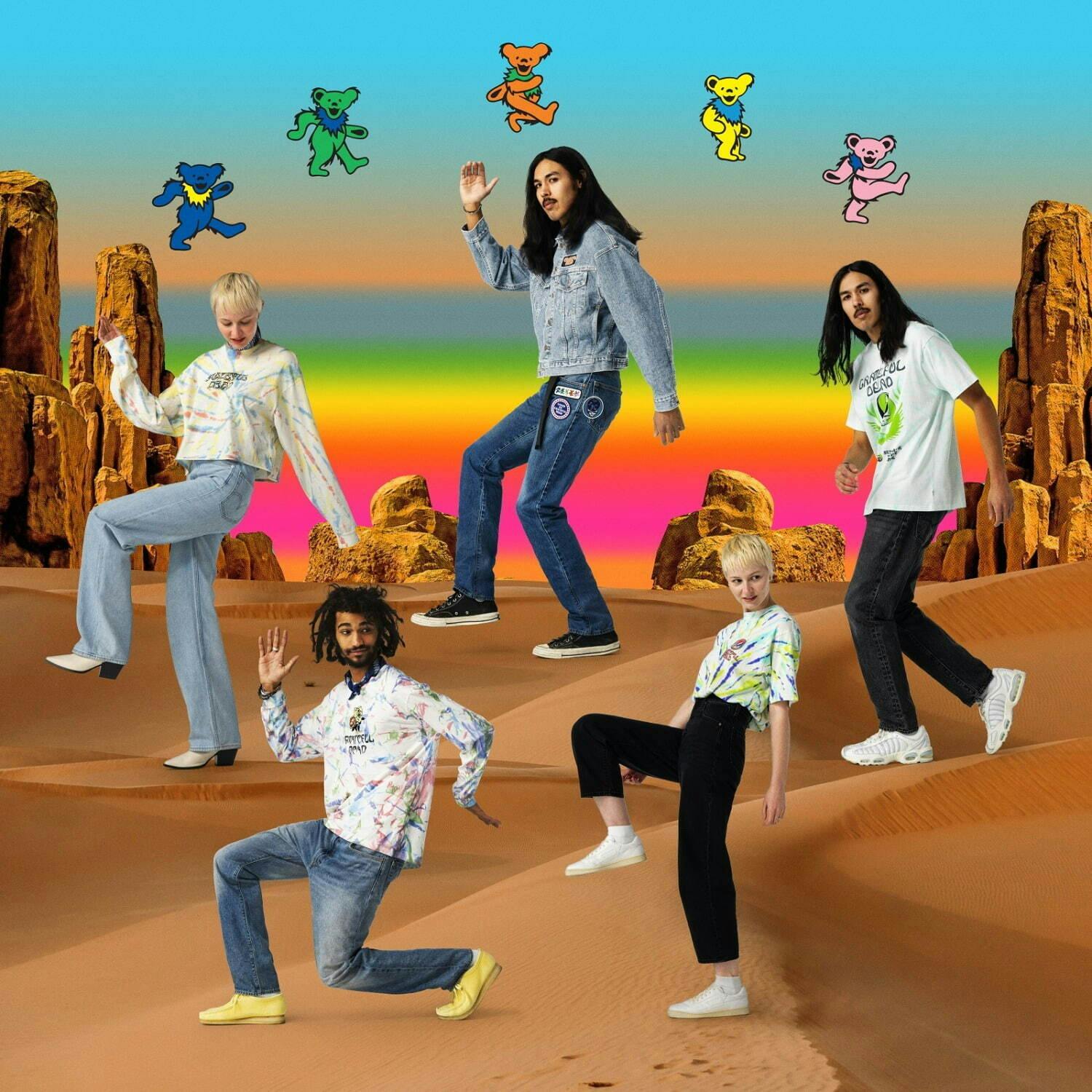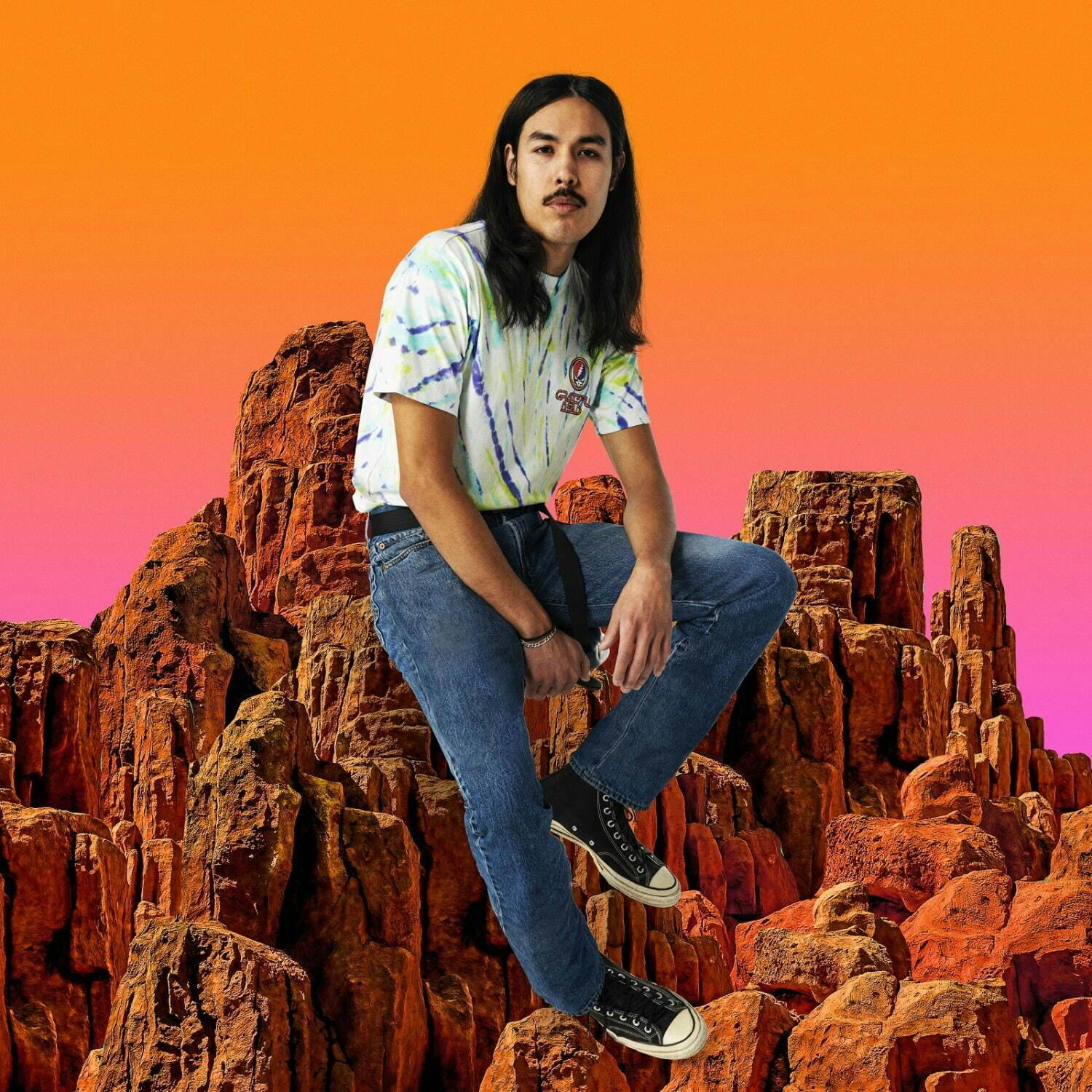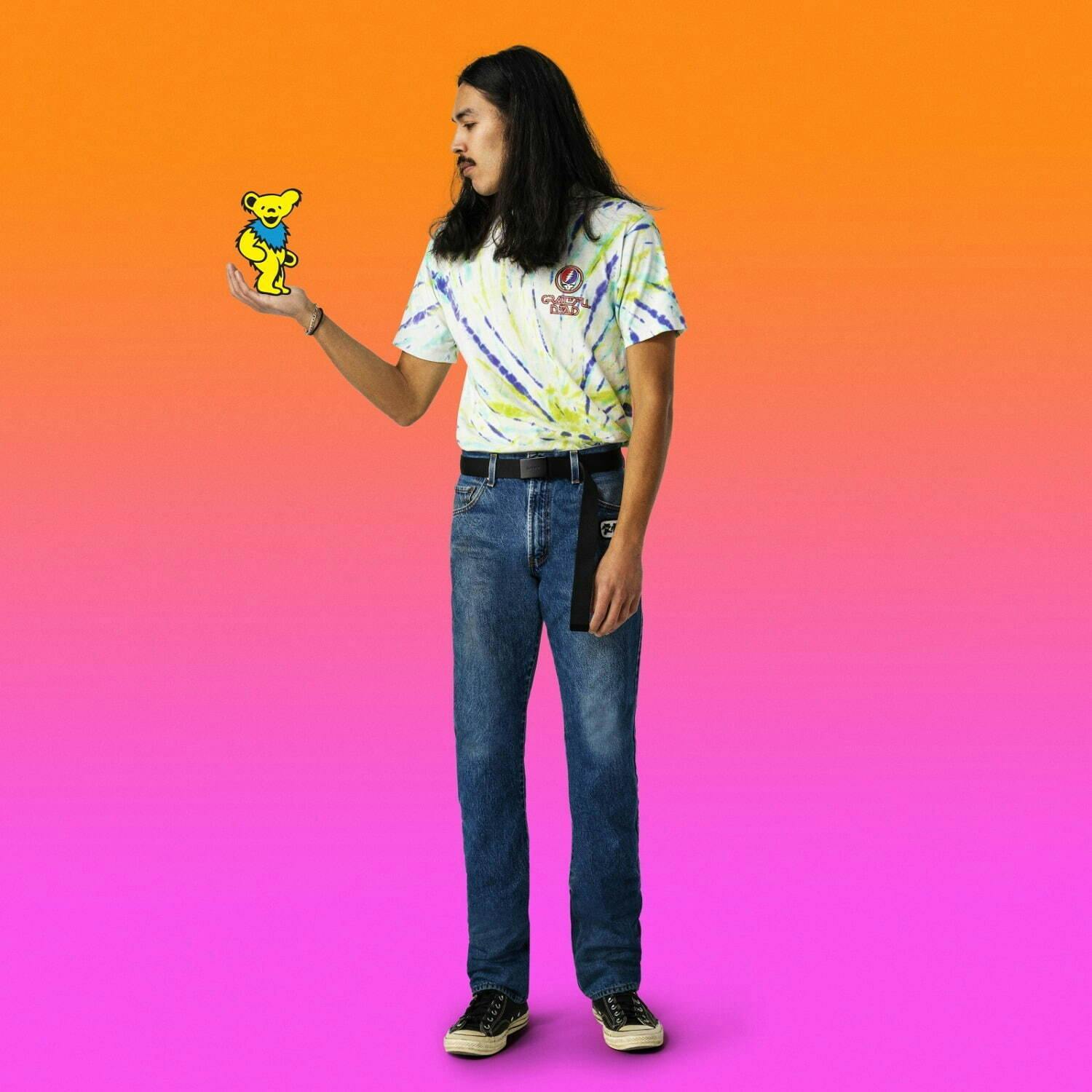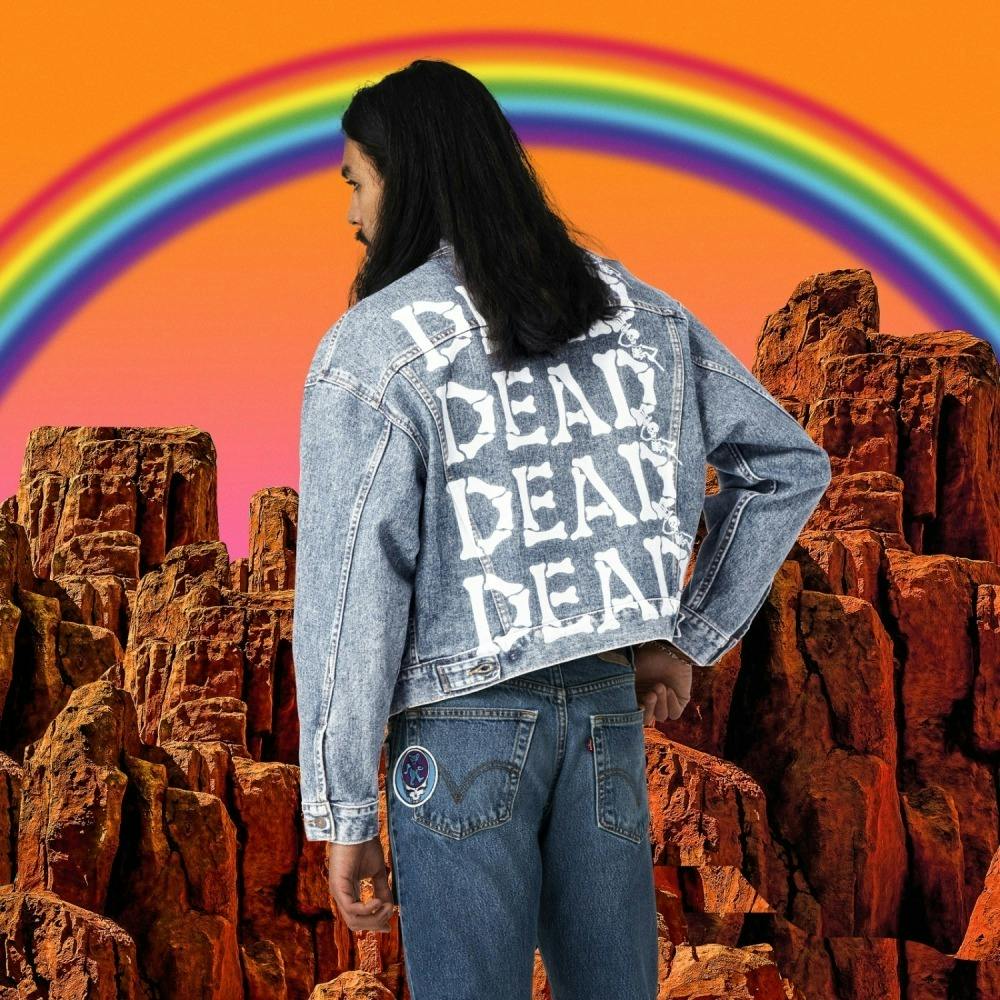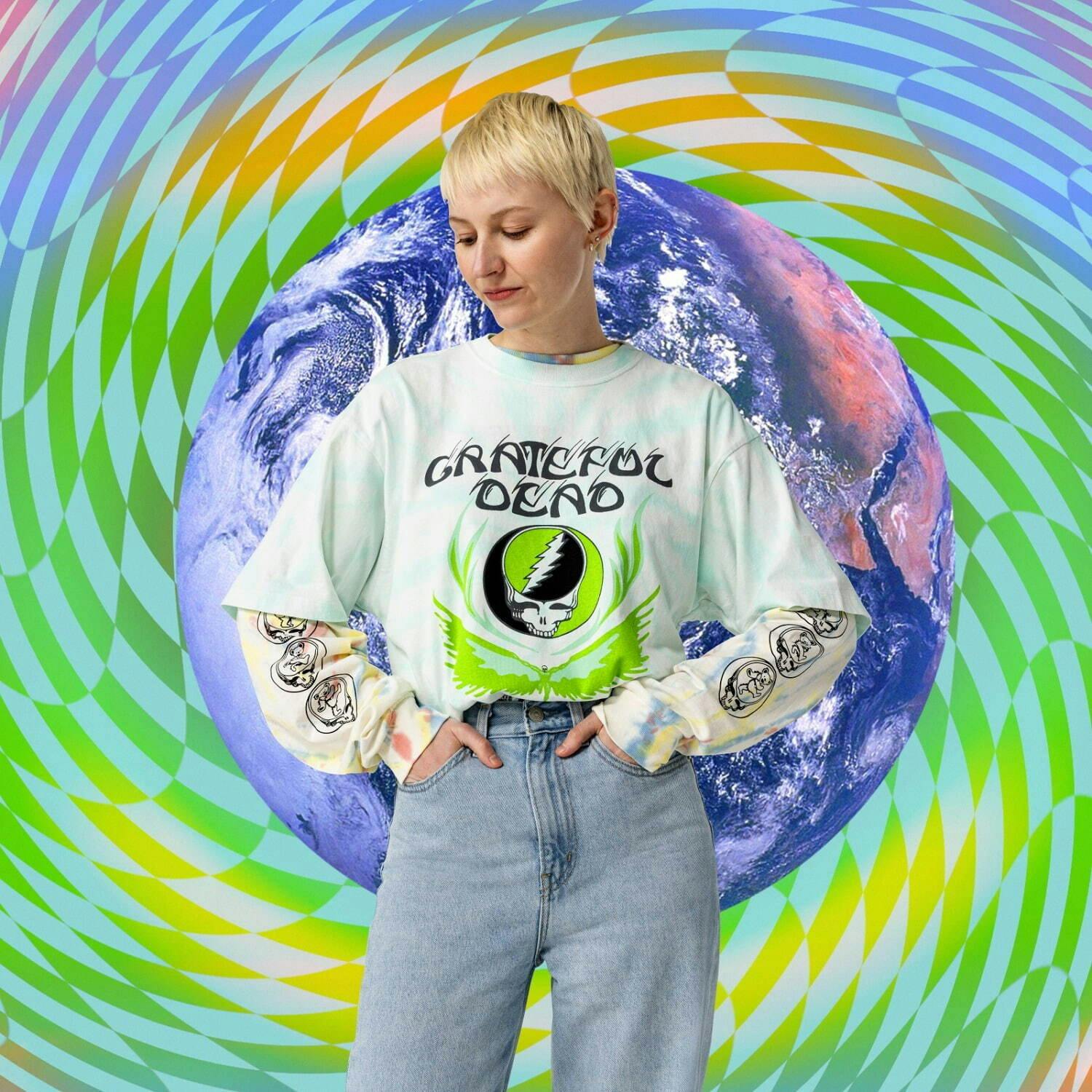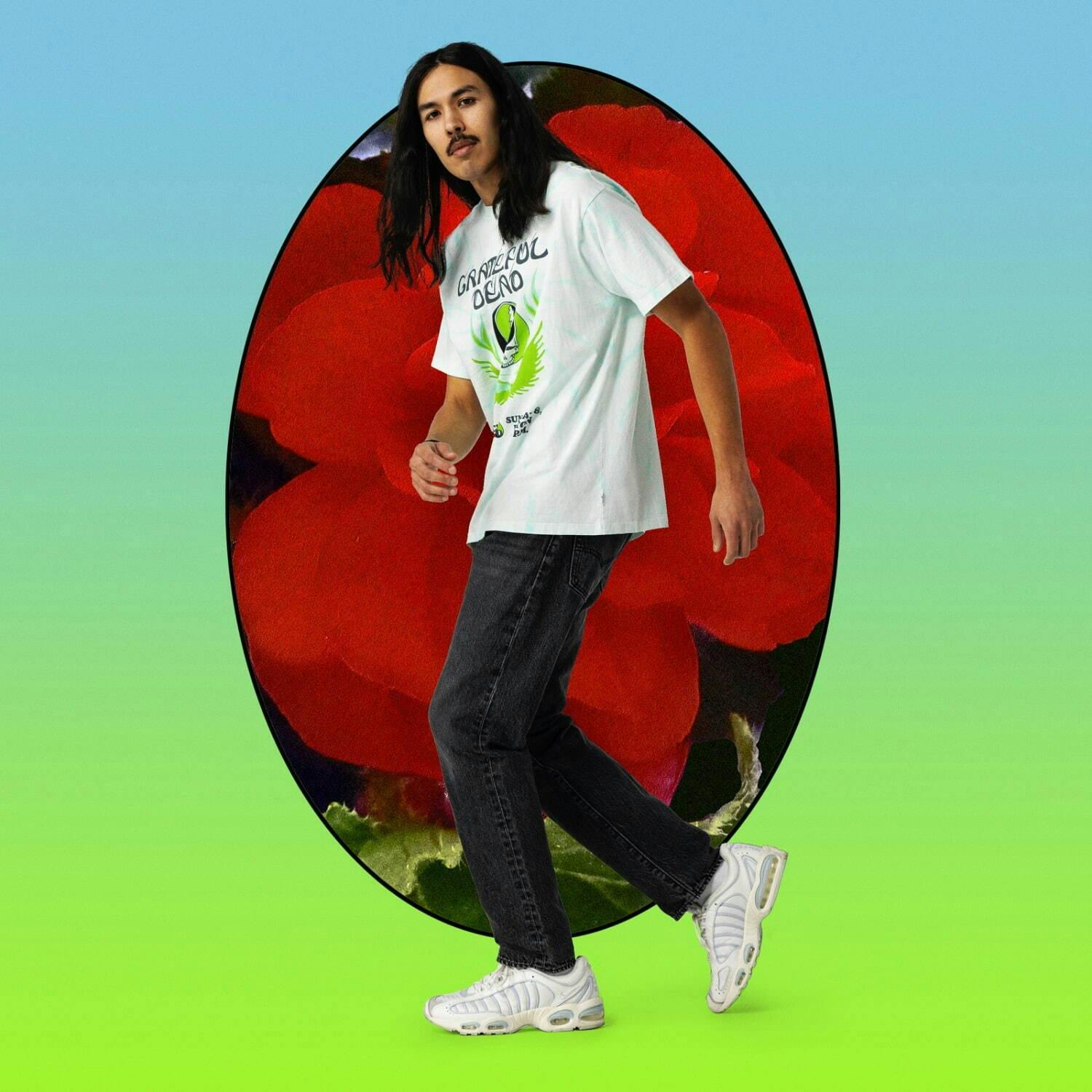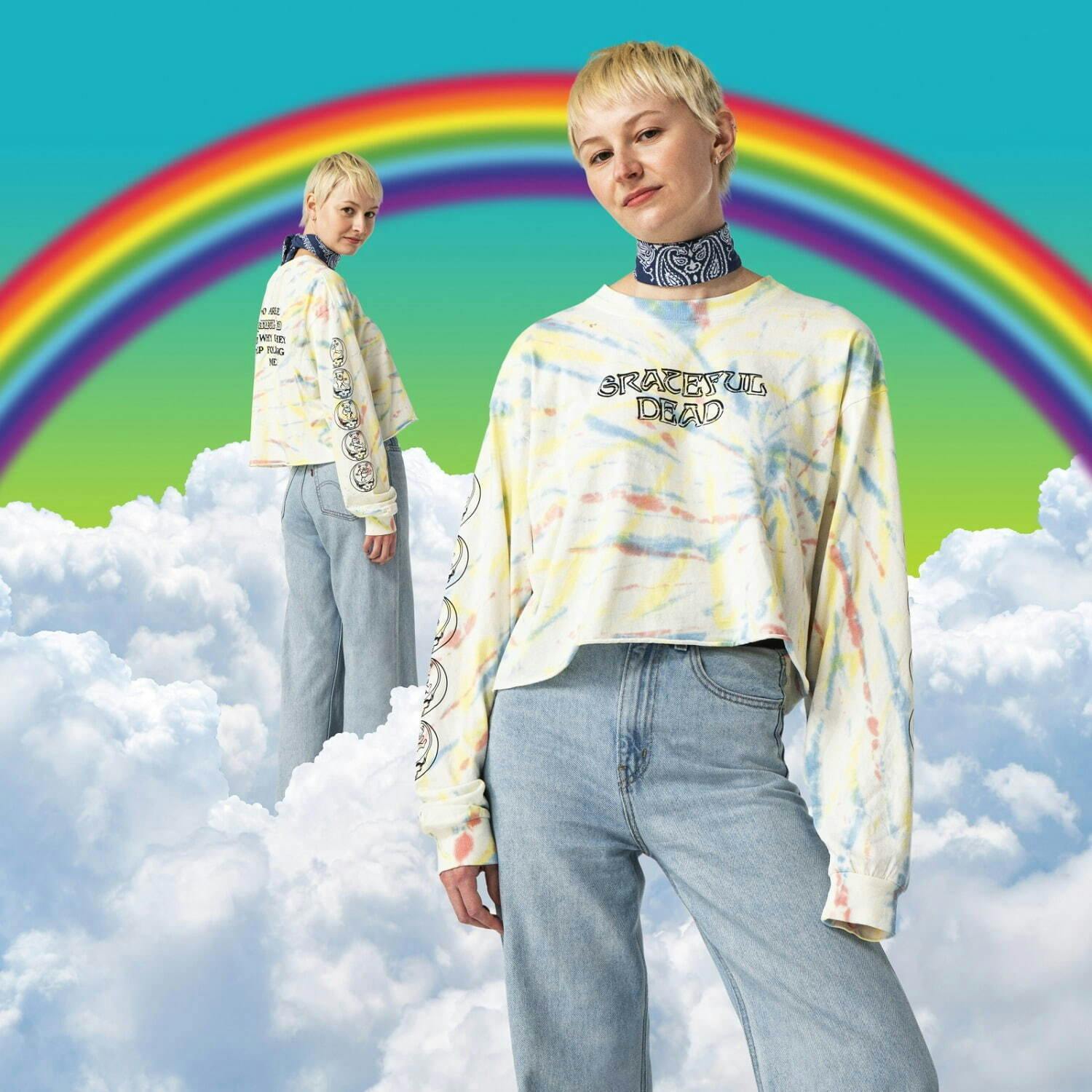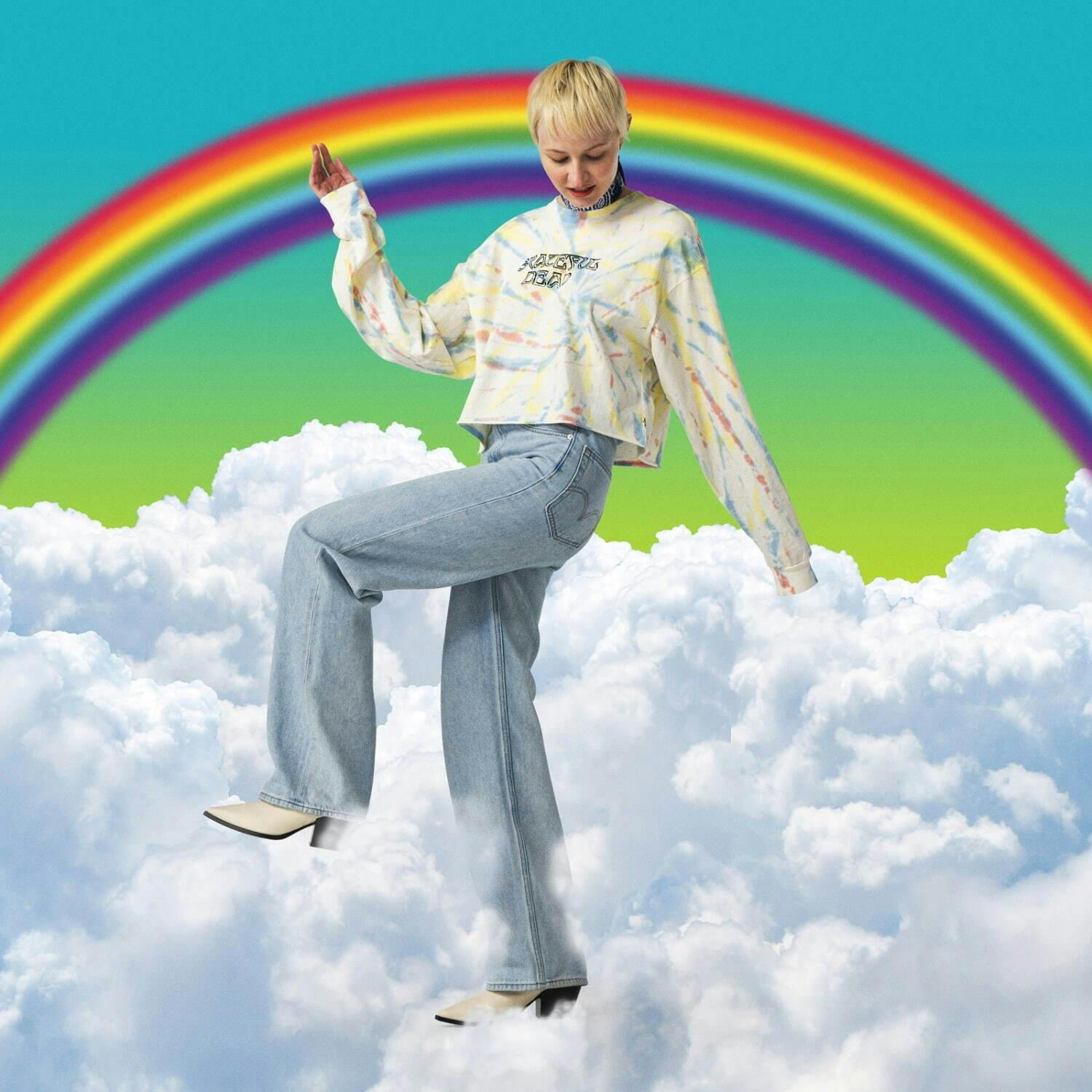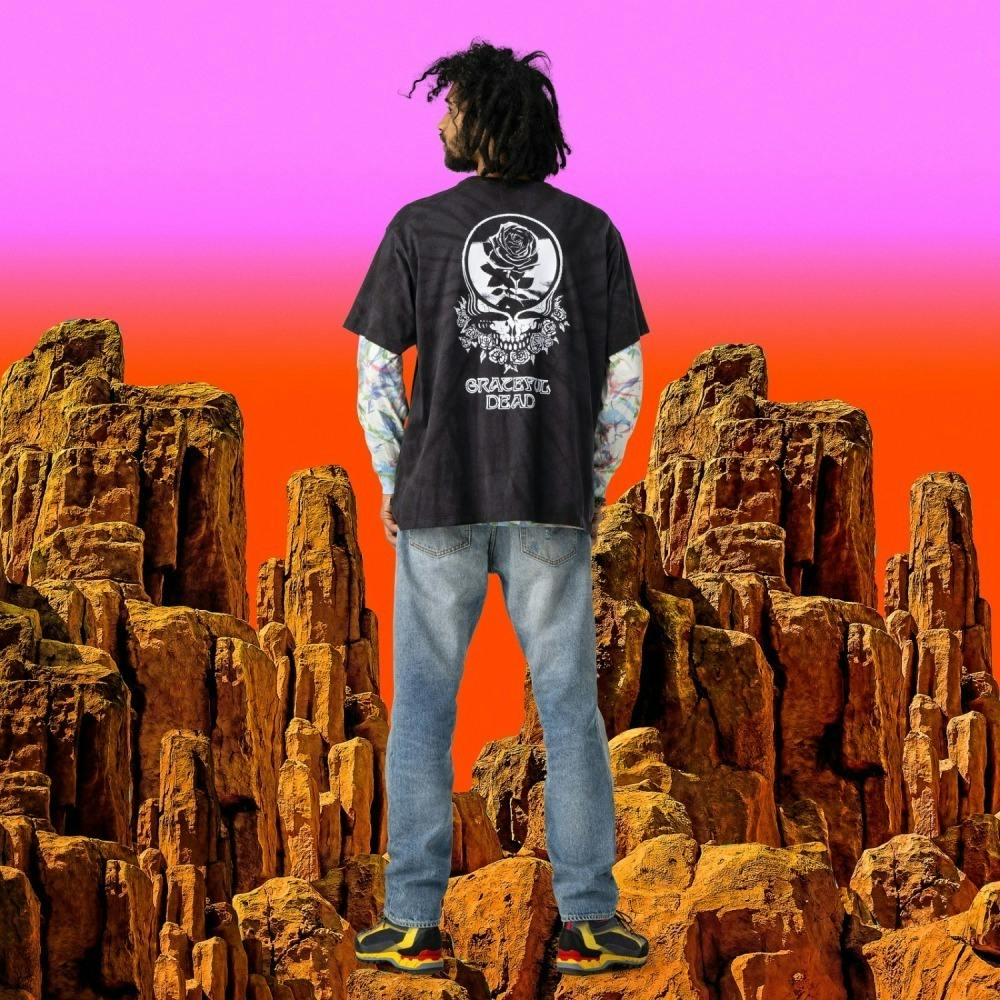 Brand: Grateful Dead x Levi's
Key Pieces: Tie-dyed Dead merch is always a must-have but Heads that already have too much lot merch may opt instead for the washed-out trucker jacket, 501 jeans or the thematic accessories (bucket hat, sling bag).
Buy: Levi's website, stores, and app from July 27.
Editor's Notes: The Grateful Dead will never die, as evidenced by eternal Dead & Company tours and the constant stream of merch that's appeared every summer for the past few years or so. Whether the trippy tie-dye trend is waning or not, goods bearing The Dead's inimitable Marching Bears (they're not dancing!) and skull imagery seem as in-demand as ever, though the Grateful Dead and Levi's new drop coincidesto a memorable moment in Dead history.
Specifically, the band's landmark double live LP is turning 50 this year (yes, I know "Touch of Grey" isn't on it), which inspired a celebratory reissue. Ostensibly released without a title, the album is colloquially known as Skull & Roses, due to its recognizable artwork, and Skullfuck, the intended title: a cheeky reframing of "mindblowing" that publisher Warner Bros. unsurprisingly balked at.
"For the Grateful Dead's second live album, released two years after its predecessor Live/Dead, the band delivered an equally magnificent, but entirely different, Grateful Dead sound," said Grateful Dead archivist, David Lemieux, in a statement ahead of the reissue. "Skull & Roses sounds as fresh today as the first time I heard it in 1985, and as fresh as it was upon its spectacularly well-received release in 1971."
Though it doesn't actually tie into the anniversary, the collaborative Levi's apparel riffs on some thematic Dead graphics, logos, and tour dates. A trucker jacket with "DEAD DEAD DEAD" printed on its rear and some 501 jeans patched with Dead imagery make for more dynamic riffs on the theme, with faded indigo hues that lean into the hippy aesthetic.
After viewing the drop, one also may have greater questions of the ongoing appetite for goods branded with its imagery, having already graced everything from sneakers to all manner of gizmos and fan-made treats. One has to wonder if Grateful Dead fatigue will set in if it hasn't already.
Obviously, Dead Heads aren't ever going to renounce the inimitable San Francisco band and its jams are as tasty now as they were a half-century ago, but don't be surprised if mainstream Dead drops slow down after this collection drops in late July. Then again, the past few years have again solidified The Dead as an honest-to-god pop-culture touchstone, so the Summer(s) of Grateful Dead Love may well continue.