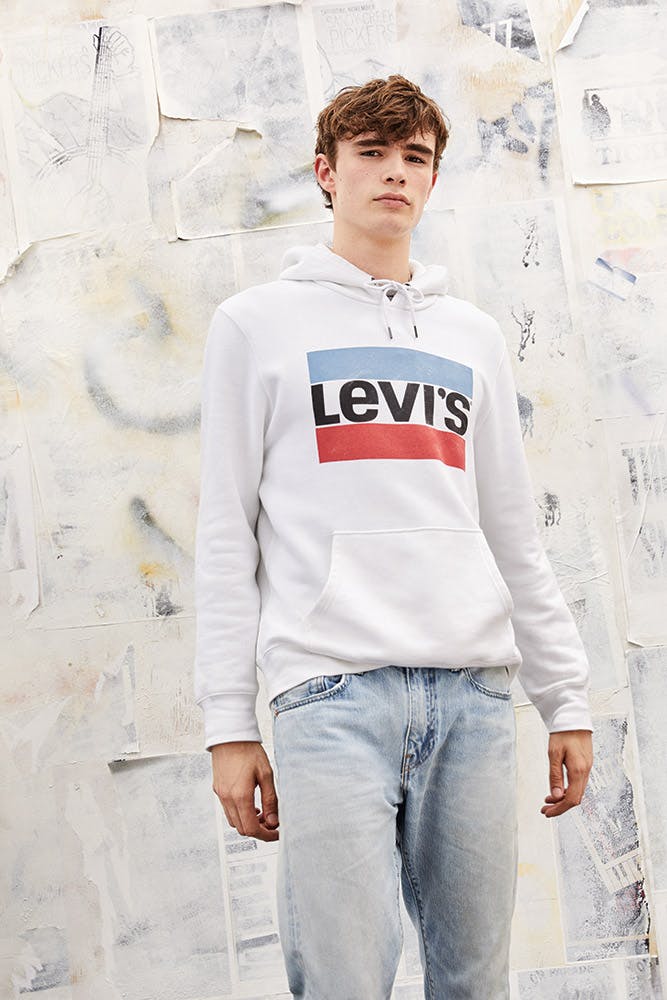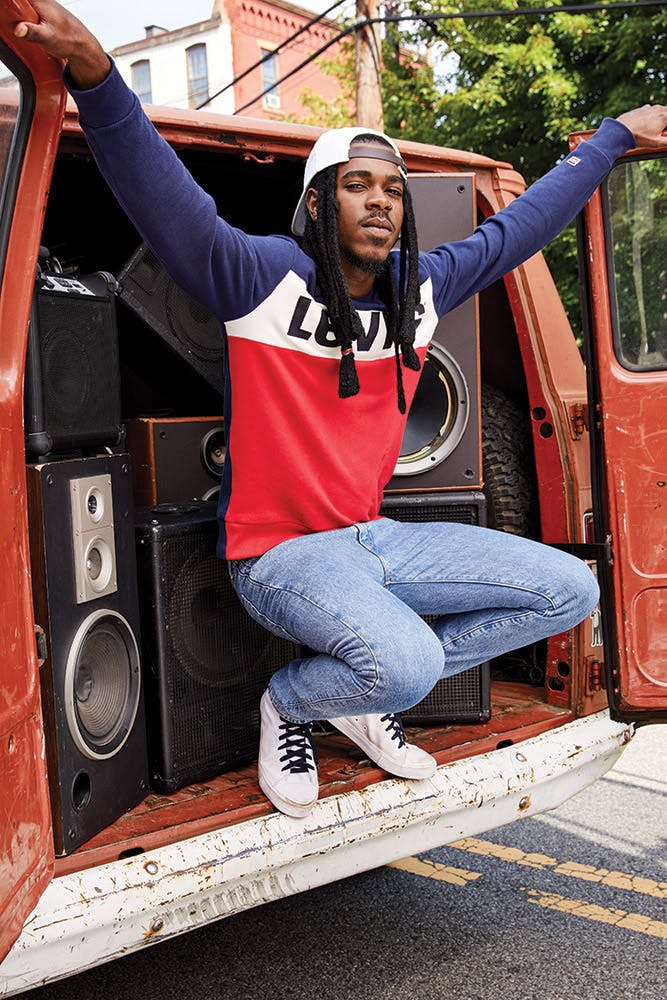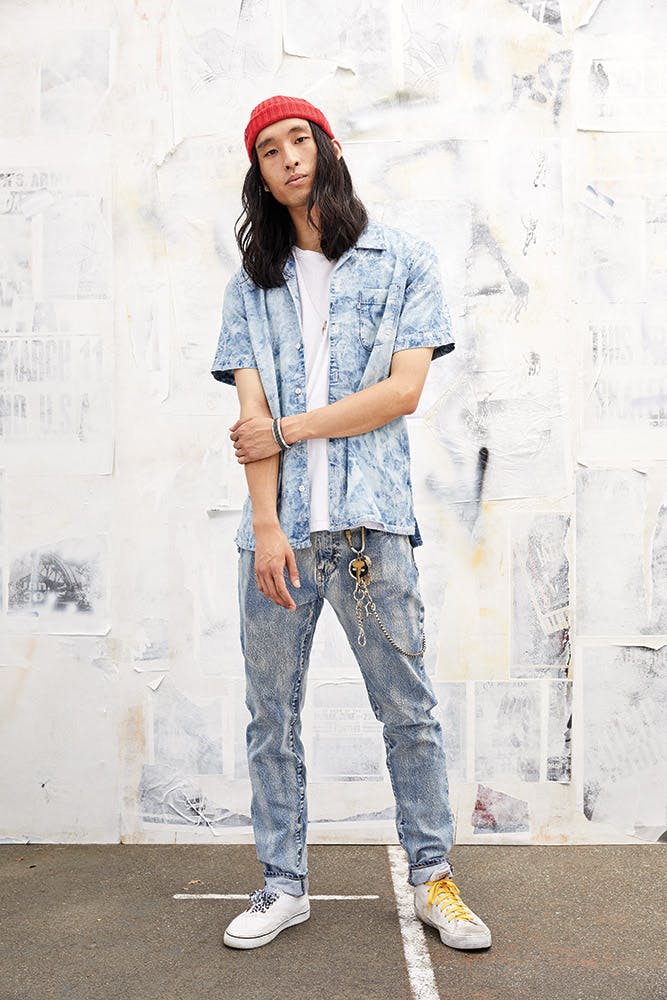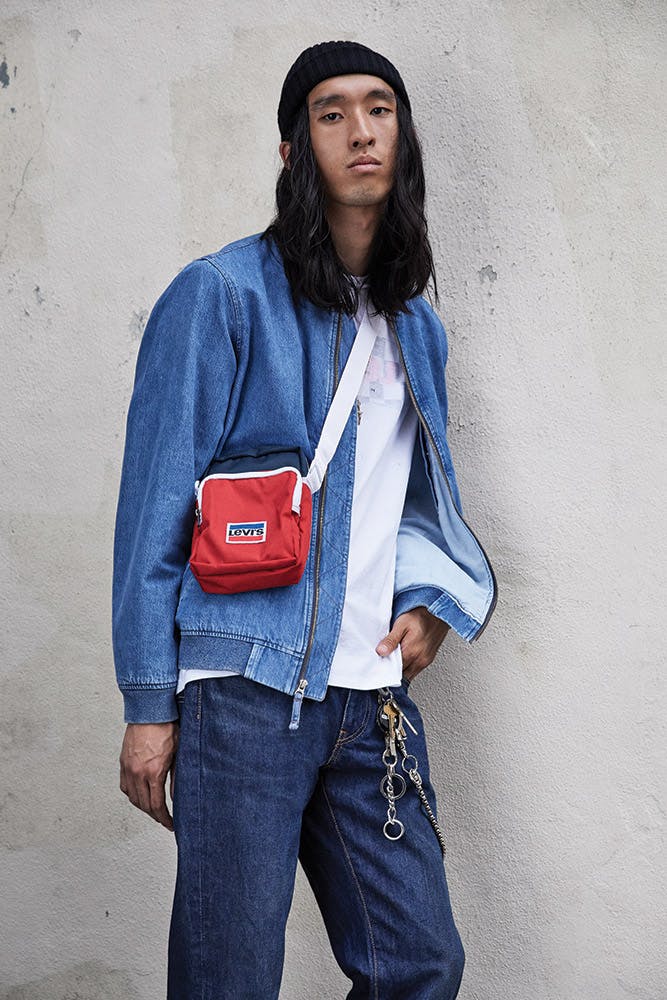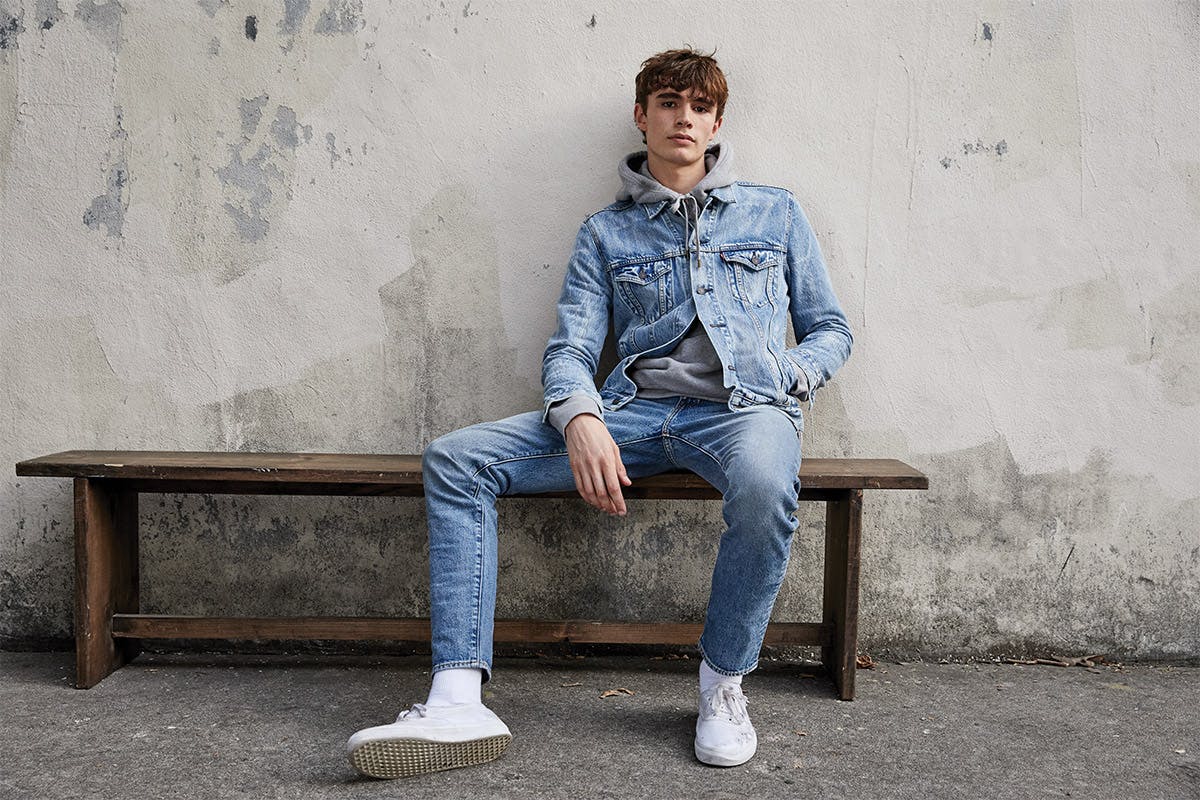 Levi's tight-knit relationships with subcultures are an important part of the brand's history; the brand's timeless garments and reliable denim have made their way into the uniforms of punks, b-boys, and everyone in between. Today, many of Levi's collections are inspired by this lineage and the many ways in which people, past and present, have made Levi's a unique part of their style profile.
For Spring/Summer 2018, Levi's looks to '80s and early '90s hip-hop—from Los Angeles to Brooklyn, N.W.A and Public Enemy to Wu-Tang Clan and Naughty by Nature—and the pioneering aesthetic it brought with it.
Denim is, of course, at the core of the collection and Levi's tapered fits remain modern, versatile, and easy to wear whether you're channeling the baggy look of rappers past or today's hip-hop rockstars. The 501 Taper, 502 Regular Taper, and 512 Slim Taper range from narrow to loose in the thigh and feature a slim leg. Levi's has upgraded its classic 501 to create the 501 Taper with a high waist, regular fit thigh, and a tapered leg that gives it a slimmer compared to the original. The 501 gets a warp-stretch upgrade this season meaning stretchiness is integrated into the denim's vertical threads, allowing the jeans to adjust to the body's natural movement without losing shape. The 502 Regular Taper offers room in the thigh and a narrow leg for a more contemporary look.
In order to bring some East and West Coast energy to the collection, Levi's has employed bright colors, bold prints, and timeless fabrics. Representing the West Coast there are faded denims and Hawaiian-inspired pieces reflecting the surf, skate, and punk scenes. Tees bring the West Coast to life with sunset prints, stripes, and soft vintage-feel Supima cotton.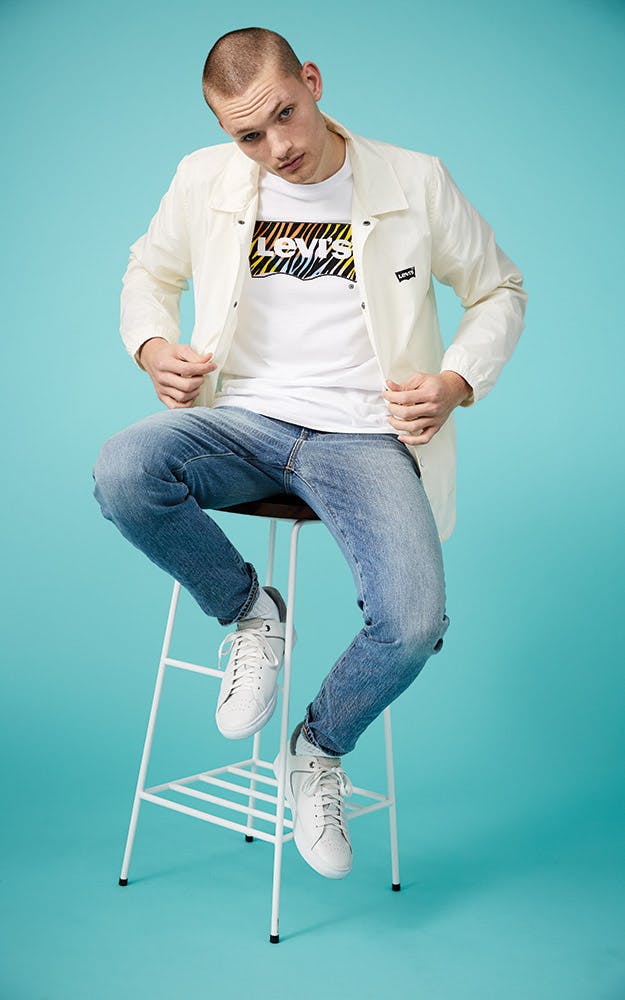 From the East Coast, Levi's celebrates sportswear with a vintage-look logo inspired by the 1984 L.A. Olympic Games. Amongst other garments, the logo appears across caps, hoodies, and socks, while stretchy woven fabrics add to the classic look and feel. Levi's harks back to the home-laundered wash look with overdyed, distressed, and rough rinsed denim.
"There's a fresh streetwear influence that is making a giant impact in fashion. A palpable sense of a new guard, a new generation right at the center of culture, moving fashion and music forward," says Jonathan Cheung, Levi's Head of Design. "Going into this season, we looked at the beginning of streetwear in New York and the Bronx, the early days of hip-hop, street fashion, and logo culture."
Shop the collection online now or head to one of Levi's many stores worldwide.