How we look at street style today has largely been shaped by photographer Tommy Ton. His coverage of fashion weeks for Style.com and GQ universalized an entire category of photography. Throughout his career arc he developed a vocabulary that includes outfit detail shots and portraits of both fashion personalities and unknowns that are as much a portrait of the subject's character as they are of their taste.
In his time covering the scene, which spans over a decade, he also witnessed some of streetwear's most significant milestones, notably its intersection with luxury fashion. We sat down with the renowned photographer in our New York City headquarters to talk about just that, as well as some of this year's biggest trends.
We were also on the ground in New York City to witness Tommy shoot some of his favorite looks from the Levi's® Made & Crafted® Fall/Winter 2018 collection. Levi's Made & Crafted is Levi's' elevated line that combines the brand's heritage with premium materials and forward-thinking designs. The collection was inspired by the uniform of a world traveler—a natural fit for Tommy—and features upgraded classics and oversize proportions all seen through Tommy's lens. The clothes are reflective of what's happening in streetwear today, and that served as the jumping point for our conversation.
What did streetwear look like when you first started shooting?
I guess it was 12 years ago. It was definitely more about being eclectic. There was no attachment to it in terms of the connotation of what streetwear is now. What it's turned into is completely opposite, I think, of what was semi-nonexistent. I think there was no label of what streetwear was. It was just fashion as fashion, right?
If I think about what I was wearing, I was buying really rare colors of adidas Gazelles. I don't think Nike was as influential as it was back then. And the same you could say about a lot of brands. I think what streetwear has become has happened because of social media and blogging and digital media. Being able to use it as a platform to take its reach globally. It's much different from where it was back then.
What are some milestones you've seen in streetwear in its evolution?
If anything, the fact that people are more connected as a community in terms of an interest in fashion. It's not just people who are interested in high fashion. Anyone from anywhere now knows who Raf Simons is or even Nicolas Ghesquiere. I think fashion is no longer as niche as it used to be.
There was a moment in 2000—I think 2012—when streetwear was kind of filtering into high fashion. This probably had to do with the idea of comfort coming back in. So Phoebe Philo started wearing—she wore sneakers when she exited her show. And that changed everything. That kind of meshed high fashion into streetwear and, obviously, what we're seeing.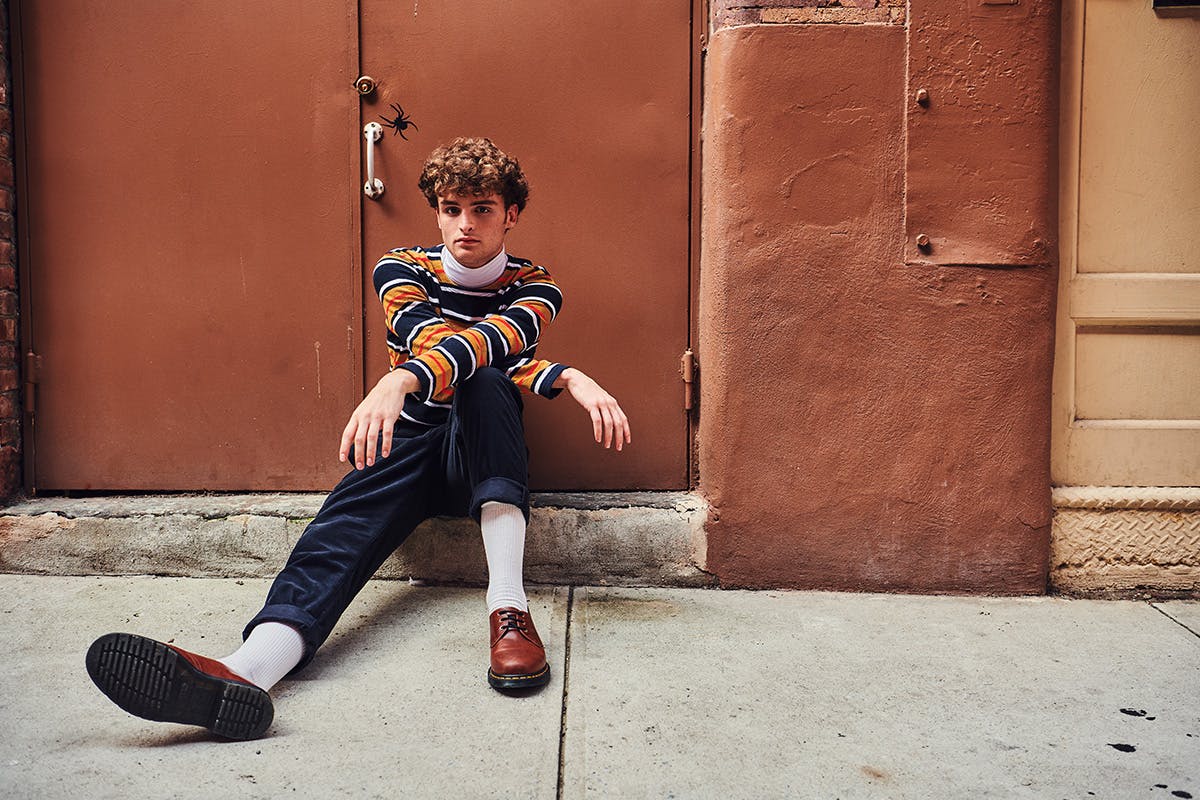 You mentioned Phoebe Philo. That's a great jumping point to look at how far the relationship between luxury fashion and streetwear has come. Why do you think those two worlds collided?
I think it's because of the trickle theory. You use someone like Kanye West as an example. As someone who really wanted to be a part of high fashion. He created his line, not the Yeezy line, but the Kanye West line, like, six years ago. He really wanted to have the respect and I think his yearning to be a part of this fashion world definitely trickled down to his fans and followers wanting to monitor what he was wearing. I think because of someone like him, it's broken barriers and opened doors for his friends. Look at Virgil or Jerry Lorenzo or Matthew Williams and that whole crew. Just the fact that what is defined as luxury and high fashion now is everyday fashion, which is streetwear.
It's also a reflection of what pop culture is today. Rock stars are no longer actual rock stars; they're rap stars or they're DJs.
Or reality television stars.
You look at Kanye and he was very instrumental in the way that the Kardashians look. So he plays a huge role in terms of influence.
What do you think it means for the future of fashion? Do you think we'll continue exploring the relationship between streetwear and luxury fashion?
I think we'll continue to open more doors for people of different backgrounds and ethnicities to break into the luxury fashion scene. But I think there will be a resistance where people who [want] more of a sense of exclusivity and mystery. Everything now is based on, are you an art director? How many followers do you have? What is your overall vision for the brand? It's all about surface-value, which sells. But I think there'll be a yearning for that type of fashion, which is the era of Margiela.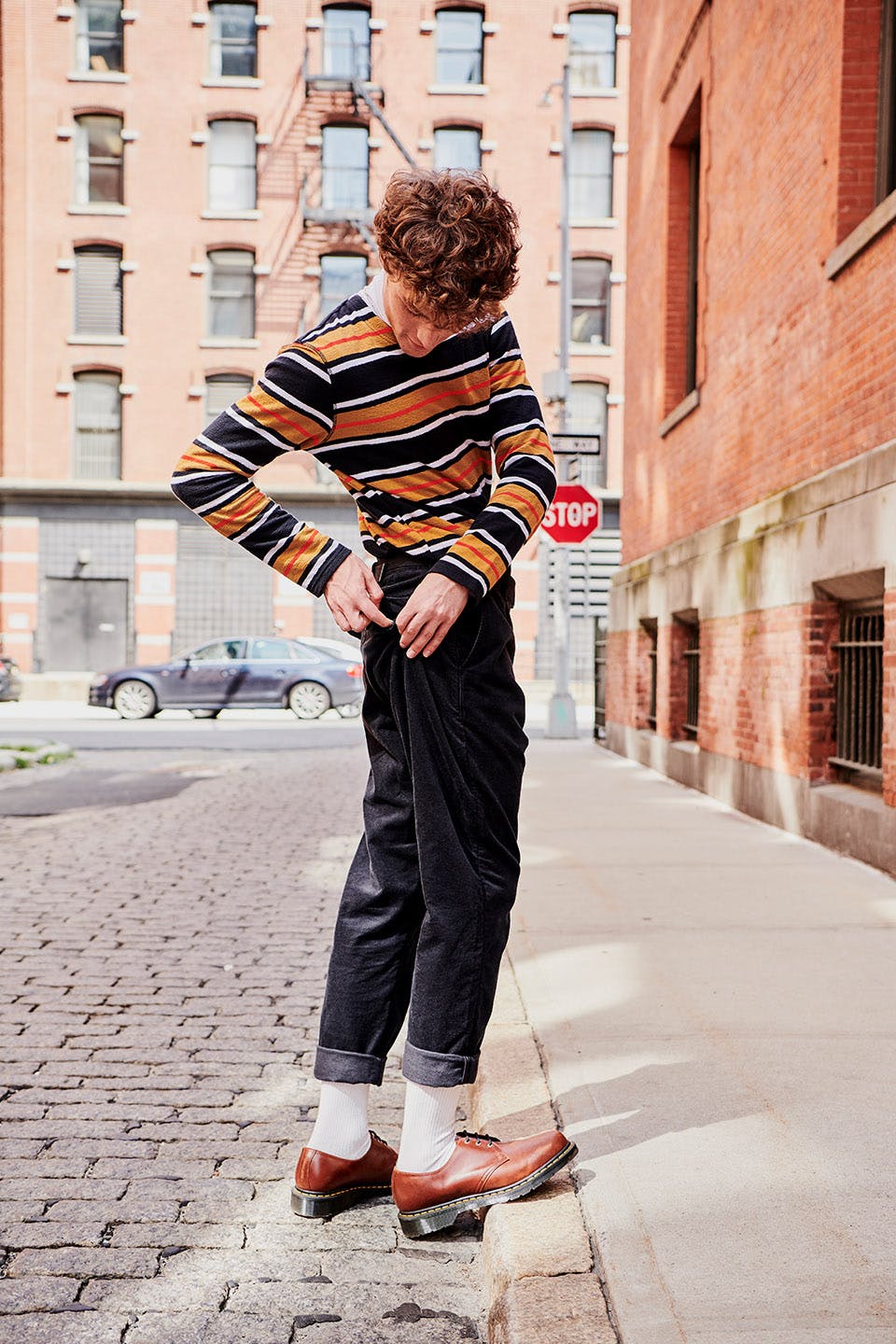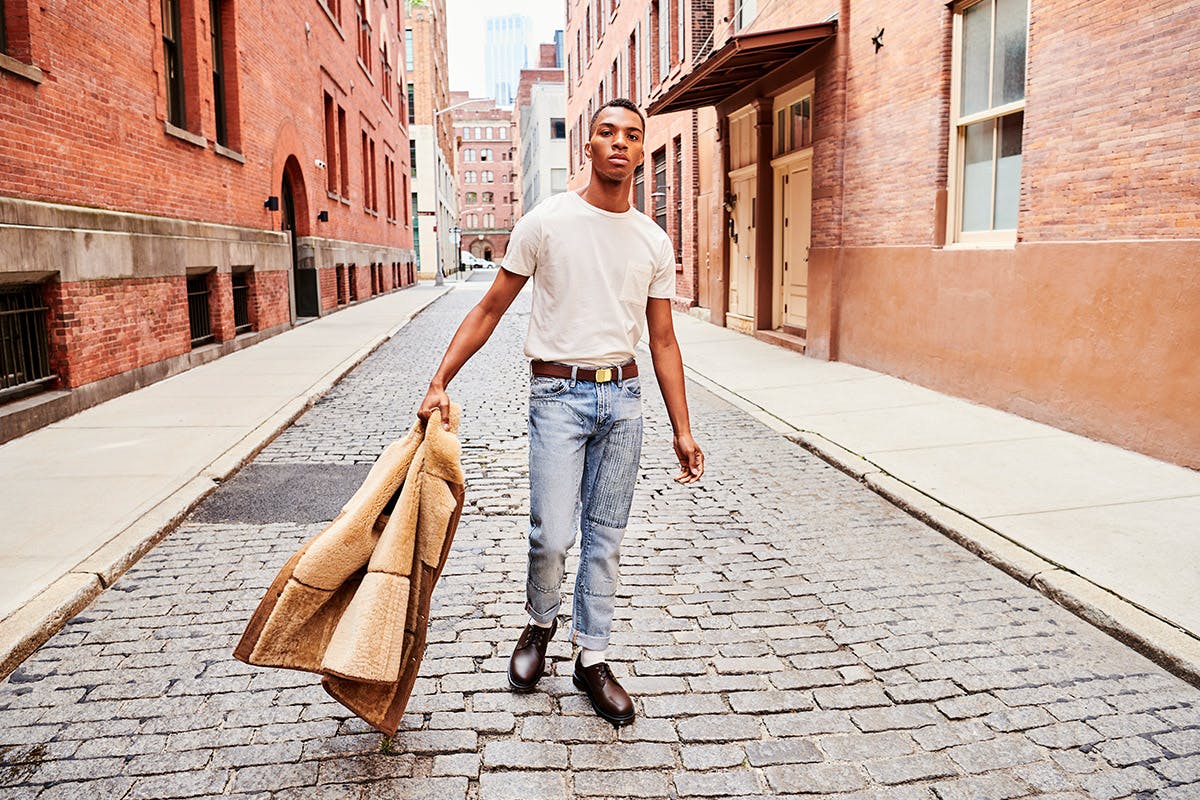 Let's talk about your photography. What catches your eye today and how has that changed since you started, if at all?
It definitely has changed, because when you like fashion you become bored quite quickly. It changes based on personal experience and growing and meeting certain people and reevaluating why I like certain things or what I did. It's one of those things you can't explain—it's a visual thing. I guess because I'm a product of this boom, I try to go back and realize why I liked fashion for the reasons that I did. And when I rewatch some of those television programs or those documentaries, then I start realizing, "Oh, that is what fashion was then"—
—like Fashion File. And Fashion Television with Jeanne Beker.
Oh, my gosh, yes. That's right, you're Canadian. Yeah, so what's amazing is that you and I, we got to experience fashion not only from the print standpoint, but when there was that sense of anticipation of waiting for Fashion File on Saturday. Or, for me, what was exciting was reading the reviews when they came out in the newspapers on Thursdays. When someone was reporting it from abroad. I remember being in high school and, instead of doing my actual homework, I was sitting in the computer lab looking at FirstView.com trying to see—
—every look from the runway show.
Exactly.
On the subject of trends: we've noticed western wear coming back into styling. For instance, at the shoot we used cowboy boots. What's your take?
I've always had an appreciation for that love of Americana, western wear, denim. I think what was really great about this shoot was, in the case of two of the models, to see some of these looks that were completely different from when they were styled, and just seeing that type of youth embody something that's so opposite to them. I think that's when it's interesting: when you see someone that has such a distinct eye and wear these clothes. I've always thought this western thing has been around for quite some time, and I think it just takes a certain person with a sense of confidence, and definitely a unique sense of style, to wear it in a more fresh, new, kind of way.
Another trend we've seen is the chunky sneaker, which has really defined 2018, and that similar silhouette in clothing: an oversize fit. One of the jeans we shot is a wide-leg pair of Levi's Made & Crafted jeans. What do you think of that silhouette? What have you been seeing?
I love when younger men and women embrace different proportions and fits. In my own work I try to push for bigger silhouettes, but I think people are a little bit concerned about it, but it's there. It takes someone with a certain sense of style to want to wear fuller pants. I think it's interesting to see when they incorporate a larger, chunkier sneaker with a fuller pant. It's really refreshing when I see a guy know how to alter his pants to the right length and cuff it the right way and wear those type of shoes. That look—there's something alluring about it. It's an elevated version of everyday jeans and T-shirt and sneakers.
What about craftsmanship and brand heritage? Are people still very interested in it?
Absolutely. I think having a better understanding of a house, such as Levi's, and seeing how to find the perfect fit or how a pair of jeans is washed, you have a better understanding of that once you know how it's done. Now they're having this new practice where they're using 3D—have you seen it?—like, 3D burnout. They're able to recreate a pair of jeans that's taken years to wash and do it in a second, which is amazing.
That's impressive.
It is pretty impressive to get there, and I think that comes from having an understanding of why that type of heritage and look is so appealing. I think most people just want their jeans to be very clean and fresh, whereas others who really appreciate that heritage want that specific look and they appreciate why a tag is shredded or frayed, you know?
Let's talk about travel: do you buy something or bring something back from each new country, city, and experience?
No. I'm actually not that type of person. I try to separate fashion with the idea of travel, because I'm not there to accumulate more clothes. If something is really, really interesting to me, then maybe I will. But, I'm not one to buy keepsakes or souvenirs. If we're talking Japan, then it's a completely different story.
What are some pieces you can't travel without?
My Winnie the Pooh pillow, which I bought from Japan. It has nothing to do with the fact that it's Winnie the Pooh; it has to do with this really soft material that they created in Japan. They call it mochi fabric. It feels like a marshmallow. That's why I travel with it, but when I travel with it people that walk by me on the plane are like, "Wow. That guy, he needs to let go of that." It's important to have headphones. For me, wireless headphones, because I need to block out all the noise on the plane. I always need sneakers, because a lot of the time when I go to these airports the gate that I'm sitting in is just like at the very end.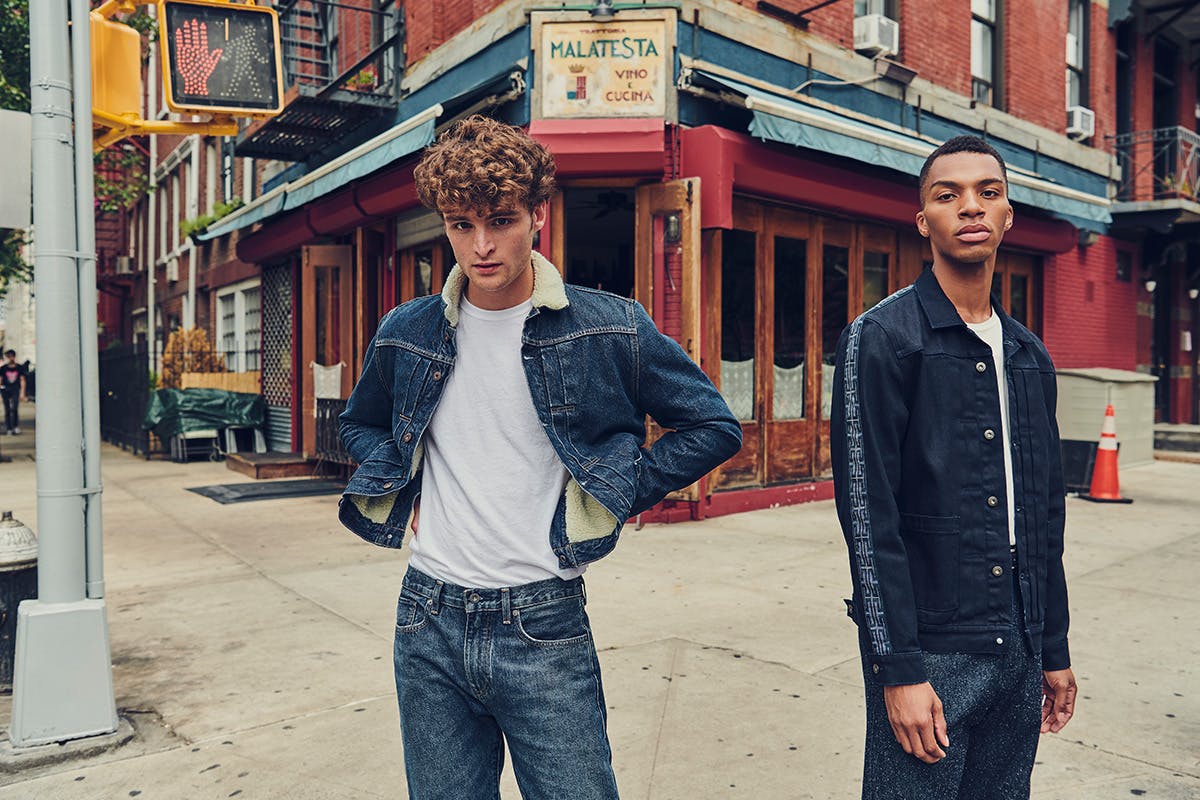 Who's the most memorable person you've shot?
I guess the memorable moments to me are the ones where I met someone for the first time, and I'm just completely smitten with them, because I've never seen them before and they're just either drop-dead gorgeous or they have such an amazing sense of style. I think the memories that come with meeting someone that I wasn't so sure of, and then you're just completely blown away as you've grown together.
I guess I'll just say Kanye. Meeting him and taking that picture nine years ago, and just seeing the progression of him and that crew. It's just amazing to see that these guys just wanted to crash Fashion Week and manifested something for themselves.
What was one of the most memorable looks you shot?
You know, the funny thing is I only remember outfits when I am with the person, and I'm like, "You remember when you wore this outside of the show?" And they're like, "I can't believe you remember that." It's no longer just a select few anymore; it's become such a huge album of moments. I don't know if it's the outfits that stand out, maybe it's more the people and the relationships. Actually, do you know what I always remember? I always remember the outfits I didn't get.
If you're stuck for inspo on what to buy, check out our selection from the Levi's Made & Crafted Line here. For more on Tommy Ton check out what went down behind the scenes of the shoot here.