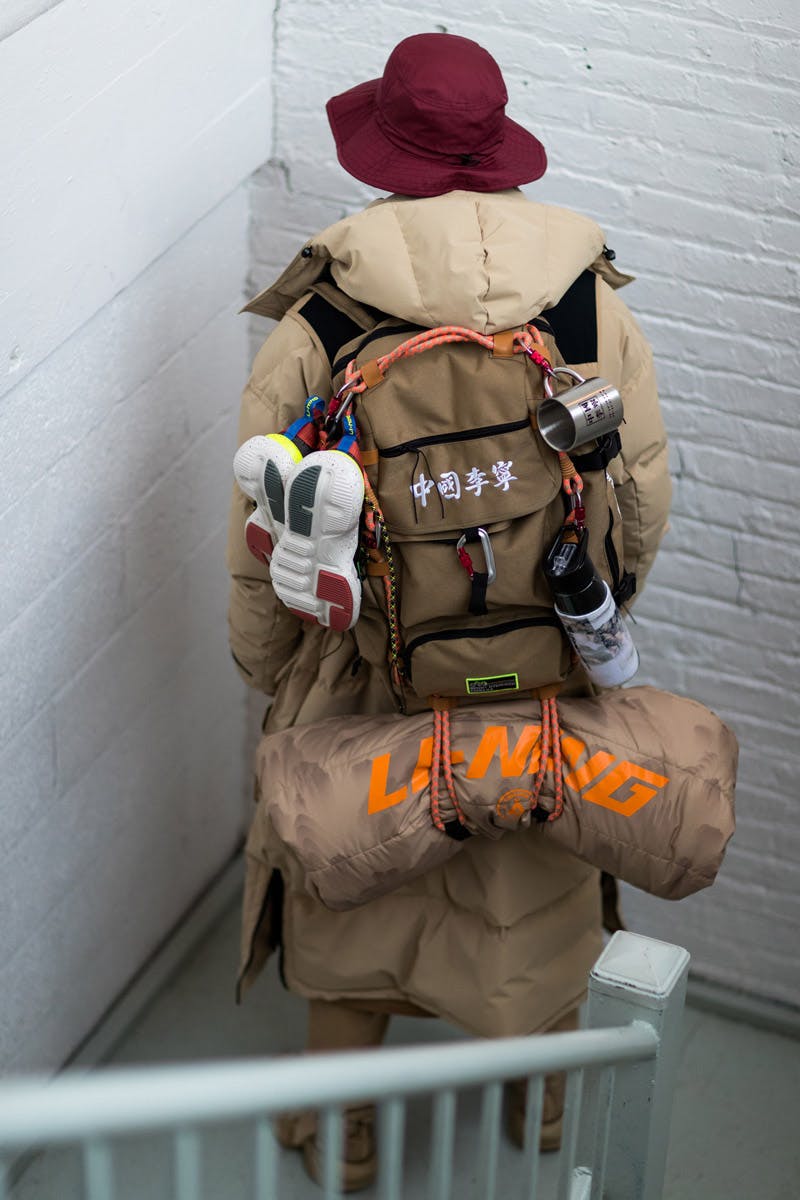 Designer: Li Ning
Location: New York Fashion Week
Season: FW19
Key Pieces: Low-top trail sneakers in muted purples and grays, athletic suiting with outdoors-inspired pockets, tracksuits referencing the Li Ning archives, voluminous trackpants, and throwback '90s-inspired graphic tees.
Editor's Notes: "This season is a journey" says Liad Krispin, a Y-3 alumni who currently oversees marketing for Chinese sportswear company Li Ning. It's a journey from the city to the countryside, reflected in the show through a train schedule that transitioned into rolling drone footage of Chinese national parks.
"The countryside in China is amazing—it's gorgeous—but everyone always thinks about Beijing or Shanghai," continues Krispin. The city to country sojourn is reflected in the clothing, ranging from sleek tracksuits referencing the first ones Li Ning made back in 1990, to outdoor-inspired garms more suited for hikes in the country.
And then there were the pieces that were the best of both worlds, like pinstriped suits adorned with utilitarian pockets and adjustable bungee cords. The sneakers stood out as well, evolving Li Ning's sportswear heritage into the line where fashion and innovation meet. Several low-top trail-inspired silhouettes couldn't be any more different from the court-ready Way of Wade silhouettes the 30-year-old Chinese label is known for. It's a step in the right direction for the popular brand looking to build more buzz outside of its home country—all the while keeping its roots and heritage intact.